we are home now.
we got home last saturday. it took a few days to actually unload everything, which includes this computer. so, i have a wee bit of catching up to do. but, since our last week was relatively uneventful, i can wrap it up in two posts. this is the everyday life post.
we packed up in homosassa springs and made our way from there to woodbine, georgia, which is like 7 miles north of the florida border. it was a long trip. we broke it up with a stop in gainesville for some lunch. after a few gps fails to find a mexican restaurant, we ended up a pizza place that sells by the slice. and it was soooo good. ike and me.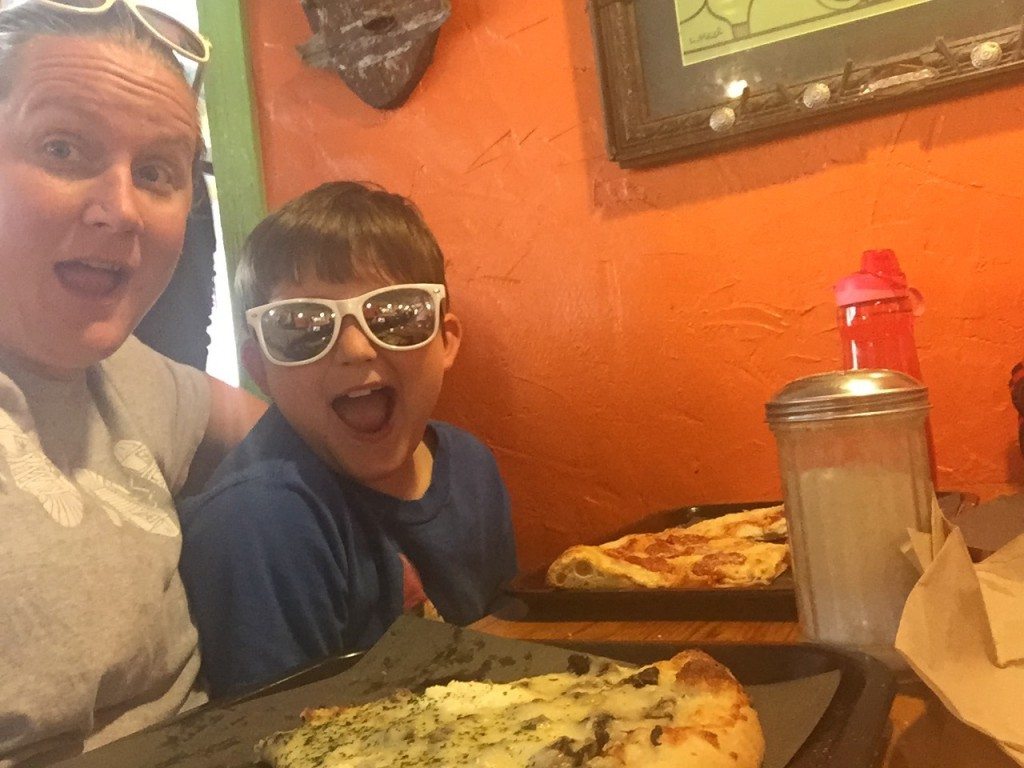 the anna baby with her massive slice.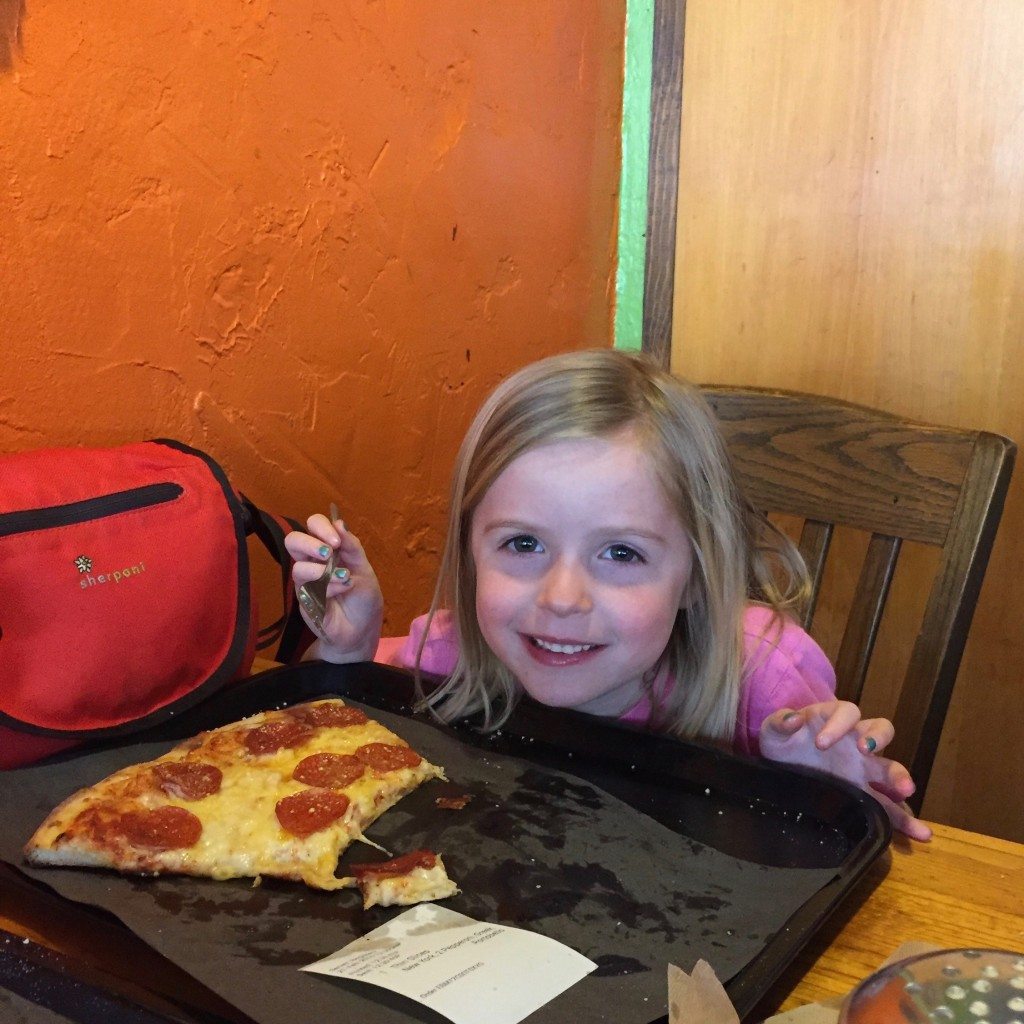 our final week was spent at "walkabout rv park". it was a tiny little park, maybe 30 sites, owned by an australian couple. we were parked between a chicken coop and pig pen in the back and a basketball court and playground in the front. my kids were in heaven.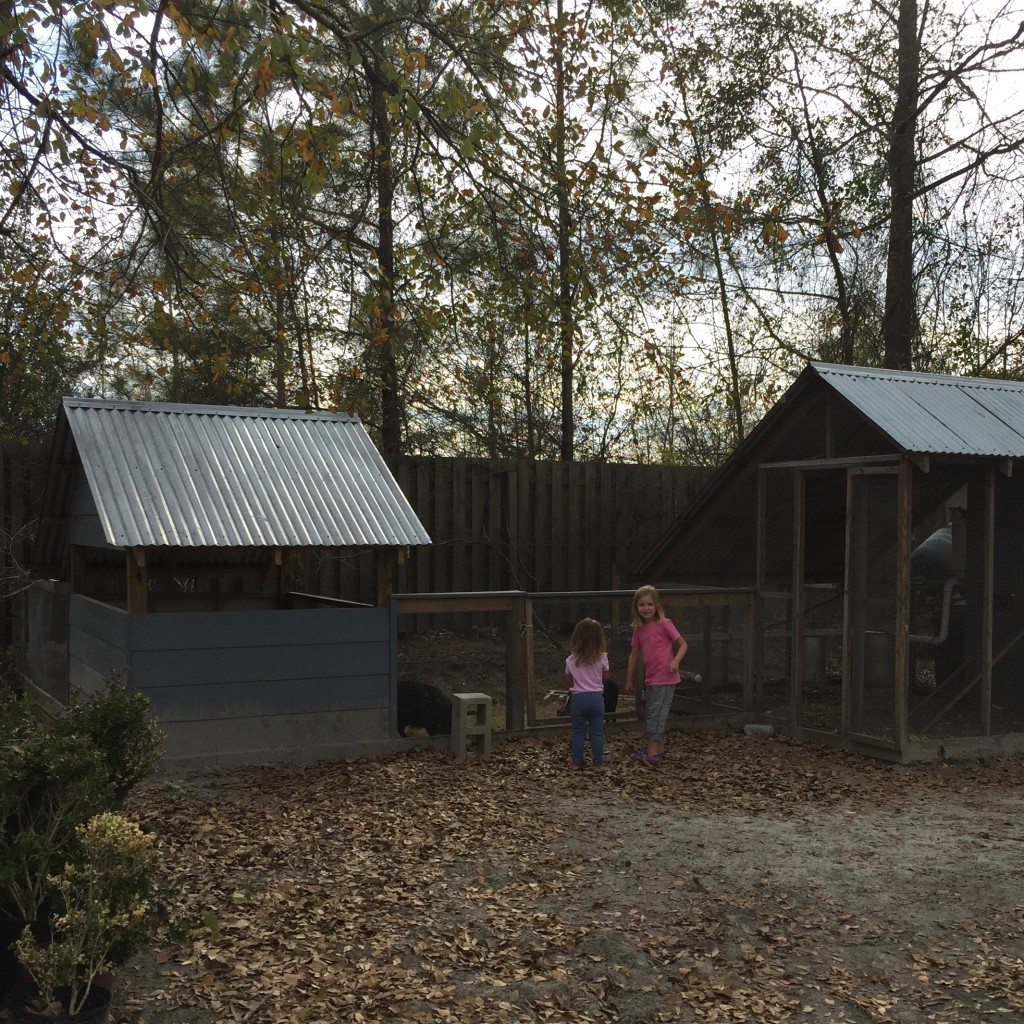 there wasn't a lot to do nearby, so our big outings mostly consisted of going to lunch or shopping. thankfully, there was a chick-fil-a nearby, so we hit that up for some bonus play area fun. this kid loves chick fil a. and loves to dip things. but she hates all sauces. so she dips on my behalf. 🙂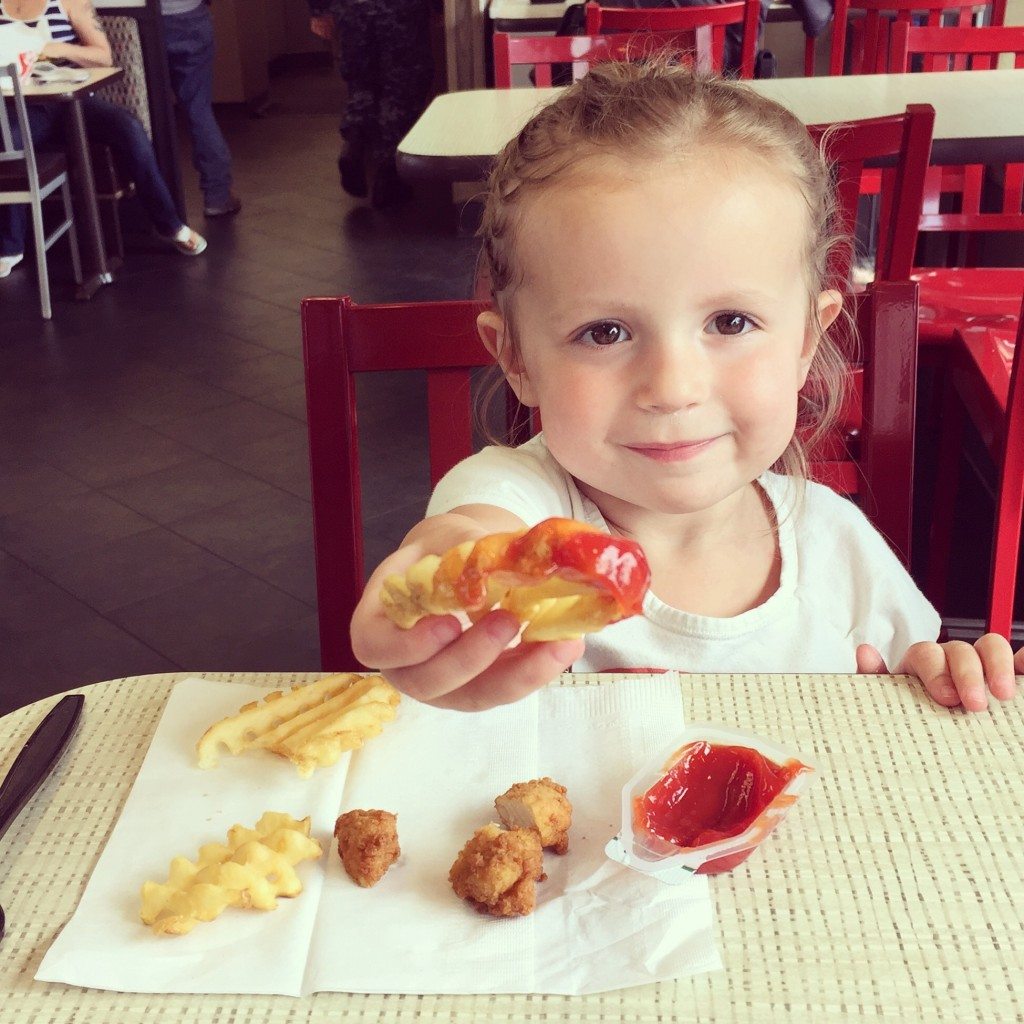 the playground out front was more of an 80s playground than a 2010s play ground. some swings, a rope swing, a tire swing, some loose tires and some monkey bars. no padded safety to be found. the kids loved it. anna was addicted to the rope swing.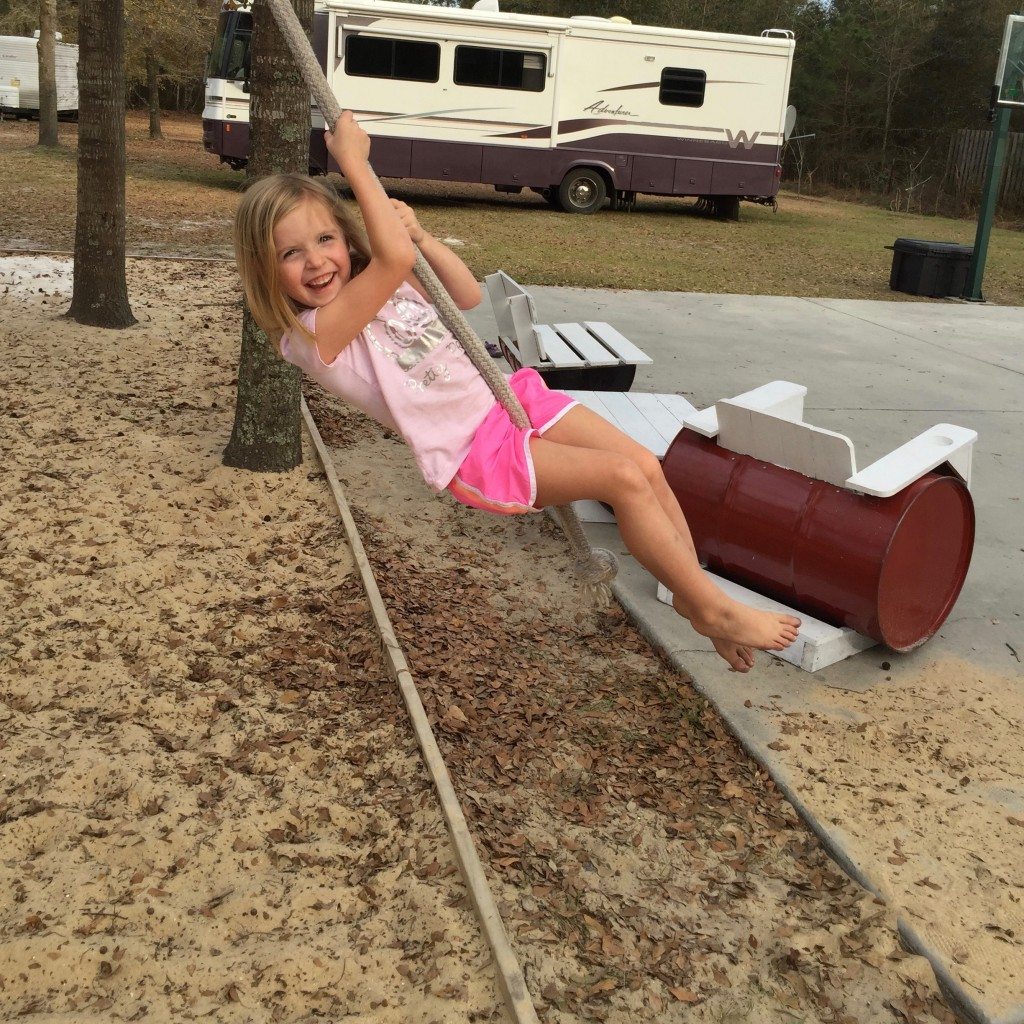 and ike to the tire swing.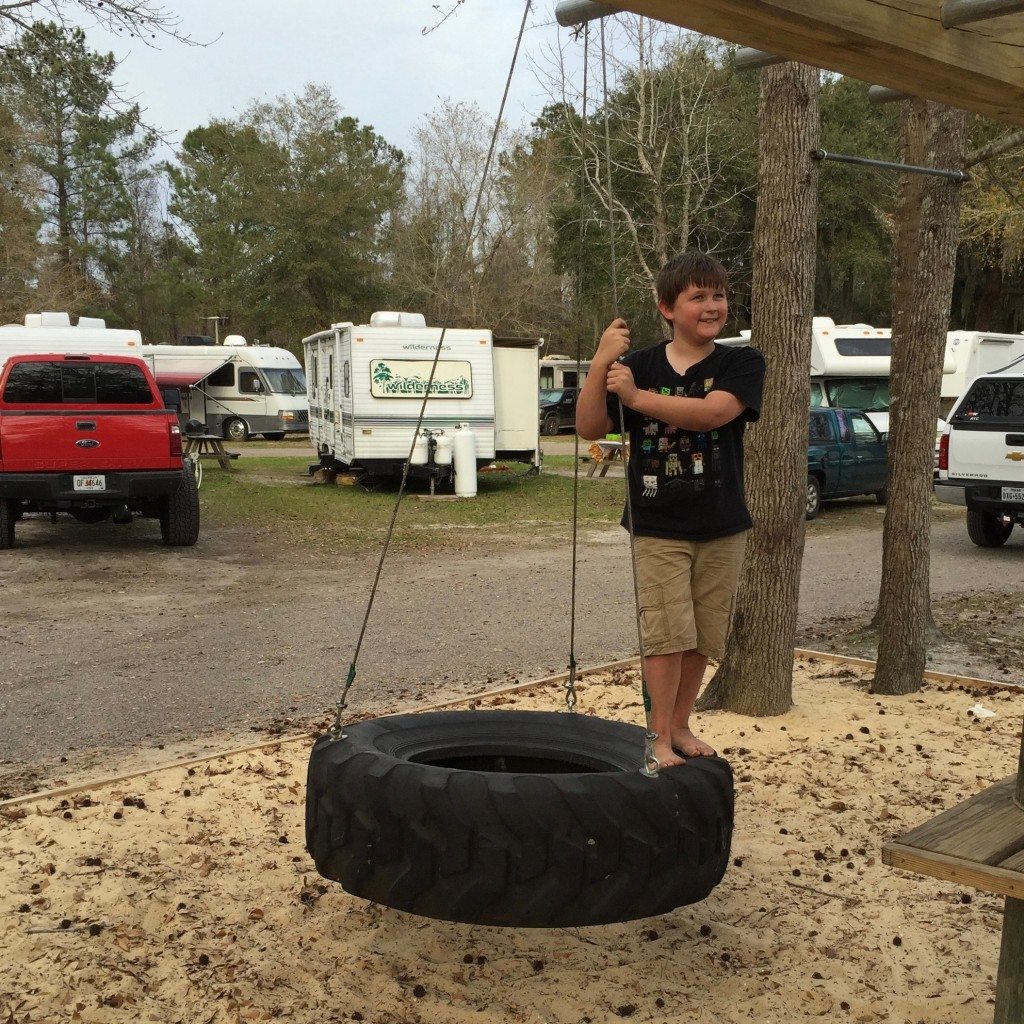 the basketball court made for some good running around in puddles after some rain.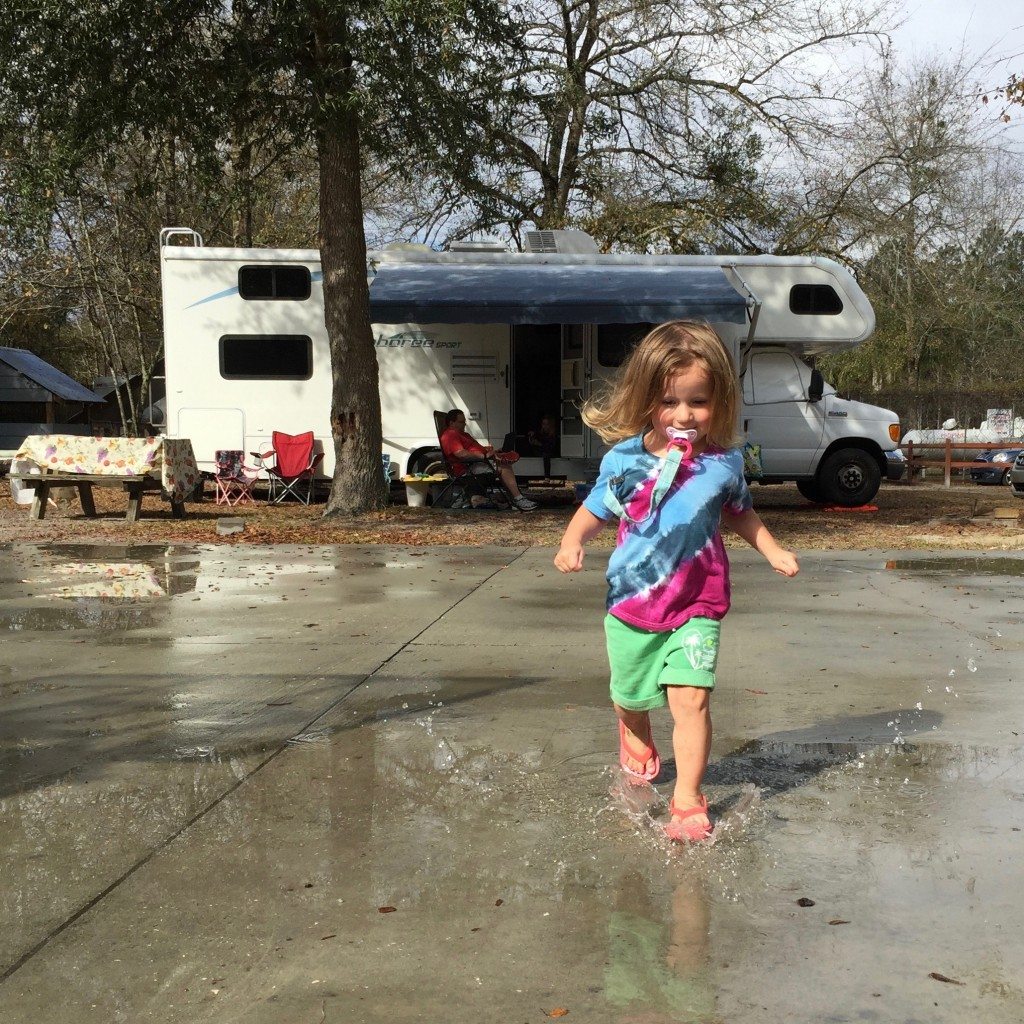 until there was an injury, necessitating popsicles with magical healing elixirs.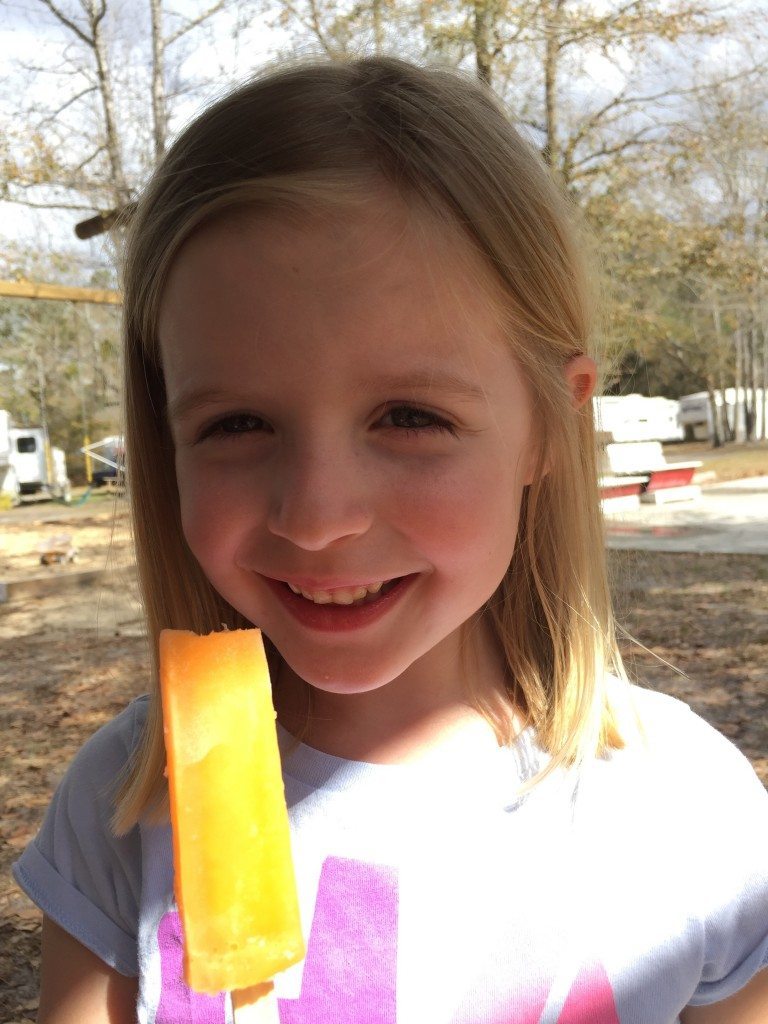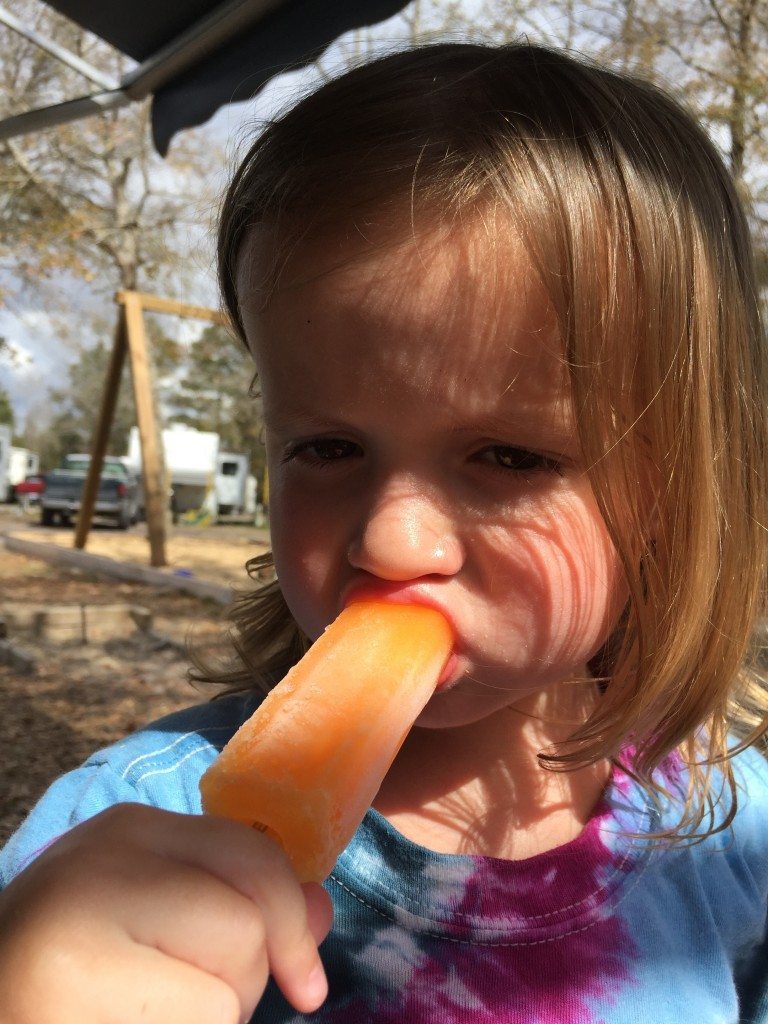 there was a little stretch where we were cooped up because of rain, so after a viewing of the peanuts movie, the kids watched the extras, which contained a "how to draw peanutes characters" video, so they got to work. anna was AMAZING.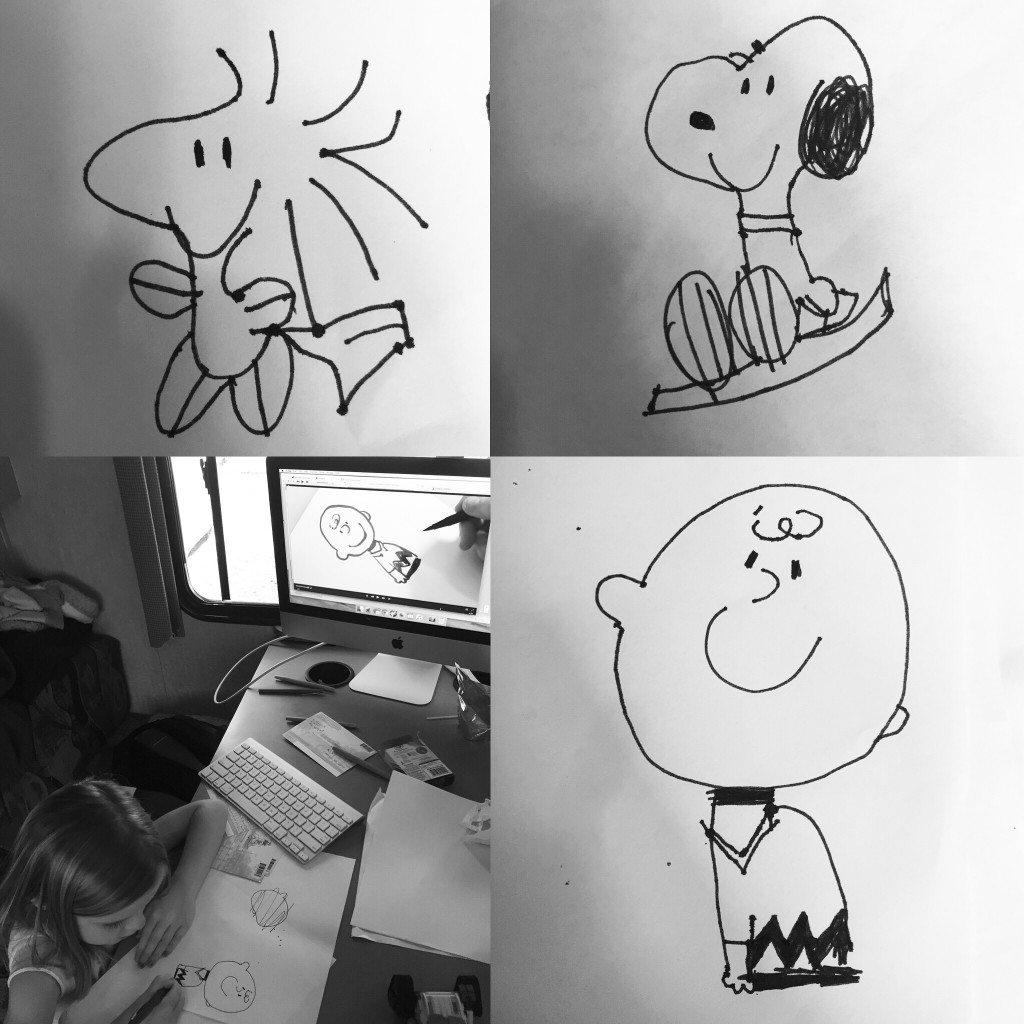 we all went out one night for mexican. we were a disaster. i'm glad the place was dead. but the nachos were fantastic.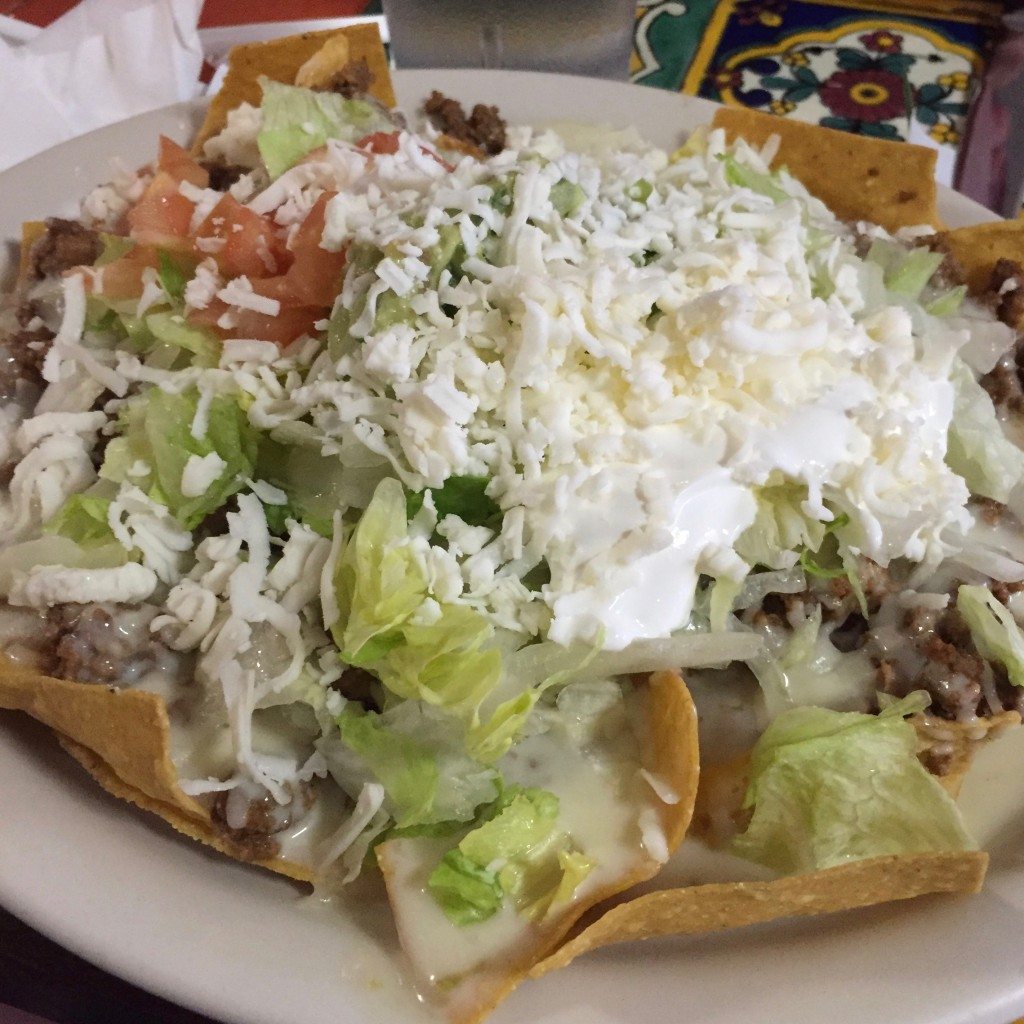 back at the ranch, anna was right at home catching chickens.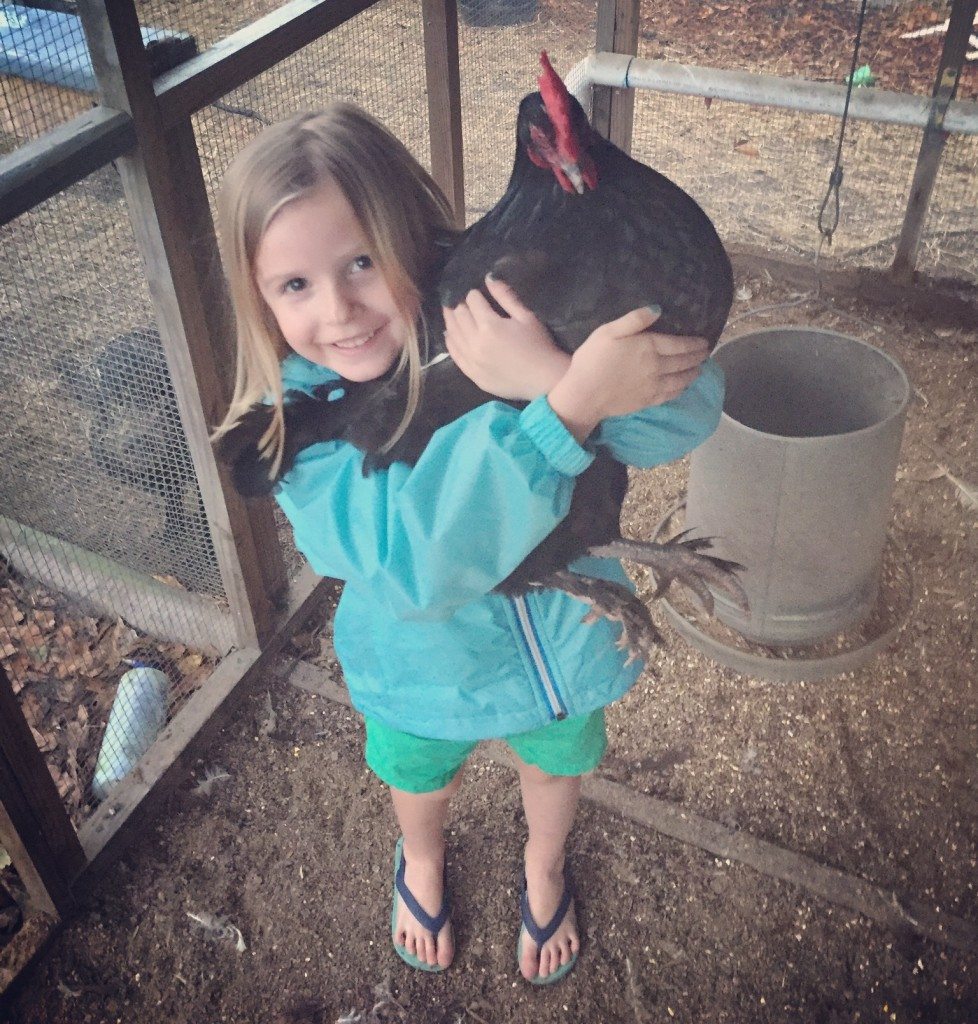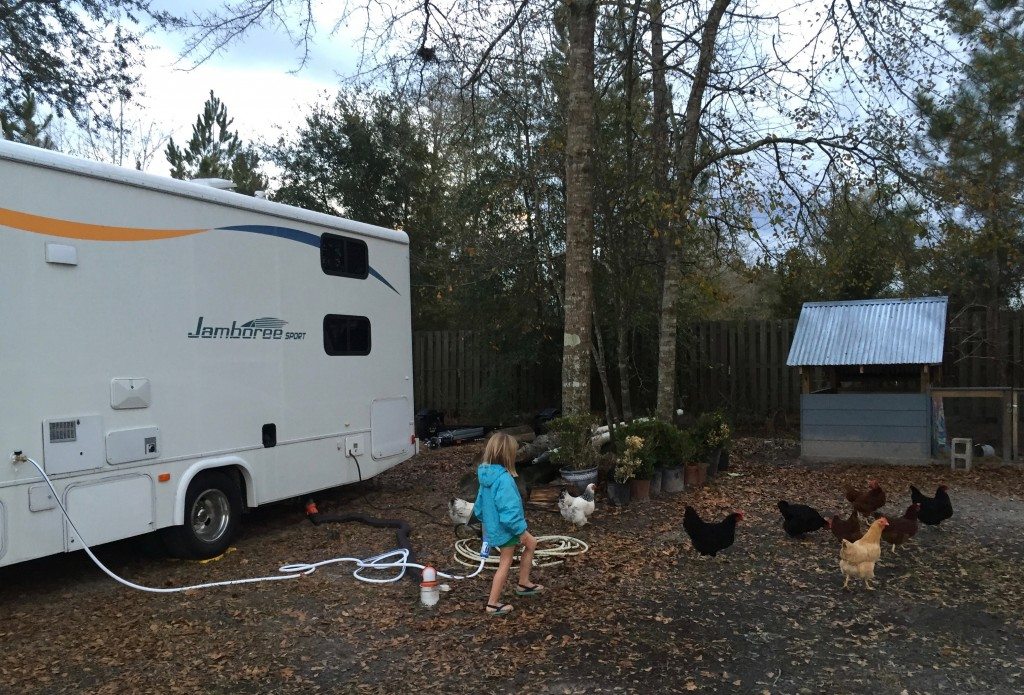 after the discovery of her "how to draw" skills, we decided to look up some more videos youtube. there so many. and anna began cranking out artwork. she's insane. this is "so cute princess anna".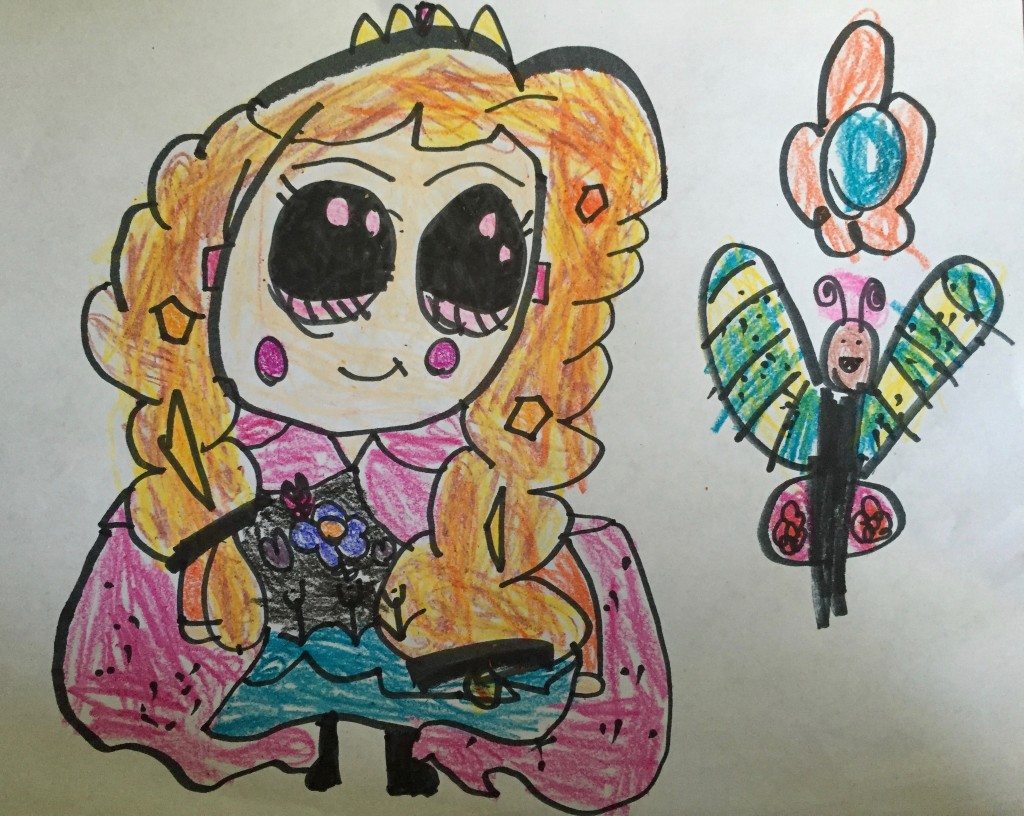 the kids ate sooo many noodles. it was our go to meal for them for the trip. seriously. like 75% of the time, that's what they had for dinner.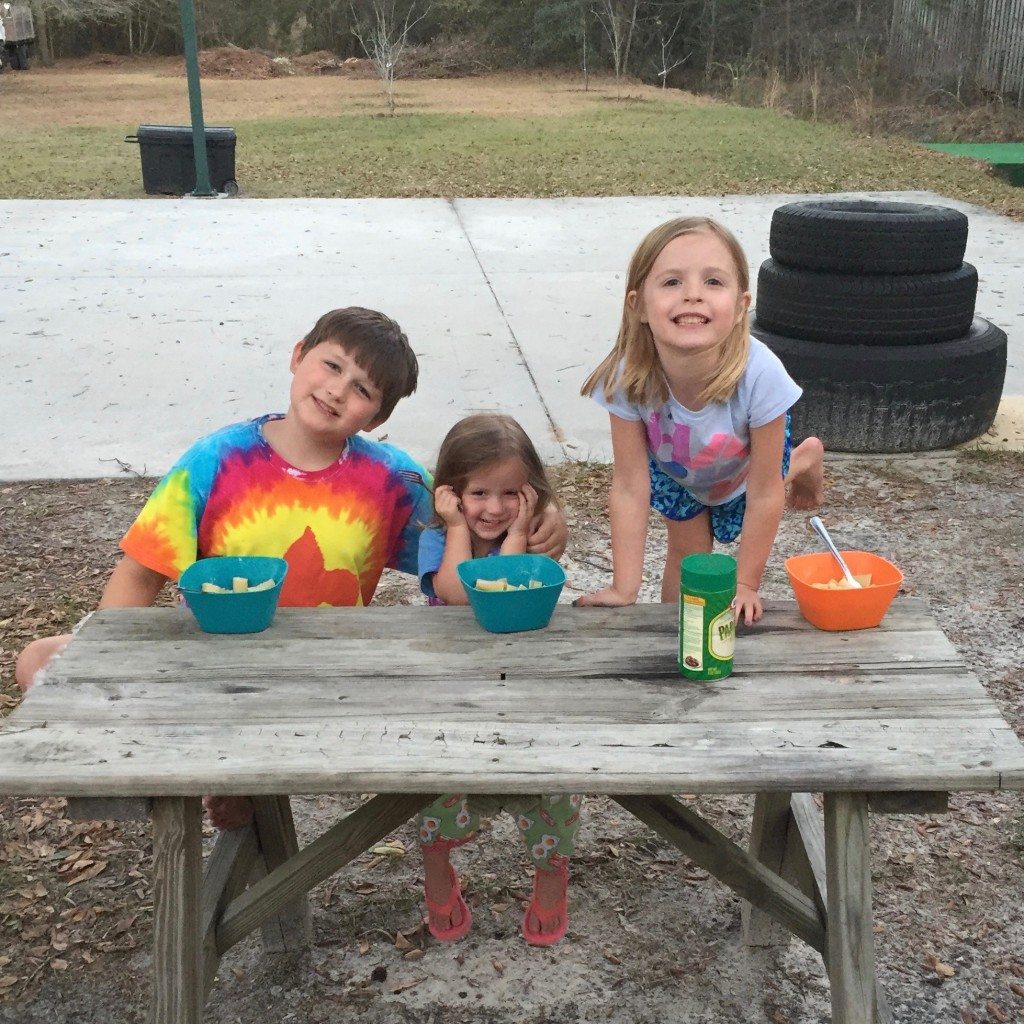 also. when we went out to eat, they chose noodles. at least anna has sauce and that's a vegetable, right?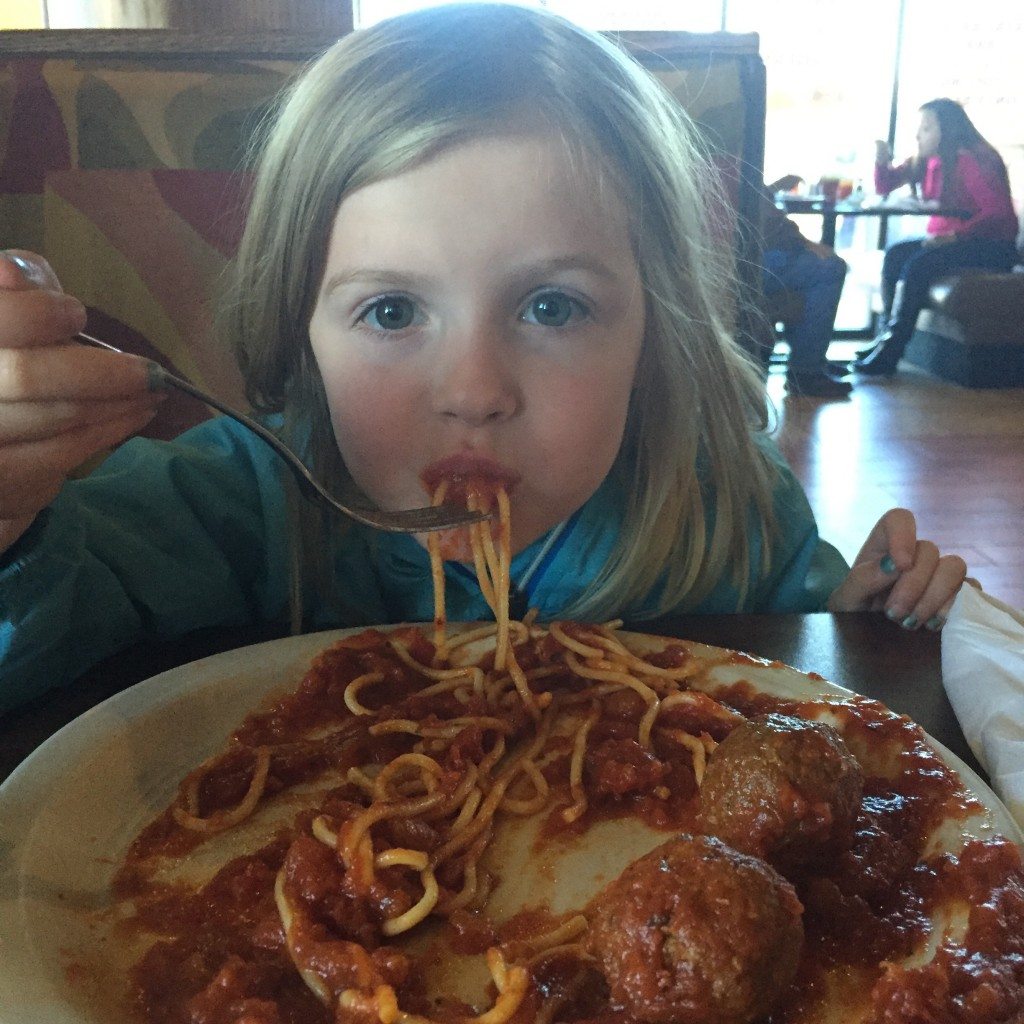 hazel just played. "look at my balloon!". doofus.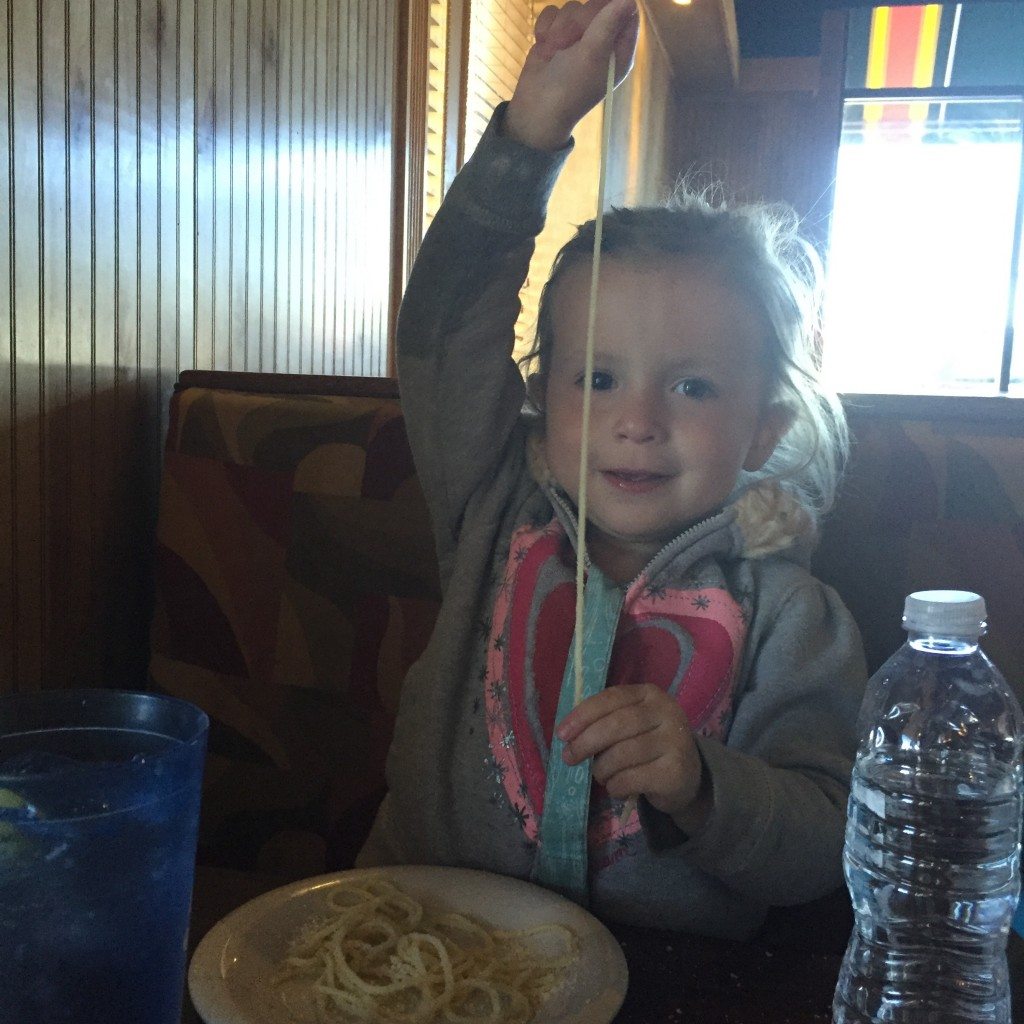 (side note: the above two pictures were from a restaurant called OPS in kingsland, ga. it was one of the worst dining experiences i've ever had. we sat for over ten minutes before being waited on. and that only happened because i got up and asked someone to take our order. then, i had to hunt down some silverware after our food came. and anna's tiny serving of spaghetti and two ikea sized meatballs was $7!! on the lunch menu, it was listed as $5.25 for spaghetti with choice of meatballs, meat sauce, marinara, alfredo, etc. so, i guess it was $1.75 extra to have meatballs AND marinara. now that i think of it, i need to leave a nice yelp review. anyhow.)
the above lunch was on our last day. we packed up and got on the road on friday night and drove as far as we could. which included another restaurant stop in the middle of nowhere, where this kid caused havoc.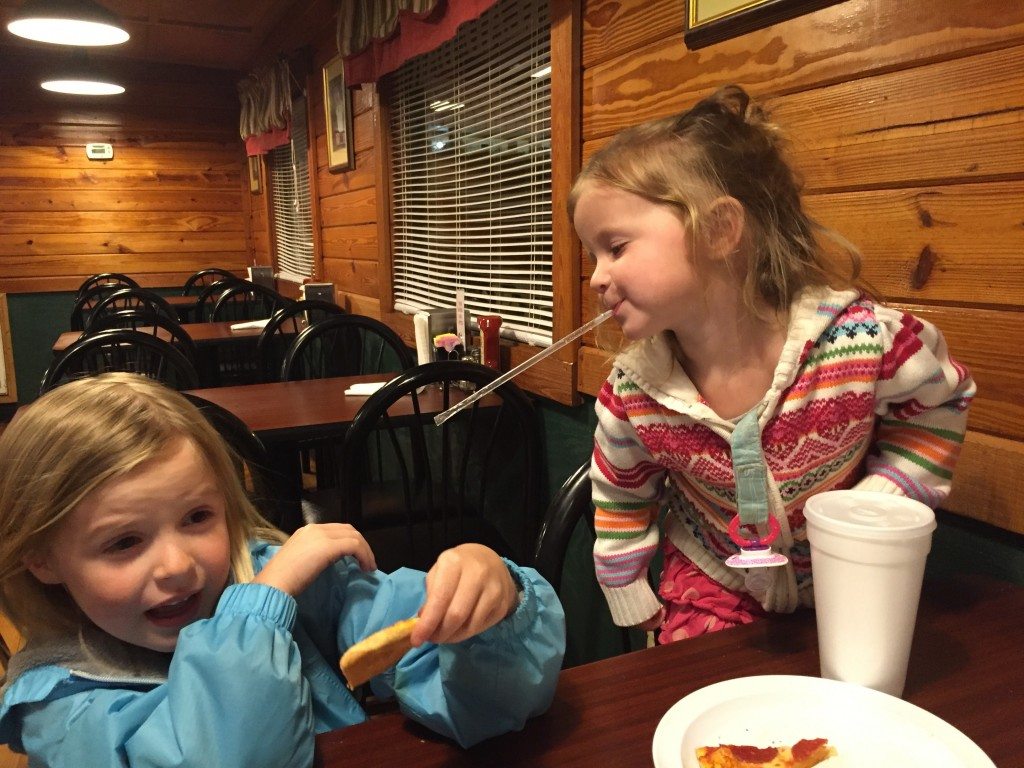 we spent the night in a cracker barrel parking lot. woke up. ate cracker barrel. and headed back to the 336.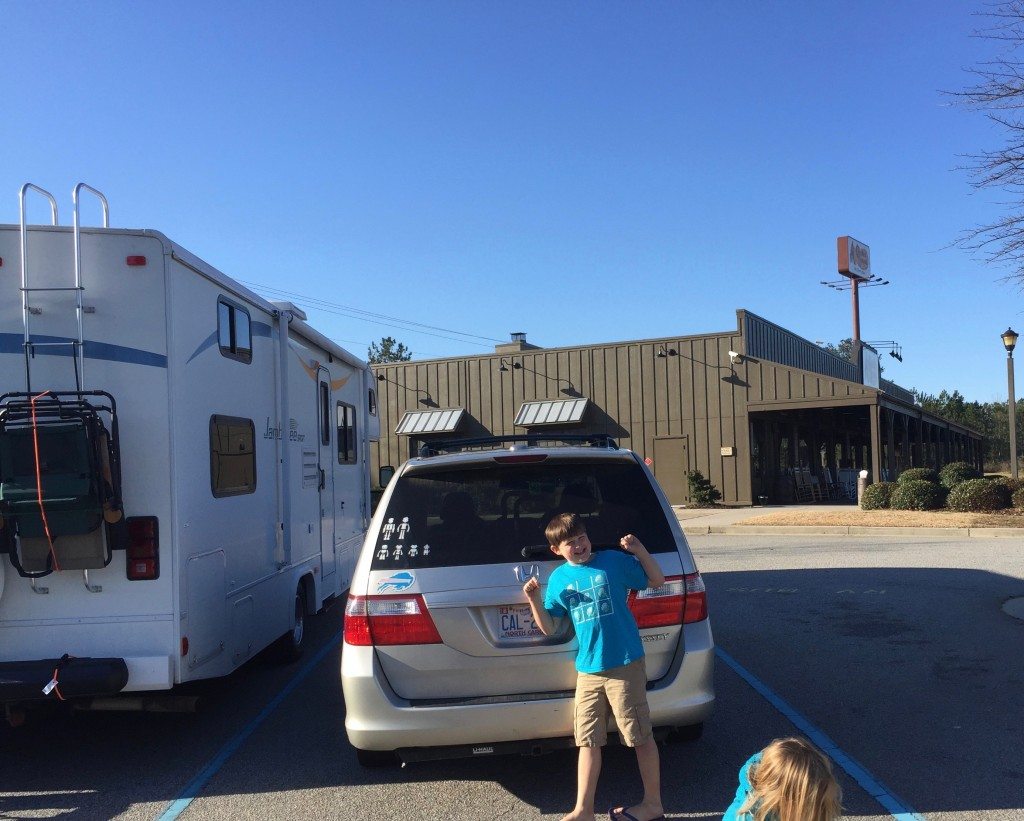 oh. and this is what hazel's hair looked like when we woke up. a long bath when we got home was certainly in order…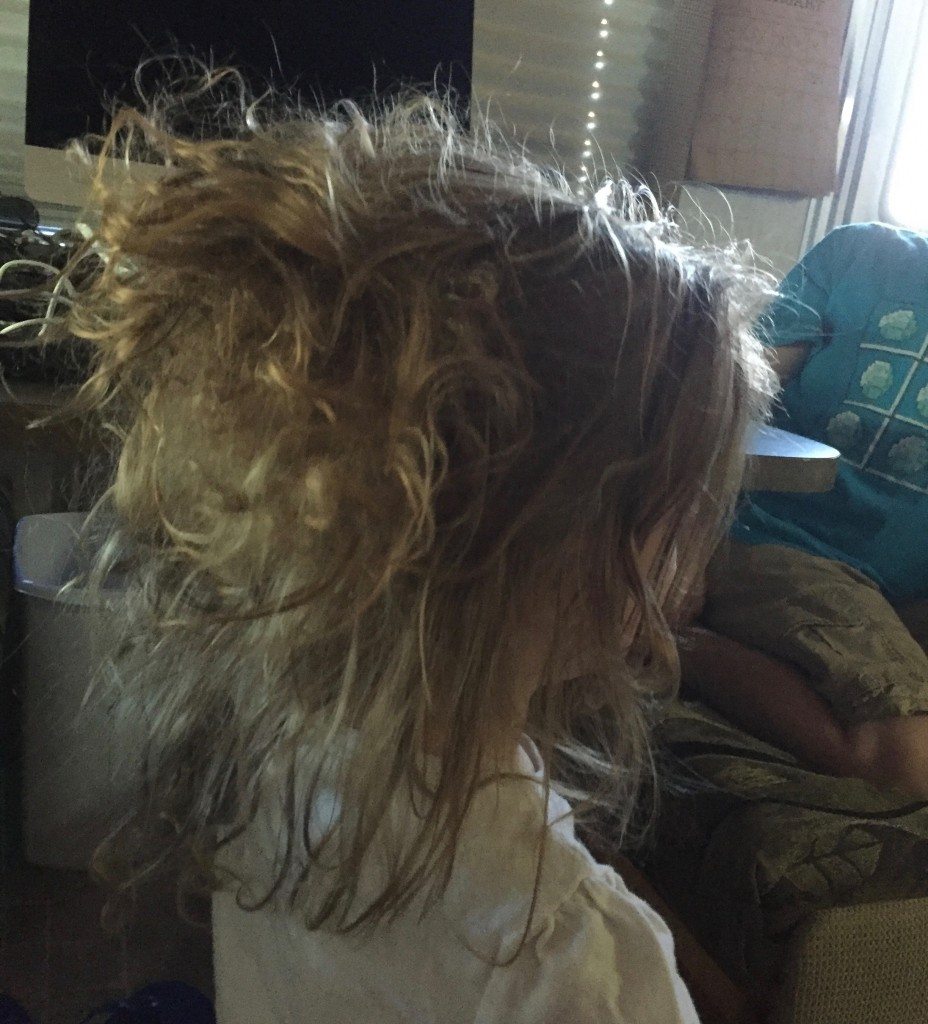 we made it back home by 12:30 or so.
and that's the end of our big little adventure.
(well except for my next post about visiting a(nother) fort).