whenever we move to a new location, one of the first things i do is scout out national parks and monuments and such. the kids like to do the junior ranger program and i enjoy the history, geology, nature, etc of the different places. so, when we locked in colorado springs, i searched the nearby areas and came up with the florissant fossil beds. it didn't look like much and no one in the area seemed to have any recommendations for it, but it was only about 40 minutes away, so we took a chance on it.
basically, its an area that used to be a big lake. then a volcano erupted a few times and layers of ash settled over the lake repeatedly and sank to the bottom, covering animals and plants. also, some giant redwoods were covered by the lava(i think?) and became petrified. eventually the lake somehow disappeared (i can't remember why) and the area is now a valley full of fossils and petrified tree stumps. the fossils are embedded in the layers of shale formed by the volcanic ash. ok. enough history. onto the pictures.
we walked a one-ish mile trail that took us around the various petrified tree stumps. while we walked around, the kiddos worked on their junior ranger workbooks. pikes peak still loomed over us in the background.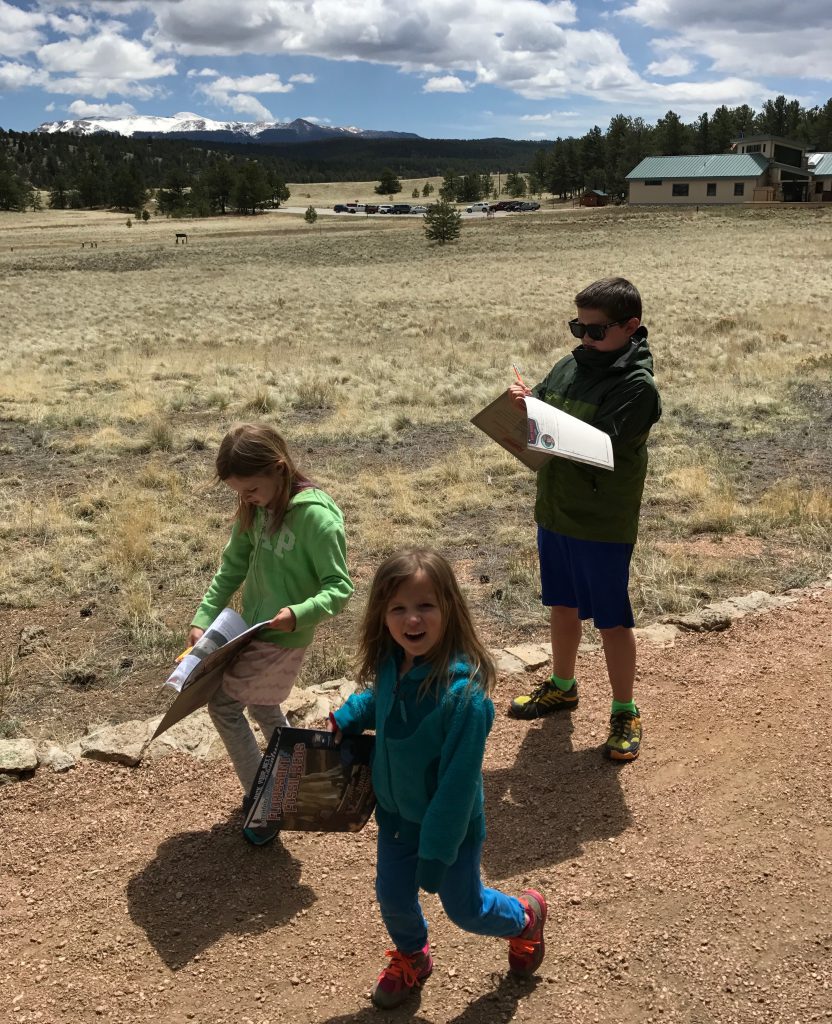 before long, we happened upon the first petrified stump.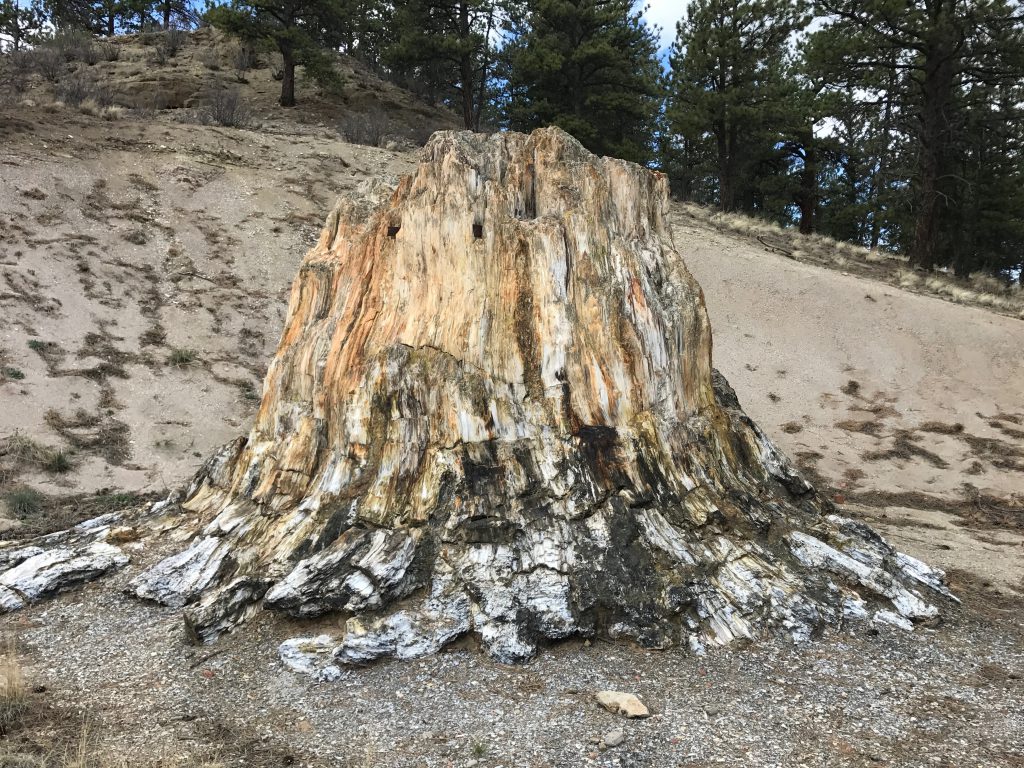 we admired from behind the fence, in our designated zone.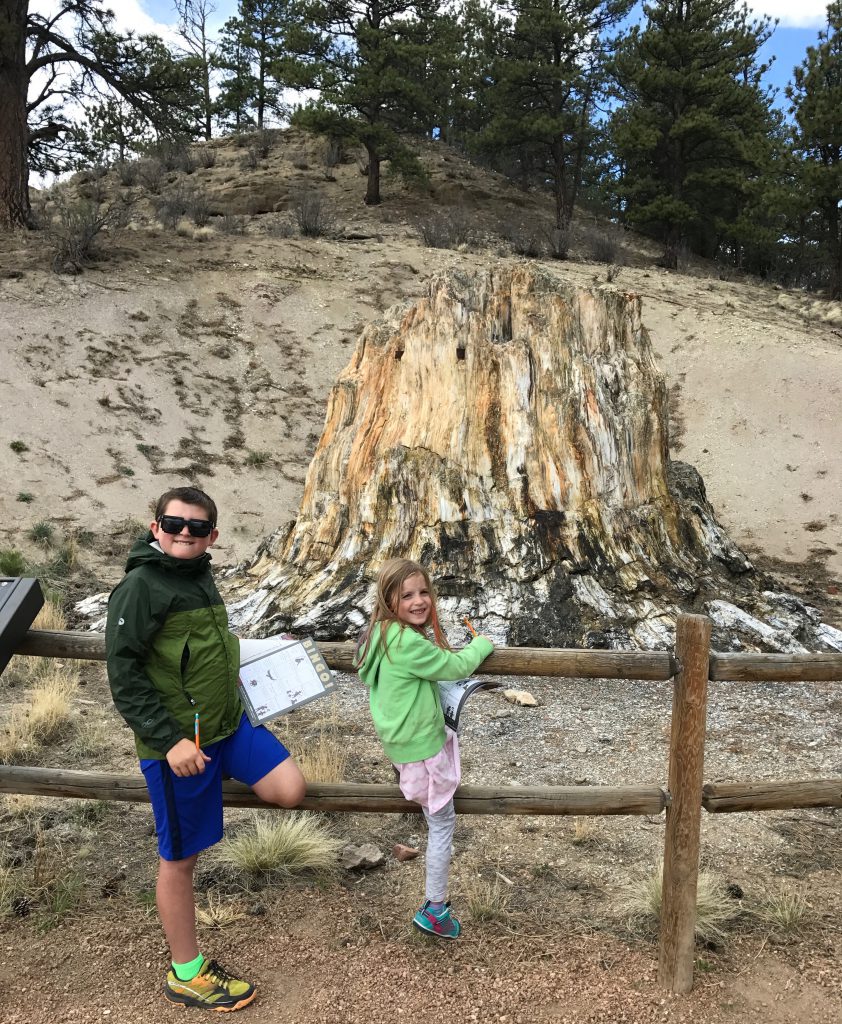 there was a handy dandy bench nearby, so we took the time to work on the books a little.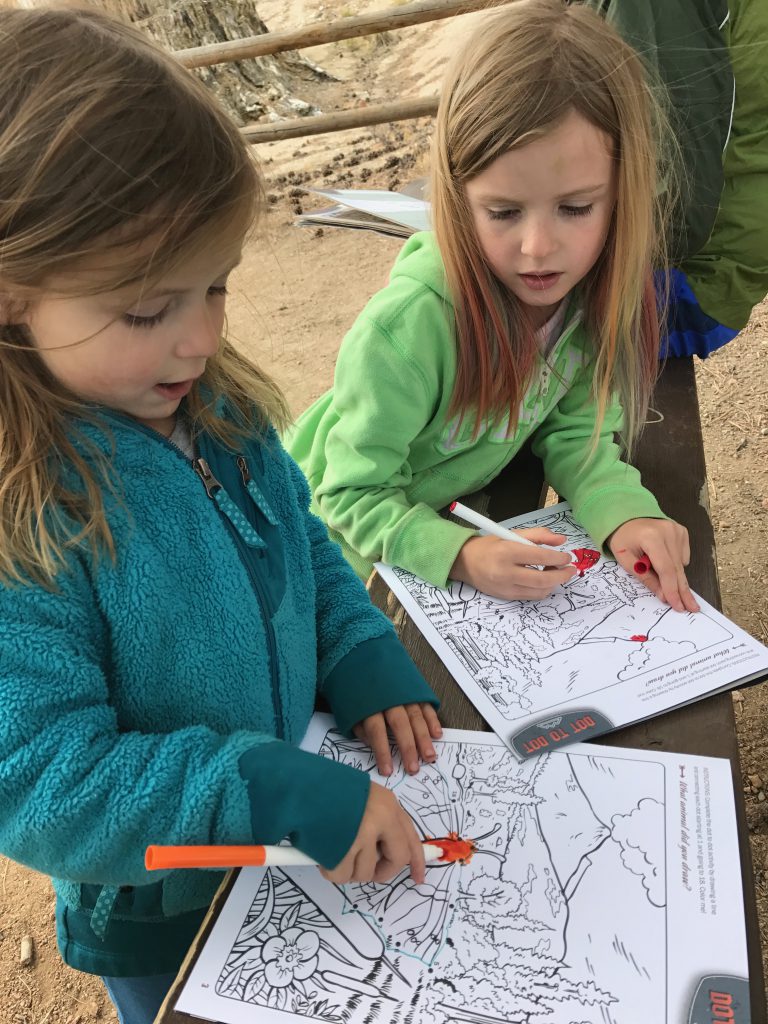 we spotted quite a few burrows and other wildlife evidence.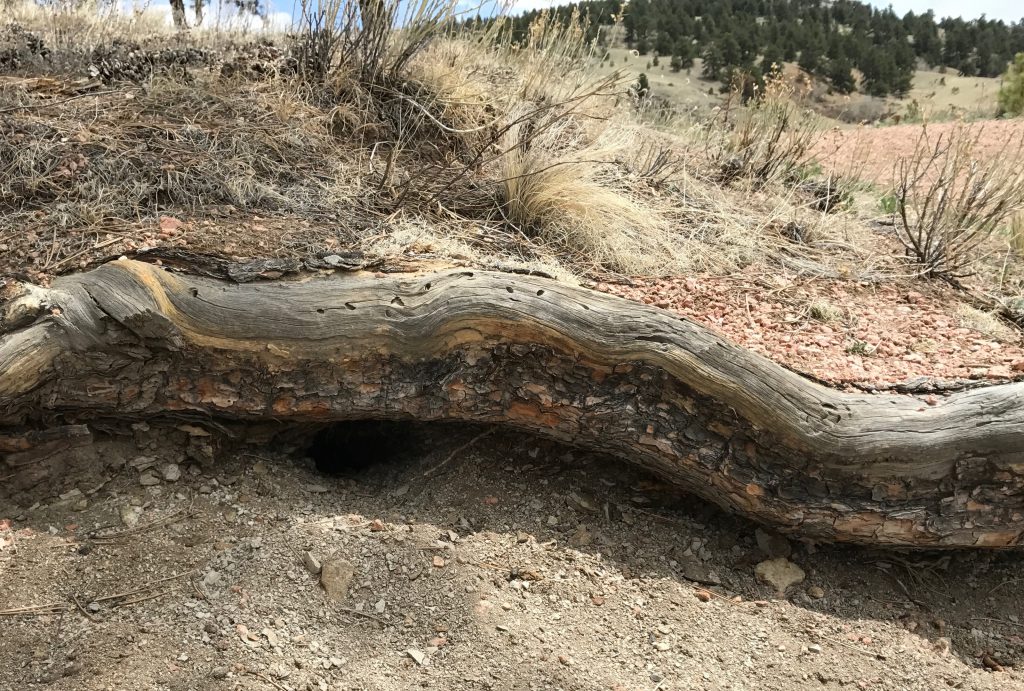 another petrified stump.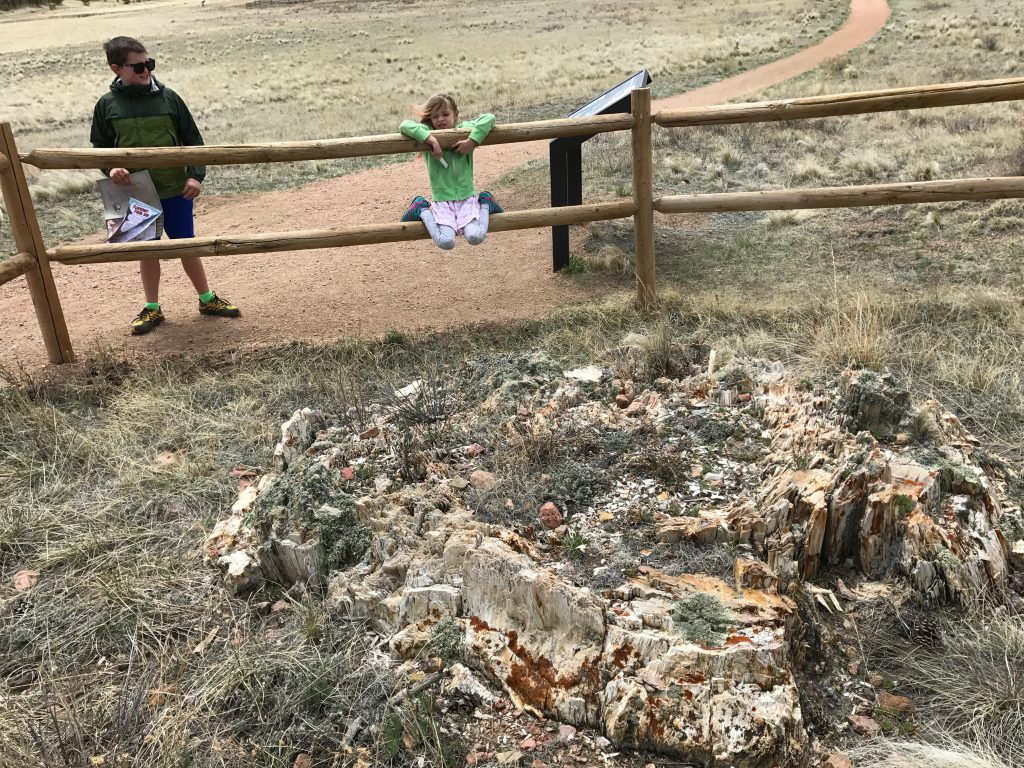 and another.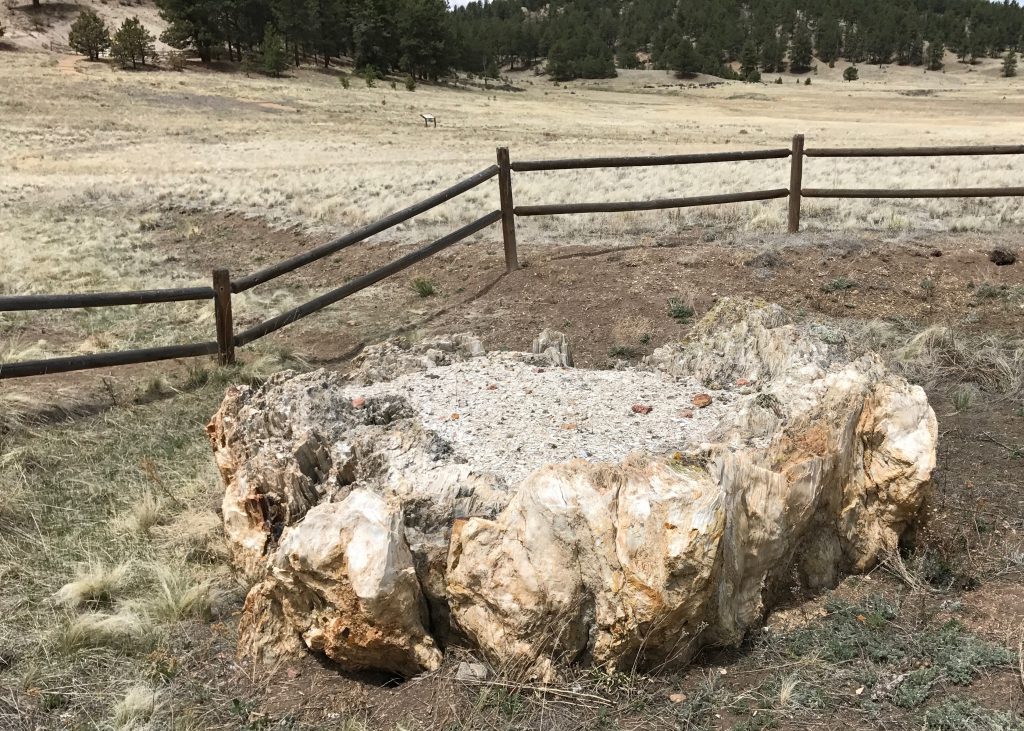 i'm pretty sure they pretended to be observing as an excuse to climb the fence.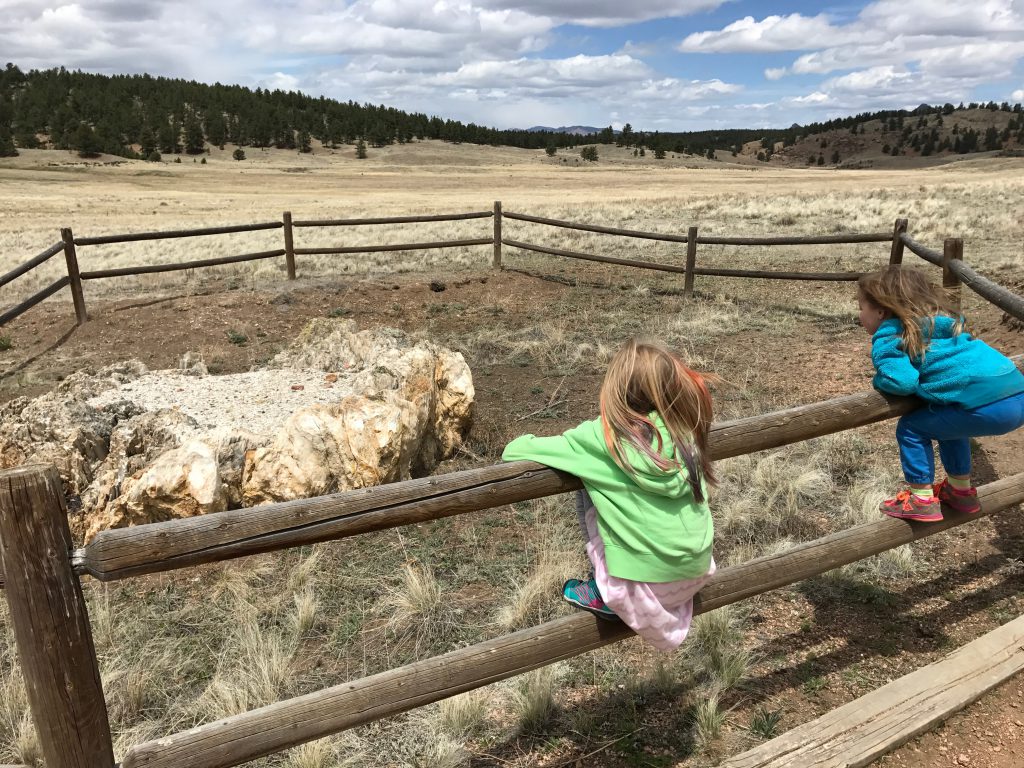 finally, a petrified stump that we could get up close and personal with. anna examined. hazel played. isaac didn't care.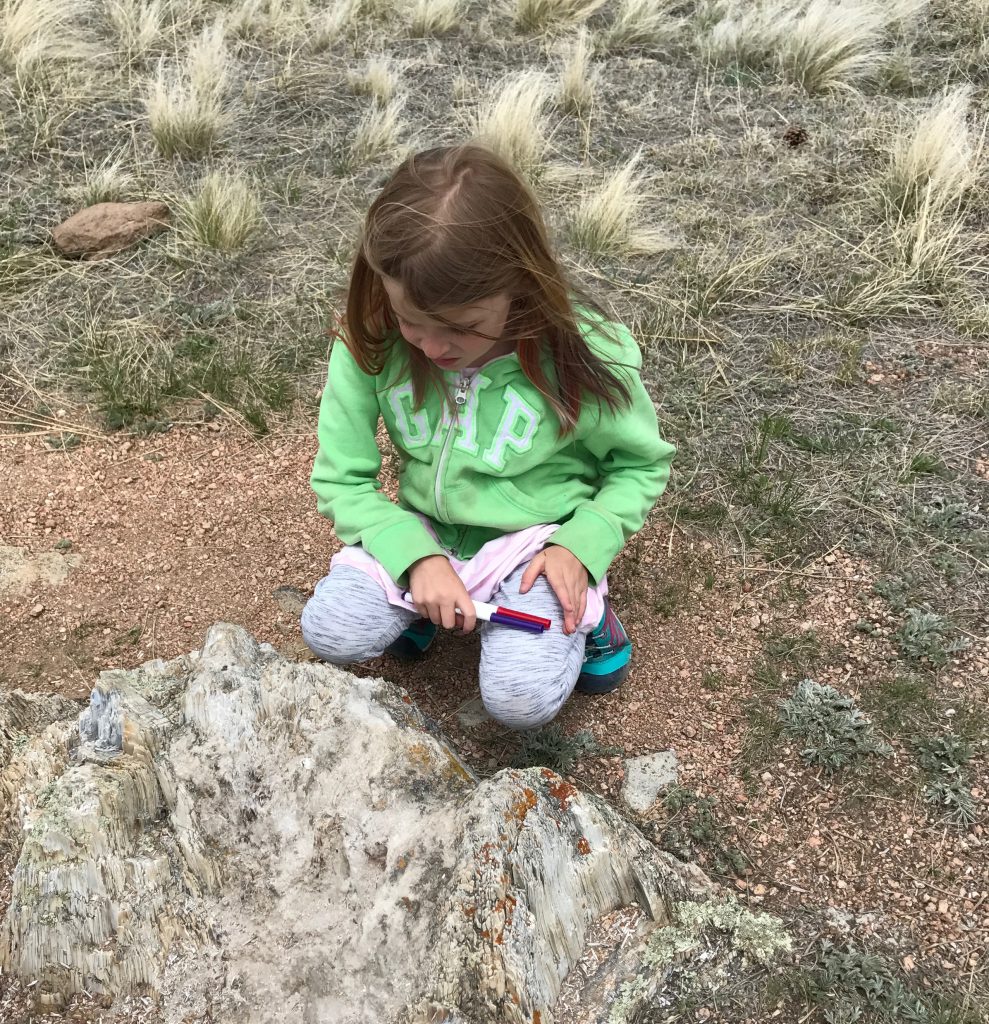 but nearby there was some more wildlife "evidence". hazel was the one who noticed a cricket/grasshopper type insect hanging out with the scat.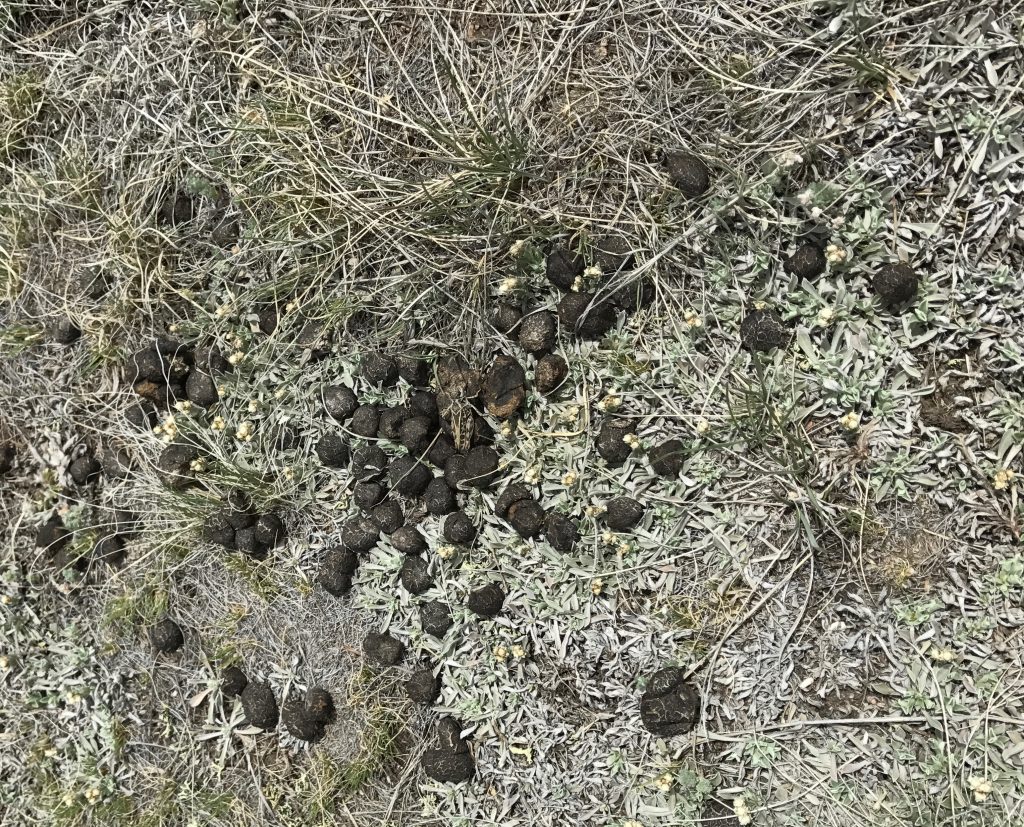 we chased him away and tried to take a picture and poked him a little to make him hop, before leaving him alone with his scat.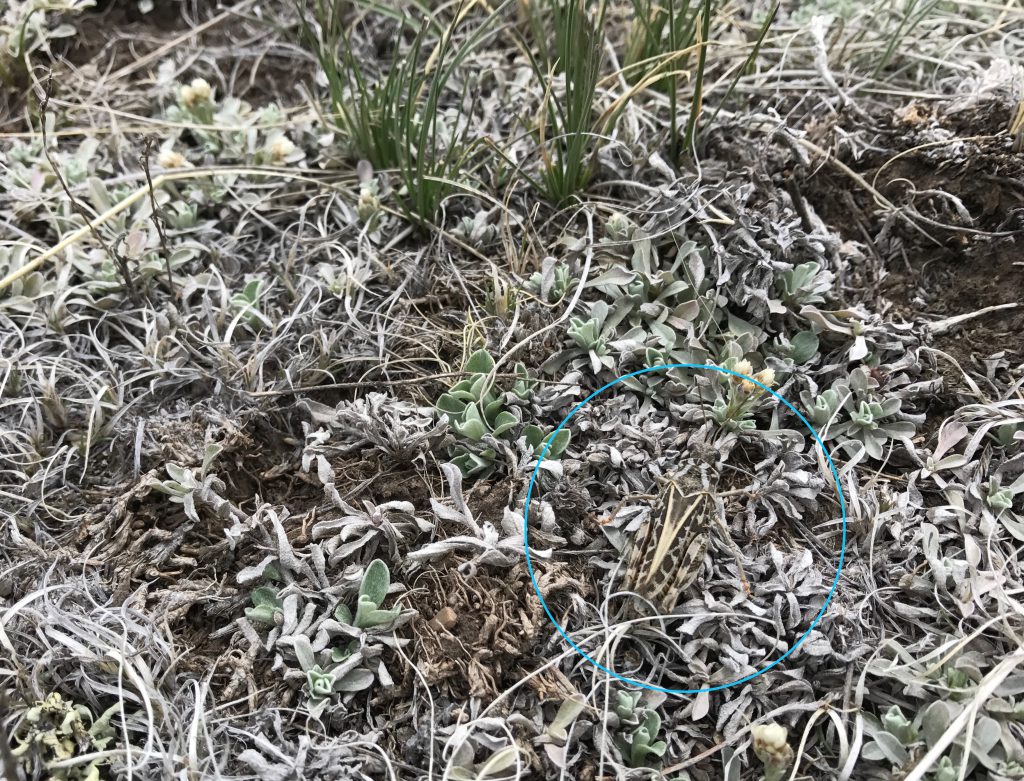 back at the visitor center, we looked at some ginormous petrified stumps, that were protected from the elements a little better.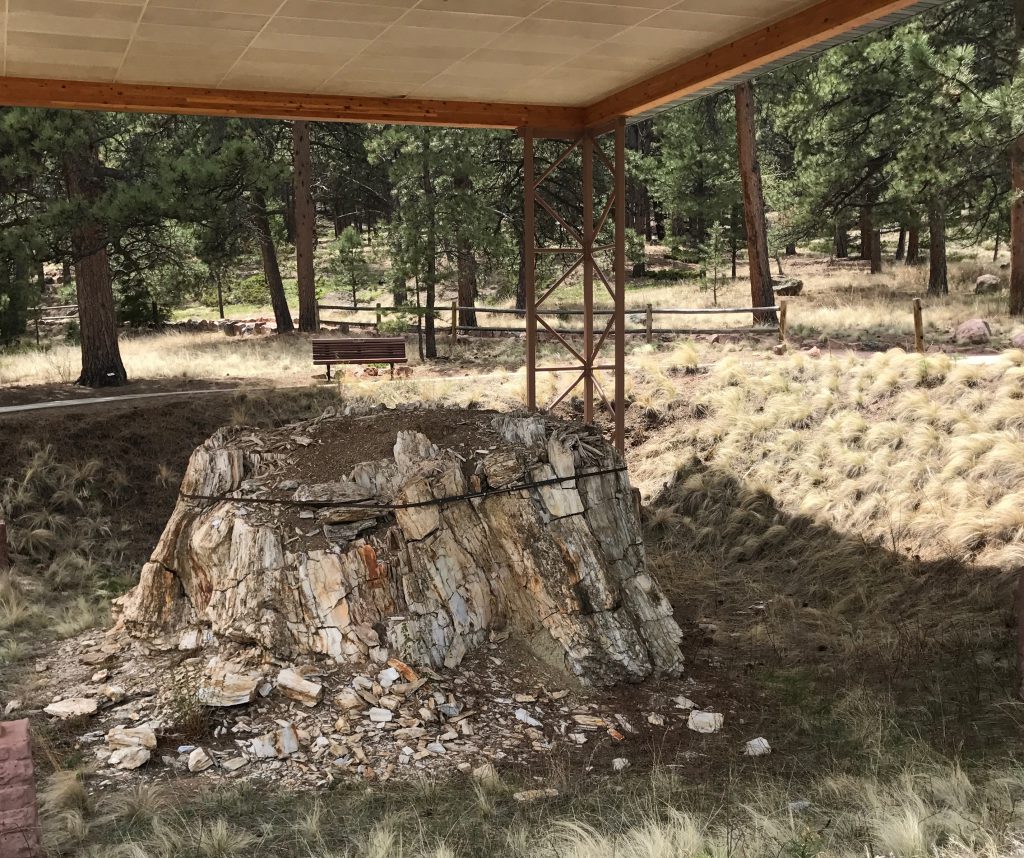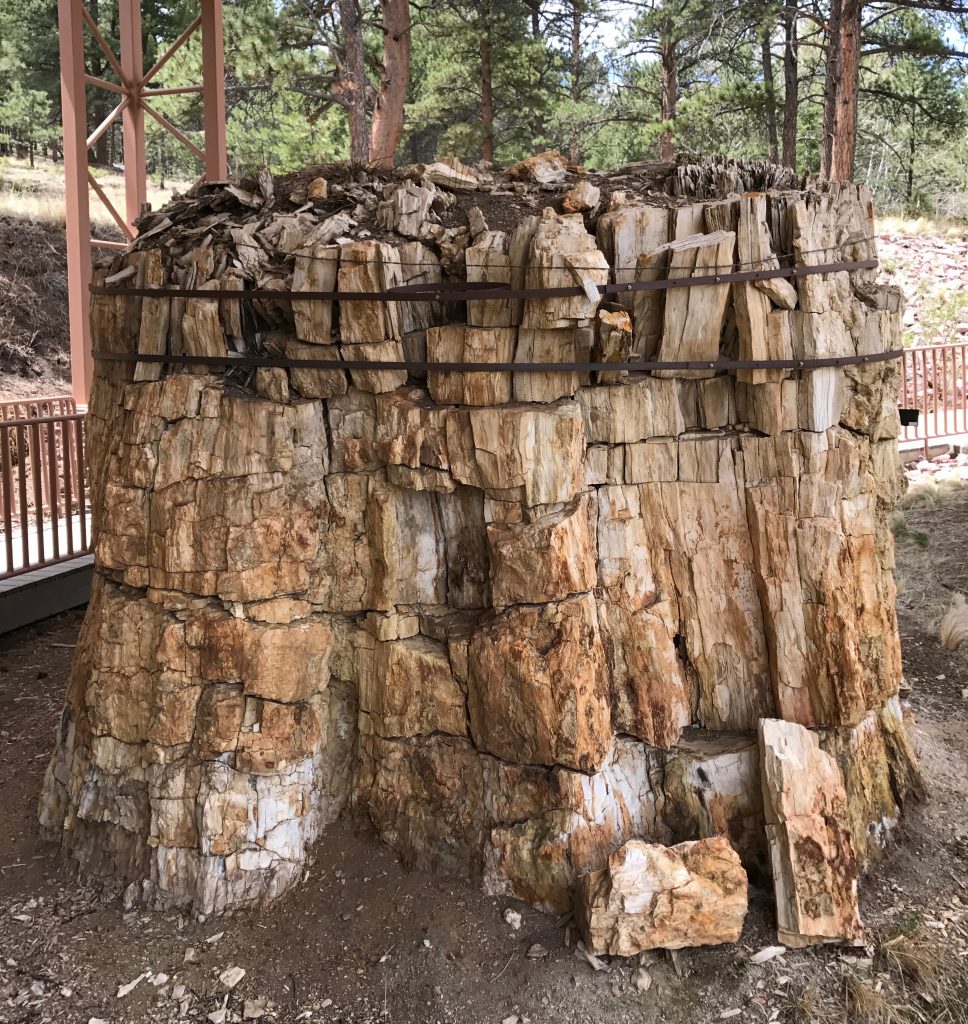 and then, our official family picture.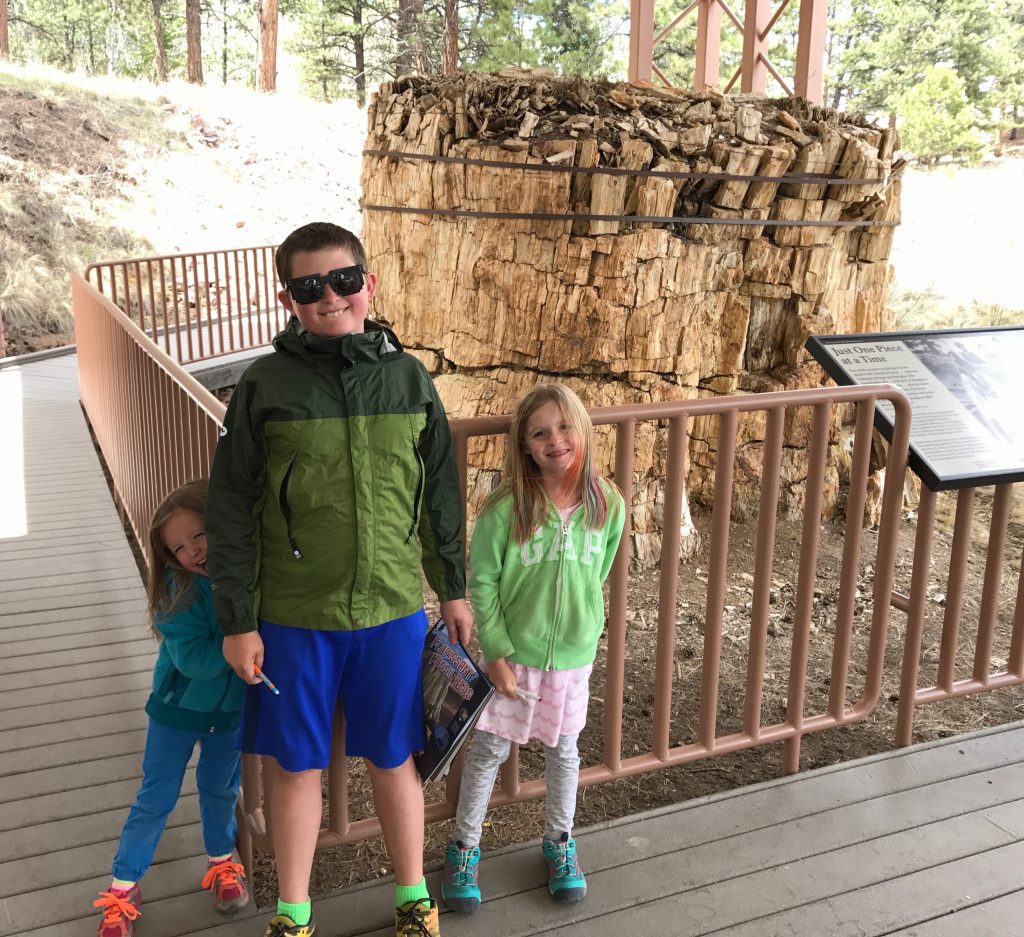 so, it was pretty chilly and windy on the trail. we were underdressed for the occasion. i didn't realize that we were going up into the mountains when i got us ready and it was nice and warm at the campsite. so, we took a lot of pictures so the kids could reference them later, in the warmth of the visitors center, while they finished their workbooks. one such picture was this lone wildflower.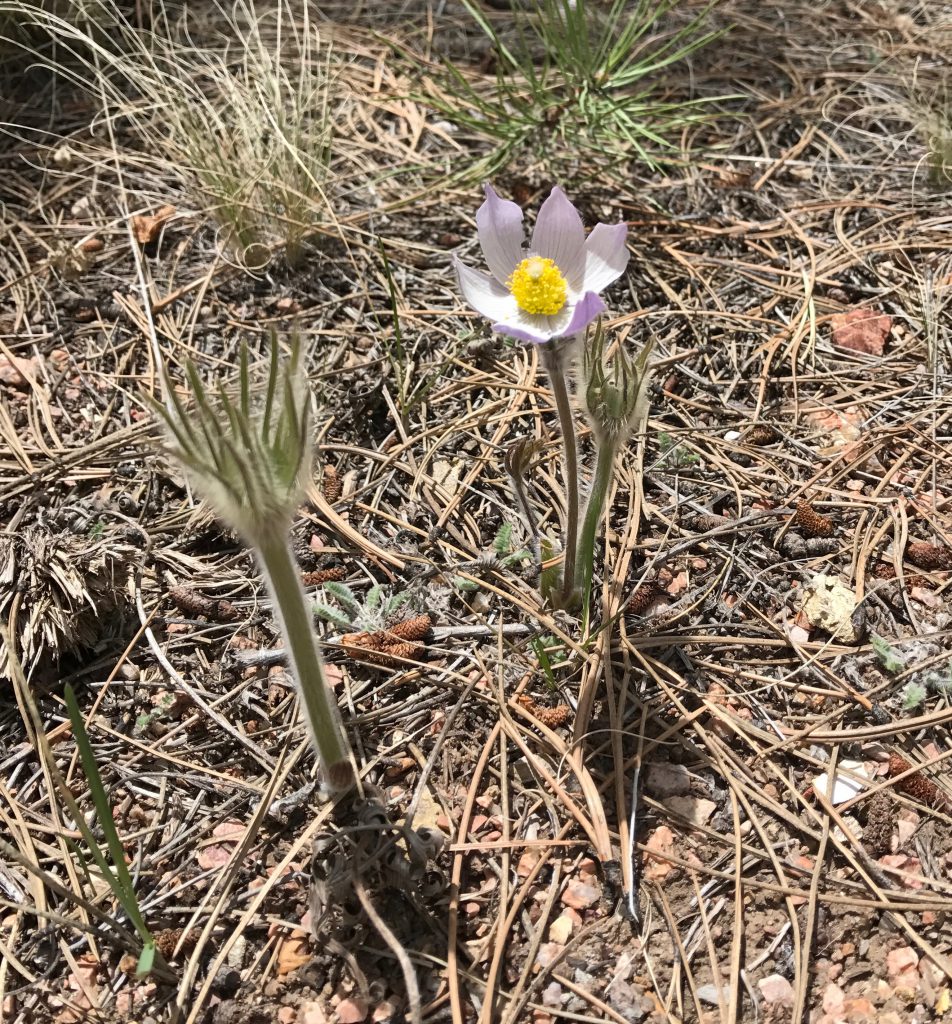 we walked a little ways on a different trail, to see this tree growing out of a petrified stump. pretty cool.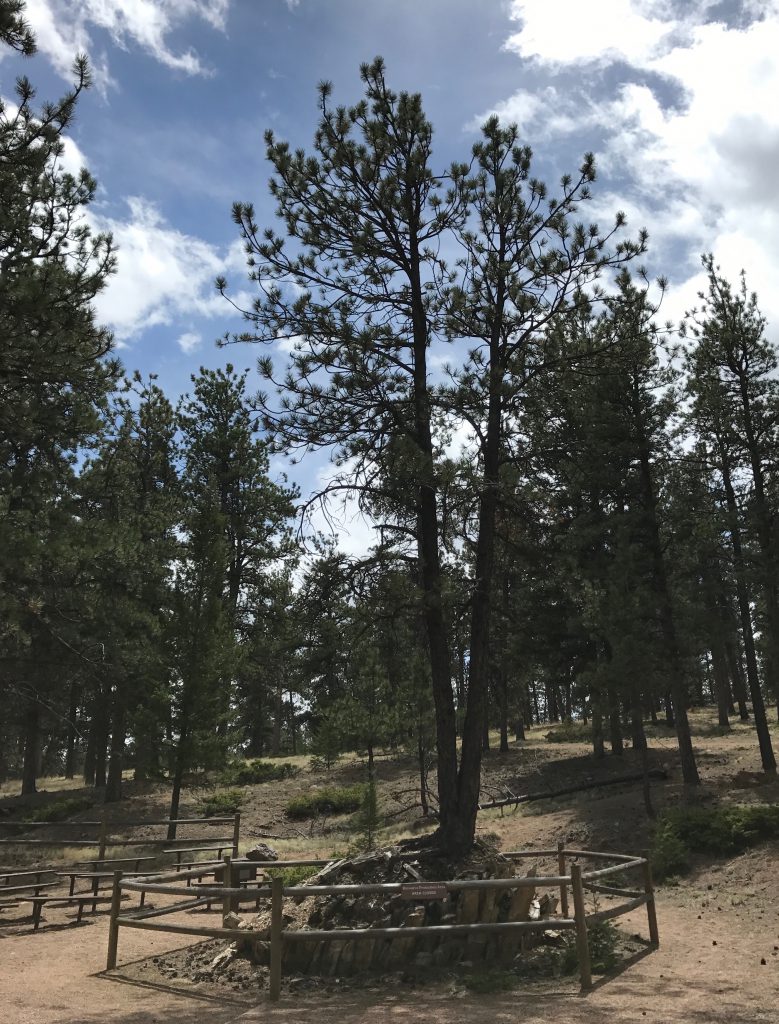 after a quick snack (so we could check "eat a picnic lunch" off our bingo scavenger hunt activity), we walked over to a ranger program in this cool yurt.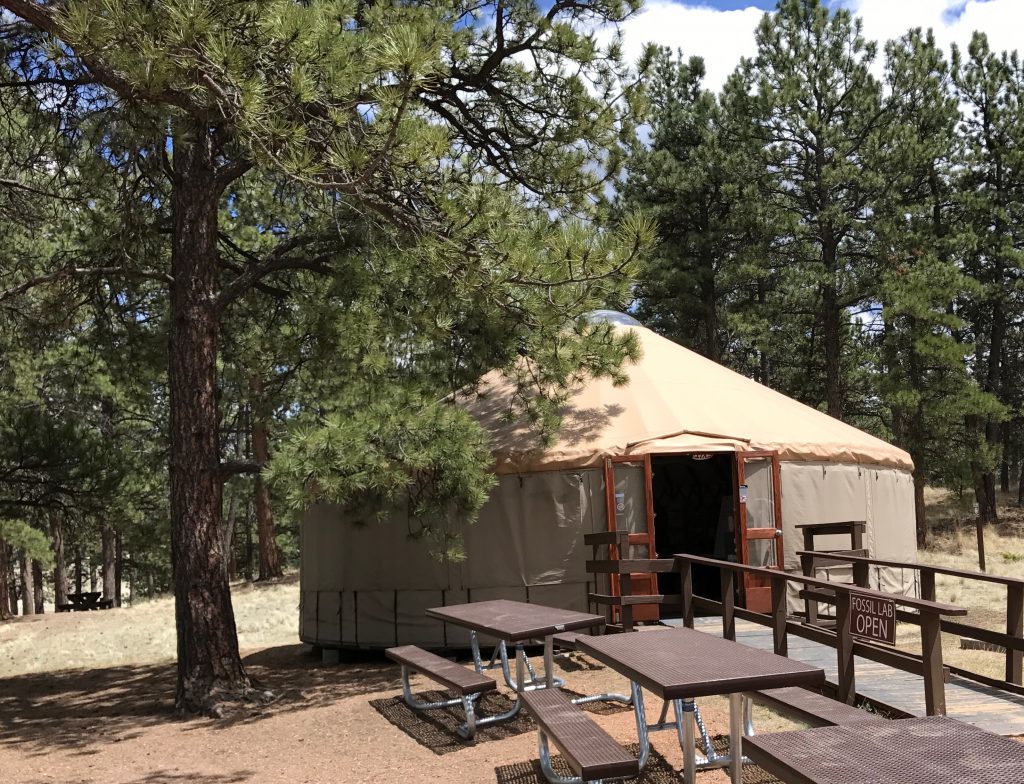 a geologist explained the fossil formations and geology of the area and then the kids could look at various chunks of shale with magnifying glasses and microscopes. even hazel joined in the adventure. she was an expert fossil spotter.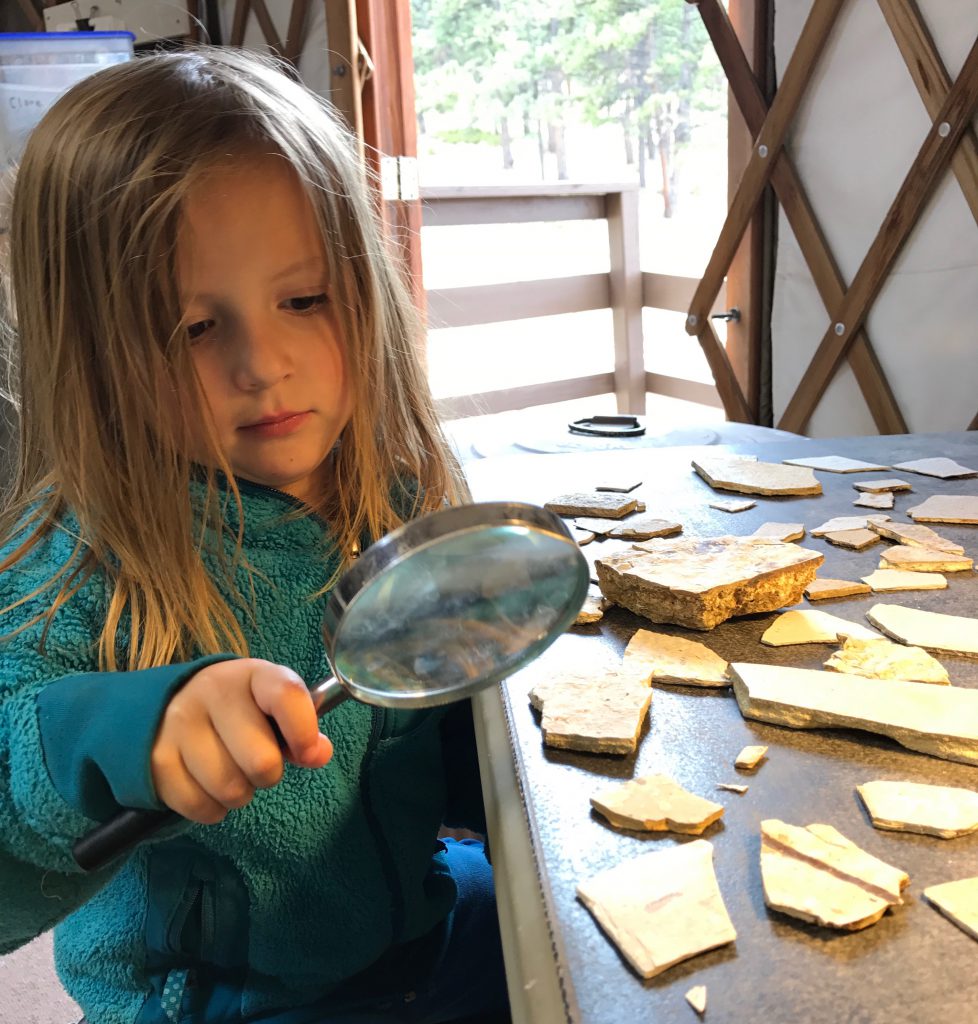 i even think isaac thought it was pretty cool.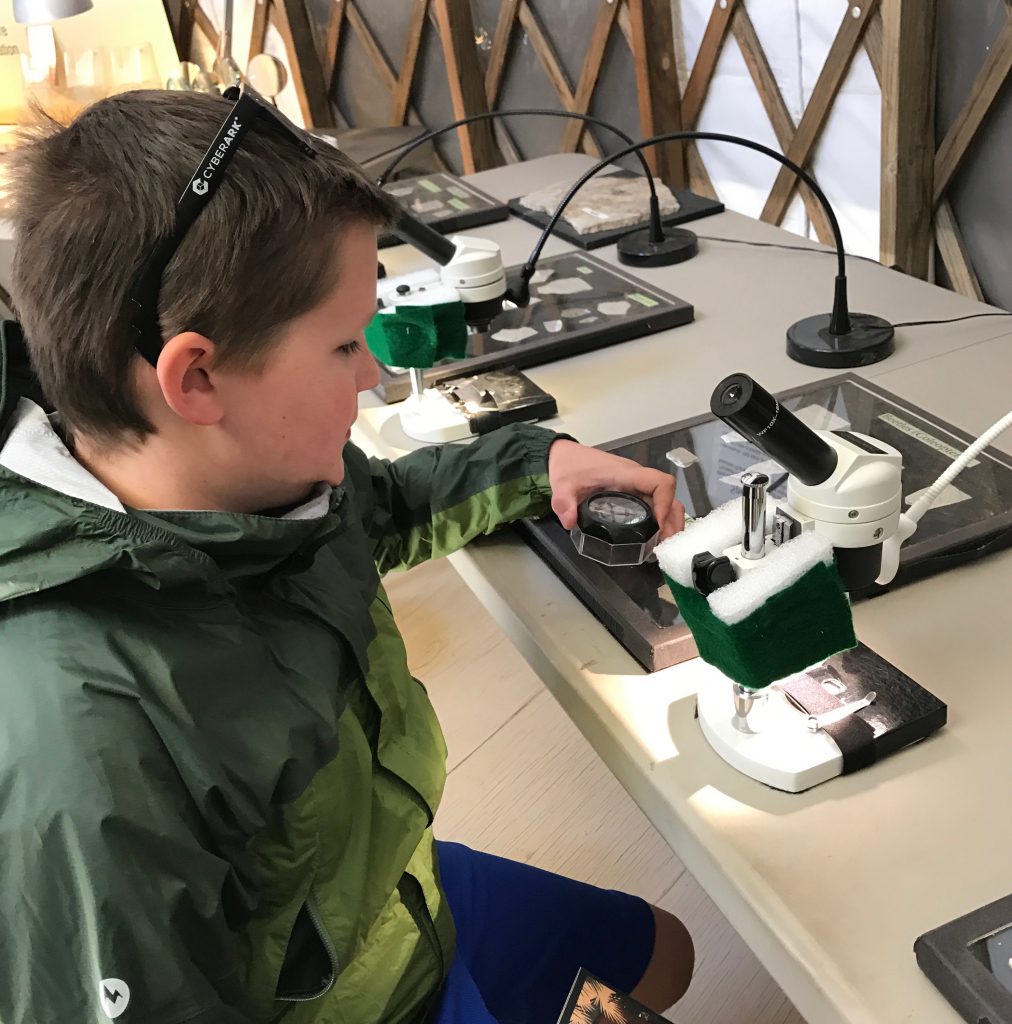 the visitor center had a pretty large collection of complete fossils found in the area. we almost missed this part, somehow. glad we noticed it as we were walking out.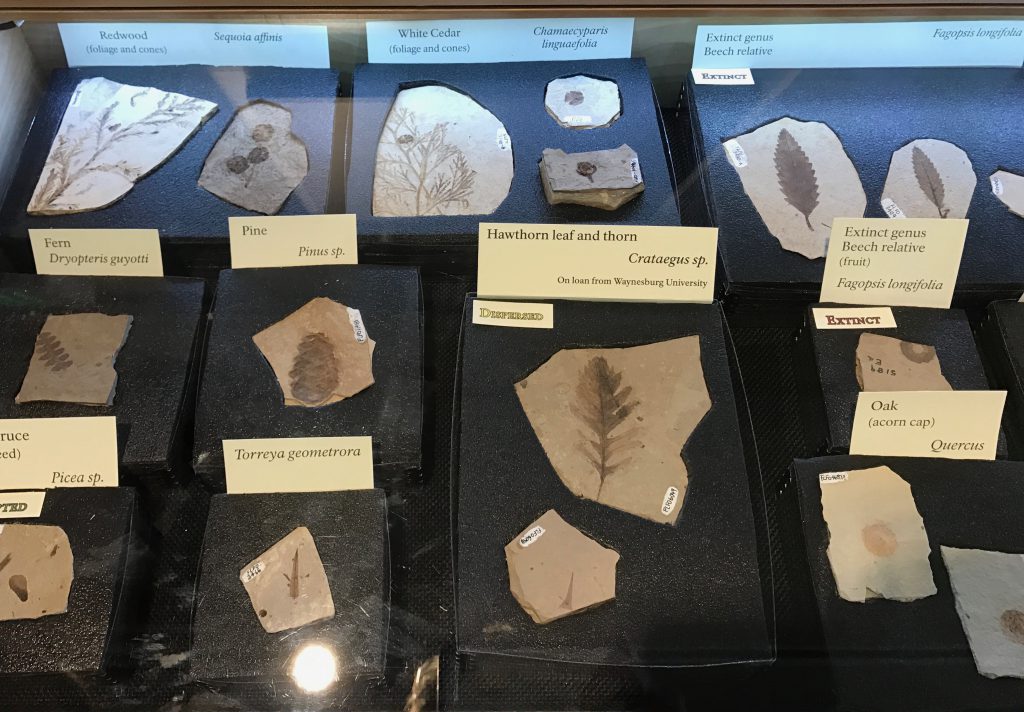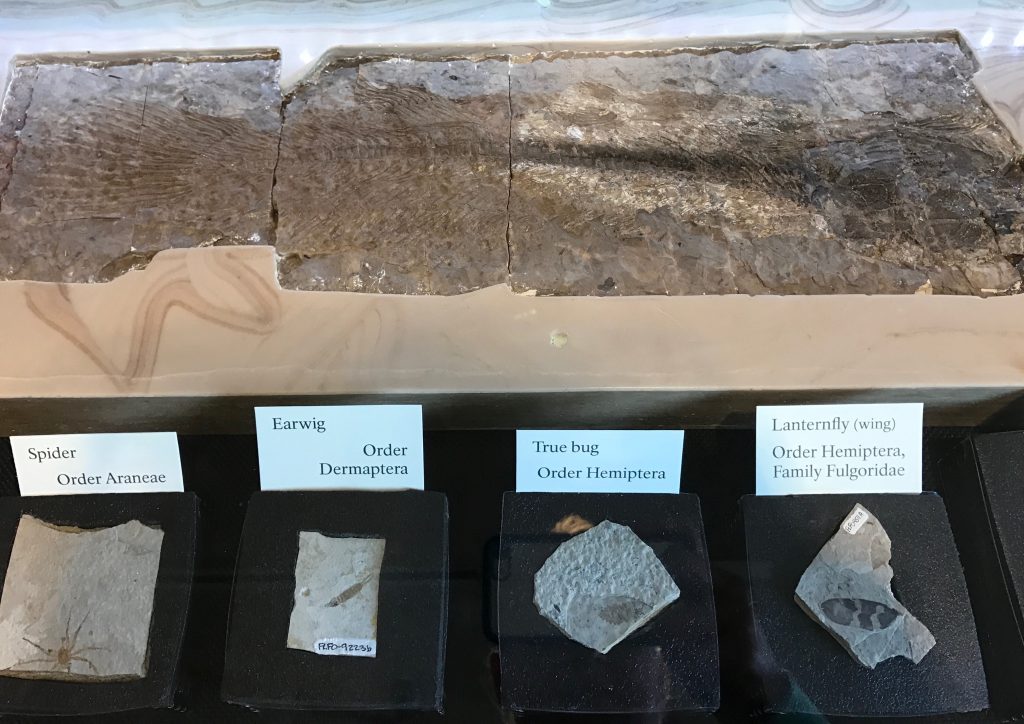 i thought this exhibit was pretty cool. the window looked out over where the lake used to be. and the picture below it showed what it would have looked like.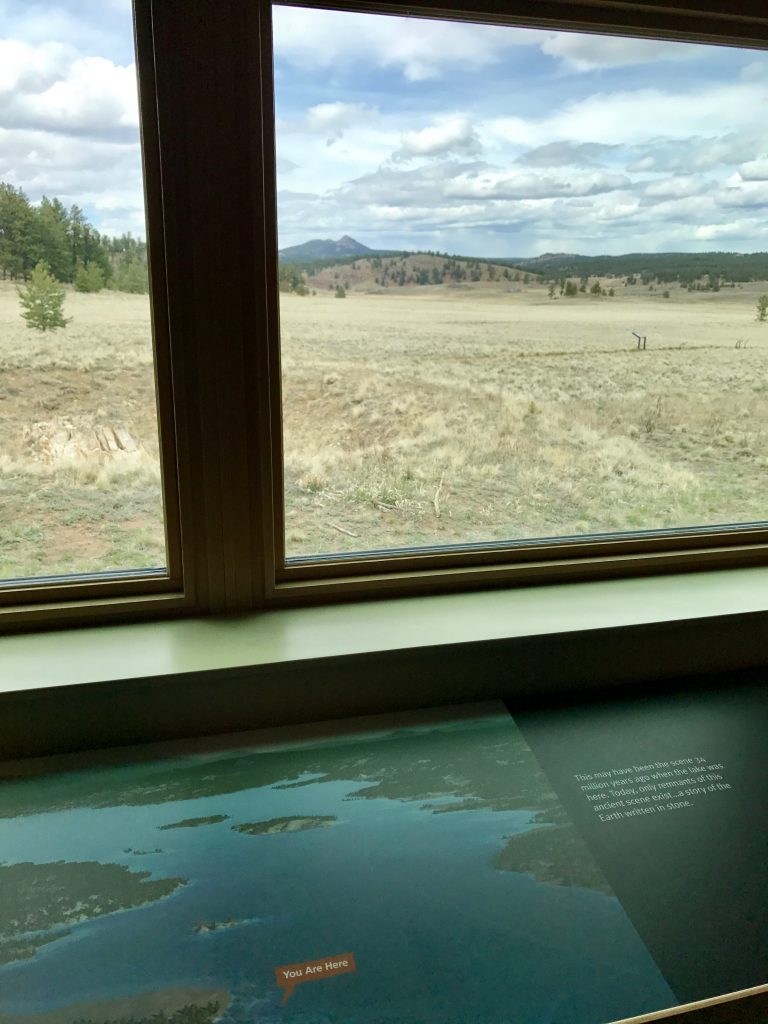 we had to wait for anna to draw some of the fossils.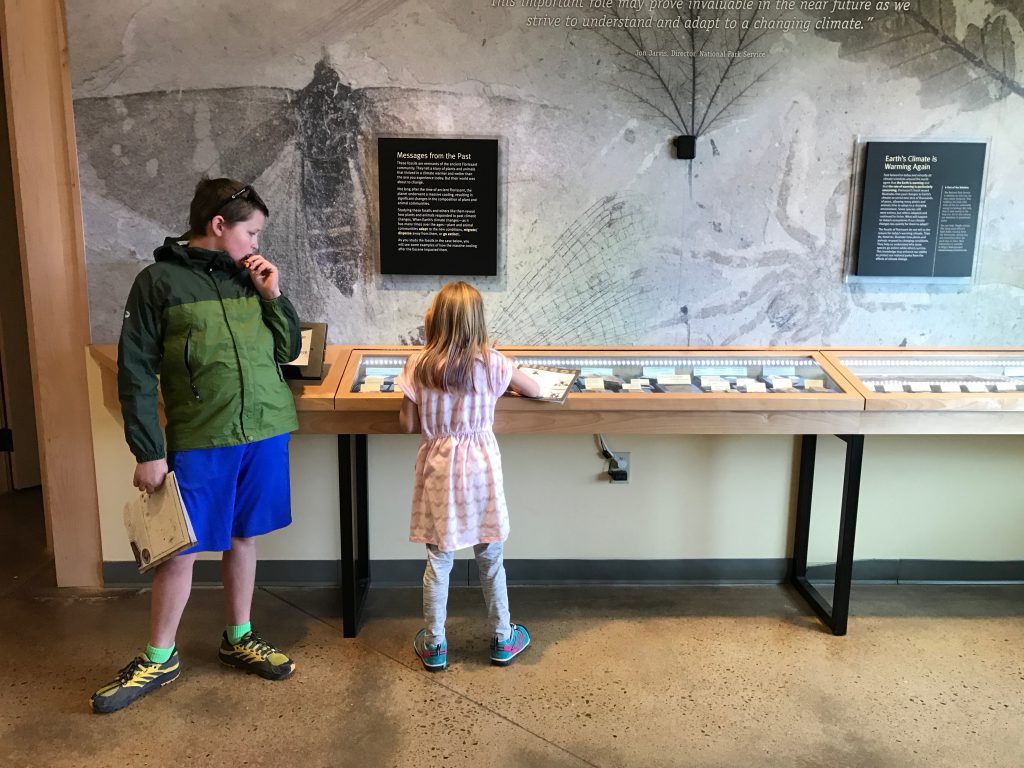 and finally, workbooks completed, we checked in with the ranger who swore the kids in.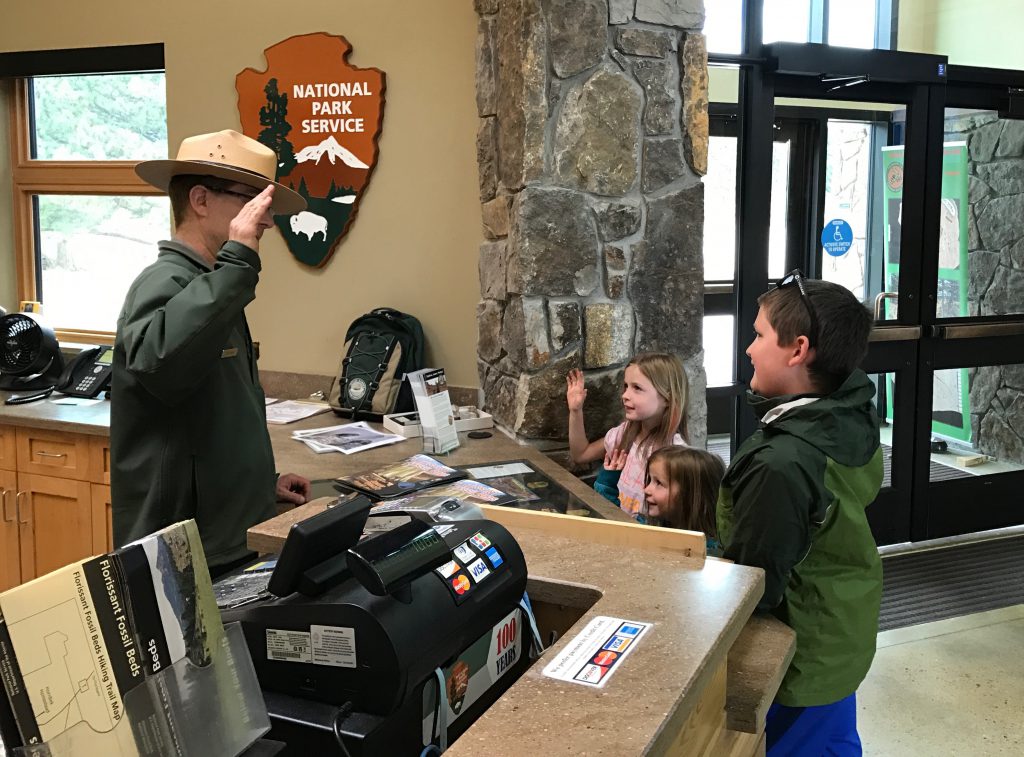 i'm glad we took a chance on this place. it was pretty cool. the kids did great and they have some more junior ranger flair to show for their efforts. it was anna's 20th badge, to go with her 10 patches. (she counts them everytime).
and. that's a wrap.