our second week in colorado springs kicked off with much nicer weather, so we wasted no time getting outside for a hike. we are staying very close to the red rocks canyon open space, which we have been informed is a pretty fun kid hike.
it was relatively flat for the actual hike, but peppered with giant rock formations jutting out of the ground, perfect for climbing lidkids.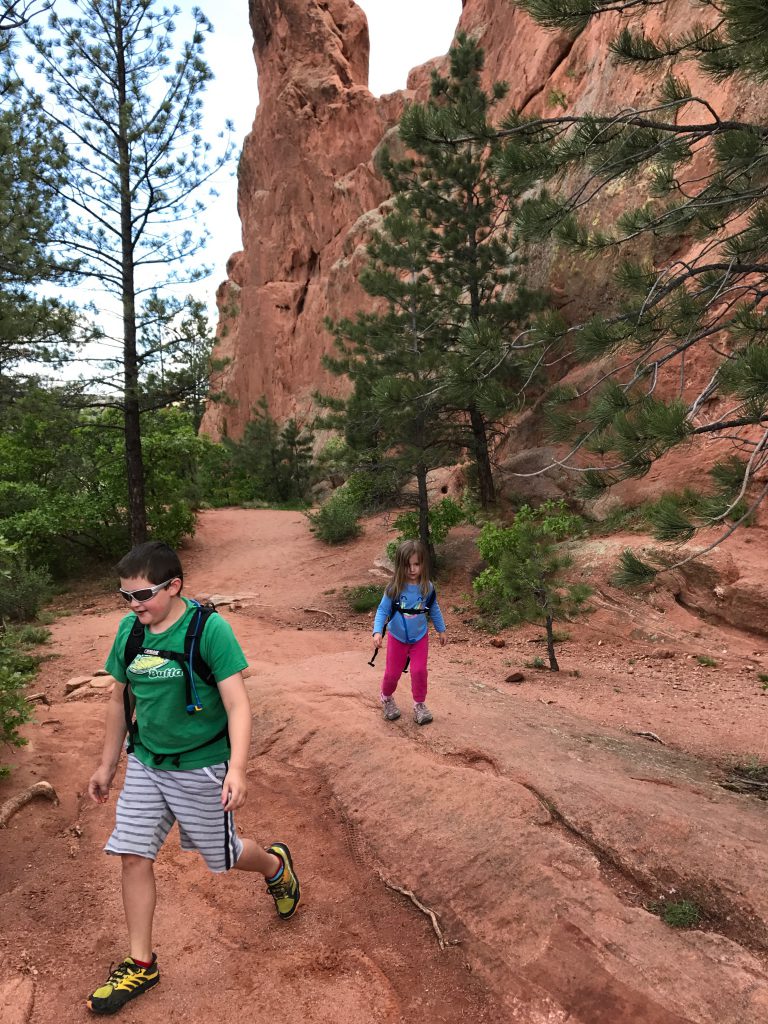 sizing up their options…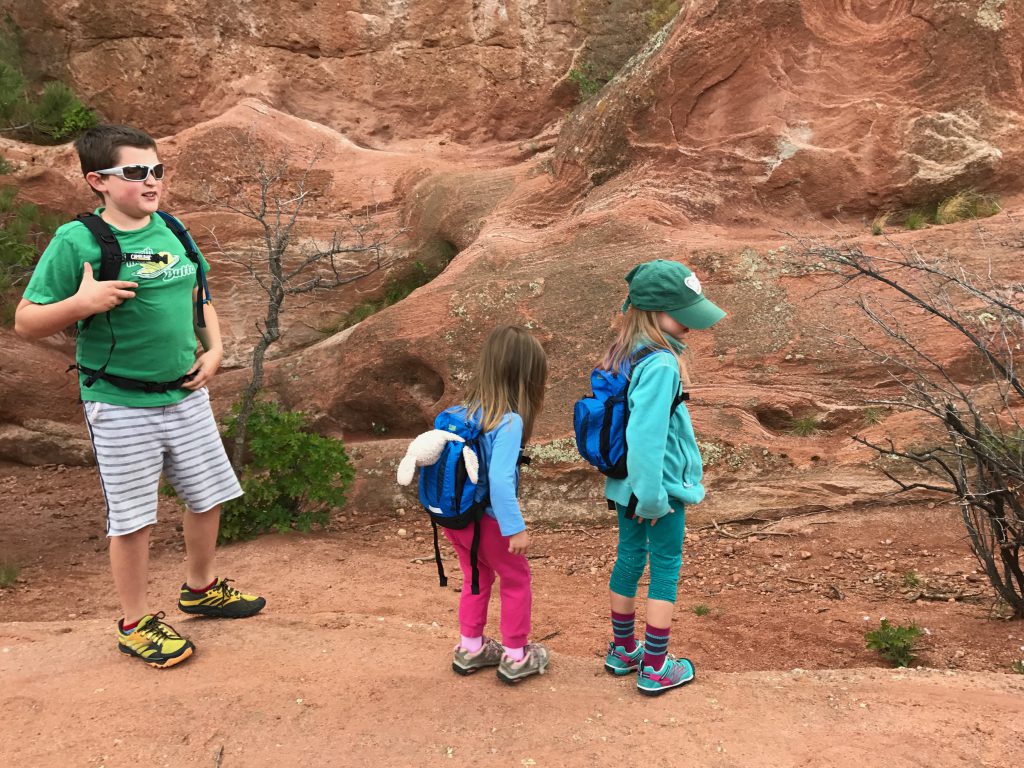 and they were off and scrambling.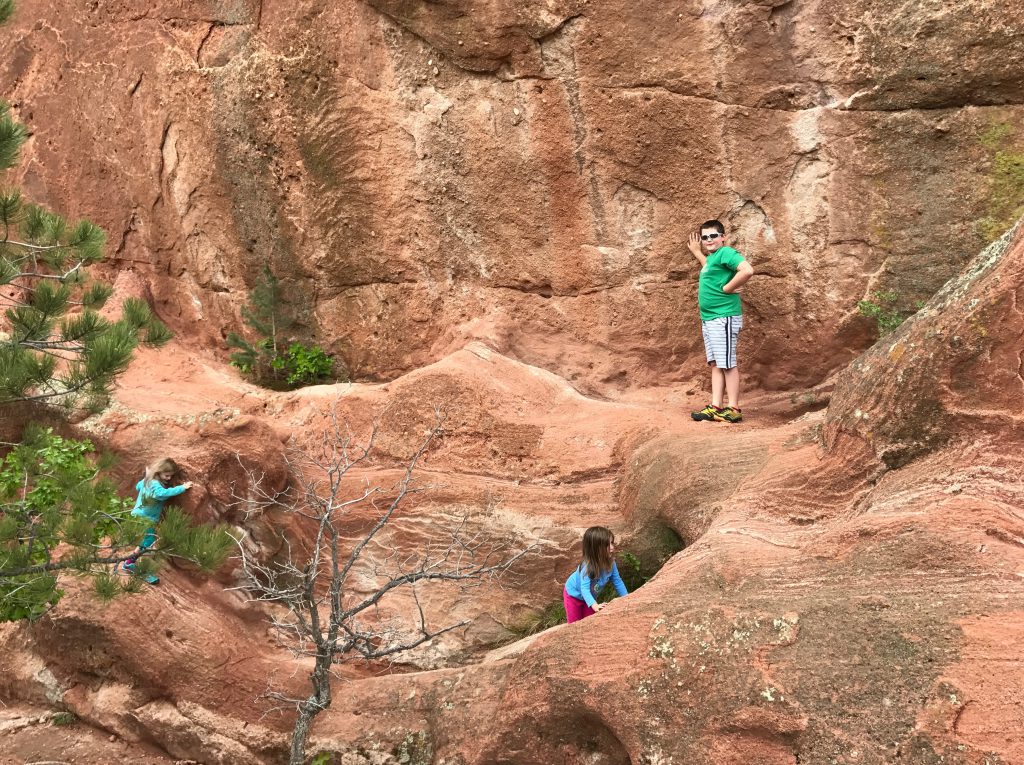 anna is on a neverending quest to get as high as she possibly can. hazel just gets really frustrated that she is relegated to toddler sized rocks.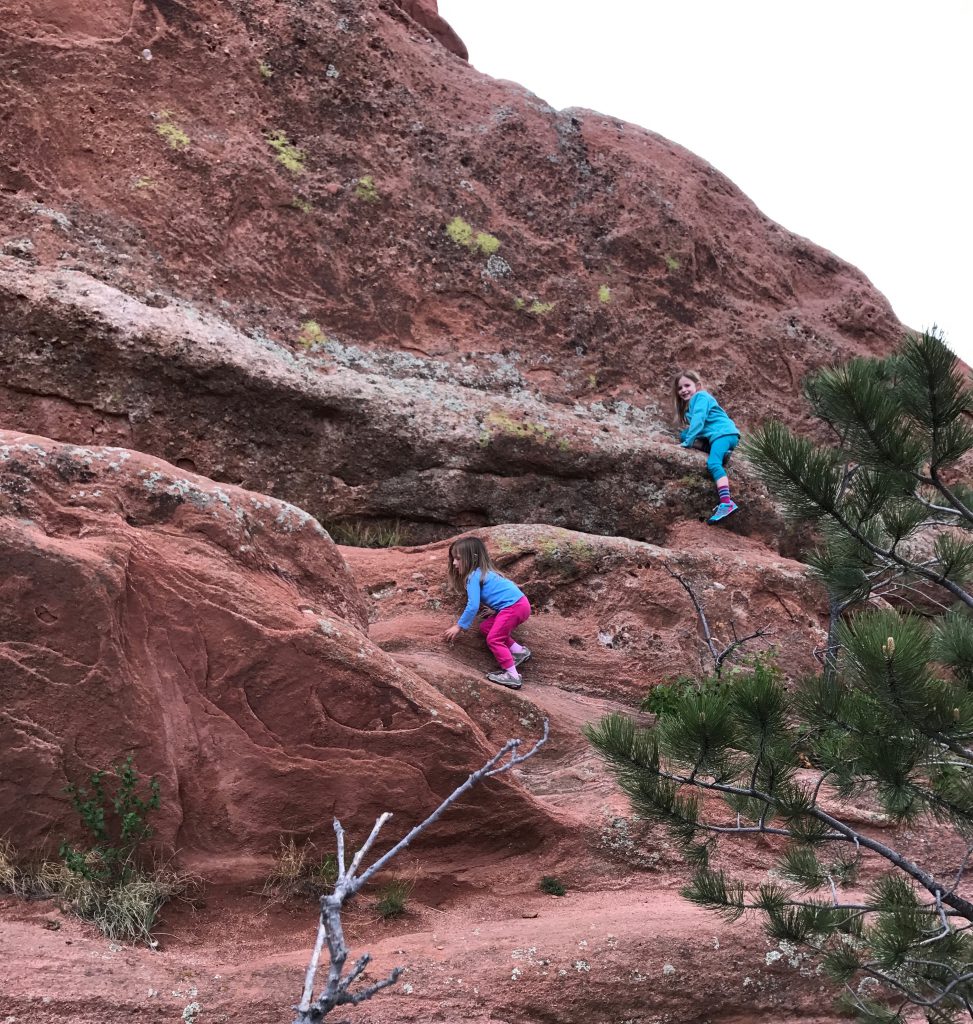 this was their favorite. a steep walk up, with a pile of rocks forming a cave at the top.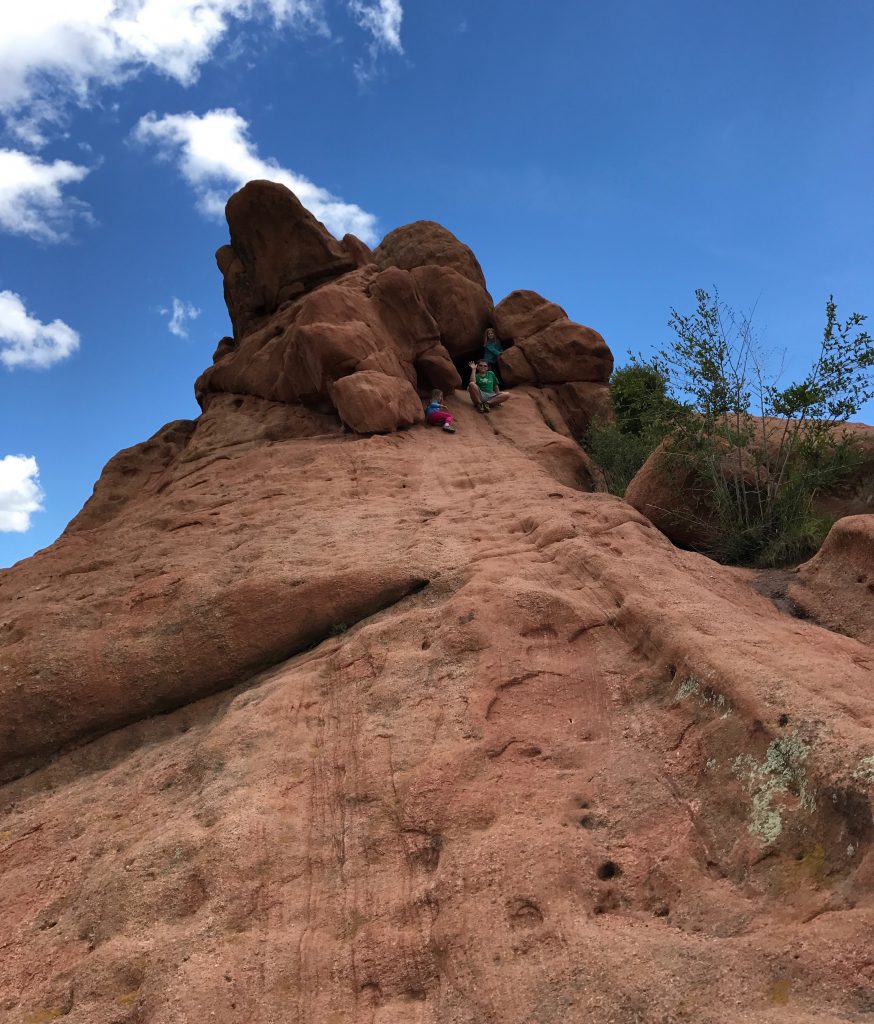 anna managed to find a hole in the cave to squeeze herself out onto the top. hazel began her scoot descent.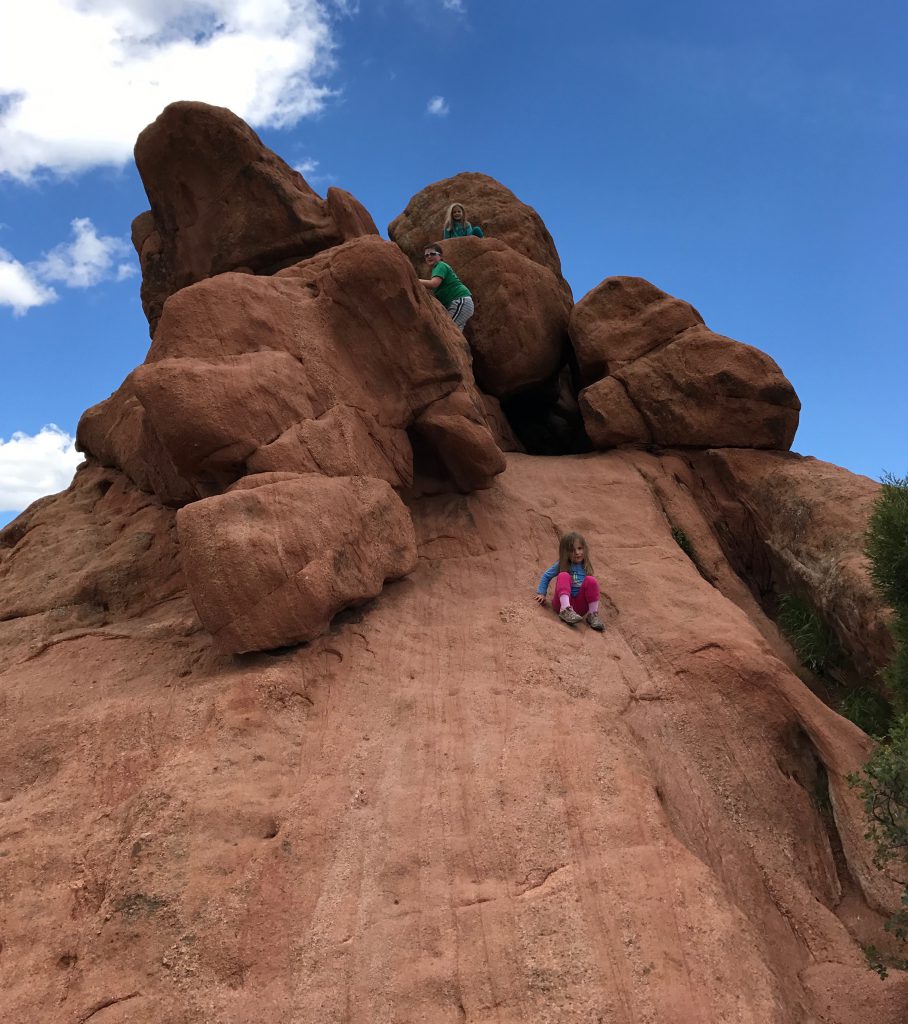 one more pic, with the background in view.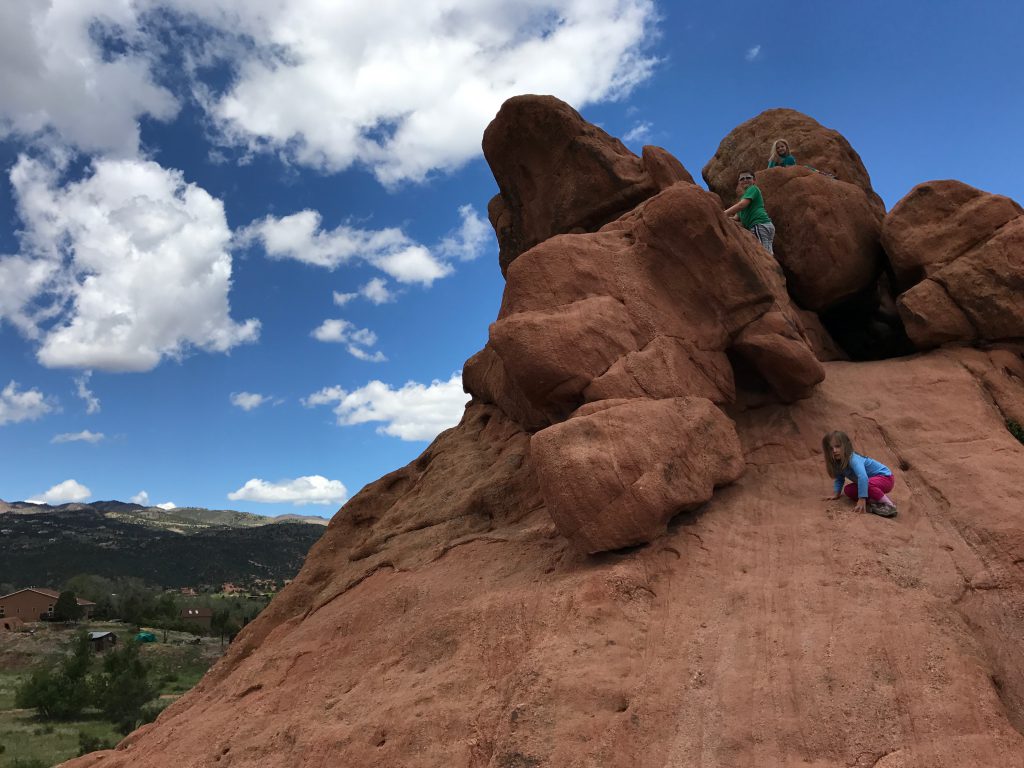 moving along to the next rock pile.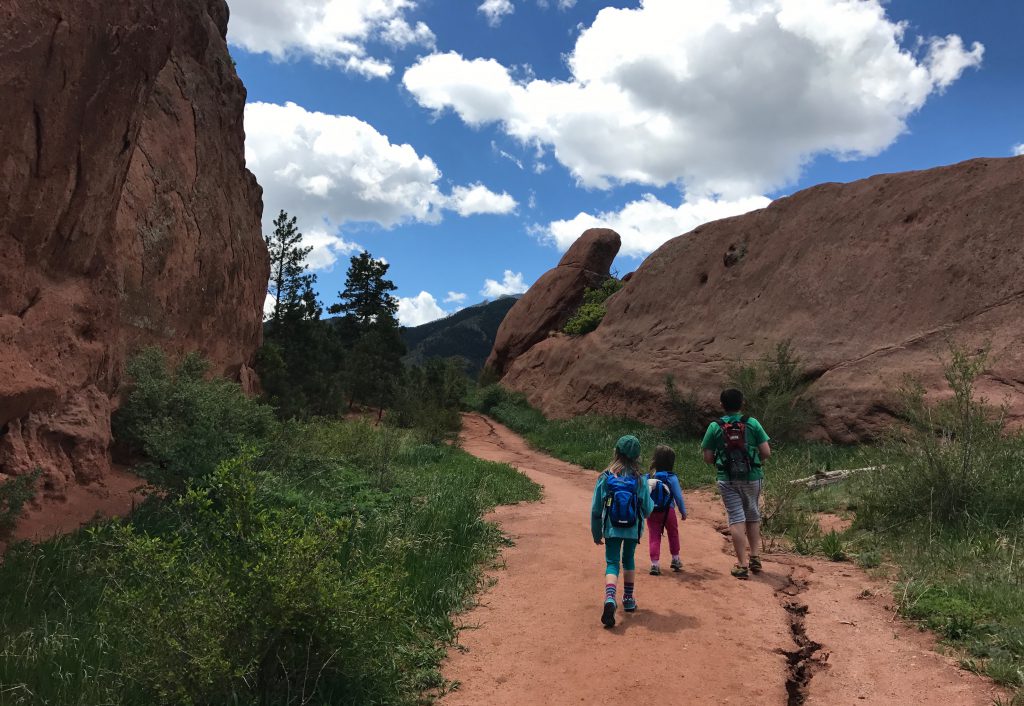 pround "summit" climber.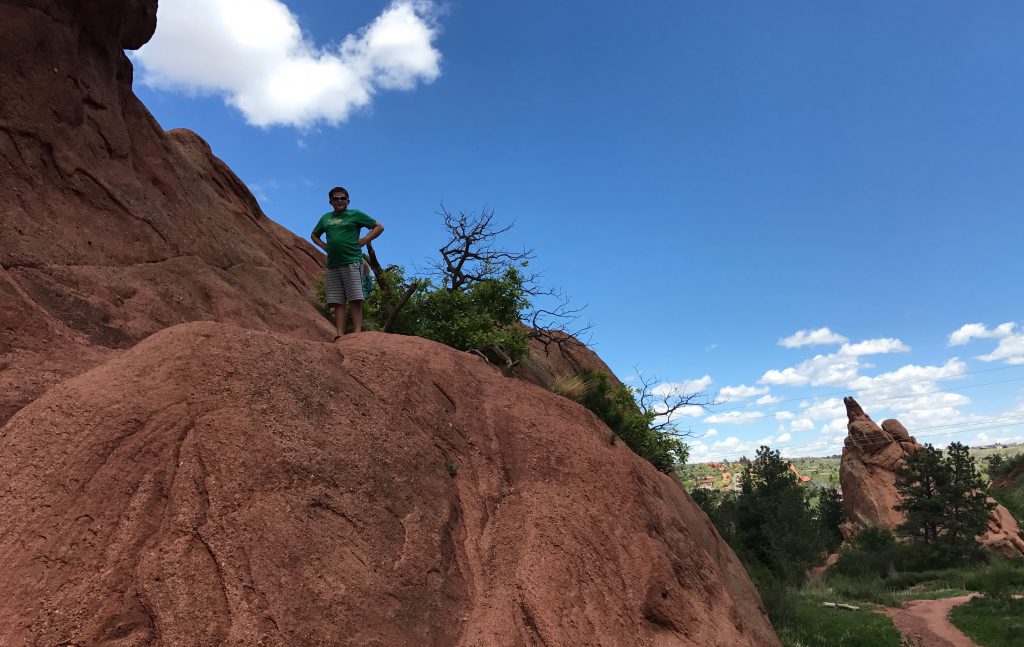 part of our hike squeezed between these two big rocks.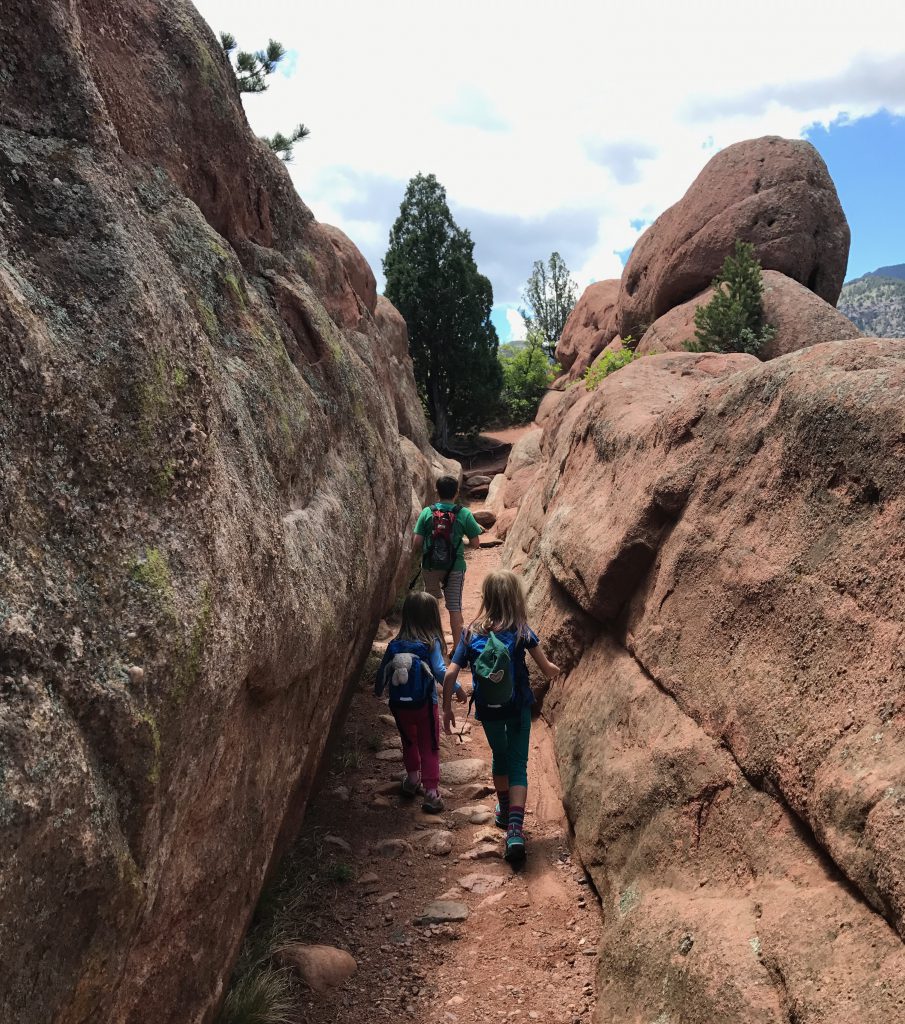 my little mountain goat.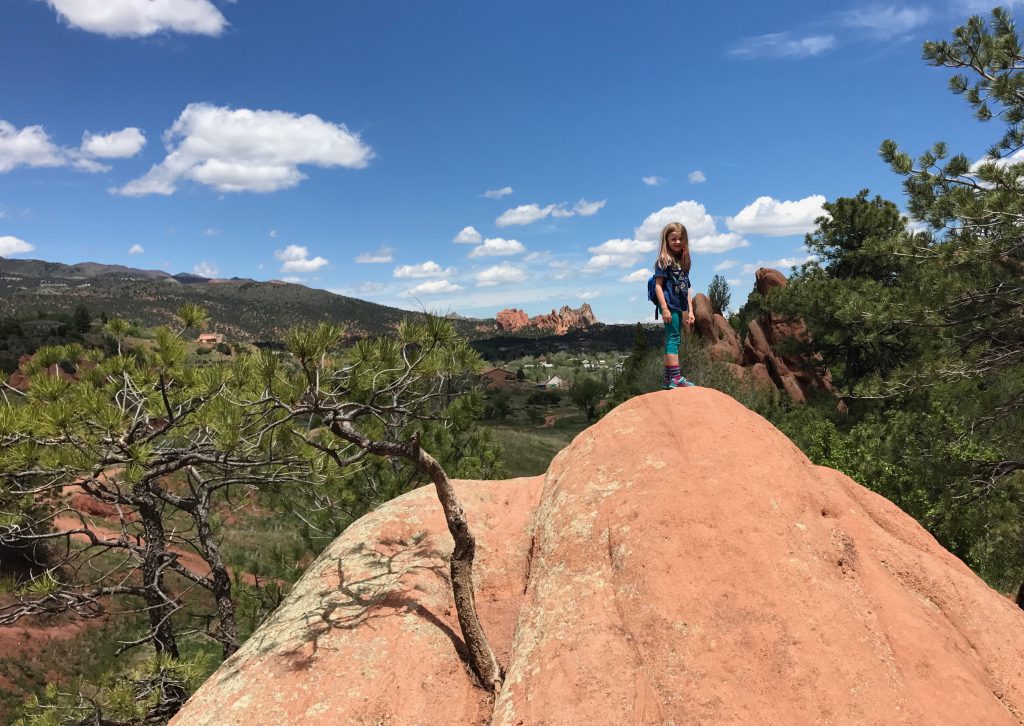 the lidkids enjoy exploring dark crevices also.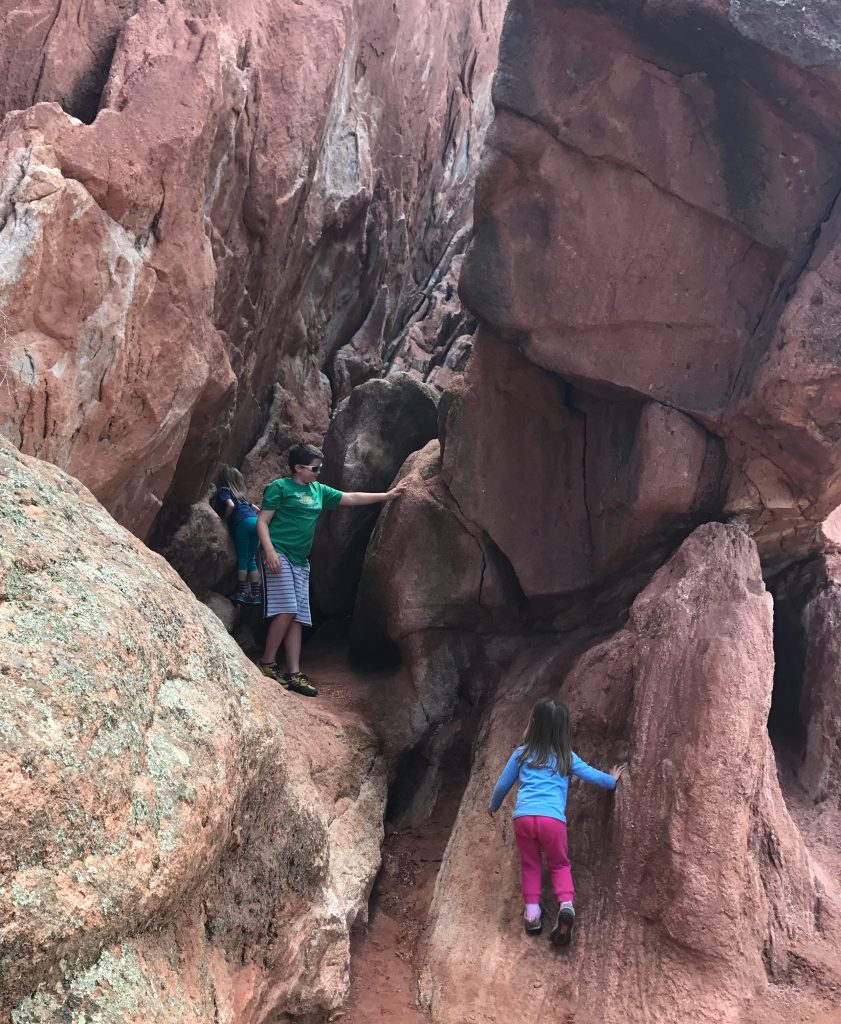 anna found herself in trouble, when she climbed up behind this rock and made the executive decision to come down in the front. an emergency evacuation from mom was necessary.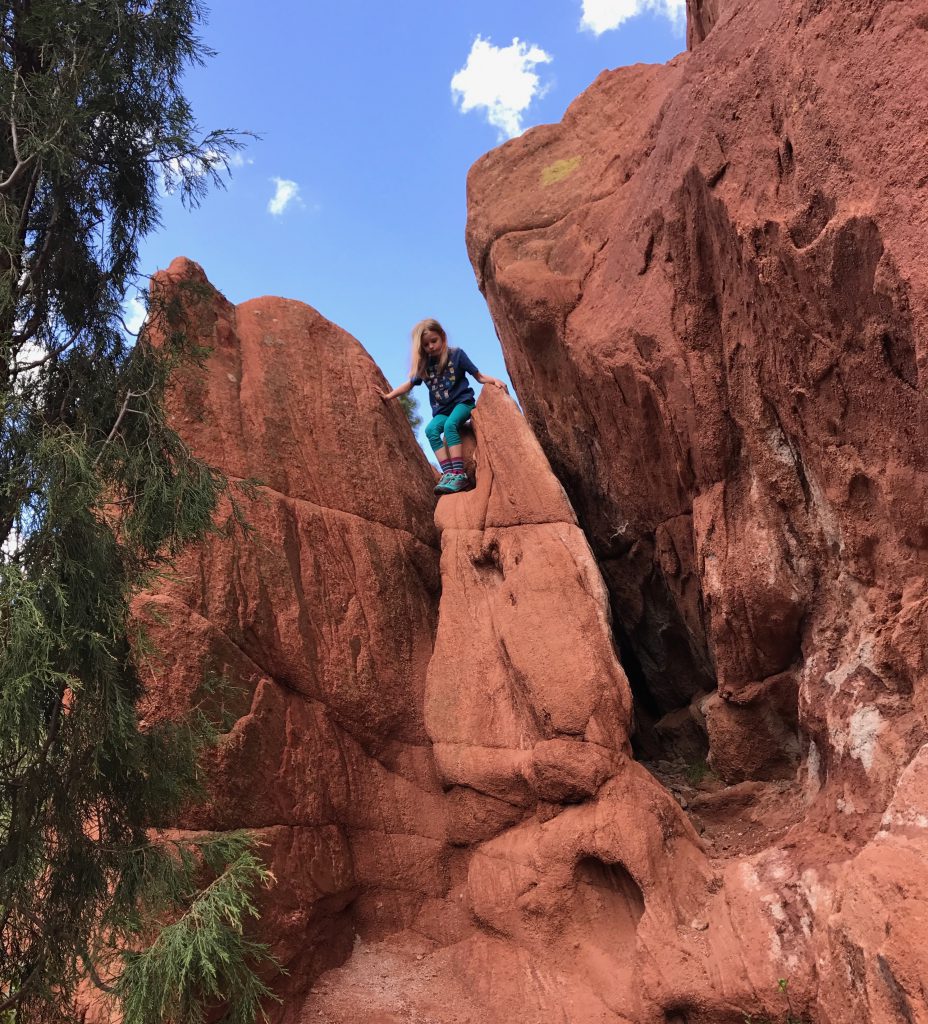 ps. the view.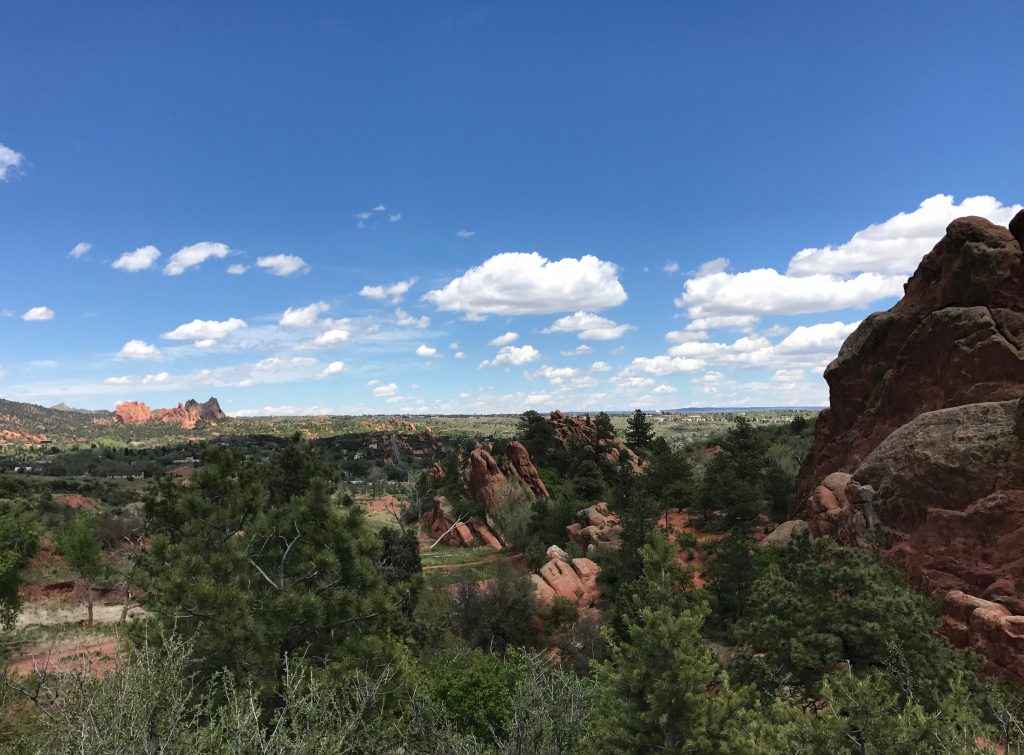 more scrambles and exploring.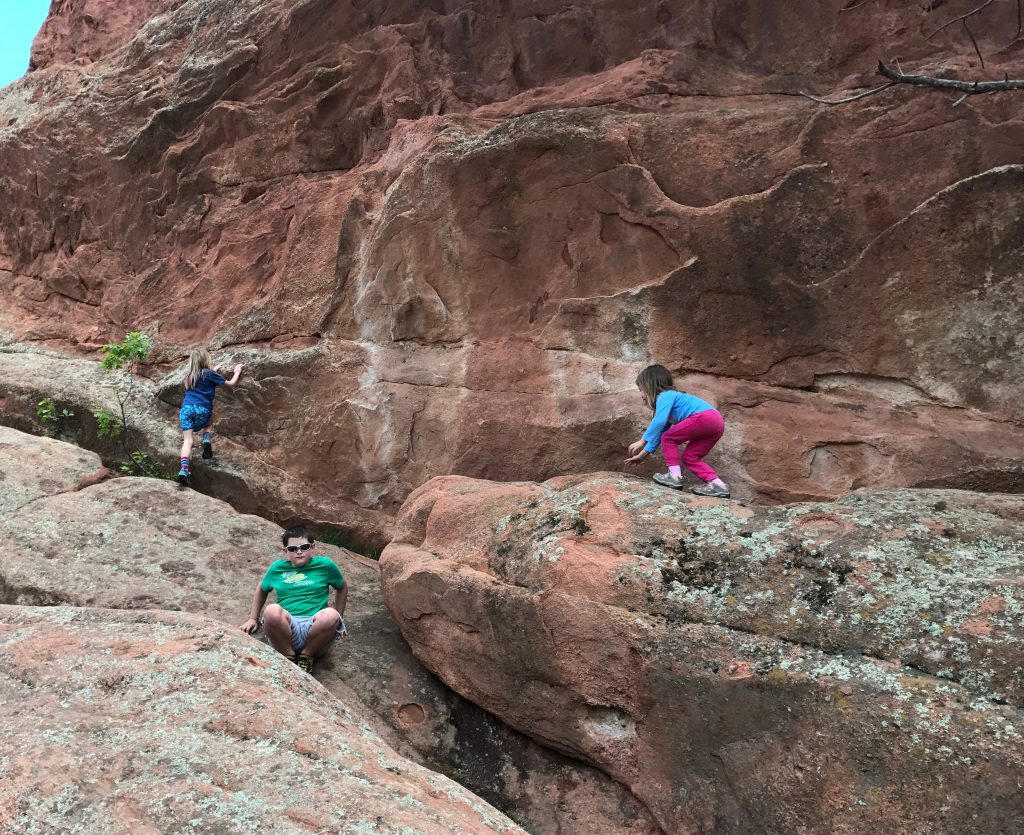 in this pic, you need to look carefully at anna, who quickly made her way up to the highest point that i felt comfortable with. i guess it doesn't look that high in the picture, but she was a long way up there.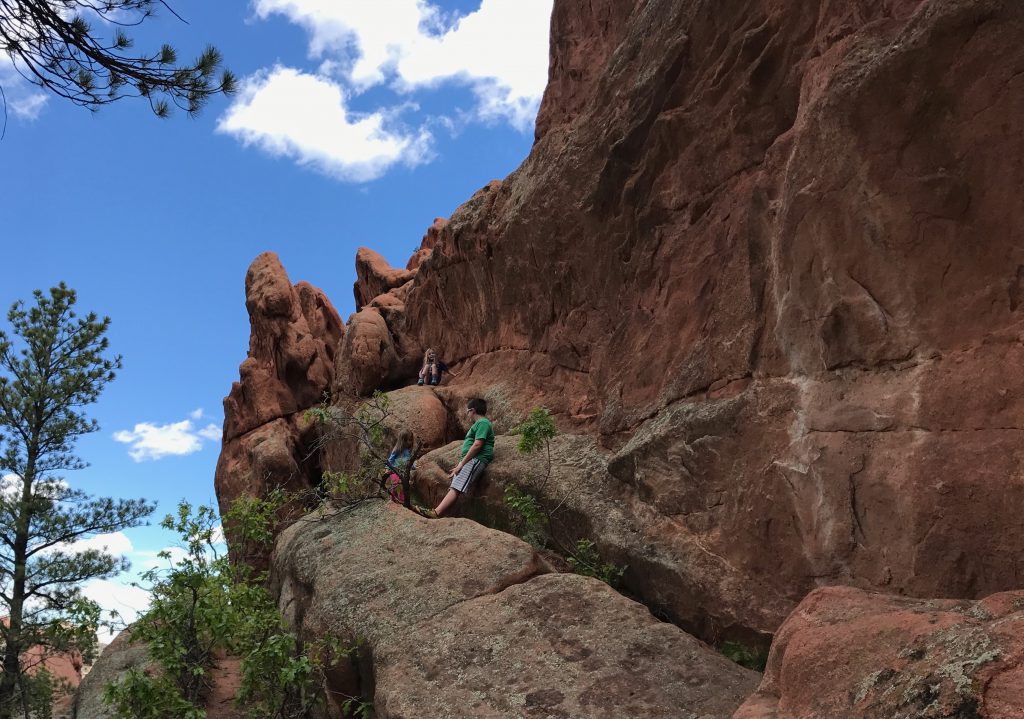 hide and seek.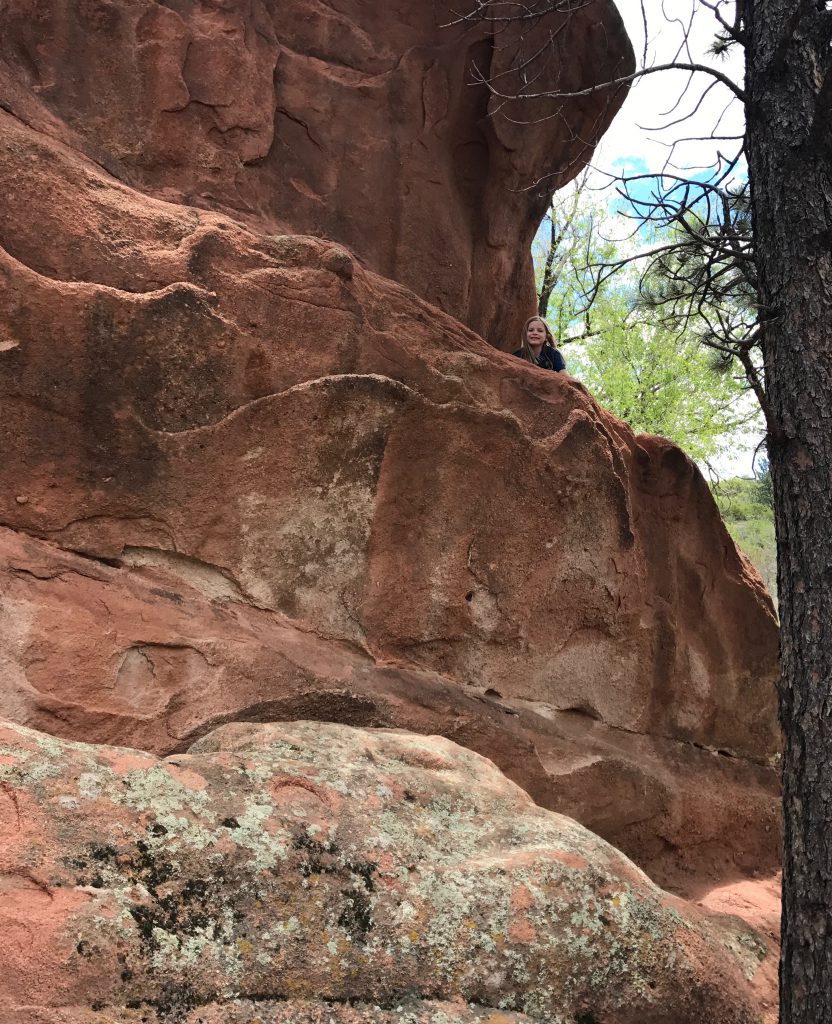 we actually met up with an old nc friend while we were on the trail. planned. he walked the last half of the hike with us, taking the easy way back.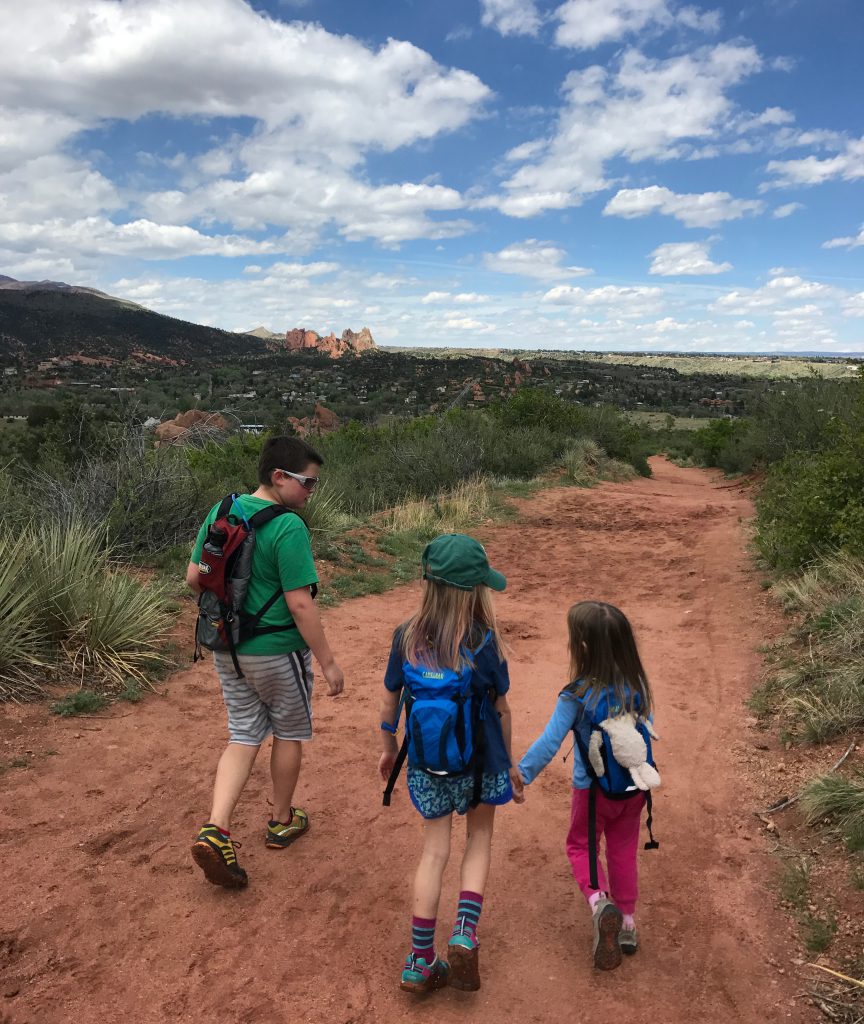 we chilled a bit at the camper until derek got of work and then we headed into "downtown" manitou springs (about 300 yards from our campsite). we had it on good authority that the retro penny arcade was the coolest spot in town and a can't miss destination. our informants were correct.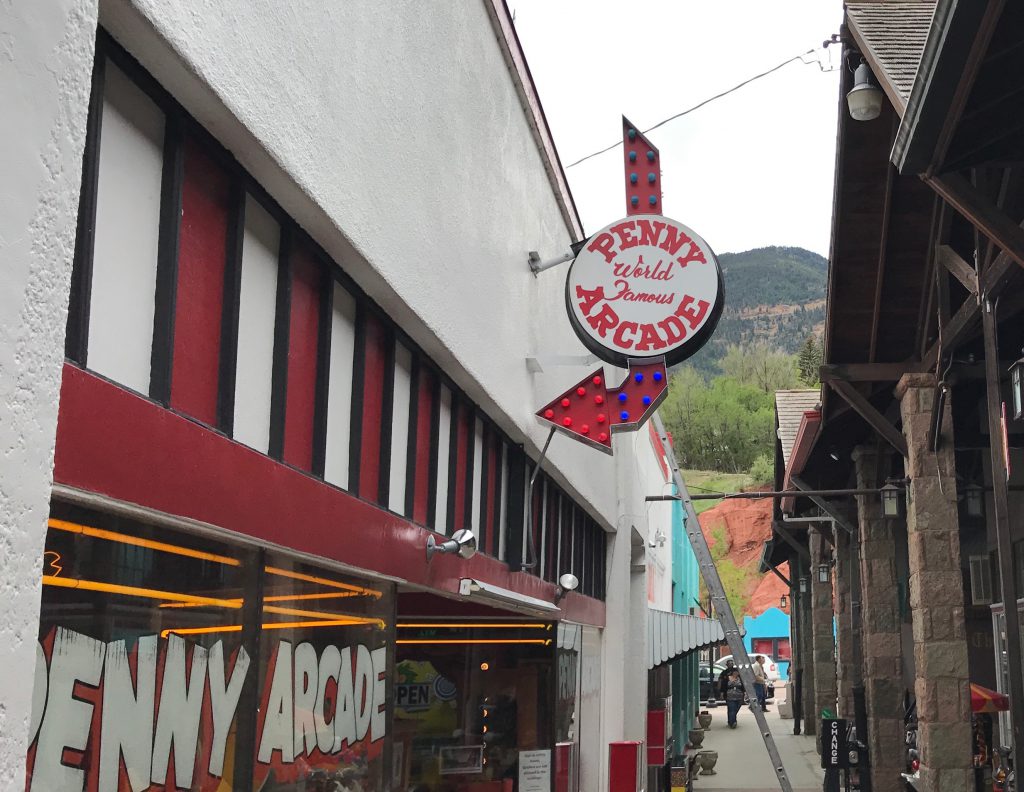 there were dozens of these little department store/chuck e. cheese type rides, calling out to hazel. first up, the merry-go-round.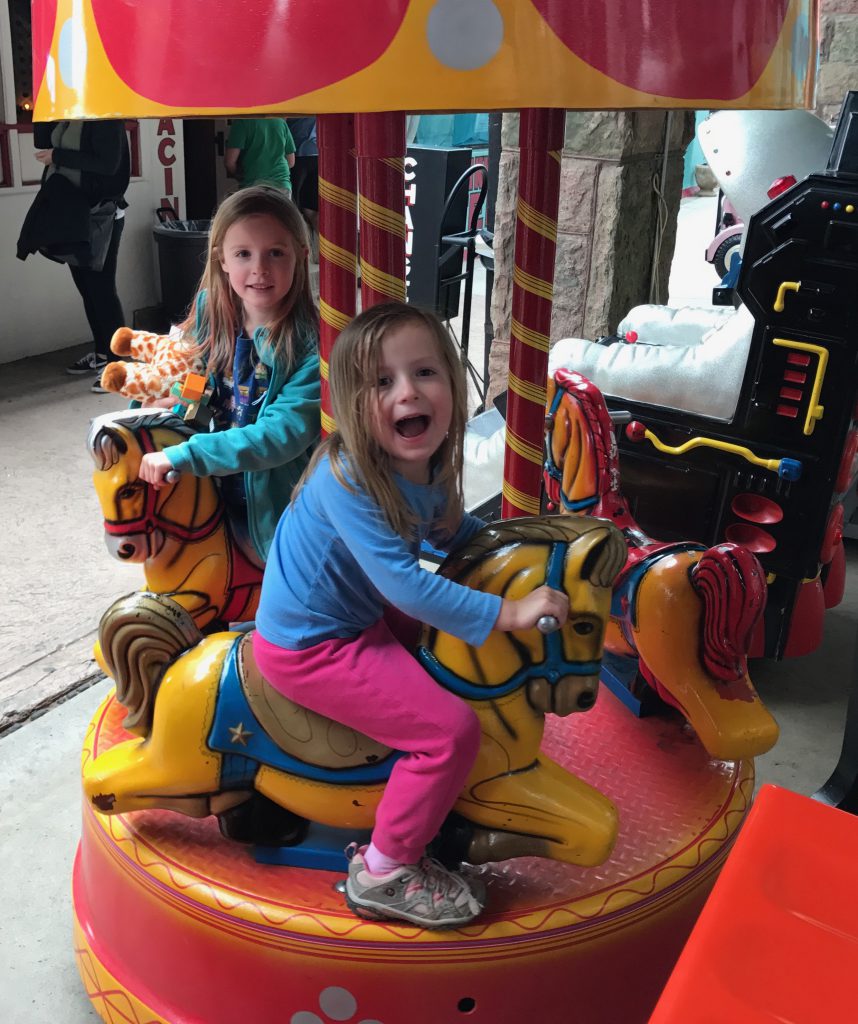 after we secured about $30 in quarters, we were off to skeeball.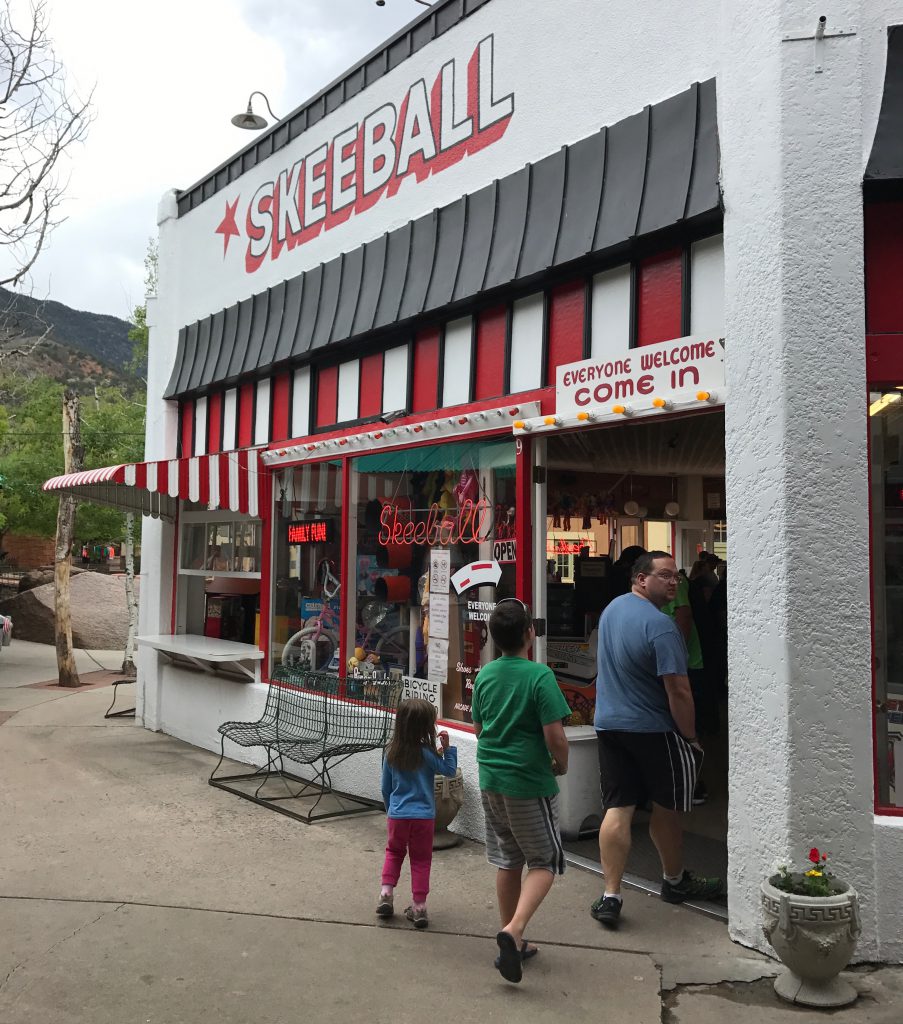 not just any skeeball. super old timey skeeball. it was so cool.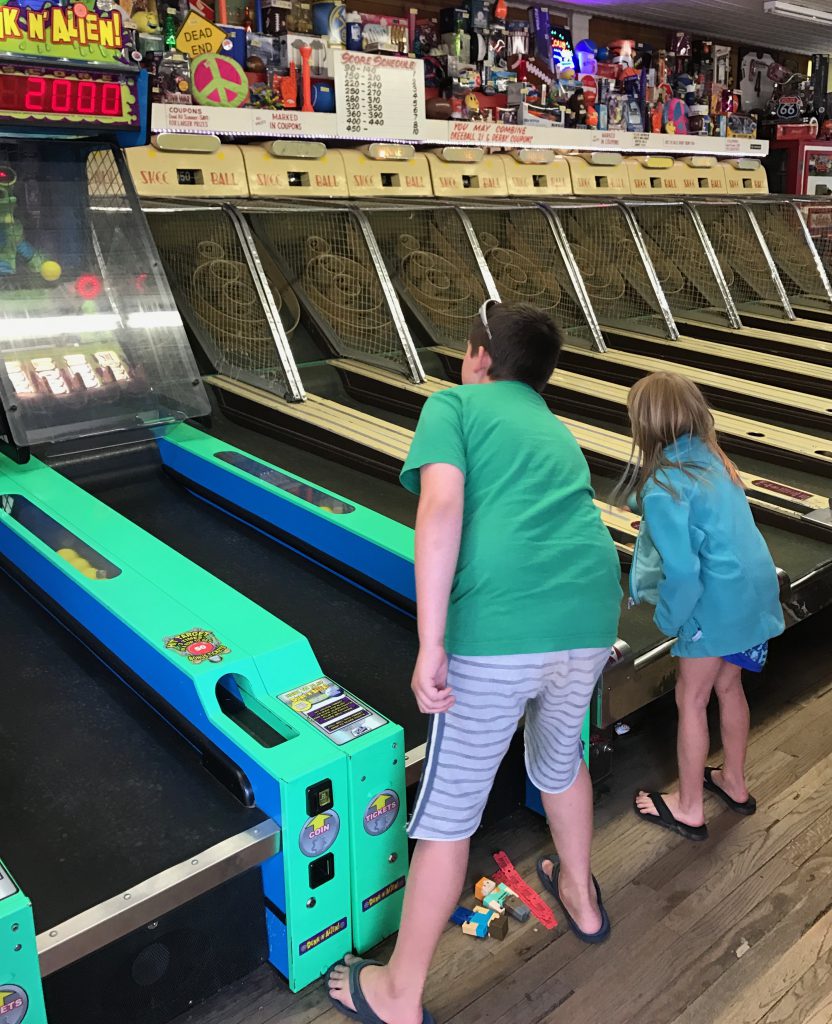 hazel struggled. rolling a ball with any sort of velocity and aim is a surprisingly hard skill for a 3 year old. one or the other, no problem. but both. not so much.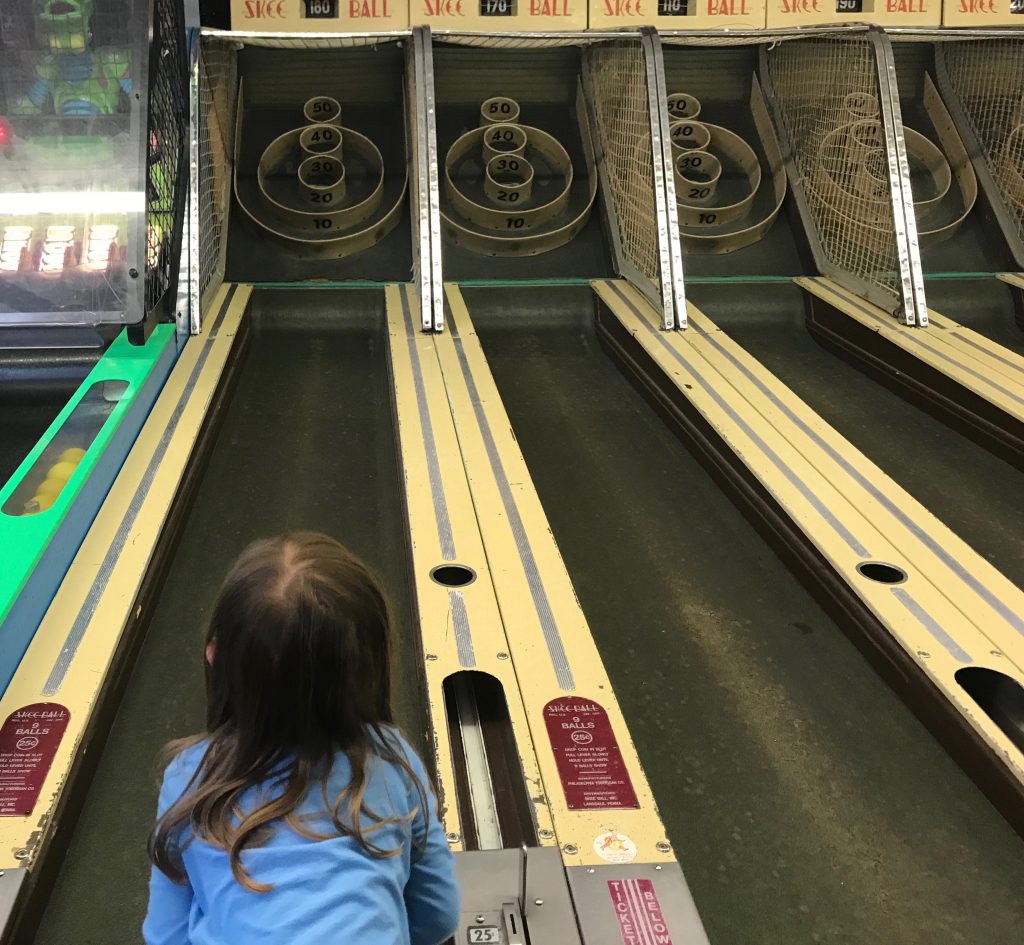 i wish i had taken more pictures. i played dig dug and asteroids. derek played ms. pacman, obviously. there was galaga, donkey kong, tetris, and frogger. and a million more 80s games.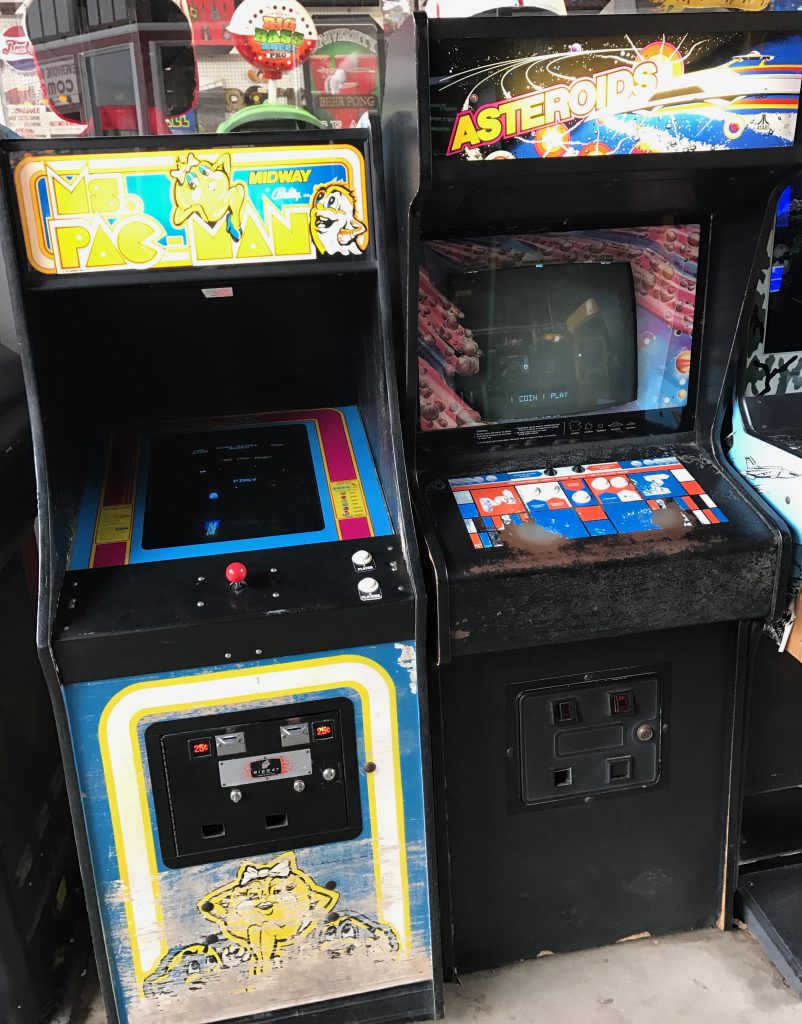 there was an entire room dedicated to pinball machines. some newer. some 80s. and some really really old ones.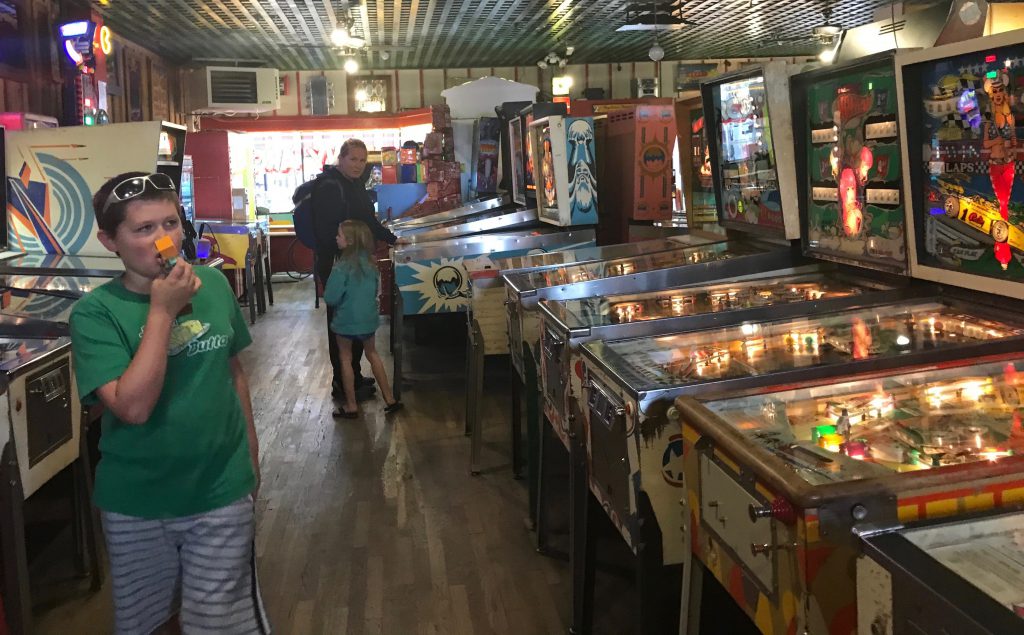 lots of shooting games and racing games. derek and isaac competed against each other, derek was the champ.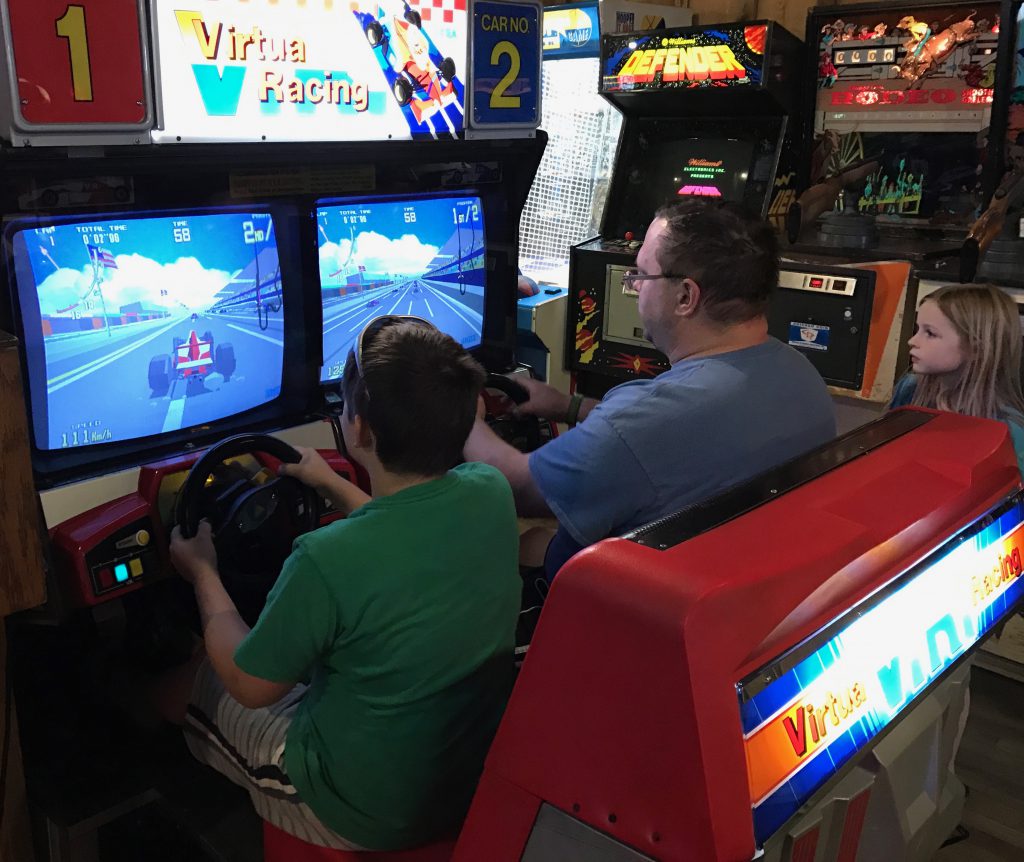 so, hazel was a little too young for all of the video game action, so while derek played more old school games with the kiddos, she and i went out to test out as many rides as we had quarters in our pockets. the rocket was a top-five fave.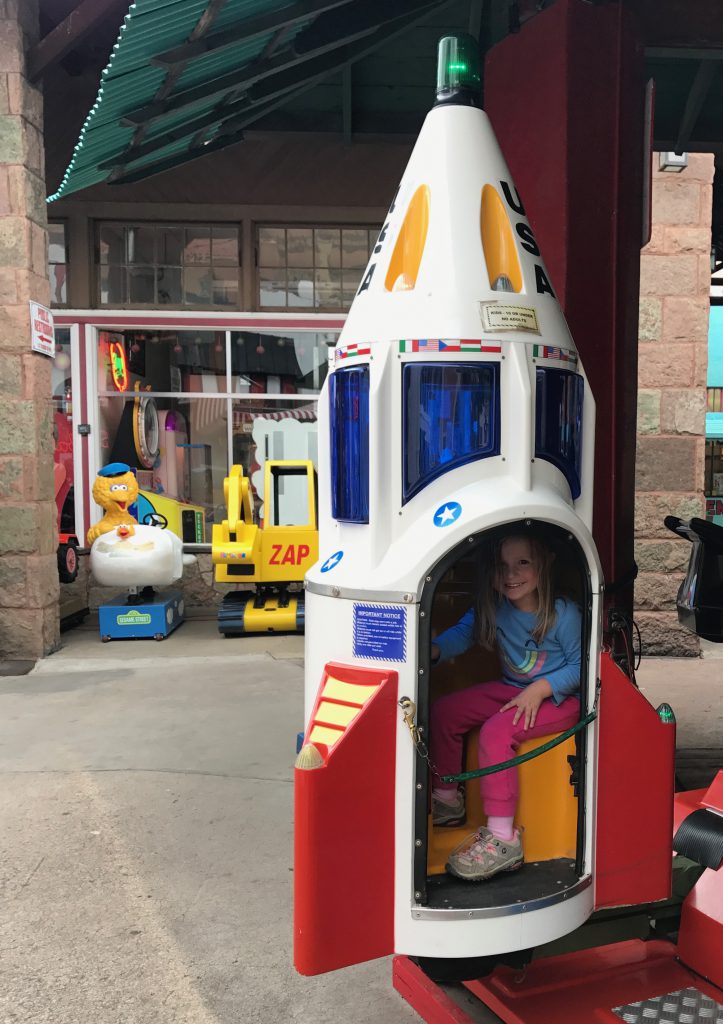 then obviously a construction vehicle.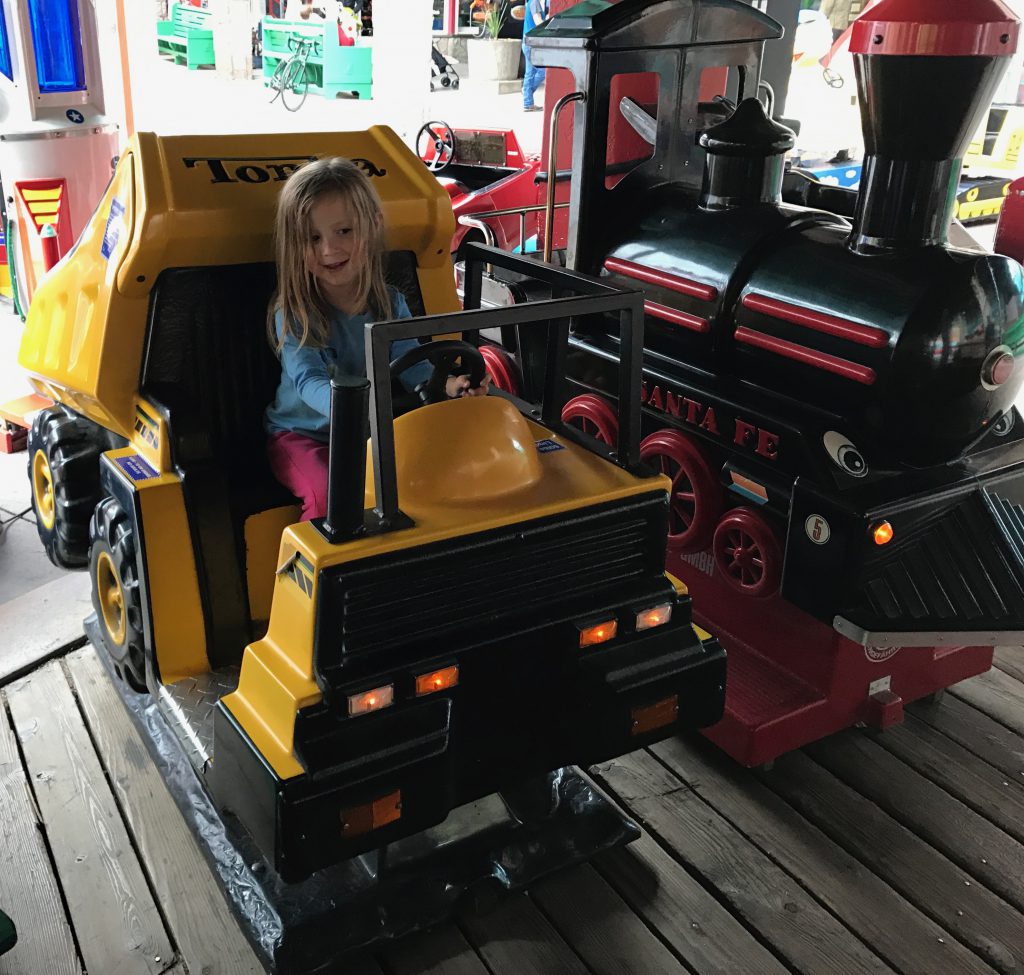 or two.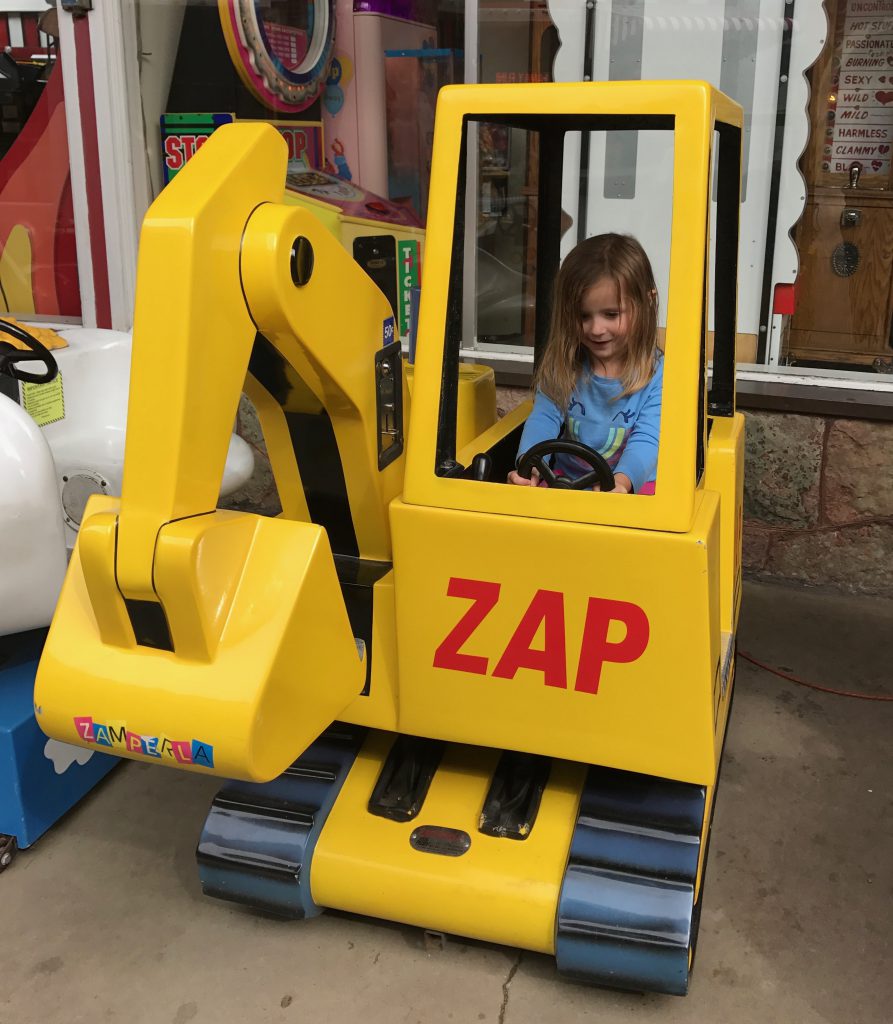 when the quarters ran out, and tickets were exchanged for cheap plastic toys, we made one last stop to get our fortune from zoltar (where isaac didn't even dare to joke about being "big").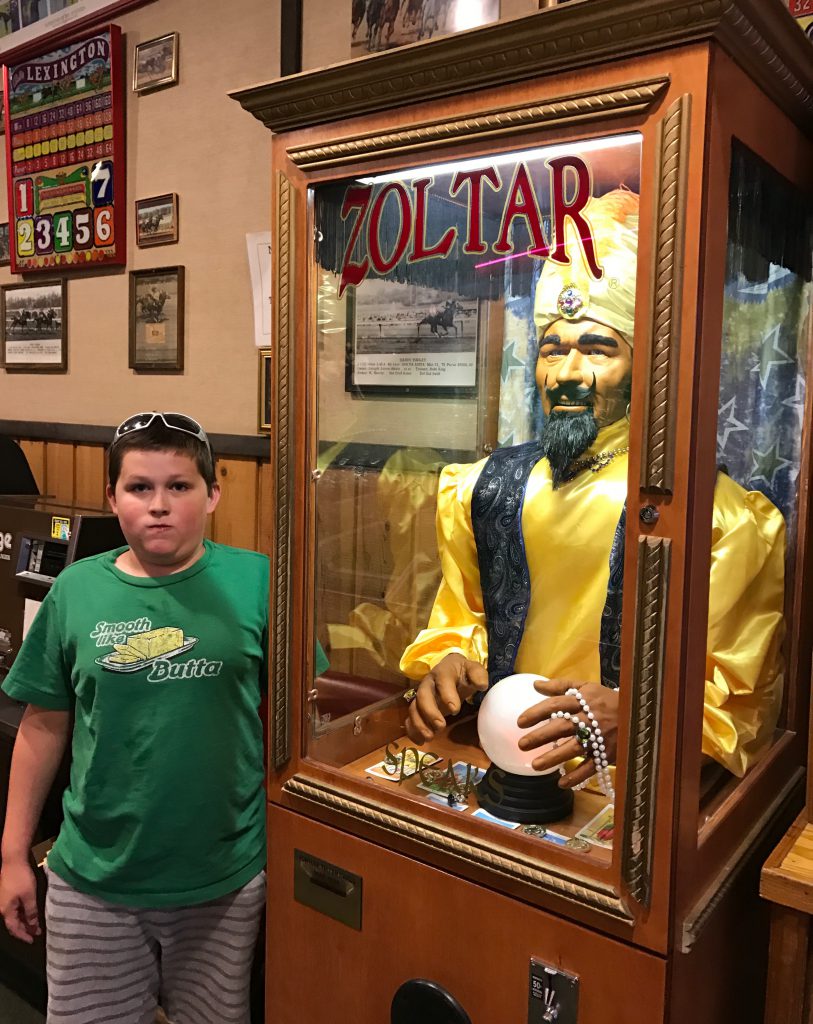 we strolled around manitou for a bit, and checked out some local shops.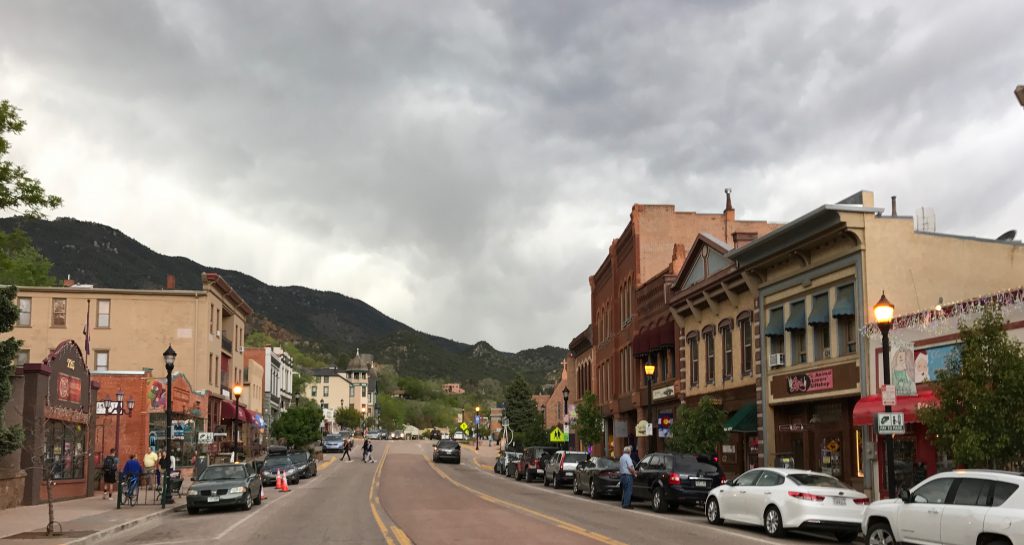 and then, we called it a day. 🙂