we have actually passed through idaho a couple of times already. once on our way from salt lake city to yellowstone. then from glacier to eastern washington. but after our quick stop in baker city, we were on our way for a week long visit to the potato state.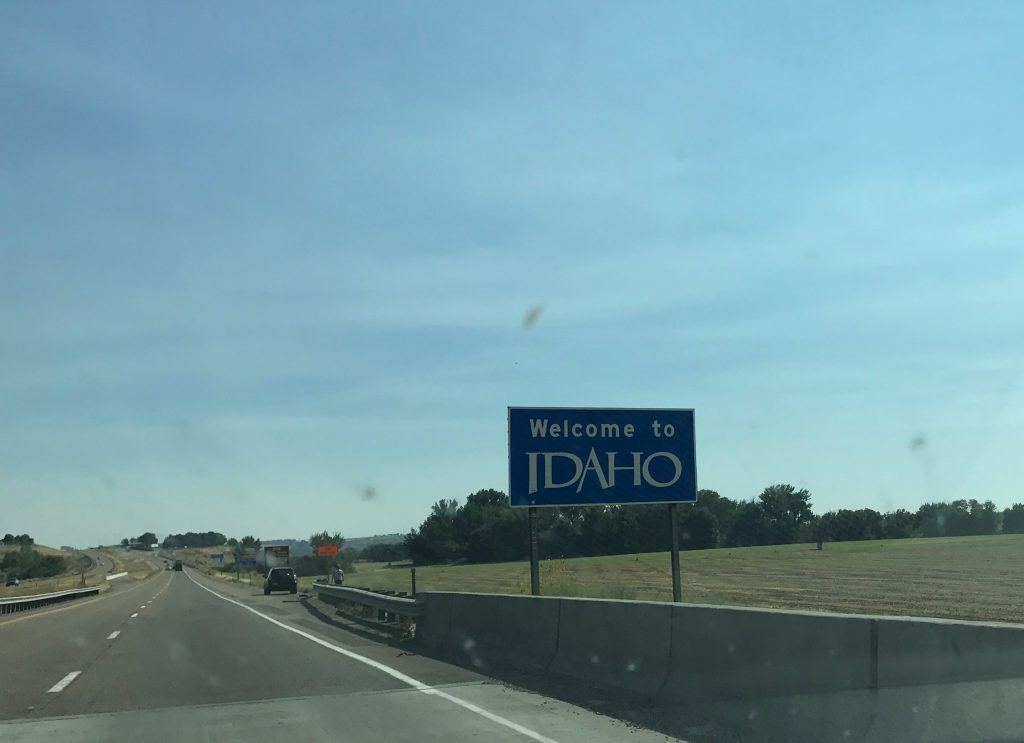 our reservations in boise didn't start until sunday, so we boondocked saturday night at a cabela's parking lot. that meant, we needed to find some ways to kill time and a place to have dinner. we accomplished the later by hitting up the boise fry company, on the recommendation of derek's sister.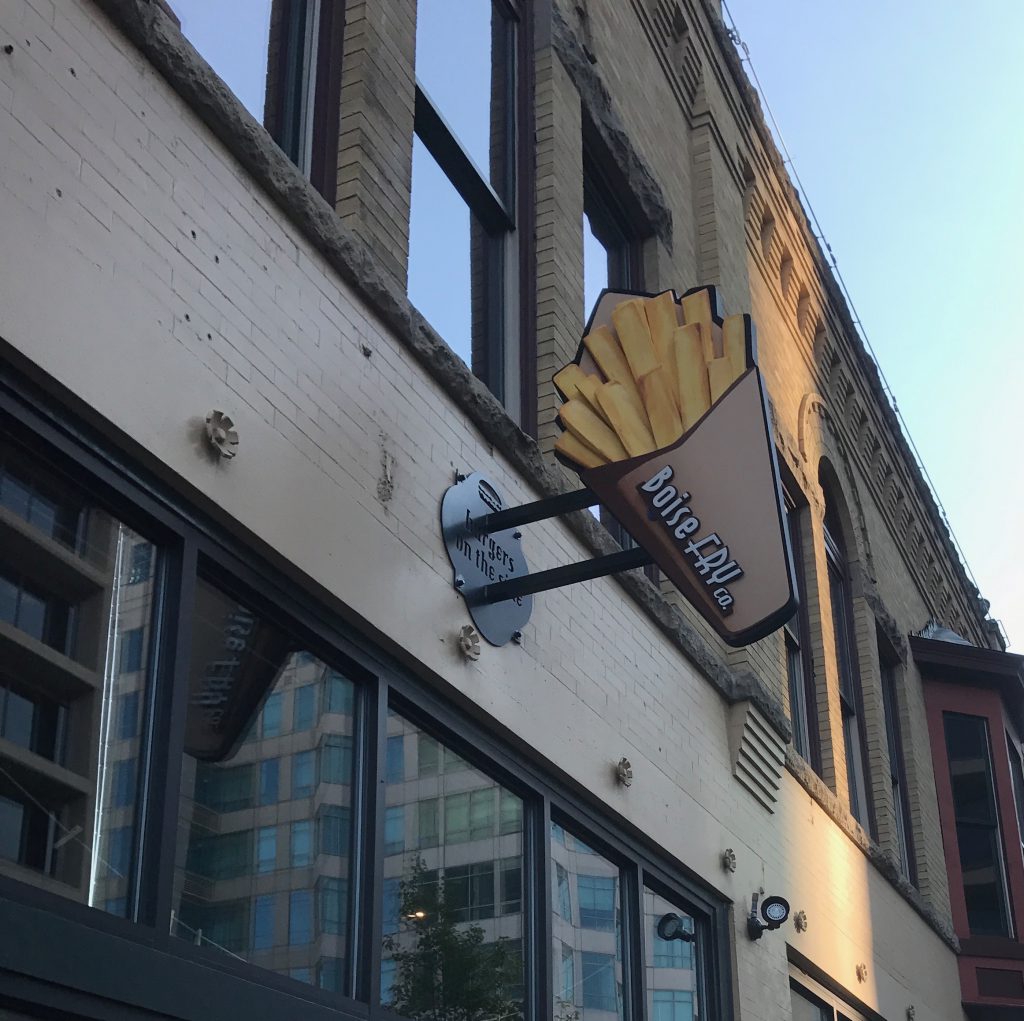 we definitely ordered waaaaay too many varieties of fries for sampling. but how could we not?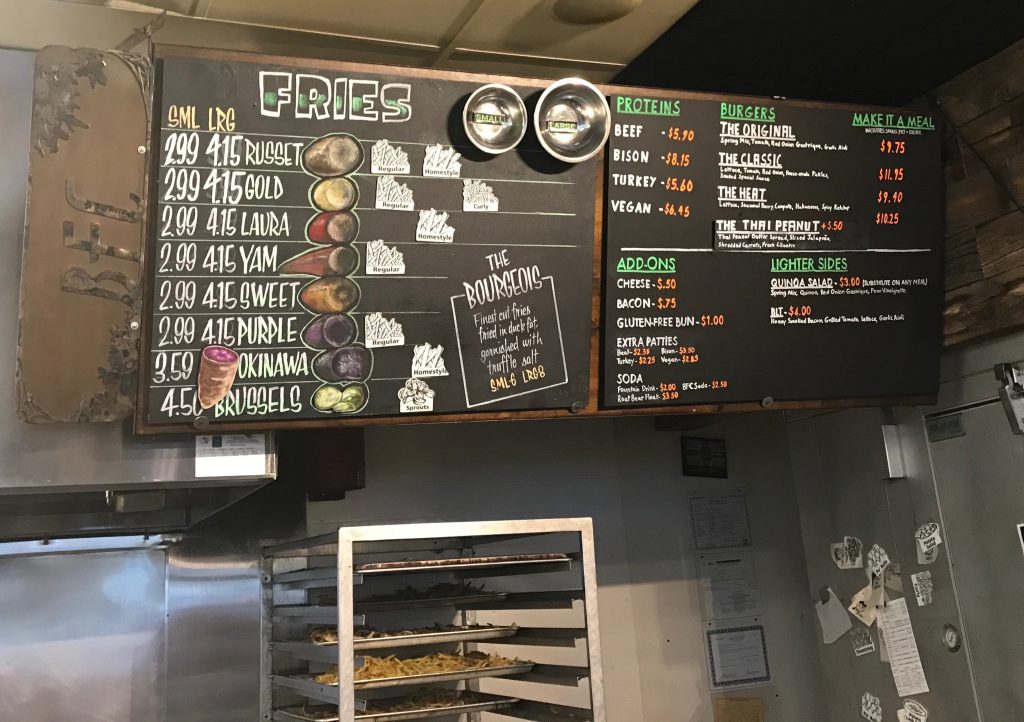 the kids taste tested most of them. the purple fries were politely turned down by ike and hazel. but, overall, this was a pretty cool spot. we were fans.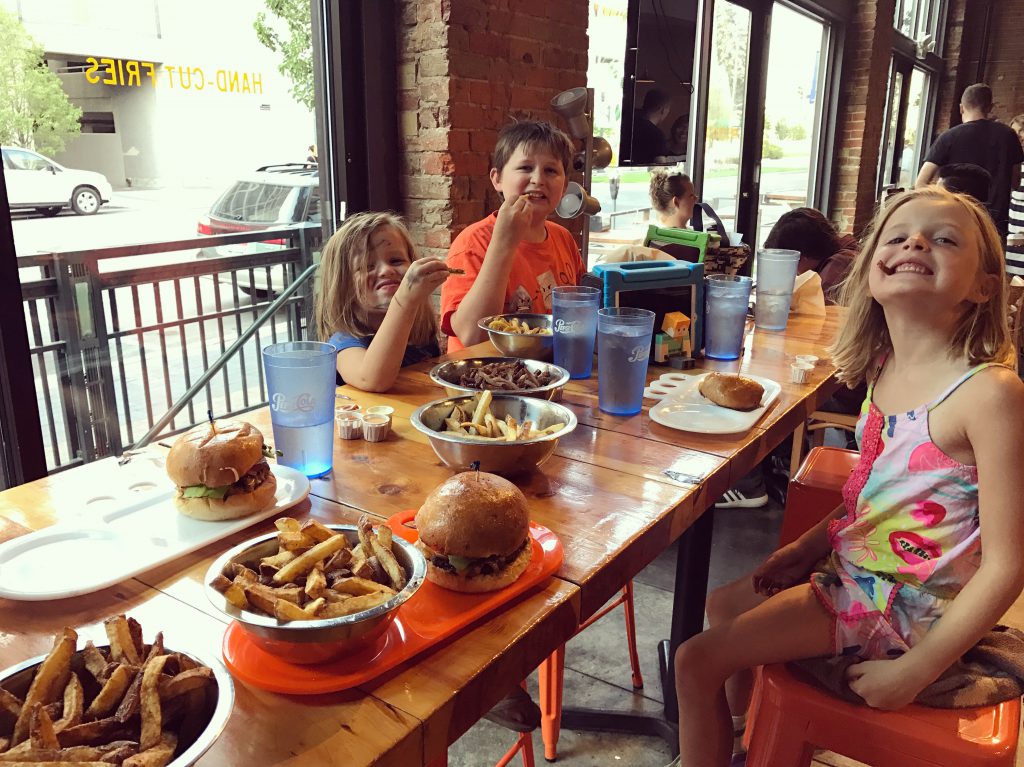 the boise fry company was a few hundred feet away from the idaho state capitol building, so we decided to knock that out while we were in the neighborhood.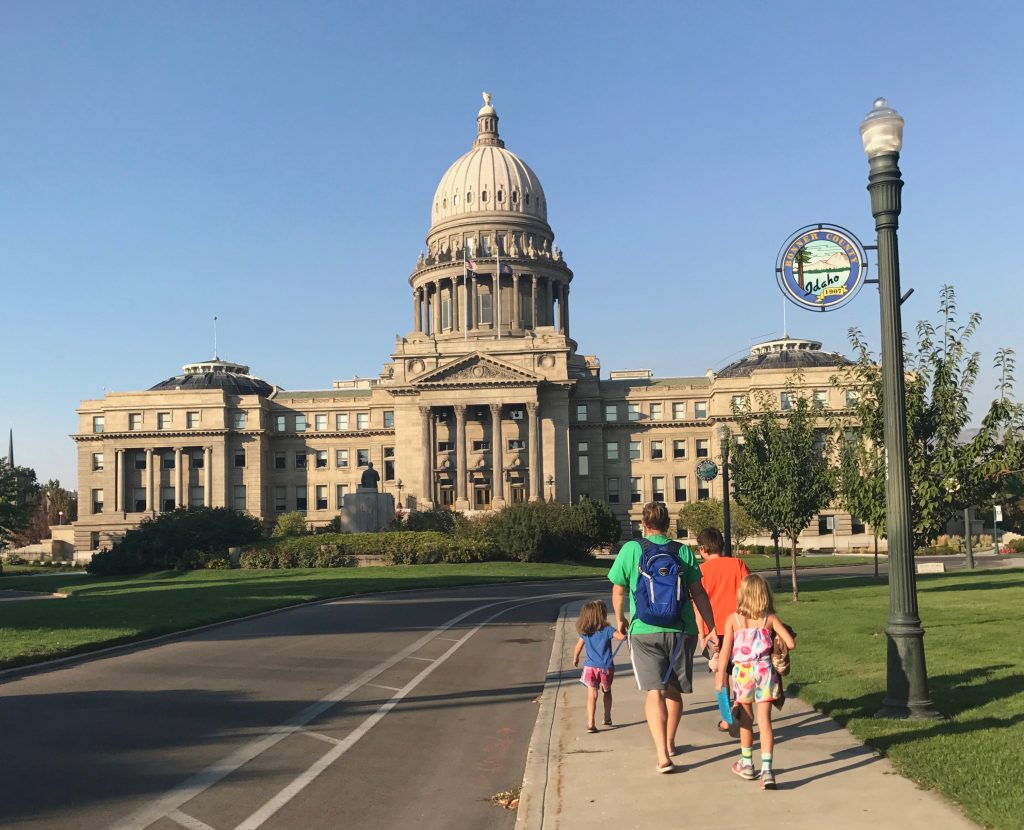 they are all starting to look the same. except this one had a bell.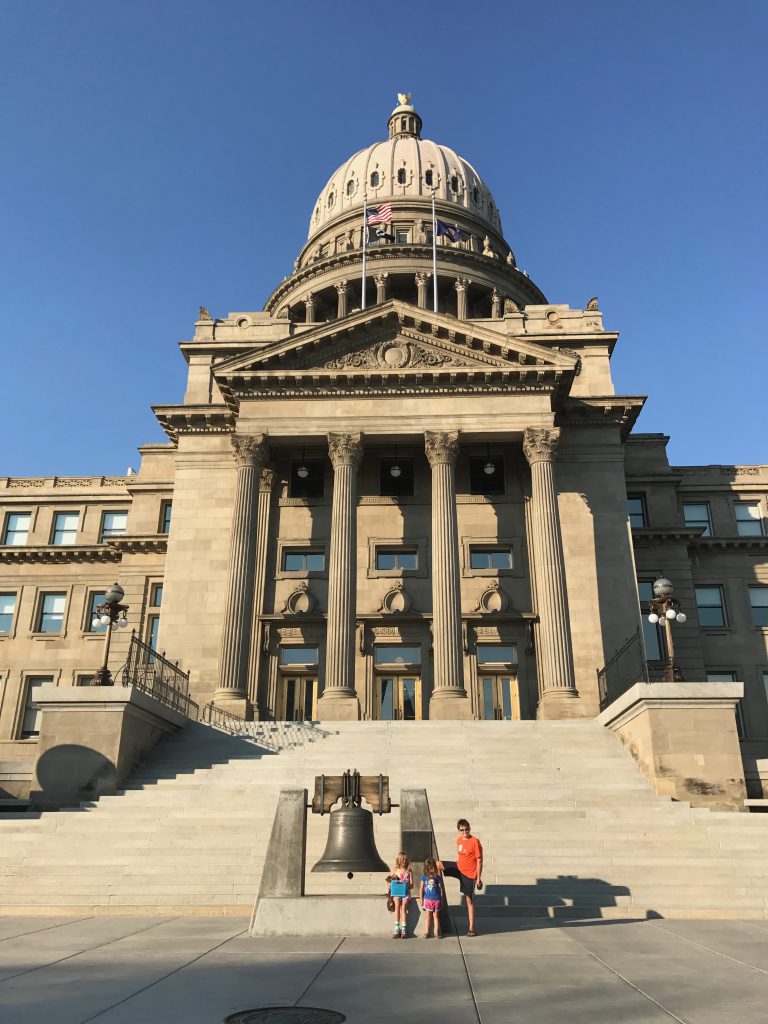 kid close up.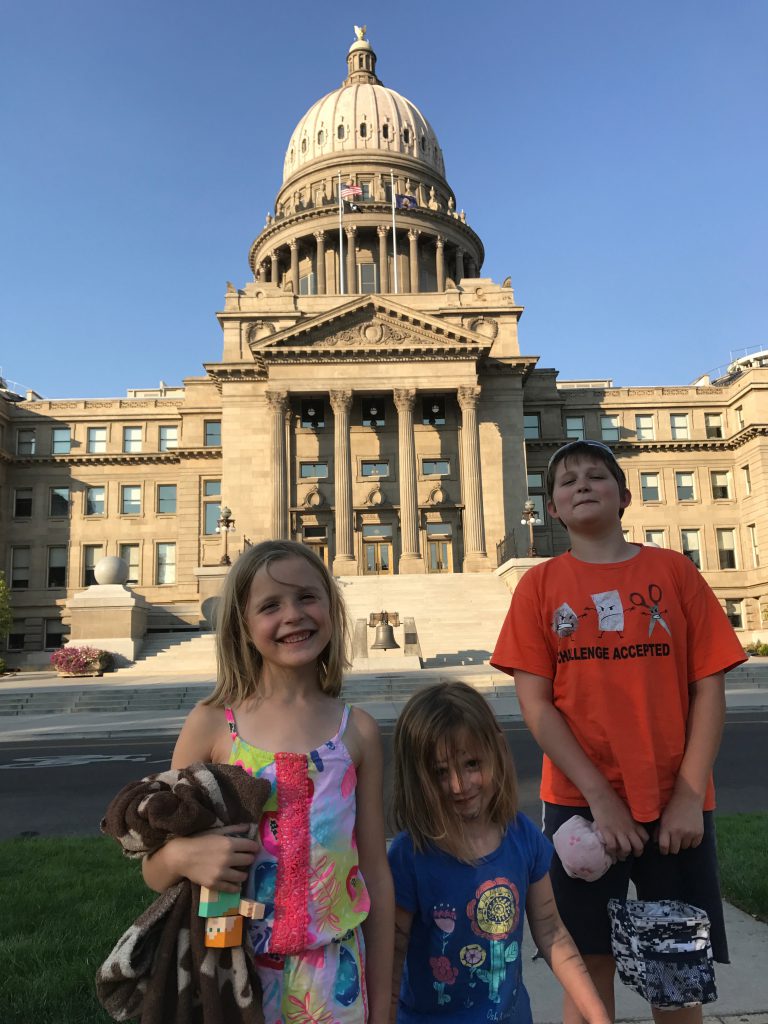 that's pretty much all of the excitement. we were parked near the mall, so we decided to walk around a bit and kill a bit more time, before heading to our camper. of course, that meant getting cookies at mrs. fields.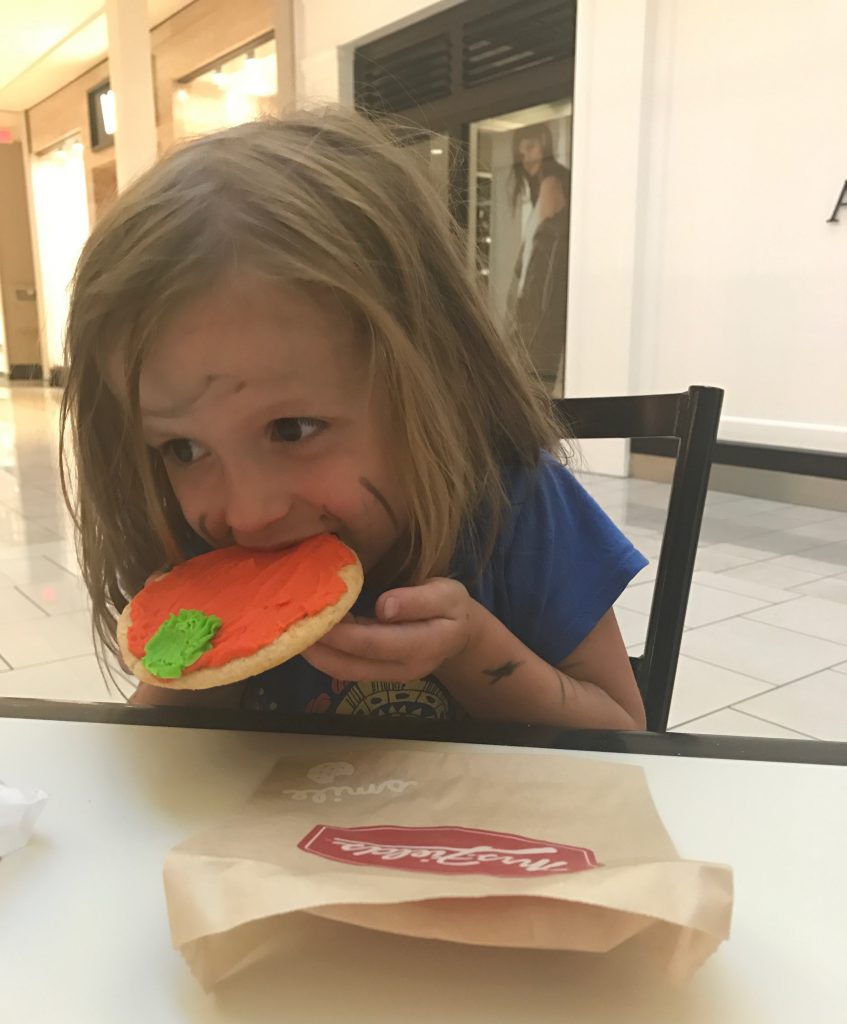 there. a nice short post about our first day in idaho. 🙂
the end.