our campsite in benson is an hour or so from four different national monuments/historic sites. since derek was off for martin luther king jr day, we decided to hit up chiricahua national monument to do a bit of hiking and exploring.
the place was pretty amazing. a hidden gem of arizona.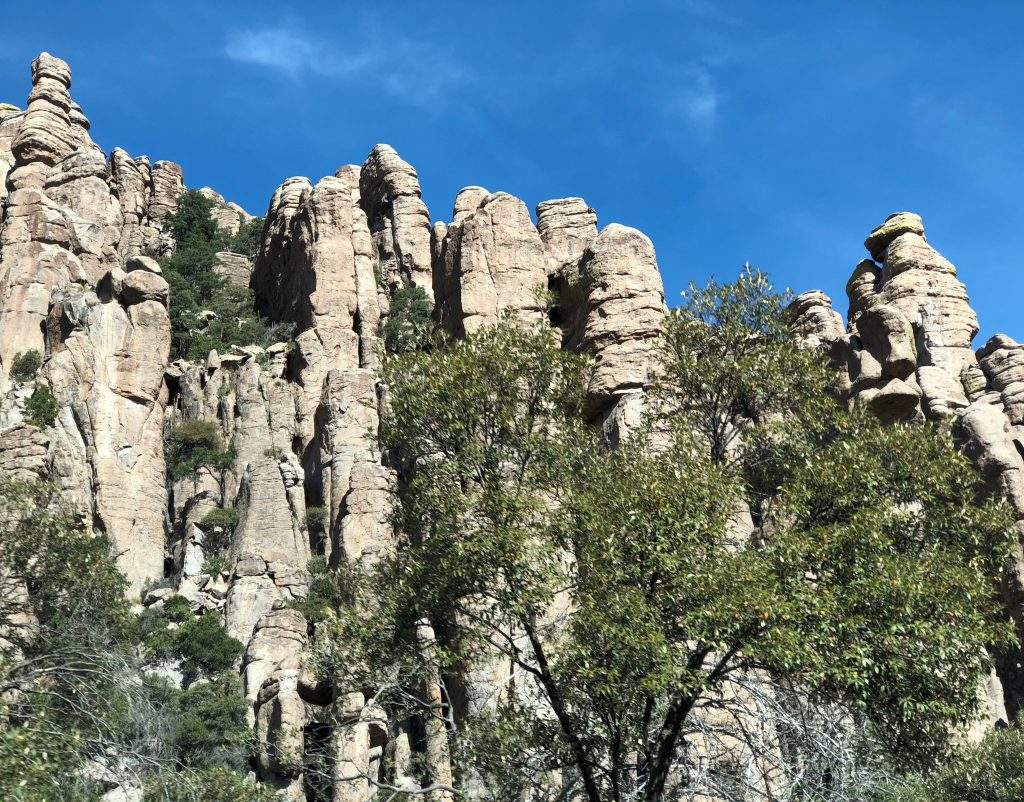 we took a short drive to massai peak, where there's a half mile nature walk that gives amazing panoramic views of the "wonderland of rocks".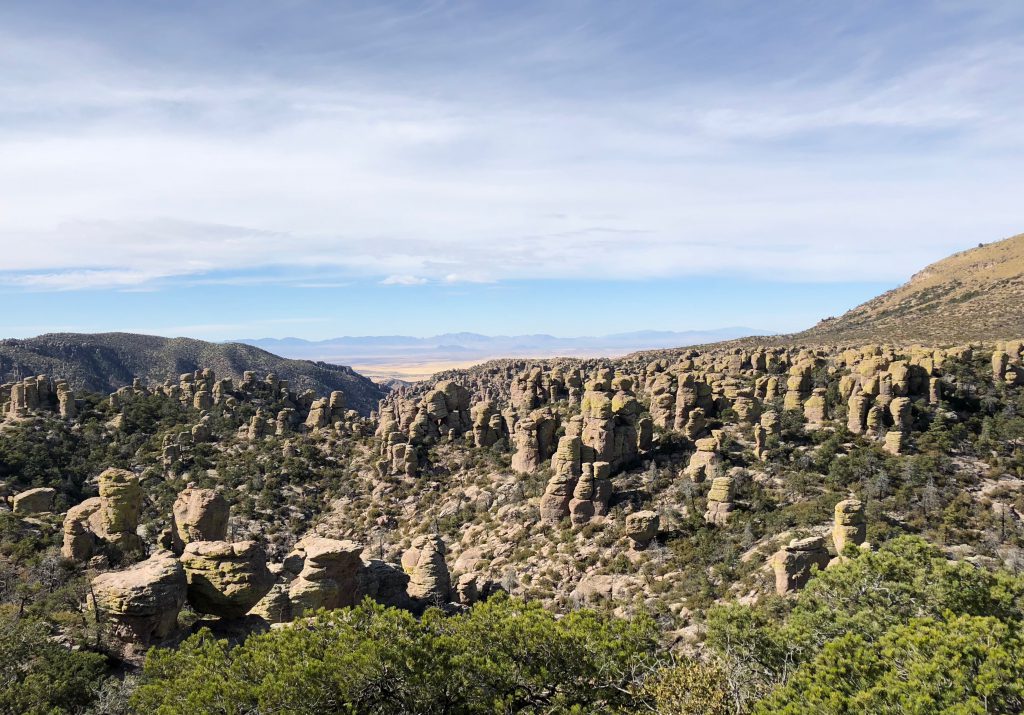 we set off to explore.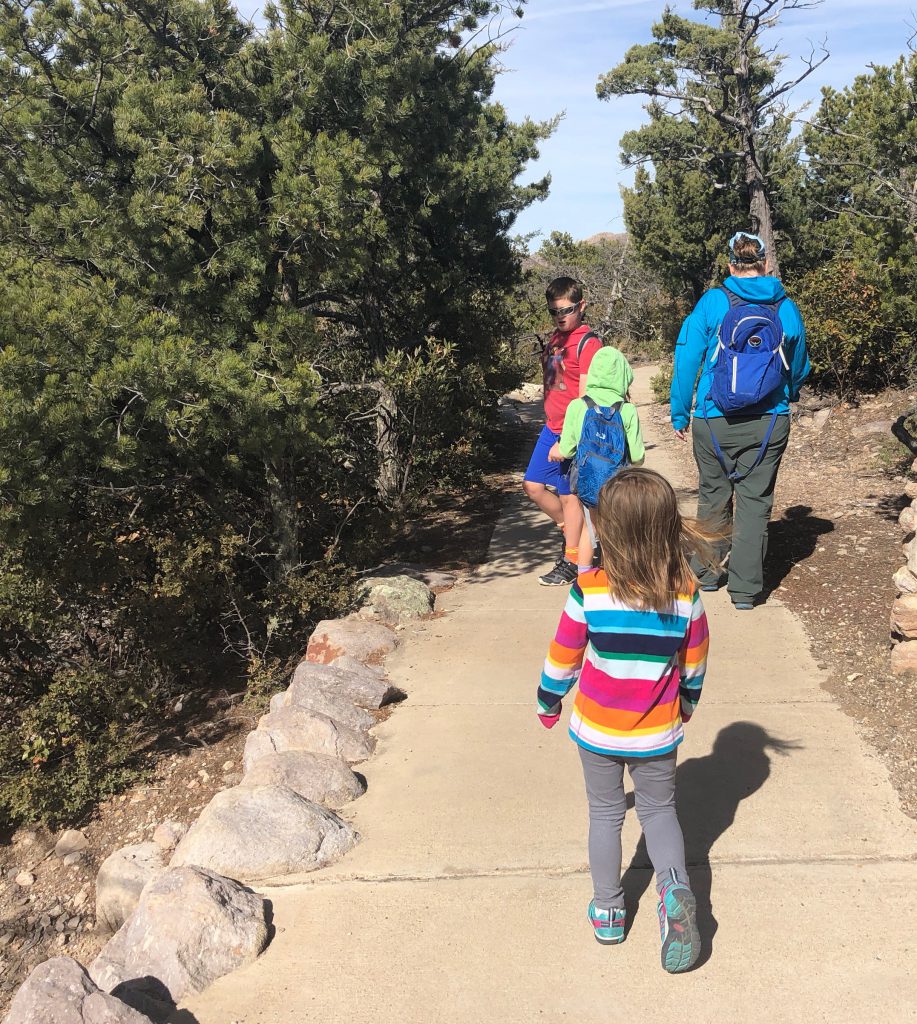 the kids worked on their junior ranger books. (isaac's was pretty intense!)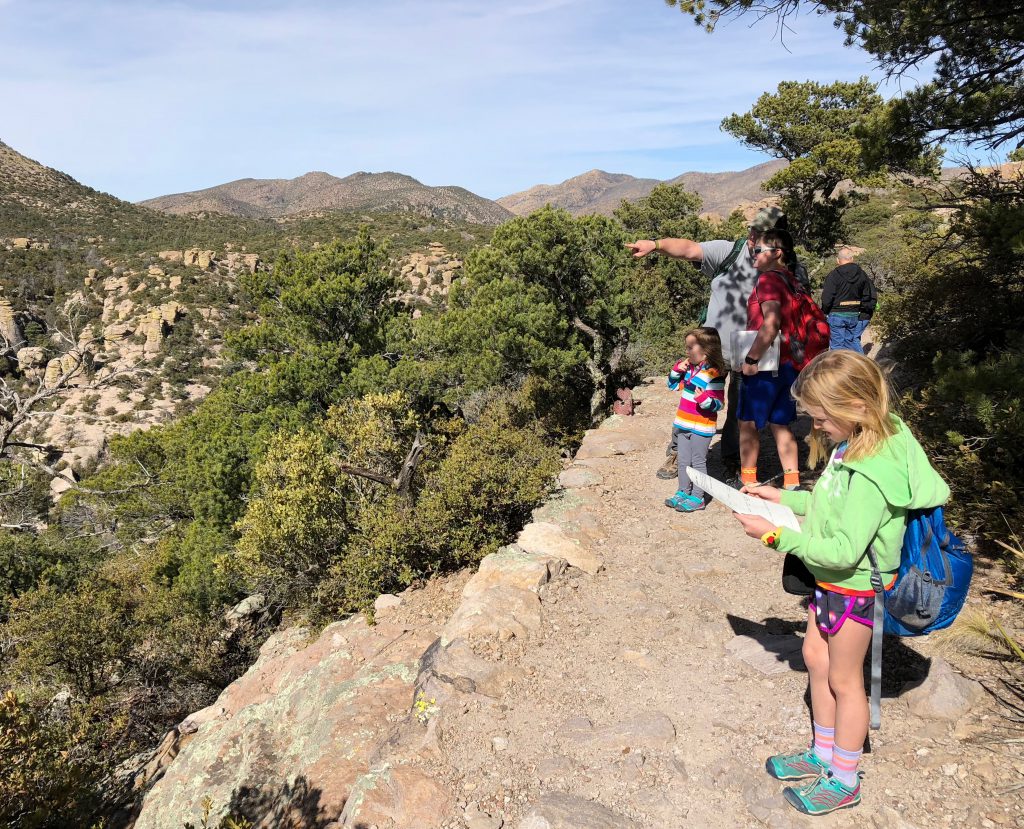 i took a million pictures. here's some…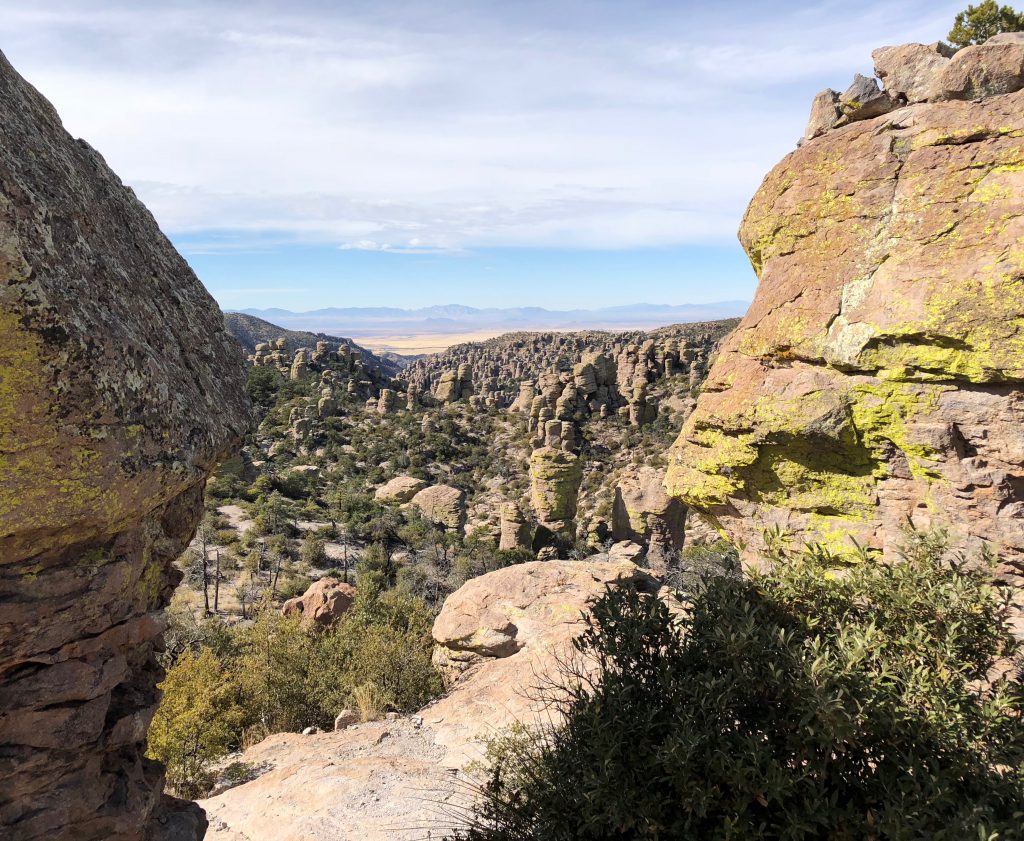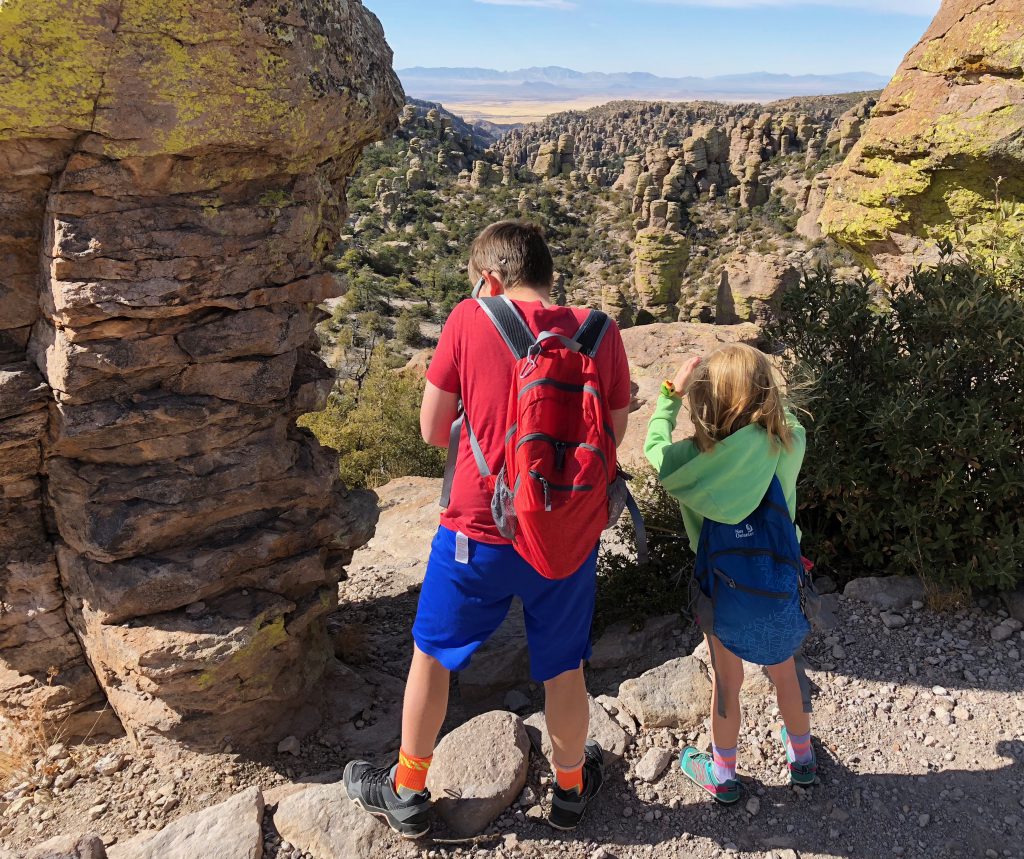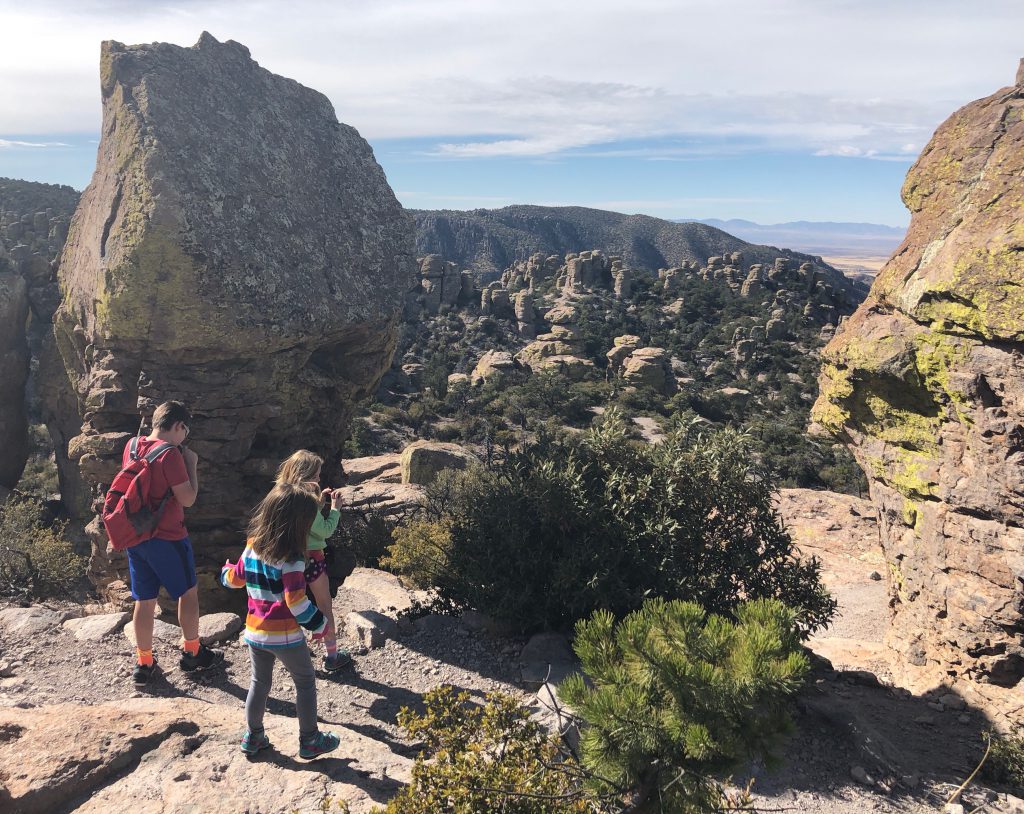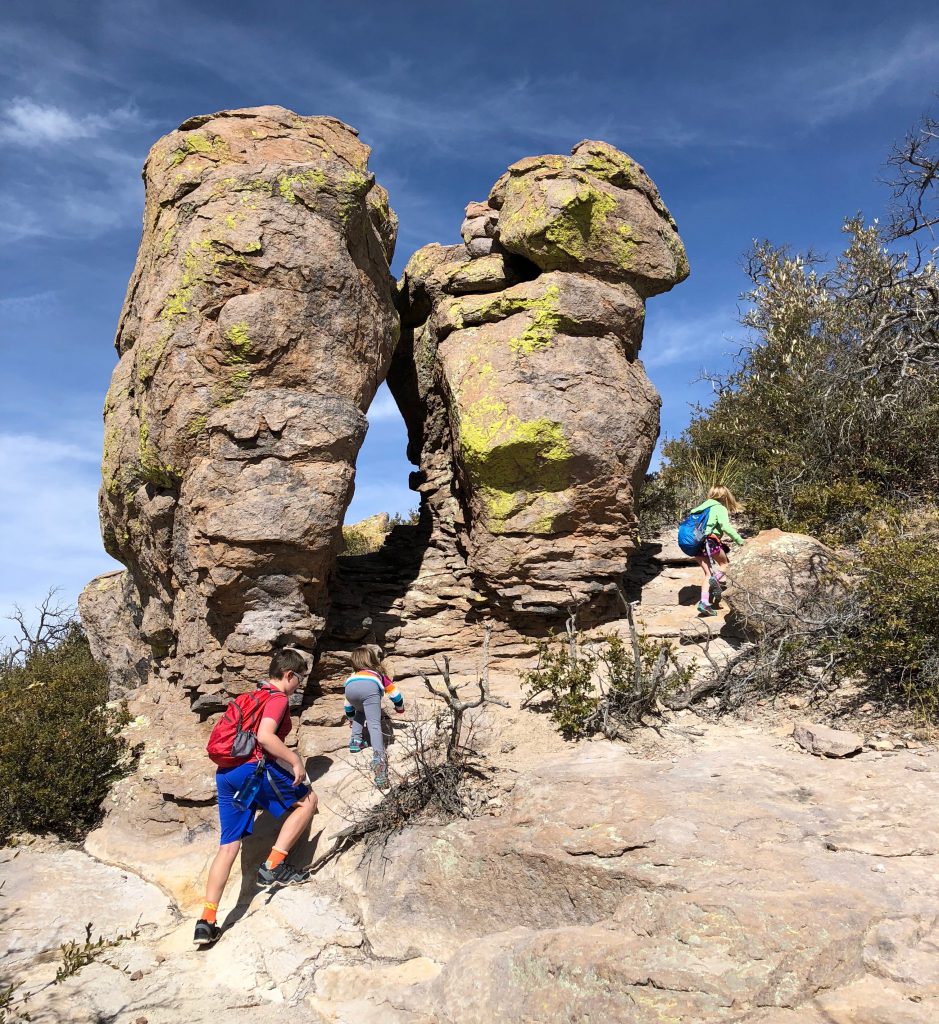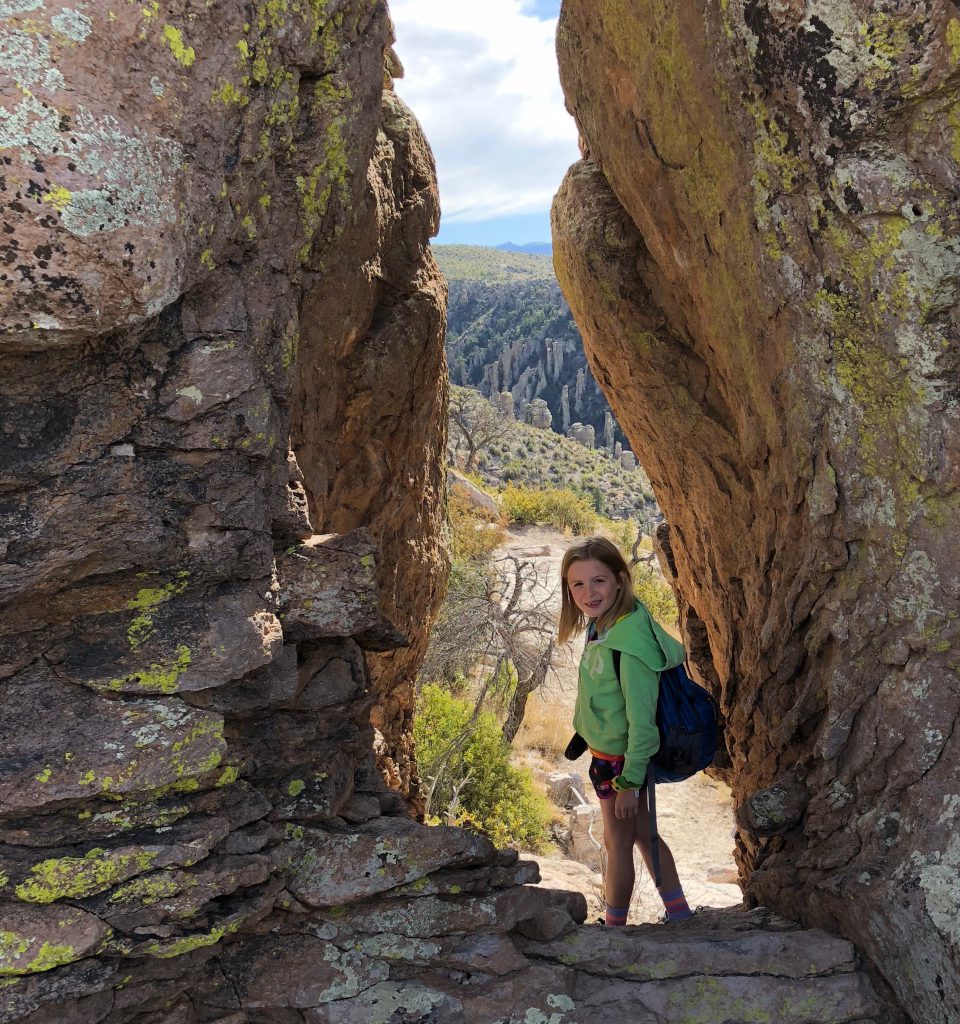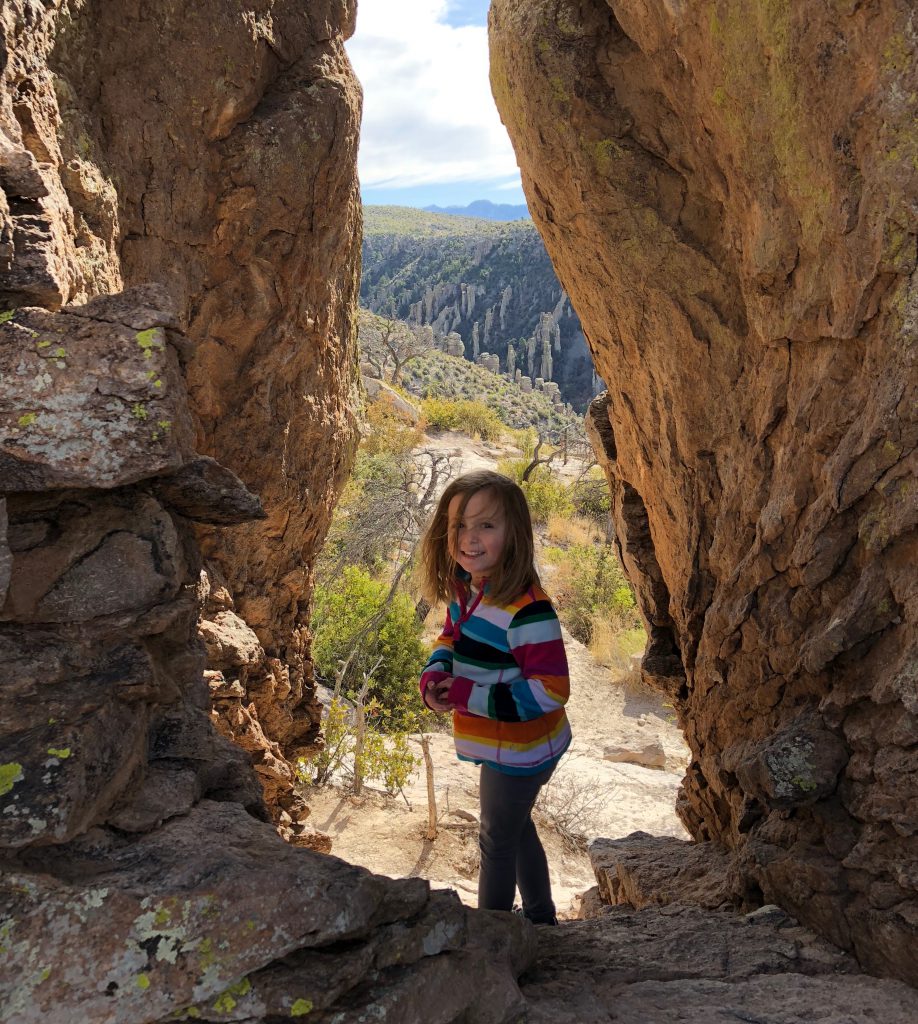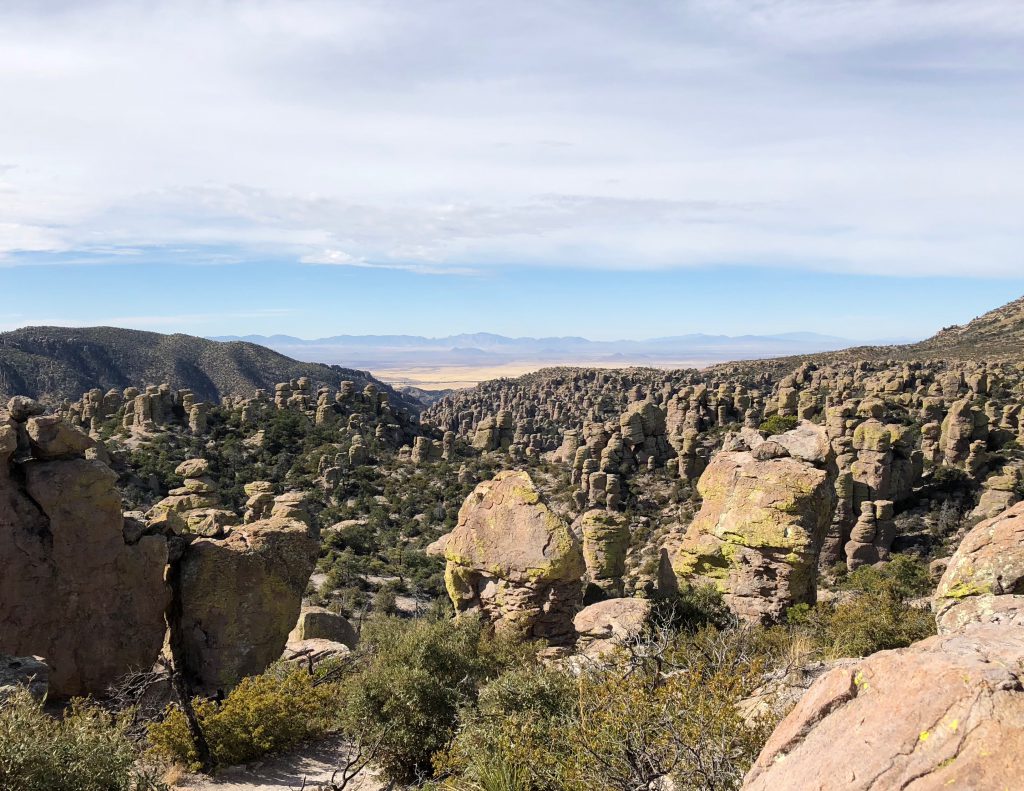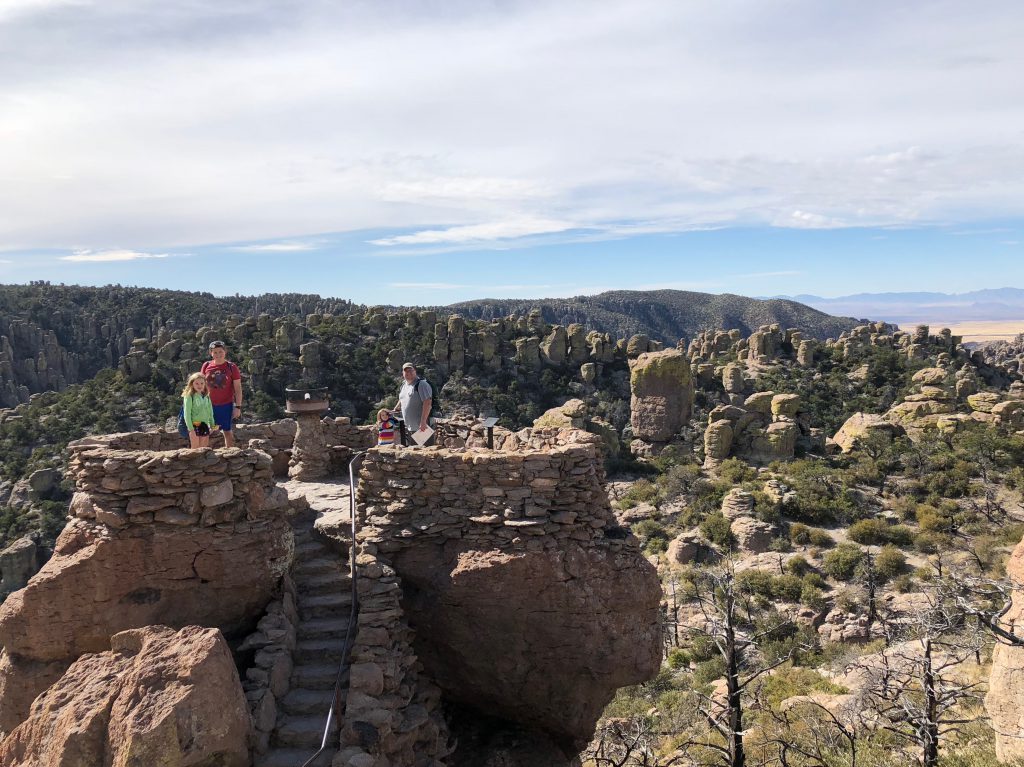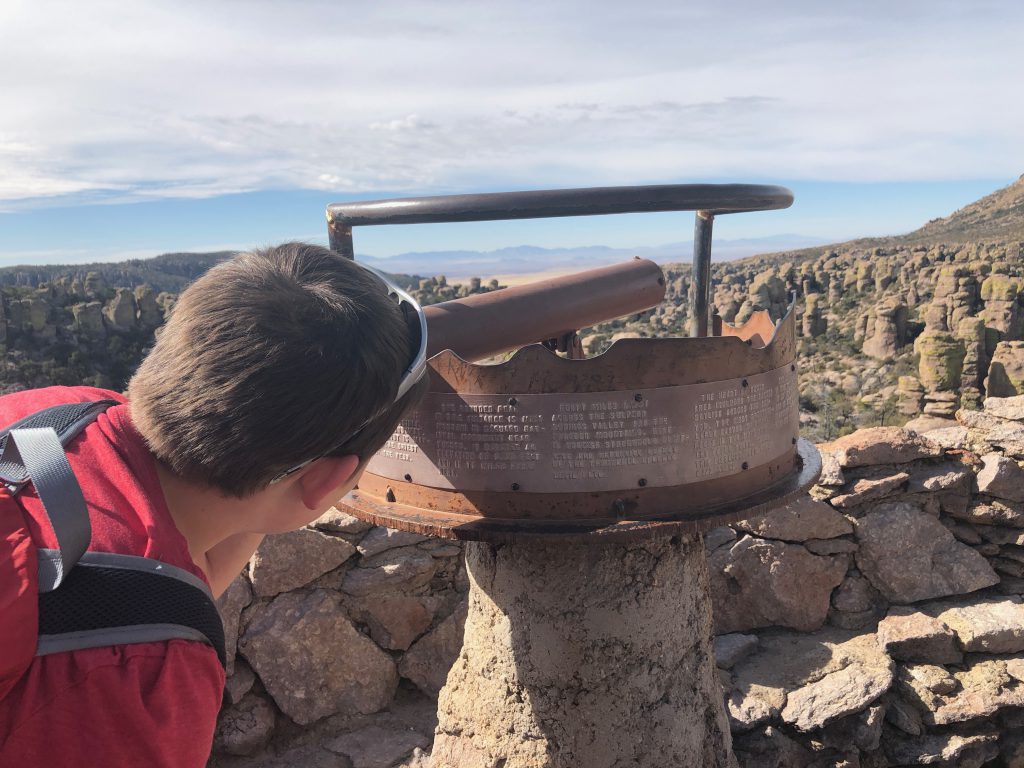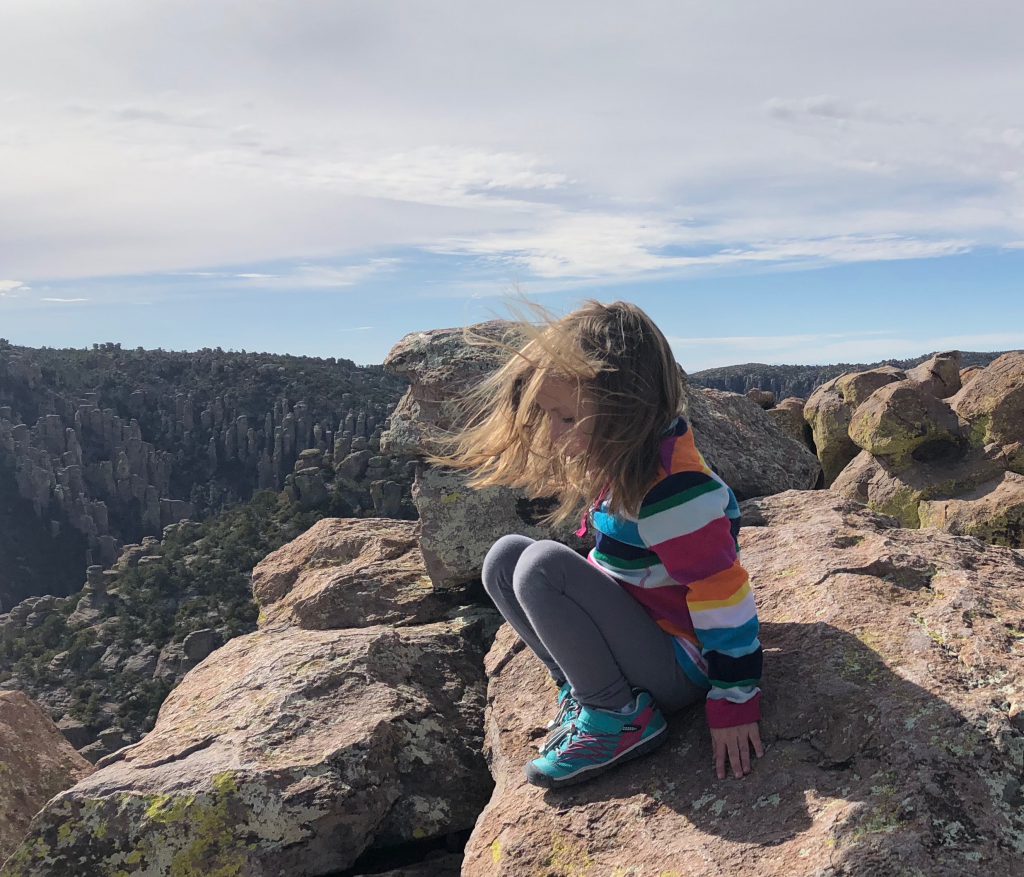 after the nature walk, we determined that we were not going to have enough time to visit another national monument nearby (fort bowie), so we had lunch and found another hike to embark upon.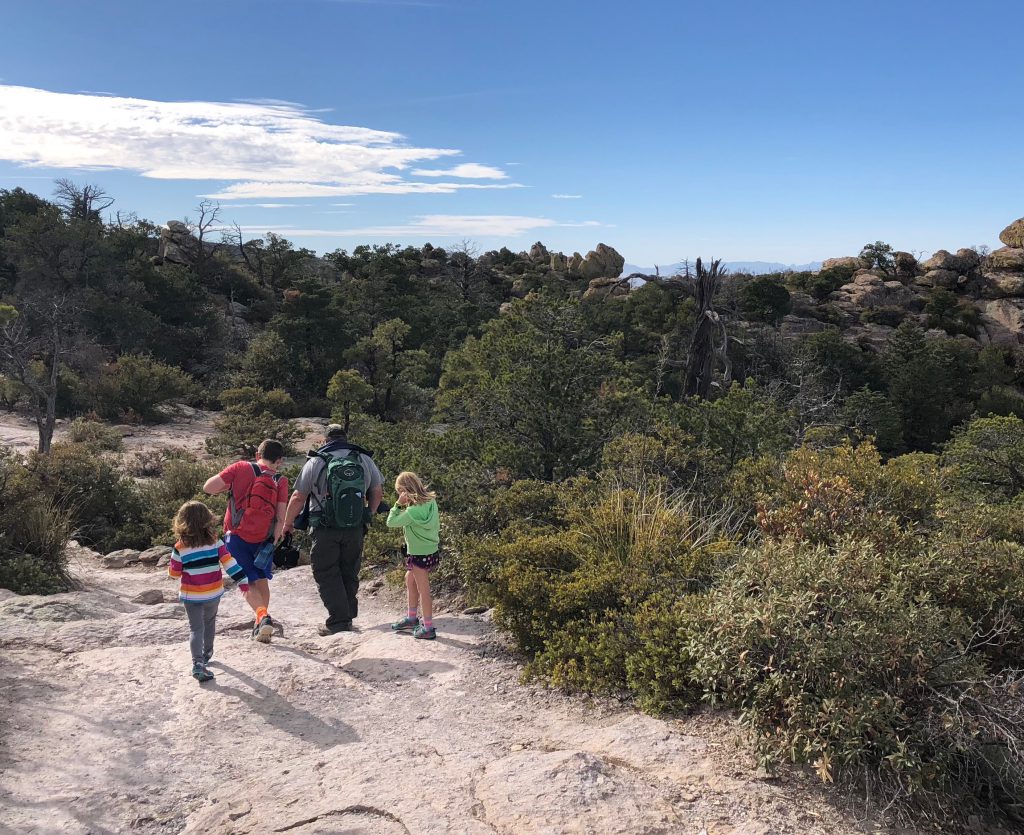 this one would take us to the echo canyon grottoes, a fun little spot for the kids to climb around and explore. and it was short, only about a mile round trip.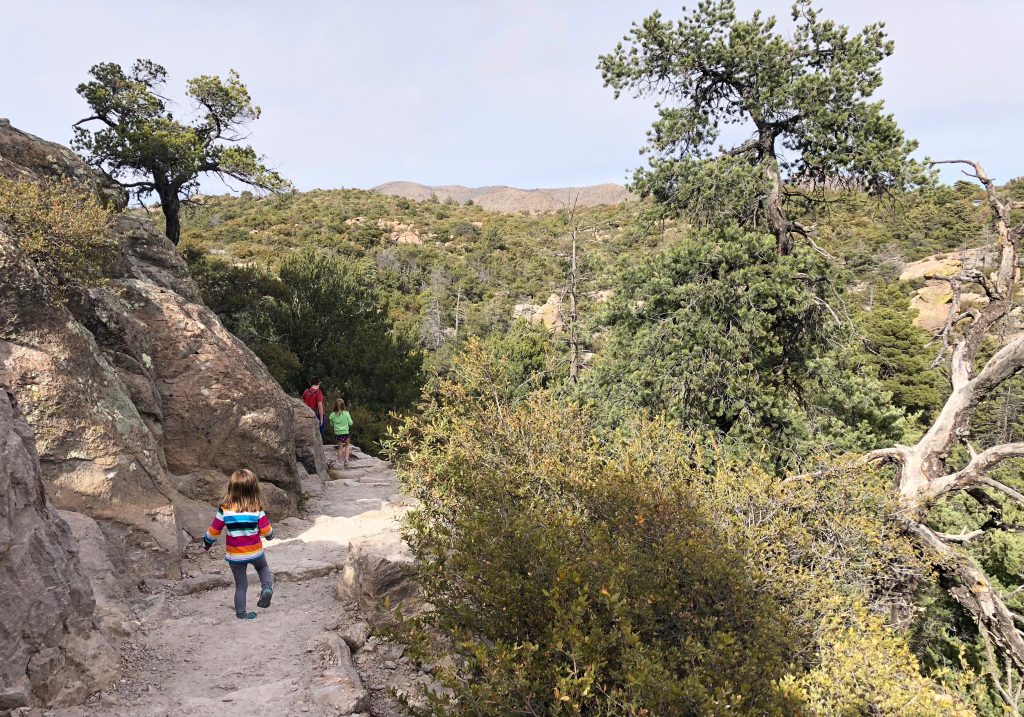 balanced rock along the way.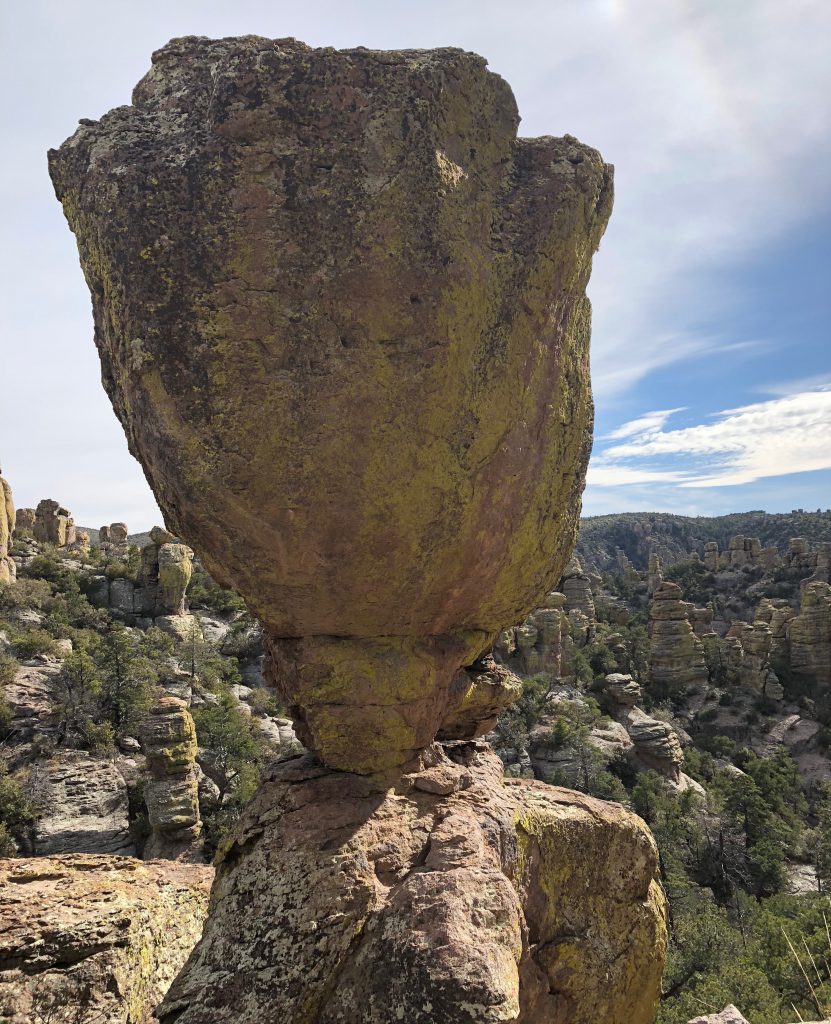 inside the grottoes, looking back down at derek.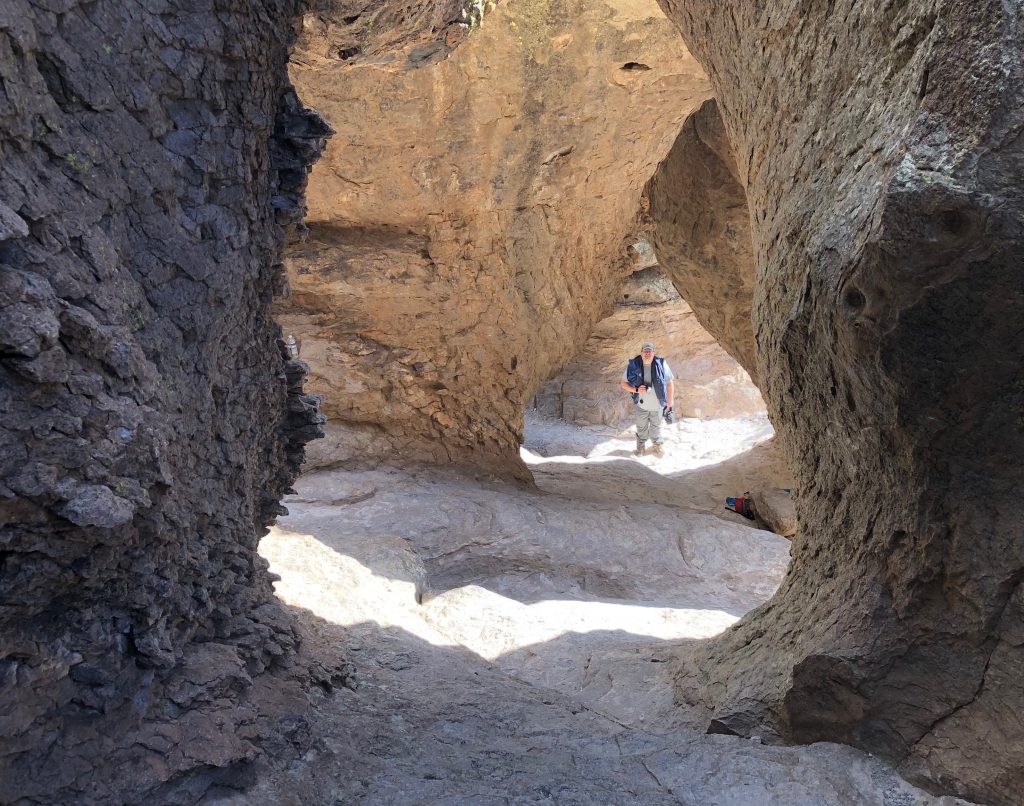 lots of climbing and exploring pics to commence. (apparently mostly anna, now that i am writing this post).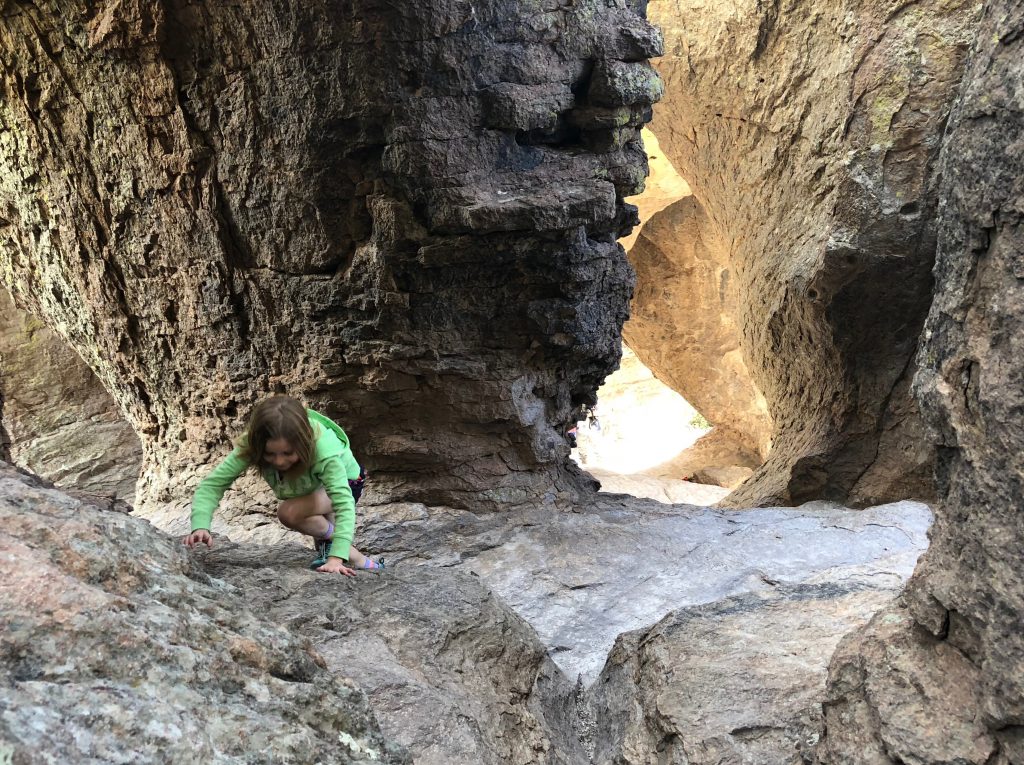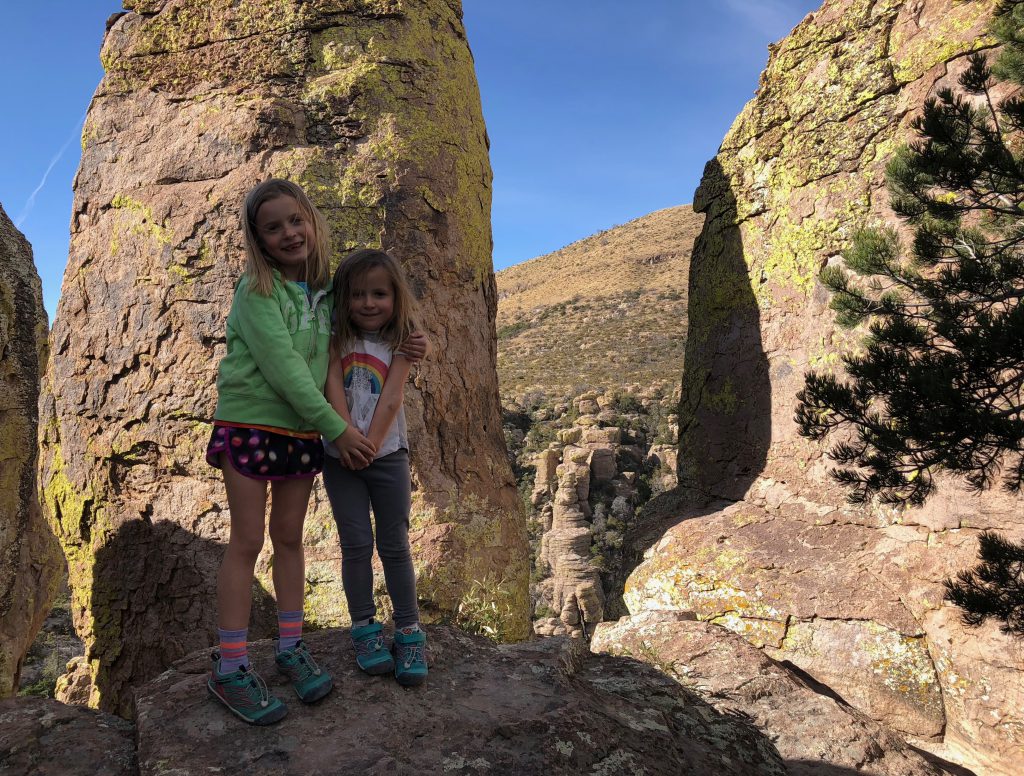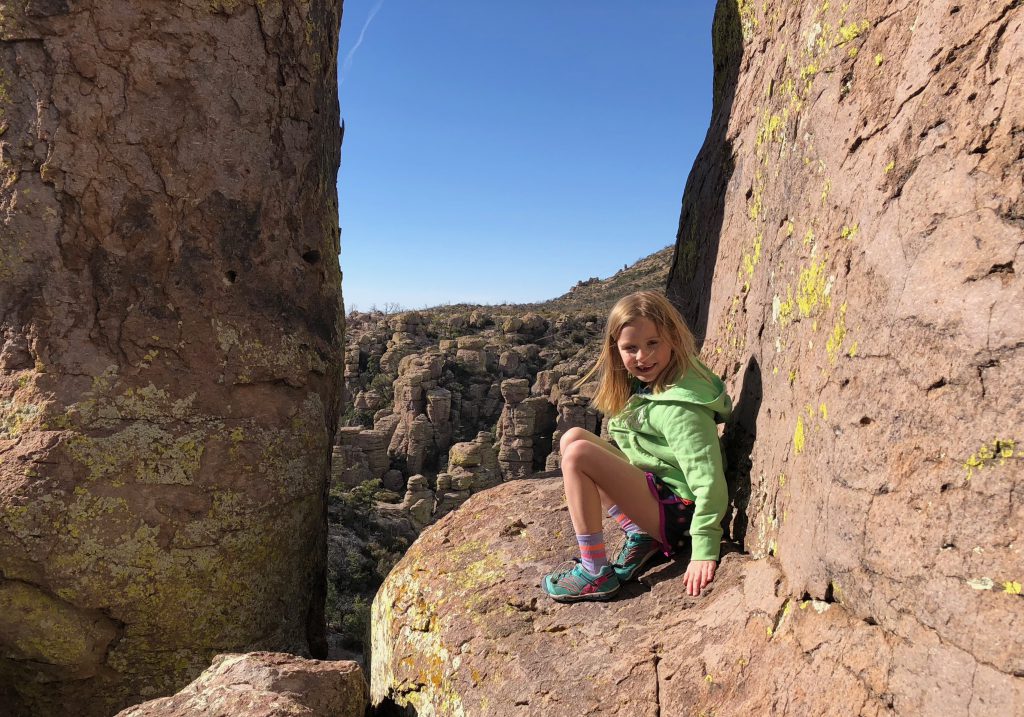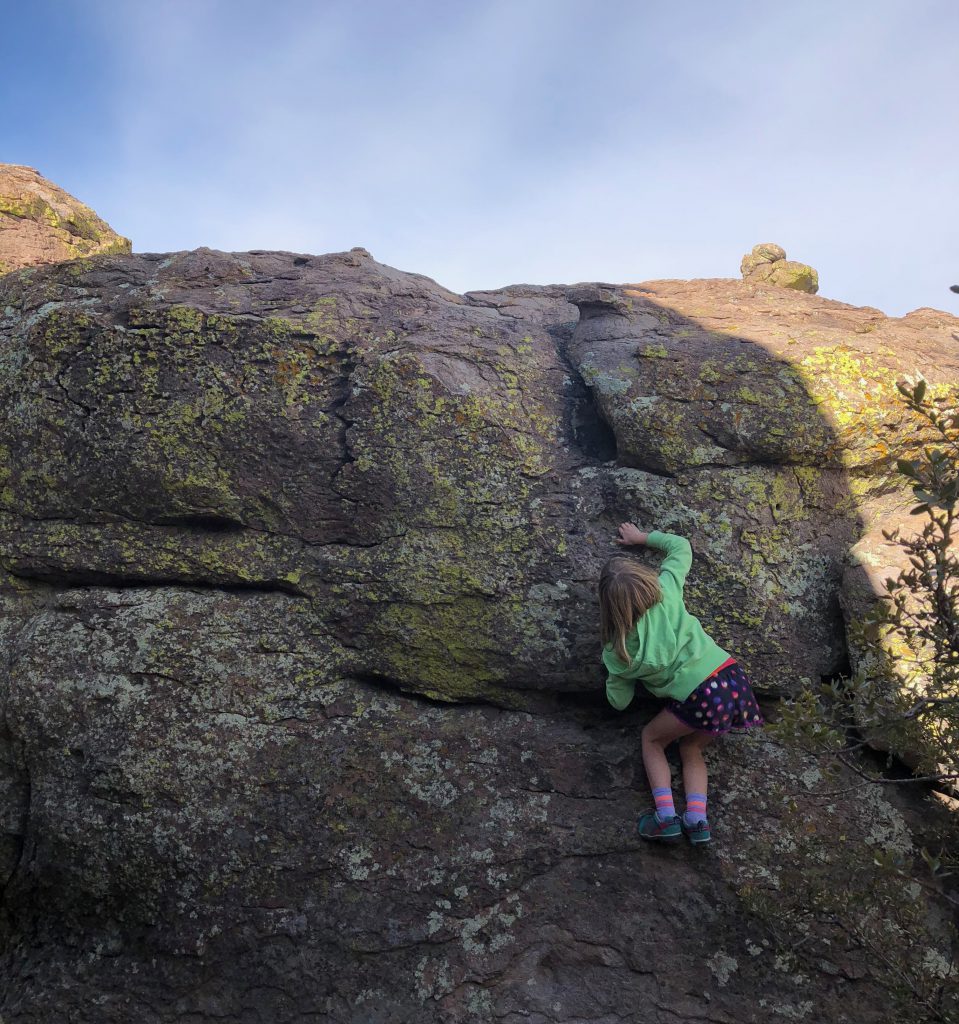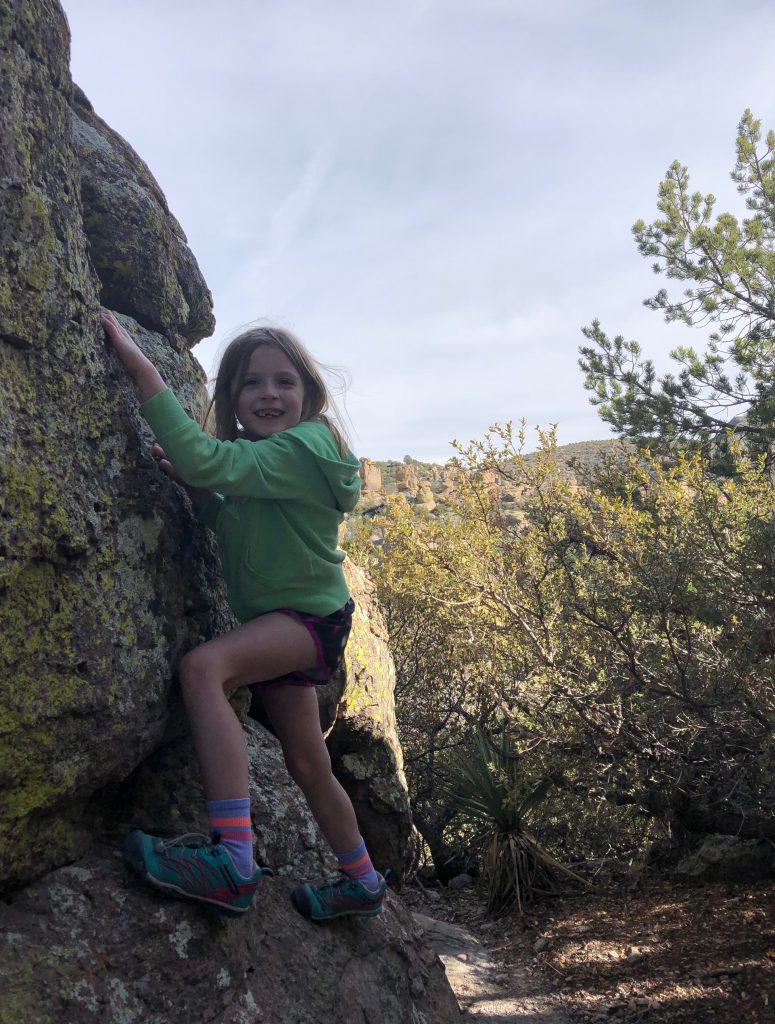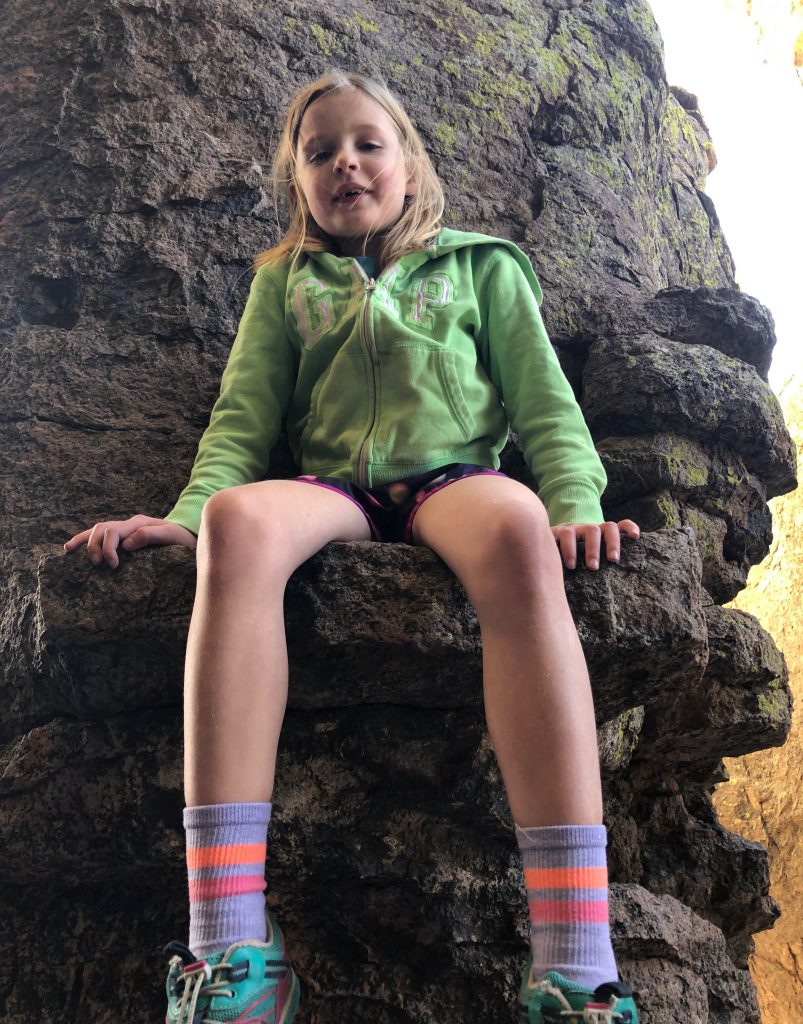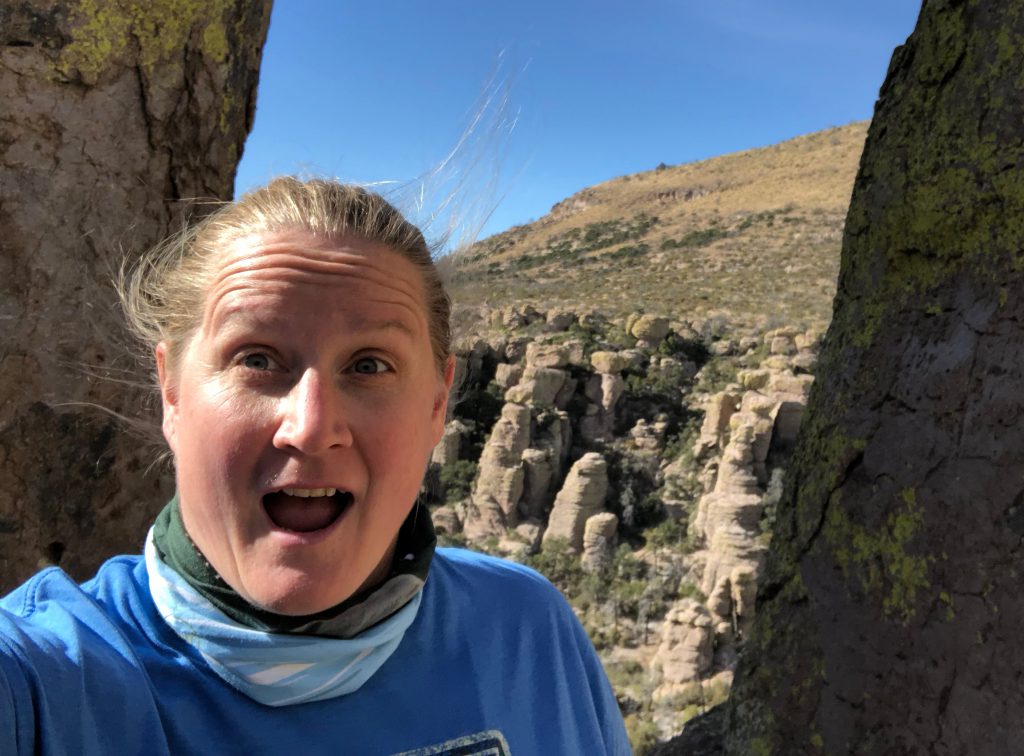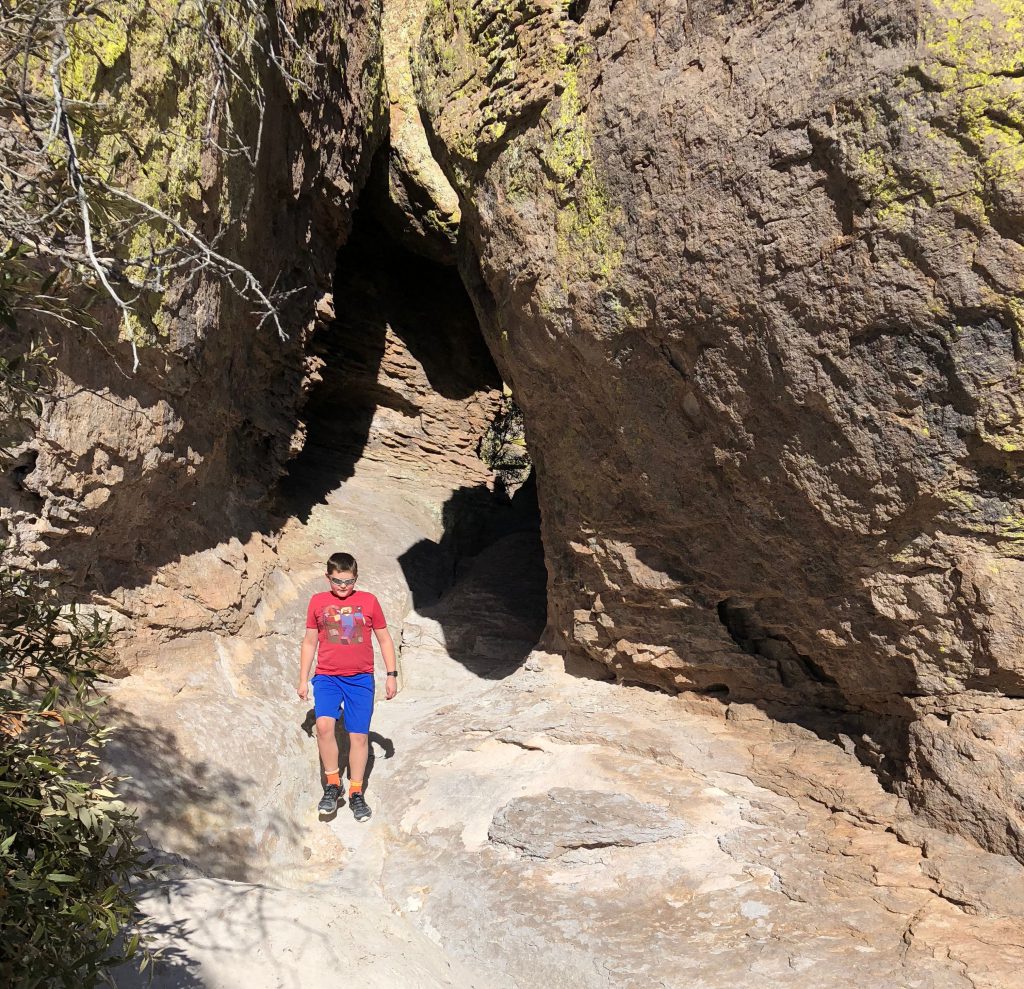 the kids were having a blast, but we had to cut it short and get back to the visitor center to wrap up junior ranger badges and such. managed to get this great shot of isaac on the way back. (he's usually way too far ahead of us).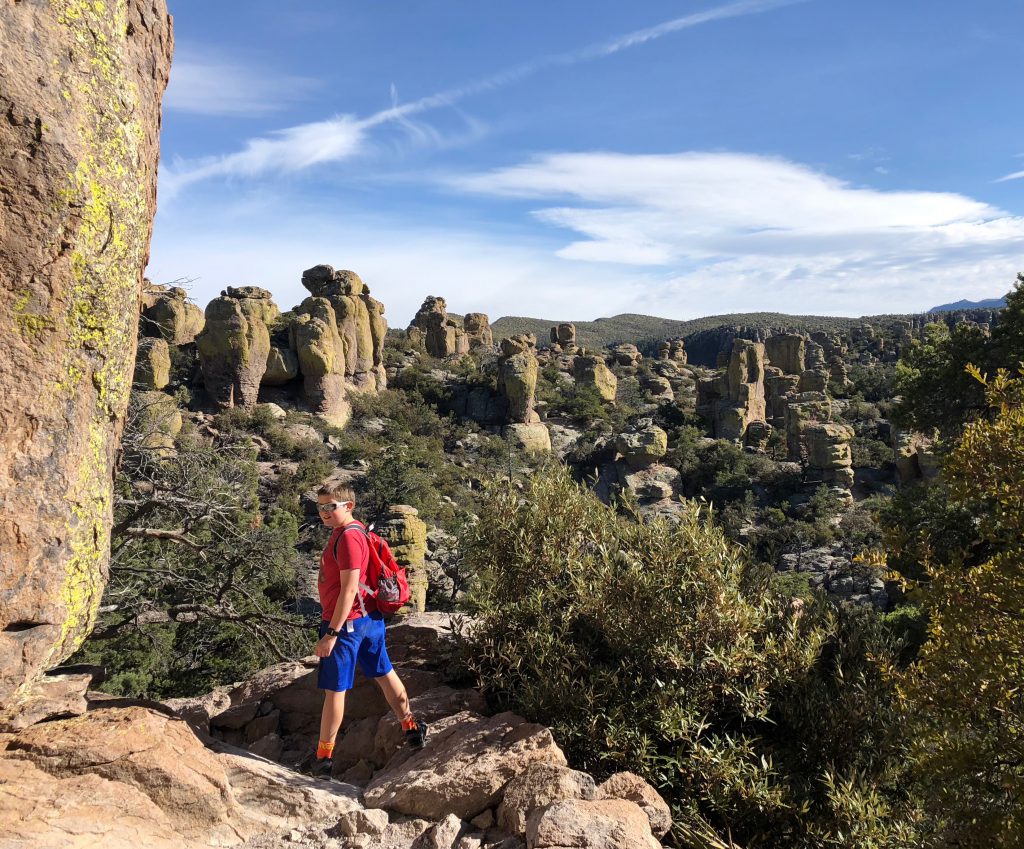 we stopped at some pullouts on the drive back, to take pics of some of the rock formations from below. so cool. especially for a place no one has heard of.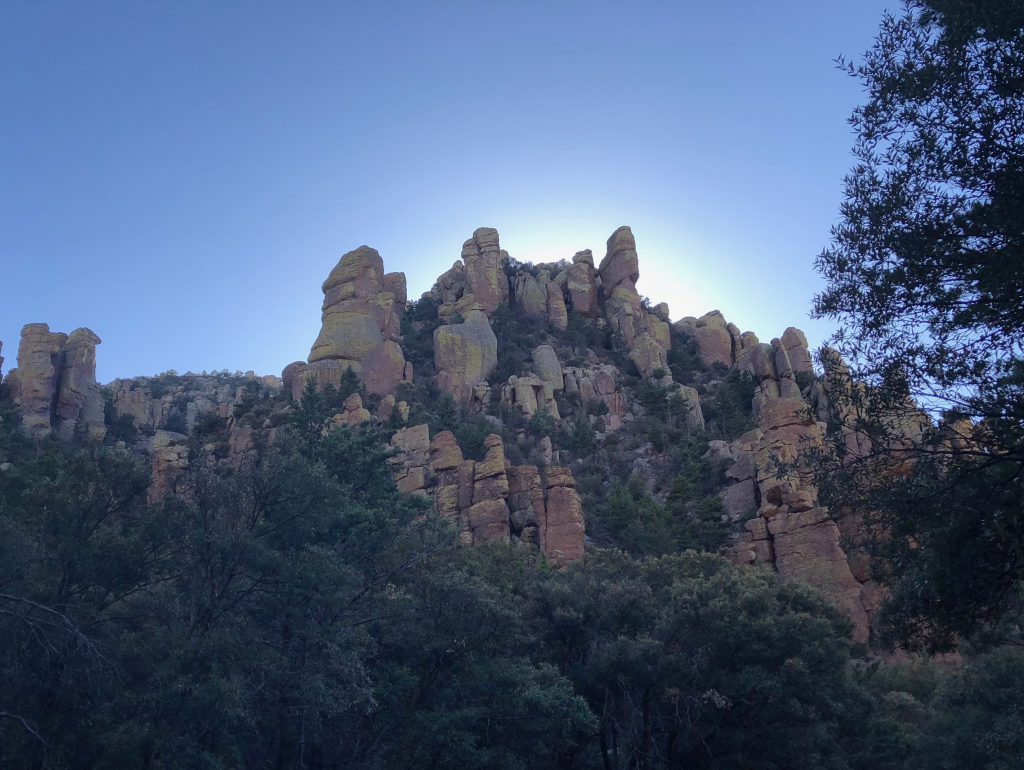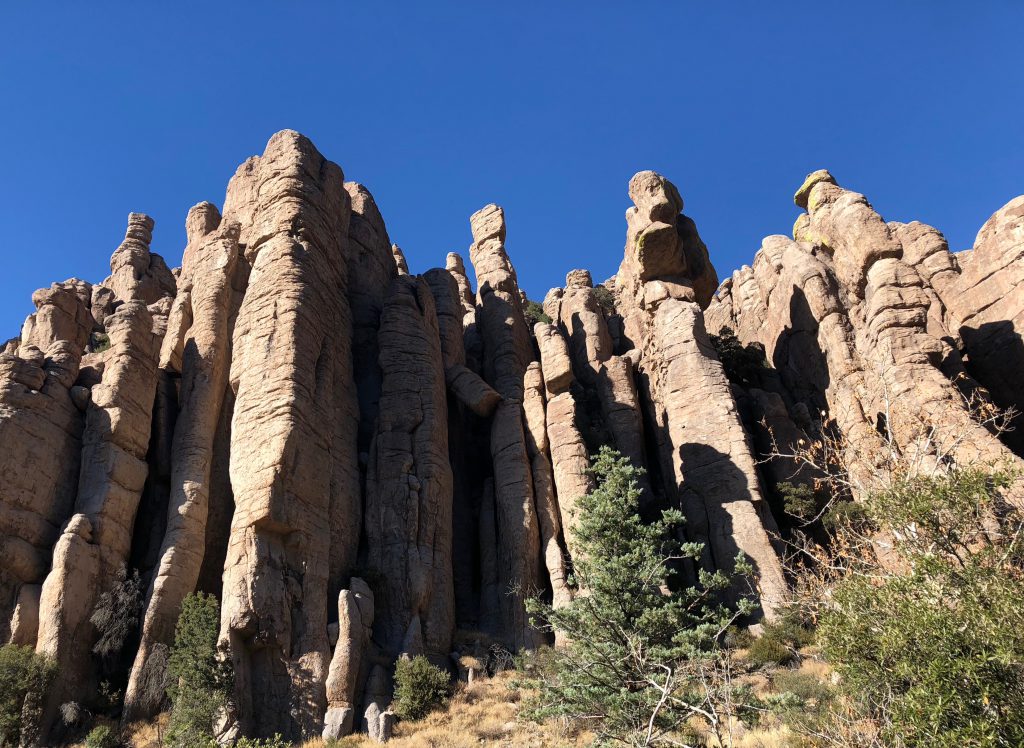 back at the visitor center, a super friendly ranger swore the kids in as junior rangers… even hazel, who was a disaster at this point. (this photo was like 3 seconds before a complete and total meltdown).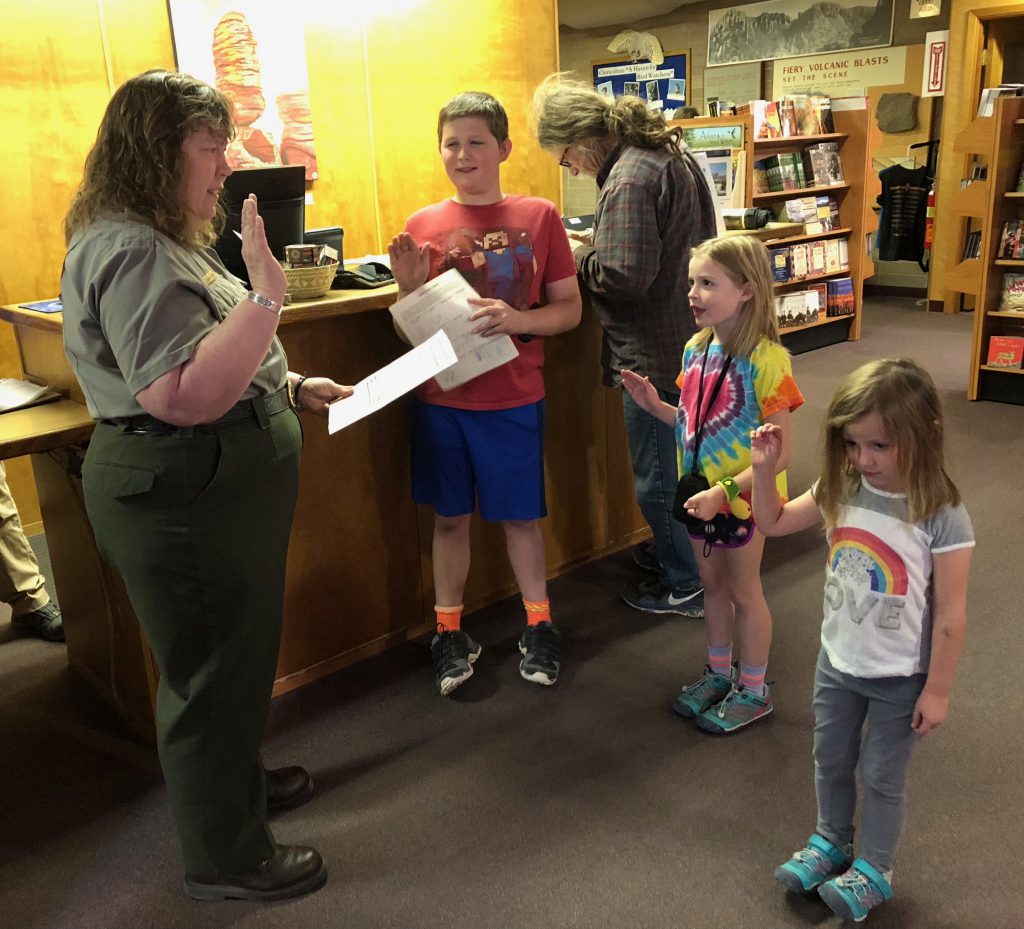 and that's our day at chiricahua national monument. a surprise favorite.