since arriving in the sonoran desert, we have been enamored with the giant saguaro cactus and couldn't wait to visit the national park dedicated to the iconic giant. our spot in tucson was only about 30 minutes away from the west side of the park, so we were able to visit twice in our four day stay.
the area behind the visitor center is the thickest part of the saguaro "forsest".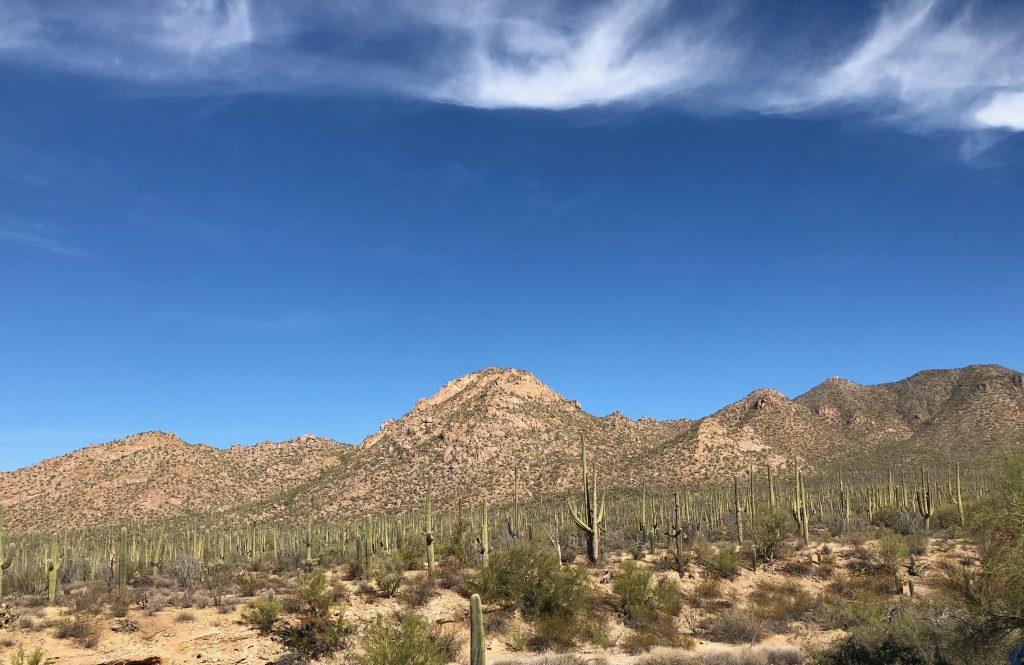 inside the visitor center, we picked up junior ranger books and explored the museum. anna and hazel loved the desert phone.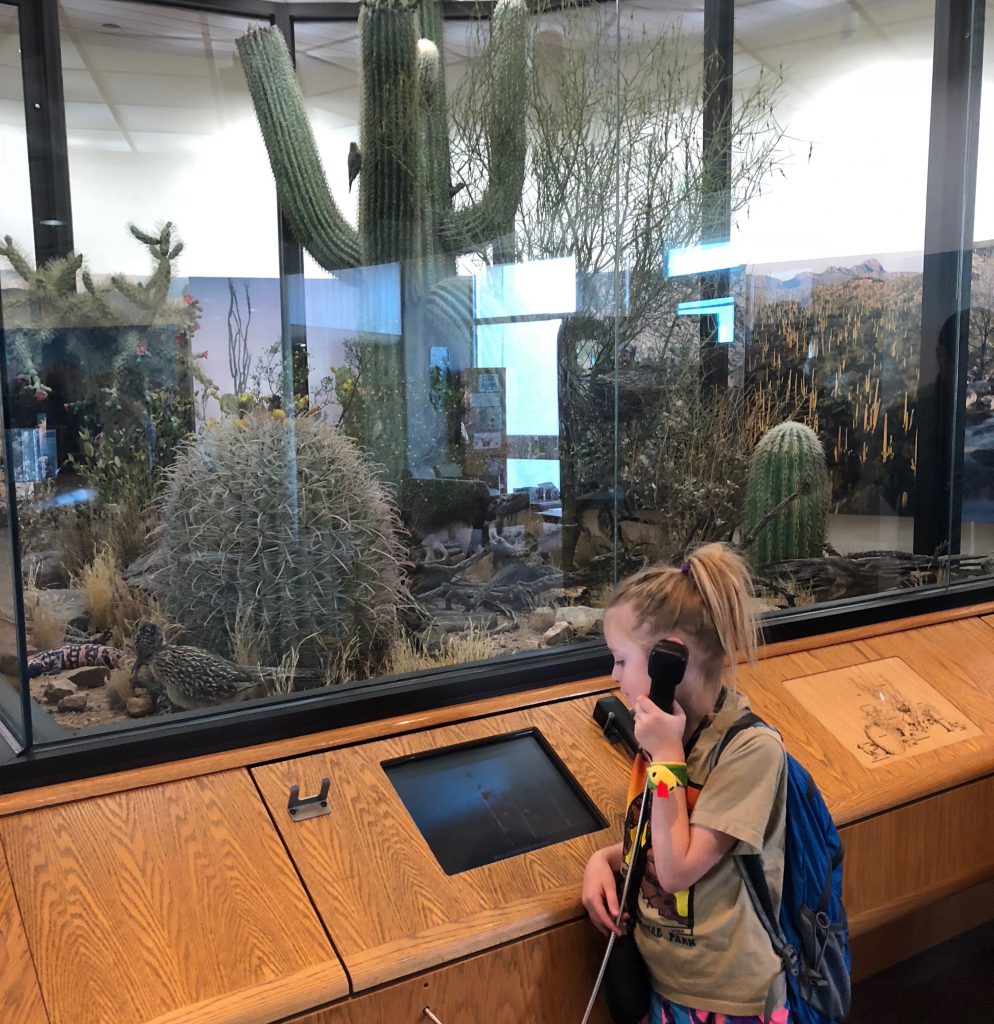 we had plans (for the mini museum) with derek at 1:30, so we picked a quick little hike/nature stroll for our activity, and the kiddos got started on their junior ranger books.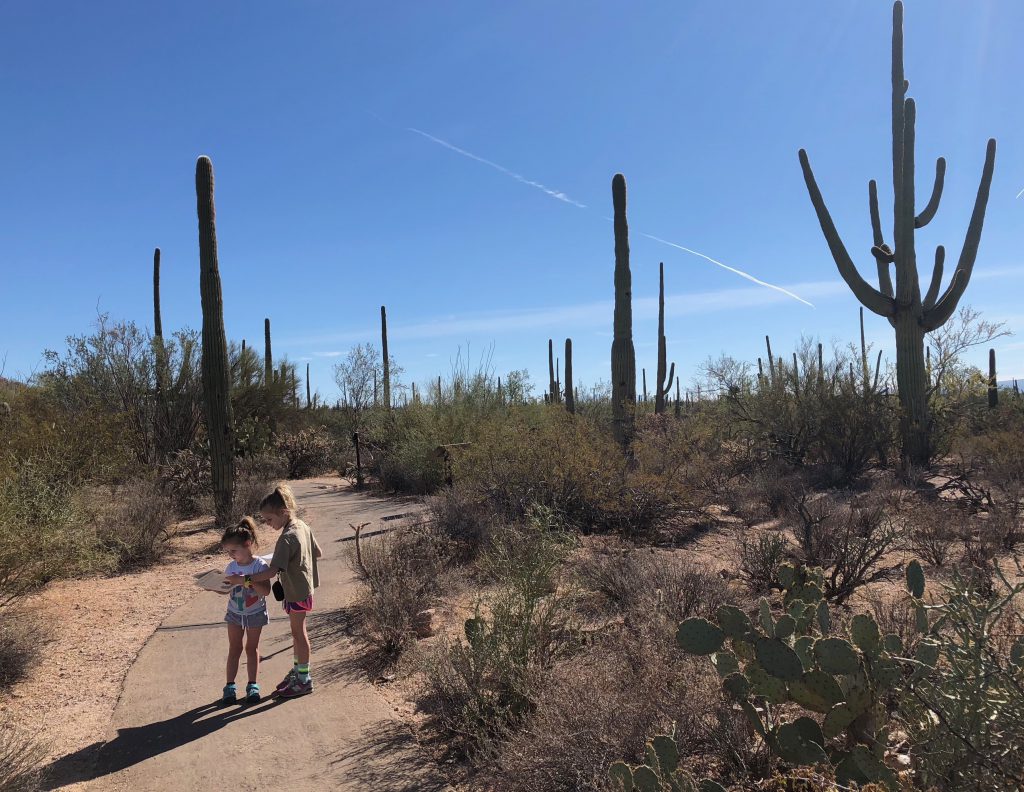 cactus fans.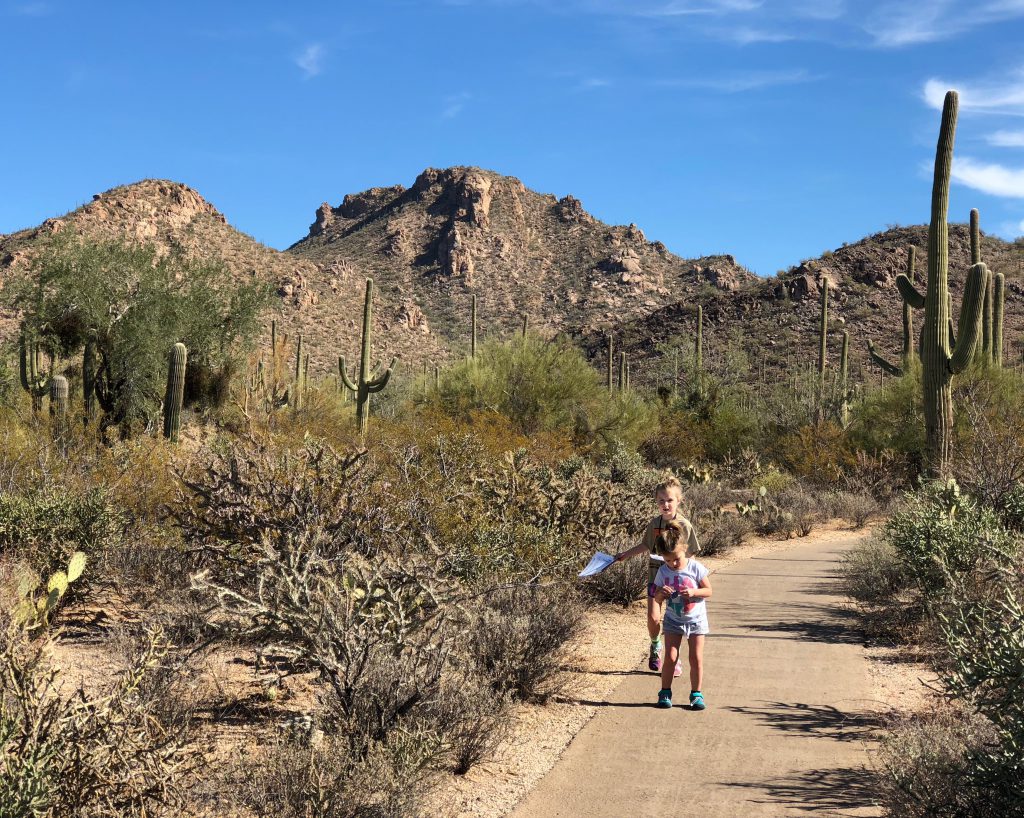 i took a million pictures, but they all felt the same when i got home and looked at them.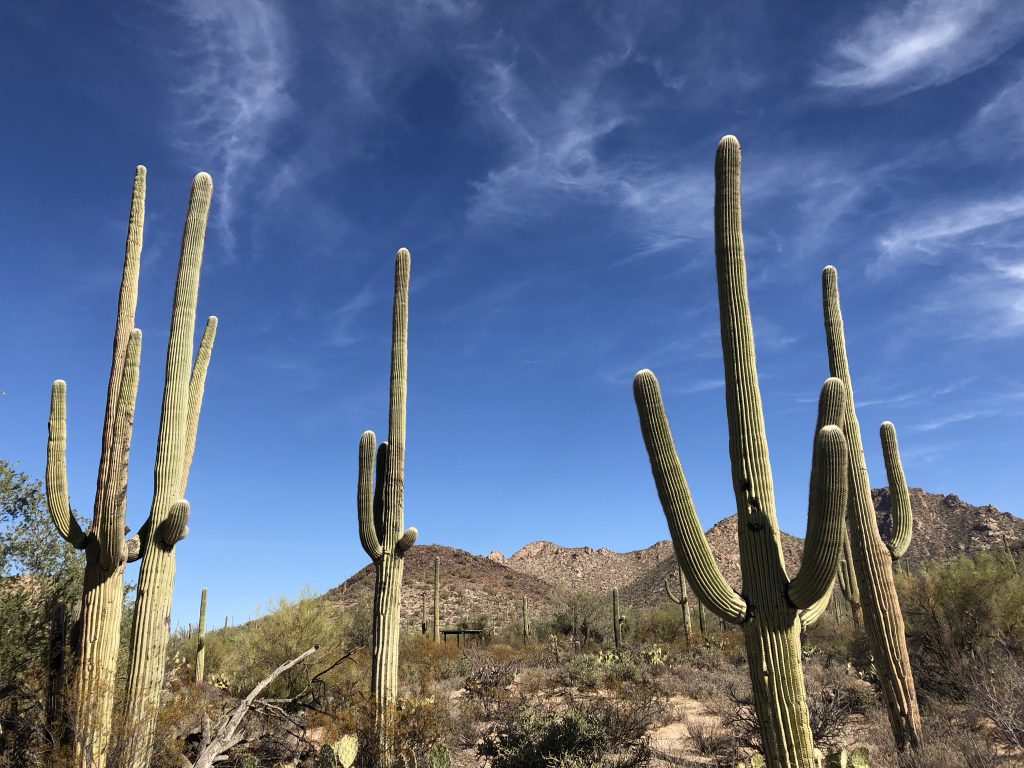 saguaro profiles with mountain backdrops. i bet the sunsets are pretty cool here. we are still hoping to make it to one. if the government shutdown doesn't mess up our plans. harrumph.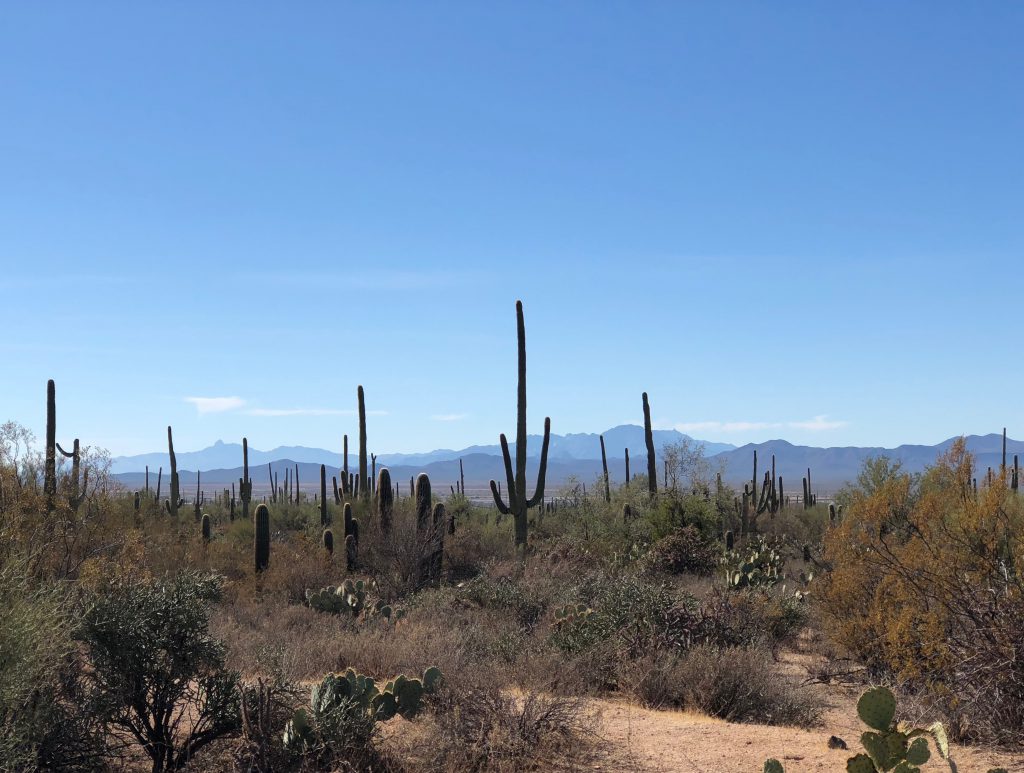 desert strolling.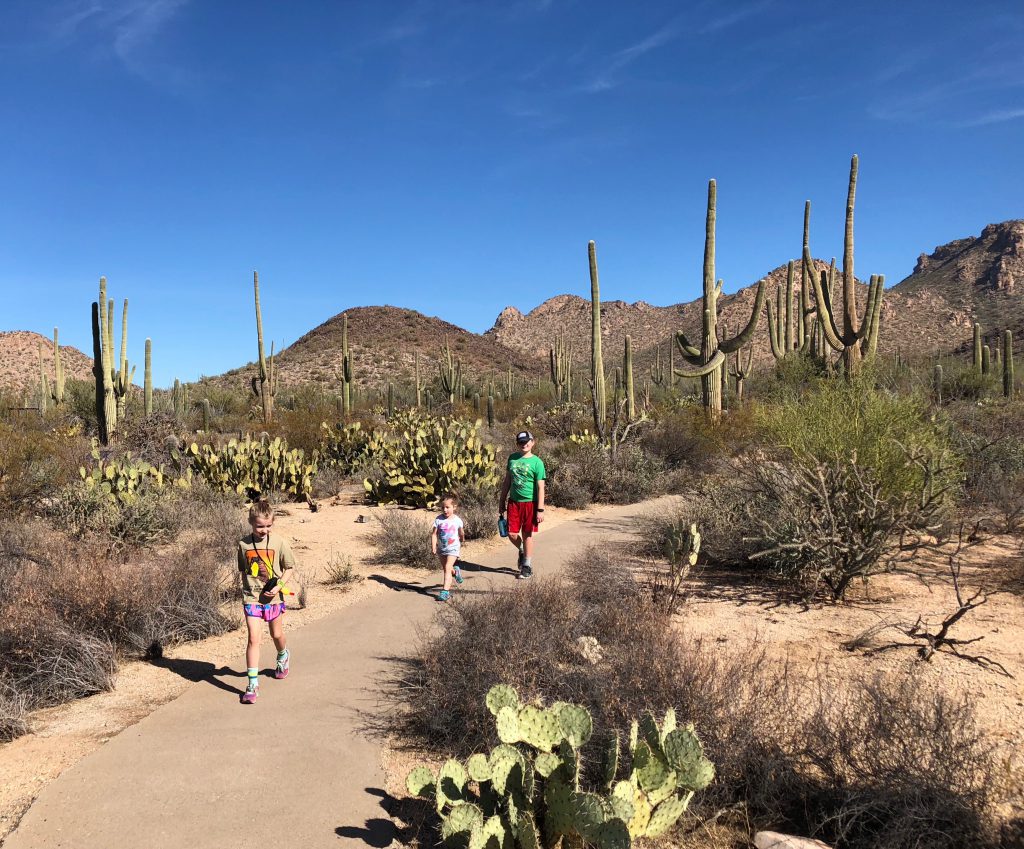 cactus spine studies.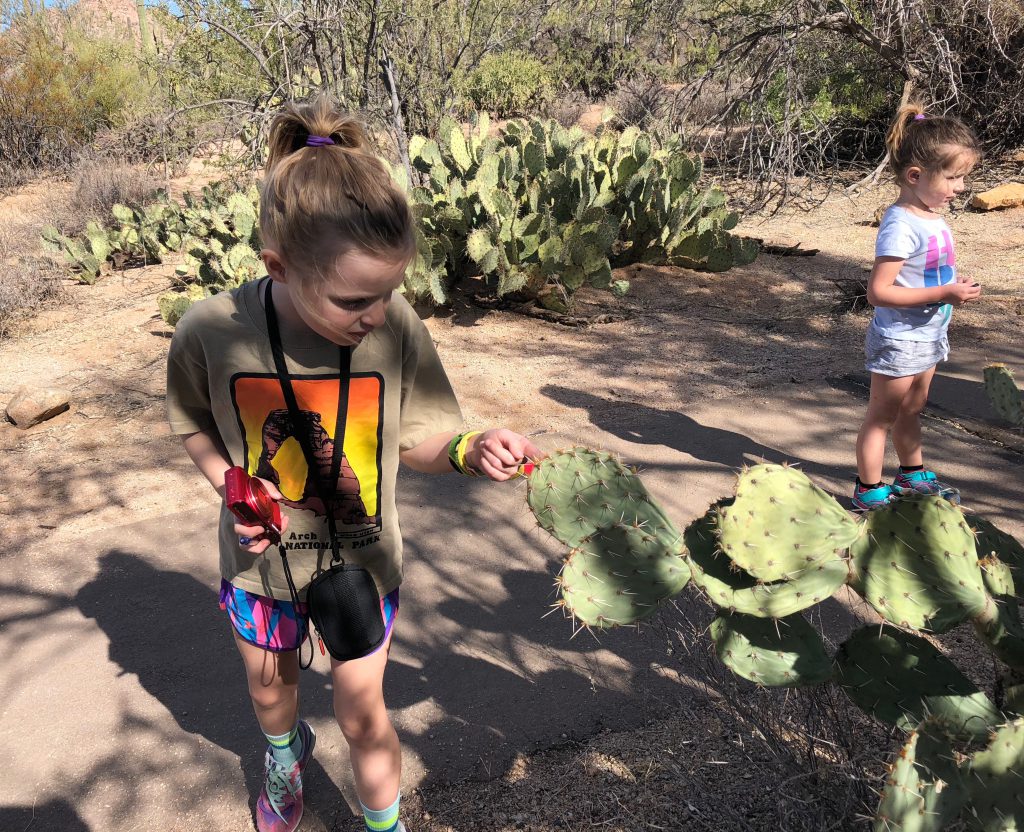 we finished up our stroll and high tailed it out of there, just in time to grab a quick lunch and head back out with just enough time to grab some lunch and head to the museum with derek.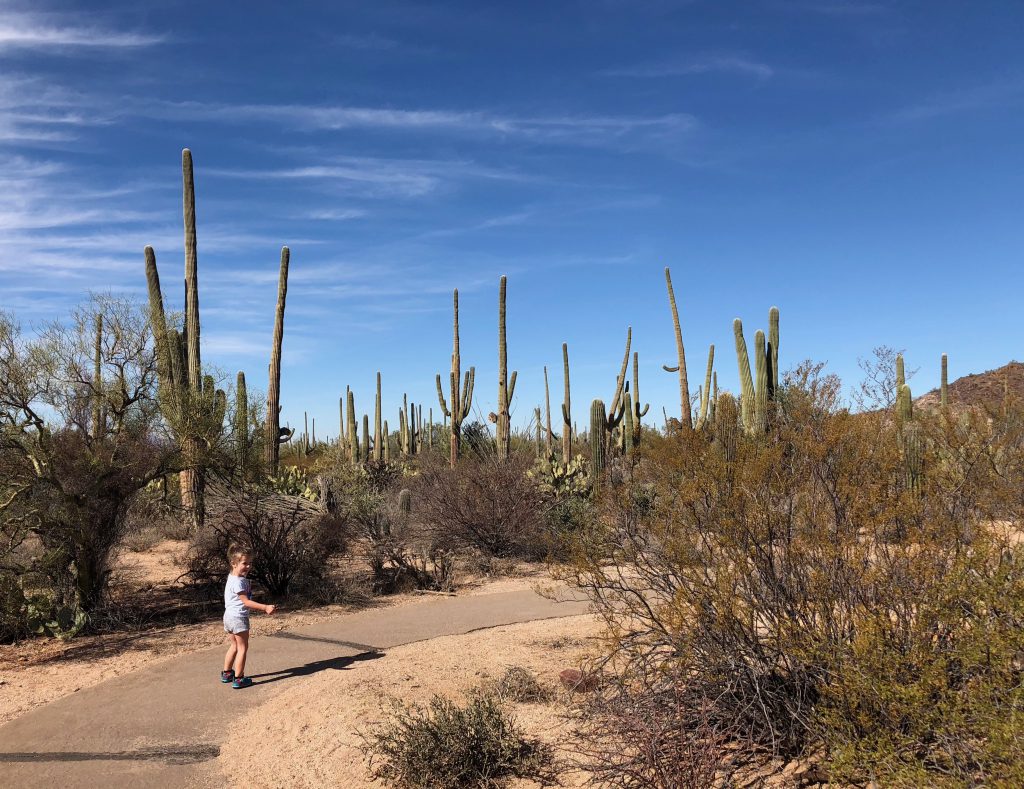 then, a few days later, we went back to the park, this time with derek. first up, the visitor center and junior ranger badges. anna busted out her vest, so derek took the opportunity to get an up to date photo of her badge collection.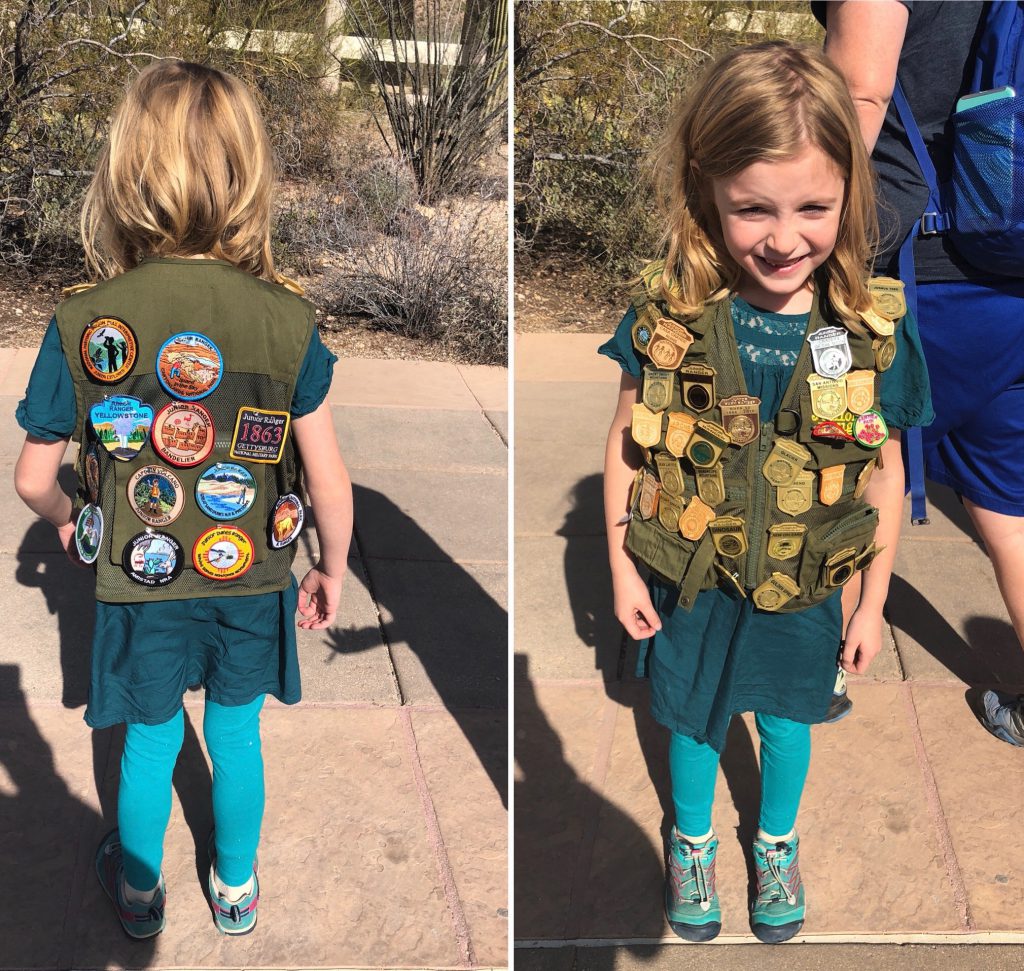 back to the view of the saguaro forest. this time with a group pic. (it was sunny).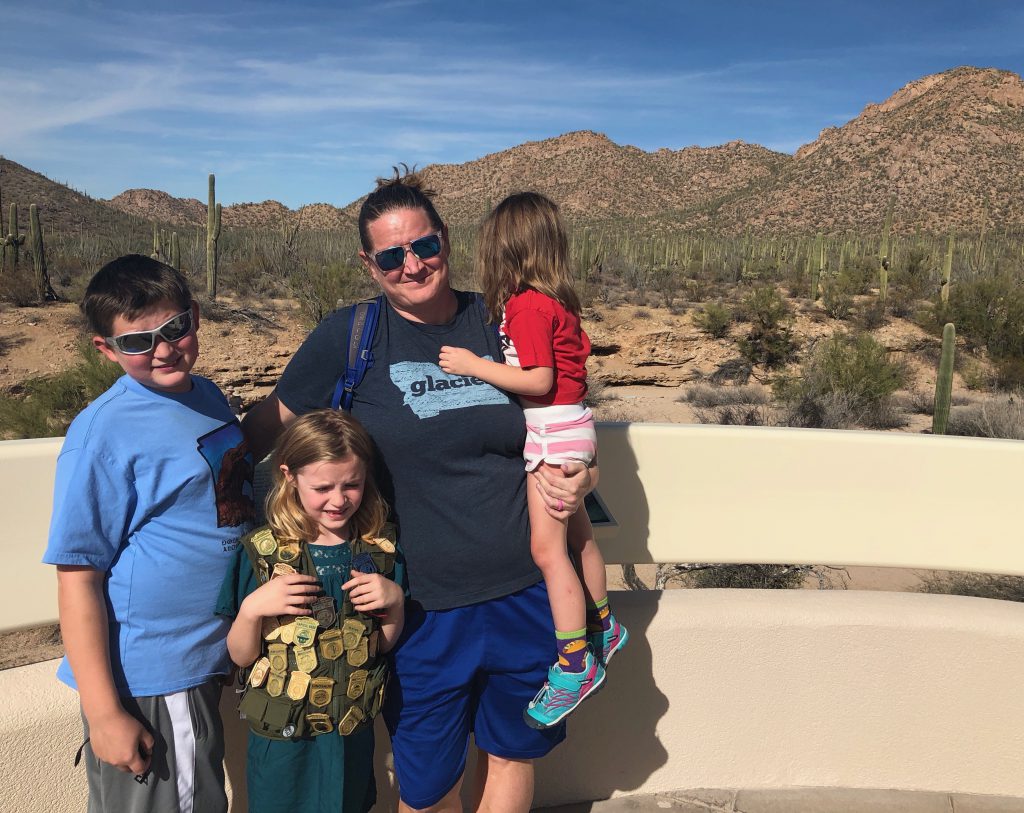 once the rangers were all sworn in and we spent a million dollars on commemorative memorabilia, we took off on the scenic drive around "bajado loop", which is a five mile dirt road with excellent views. i narrowed down my dozens of pics to a few…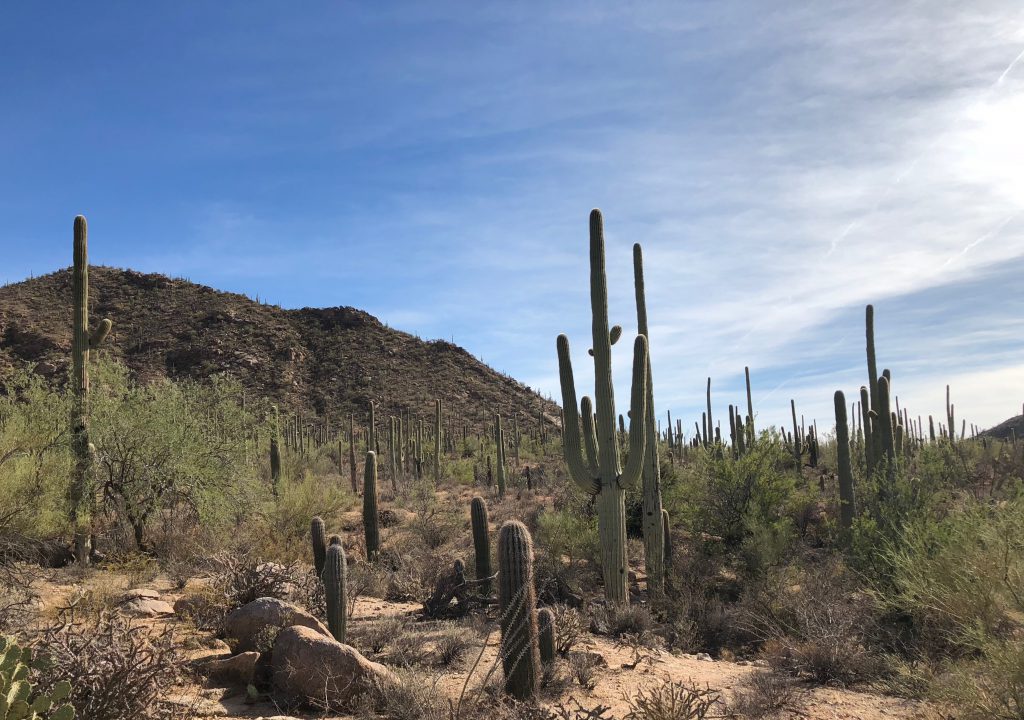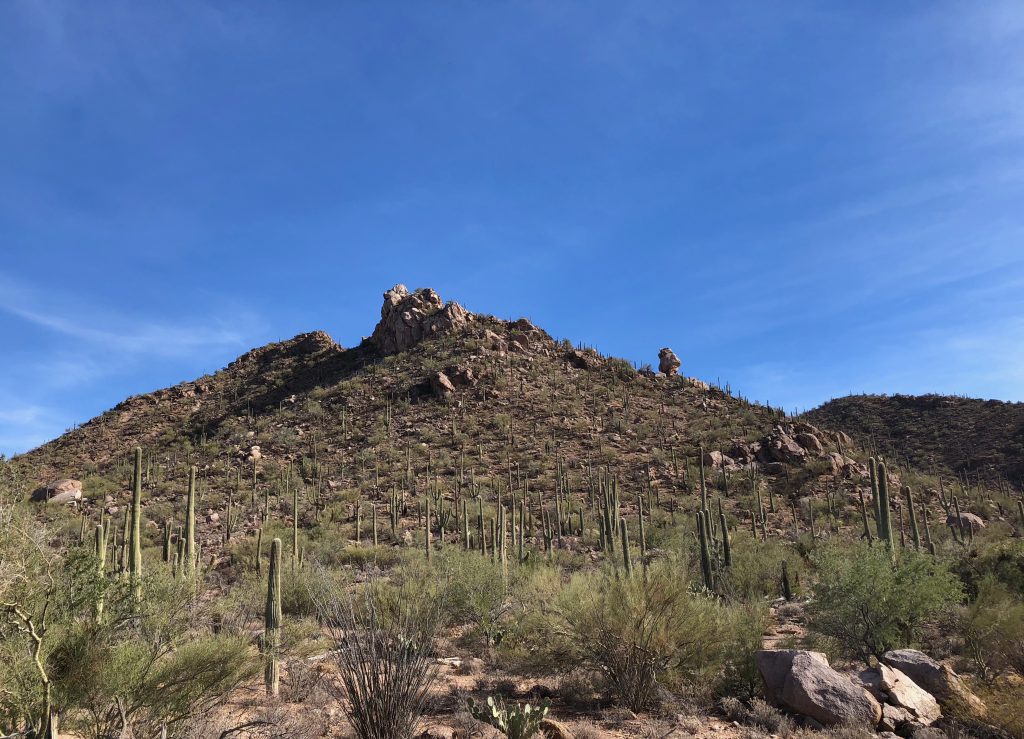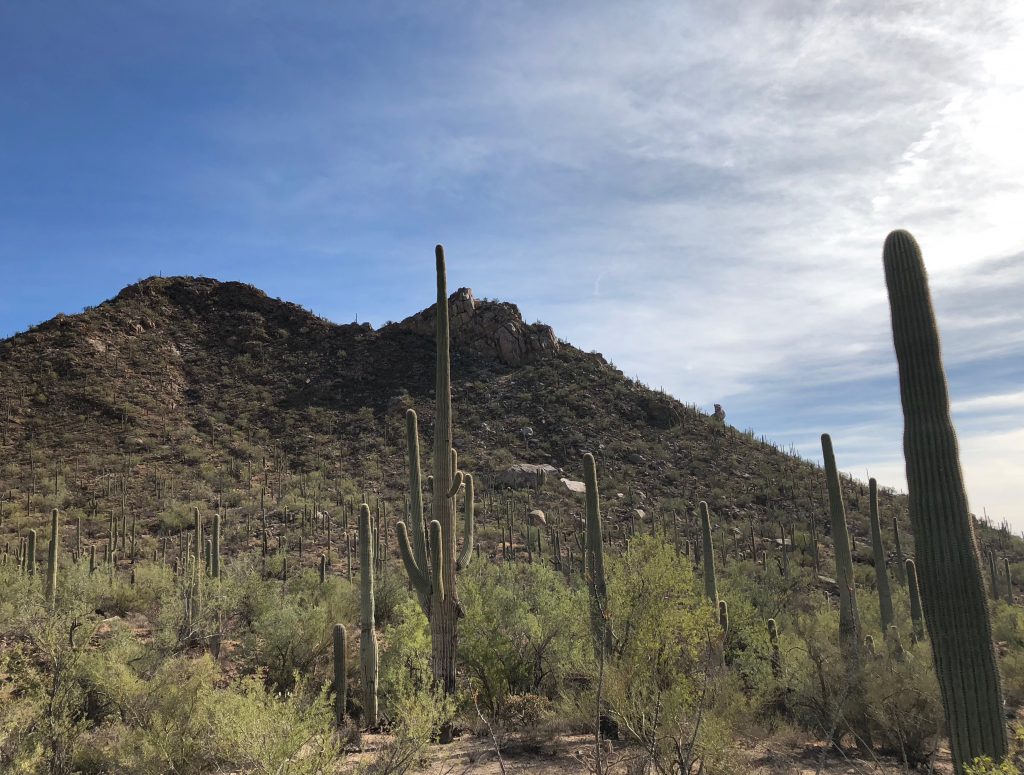 we were fans of these arm nubs. saguaro fact: they don't start to grown their first arm until they are about 75 years old.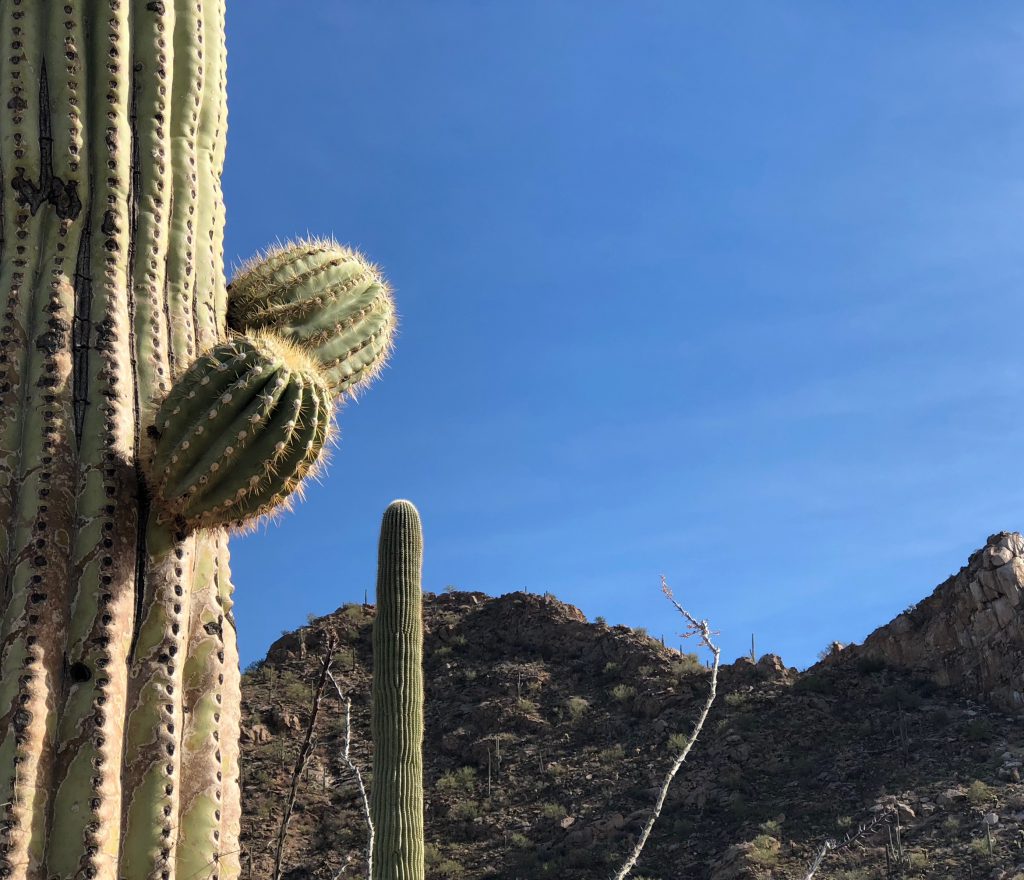 up close with saguaro spines.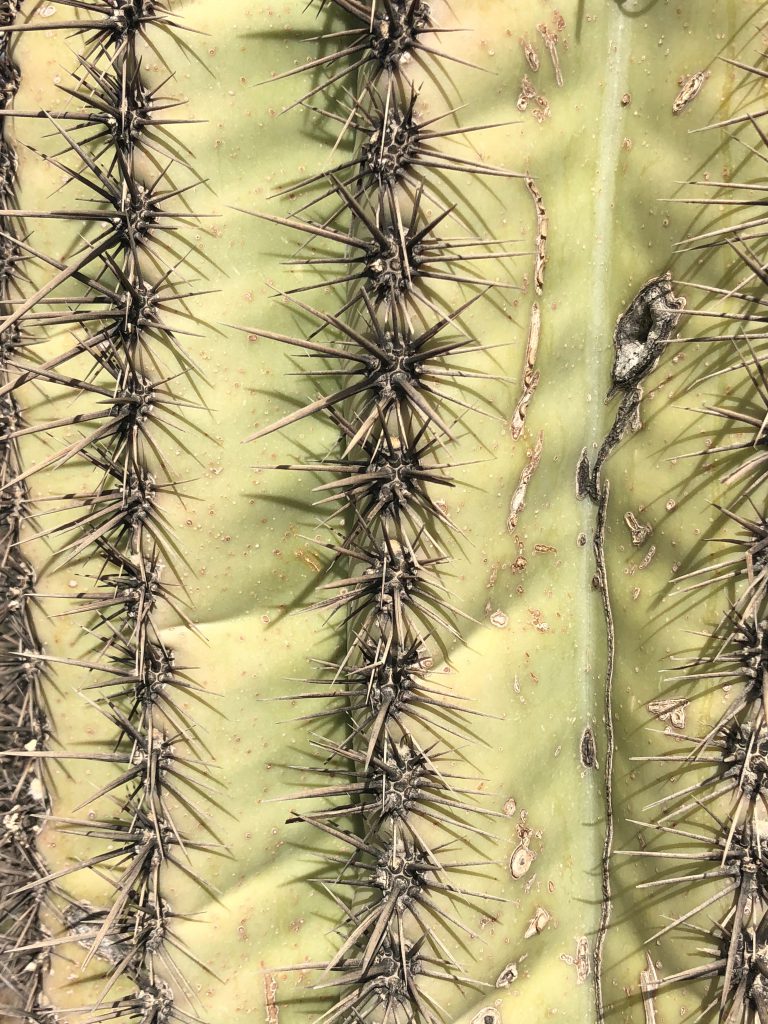 my favorite of them all. this mangled mess.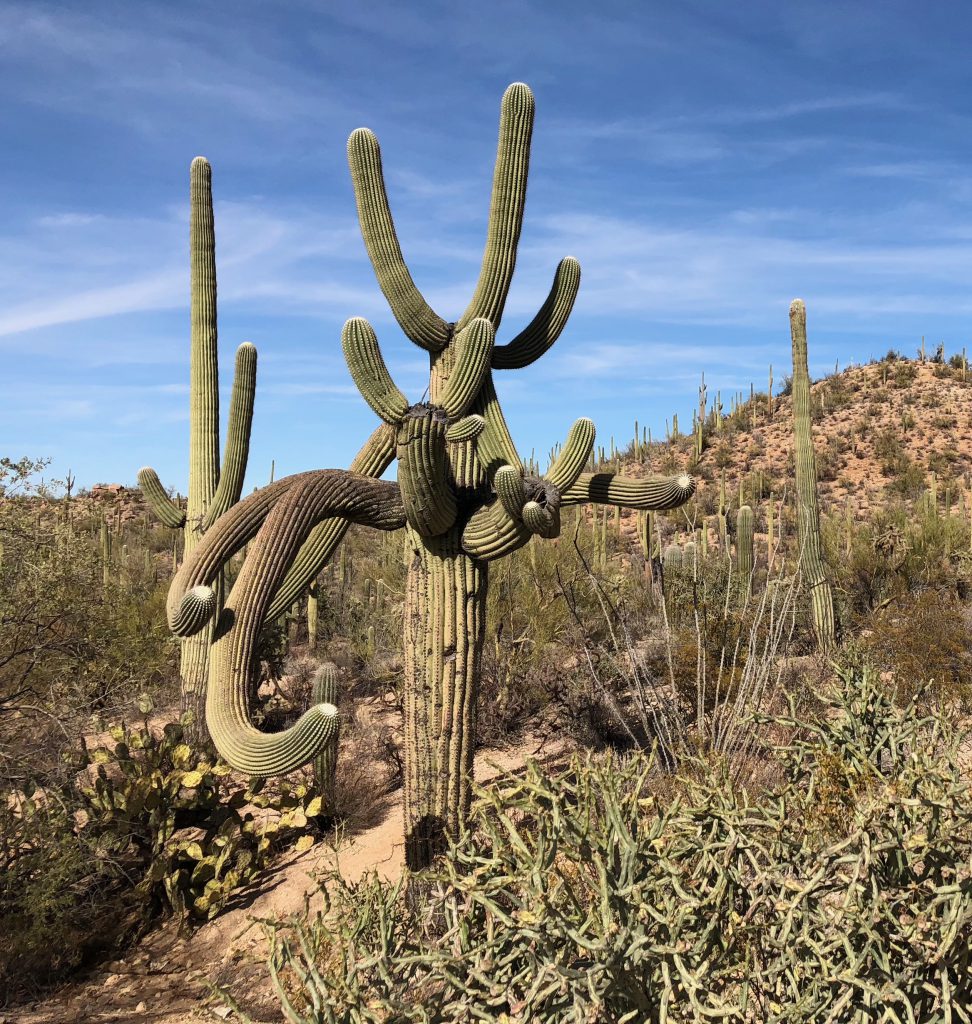 the mangled cactus was next to this perfect cactus.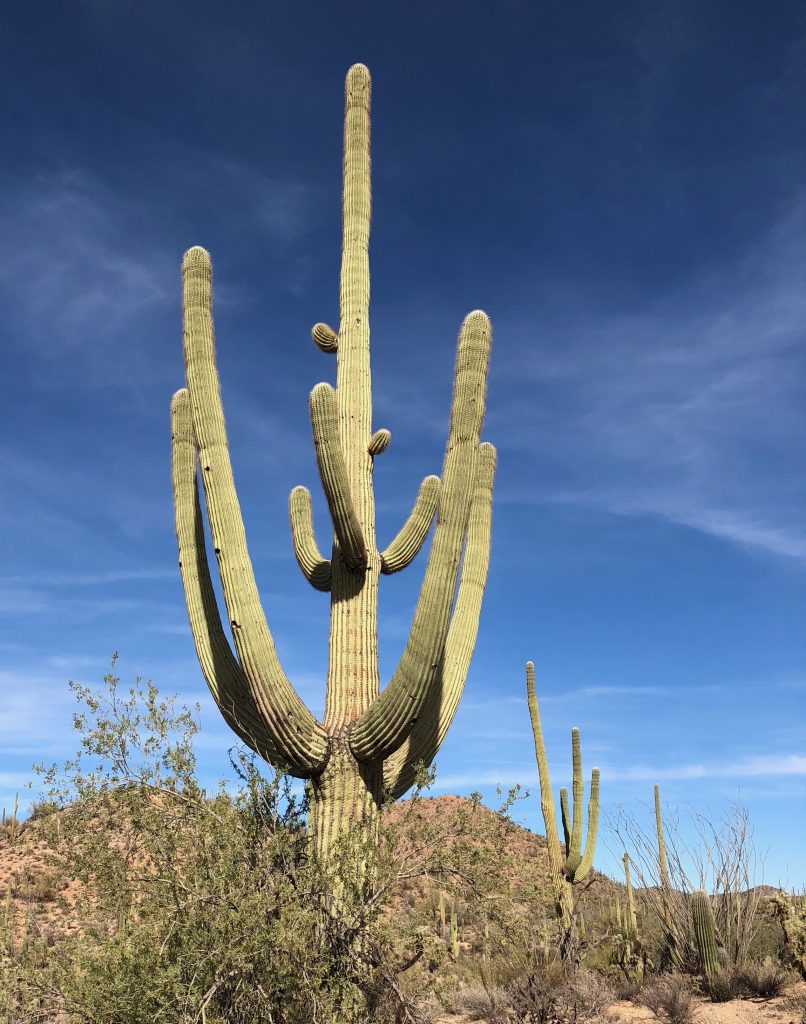 and one last landscape view.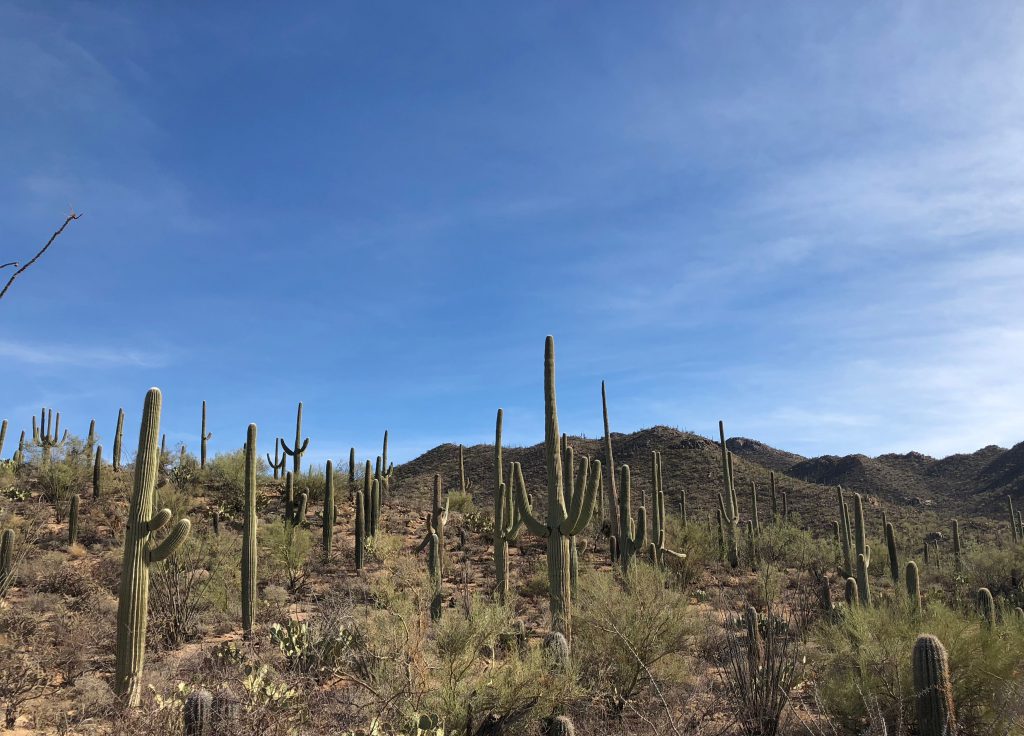 we were only able to visit the west side of the park while we were in tucson, but we aren't toooo far from the east side at our current spot in benson, so we are hoping to maybe go back and check it out. and maybe get that sunset pic in our collection.