after we left mesa, we moved on down the road a bit to tucson, where we stayed in the driveway of a boondockers welcome member (in the middle of the desert) for a few days. there was so much to do in tucson, it was hard to narrow it down, but in the end, we decided on several museum type adventures.
the lidkids and i kicked things off with a visit to the children's museum. i didn't do enough research, though, and it wasn't included in our acm membership so we had to pay full price. oh well. we figured that just meant that we would have to stay all day and get our money's worth from the place.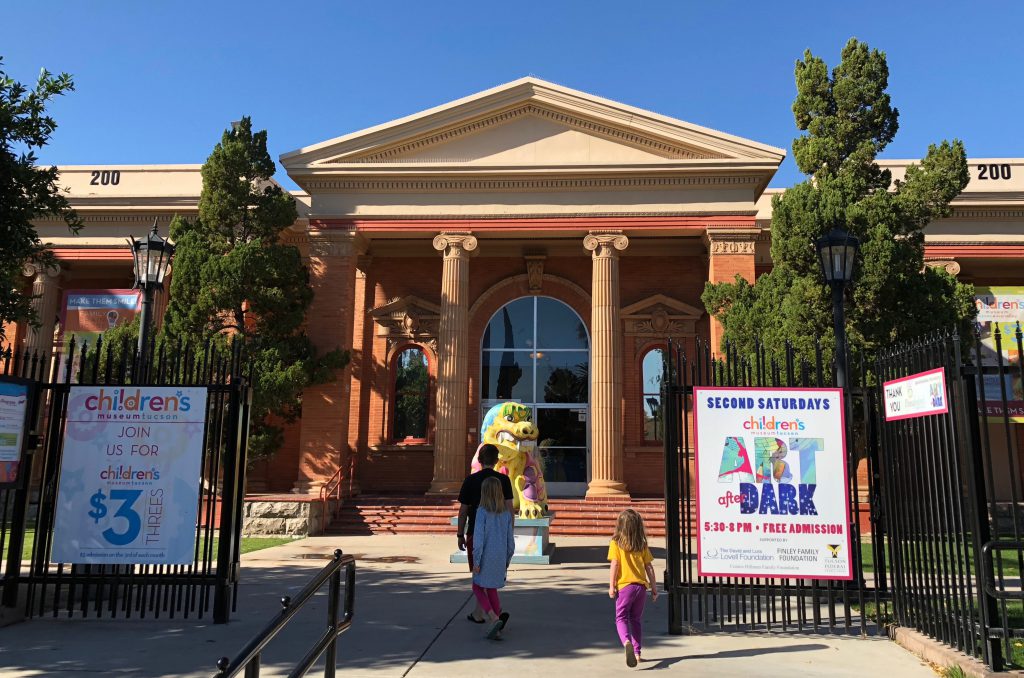 electricity studies.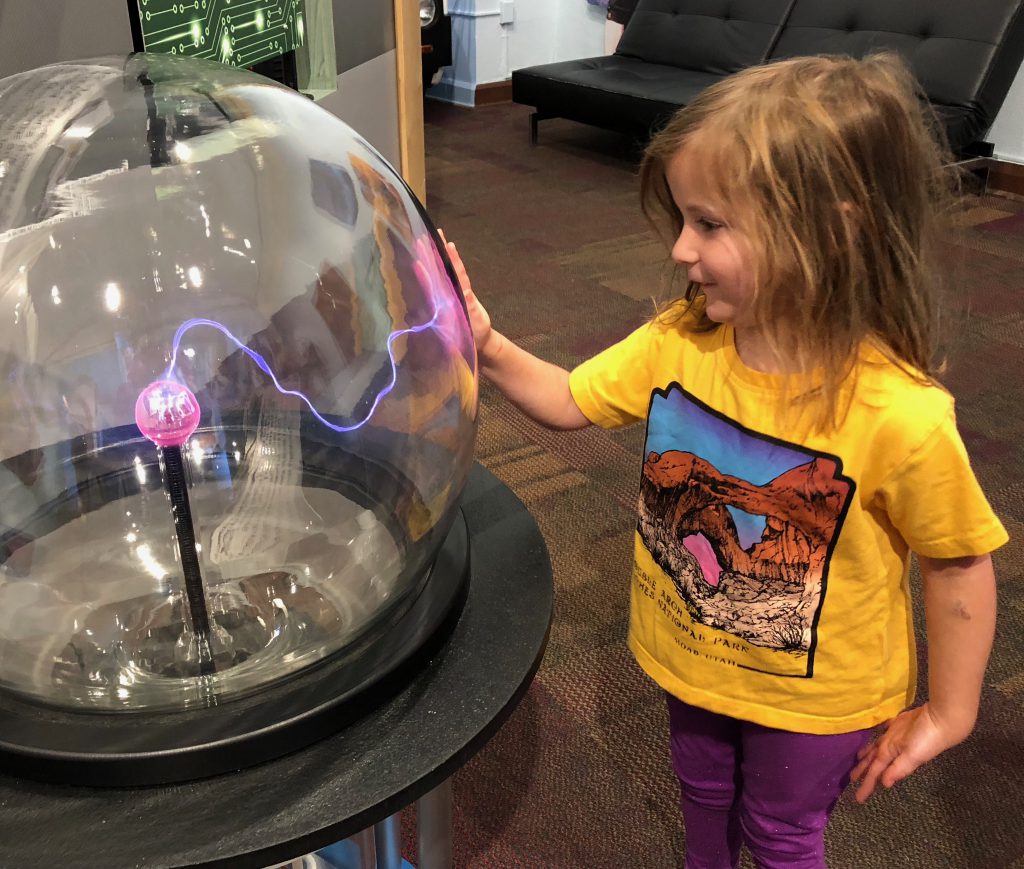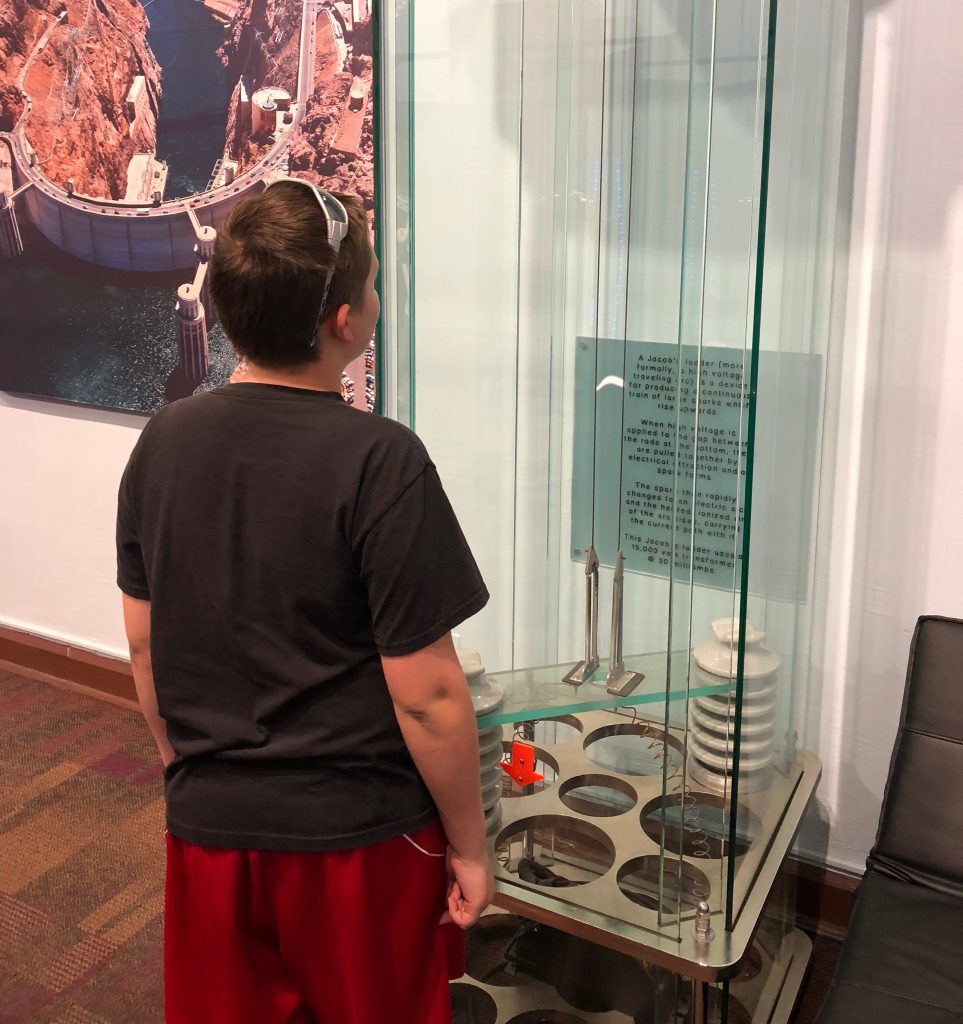 firetruck explorations.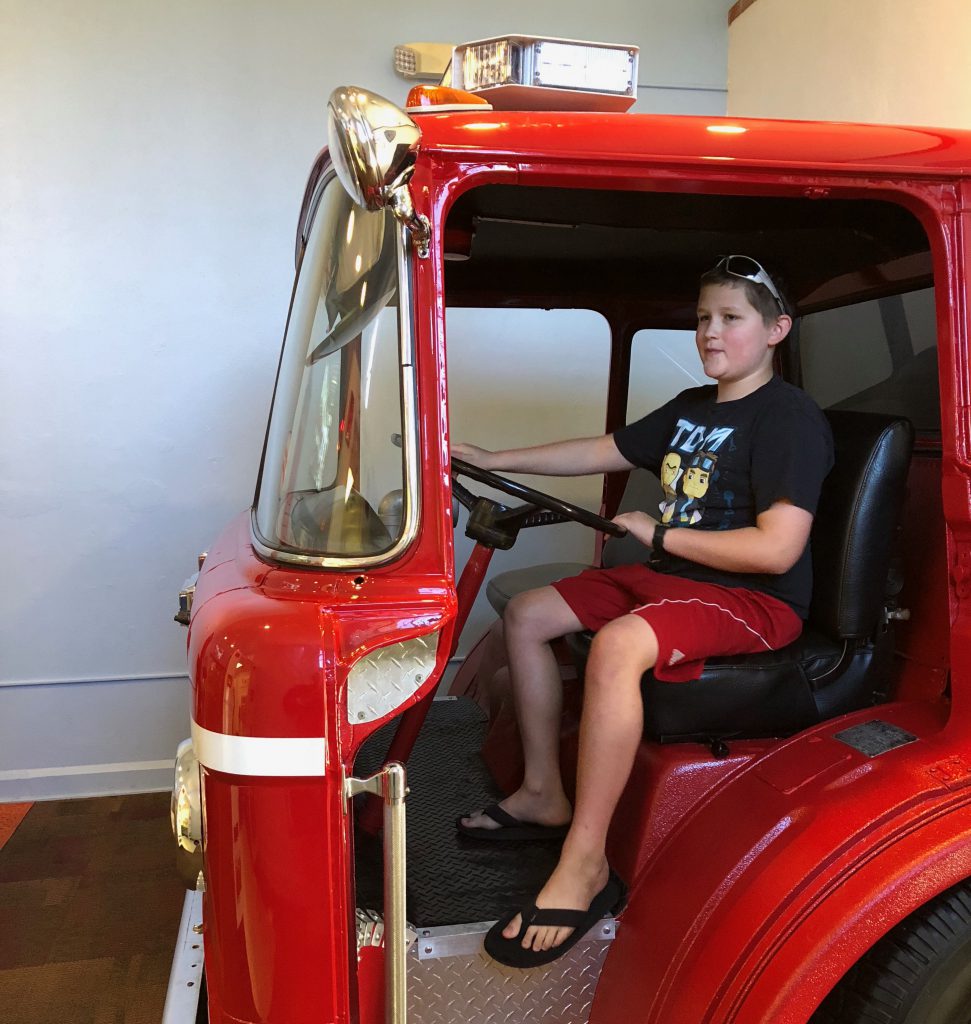 we were super excited to find a train room, only to find a tiny bin of half broken track and a handful of generic train parts. hazel played for a minute, but the grocery room next door won out pretty quickly.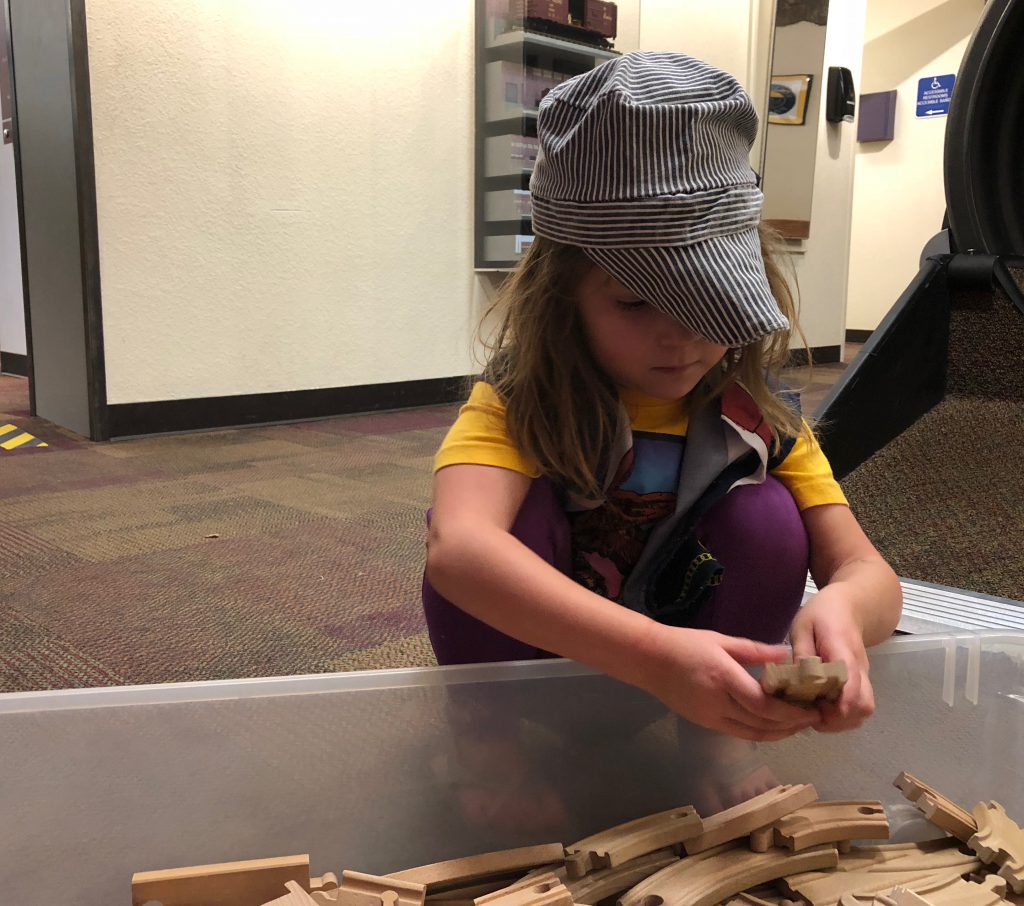 so, we spent most of our time in the grocery room. the kids had a lot of fun and some of them had a pretty good meltdown when it was time to go. that's how i know we had a successful day.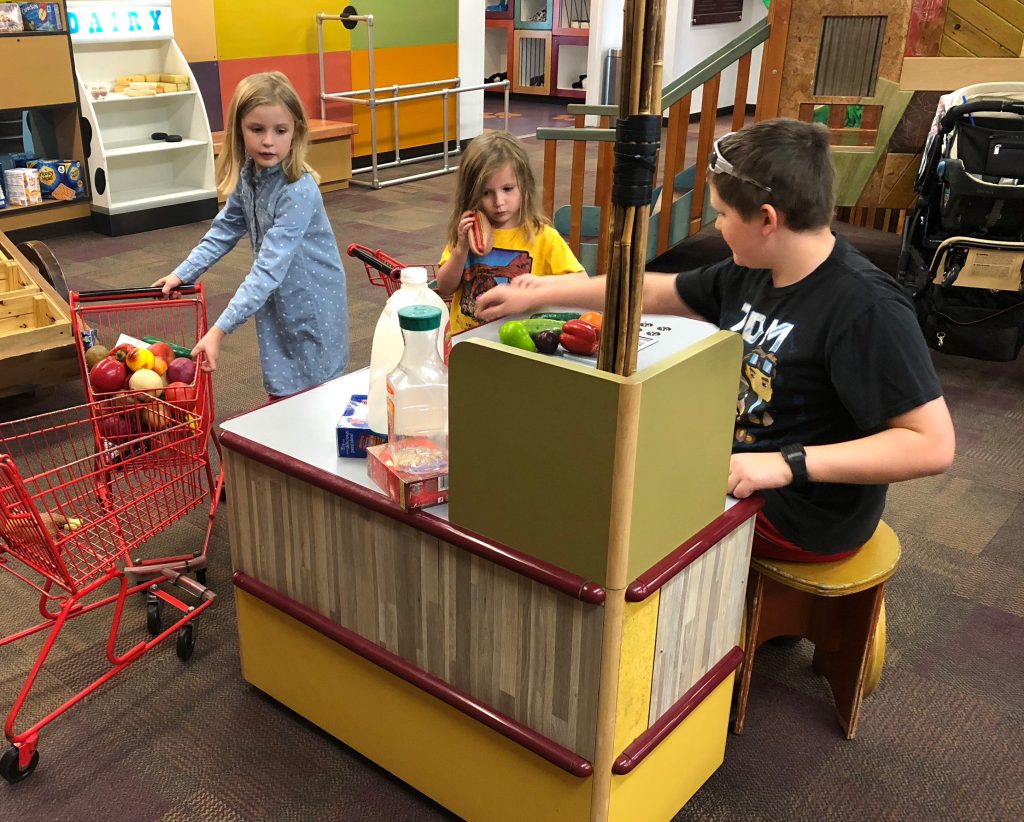 the next day, the kids and i went to saguaro national park in the morning (separate post), but when derek got off work, we cruised over to the "mini time machine museum of miniatures" which has a ginormous front door, so we could feel like miniatures.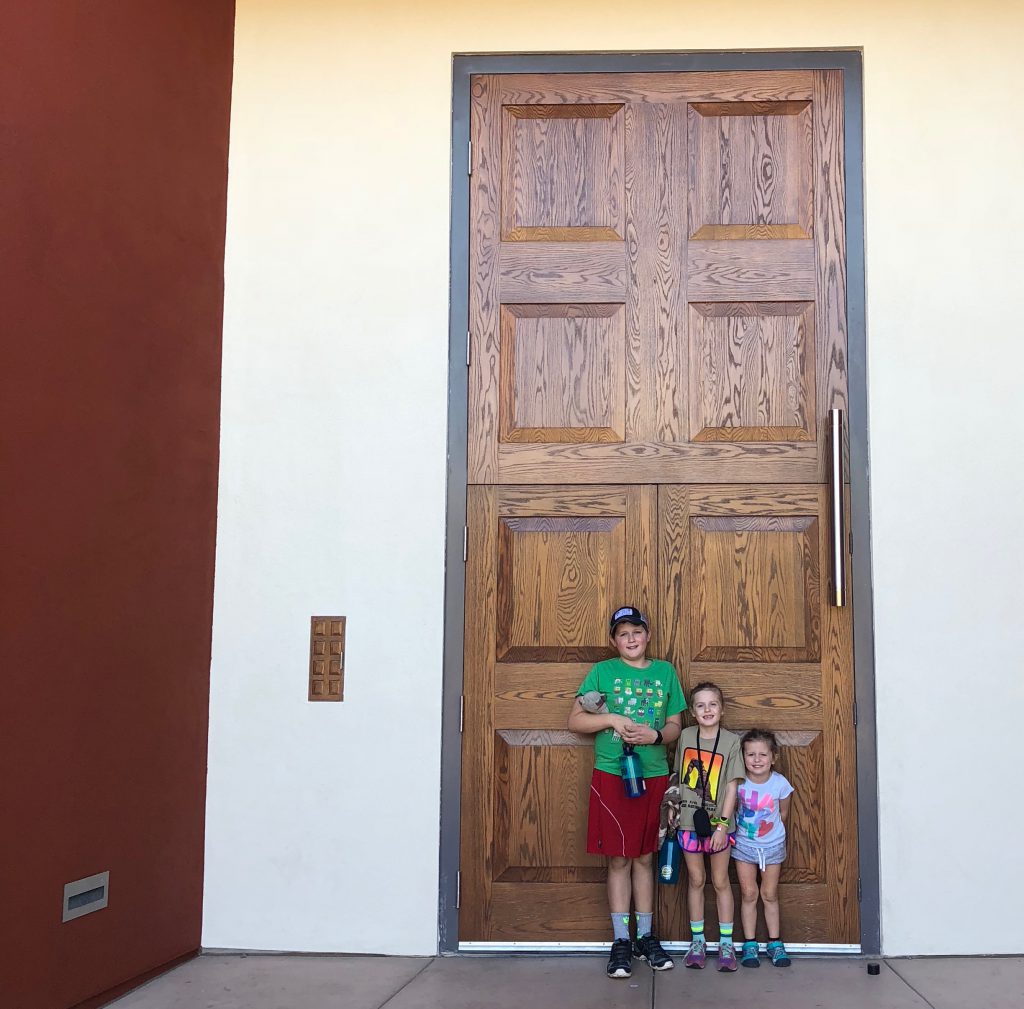 inside, there were tons of intricate dollhouses, with so many details, you could spent hours and still miss things.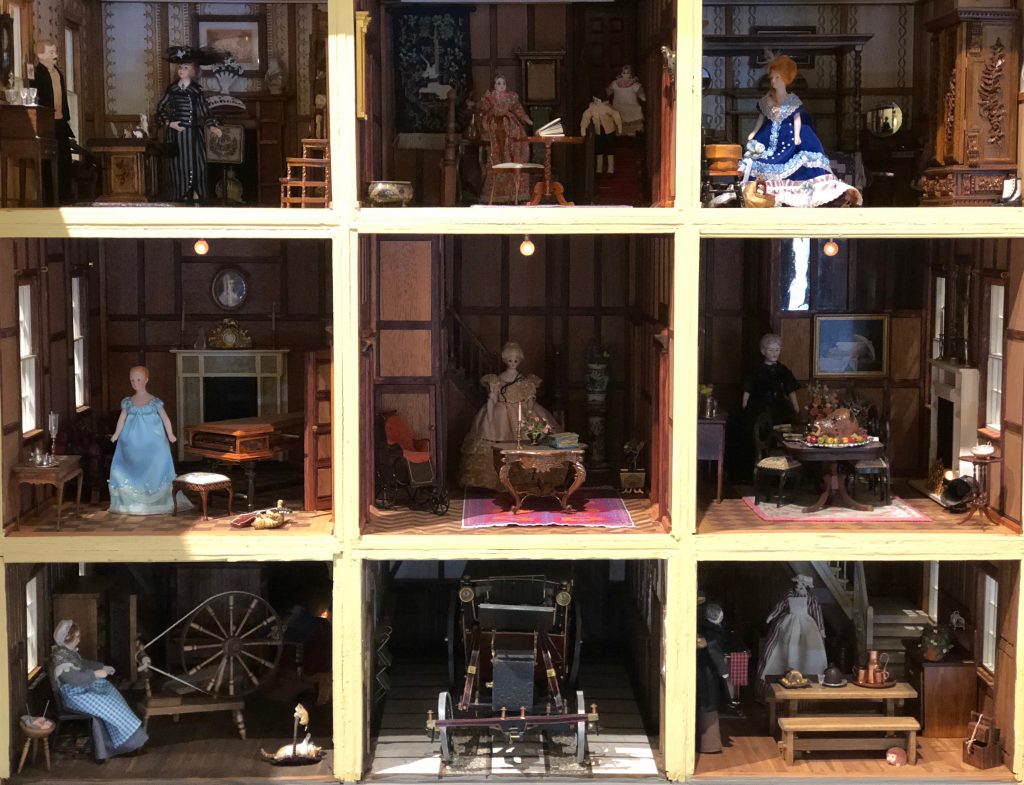 the kids were pretty impressed.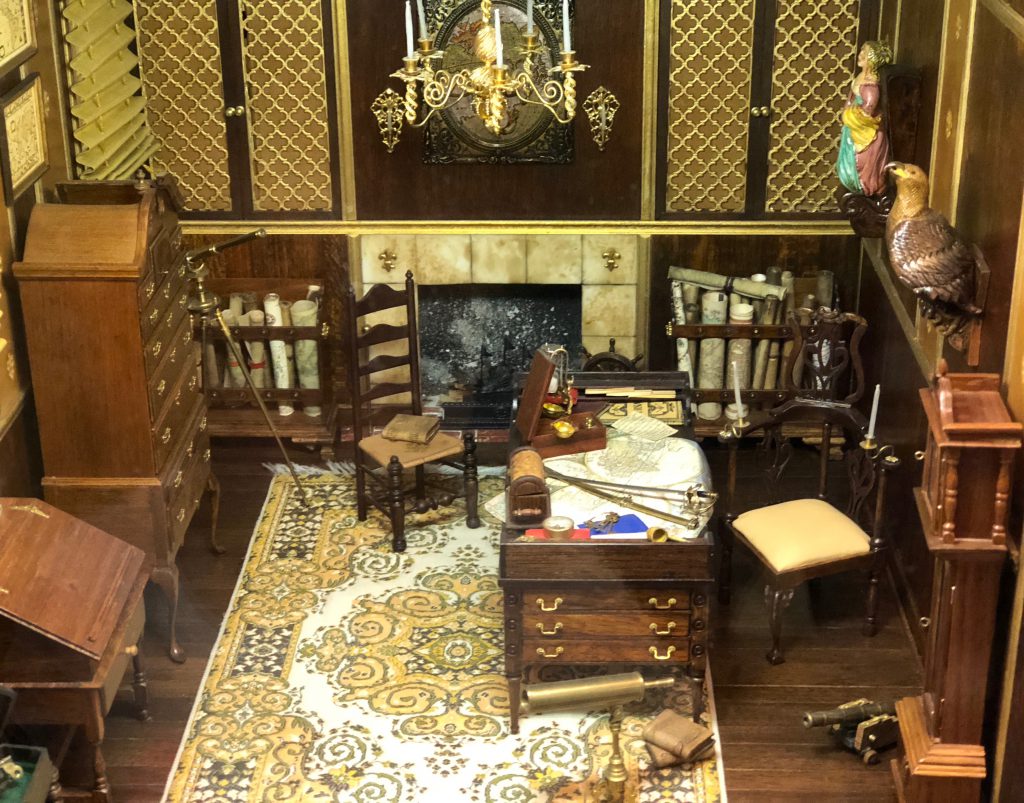 the christmas village and underground village were pretty cool.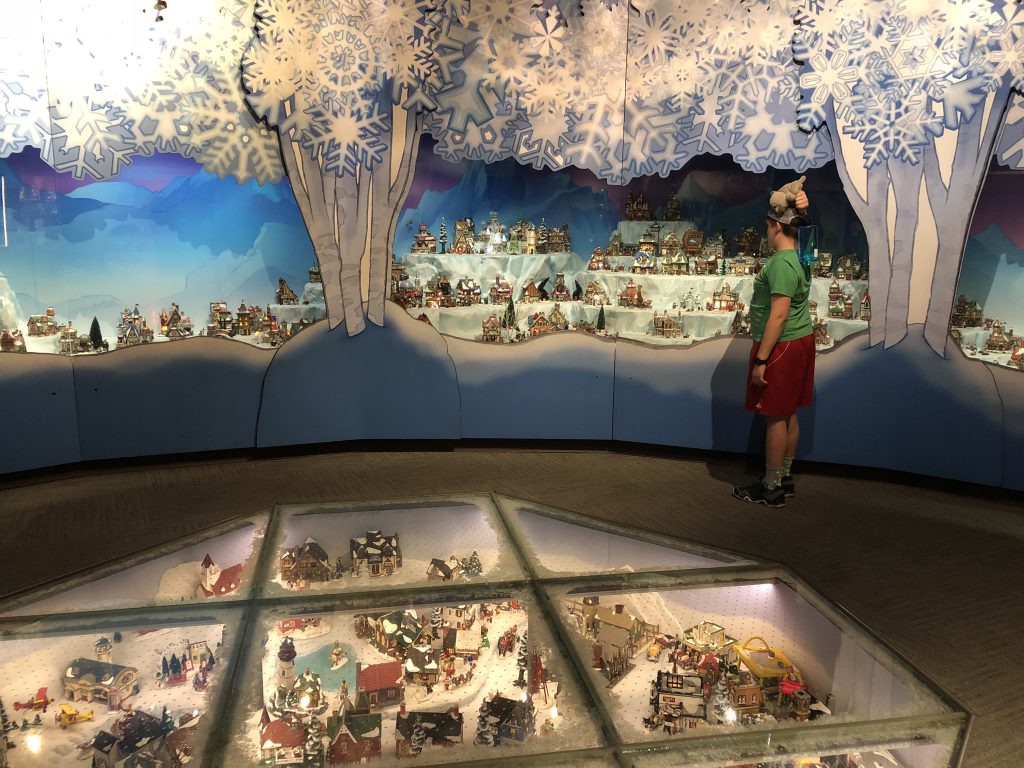 obviously, hazel found a train.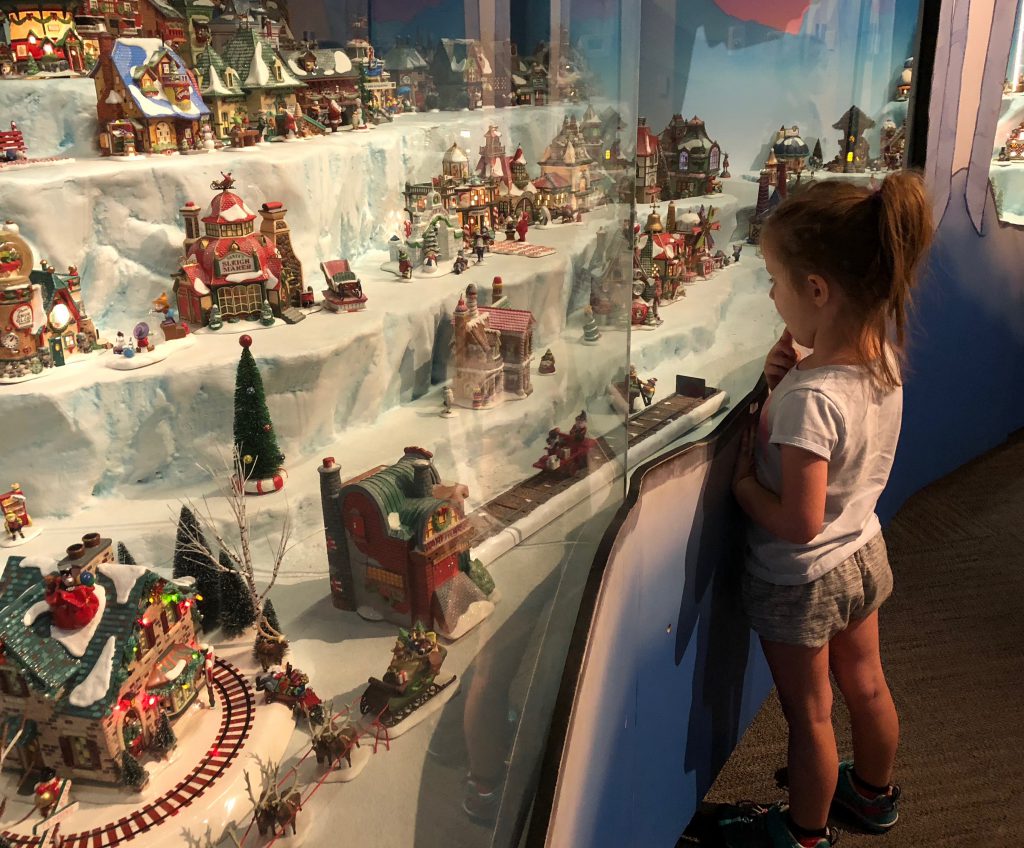 there was an area dedicated to miniatures of other cultures. like this pueblo.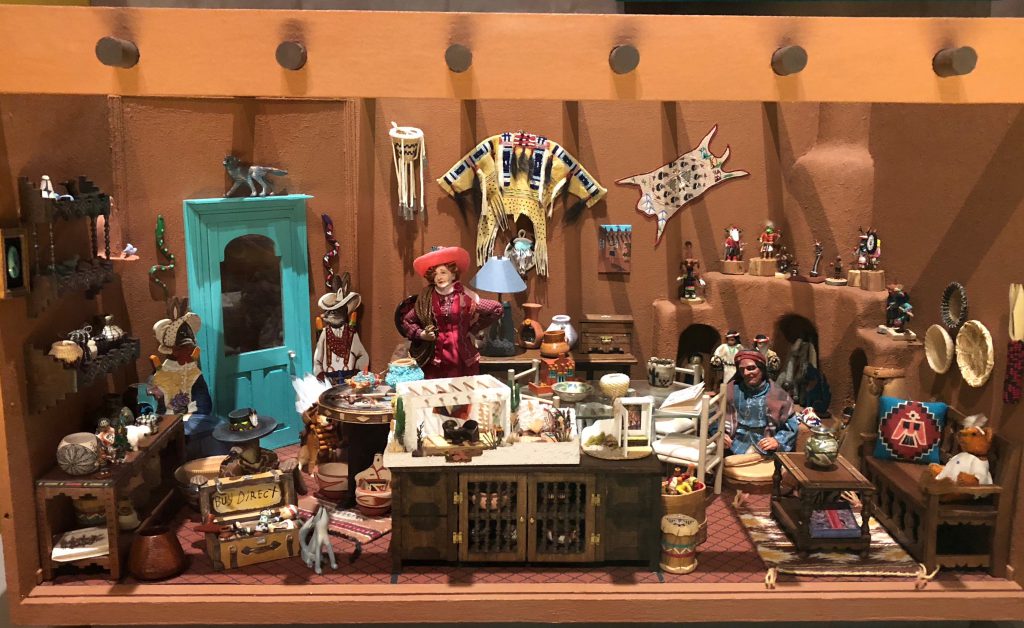 and this asian market.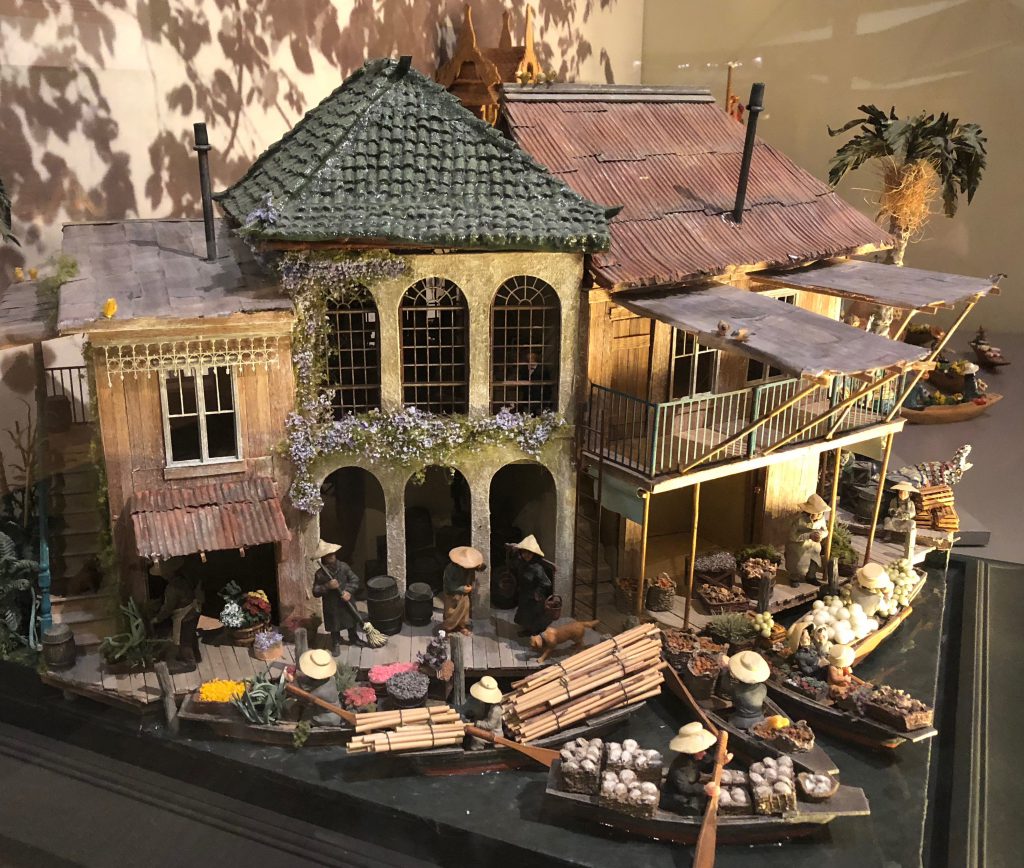 and the most realistic thing in the whole place…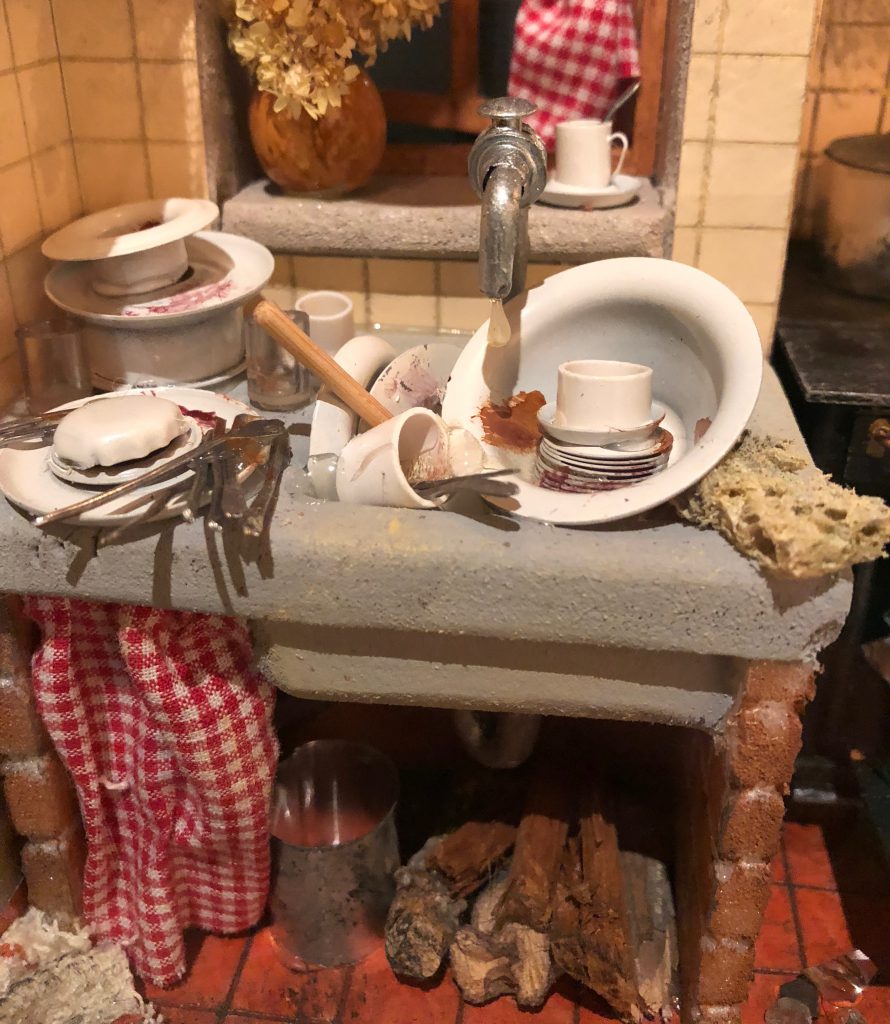 the kids didn't last long. i don't blame them. it started to become a bit monotonous. and the displays were behind glass, so it was hard to get a good look in at some of the stuff. and they were up high, so hazel had to be lifted up constantly, so she just resorted to running rampant. so, overall, it was pretty cool, but maybe not for tiny kids.
from there, we stopped at a mall, to maybe spend an rei gift certificate and/or pick up a gift for ike's birthday in a few days. somehow, we were suckered into letting anna get her hair curled at a mall kiosk (but i stood strong and didn't purchase the curler/flat iron).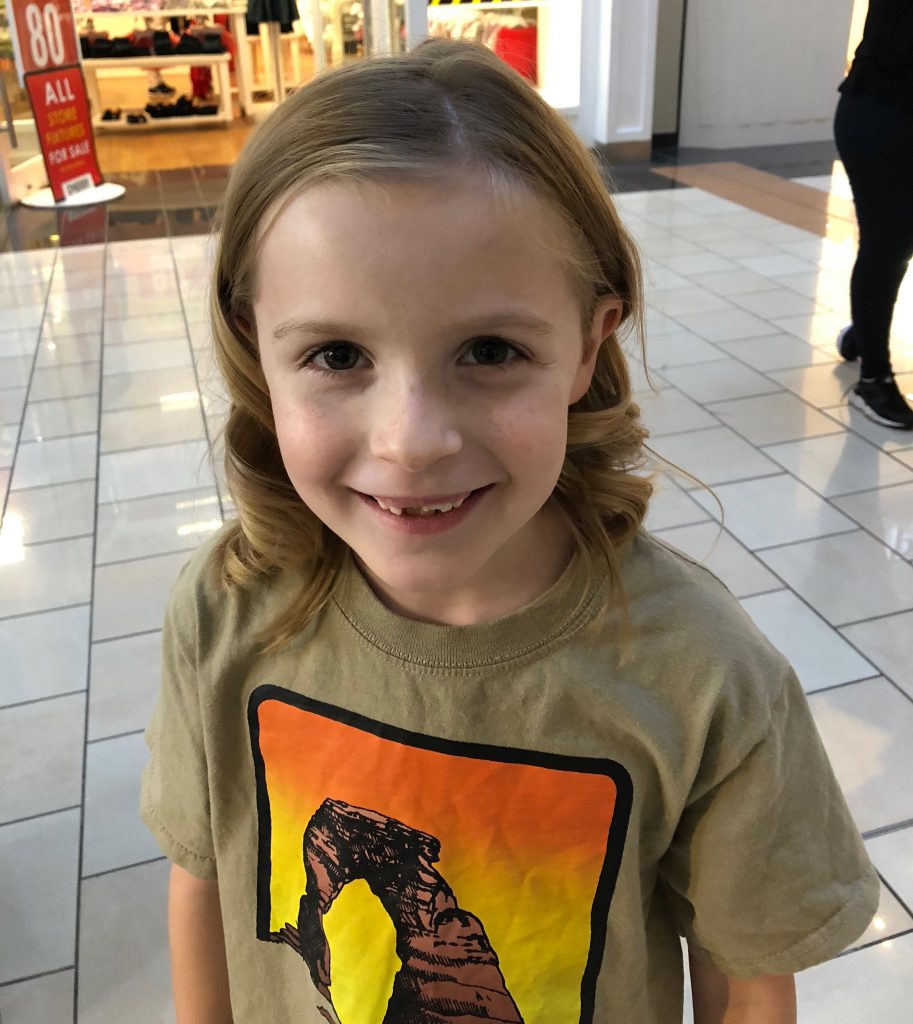 the next day, for our third and final tucson area museum, we went to biosphere 2. basically, in the 90s, it was an experiment to test the viability of an enclosed ecological system for maintaining human life in outer space. there was fighting amongst scientists and food shortages, so i guess since we aren't living on the moon, there's still some work to be done. the company that owned it dissolved and it is now owned by the university of arizona. where it's been turned into a research facility and museum.
there are different biomes (ocean, savannah, rainforest, coastal desert, mangrove marsh) and researchers can control environmental conditions to study them. the human habitat from the 90s experiment has been turned into a bit of a museum. we took a little tour to learn about the history of the place, the infrastructure and the current research.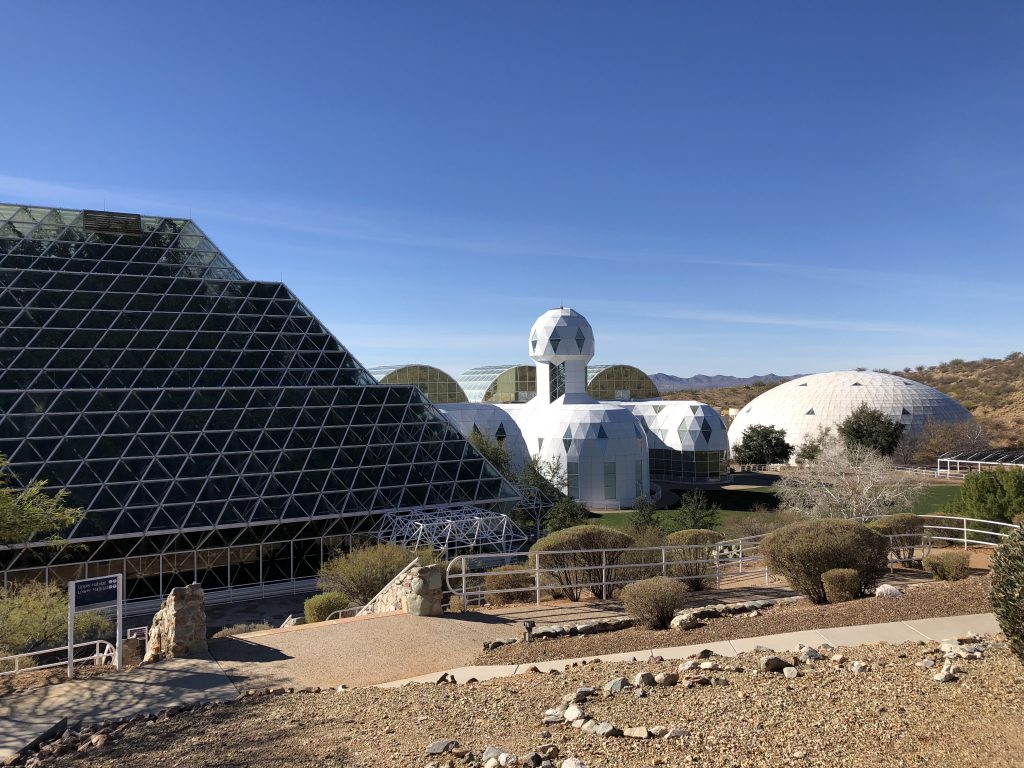 the kids worked very hard on a "junior scientist" scavenger hunt (and were very disappointed to be handed a sticker for their efforts. the same sticker we all received on the tour).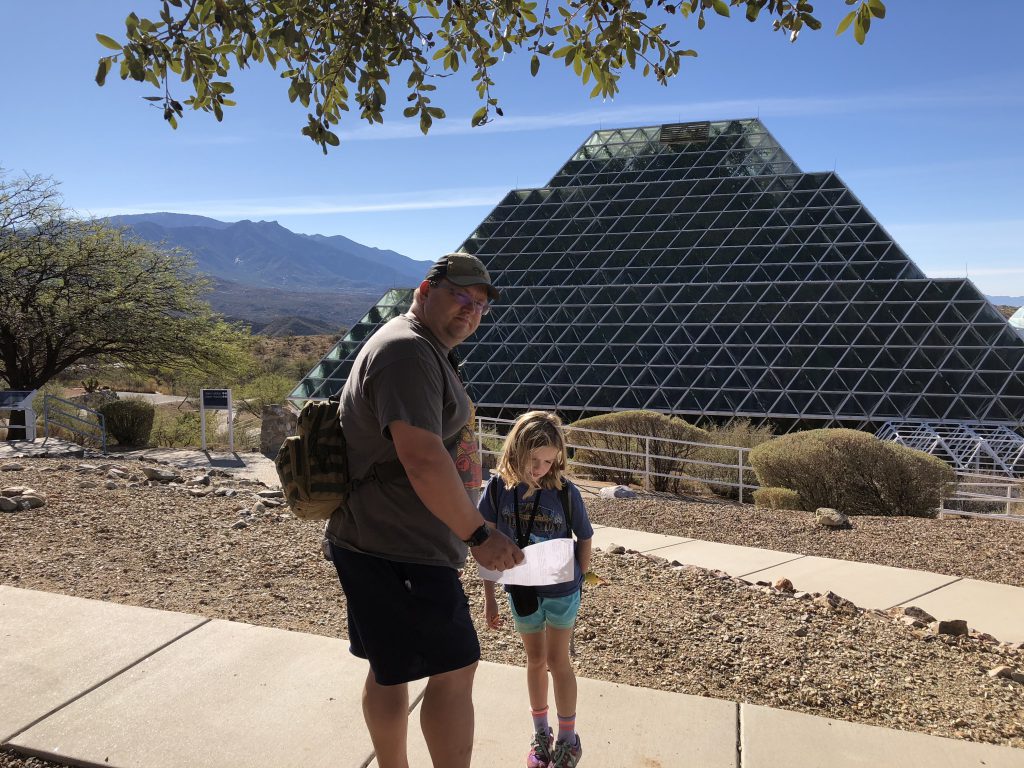 inside the savannah room.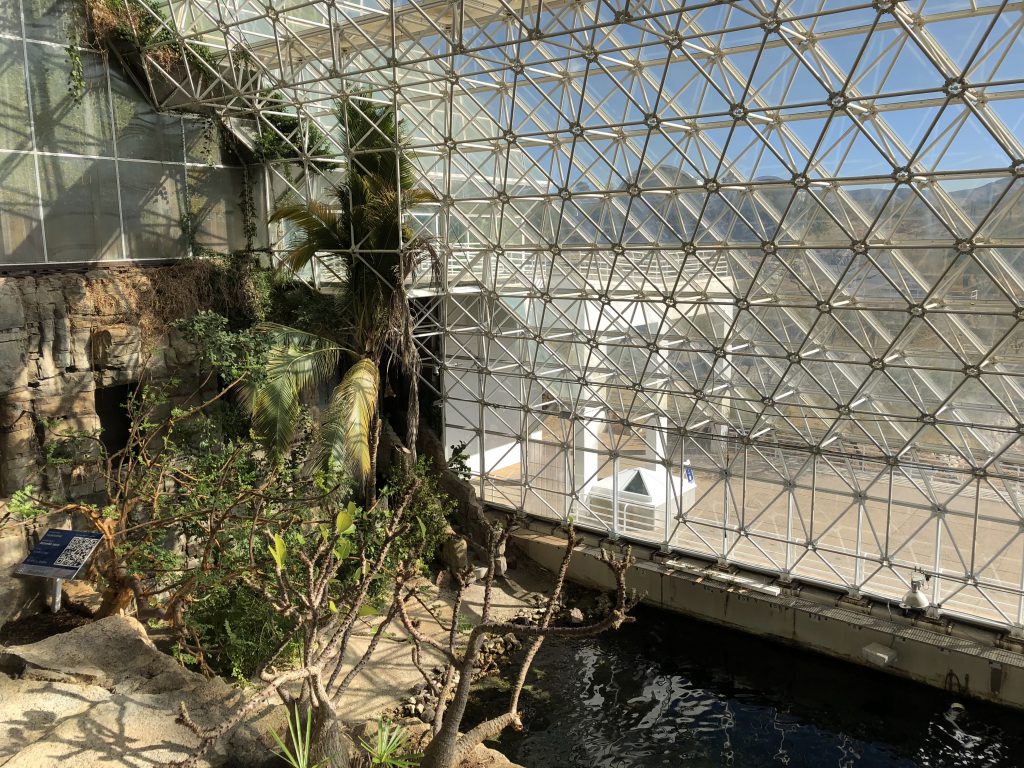 the rainforest. it was so humid and warm. like florida.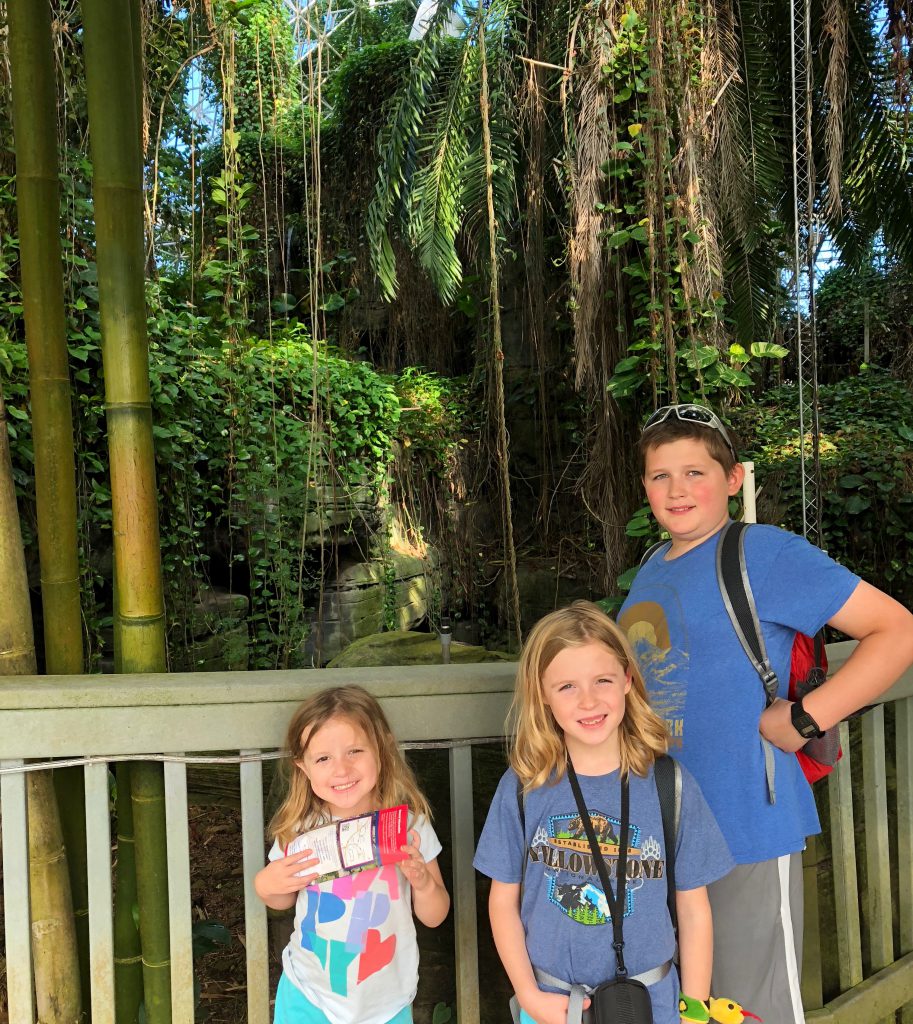 the ocean.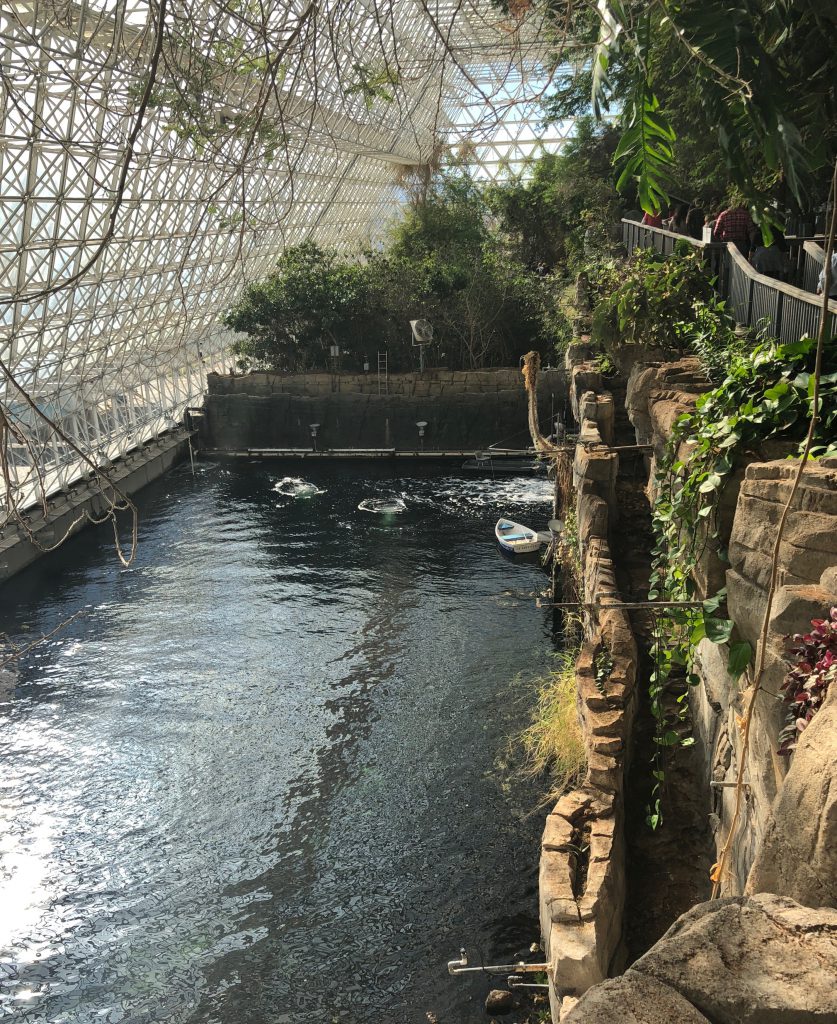 and desert.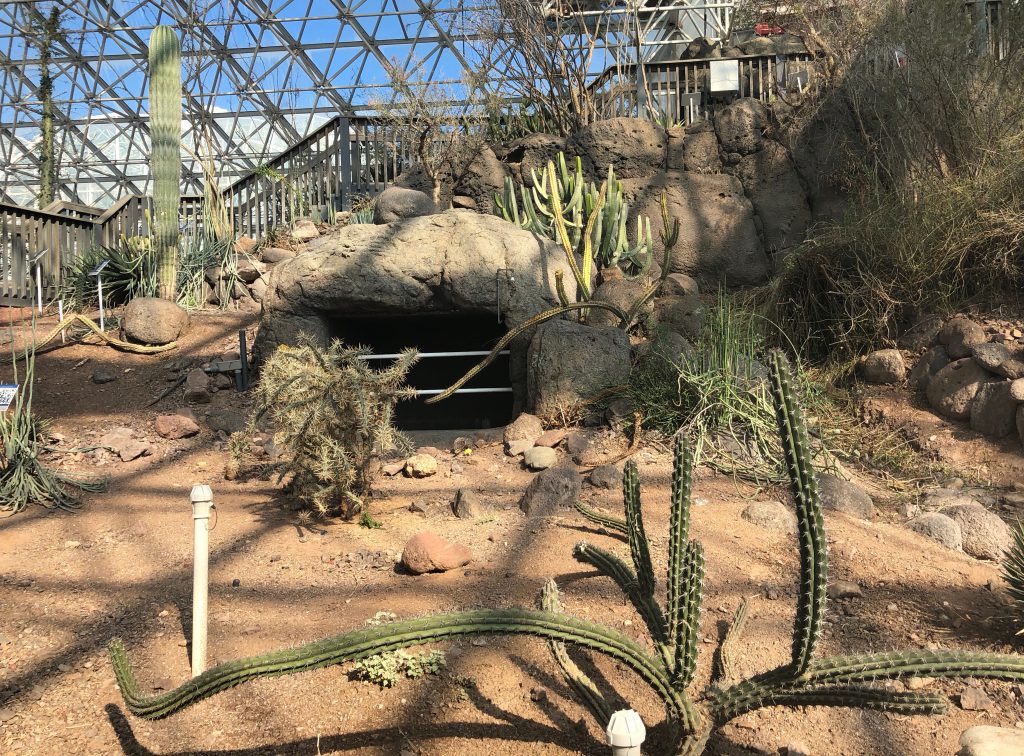 the biomes were all a lot smaller than i expected. and they all felt very fake. like a movie set. the whole thing felt like a big terrible movie about the future from the 1960s.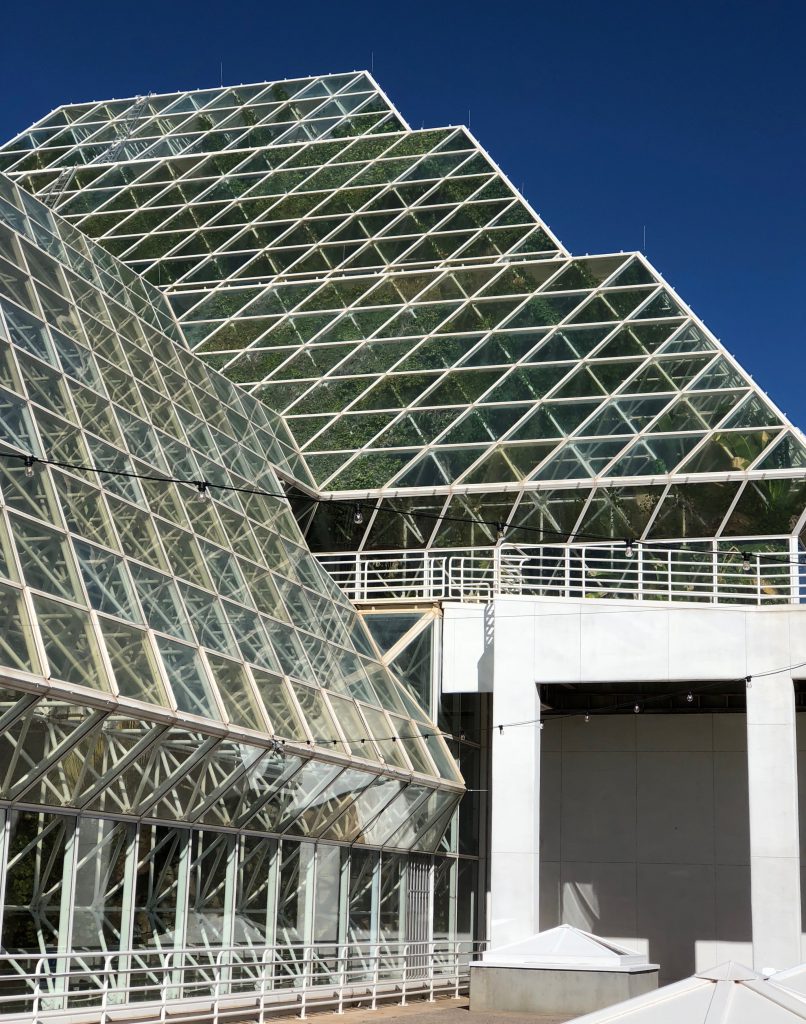 in the museum area, there was a lunar greenhouse, that is being used to research growing plants in space.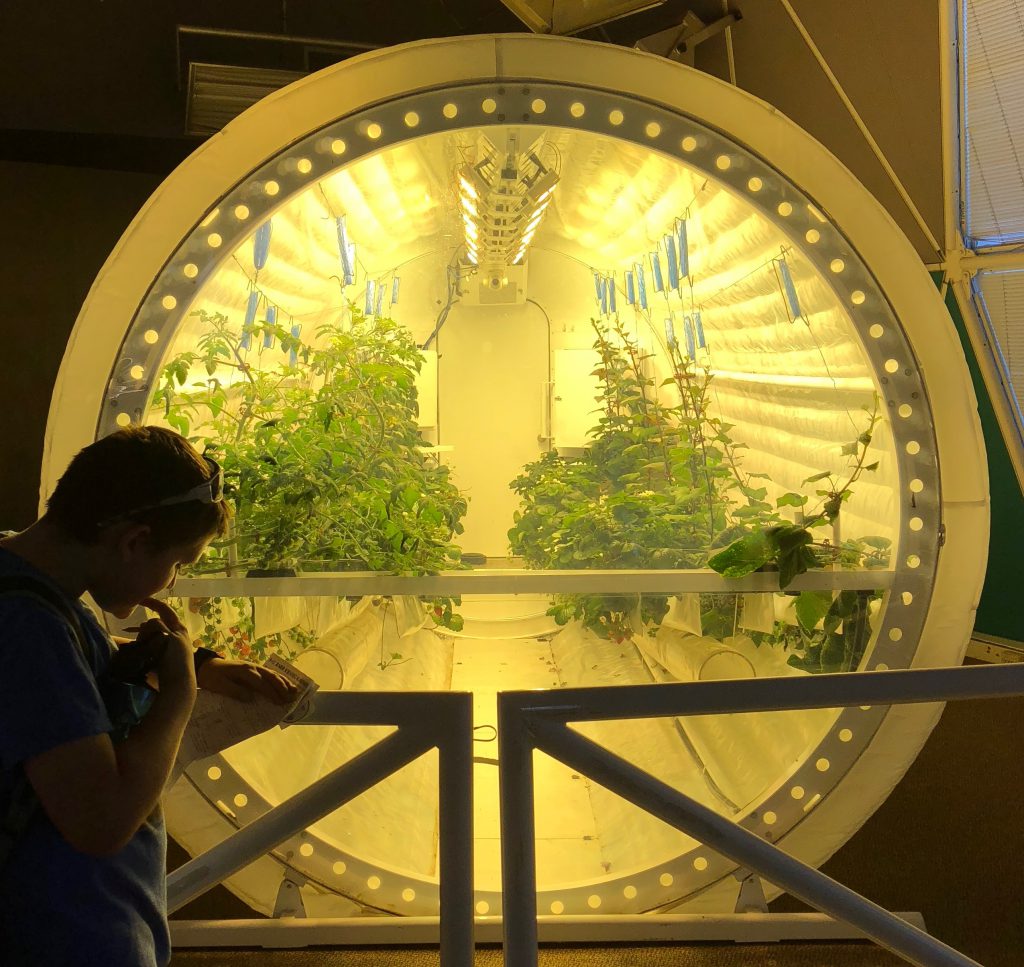 anyhow. it was pretty cool. different. an experience.
also, later we learned that all three of the museums we went to had coupons in the tucson coupon book that we didn't purchase. so if you're reading this, and thinking that you might be checking out more than one of the places, get your hands on that coupon book.
back at the camper. for dinner. hazel requested a peanut butter spoon. and when i wasn't fast enough, she drew a picture of a peanut butter spoon to remind me. can you tell which is the real spoon and which is the artist's rendering?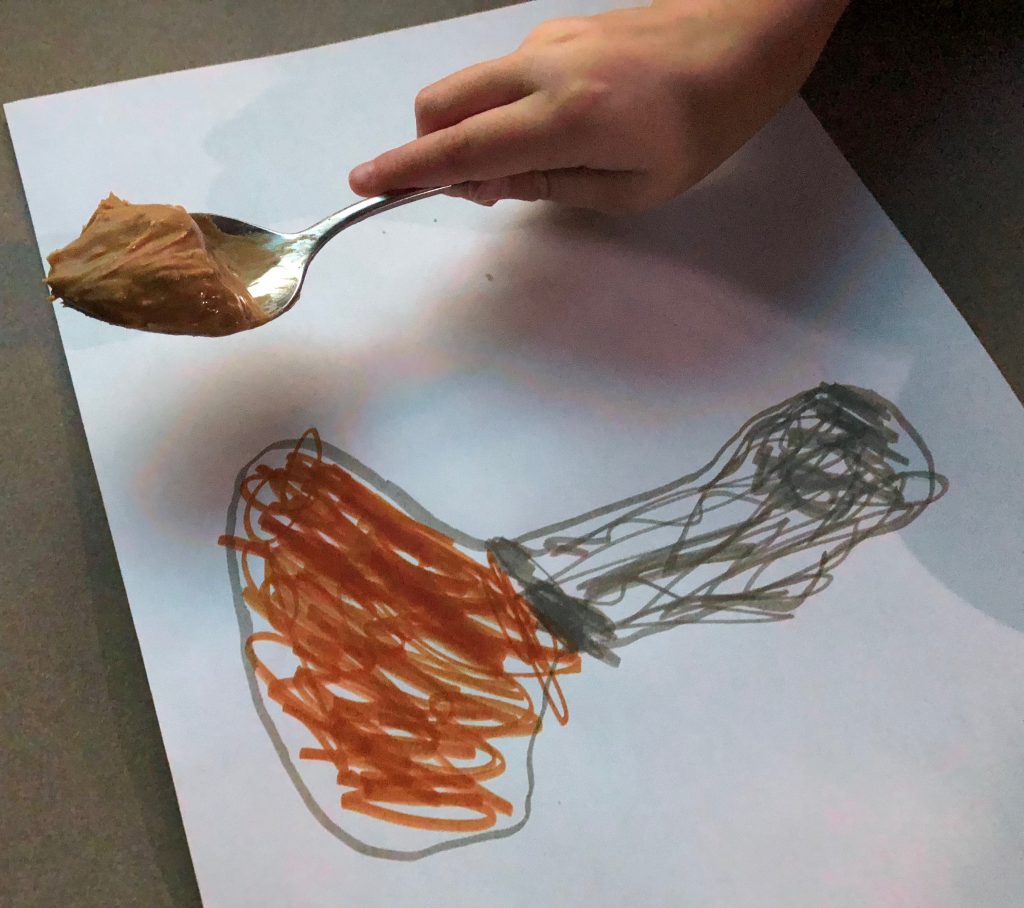 and that concludes our time in tucson (except for the trips to saguaro that i'm about to post about next…). special thanks to our boondockers welcome host, for the free spot, with a view.