anyone who knows us, knows that we are pretty big charlie brown and peanuts fans (especially at christmas time). while we were at point reyes, our campground was only an hour from the charles schulz museum in santa rosa, so of course i scheduled a day to take the drive out for a visit. this is yet another place that derek and i visited 13 years ago on our epic pre-kids san francisco trip. it's pretty heavy (obviously) on charles schulz, the artist, so i wasn't sure how long we would be, but there's plenty about our favorite cartoon pup and his gang, so even if we just hit all that, i knew the kids would like it.
anyhoo…
outside the museum, we stopped to pose with lifesize charlie brown.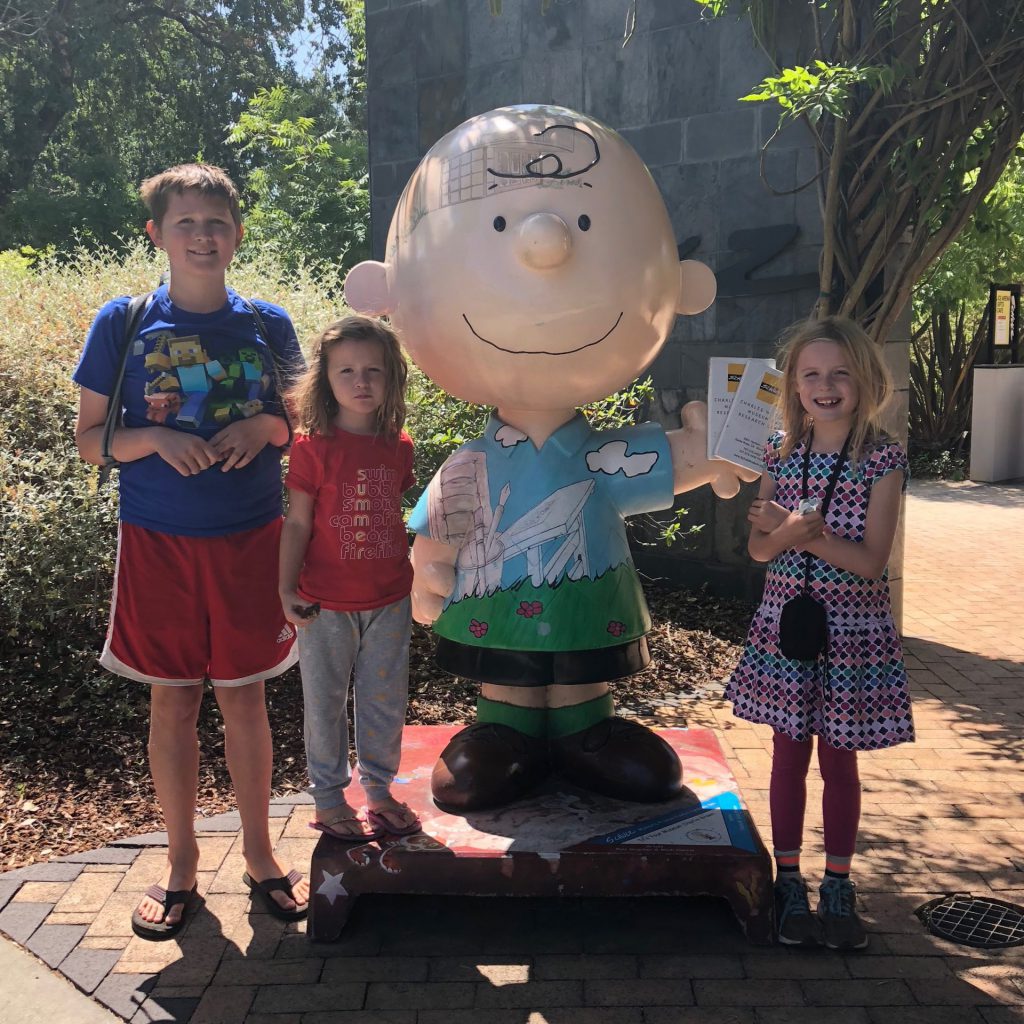 and snoopy and his house.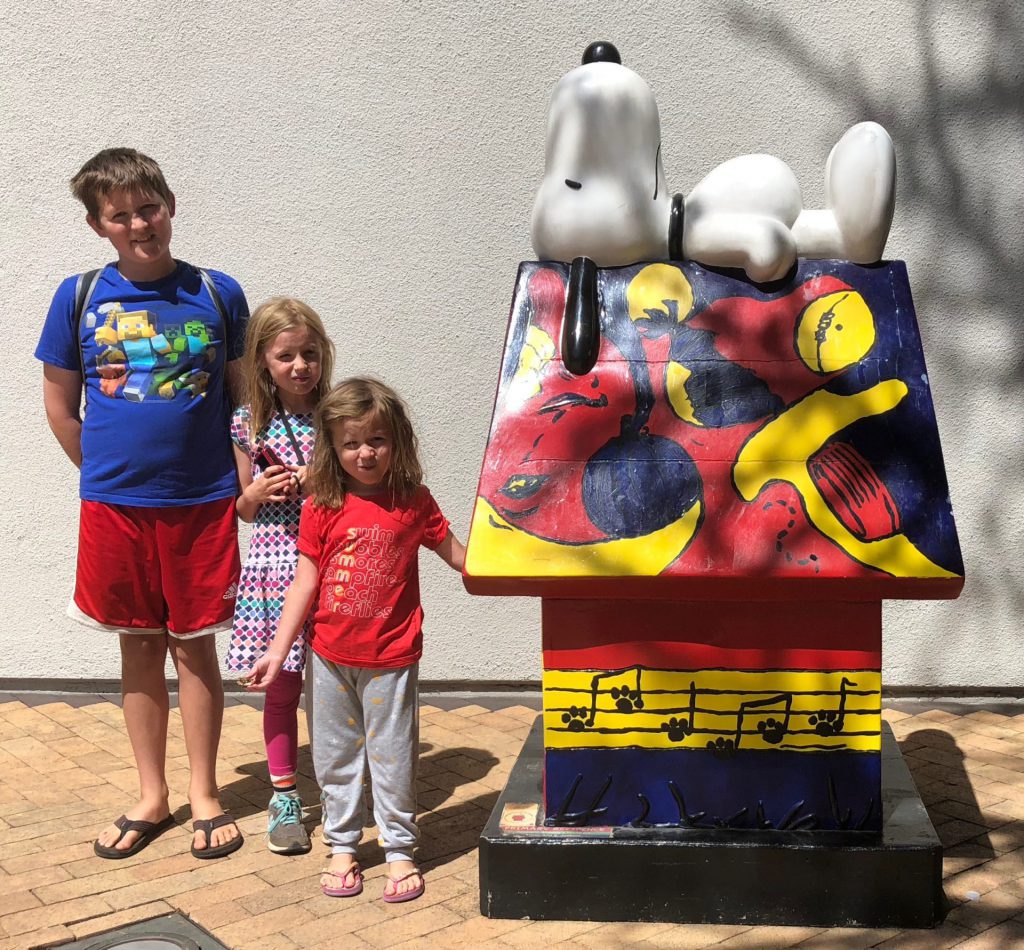 inside, old school snoopy greeted us.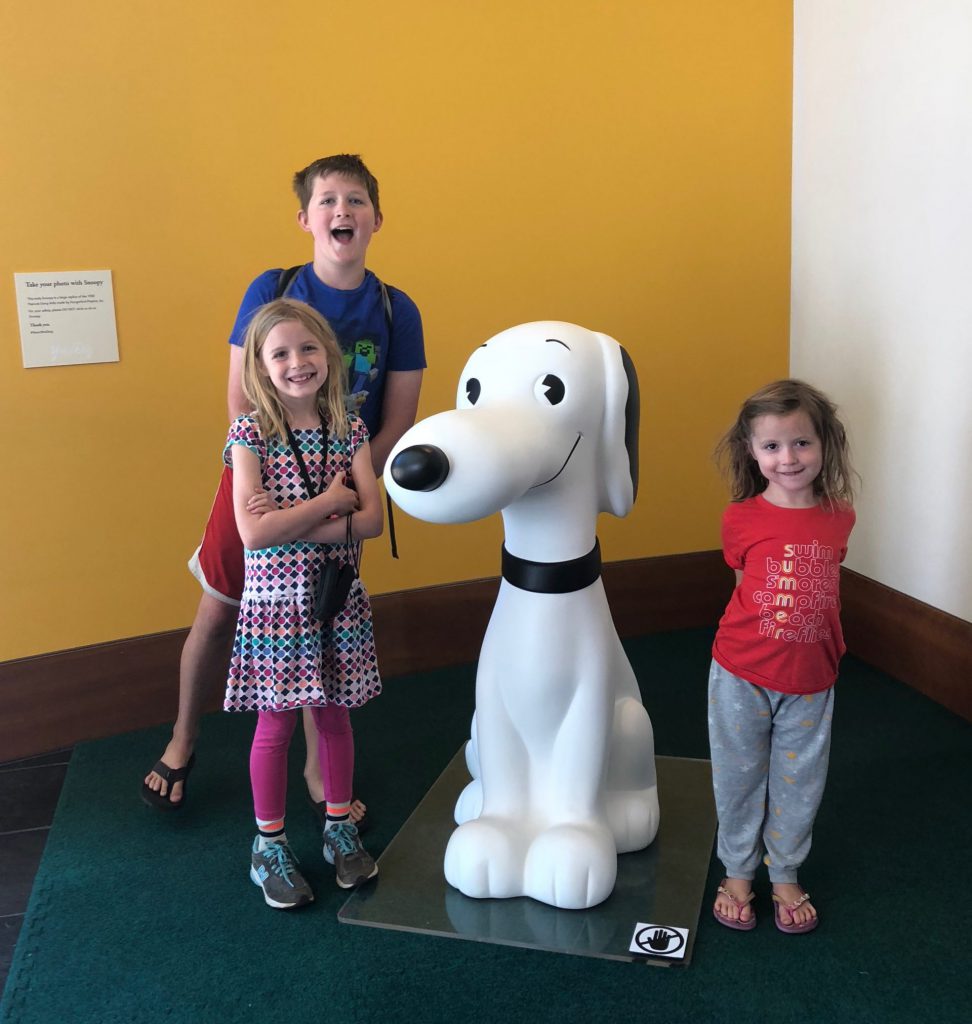 and we stopped to pose with all of the black and white likenesses of our favorite characters. here, ike is imitating charlie brown. i promise he wasn't eye rolling from actual disgust.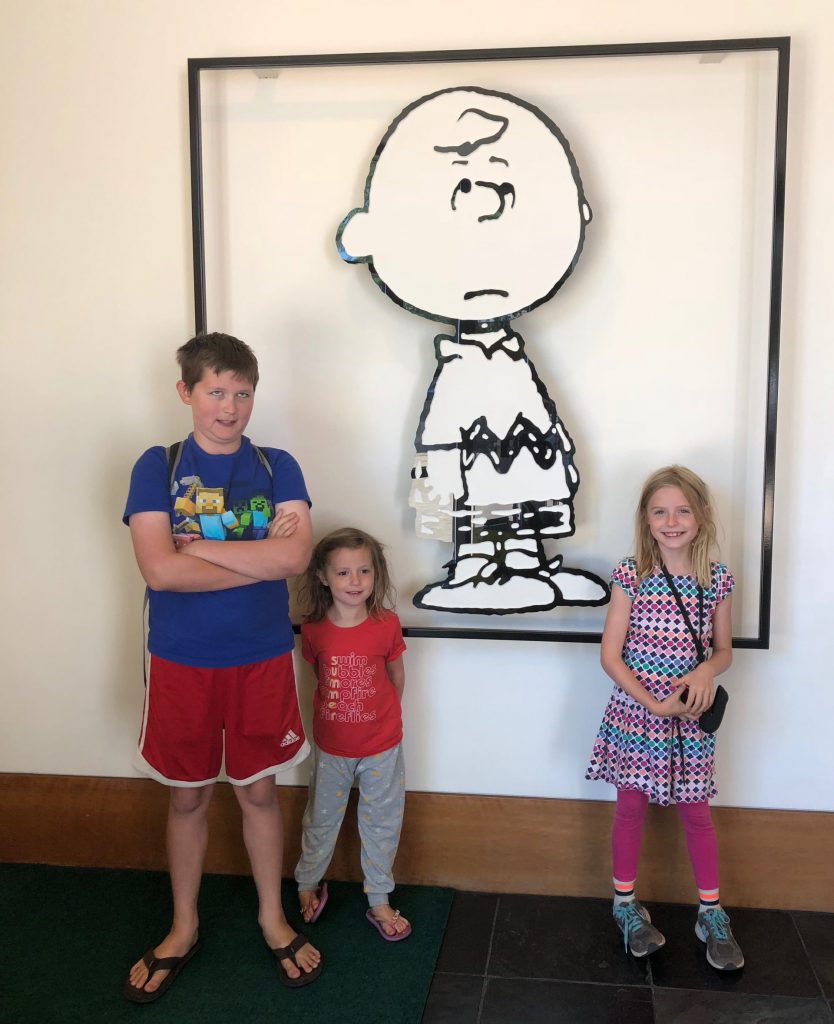 here's a pic of derek and i in the same spot, a long long long time ago (another lifetime, it seems).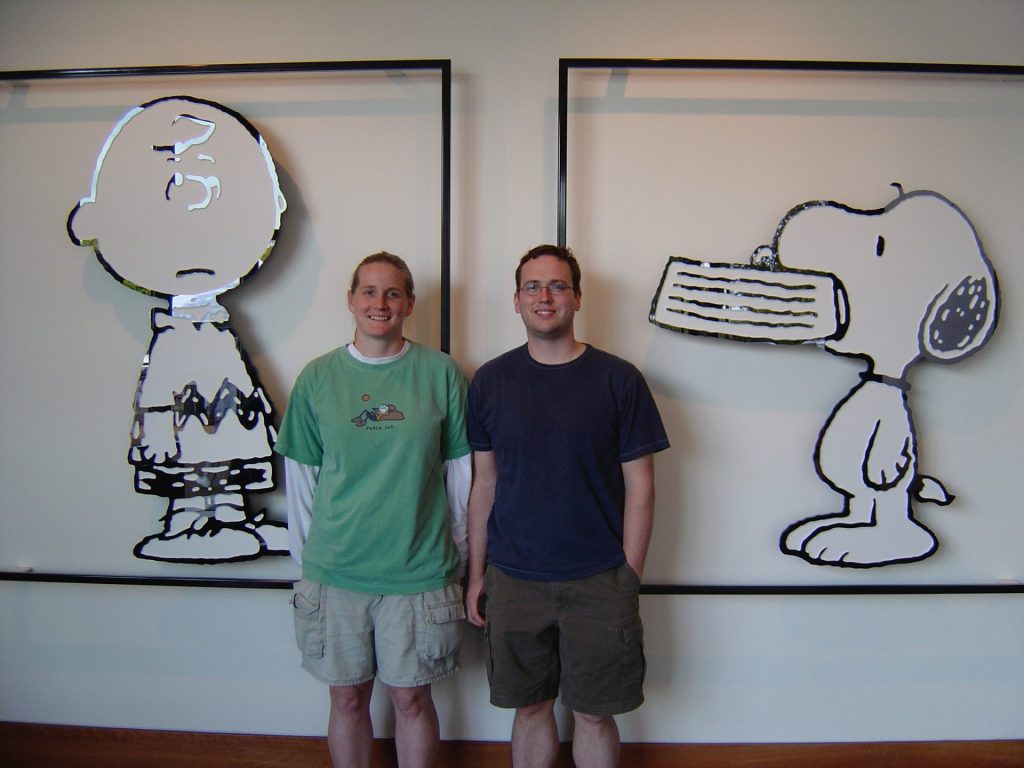 ok. moving on. when we went in 2005, either we weren't allowed to take pics inside or it was pointless to take non flash pics with our archaic cameras. this time, we were allowed to take all the pics we wanted, but without a flash, which isn't a problem with the iphones. (i think the same rule applied at sf moma, because we don't have any pics from that visit either). ok..
giant wall of tiles of comic strips, all related to charlie brown's neverending quest to kick the football held by lucy, creating a giant mosaic of what is probably another failed attempt.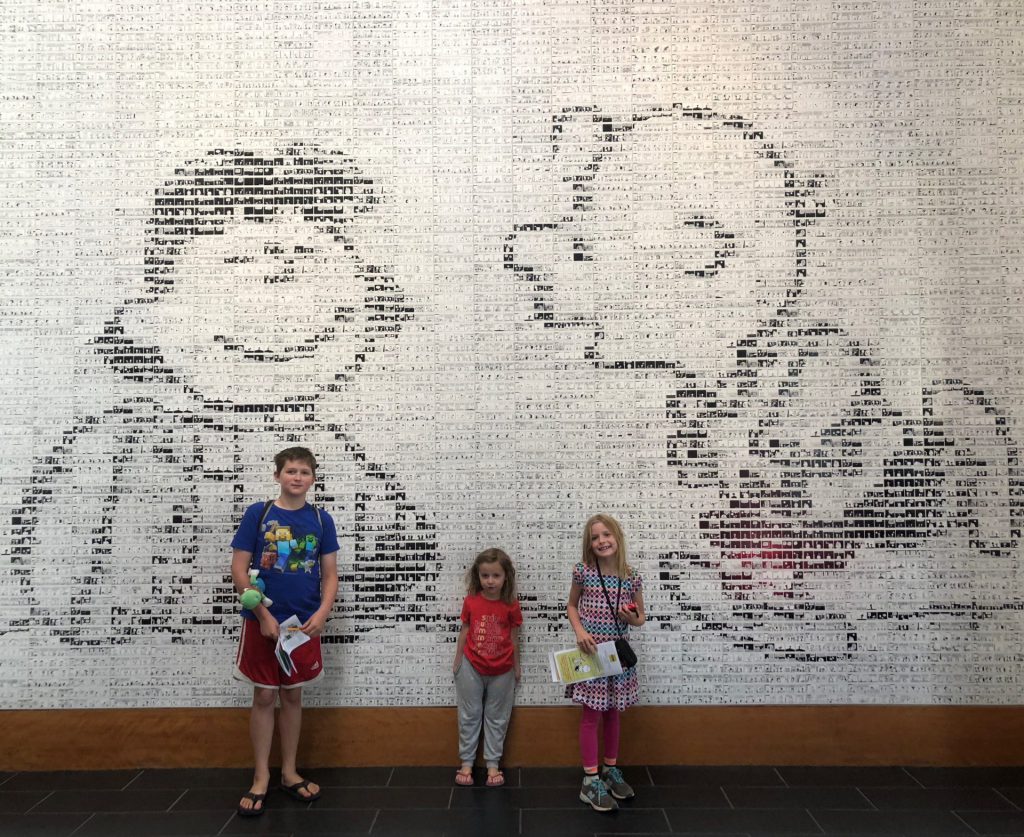 outside, in the courtyard, there were more lifesize statues of our friends. isaac thought this one was pretty awesome.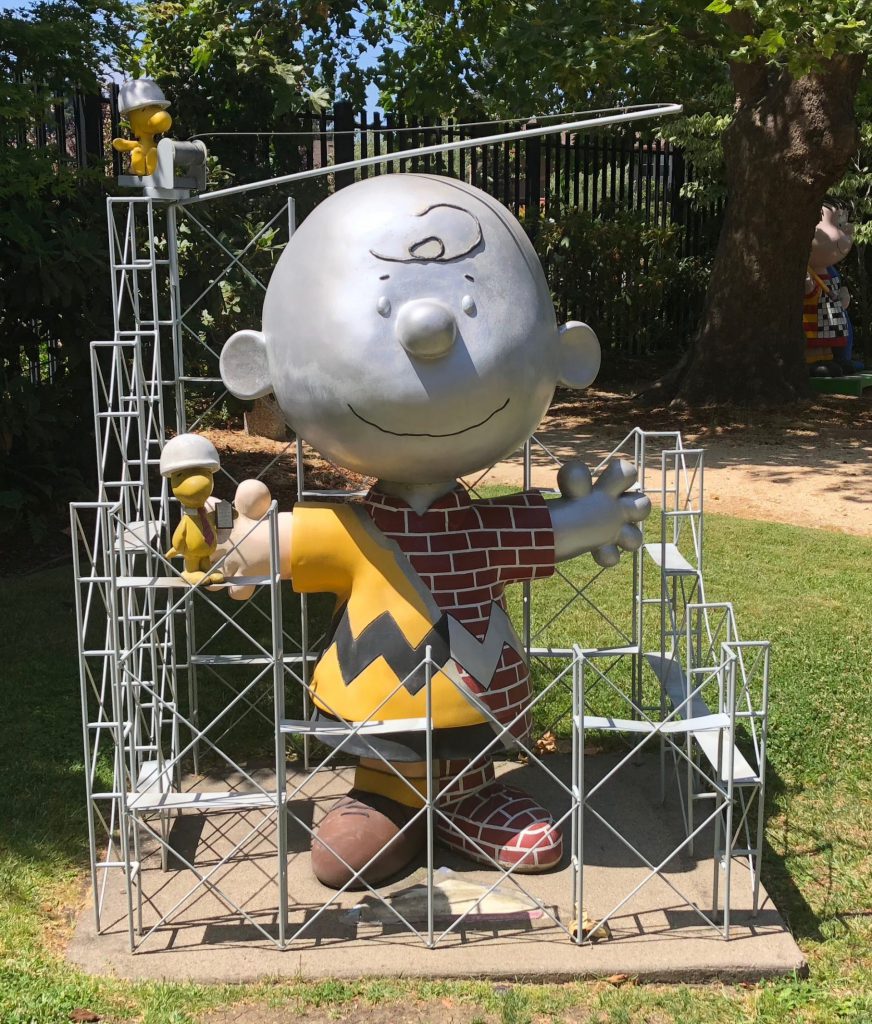 and, i had to peel him away from this crossword puzzle. thankfully, there was a paper version that he could take with him for future crosswording.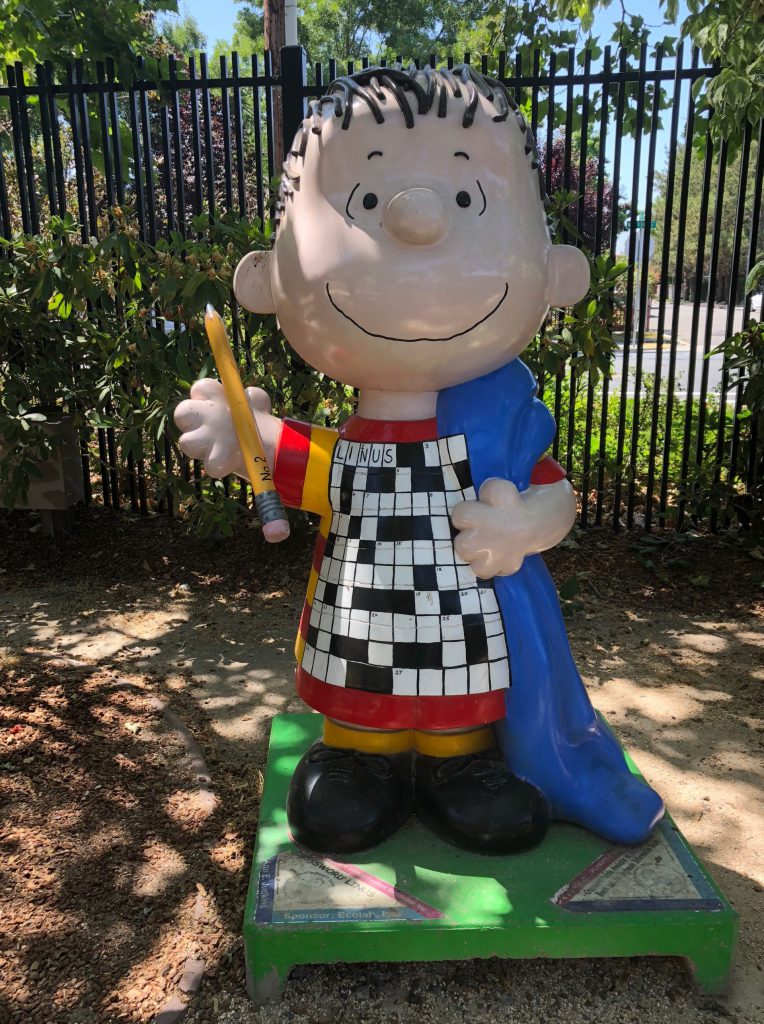 also in the courtyard, is a permanent kite eating tree. the kids thought this was really funny.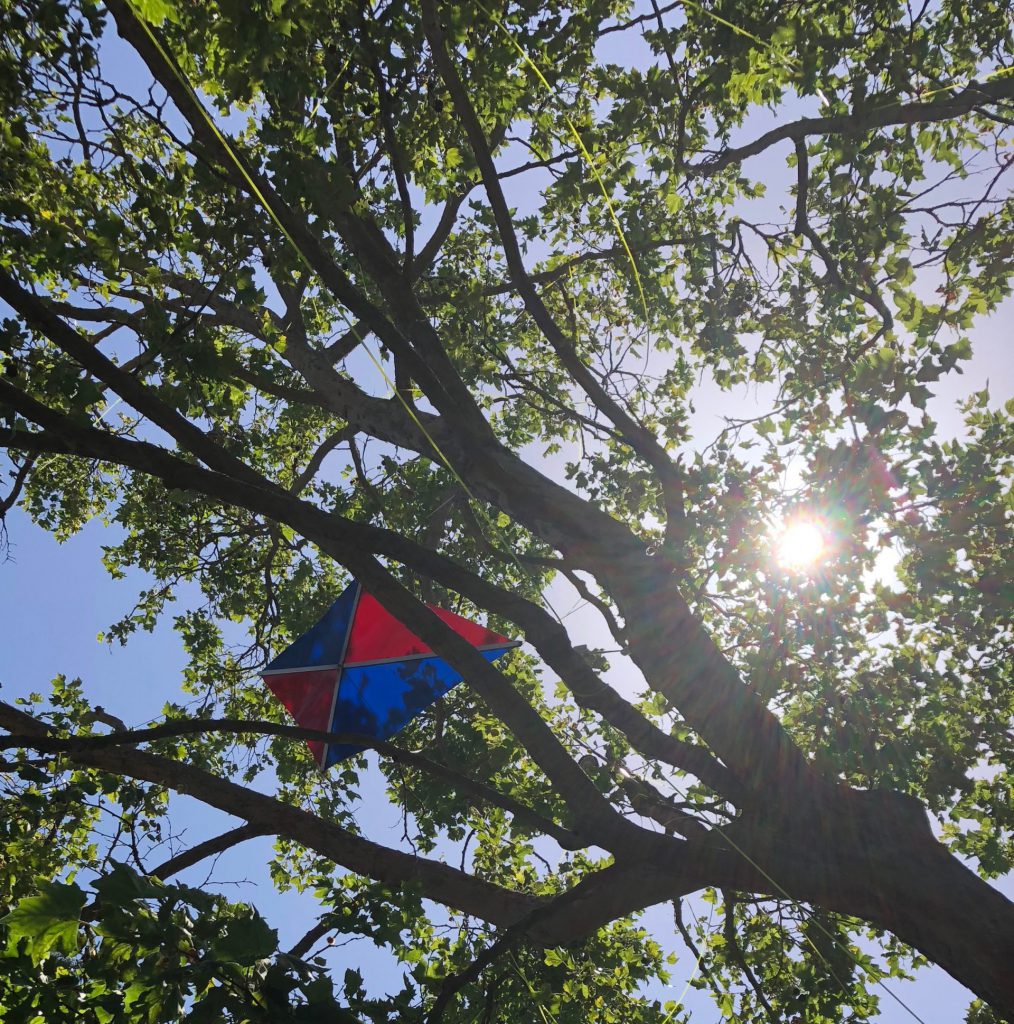 when we paid to get in, the kids were given a little booklet to work on, with the promises of future riches, upon it's completion. one task was to do the dance moves by following the steps on the floor in this gallery.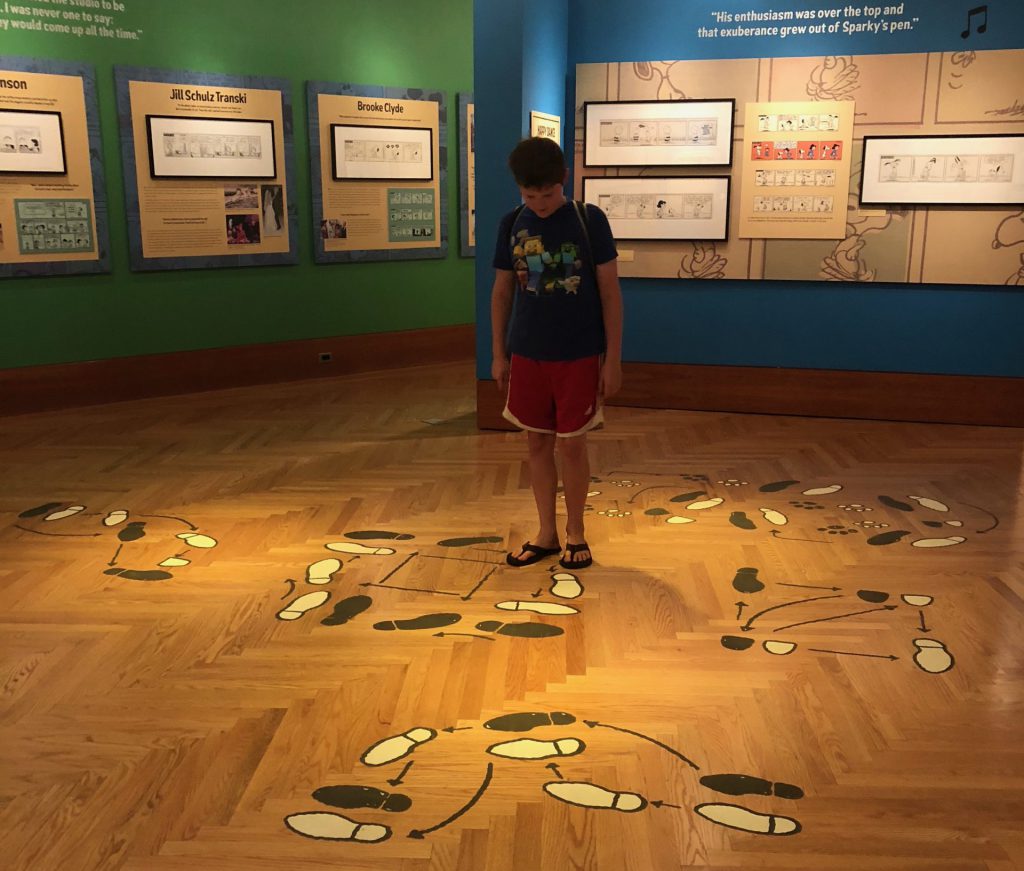 appropriate.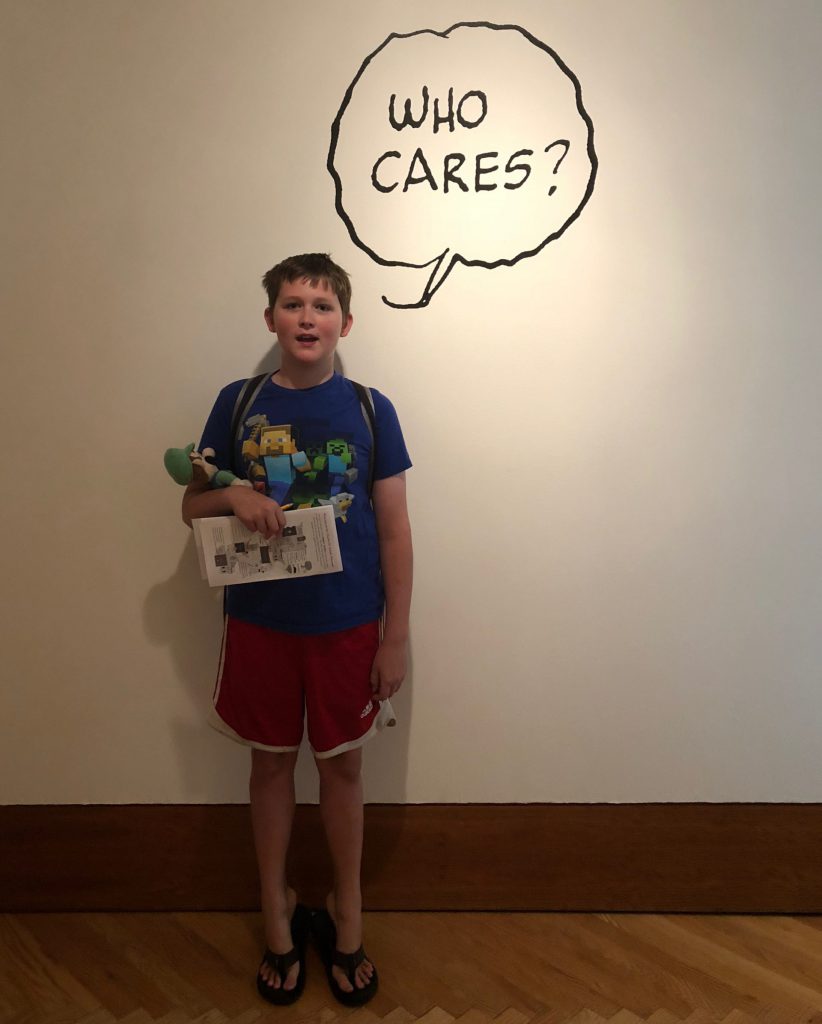 there were lots of photo op spots and fun things for kids to do while i wandered around and tried to read all the actual information about schulz. our favorite, that i don't remember from our previous trip, was where we could reenact our own comic strip. it took a bit of work to get everyone ready and not goofy.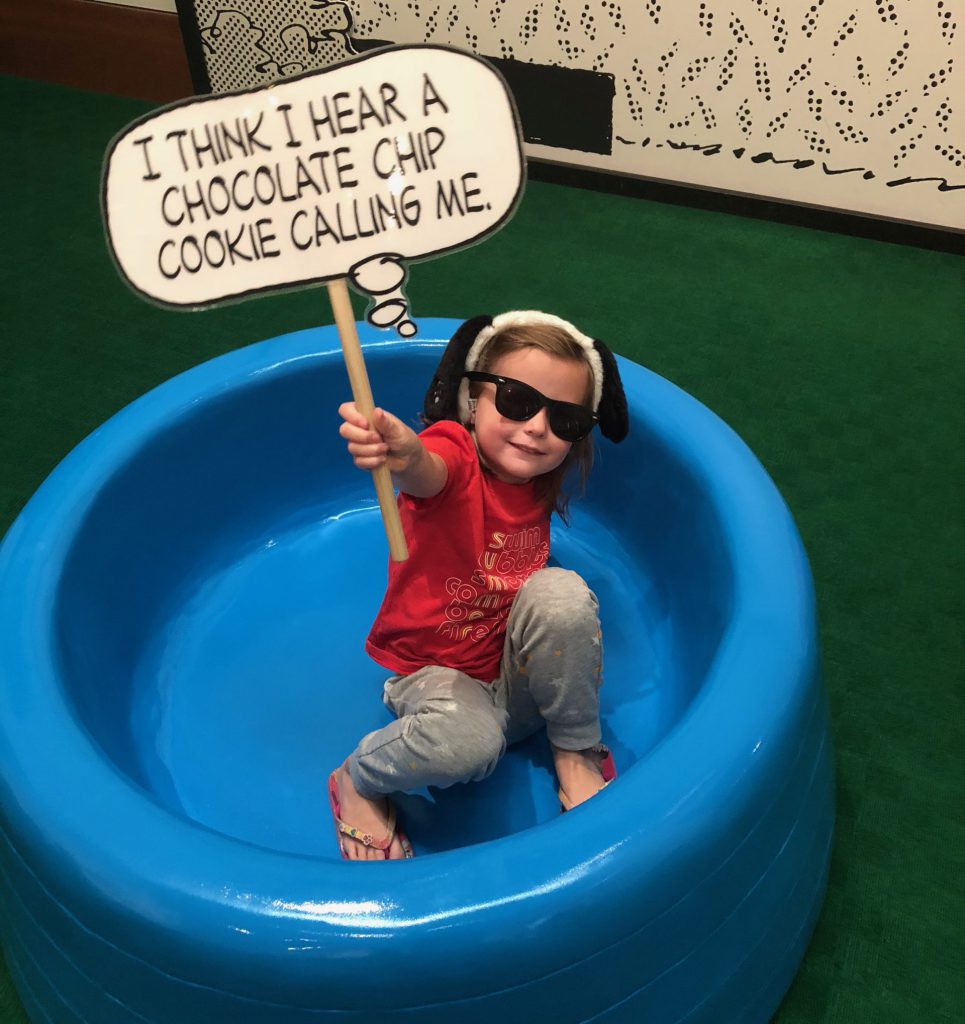 here's our final product.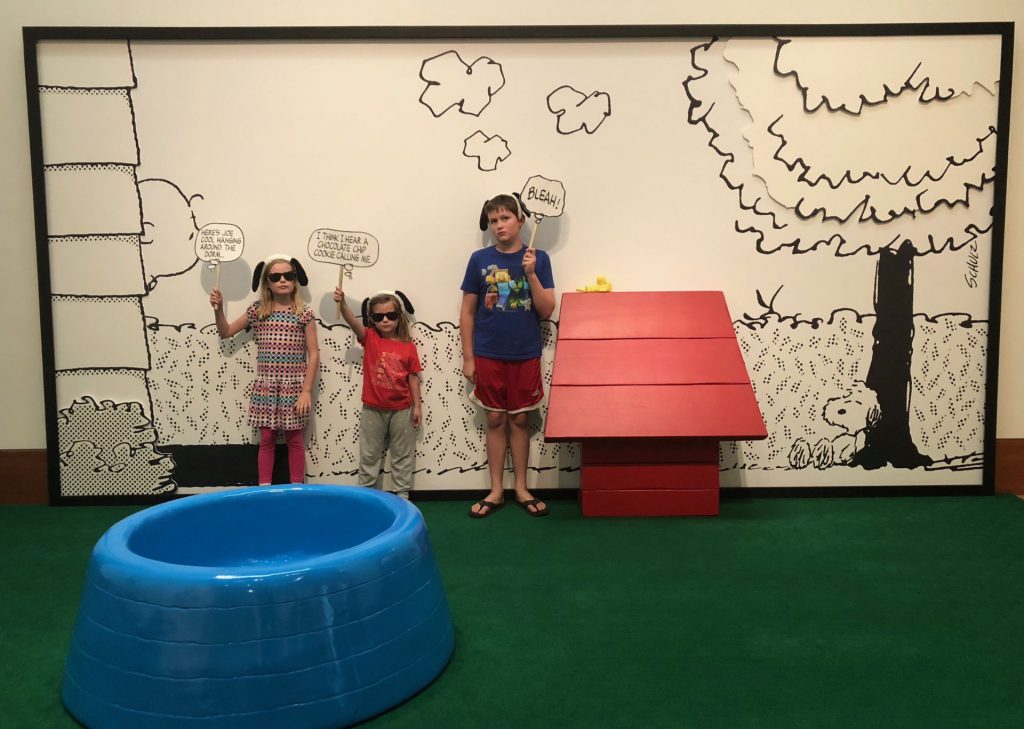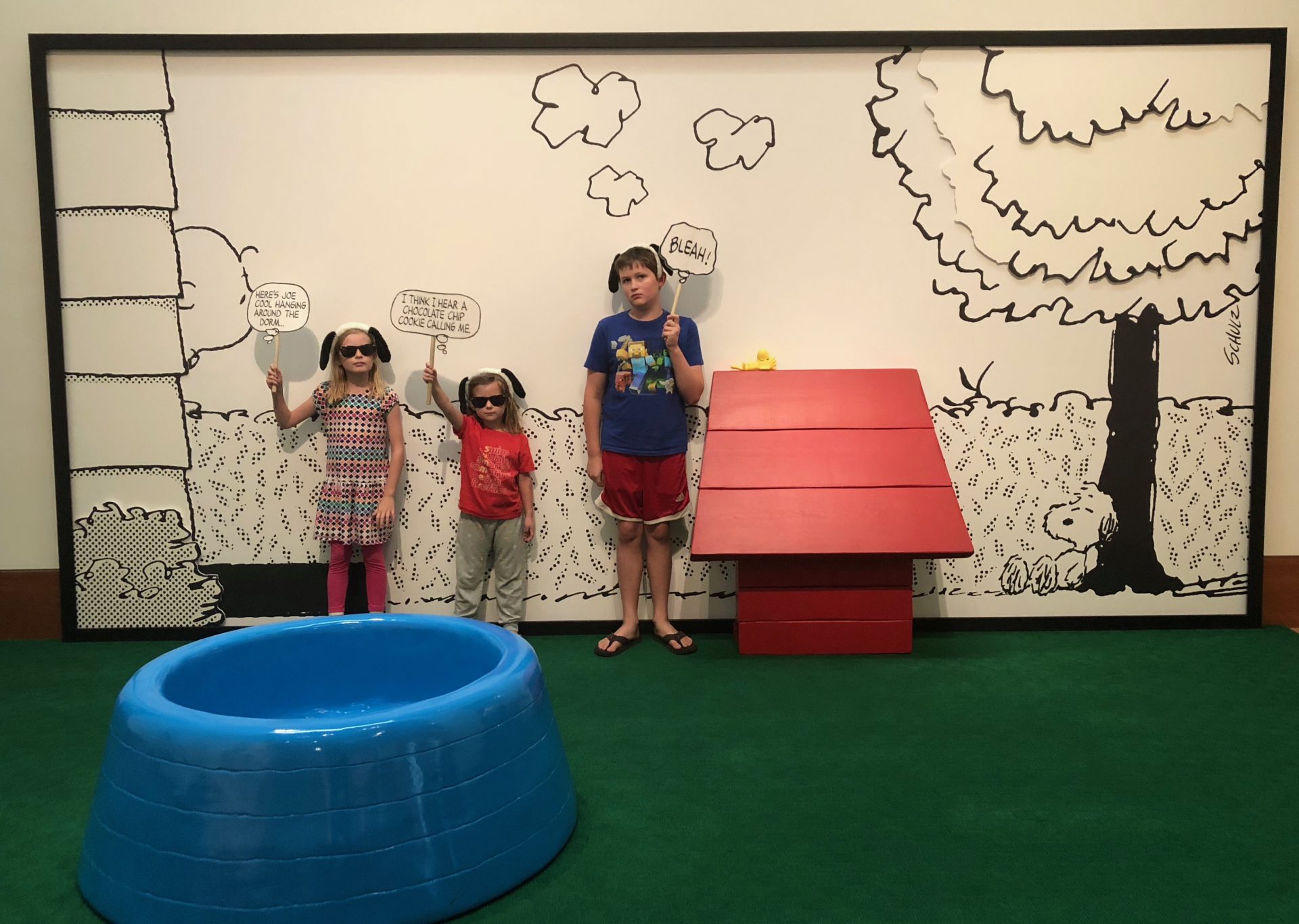 while hazel worked hard on her booklet, copying this quote from snoopy…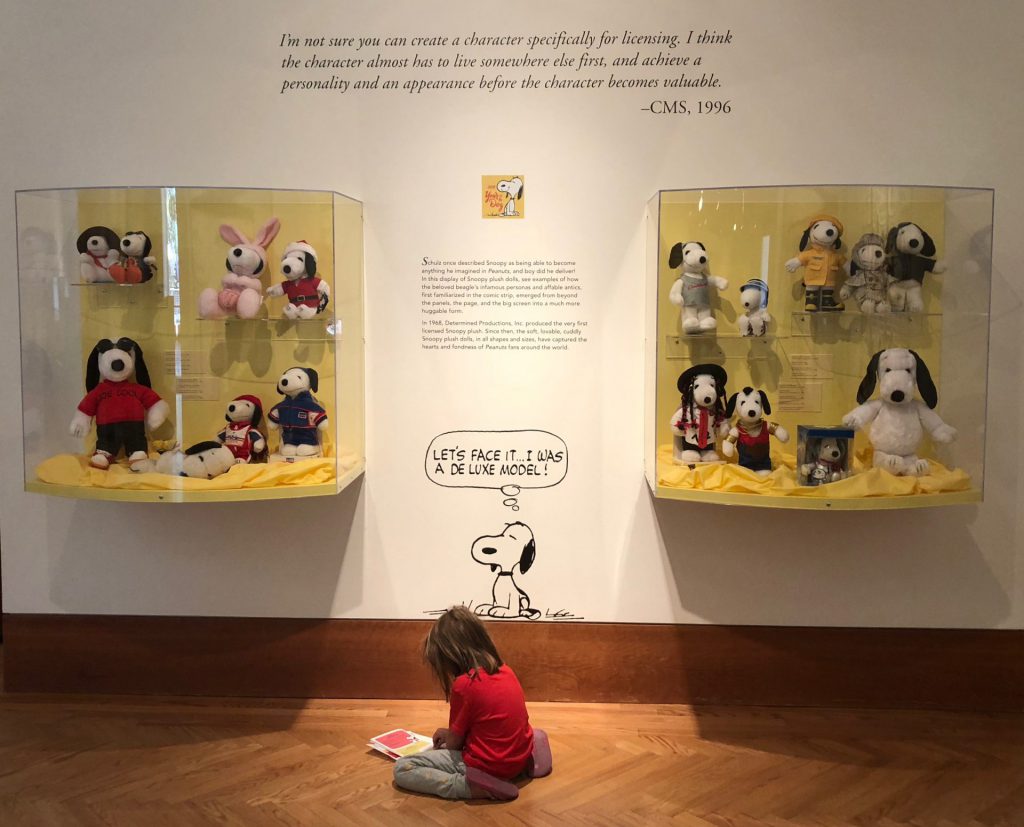 …i talked isaac into snapping a pic of me in the comic strip.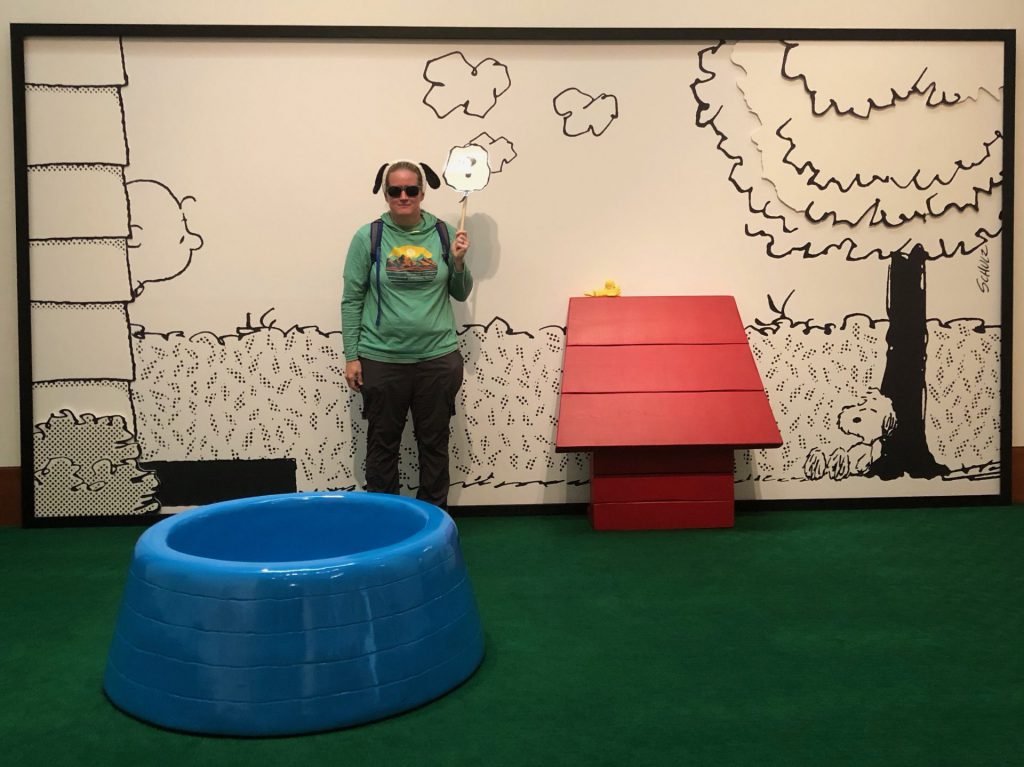 the upstairs part of the museum was a little less interesting for tiny people, so we made short work of it. the kids did think this re-created model of charles schulz's office was pretty cool. and they were tasked with finding some items for their workbook, so it kept them busy, while i explored. win-win.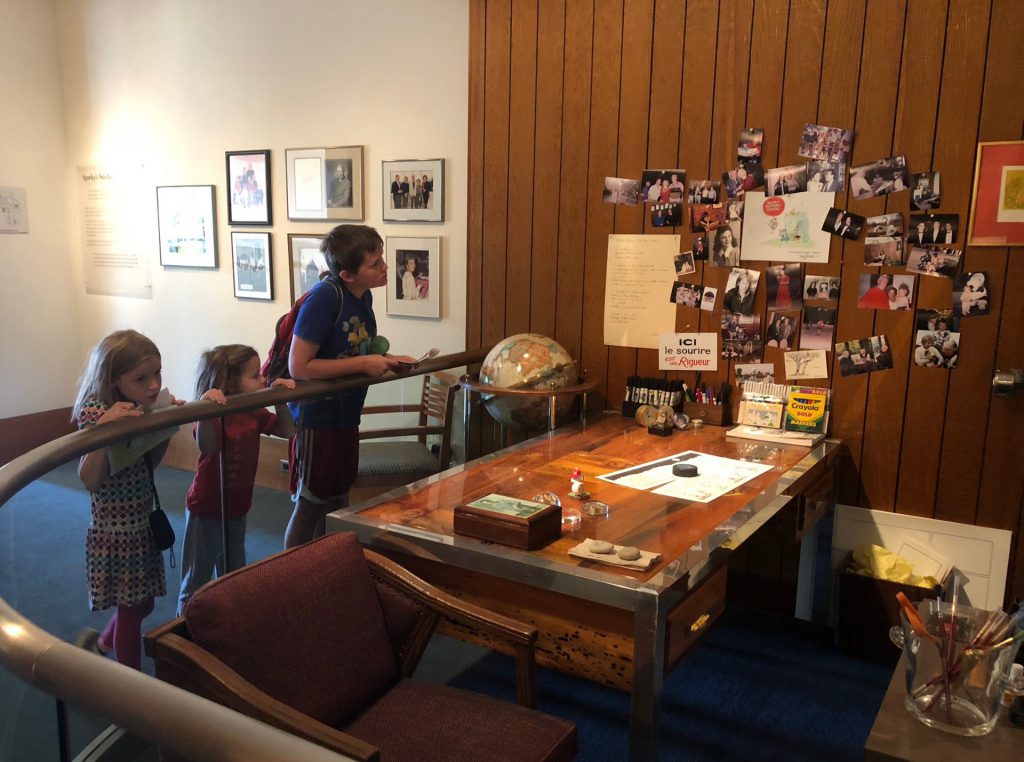 when we were done, we went back to the desk, to have our work checked. the prize for all that work? a handful of temporary tattoos, which as i type this are currently black blobs stuck to their skin. hooray!
but, there was more to see… next to the museum is snoopy's home ice, an arena owned by schulz, where he played a lot of hockey and hosted figure skating events. we wandered past it, along a path of fun peanuts themed stuff.
like this abbey road inspired crossing. with kids.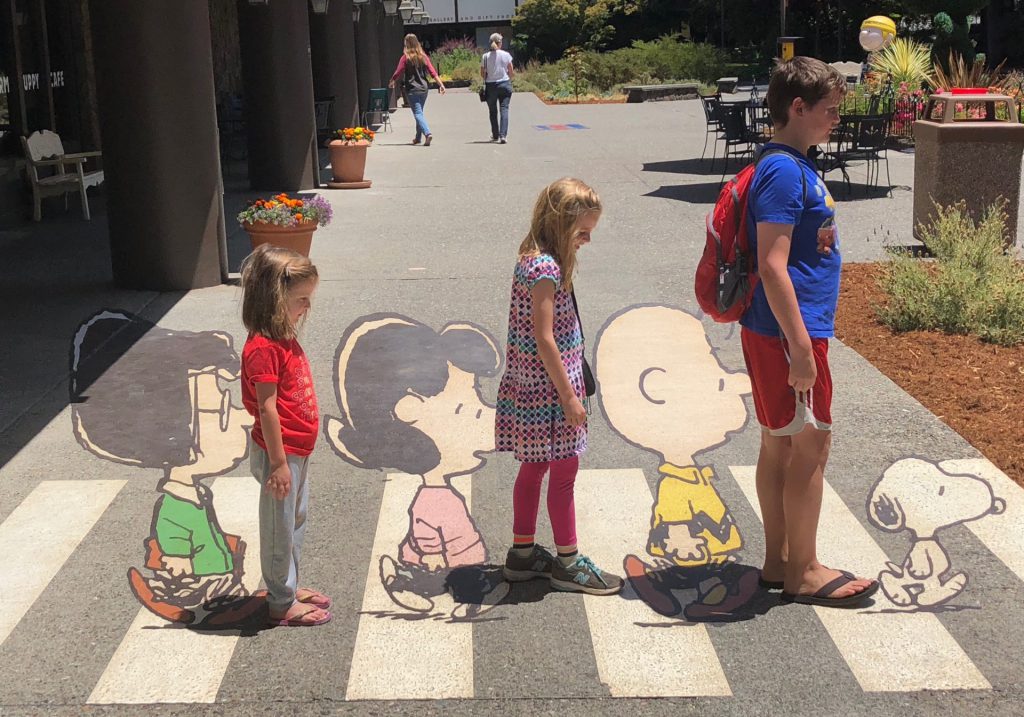 and without.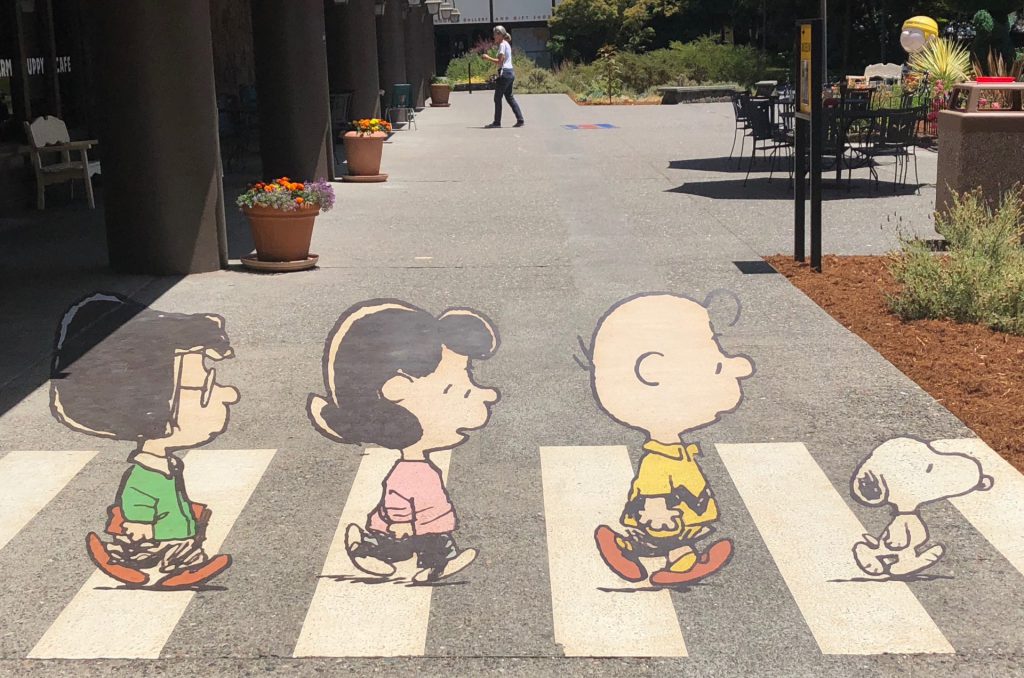 and probably our favorite. the kids rotated to make all possible permutations of advice givers, seekers and onlookers. i'll spare you and just leave you with this one.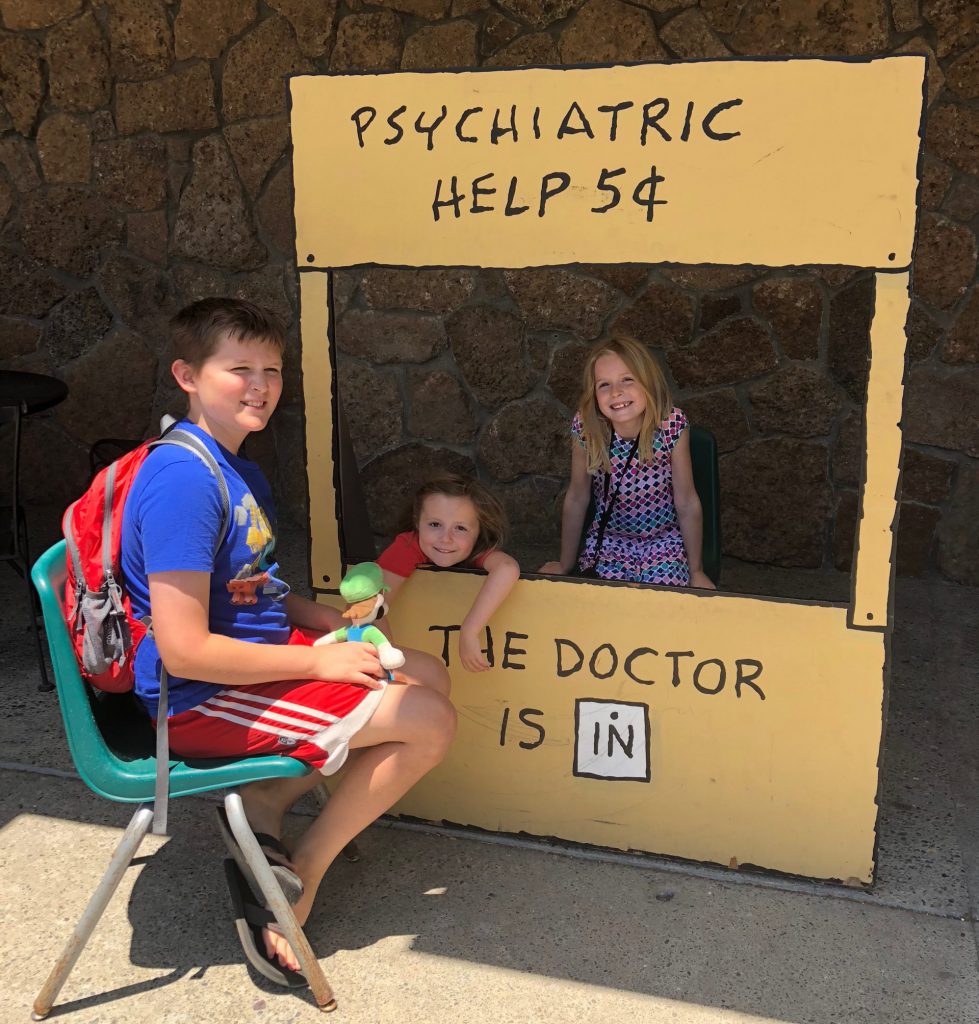 hockey charlie brown. fitting.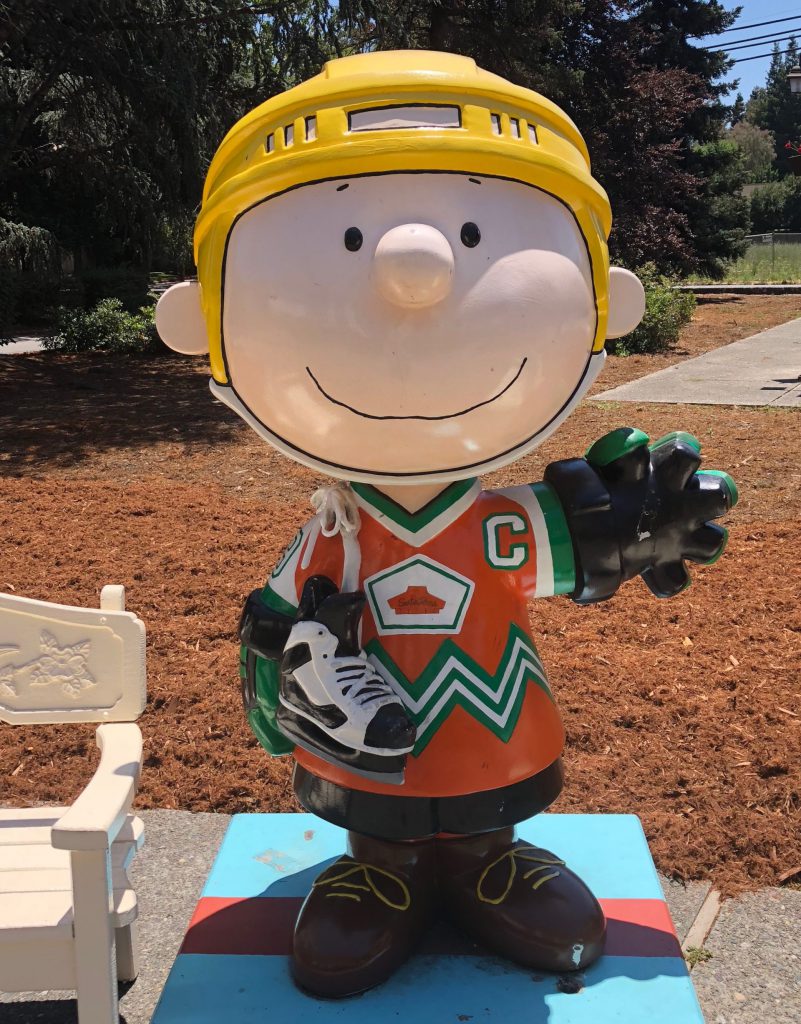 snoopy shaped greenery. with the pretty facade of the ice rink in the background.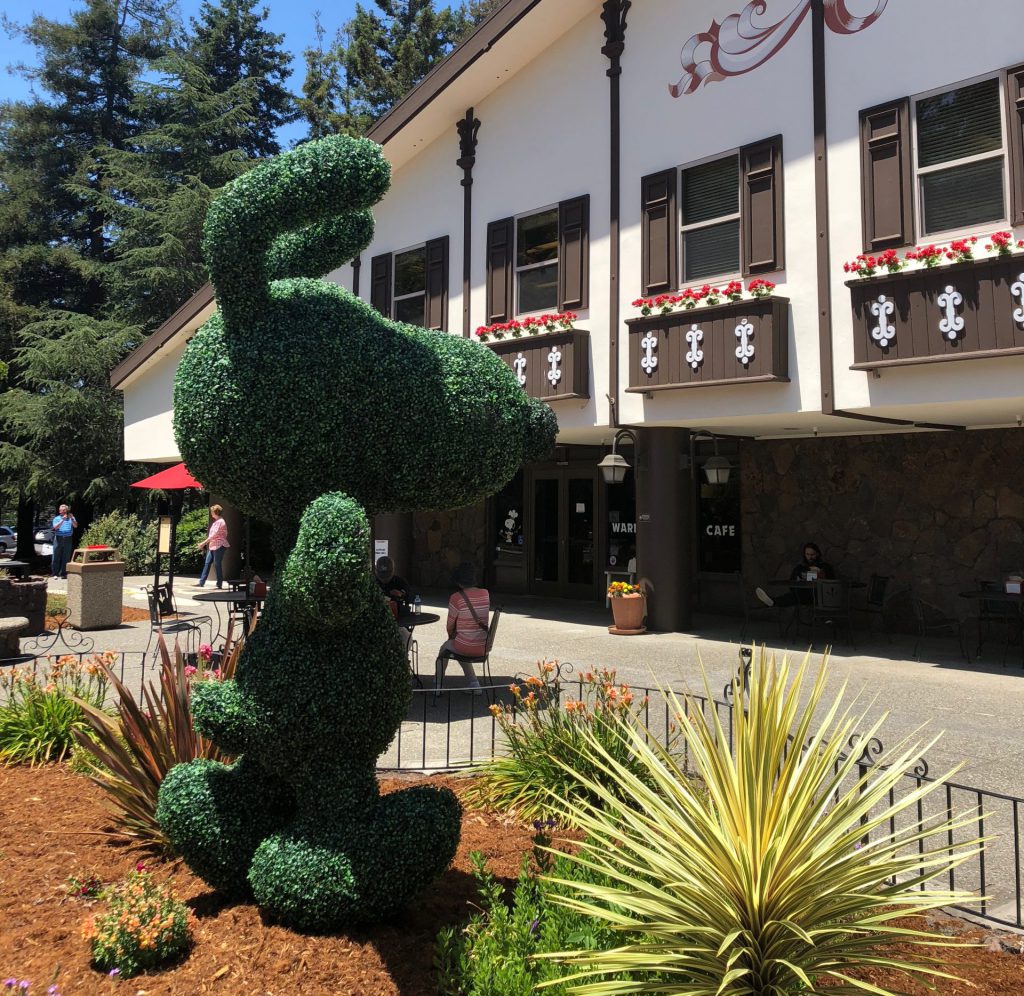 finally, just past the rink is a peanuts gift shop. (the museum had a gift shop too, but it was more museum-y and not as peanuts-y). upstairs in the gift shop is a gallery of peanuts art and such. the ramp up to the top is lined with carpet mural of different scenes. we approve.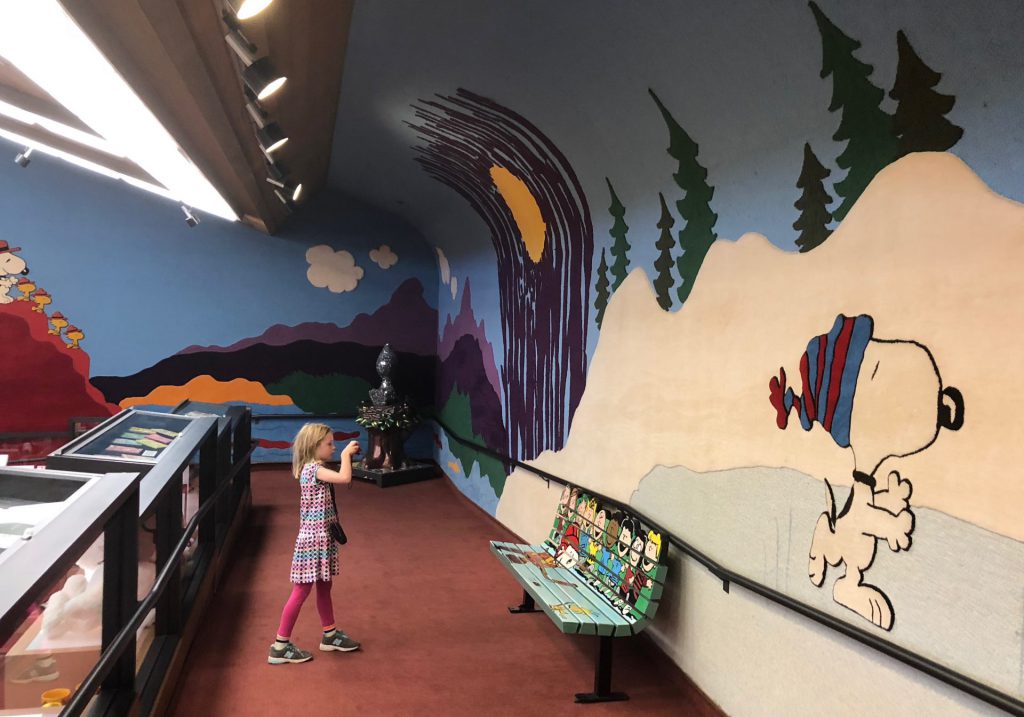 snoopy stained glass. i need this in my future house. or rv.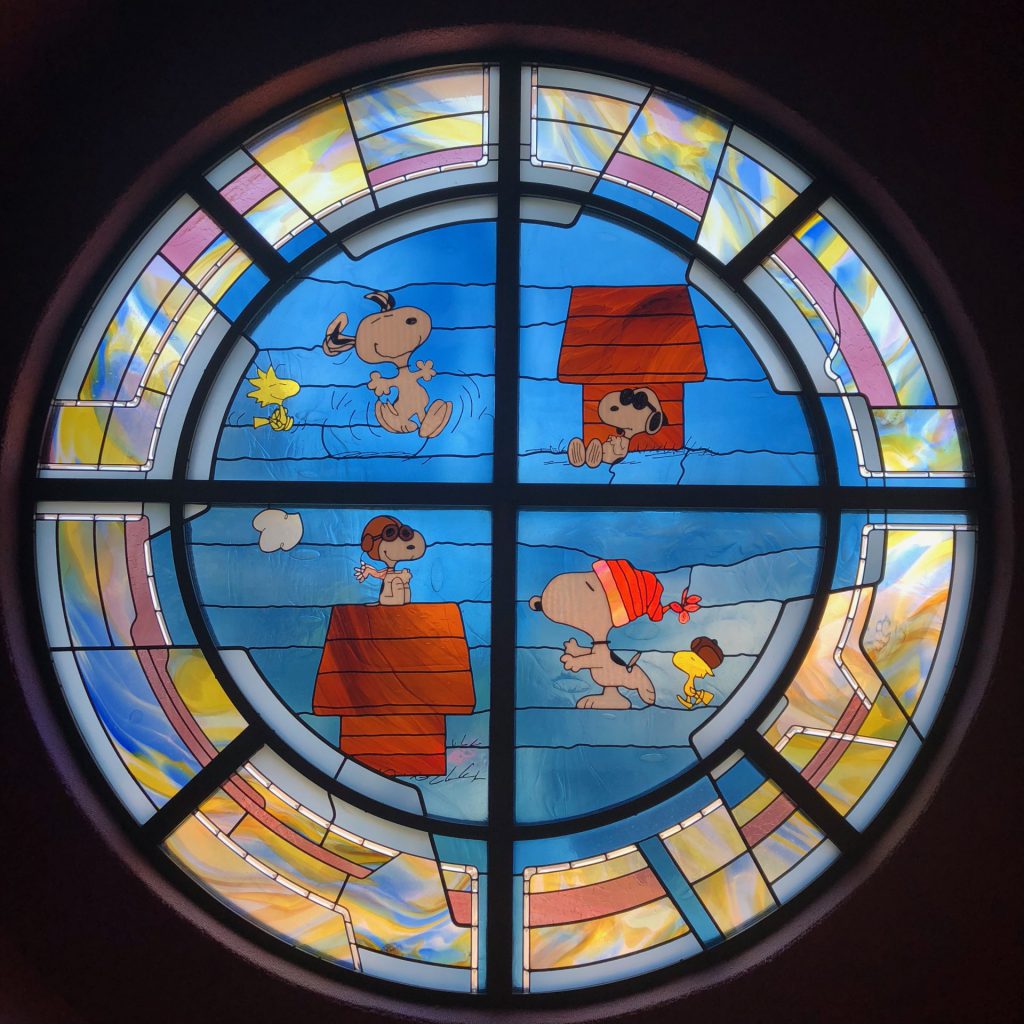 lego model of the ice rink. pretty awesome. on the other side there were people eating at the cafe and skating. but the lighting reflected off the glass too much to get a good pic.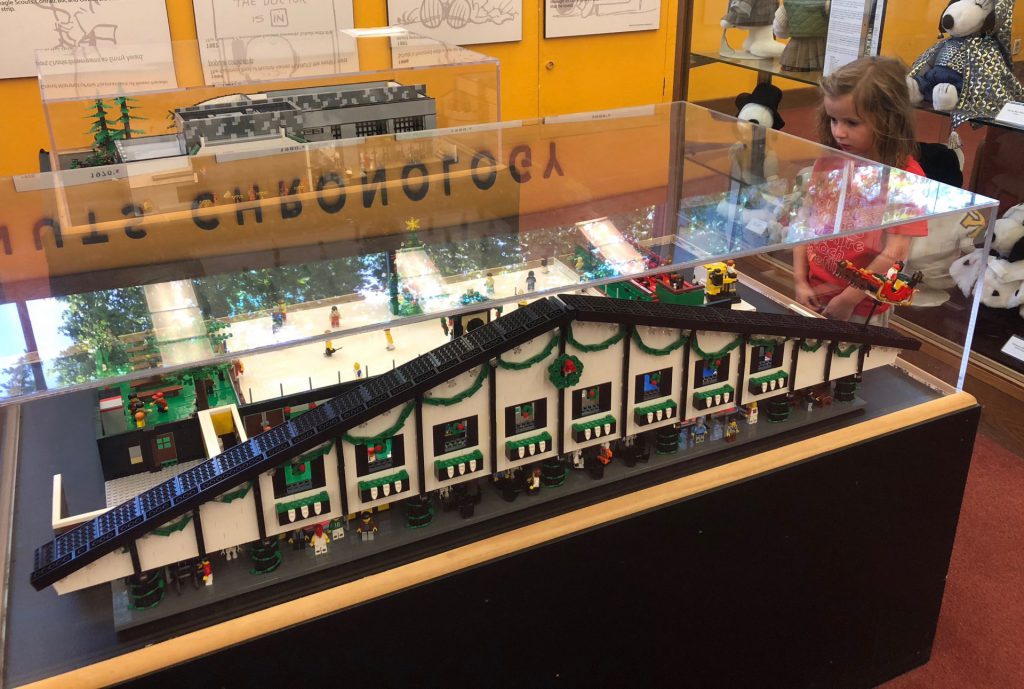 and a lego model of the charles schulz museum. both lego models were extra cool because they were made before lego pieces came in 9 billion shapes, so there was some actual creativity needed to get these to look so accurate.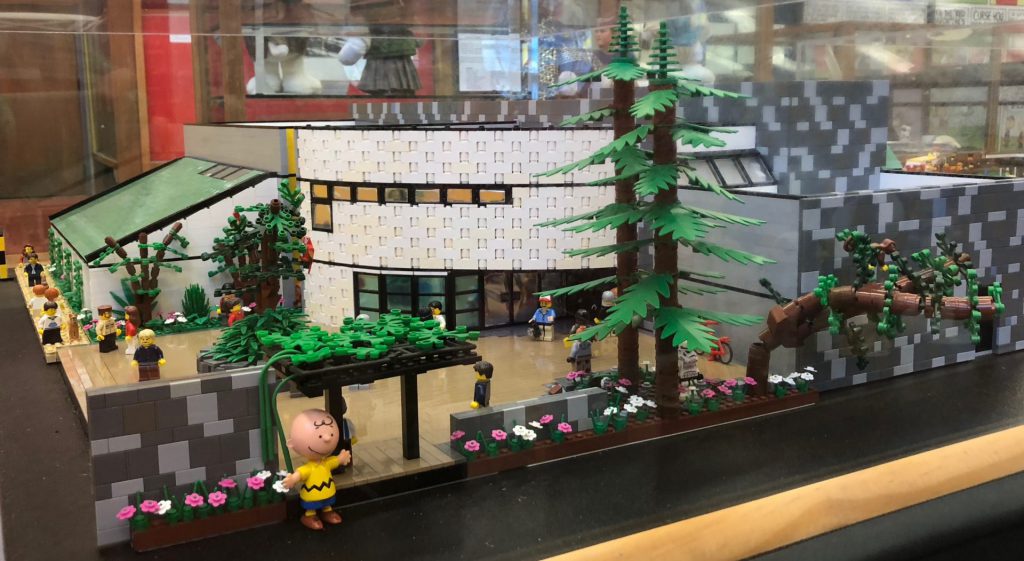 finally, to finish our day, we were sucked into a private viewing of the peanuts movie. i mean. we own it. but it's much better when it's playing somewhere else, right?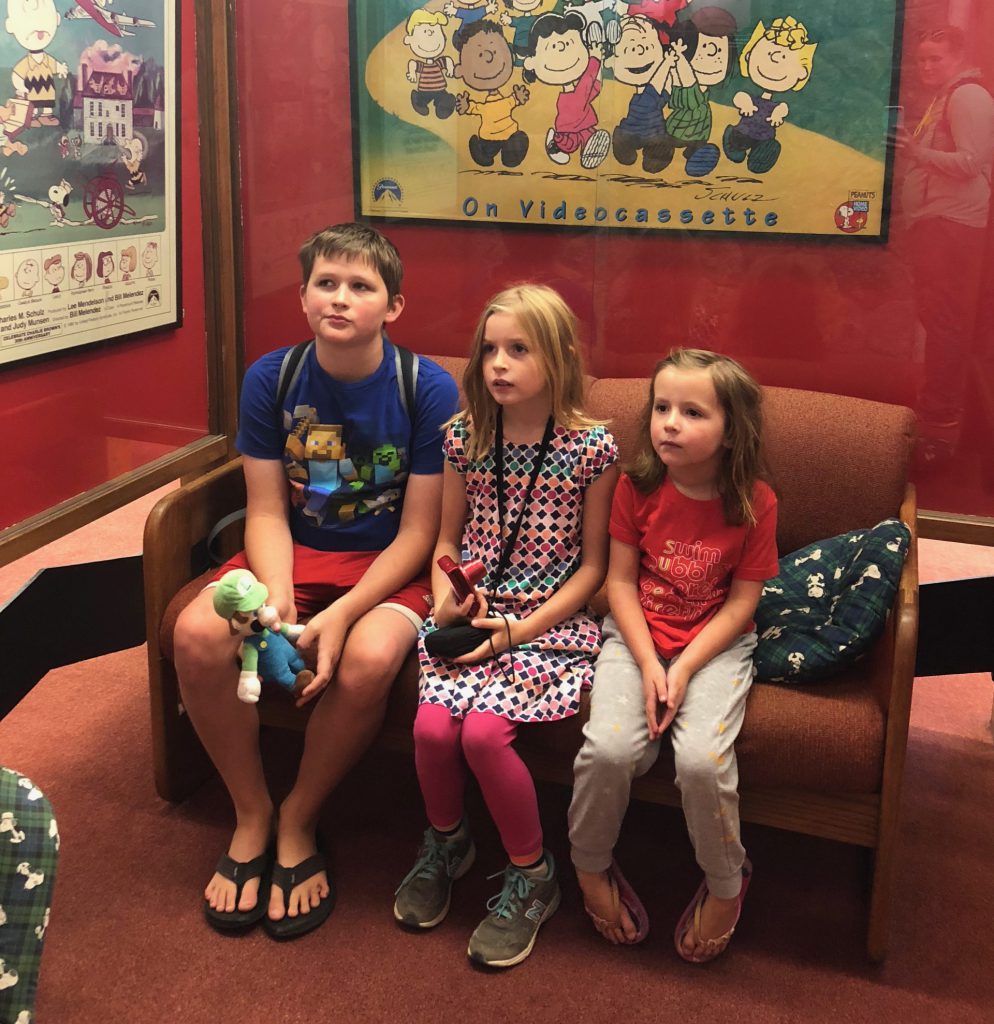 we made our purchases, a mug for me which will likely make cameos in future blog posts, a snoopy for hazel, and both older kids declined purchases given a recent edict that with each toy in, one toy of equal or greater volume must go out. 🙂
we went to chick fil a. hit some thrift shops. and whole foods. and then went back to our home in the forest.
it was an excellent day.