well.
the baby is five.
i'm not sure how it happened. time is flying by.
we held an obligatory photo shoot in the camper. and it took a million tries to get good pictures of her, because she can't resist making silly faces.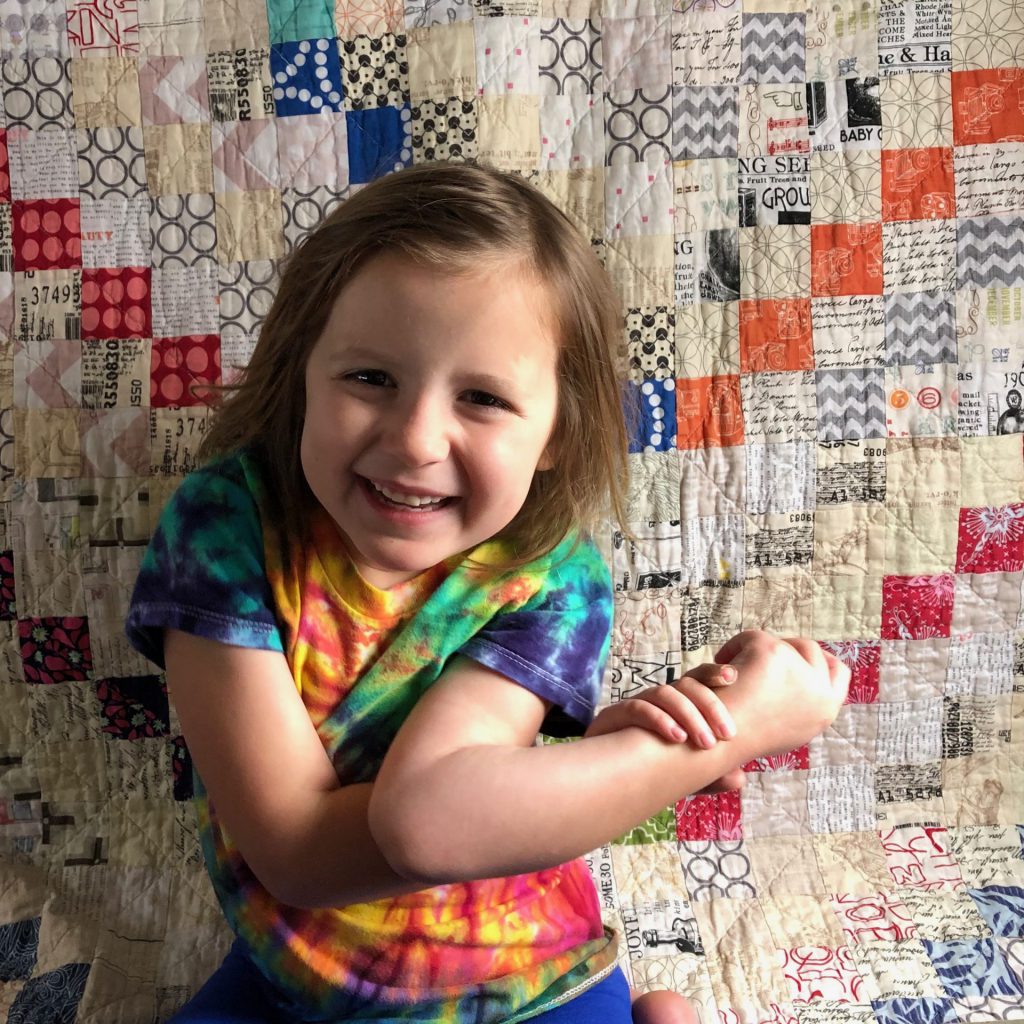 so, five. the crazelnut is the hilarious, class clown of our family. and she knows it. she is always angling for her next laugh.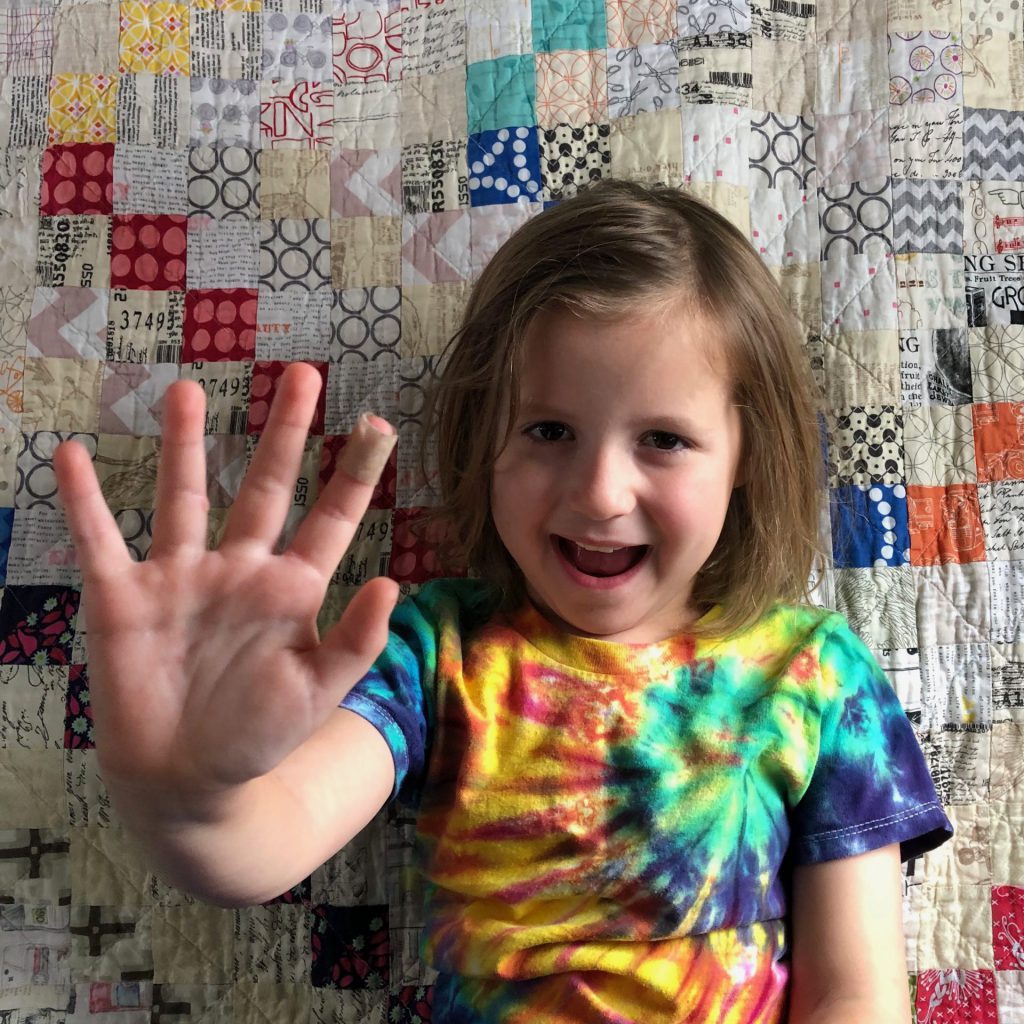 she's super smart and loves to draw and paint and is turning into a pretty great little artist.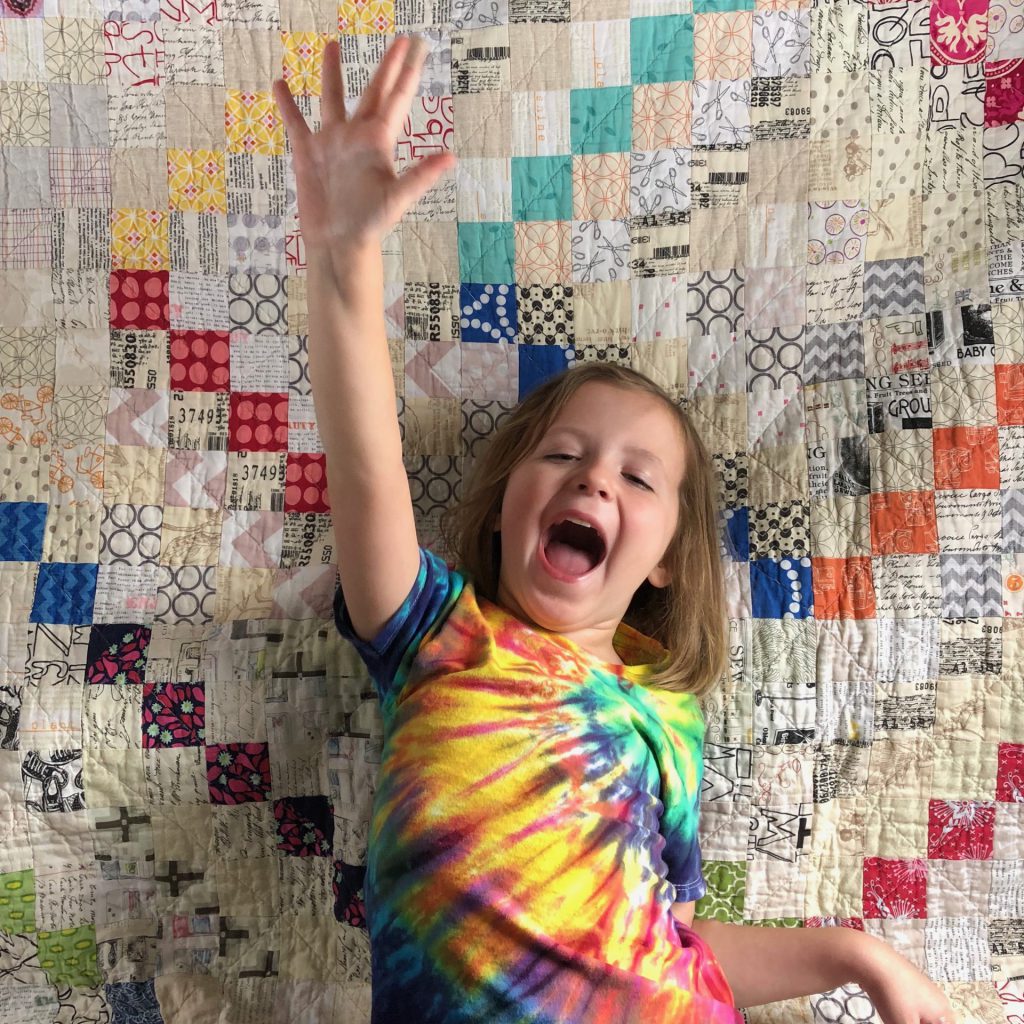 she's a pretty good hiker, even if she hates hiking. she trudges along, usually turning the hike into an imaginary video game, with levels and obstacles and bosses and mining and fighting.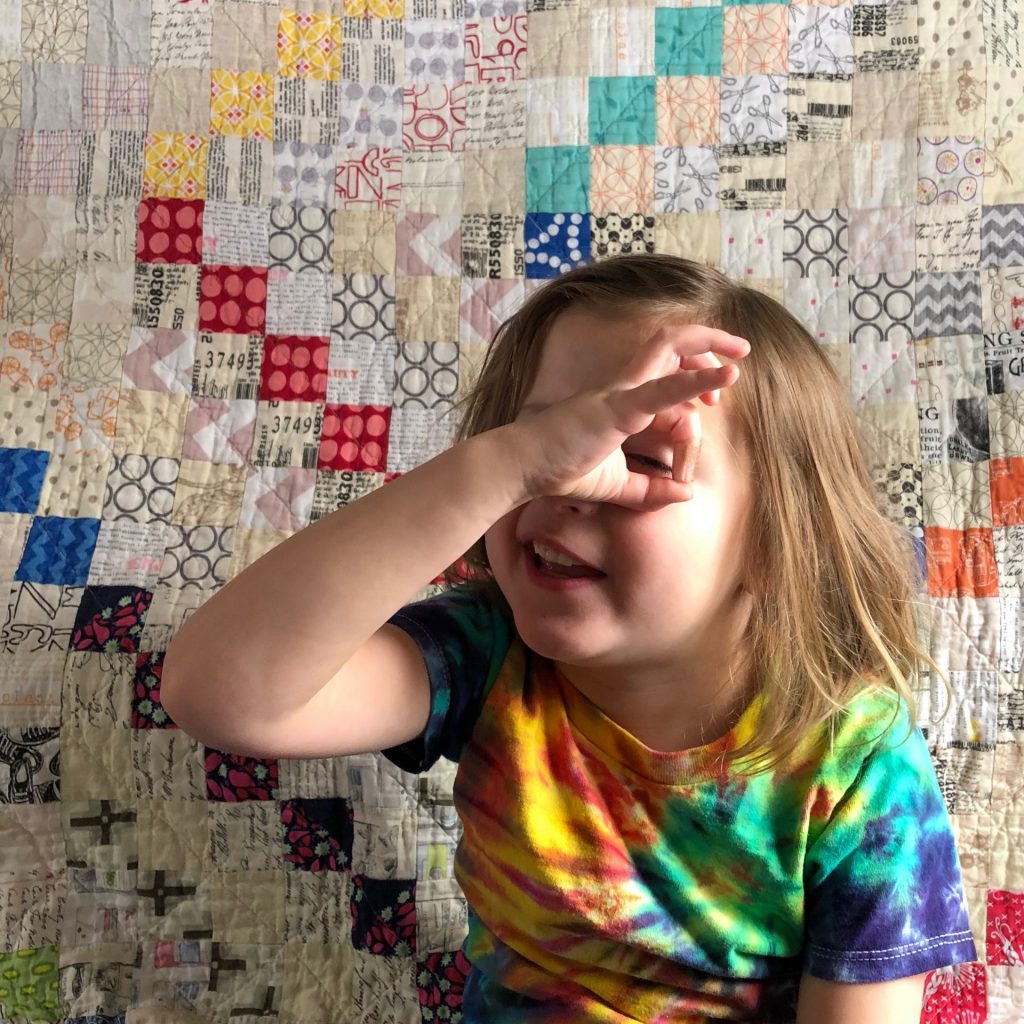 she still loves paw patrol and minecraft and when she grows up, i'm told she would like to be a dentist. i'm not actually sure where that came from.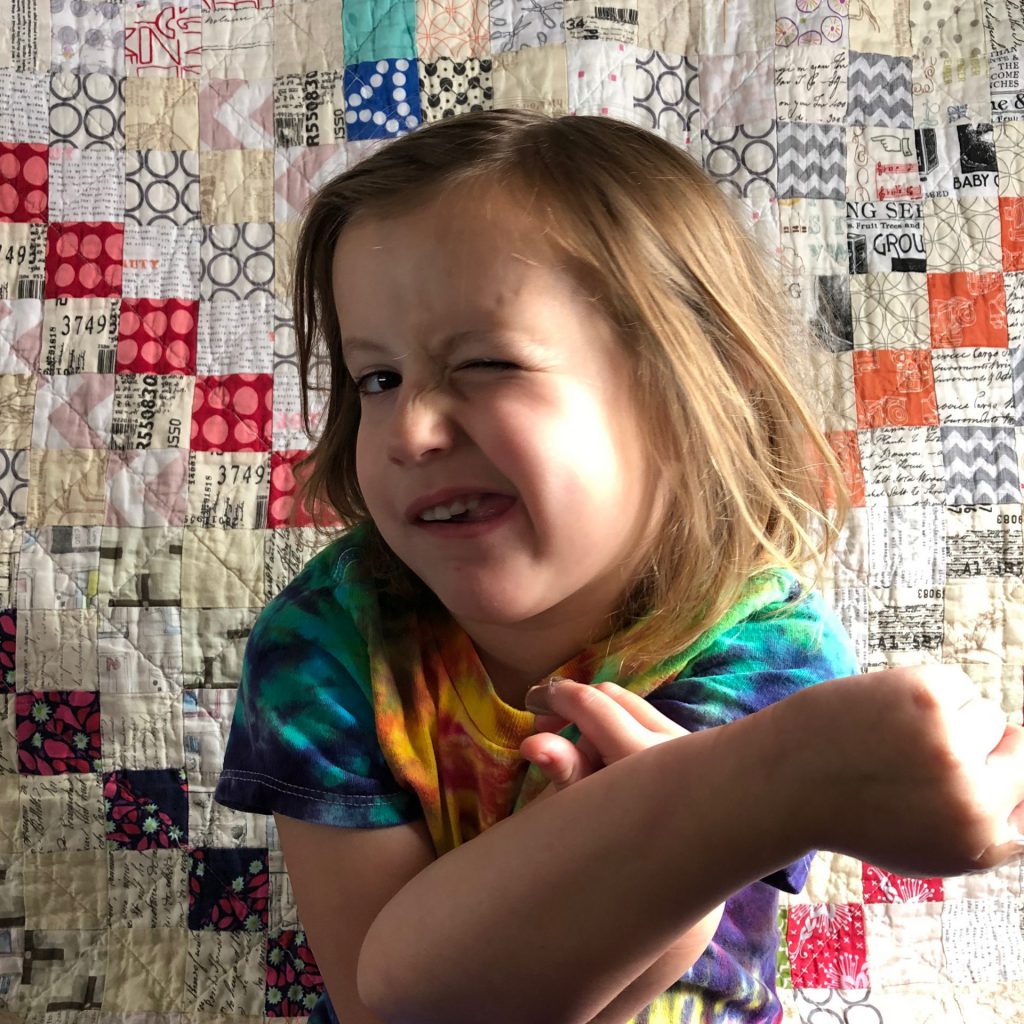 anyhoooooo… she was spoiled rotten this year, with three different birthday celebrations (four if you include disney on ice). firstly, we knew our fulltime rv friends were going to be leaving before her actual birthday, so we planned a little cookout and campfire to celebrate with them before they took off. it was so cold, but that didn't stop these party animals from having a great time.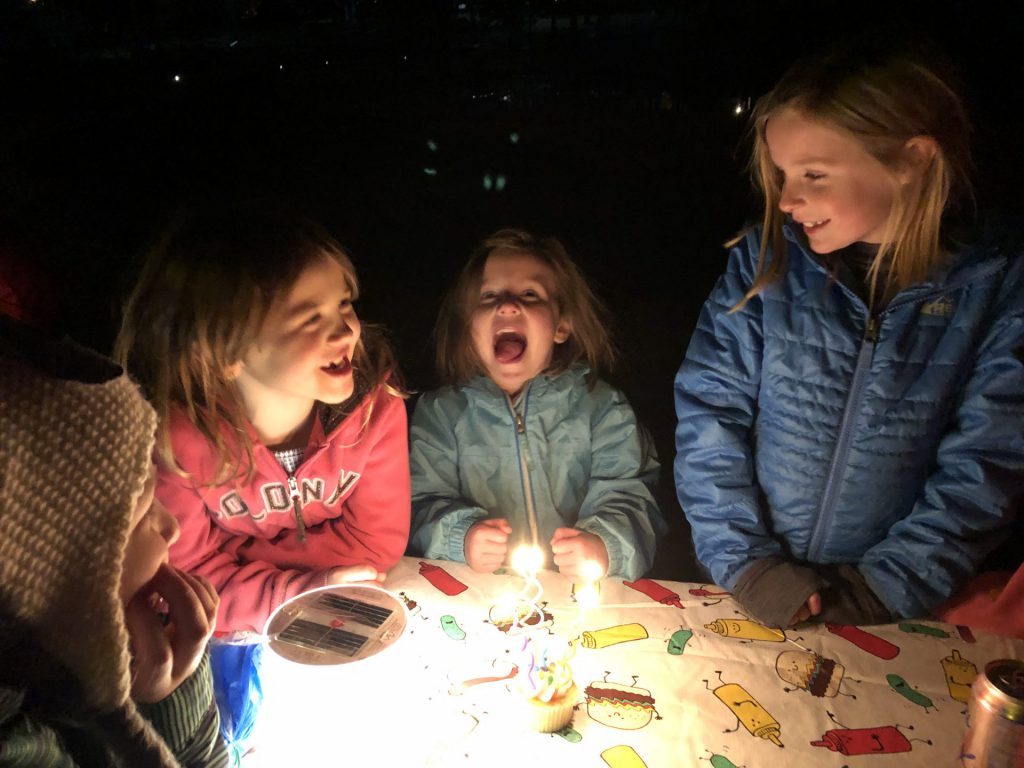 then, on the weekend before her birthday, a winter storm was moving in, which as you know, in north carolina, is debilitating. so, we canceled her little party, and held an impromptu cake celebration at the grandlidboms' house, before we were snowed in.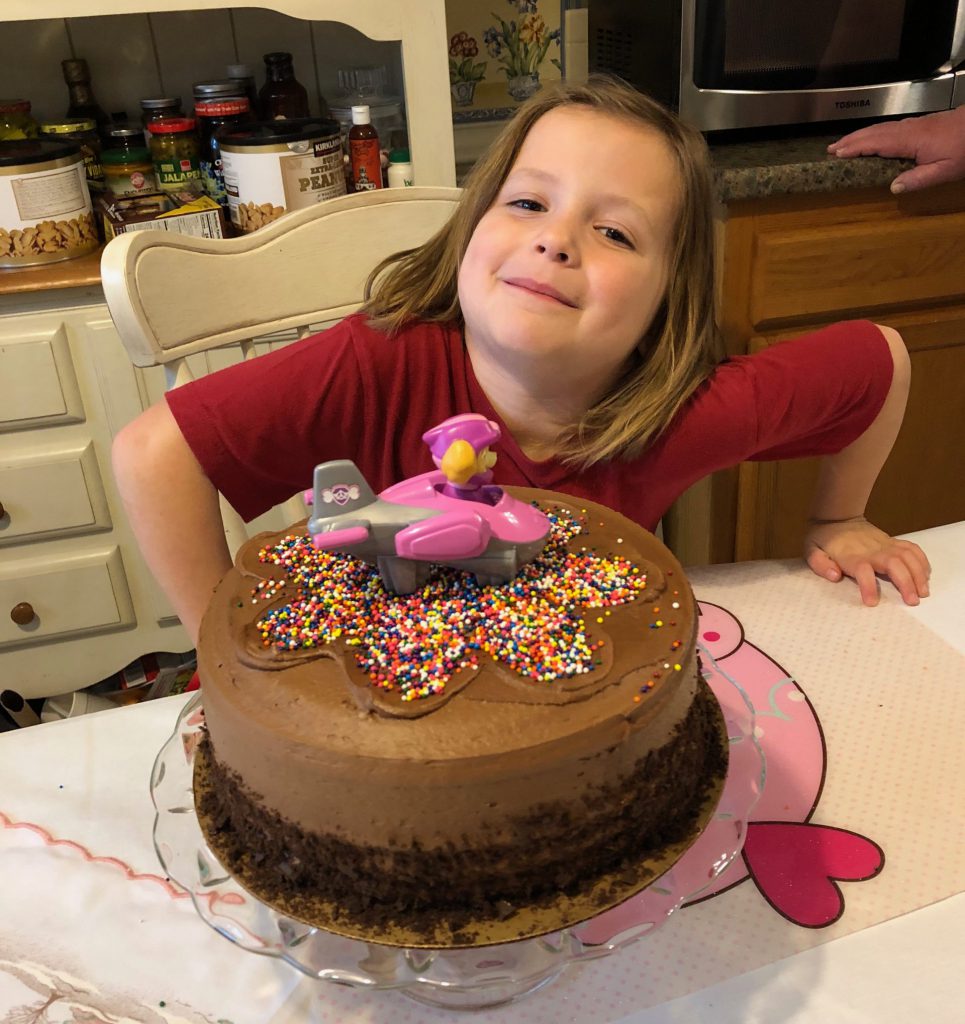 the cake was a delicious store bought chocolate-y affair from harris teeter, and i scooped off the boring decoration, covered up my tracks with a protective layer of sprinkles, and used one of the paw patrol guys from a six pack of them she received from the grandliboms for decor.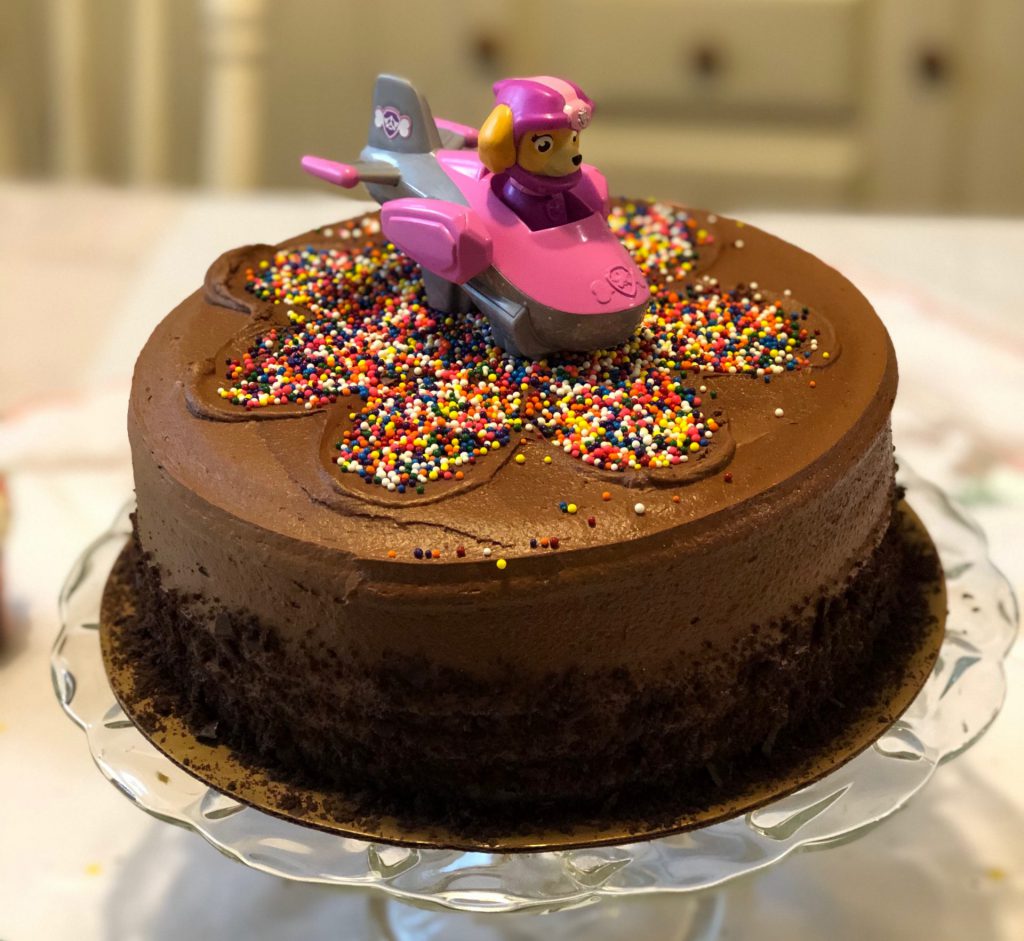 happy birthday girl.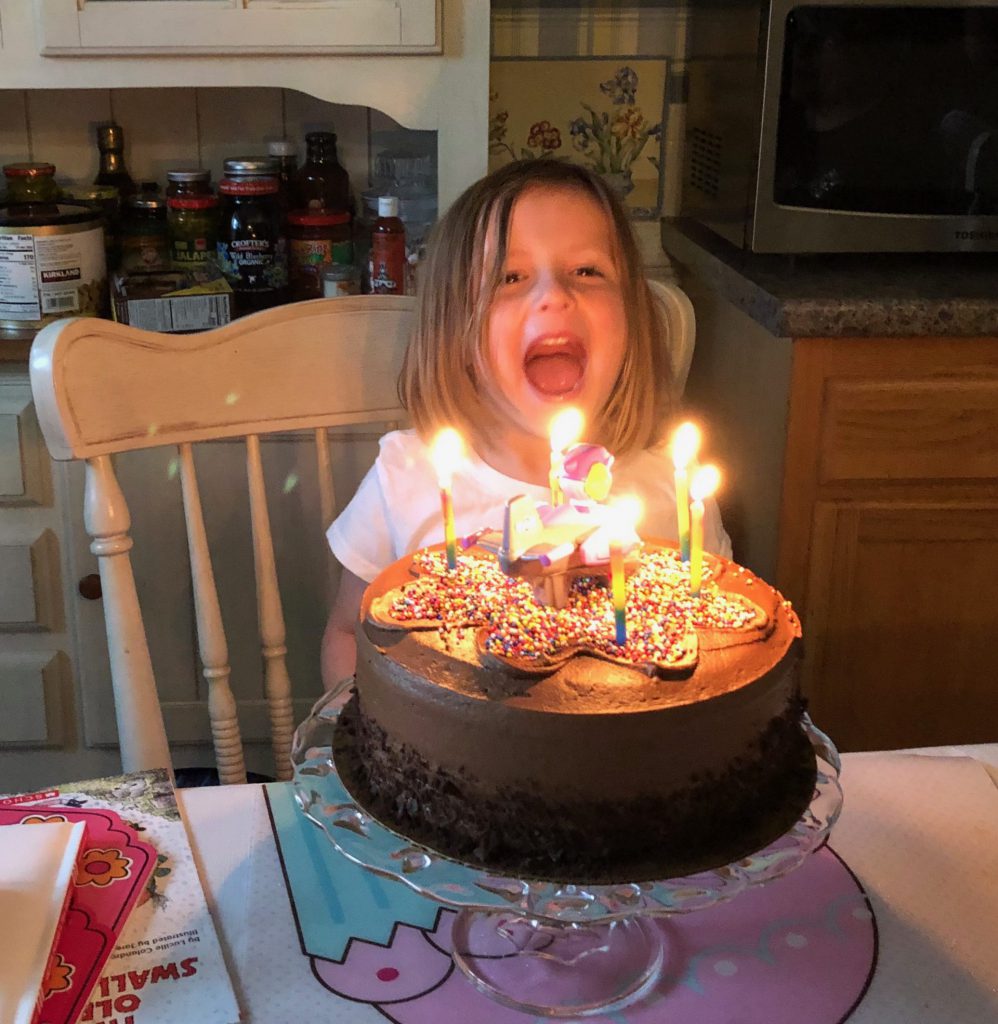 the blowing out of the candles.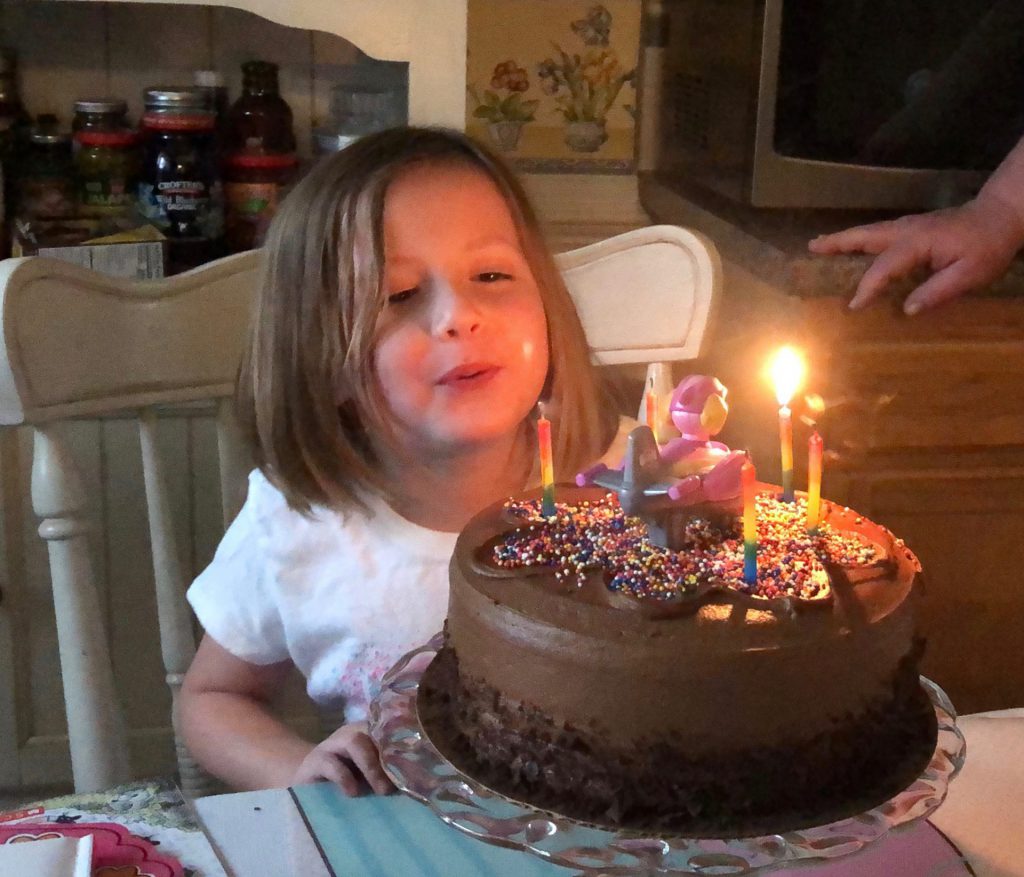 she opened the rest of the six pack gift set, to realize where her cake decor came from. 🙂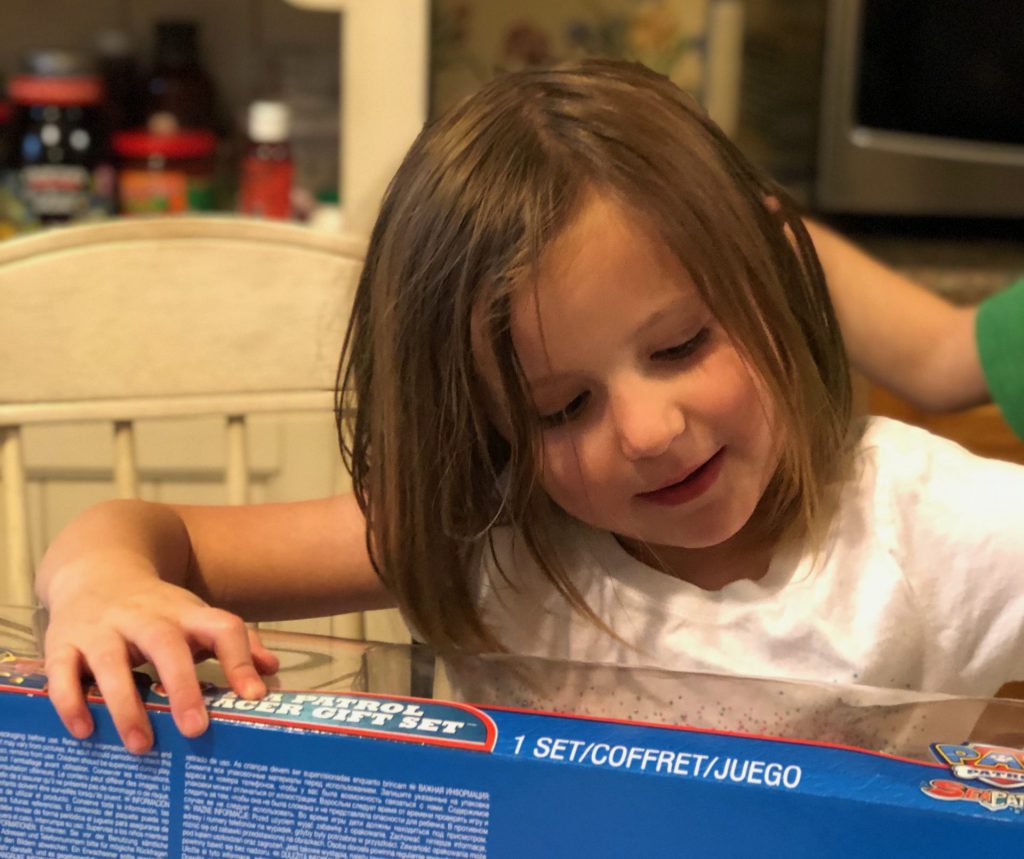 the final birthday celebration came while we were snowed in at the campground. i picked up the materials so we could make her a cake in the camper. all three kids helped with decor.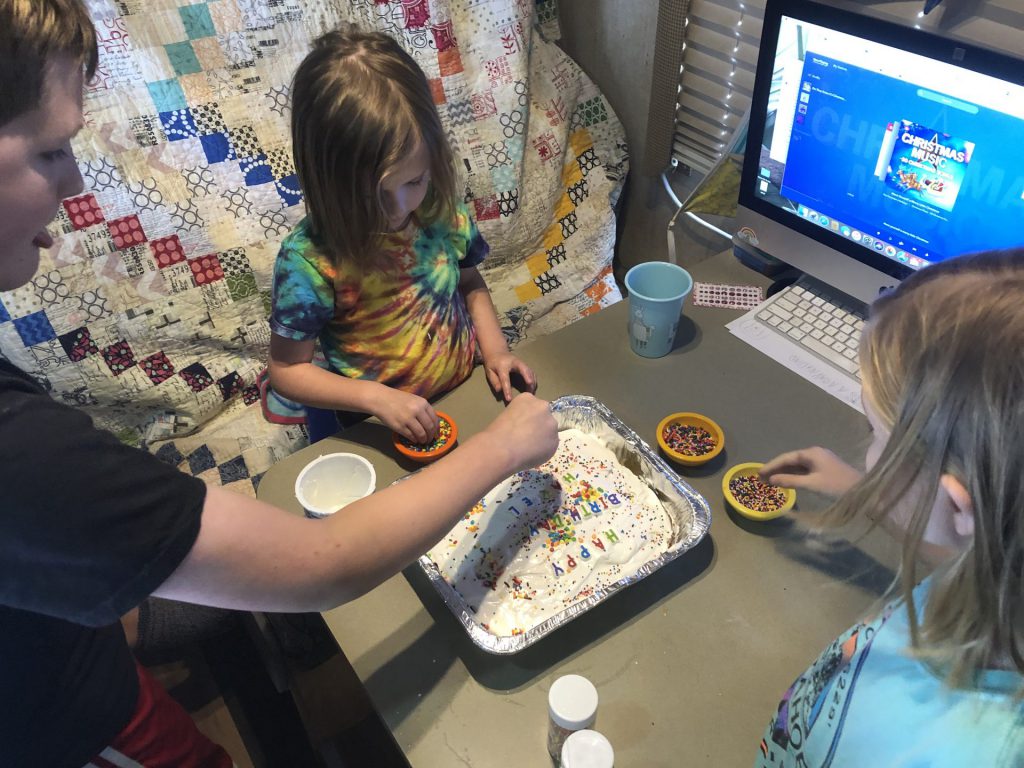 the final result was epic.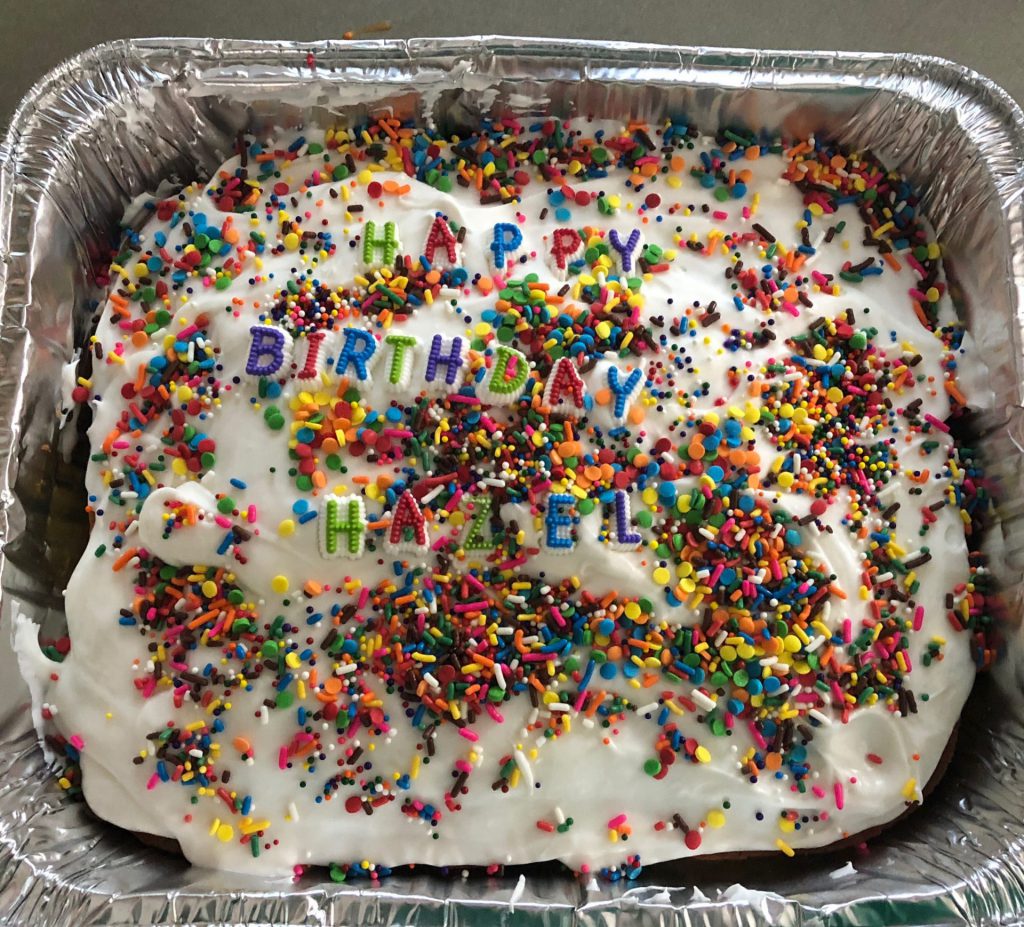 one more birthday song and candle blowing for the five year old.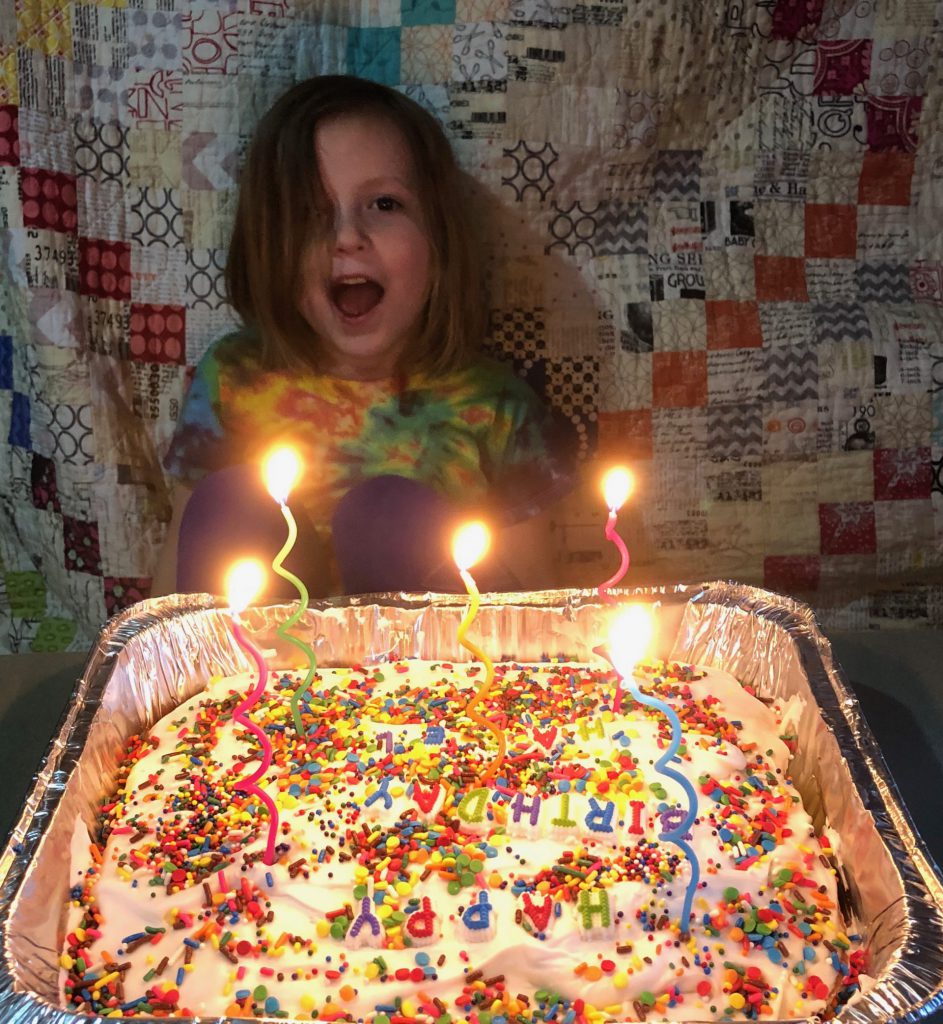 and then some more presents, this time from our fam. she got a paw patrol guy, a minecraft guy, and this queen elsa dress that she asked for after disney on ice. please also note that i JUST passed on our princess dress stockpile a few months ago, when it seemed that we were officially done with princesses forever.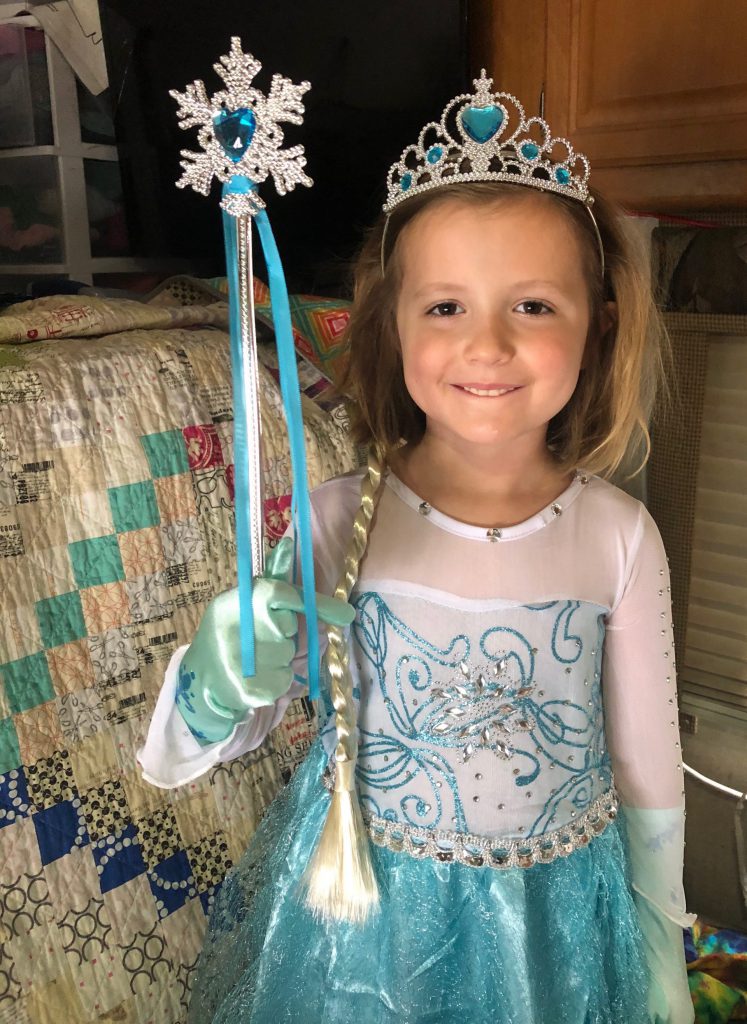 happy birthday to the crazelnut! we love you and your goofy personality!!