since we are home for the christmas season, we decided to hit up a couple of local holiday events…
the first, the tanglewood festival of lights, i have actually been to, and sworn off forever. but, i had high hopes that since we were going early in the week, and early in the evening, and early in the christmas season, that it would be a madhouse of cars. i was right and we were in and out without much mayhem.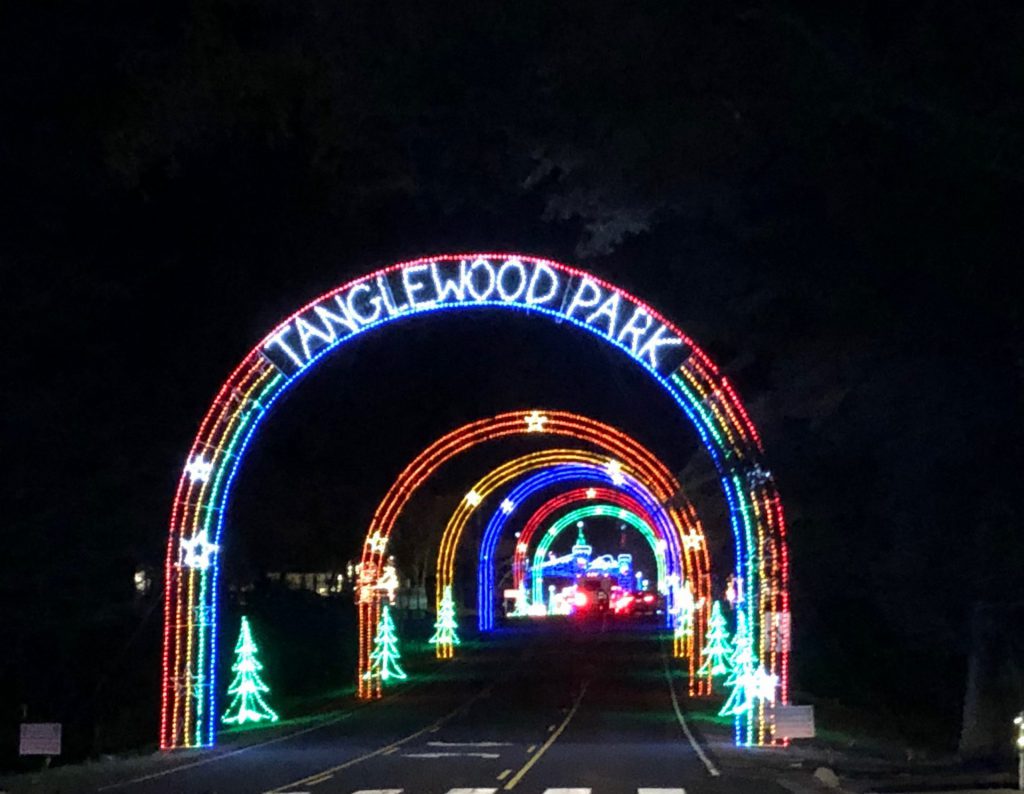 the thing about the festival of lights is, it never changes. so, it's really not worth going to year after year, unless is some sort of tradition, but then i think you should find a new tradition.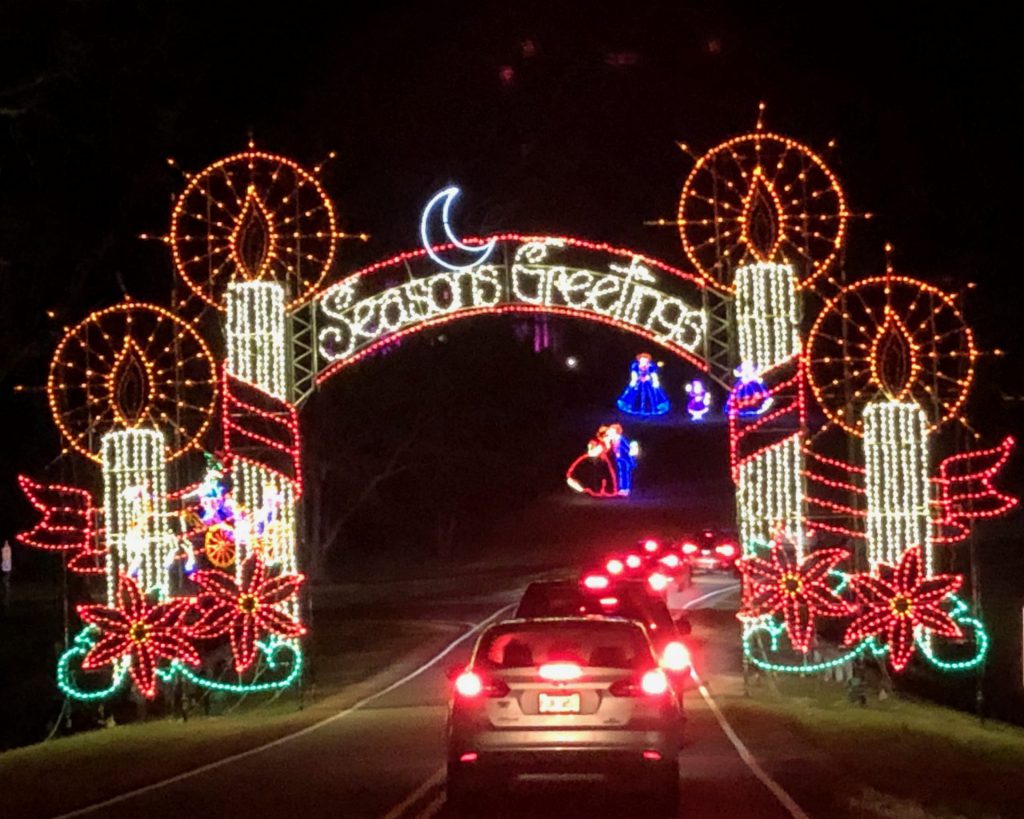 the kids didn't really remember much from a few years back, so it was worth it for us.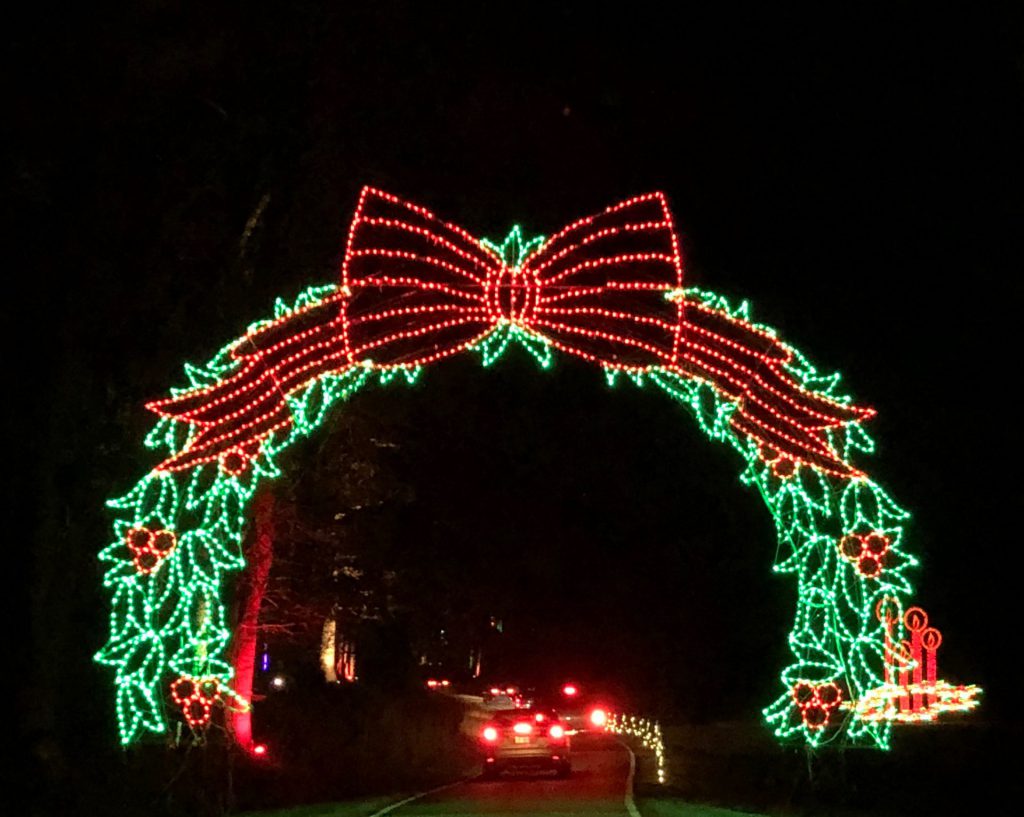 our little gang, stuffing our faces with snacks and treats, because i knew that was one way to keep the peace.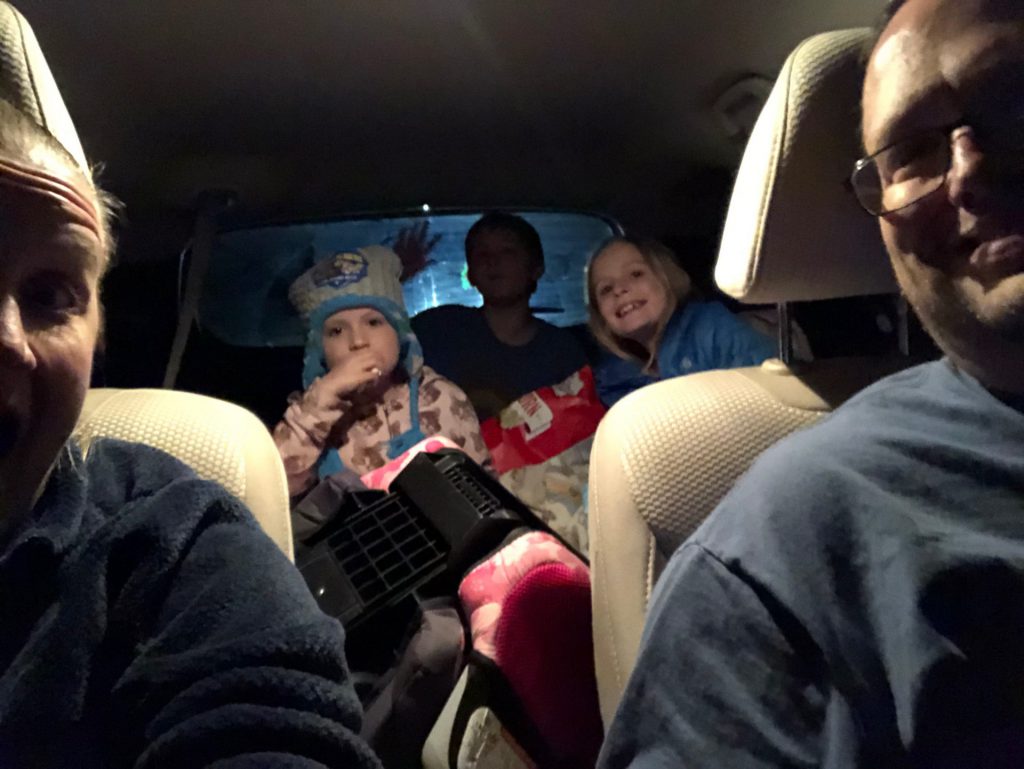 it's obviously hard to take pictures of lights in the dark with an iphone in a moving car, so it don't have much. this rainbow tunnel was one of our faves, even if we got in trouble for stopping to take a pic with no cars in front of or behind us.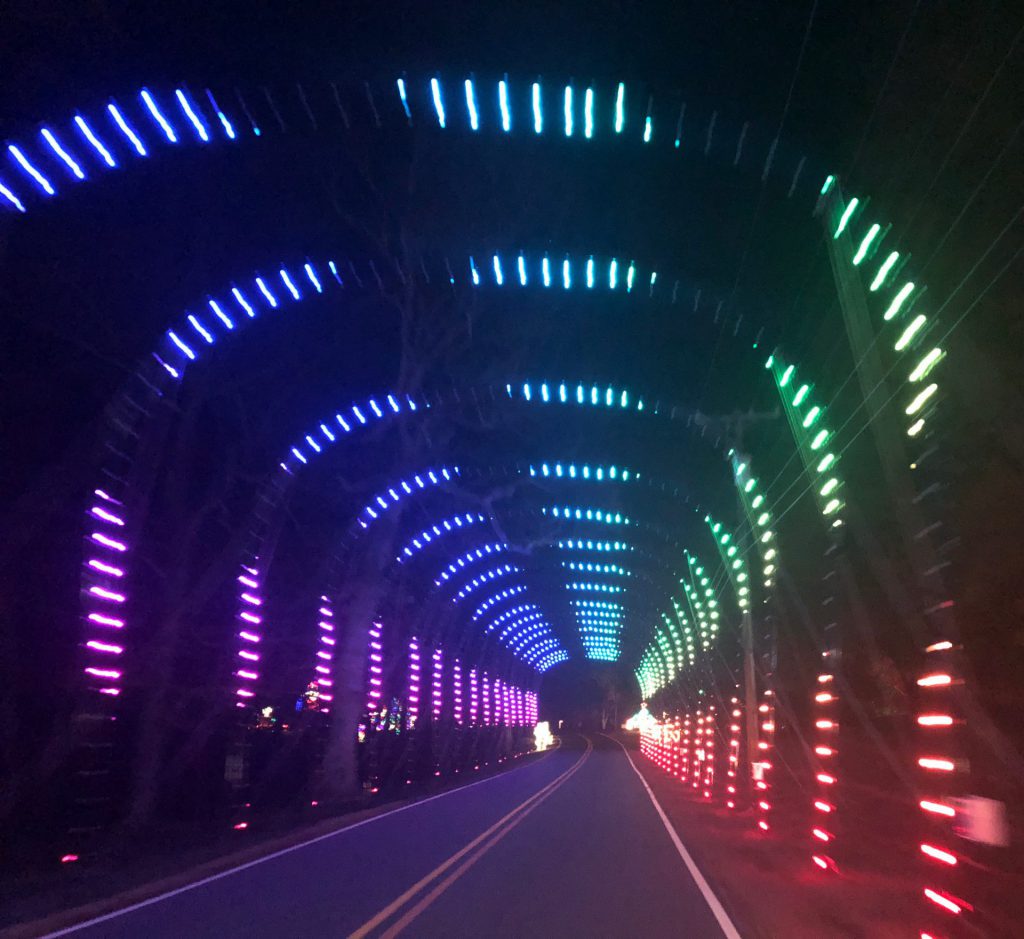 anyhoooo. we were in and out in a little over an hour (not stopping at the bonfire/s'mores/hot cocoa/gift shop area). one year we went and moved 1/4 mile in an hour in the line outside the gate just to get in. so. i'm considering this like the superbowl victory of the festival of lights.
anyhoooo. the next morning, we went on our second ws/nc field trip. during the christmas season, in old salem, you can attend the moravian candle tea. i'm not sure why it's called a tea, because there is no tea. but, it's pretty much a mini tour, where you learn a little bit about moravian christmas traditions. i've never actually been to it, but i think both older kids went in preschool. we signed up for one of the homeschool times in the morning, to avoid fighting the hordes of people in the evenings (another thing we attempted at one point and failed at).
we arrived a bit early, which gave us time to stroll around old salem a bit.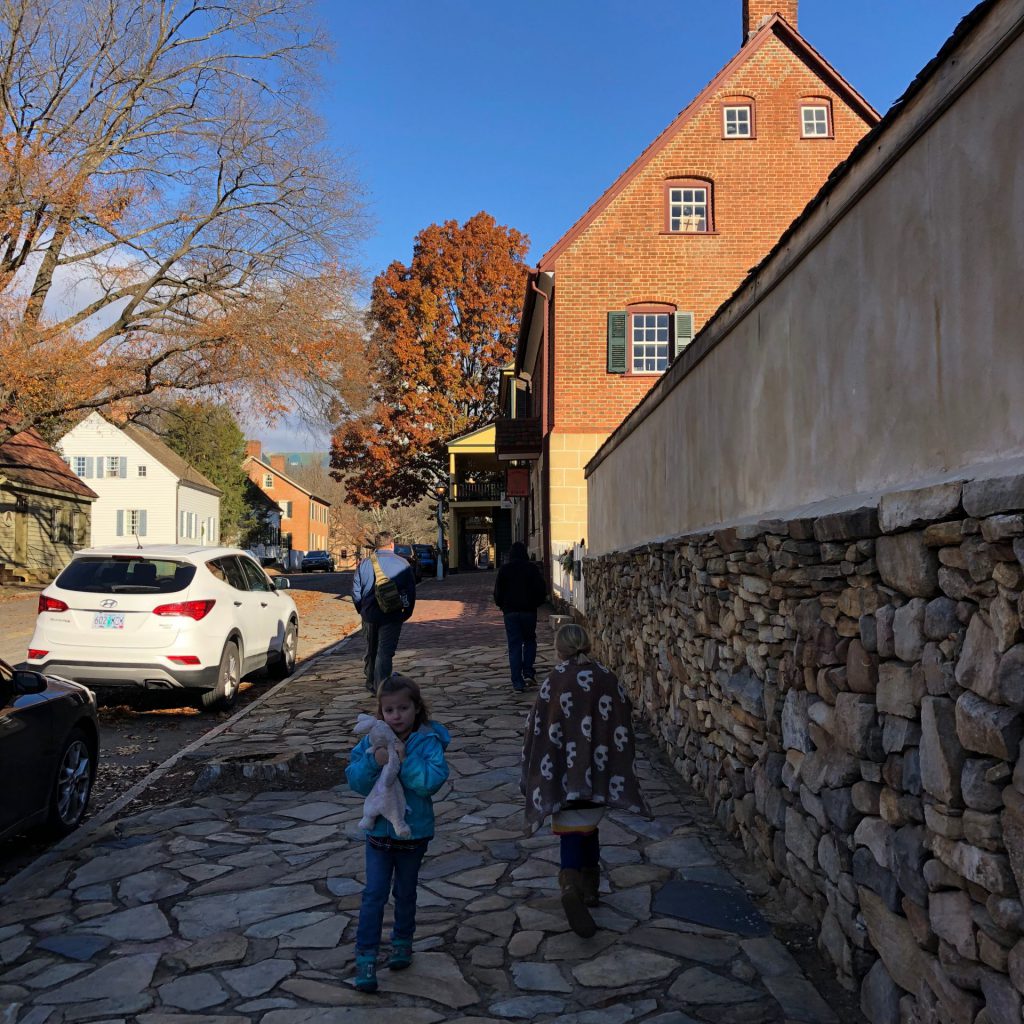 we took our picture in front of this iconic coffee pot at one end of old salem, which is a thing i have never done in my approximately 13 years living in ws/nc.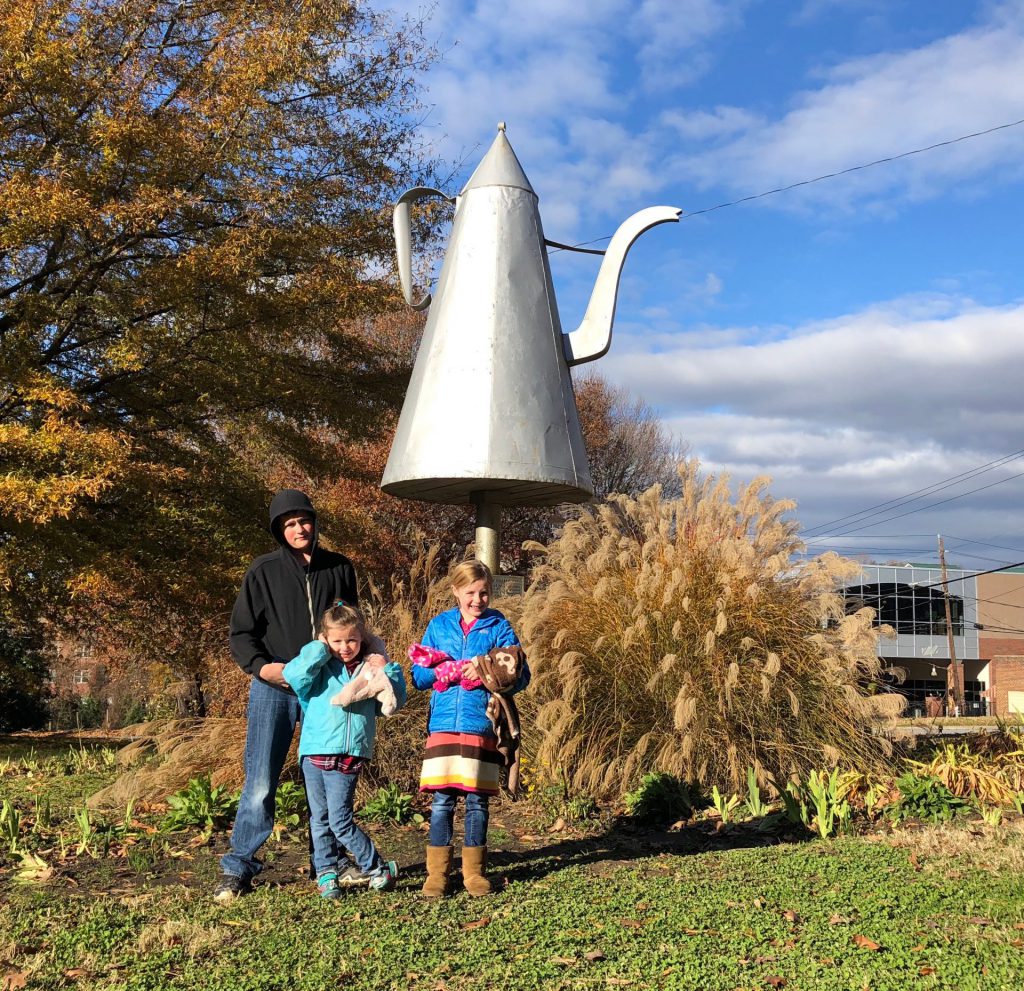 inside, on the first stop of our tour, we learned how candles are made for the moravian christmas eve service "love feast".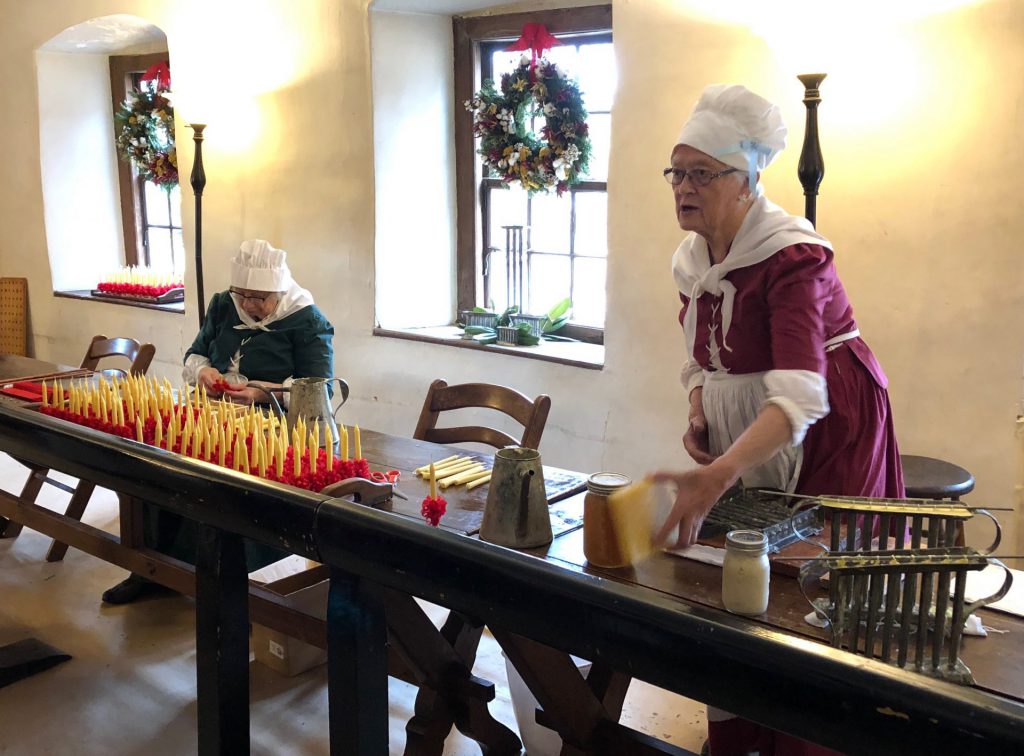 it was pretty cool to see them being handmade from start to finish.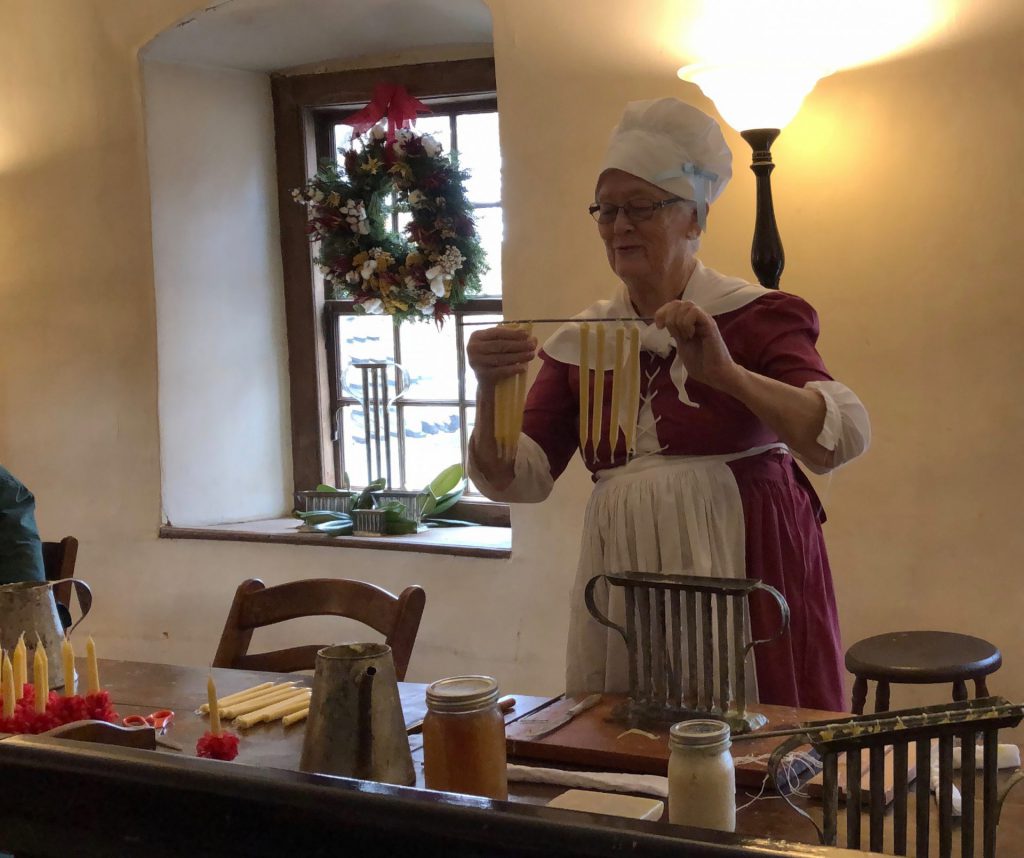 they make 4000 of them for the love feast at their church (and soooo many more to hand out to tour attendees and sell in the gift shop).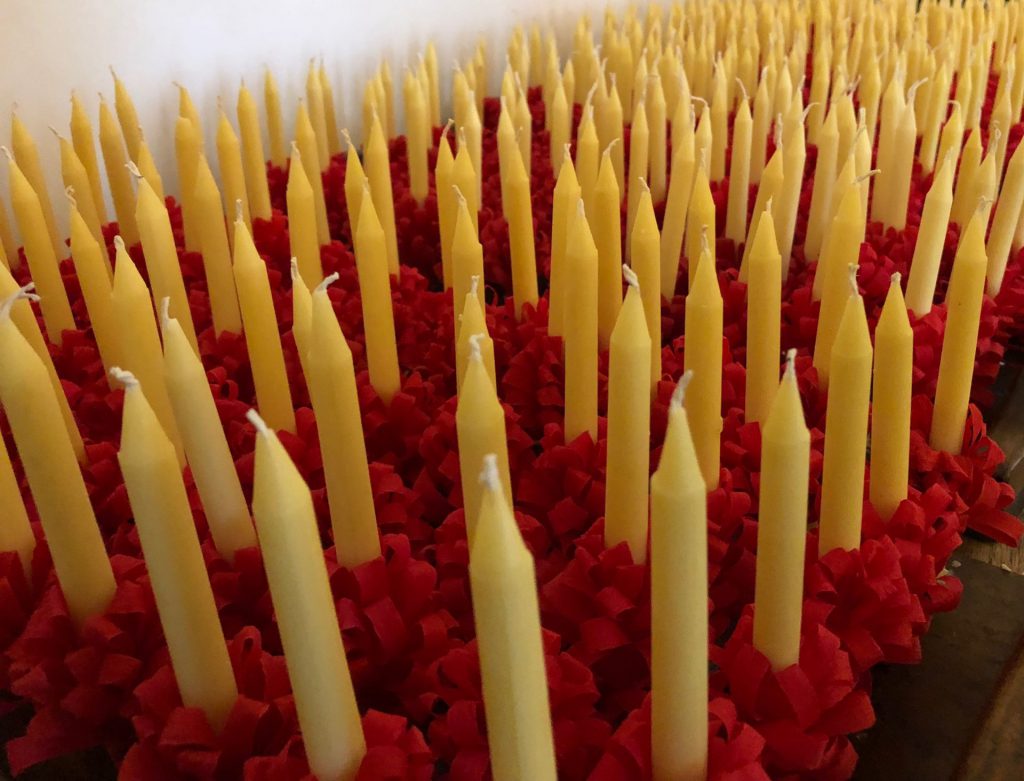 in the kitchen, we learned a bit about what life would have been like in this little settlement 150 or so years ago.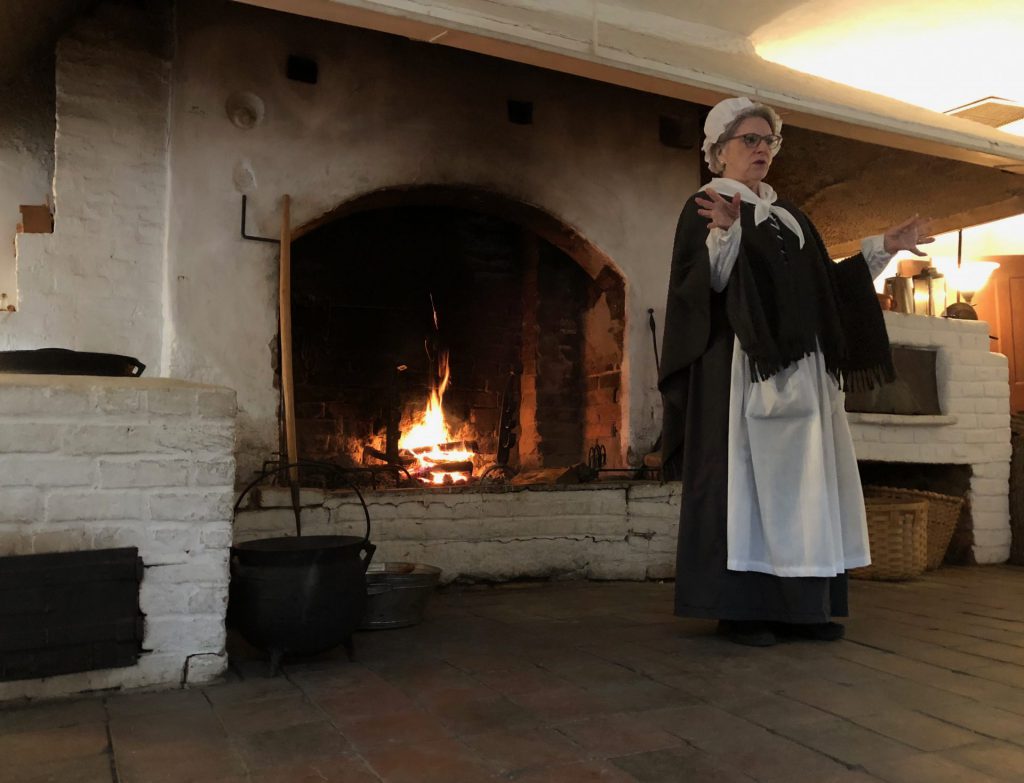 and… we got to sample a moravian cookie.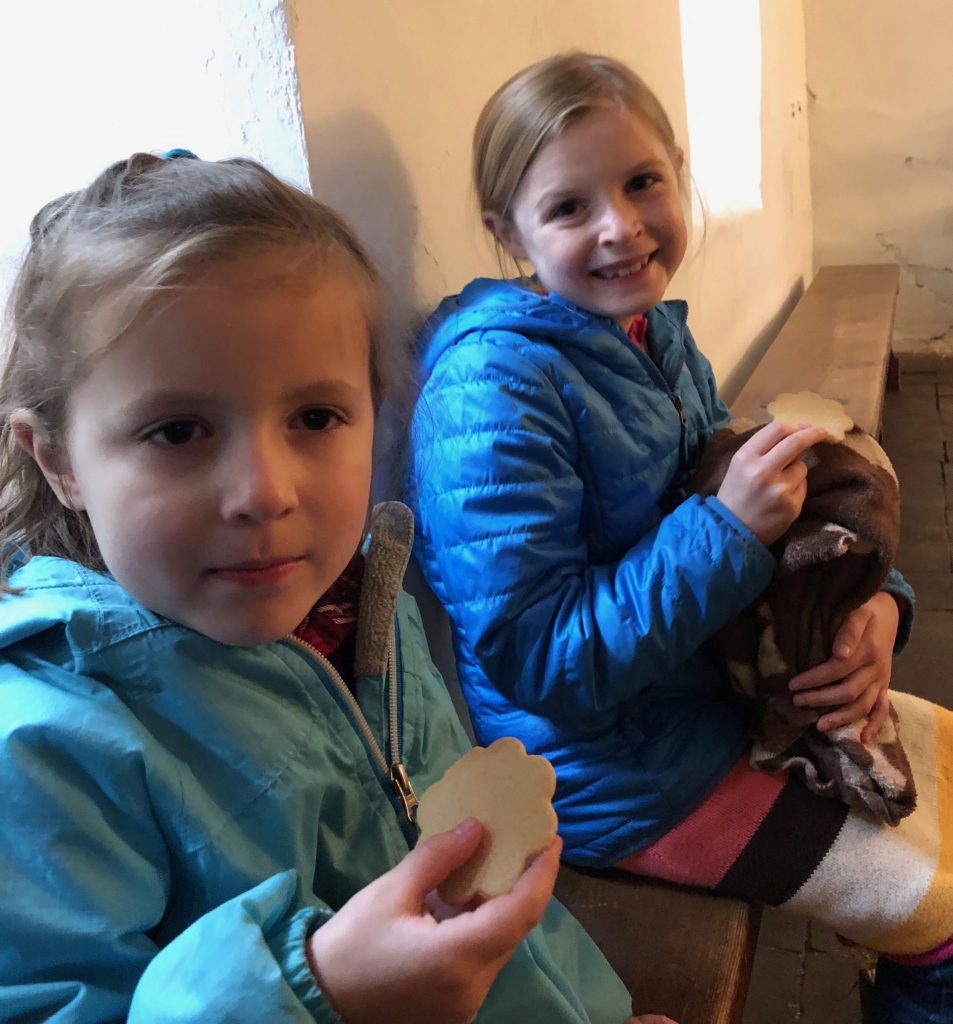 downstairs, in what would have been the food storage area of the building, because it's in a basement and way cooler, we checked out the "putz". basically, it's a little christmas village replica of old salem, made by the folks who live and volunteer there.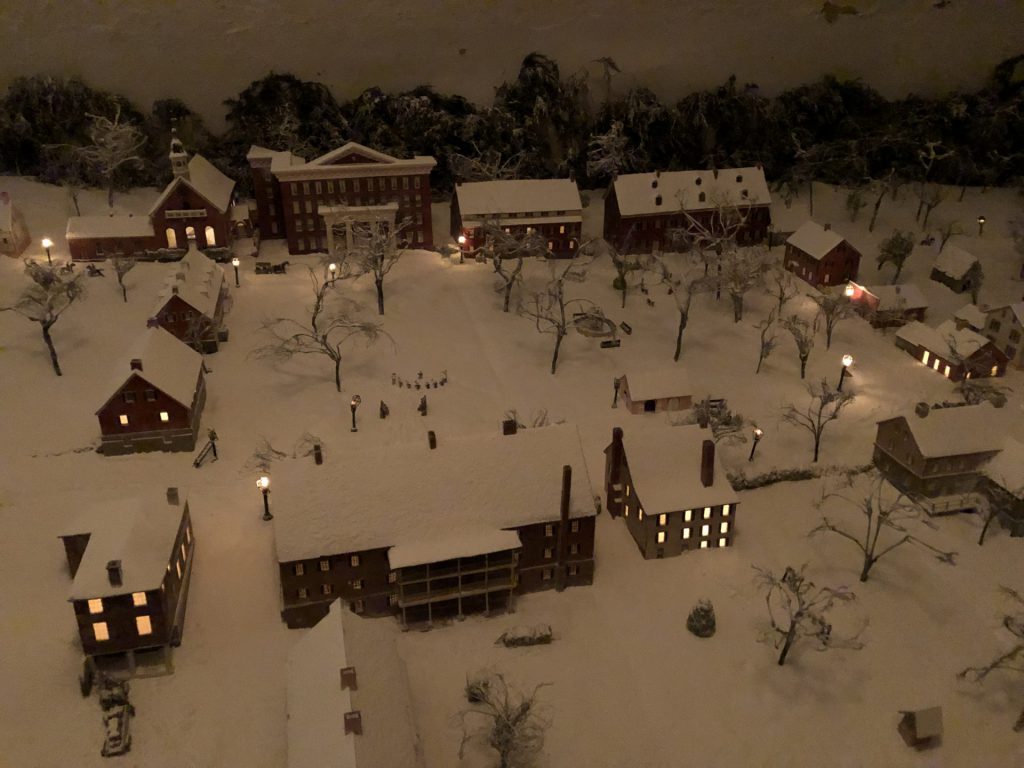 in the last room, there was a little diorama and our tour guide read the story of the birth of jesus from the bible, while illuminating different parts of the diorama for geographical purposes.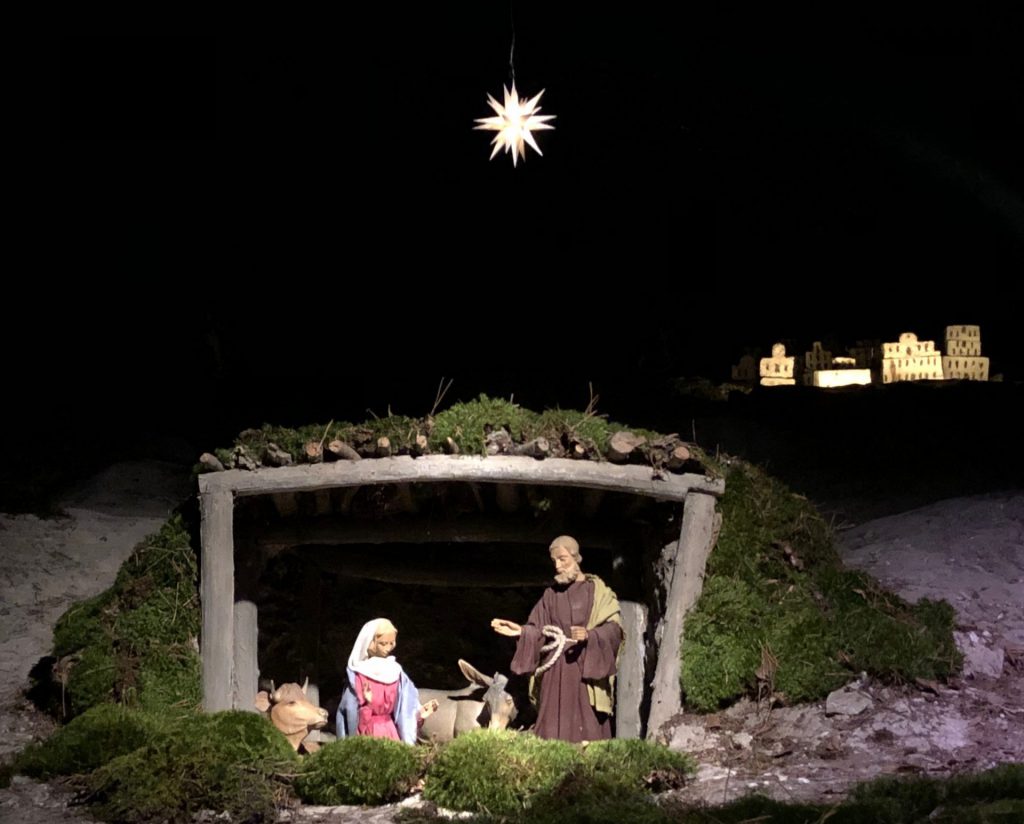 on our way out, we received a souvenir candle. i made the kids take some pics, while we waited for our friends to finish up on the next tour. (our campground pals, the howards, made a valiant attempt to meet us, but with nine kids and a long drive to an unfamiliar location, it just didn't quite work out).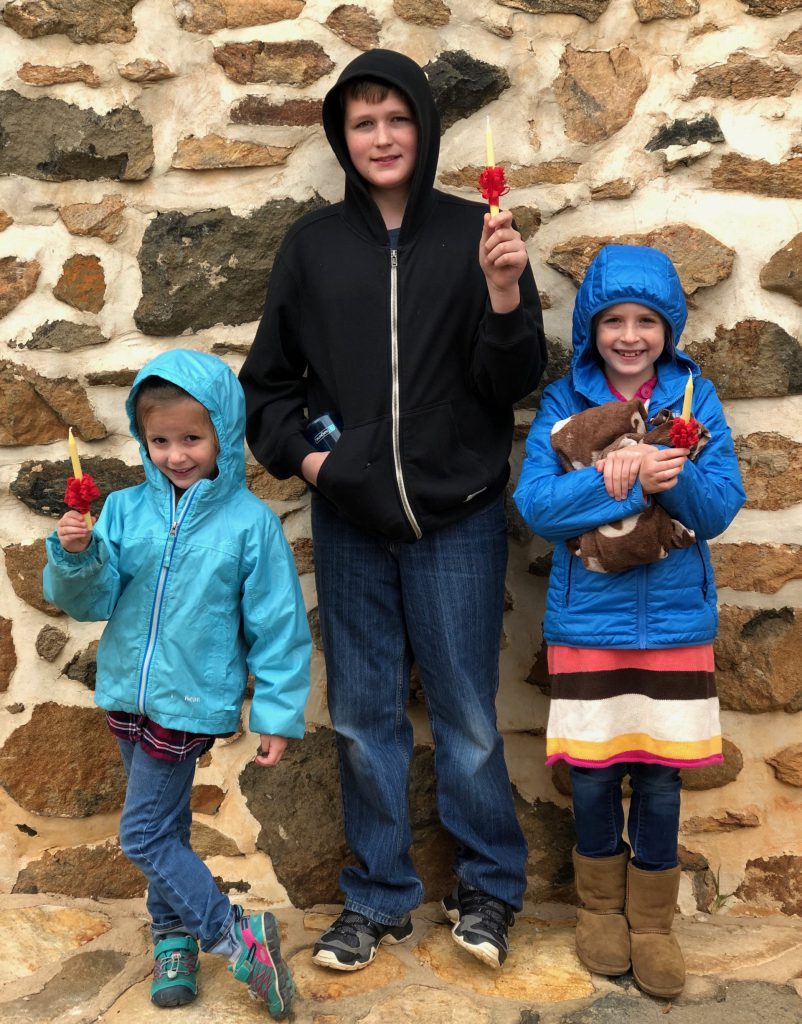 pretending the flame is hot…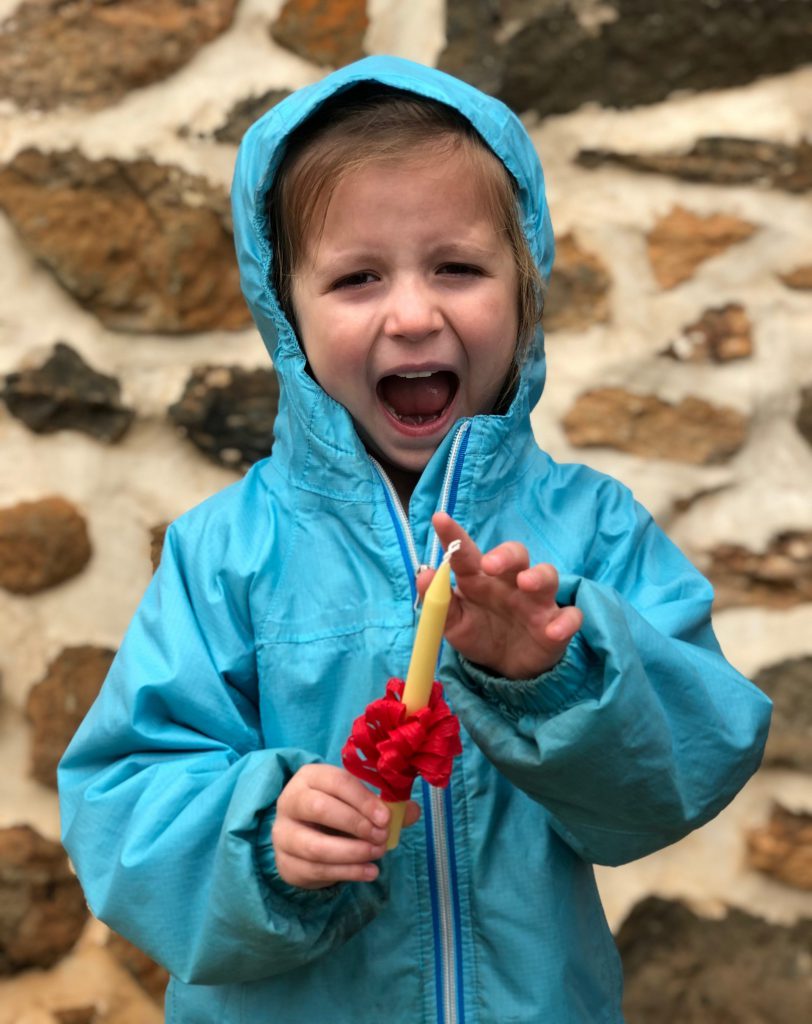 pretending to be cute…

and that wraps up the tales of our christmas themed adventures in winston-salem. pretty exciting, right?