for christmas, we asked for folks to give the gift of experiences to the lidkids, instead of stuff to fill our camper. the grandlidboms, who love to ride trains, gave us the gift of an amtrak train trip to raleigh, where we would be able to go to a museum or two, have some lunch, and then ride the train home again.
our morning began quite early, with us scrambling out of the house, trying to get to the train station 45 minutes away, by 740. we were late, but we ended up having plenty of time to sit and wait in the station.
finally, it was time to head to the platform and wait for our train's arrival.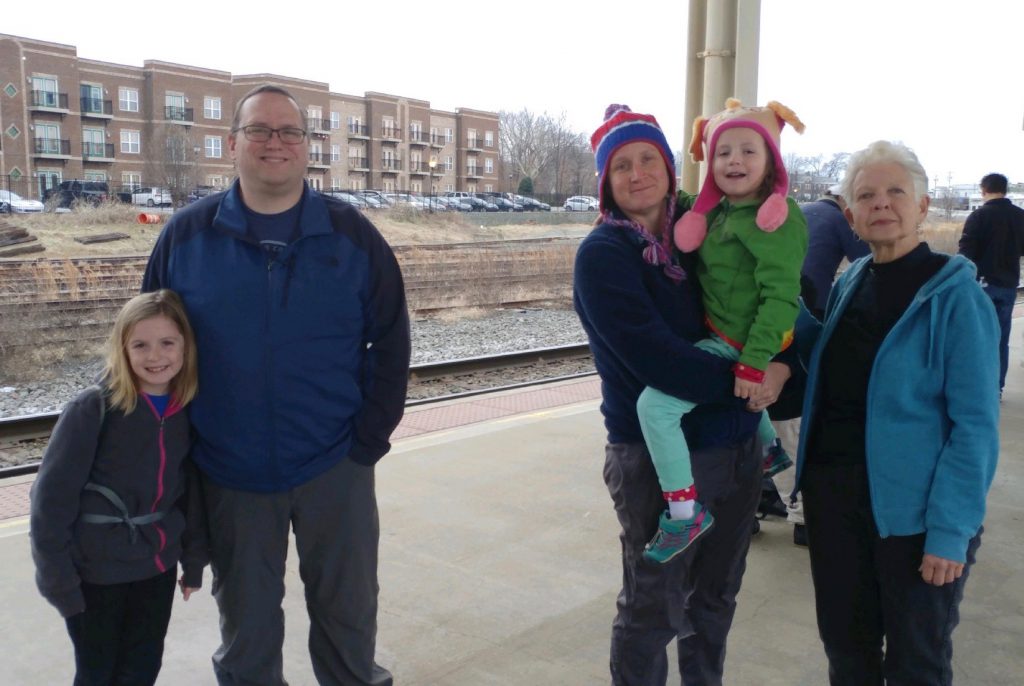 hazel, once a train enthusiast, did not seem all that impressed as the train came flying into the station.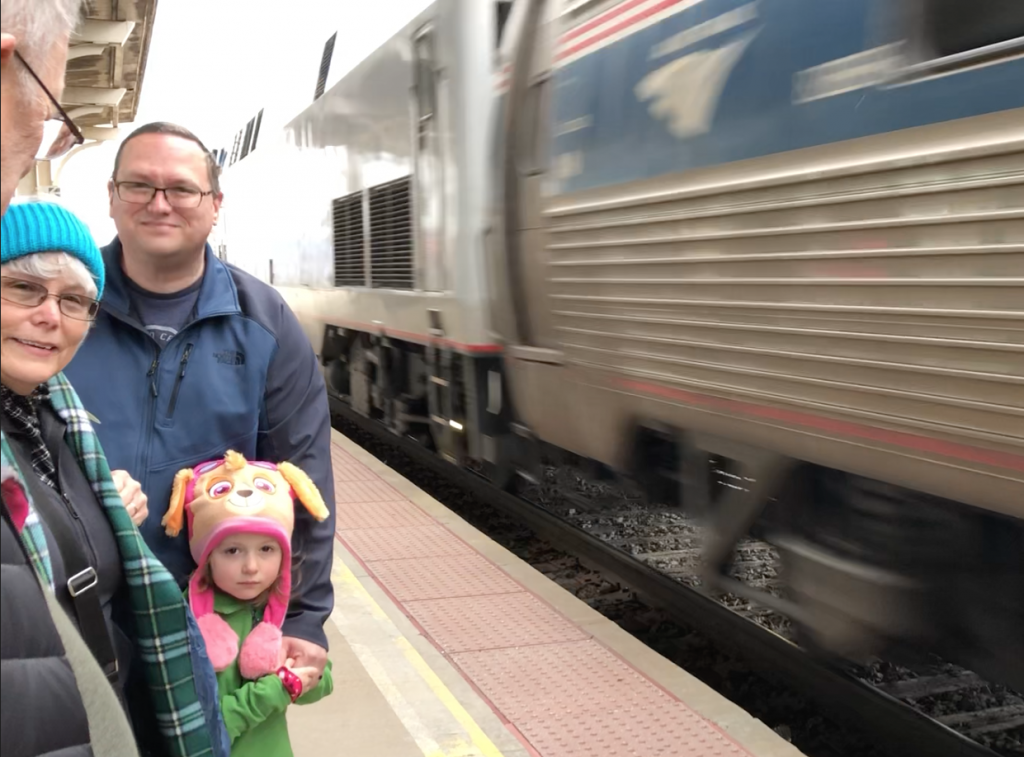 the train ride was exciting. breakfast and snacks from the dining car. and card games with aunt madge (who received the gift of a train ride to raleigh experience for christmas too).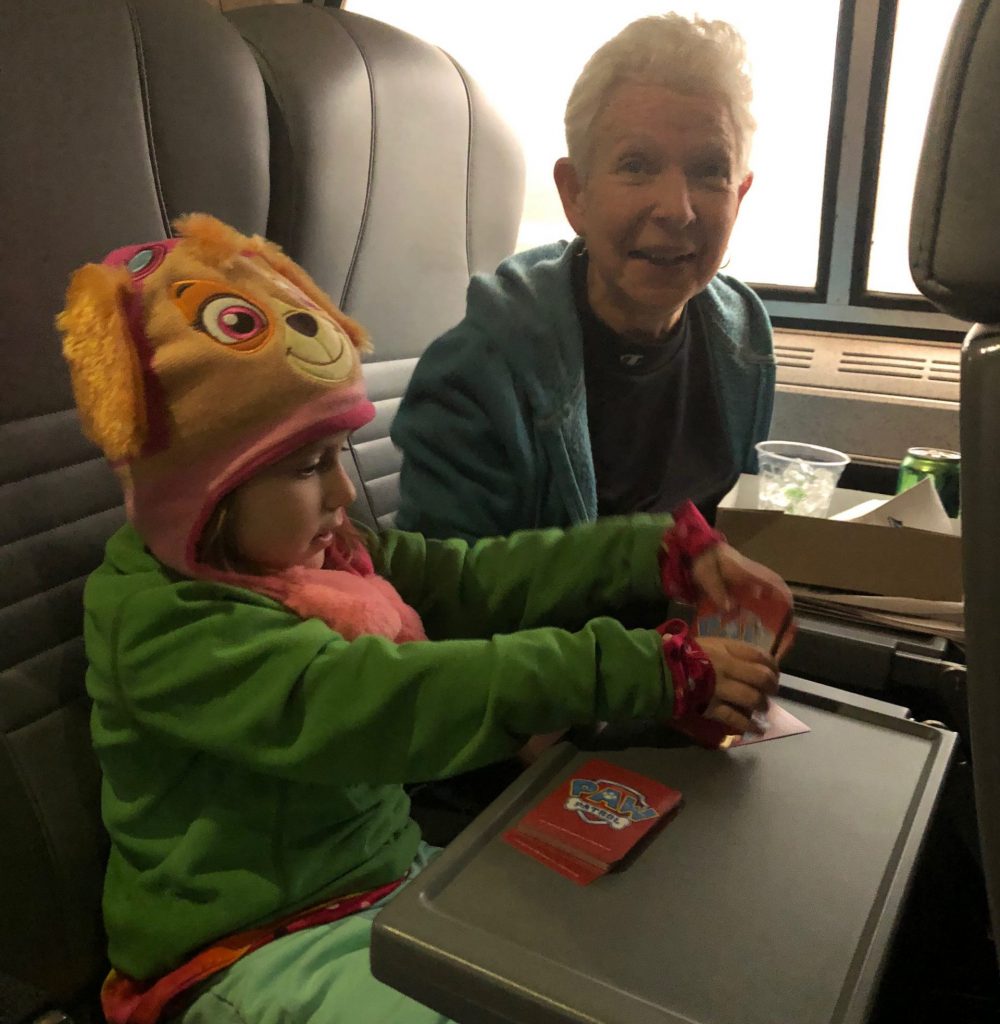 in the dining car, we commandeered a table and taught gramma how to play our new favorite game, king domino.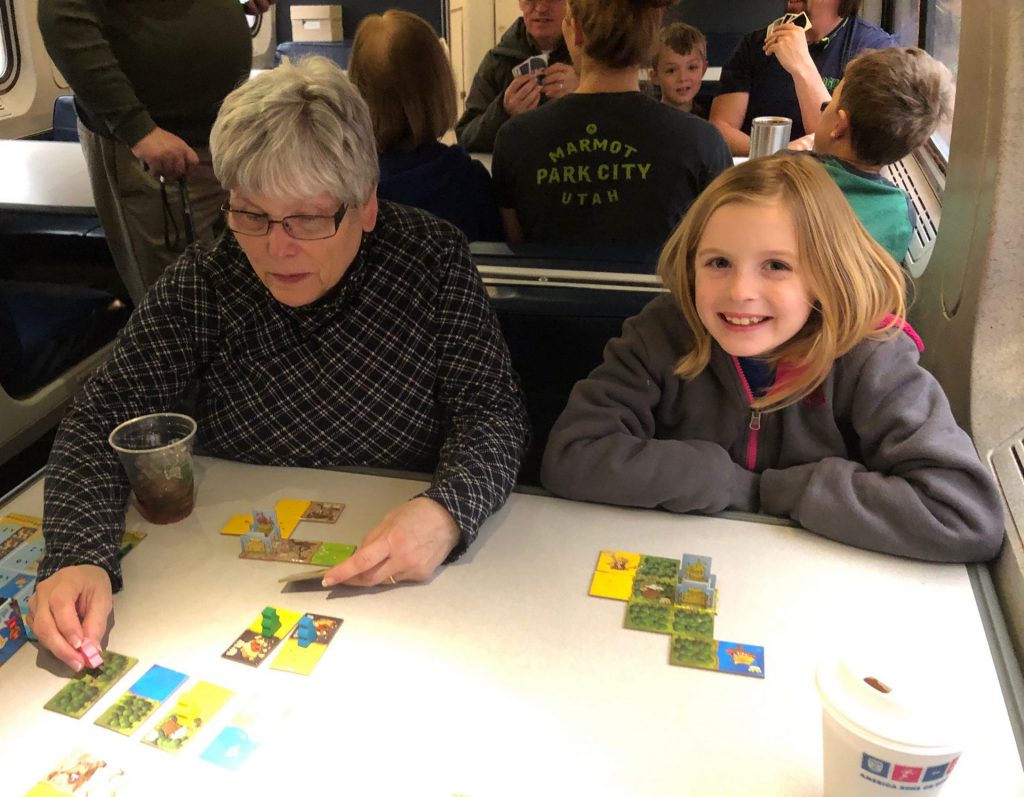 of course isaac was happy to watch youtube on the free train wifi.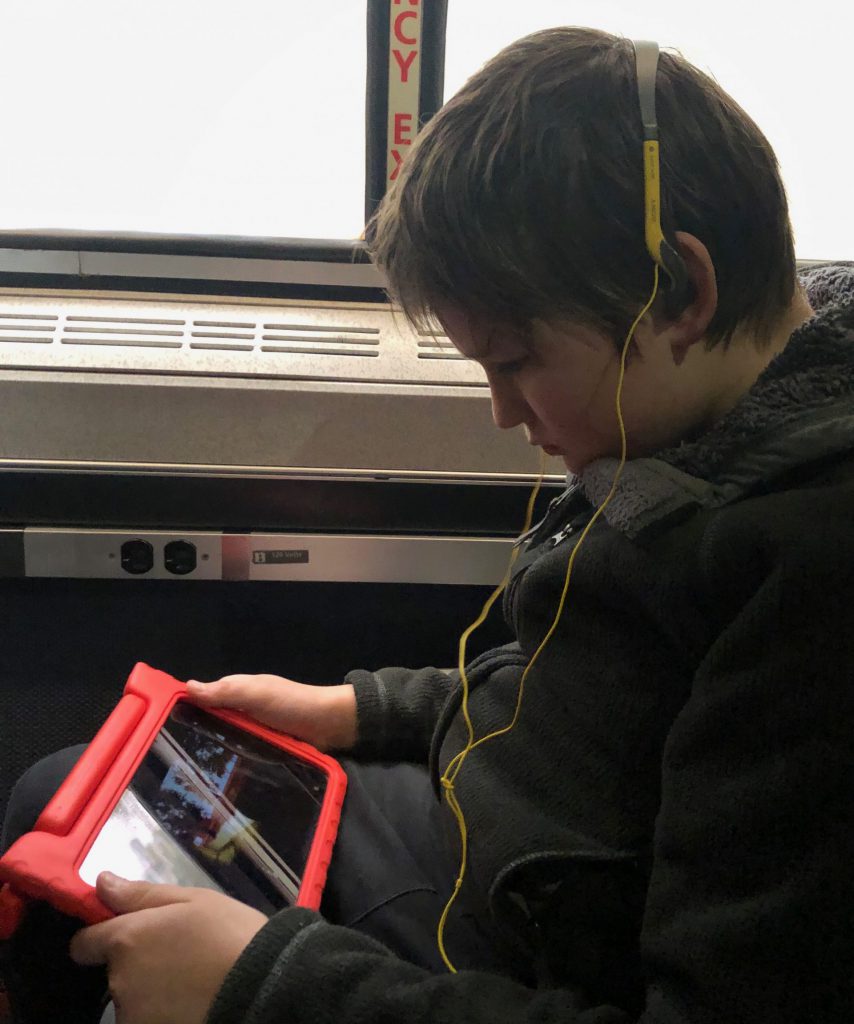 finally, we were in raleigh. here's most of the crew (grampa wandered off, i took the pic), upon arrival.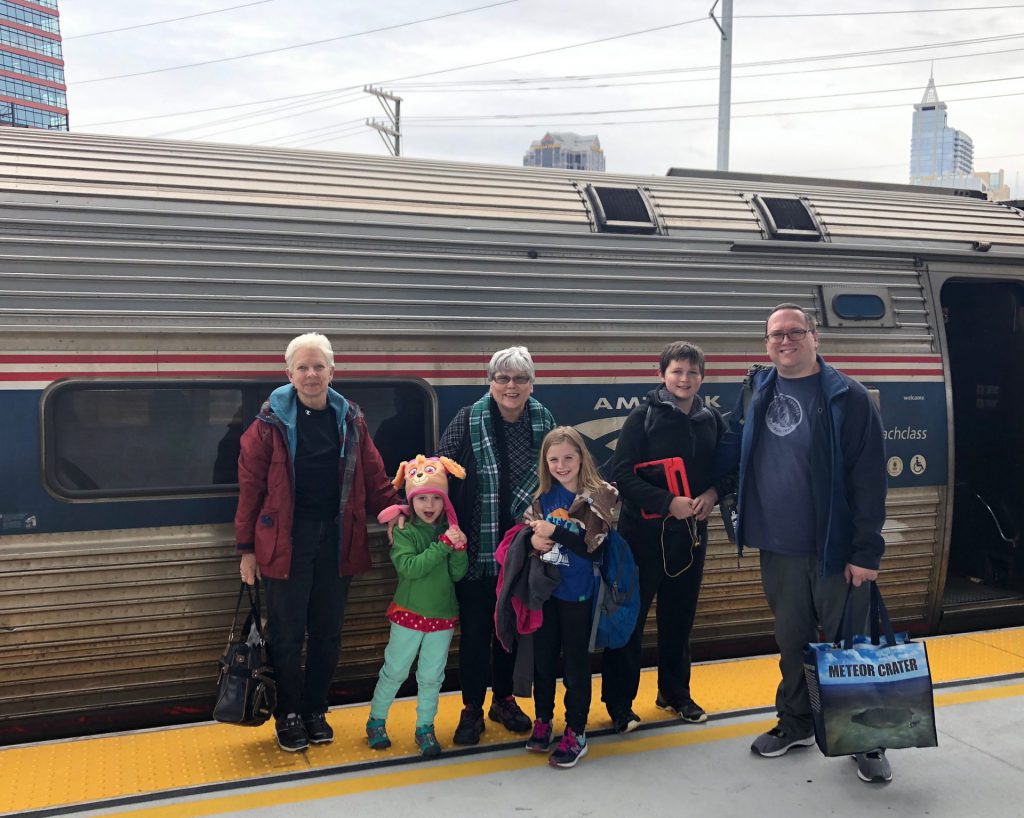 so, there was an added perk (for me) to the raleigh trip. my old high school bff still resides in raleigh, and she met up with us at the train station to spend the day with us at the museums. her son max eagerly waited for us on the observation deck. 🙂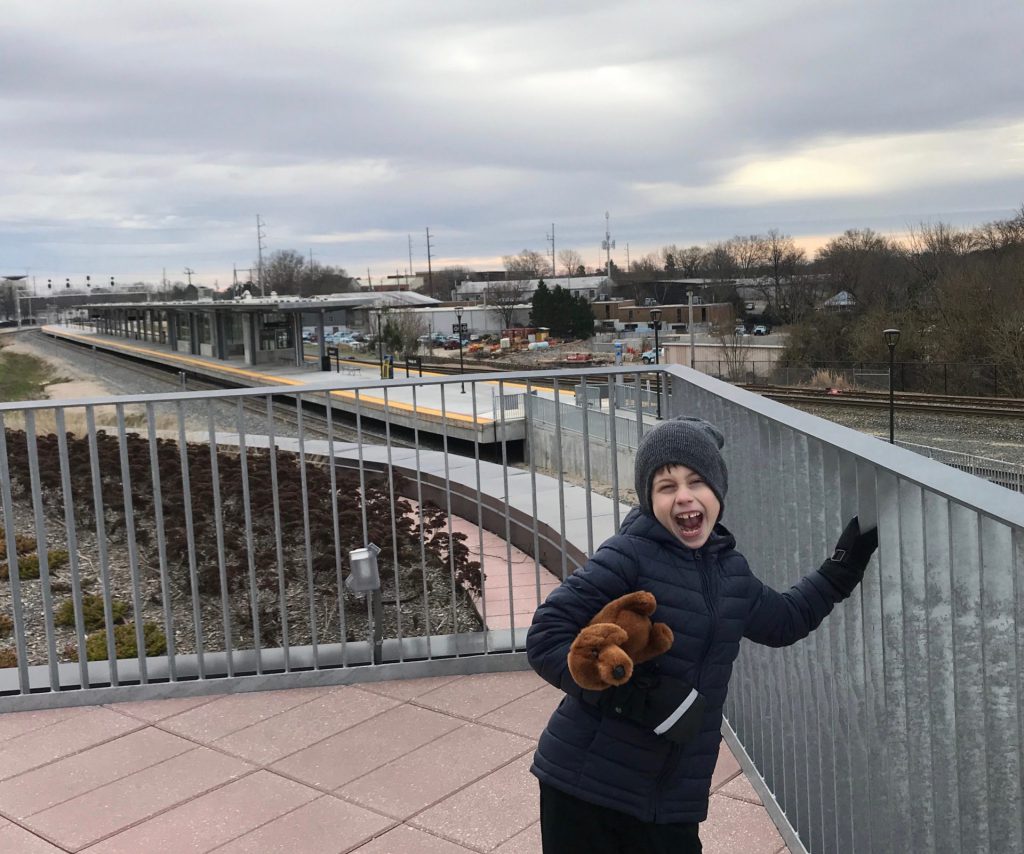 while we waited for a bus that never came, i was able to catch up with my old pal and her pickpocket son. 🙂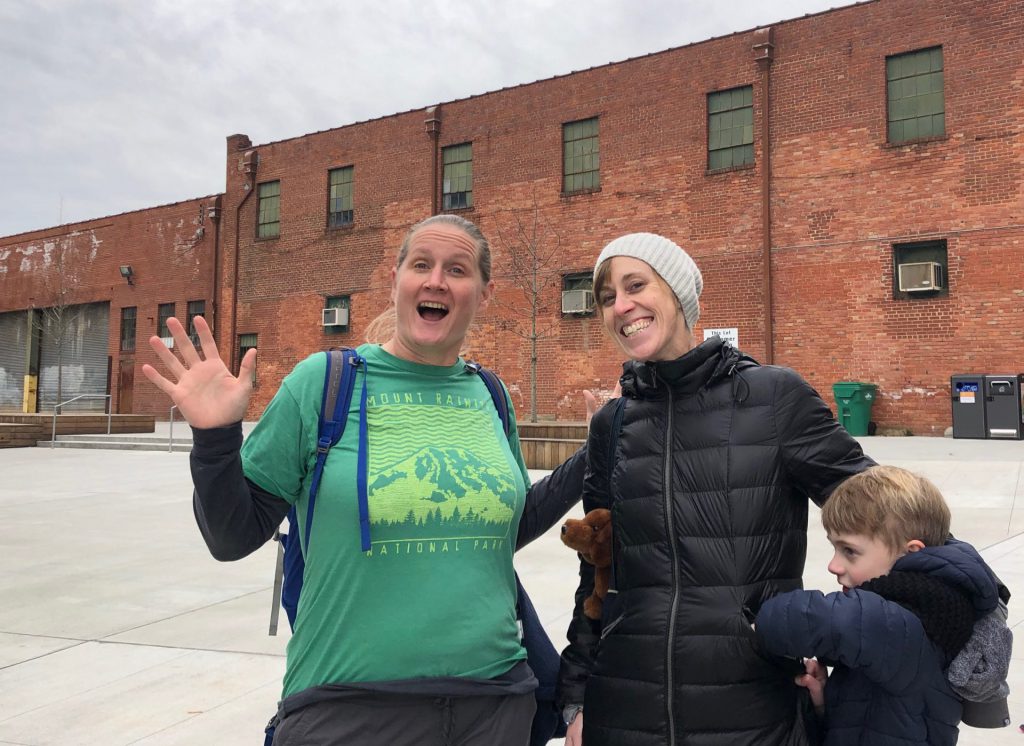 and hazel and max were able to pick up where they left off (like three years ago). running and jumping and climbing.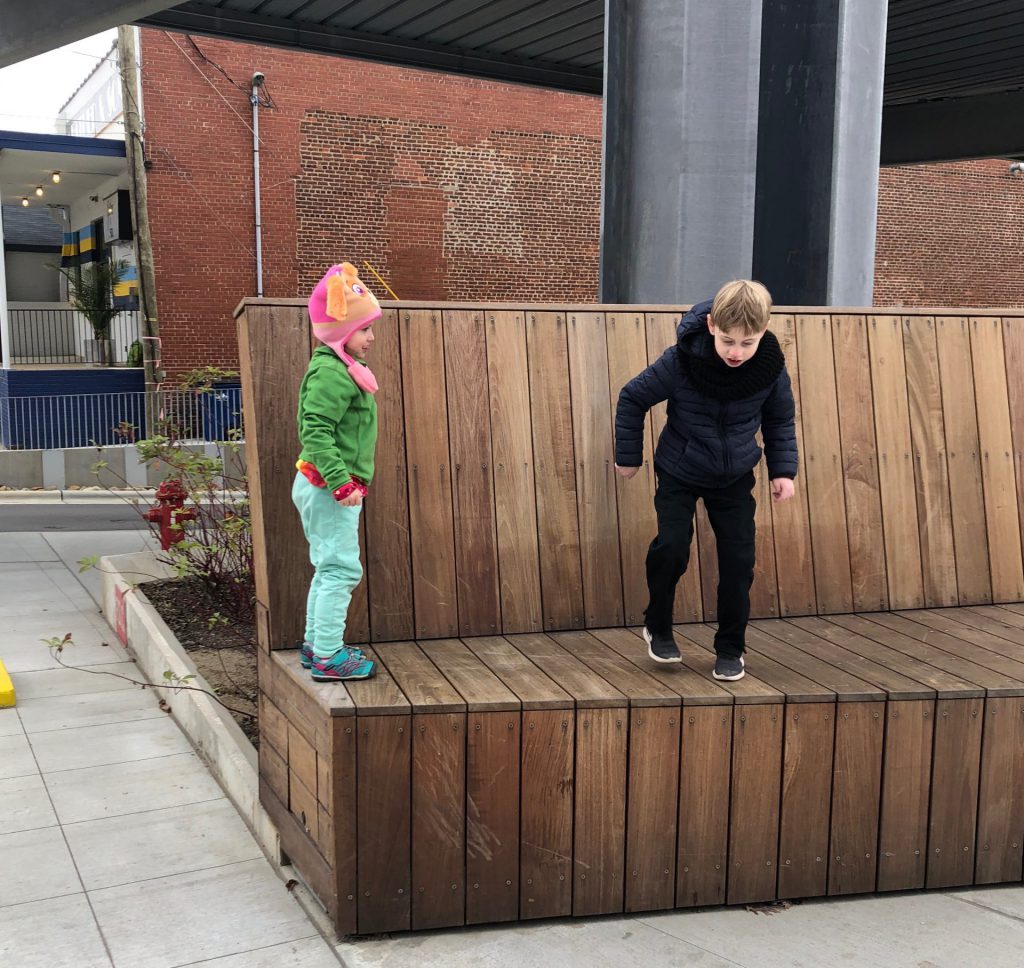 we decided to go to marbles instead of one of the free museums, because i had heard so many great things about it, and because we had free admission through out astc passport. (we did have to pay for extra folk). anyhow, we had a great time, as we usually do at great museums…
musical stairs. always entertaining.

sock hockey rink. i was the only adult who squeezed into a jersey and schooled all the tiny folk.

anna was the only lidkid interested. hazel got frustrated and stomped out. isaac never tried.

if not for our recent skating misadventures, this might give me hope for a future hockey player.

hazel preferred basketball. until a ball hit her in the face.

the highlight was the tumbling area. at least for anna and hazel.

ladder climber.

isaac loved this log spinning thing.

surfer.

he's also recently taken to trying his hand at some photography.

hazel's favorite was the kitchen area.

the money room.

lastly. the "hit the trail" room. fun.
we had to hustle out pretty quickly, in order to make it back to train on time. plus, we wanted to stop at the capitol building on the way back, to add to our state capital/capitol collection.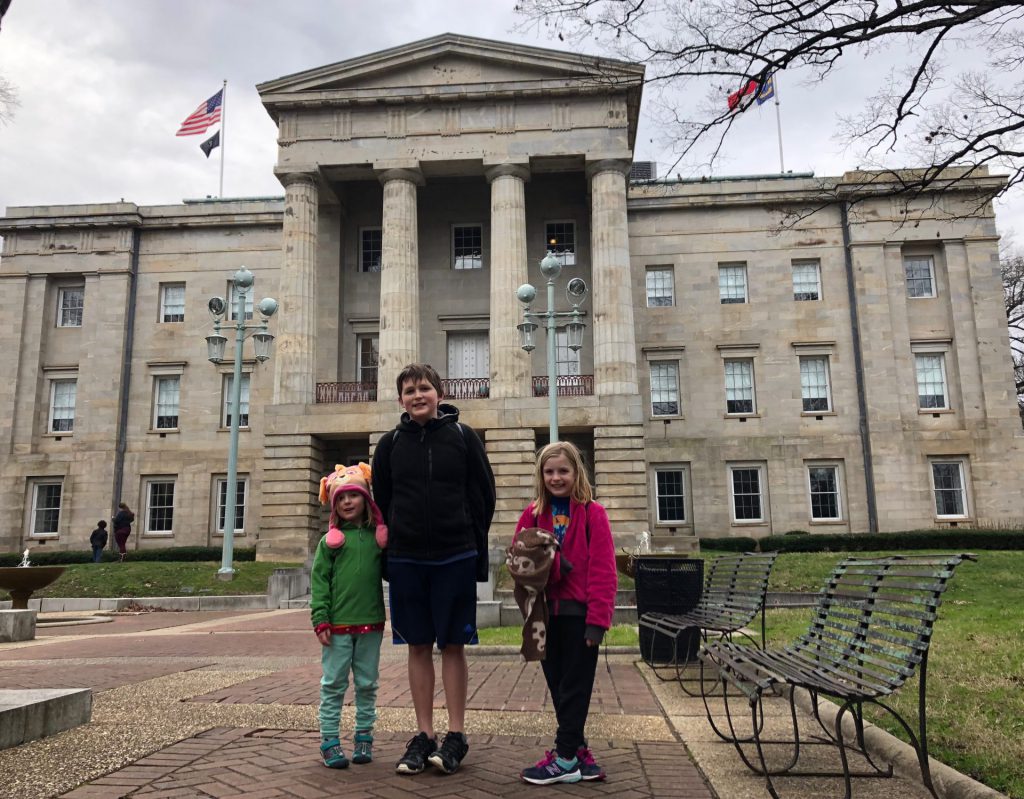 despite our best efforts, we had to have a very hasty goodbye with sarah and max, before racing out to the platform to get on our train. we were able to get some tables this time, so we set up shop for eating and playing and instagramming.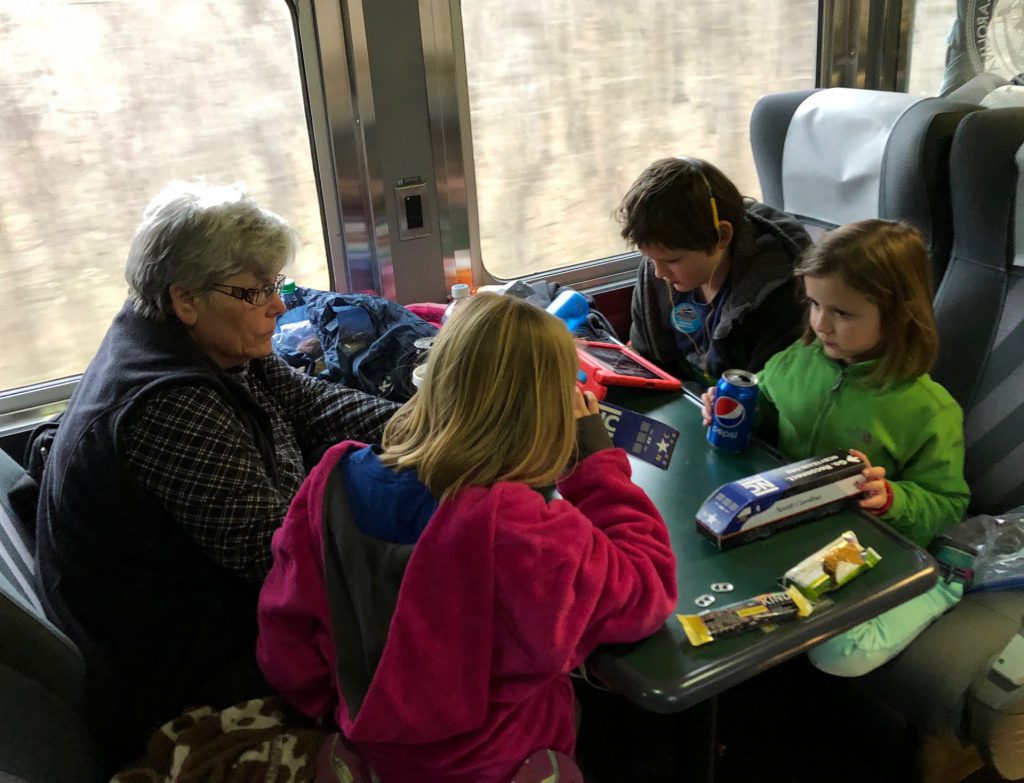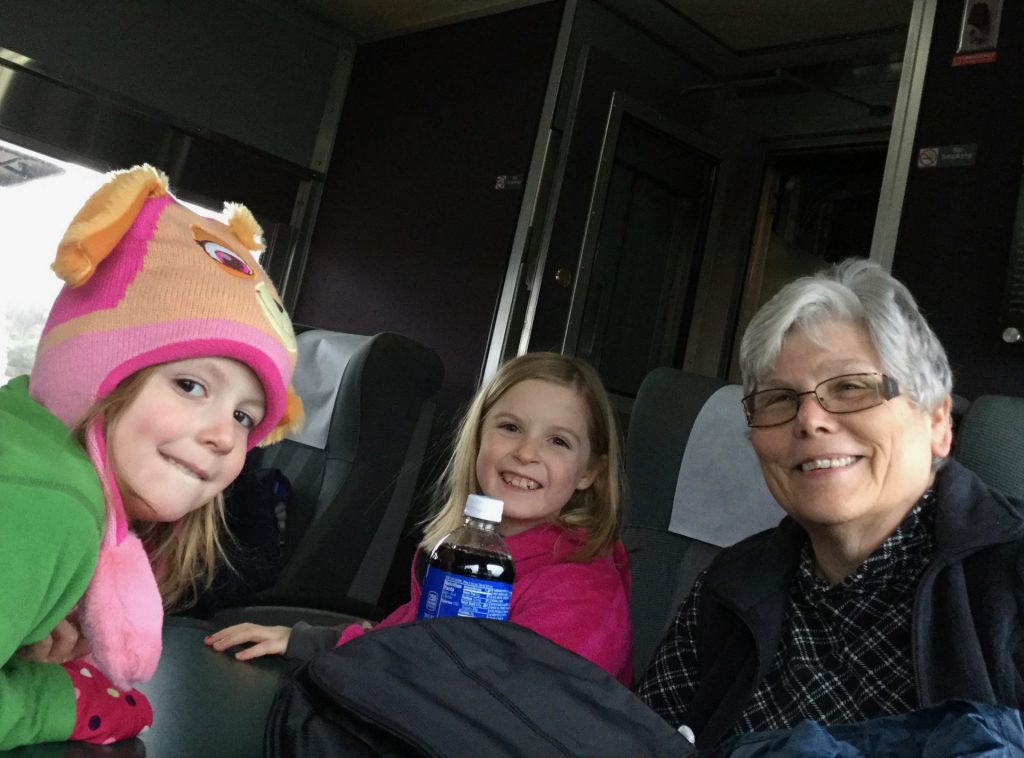 the gentle rumbling of the train, the early start to our day, and the long exciting day of adventure all caught up to hazel, and she fell asleep attempting to eat a snack.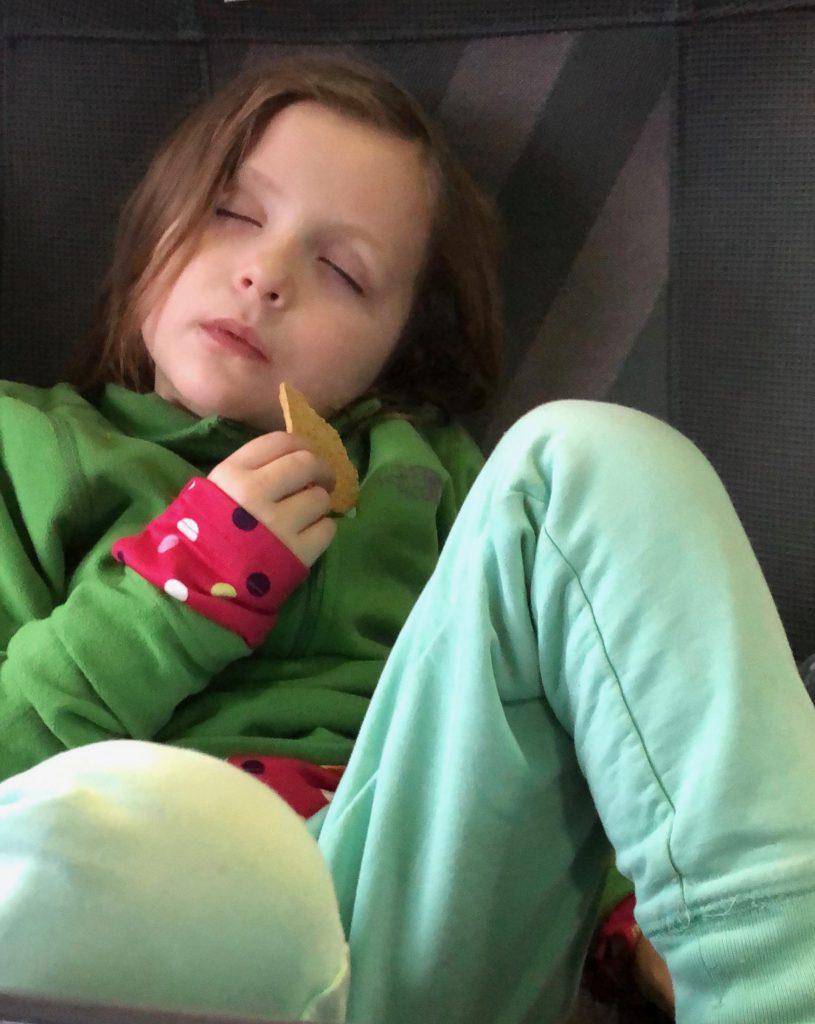 anyhoooooo. the trip was a lot of fun. it was so great to see my pal sarah and her kiddo. and i have a special place in my heart for raleigh. and apparently, it has one for me too….