while we were in winston-salem, in january, the boy had his twelfth birthday. it seems like just a couple of minutes ago i was bringing him home from the hospital, but alas, it's been a dozen years.
it's going by quickly and isaac has always been, shall we say, "spirited", giving us a run for our money at every life stage. he's still super into video games, but minecraft seems to be fading every so slightly into fortnite, with a retro bit of love for super mario. he's also really into movies and movie trivia and especially loves robin williams. he's a pretty smart kiddo and can be a really excellent big brother to the girls. he wears the same shoe size as me now, and i'm sure he will be as tall as me in no time. his life goal, currently, is to be a youtuber.
dab.

a face i see all too often.

handsome.
when we took our travel break to visit home, he requested that we stay there at least through his birthday, so he could have a full size cake and be able to celebrate with his friends. we obliged, and this is the tale of his birthday celebration(s).
the first such celebration took place on the weekend before his birthday (which fell on a thursday). the grandlidboms hosted, and his cousins and several longtime friends came over for the day, mostly to play fortnite.
isaac has been into some ipad app called "hello neighbor", so we bought some fake legos on amazon to use for his cake toppers.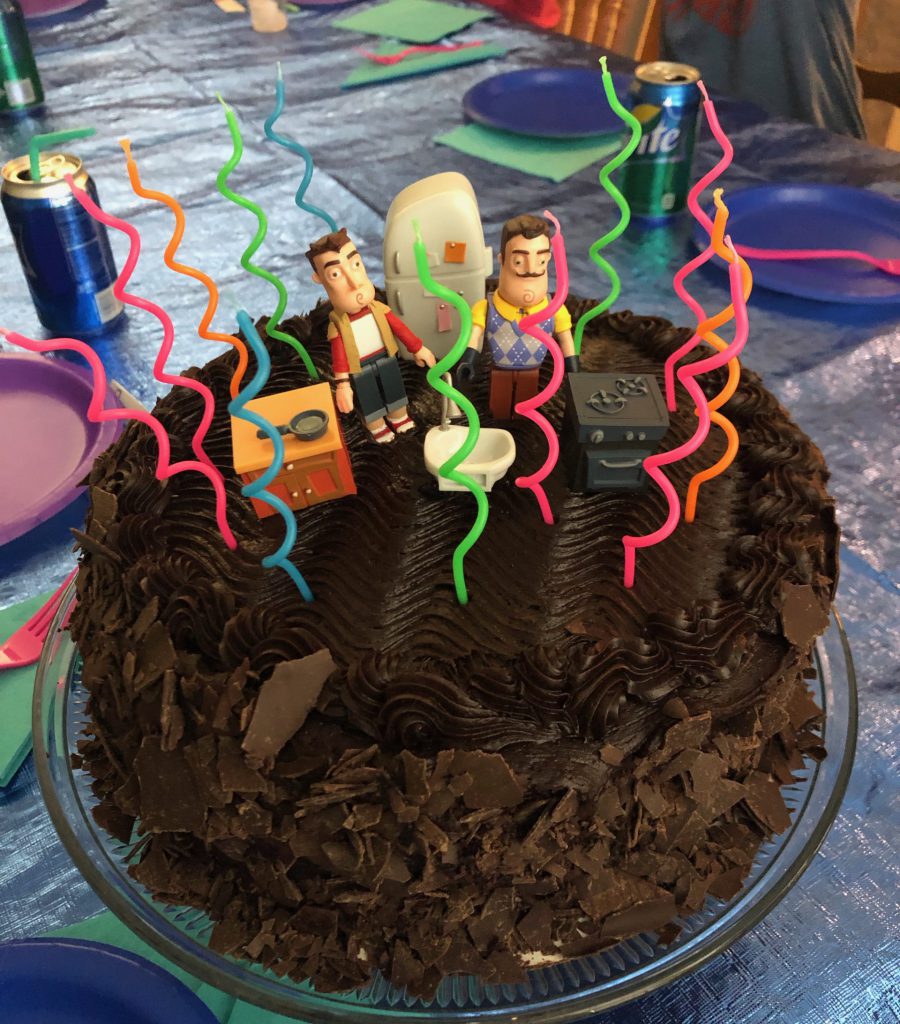 i think he was pleased with my minimal efforts.
we loaded them up with snacks and then sent them off for their afternoon of nerdery. only the highest quality of snacks, of course….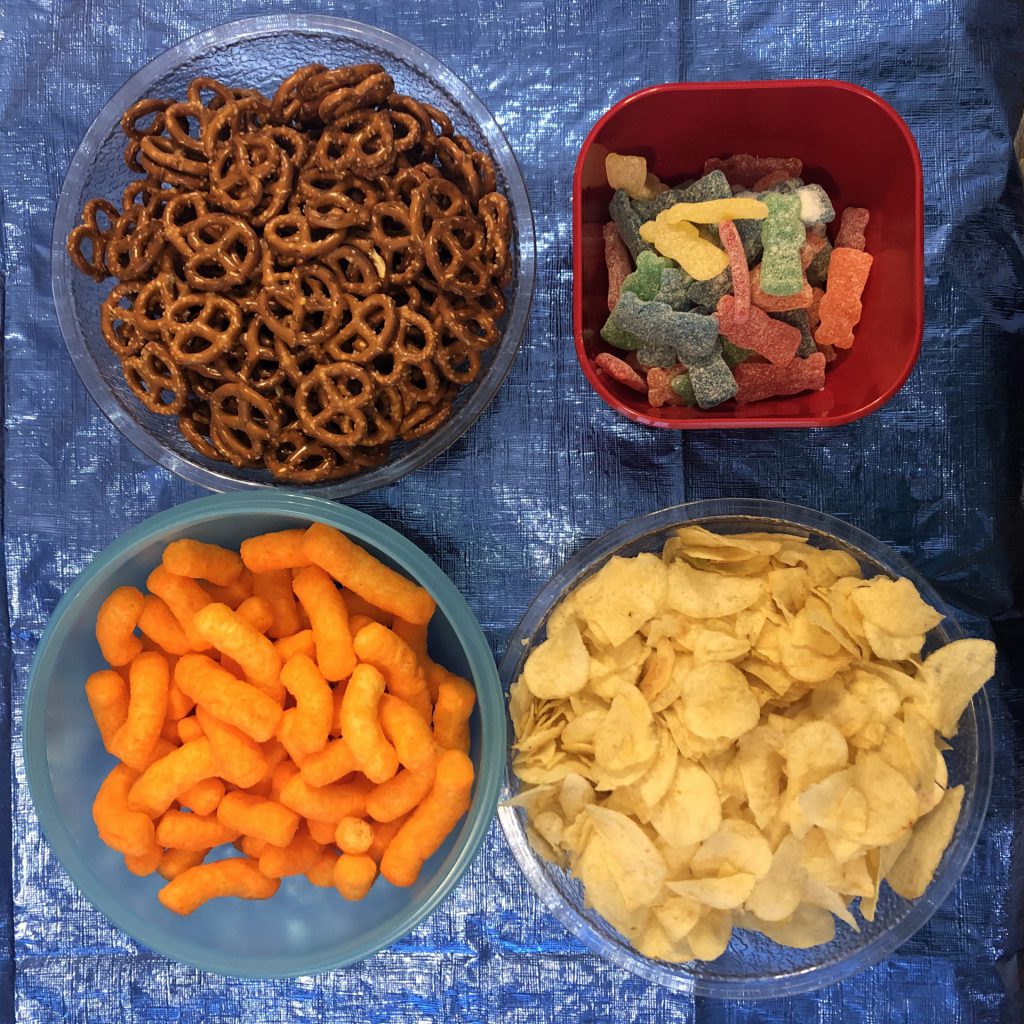 then, the gaming was on. the room smelled fully of preteen boys. i'm not sure how anna could even stand it. they played pretty solidly until the late afternoon, before parents picked up the friends, and the girls and derek and i departed, leaving isaac and his cousins for a sleepover.
a few days later, it was officially the day of turning twelve, and we kicked off the day with a krispy kreme run…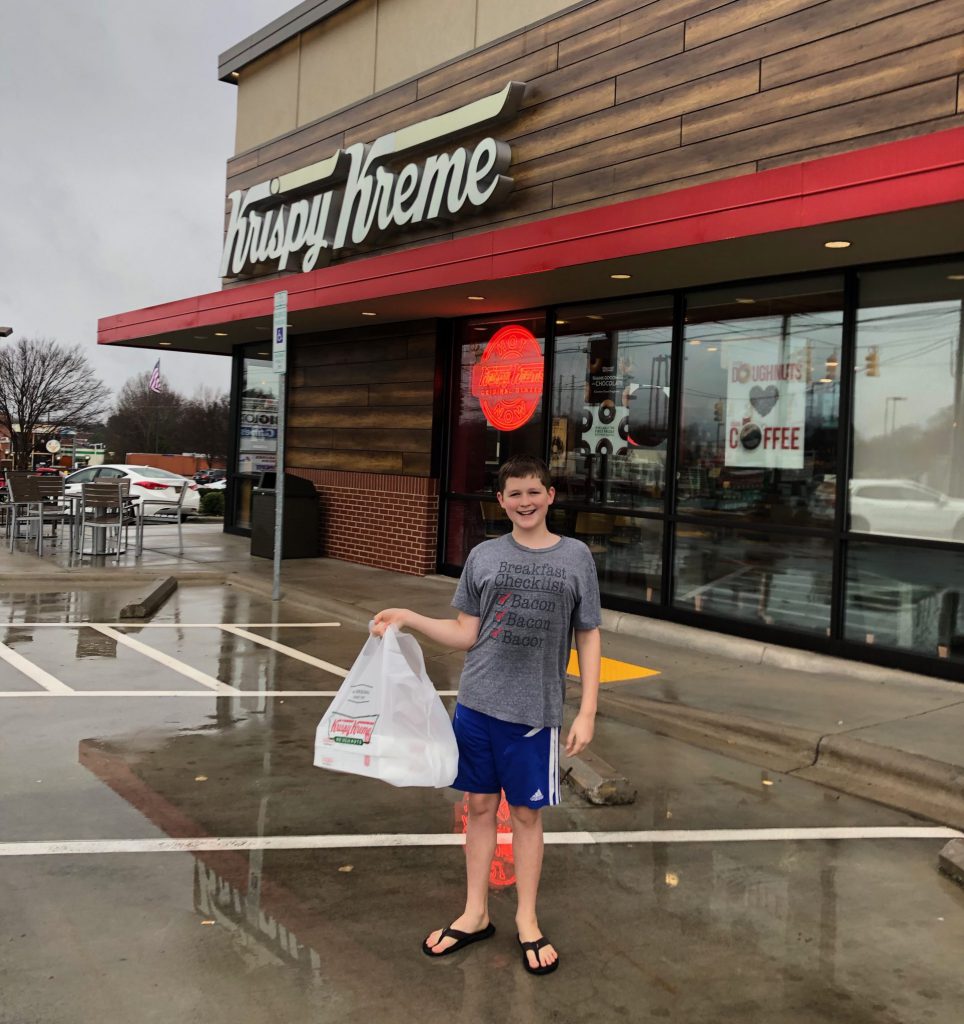 he was pretty pleased with his chocolate on chocolate selection.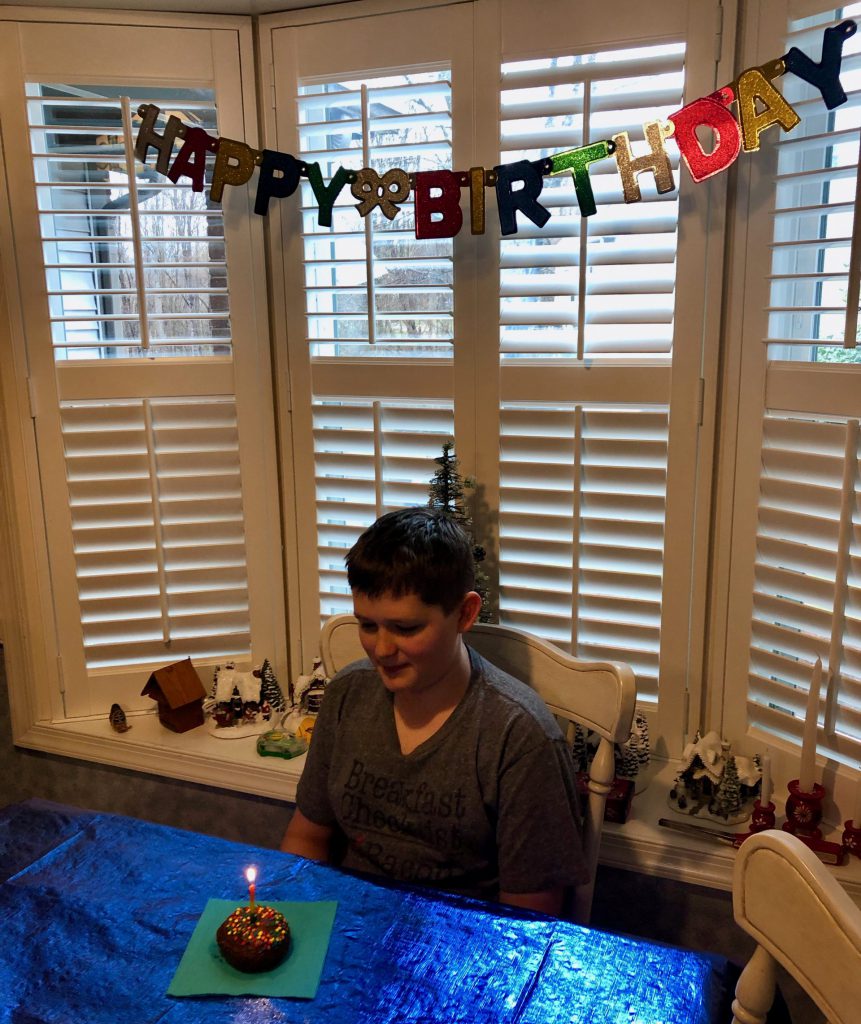 later in the afternoon, more sugar was on tap, in the form of another full size chocolate cake, but this time only from harris teeter. plus sparkly candles that didn't sparkle.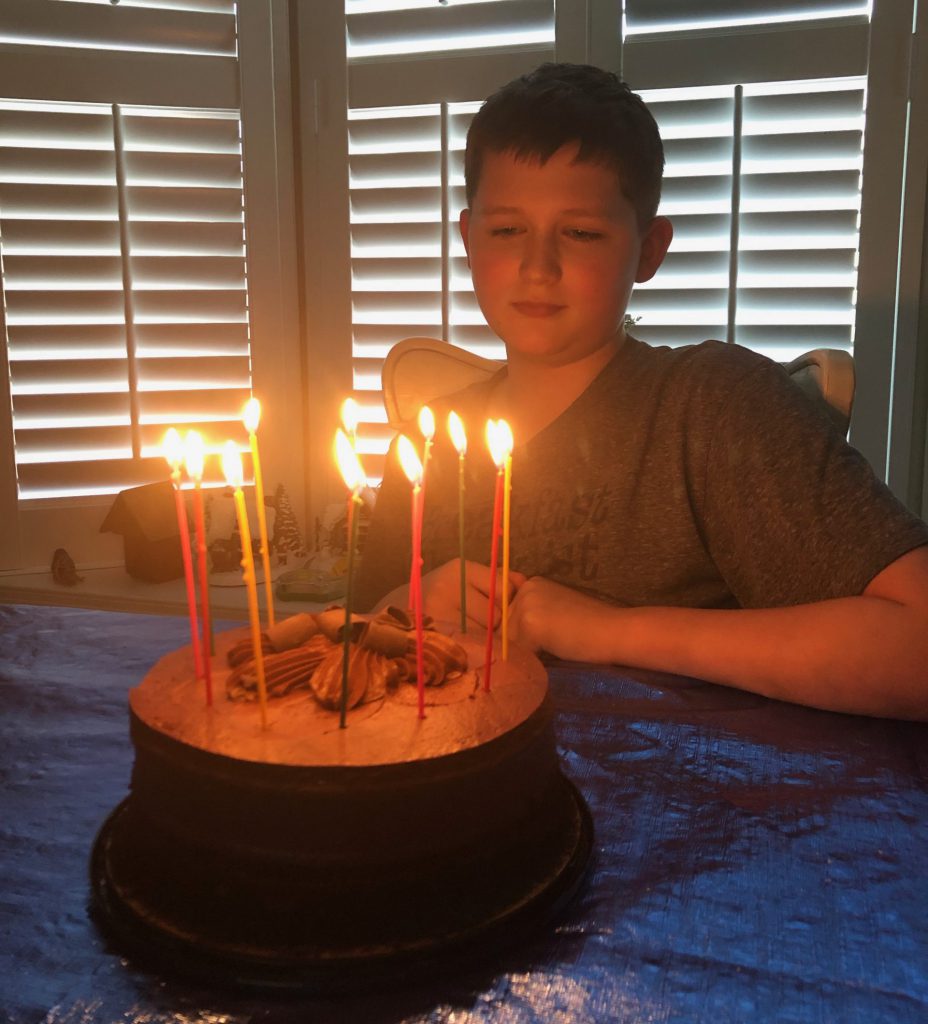 so. when derek and i discovered the 80s themed arcade on our date night, we were sure isaac would think it was pretty cool, and decided to take him (and the girls) for his birthday. it wasn't quite the hit that we thought, because the games were a little harder than the versions he's played on the switch, but the older two eventually settled in for a bit of gaming (along with derek).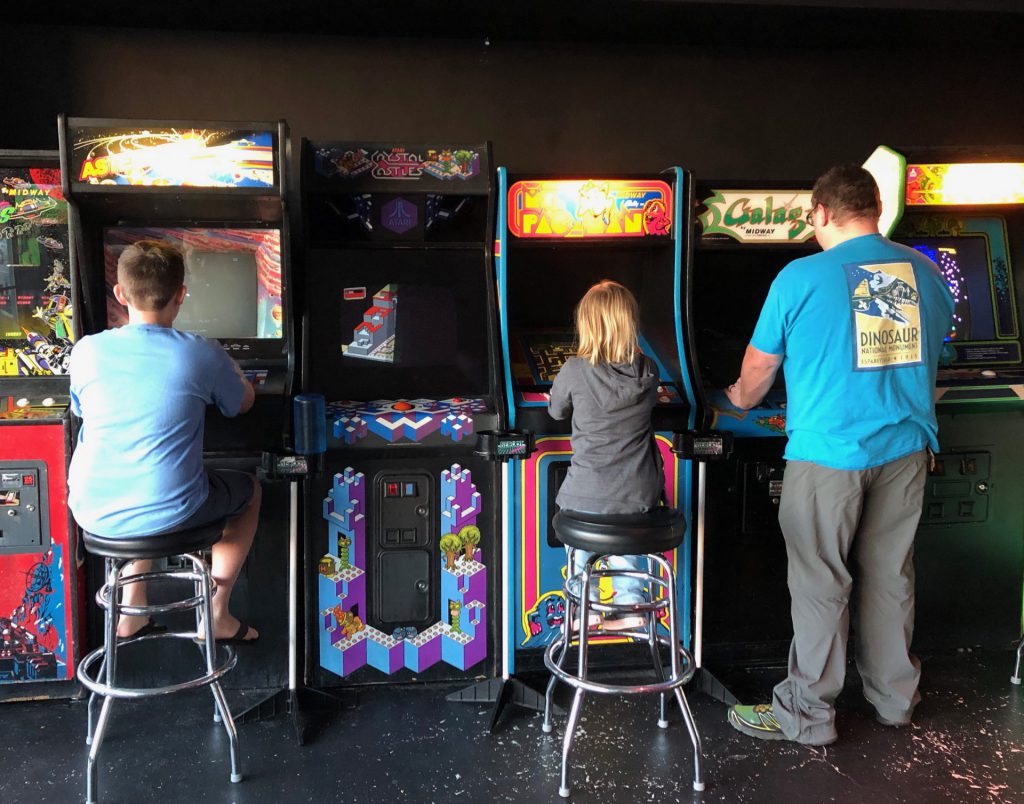 meanwhile, i mostly hung out with hazel, who was not a fan of any of the hard games and was especially annoyed by the loudness of the entire place. between the music blaring and all the games making their random noises, i don't really blame her. so, we pocketed some of our quarters for laundry and made an early exit.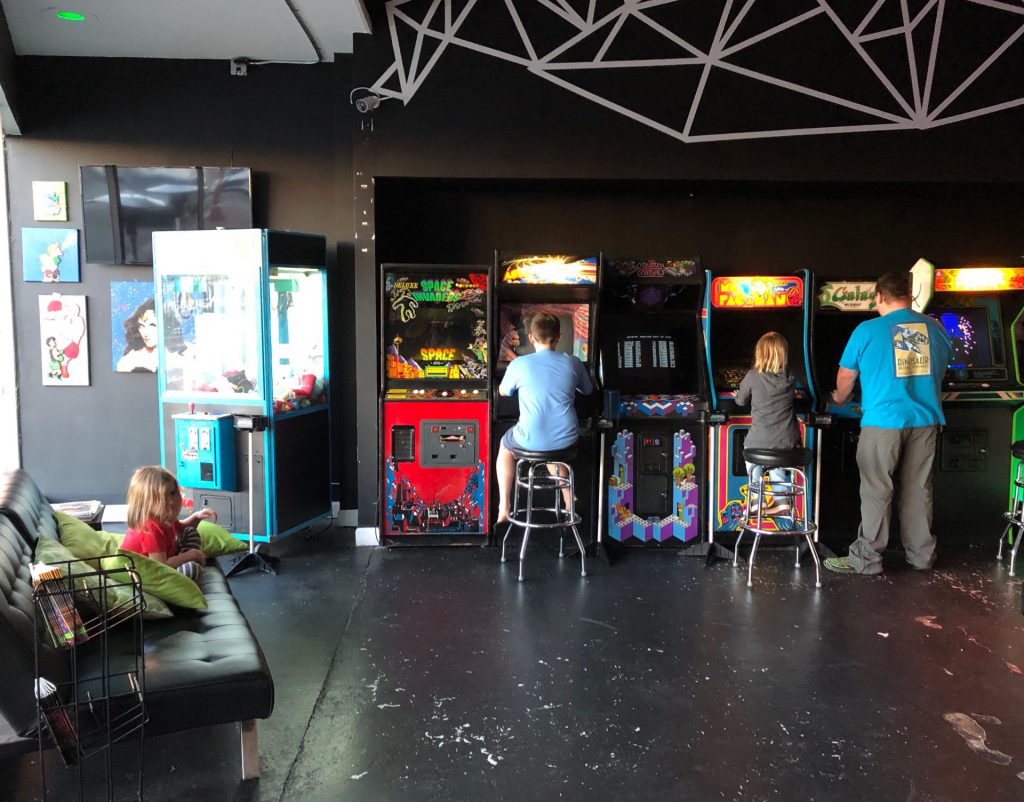 so, that's pretty much the tale of isaac's birthday. lots of cake and sugar and snacks and video games. just the way he wanted it. we stayed true to our promise to stay in winston-salem through his birthday, departing the very next day for our next leg of adventures…..