well. nothing exciting happened in june. so. here's my list of less than exciting things that happened.
i'll kick things off with the random things around the house happenings.
separation anxiety.

new couch. new credenza.

ikea construction helper.

bath friend.

the bar is the best place to play.

and eat.

hazel note findings.

"867 5309" found in hazel art.

herb gardeners.

aladdin!!

breakfast helpers.

lego minifig organization effort.

morning snuggles.
now that we were in a house, anna is hoping to up her sewing game. we scored a used version of the same machine i sew with at sewingly yours and anna got right to work, finishing up her first quilt top. she also went to a sewing camp at the same shop, where she made several beach trip themed items, and learned a bunch of new skills.
new machine owner.

first quilt top!

focused sewist.

camp mates, showing off their masterpieces.

they made a tote bag, wet bathing suit bag, sunglass zipper pouch and swimsuit coverup.
we've also started to do a bit of baking. some real sugar and carby baking. some keto. all delicious.
bakers.

sugary cupcakes.

keto cupcakes (in the foreground).

chocolate chip cookie baker, with quality assurance specialist in the back.

perfect cookies if we do say so ourselves.

cupcakes with sprinkles. always a fave.

keto cookie ingredients.

resulting cookies. they were ok.
we are super excited to be near these fun friends (and their parents).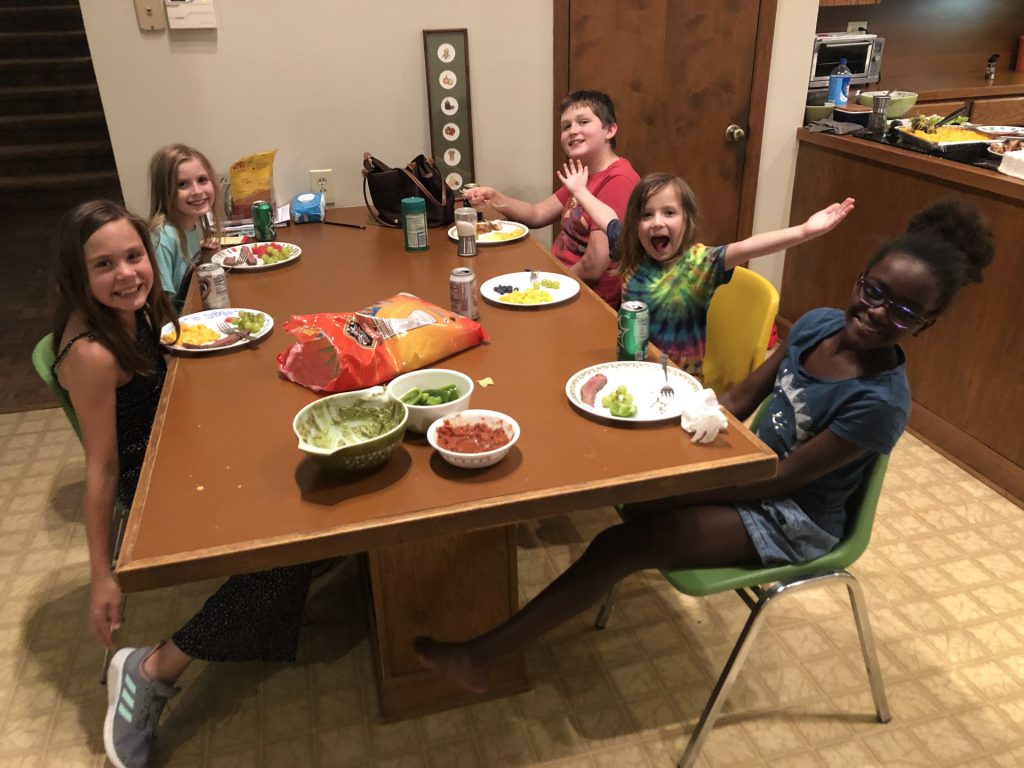 when we first moved in, derek bought me a zillion cactuses and succulents that i didn't really know what to do with. thankfully, my pal amanda came to the rescue and helped me plant all of them in my newly purchased array of ikea planters.
prickly planting.

these two. up to no good.

all the freshly planted desert flora. before i killed some of them.
we had a bit of excitement, when some road tripping pals of ours were passing through and were able to come by our house for a night of campfires and pizzas and running rampant and s'mores and beers and sweating and hugs. i didn't do a great job of documenting, though….
posse.

running rampant.
then there was this unfortunate burn incident. involving a hot stove top. and a girl trying to help make mac & cheese. it was rough. there was much screaming. and now said girl doesn't go near said stove for any purpose whatsoever.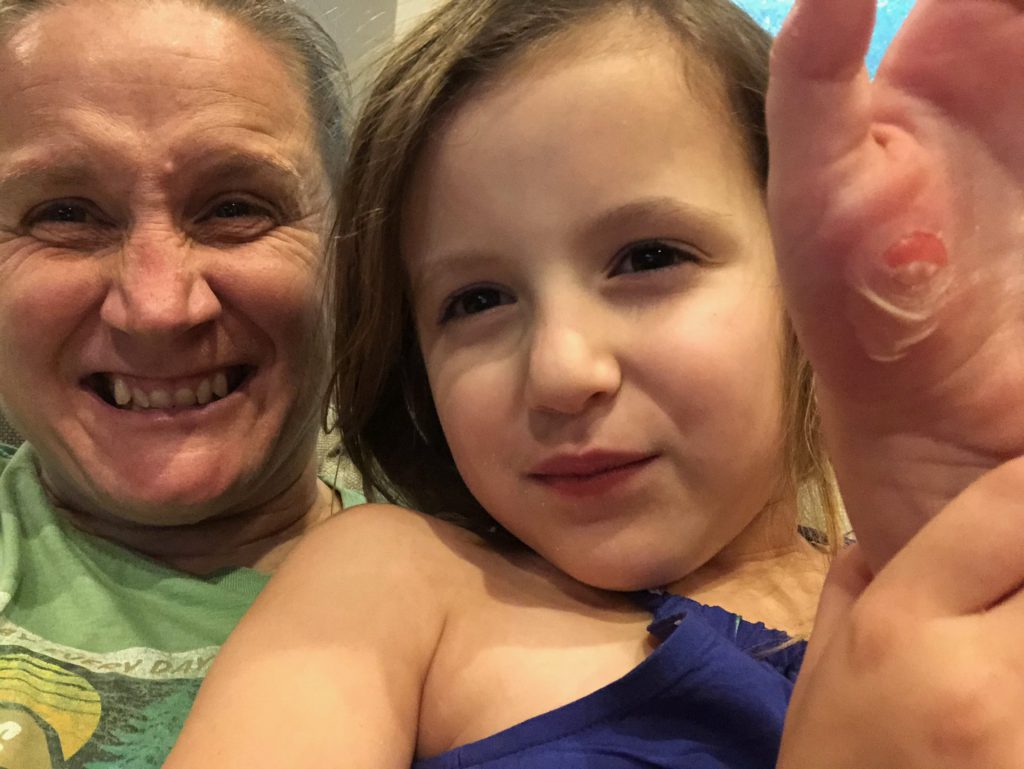 the lidkids are pretty happy to be near their cousins and now with all of this massive space, we can even have them over for sleepovers.
movie and popcorn.

i'm the best sleepover host mom ever.

cousin gang.
in an effort to embrace ws/nc life, i dragged the girls and dog to the cobblestone farmers market one saturday morning in old salem. ruby vomited in the car on the way there and on the way home, but otherwise, we had a pretty nice time. we kicked things off with big fat cinnamon rolls from camino bakery, picked up a few veggie necessities, and sat in the shady grass to listen to the music. ruby got lots of attention but really didn't care because of all of the sights, sounds, and most importantly, smells.
cinnamon rolls

shady music time.

official commemorative photo.
and lastly. a june ruby collage.
professional lounger.

favorite chair.

boy snuggles.

early morning snuggles.

cozy.

ridiculous.

not a good girl.

favorite chair + pillow stack = <3

we heart ruby.
and then. it was july. and some fun stuff actually happened. so stay tuned…