well. i'm up to the end of may with my blogging catchup. now it's time for that one post that details the random bits of our life that don't fit into a post. they aren't adventures. they aren't tales of new dogs or new houses or quilts or birthdays. they are regular life things, mostly.
this post contains a bit of april happenings and then all of may. so, without further ado…..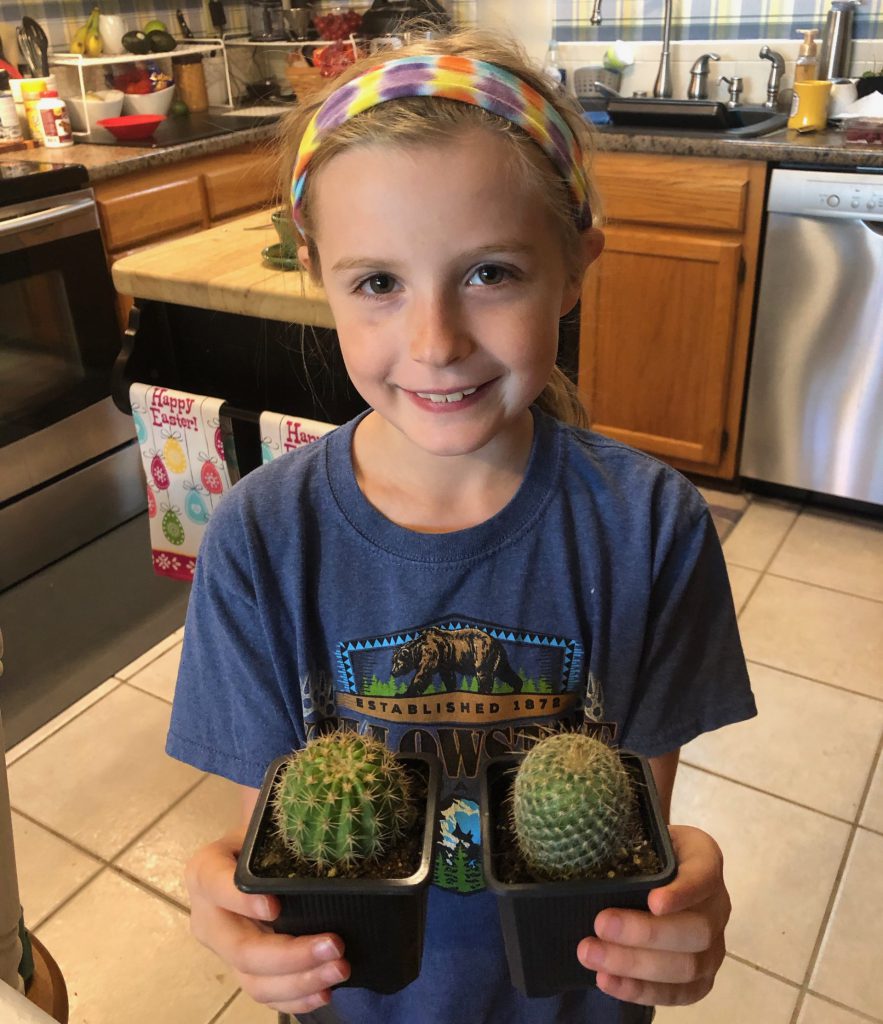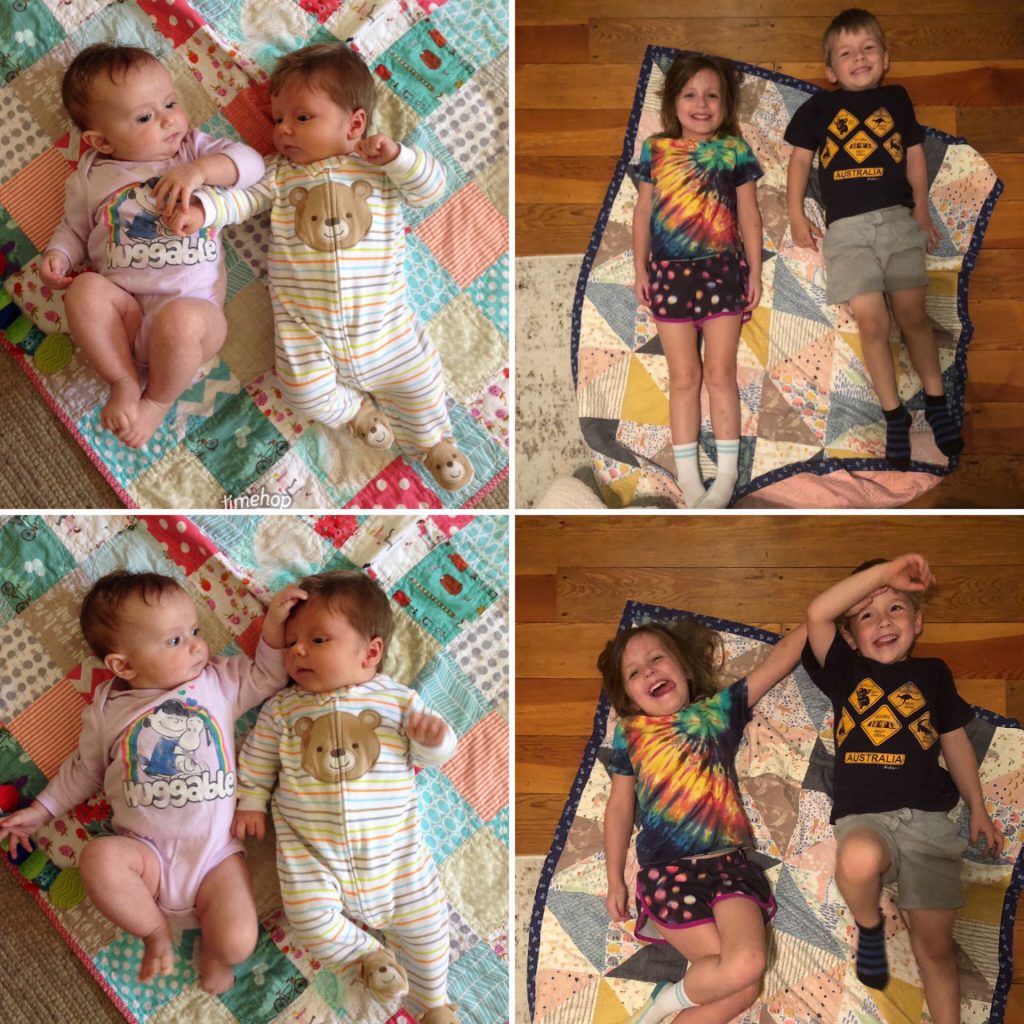 derek and i had a night out, while the lidkids sleptover with the grandlidboms. we tried out a new to us brewery (fiddlin' fish) and then went to a new fave to eat (crafted – the art of the taco).
flight of fiddlin' fish brews.

taco heaven.
for mothers day, derek's dad got me this pretty awesome cactus arrangement. unfortunately, at the time of the writing of this post, three plants have already died, including our favorite, the fuzzy cactus in the back right.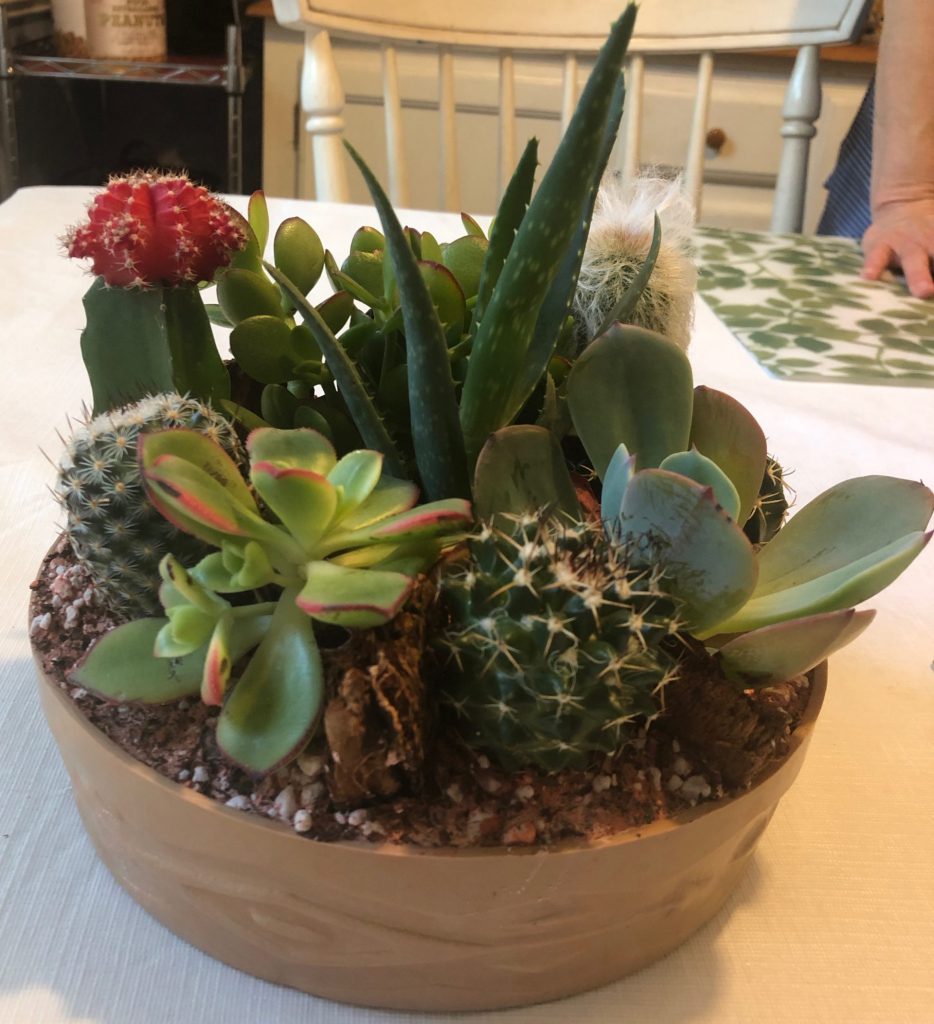 also for mother's day, derek cooked up the most perfectest prime rib of all time. i added a sugary, buttery sweet potato to complement it.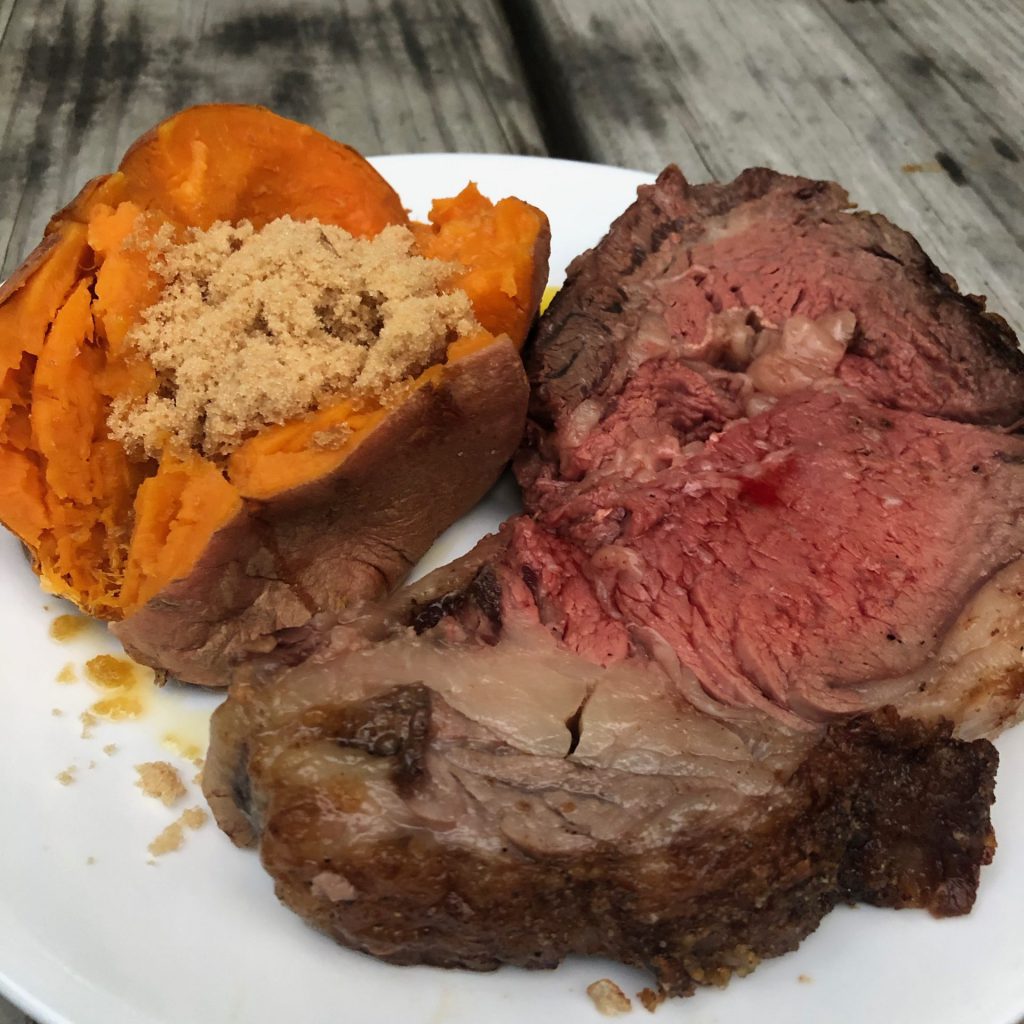 for mothers day, i received several handmade gifts/promises of gifts. 🙂
mothers day plans through 2023.

future camping trip with anna.

a faux postcard from anna.

camper artwork.

my card from hazel. she's weird.
the weekend before we moved, the pool at the campground finally opened. on our way over, hazel fell and skinned her knee. isaac, who wasn't really interested in swimming anyways, offered to take her back to the rv. anna and i swam (mostly anna) and read (mostly me) in the hot north carolina sun.
our campground wasn't all that far from derek's uncle and aunt, so on one of the days while we were staying there, we were able to meet up with them for lunch and ice cream and a trip to the playground.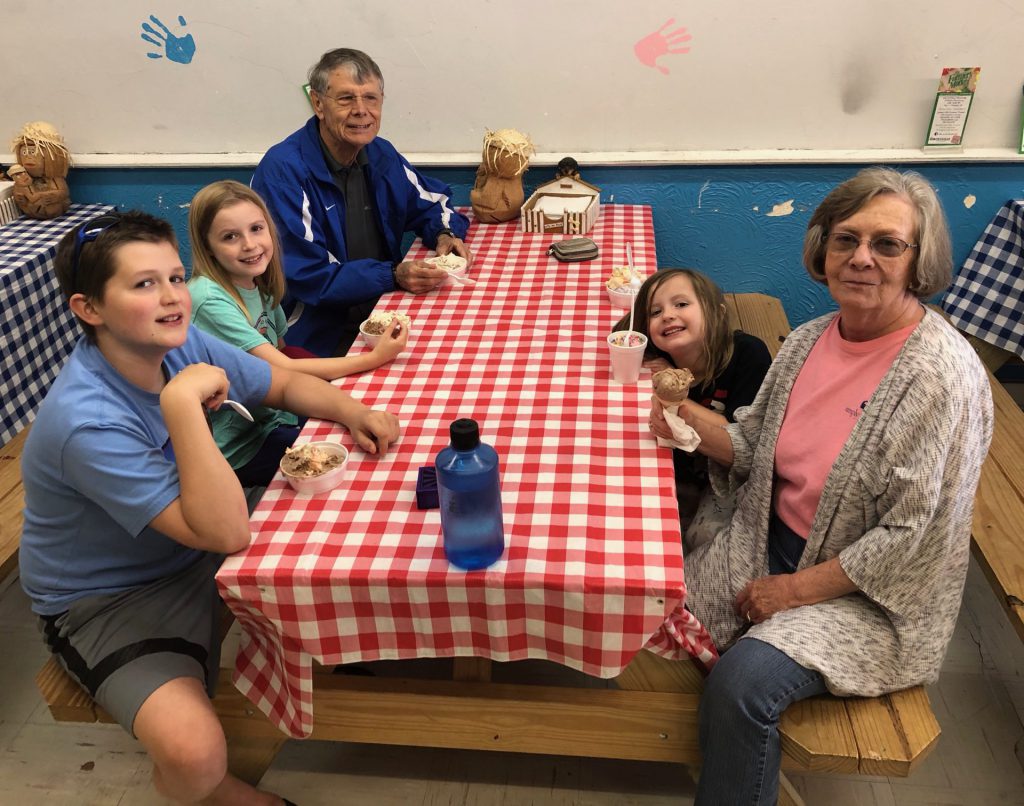 our anniversary also fell in the midst of our total life chaos, so the grandlidboms kept the kids and we went out for dinner at foothills brewery and then we walked next store to bookmarks, which is sort of attached to part of the foothills empire, and allows adult beverages to be brought in.
some final s'mores as sort of still full time rvers. sigh.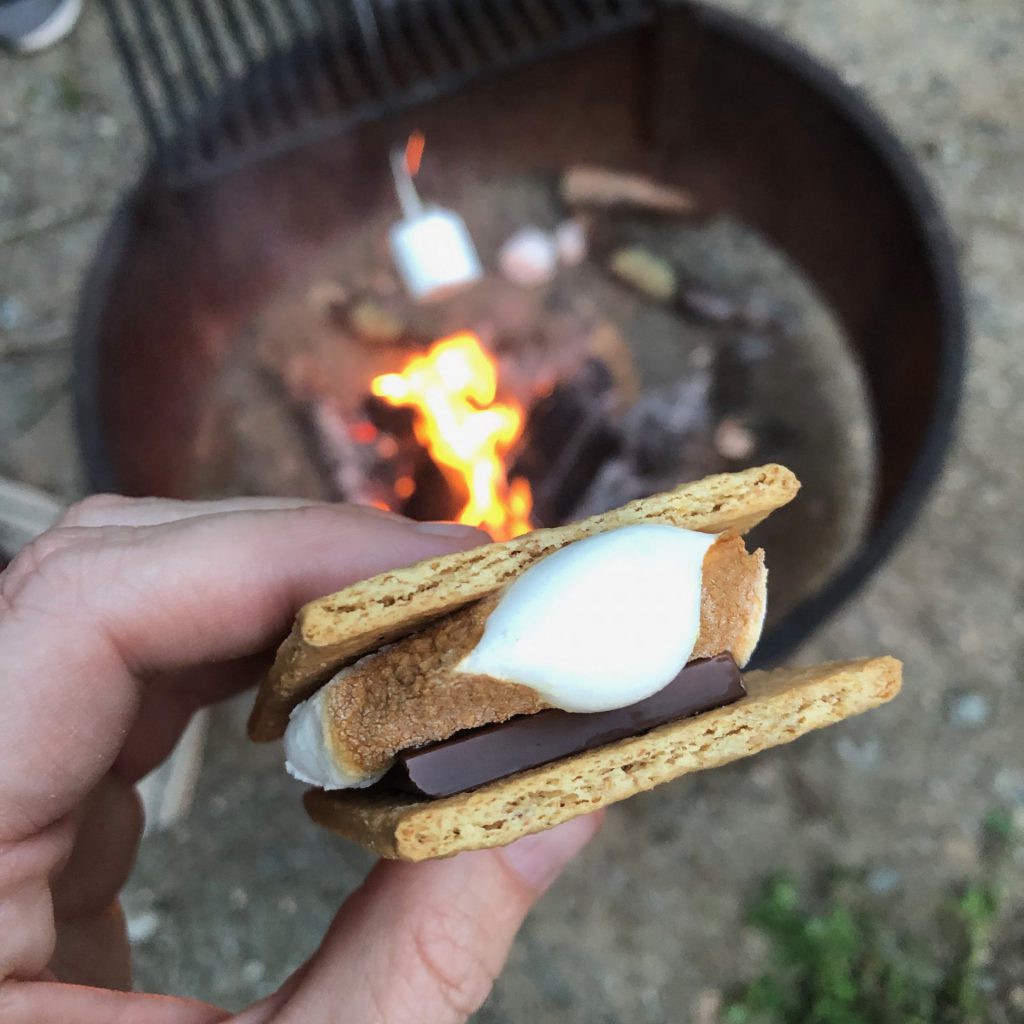 finally, on may 28th, after a really stressful closing process, it was moving day. or so we thought. we drove the rv to the house. we packed up all the furniture we had been acquiring into a moving truck that derek's parents graciously rented for us. and then we waited for the lawyer to tell us to come sign the closing papers. and waited. and waited. the bank was changing things left and right and we were pretty frustrated. also it was like 95° and we were paying some young folks for their help.
at last it was time, and we were signing away, when a mistake was noticed, and the whole thing came to a screeching halt. the sellers were in a car, speeding away from winston-salem as fast as they could (i'm jealous). so everything we had to fix or adjust something, they had to get to a spot to pull over to read and digitally sign the new documents. so, by the time it was all sorted, it was too late in the evening for the papers to be filed by whatever government clerk has to file things to make it official. and despite our best efforts, the buyers wouldn't work with us to allow us into the house that evening.
i tried to convince derek just to call the whole thing off and drive away in the rv, to no avail, so instead, we spent the night at the grandlidboms and awaited the official notification that things were filed or whatever and we could move in. thankfully, our mover helpers were still available the next day and we got started bright and early and were relatively settled in and unpacked by dinnertime. (we don't have a lot of stuff).
mover muscle.

closing.

old house. new stupid house.

the living room. first iteration.
my pal, heather, who helped us on both days, almost the whole time, also dropped back by to deliver us dinner on our first night in the house. she picked up lidkid fare and keto items for derek and i, because she's pretty much the best.
first meal.

publix wings. and salad bar.
some first house moments….
living room decor dog.

it took a few nights to move the older kids into their rooms. they preferred the loft.

anna is excited about chef opportunities and got to work on the first morning making her own breakfast.

ice cream enthusiast.

despite having quite a bit more space in our new cavernous house, everyone can still usually be found occupying the same few square feet. and occupying each others nerves.

finally! our own bath tub. or three.
so. there you have it. april and may. the months that took us from road life to home life. and i'm soo close to being all caught up on this blog….