well. i'm obviously a million months behind in blogging. years even. decades. ha. well, here goes. another frantic attempt to catch up.
when i left off, we were wrapping up september. october was quite an exciting month, as we kicked things off with a road trip to acadia national park. since we currently reside in a stupid house and have commitments like co-op and dance, we are no longer afforded the luxury of short travel days, and instead blasted straight up to maine, over the course of three very long days.
derek got a head start, while we finished up co-op, and then we hit the road to catch up with him. we stopped at walmarts along the way for free night time accommodations. ruby rode along in the rv, strapped in her crate on the dinette table. she didn't love it, but she also didn't barf, so it worked out nicely.
ready for adventure.

maine. or maybe massachusetts. i forget.

walmart + mcdonalds. road life.

meh.
it was sort of surreal passing through some of the places that we stayed in the early days of our road life. it brought back a lot of good memories and made me sad. places that we didn't feel like we did all there was to do and figured we would just get to it the next time through, not realizing that there would be no next time. (not counting this time, when we were racing against the clock to get to maine).
anyhooo, for the last leg of the trip, those of us in the car had to kill a bit of time, so that we would arrive at the campground at the same time or a bit after derek. it was a beautiful day, and seemed like a good opportunity to visit one of the lighthouses we had gone to back in 2016, when we were travel noobs. we pulled in, scored a great parking spot, and got to touristing.
we decided that another good way to kill some time was to stop at the LL Bean shopping mecca. we were unprepared for the crowded mayhem. it took forever to park. and there was a farmers market event going on too, so there were just soooo many people. and it was a saturday. derek actually met up with us for this part. we did a bit of shopping, where i scored my new favorite pants of all time for $20 (they will make an appearance in most of my acadia posts…)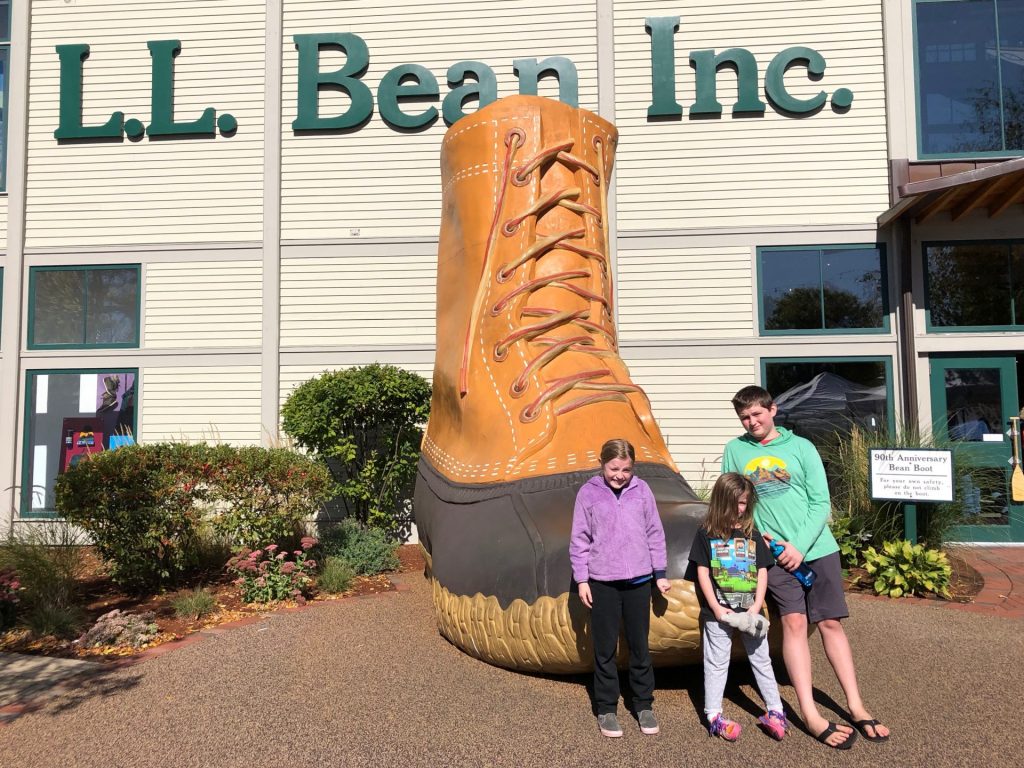 after LL Bean, derek took the fast and smooth highway to the campground, while we took the scenic drive up the coast. we finally arrived at camp, in the dark, and settled in for our very EPIC week of adventures, all of us (and mostly me) super excited to be back in our happy place. and ruby doesnt mind these accommodations after all. 🙂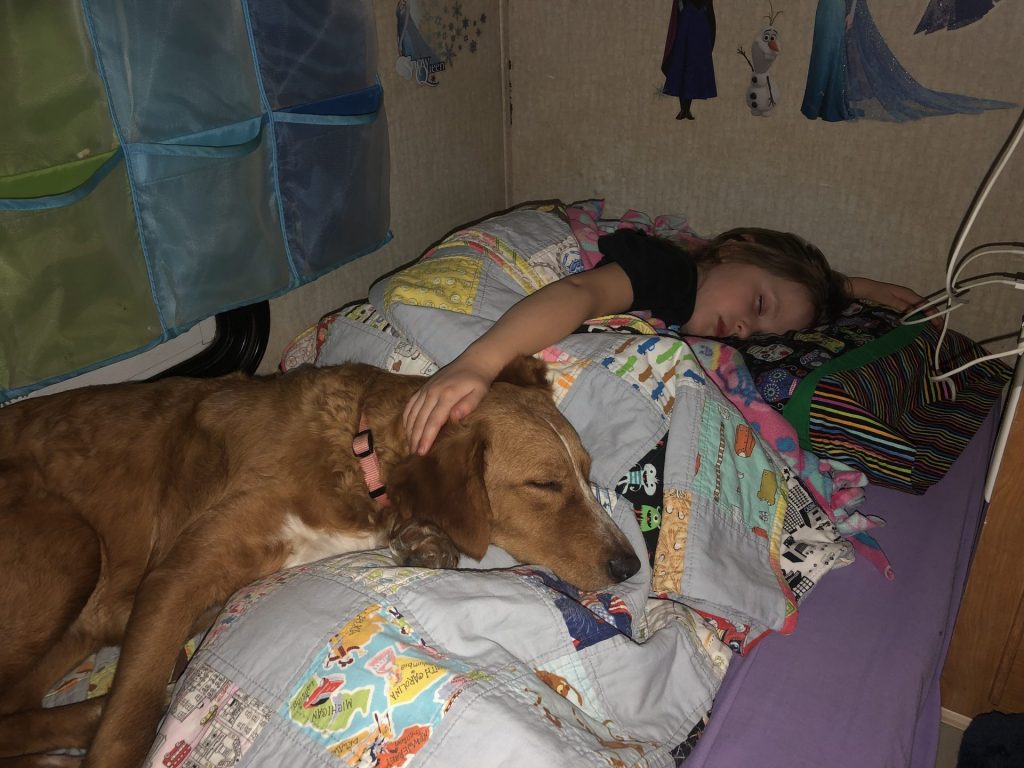 stay tuned for amazing acadia adventures…..