day six at acadia kicked off pretty low key. we lounged around the camper for awhile being quite lazy, deciding what to do with our day.
art class.

watch dog on her perch.

coffee and contemplation.
on the previous day, when i was riding the bus back to camp after my precipice hike, we passed thunder hole, where there was loud claps of waves crashing every few seconds. some folks on the bus were talking about a noreaster off the coast that was causing giant swells and breathtaking waves and views. so, i talked the fam into heading back over to thunder hole to investigate for ourselves, since the previous visit proved underwhelming.
upon our arrival, we were greeted with a warning sign and we knew we were in for a show. the area we stood on two days before was completely closed off, for good reason. we had ruby, so we found a dog friendly area to sit and watch the waves crash and idiots get too close to the edge and get soaked.
danger.

closed to spectators.

photojournalist.
after watching for a bit, we felt like we could safely relocate to a different spot and remain dry and alive. we watched as wave after wave slammed into the little tunnel, creating echoing booms and sending water spraying unpredictably in every direction. we could have watched all day.
feet or it didn't happen.

sprays.

so deadly.
somehow, after this, i managed to talk the fam into walking along ocean path a little further, to otter cliffs. we stopped often to scramble around and take windy selfies.
and the entire coast was being rocked by the huge waves. it was so cool. and we were sure to keep a healthy distance. and those white caps made for very pretty pictures. 🙂
finally, we arrived at otter cliffs, which was way less treacherous than i remembered it from 2016. we took in some views, but it was windy and the kids were sort of over it, so we didn't stick around long before heading back to the road and catching a shuttle back to camp.
we decided it was a good evening to head into bar harbor and eat some delicious food. derek had found this fantastic restaurant (side street cafe) while he was in town doing laundry on a different night, but i had still not had a single lobster roll at this point. we piled into the outdoor seating, since we had our beloved doggo with us, and awaited our feast.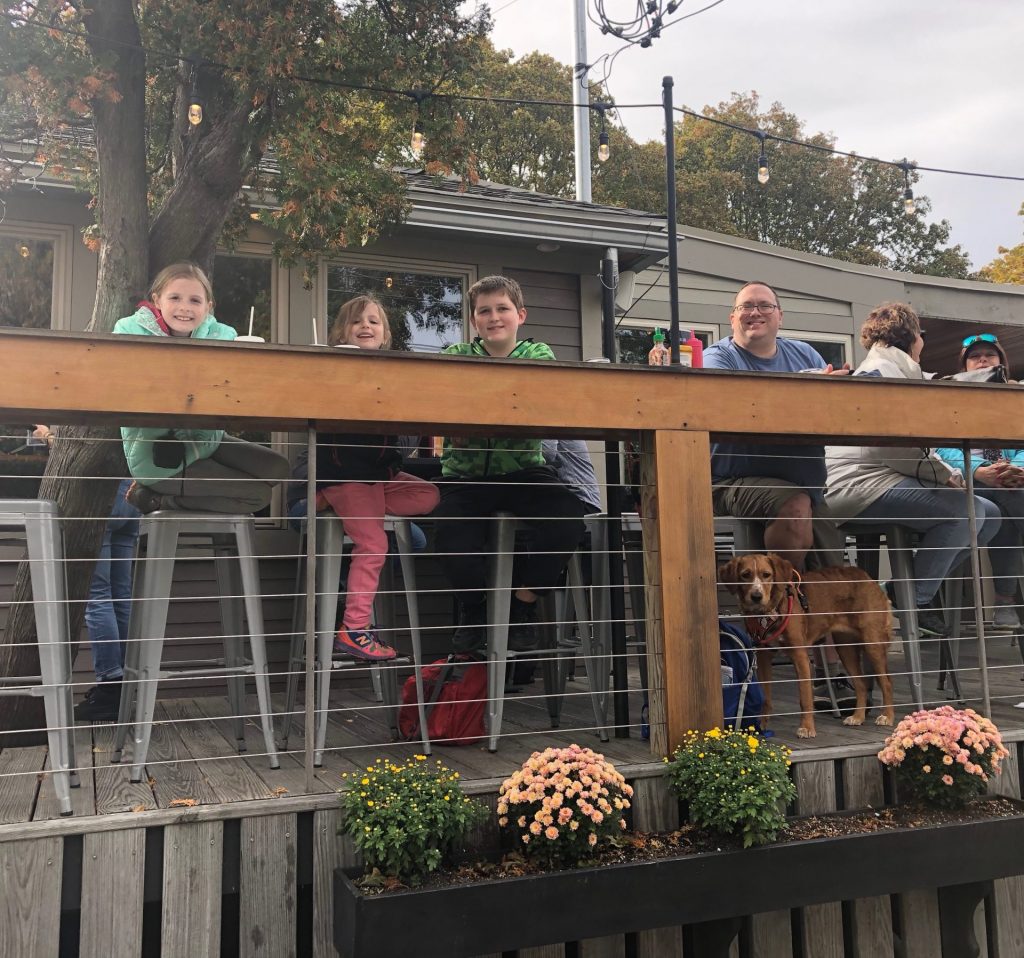 obviously, i had to test out a local beer or two. and we were slightly disappointed when what we thought would be a lobster roll arrived and it was just a sandwich. only slightly. because it was absolutely ridiculously good. and pretty. also, derek had met the owner on his previous visit, and when he saw us there, he sent out complimentary bowls of chowder, so i can't really complain. the lidkids all went with mac n cheese, obviously. ruby ate lots of french fries.
beer.

not a lobster roll.

a lovely row of lidkids.
after dinner, we walked around bar harbor a bit, shopping, looking for the perfect t-shirt, some gifts, etcetera. in "bark harbor", we found this beer shaped/decorated dog cookie for ruby and the kids thought it was hilarious, because she obsessed with licking beer bottles. she was a fan…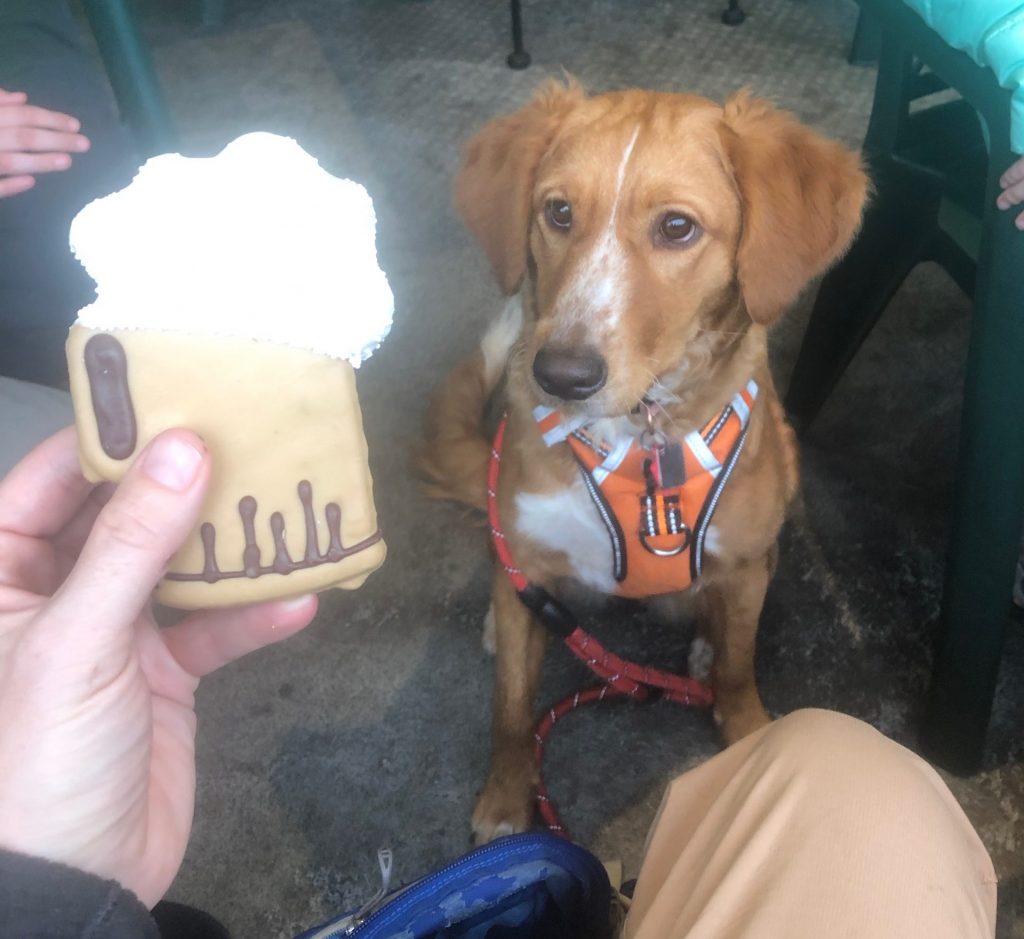 later in the evening, we met up with our old friends, the howards, for a little birthday celebration for one of their kiddos. the kids ran rampant in a park in bar harbor for hours, until some drizzle and a late night sent us packing. and for some reason, i have zero pictures of this, but i assure you, a good time was had by all.
and another excellent day at acadia was in the books.