while it seems like it was in another life completely, it was less than two months ago when we loaded up the rv for a trip back down to the florida keys.
we planned for the trip to take 13 days (leaving after co-op and arriving in time for co-op two weeks later). derek and ruby left a few days ahead of us, to break up the trip, and still work during the days. then the kids and i made the loooong commute, to catch up with him, and reunite in what is still my favorite place to call home.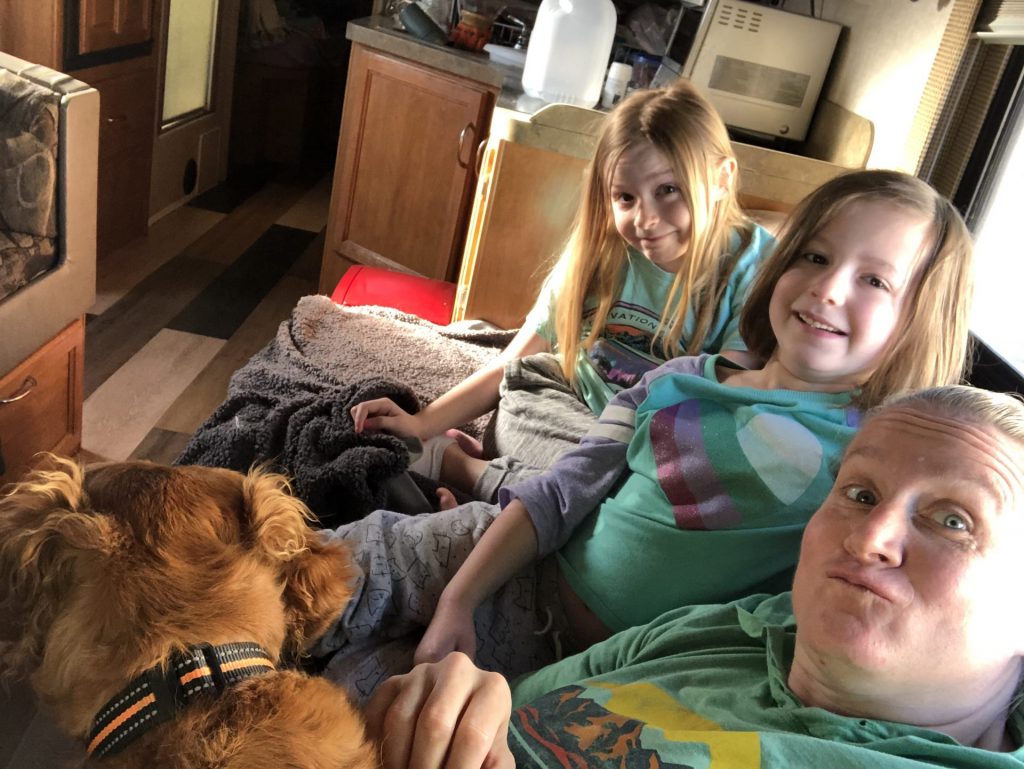 the place we stayed for the night was near-ish to stuart florida, which happens to be somewhat close to an instagram friend i have gotten to know online over the last few years. we met up with her for breakfast (at a fabulous hole in the wall diner that she works at). it's always fun when insta-friends turn into real life friends. 🙂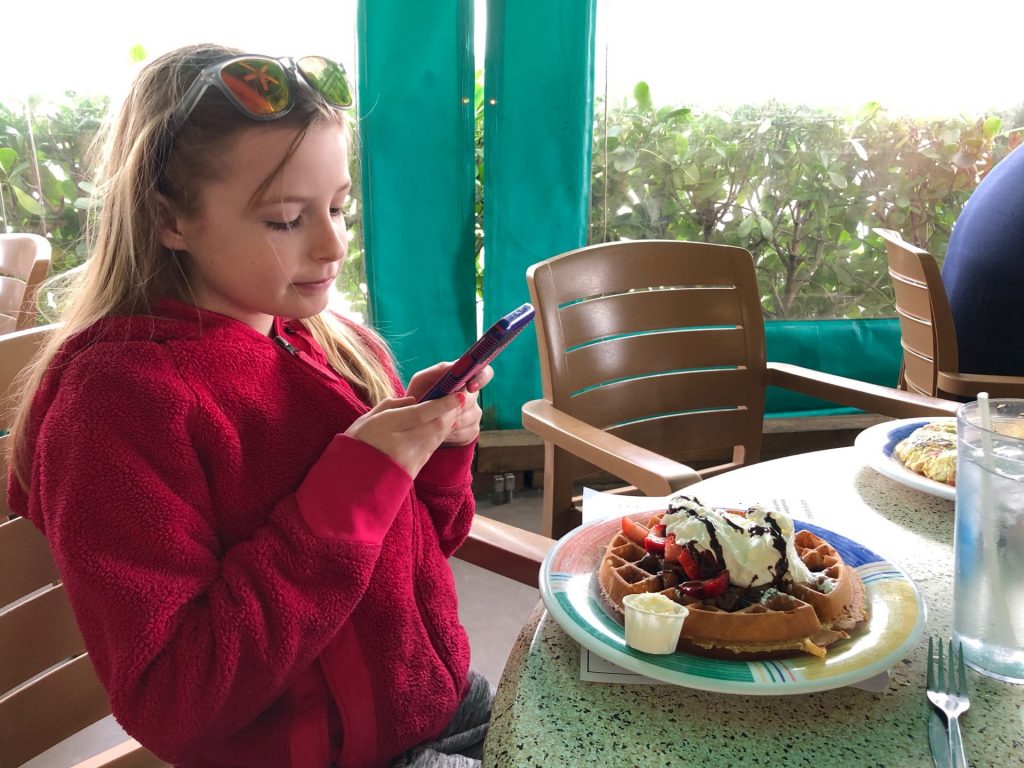 we realized that the restaurant wasn't too far from a sea turtle rehab/rescue type place, so when we were done, the girls and i went over to check it out. it seemed pretty great, so derek also took a detour to meet us there, where there was plenty of parking (with beach access!), so we set up shop for a bit, to enjoy the beautiful florida day.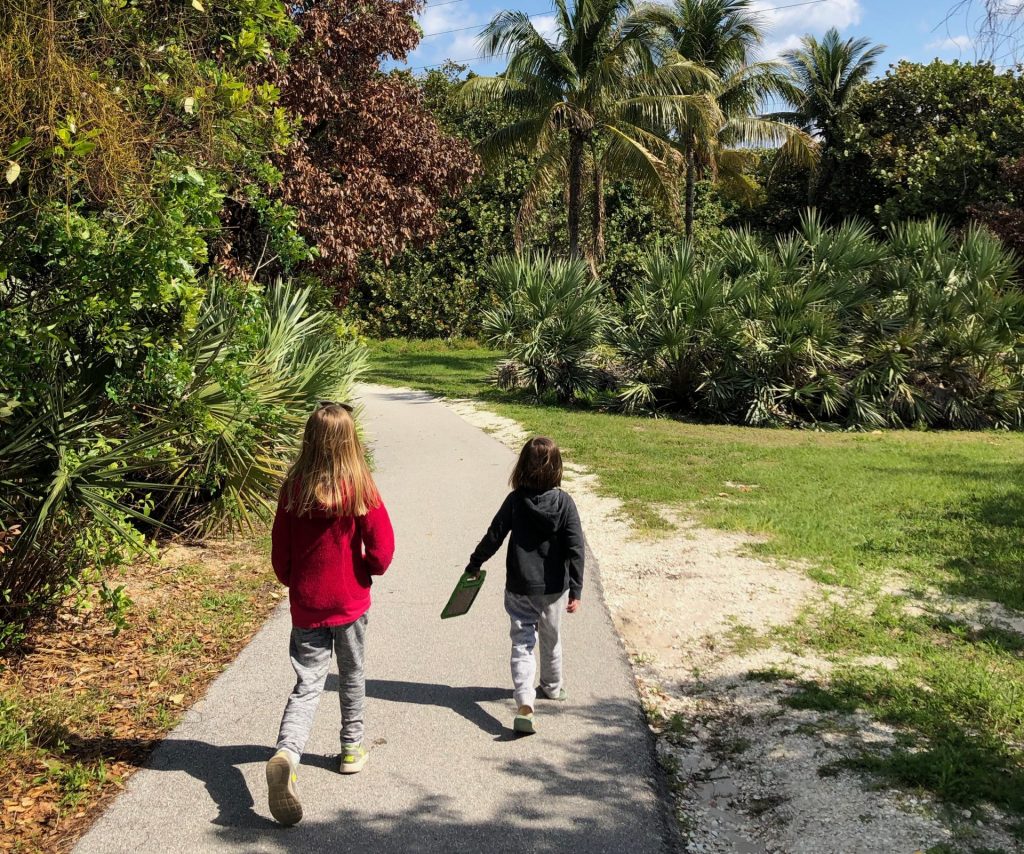 the loggerhead sea turtle rescue was pretty fantastic and FREE. well, we could give a donation, which we did. but still. we checked out all the current patients, each with a little sign about why they were there (shark bites, boat accidents, pollution ingestion, etc). of course the babies were our favorite. there was also a little museum, where we learned a bit more about these fun sea friends.
since the girls and i got there first, i made them pose for multiple photo ops, trying to keep them from getting bored with the actual turtles for when the boys arrived.
derek and the boy arrived and we all made the rounds (again), visiting the turtles.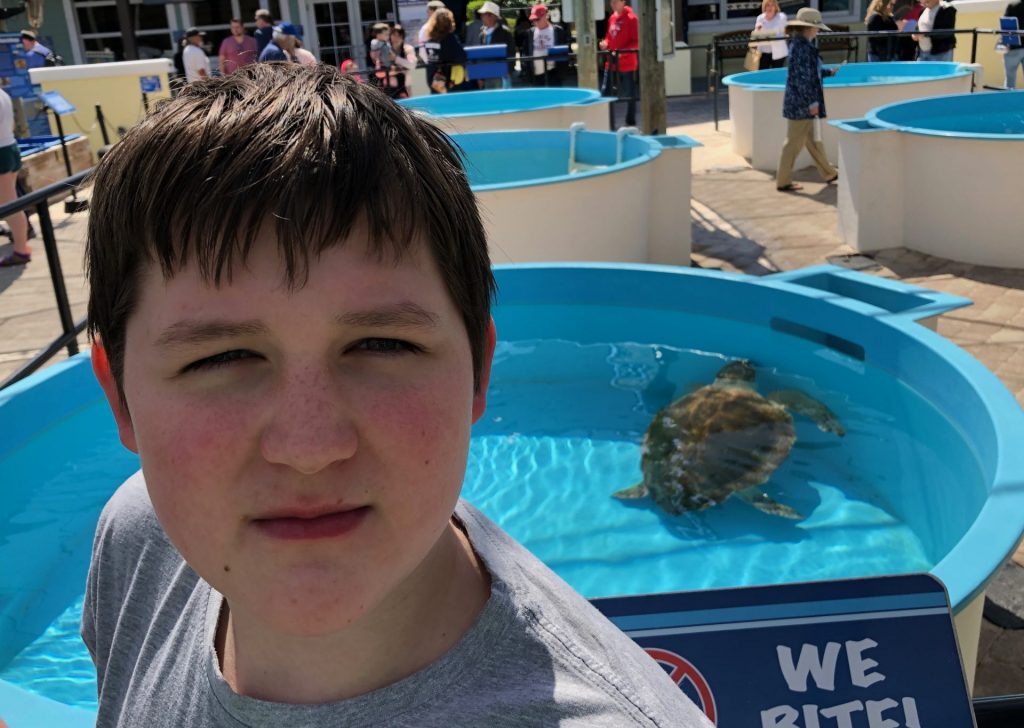 since it was a saturday morning, the place began to fill up very quickly. so, we headed back to the camper, where we made the executive decision that derek could catch up on work a bit, and the girls and i would check out the beach.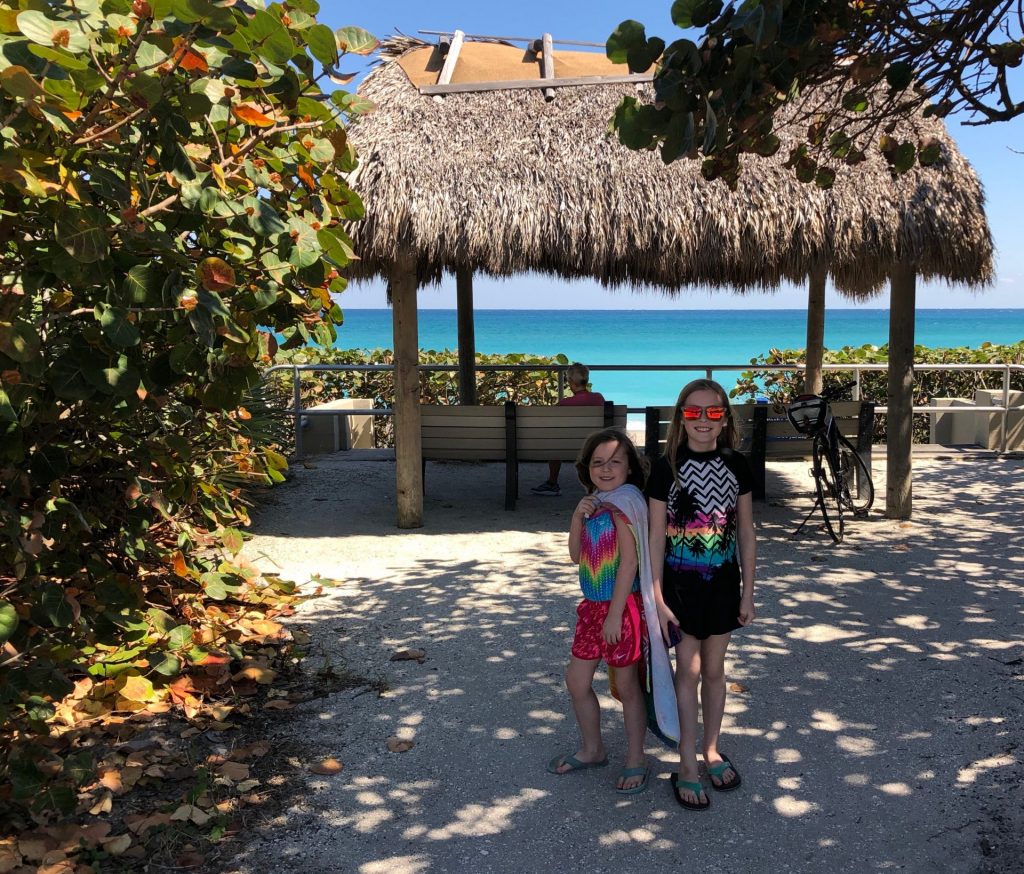 some anna…..
some crazel nut…
and, like i suspected, after i asked derek to send isaac out with my latest quilt so i could take some pics of it (fails), he decided to stay and play. sucker.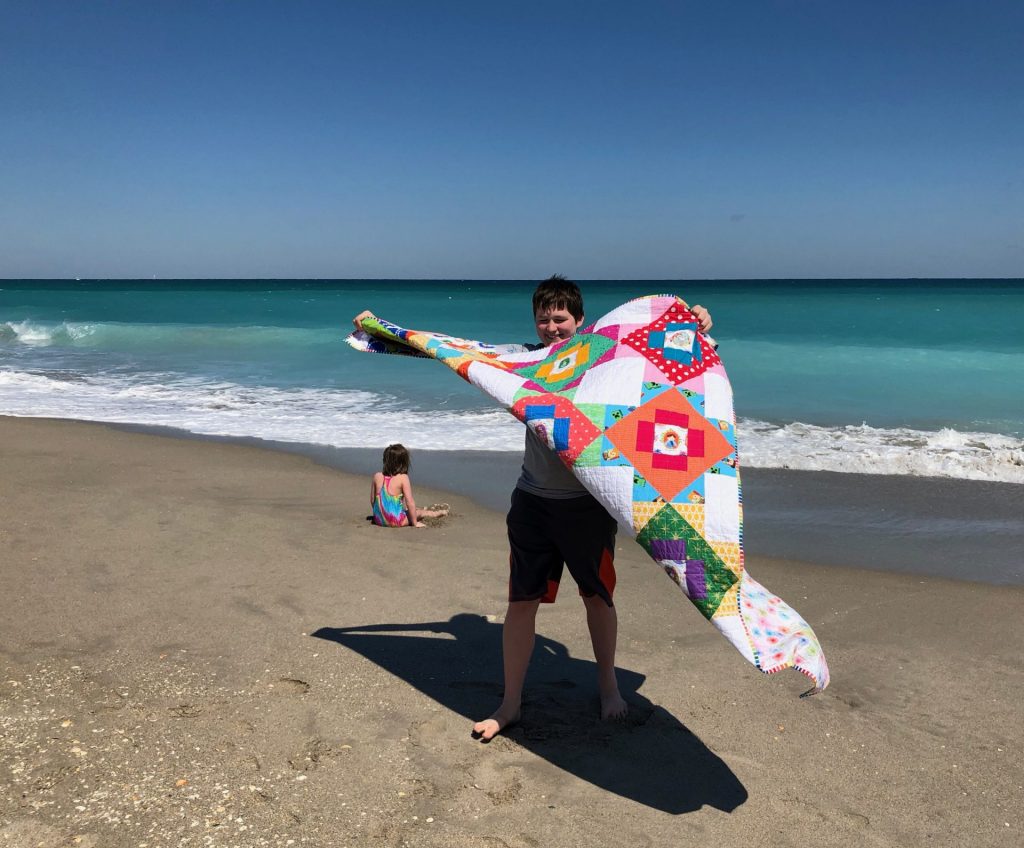 happy place….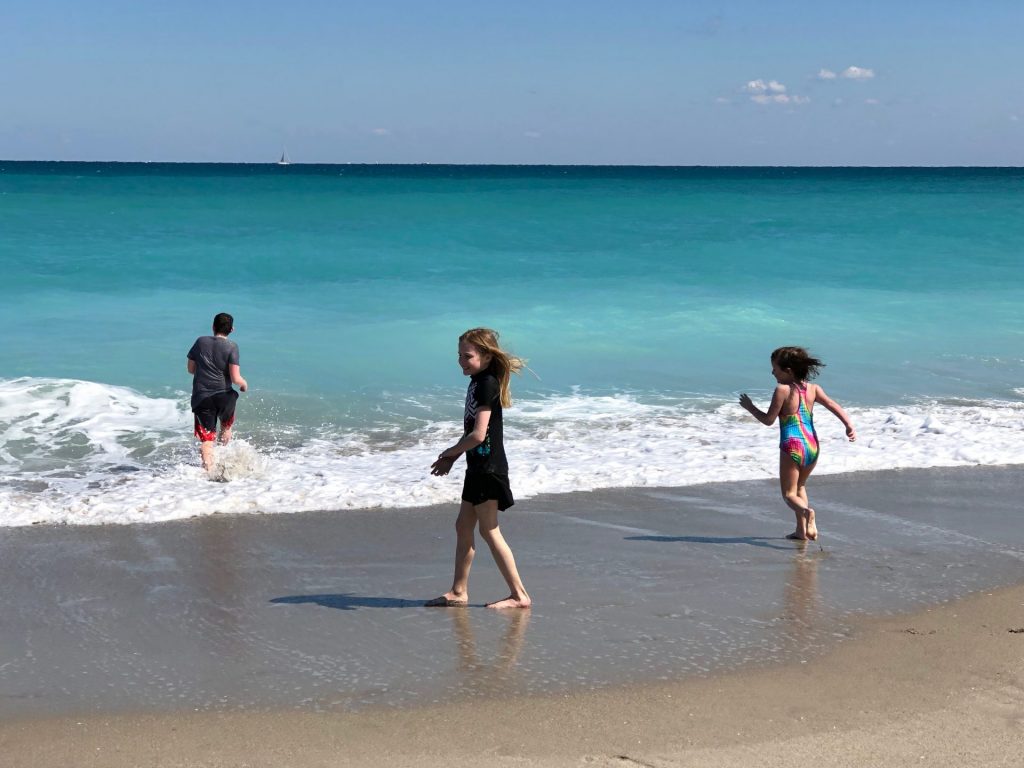 well, eventually, it was time to move on, and get to our next campground, er, parking lot. we stopped just outside miami, and set up in a cracker barrel parking lot, where isaac, hazel and i would spend the next day, while derek and anna went on a deep sea fishing charter. we had tried desperately to find a campground, so we wouldn't be holed up on just our second day in the florida, but it's snowbird season, and nothing was available. so, we stayed inside a lot. and went on walks. and read books. and played games. and drew pictures.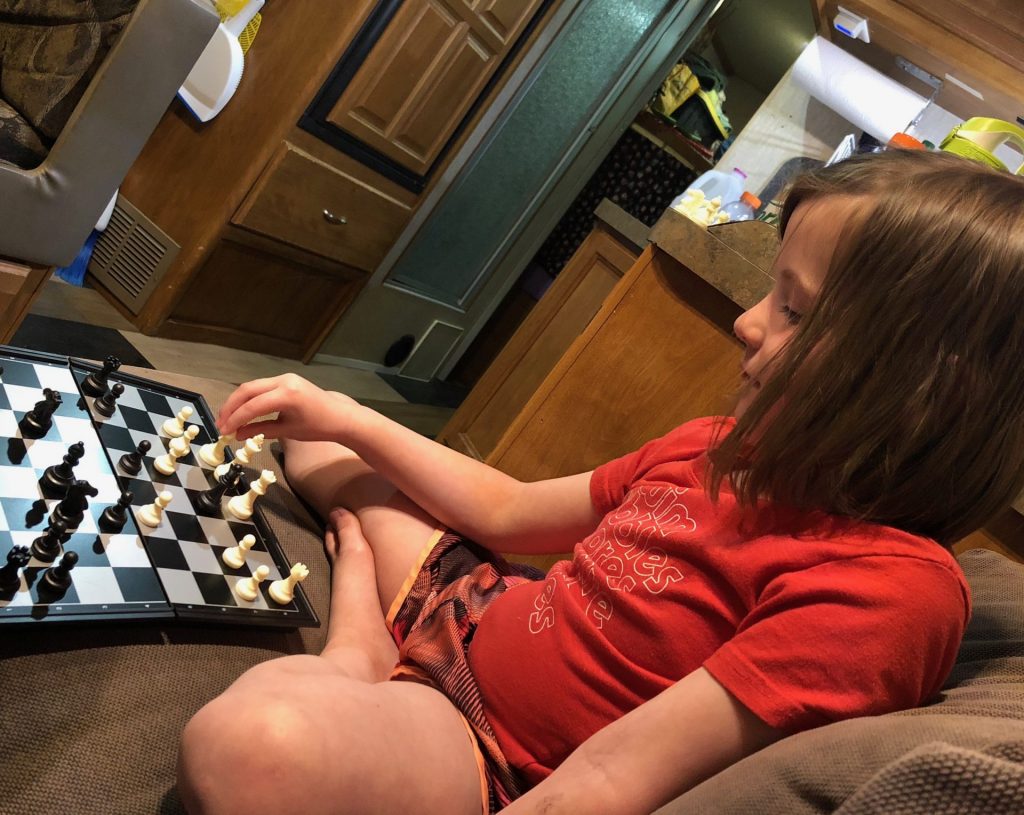 derek and anna had a fairly successful fishing adventure, aside from being quite bored (anna). some vermillion snapper was procured and brought back to the rv, for a future tasty dinner.
we spent one last night at the cracker barrel, before departing in the morning for the keys. but first, a quick visit to the everglades….