wow. it really has been forever since i blogged. i'm having a hard time getting my mojo. for one. it's hard to look back at these days. but, also, i can't remember all of the details. so. i'll do my best.
when i left off, we were in miami. we had visited everglades, big cypress, and biscayne bay. done a bit in miami. and i even went scuba diving, which is one of my favorite experiences on our trip. but, as always, there's some downtime stuff in the rv, that i also want to remember. postcard writing, play food chef/restaurants, real food preparations, school, and sleepy car rides.
post card writer, extraordinaire.

delicious keto play food entree.

the menu at chef hazel's.

independent egg making anna.

dreaded school.

staying awake in the car is hard.
after several visits and driveby's of robert is here fruit stand, where i carefully abstained from all the delicious sugary fare, on our last night, i decided it was time for a treat. we picked up an assortment of exotic tropical fruits, but more importantly, tested out several flavors of milkshakes. the two boring lidkids chose chocolate. anna and i embraced the southern florida cuisine, opting for key lime strawberry and key lime cherry to share.
then. since i had already blown my diet on a massive sugary milkshake, i decided to try out a few local beers. we found a little place with a good selection and games for the kids and derek. unfortunately, the beers were superduper expensive, so we didn't stay long. 🙂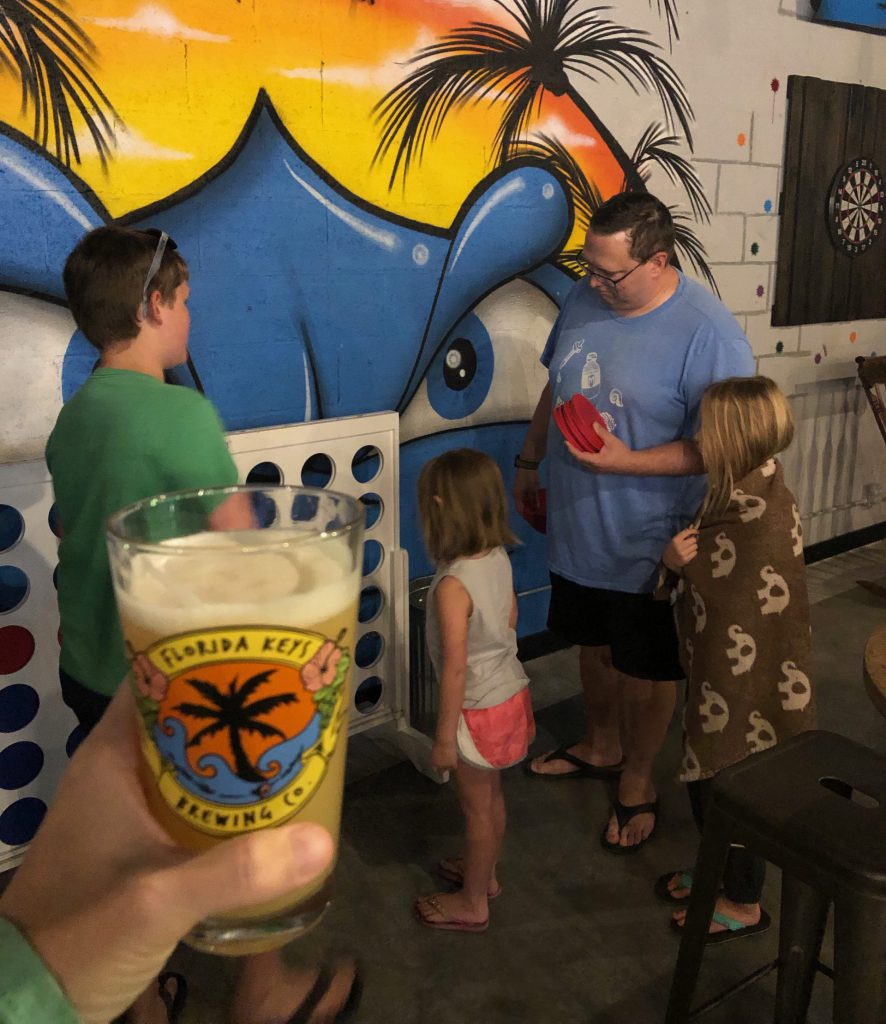 anyhow. it was finally time to leave miami, and head up the coast. we decided to have a little layover in palm beach, where we camped out at a walmart, and hit up a few local spots. firstly, a pretty great farmers market, where we scored some of the most delicious guacamole of all time.
then, we went to a manatee museum type place. it was sort of a letdown. something about the weather, which i can't remember, meant that the manatees weren't hanging out in their normal location. we took a little stroll along the water, checked out some exhibits, and then we were on our merry way.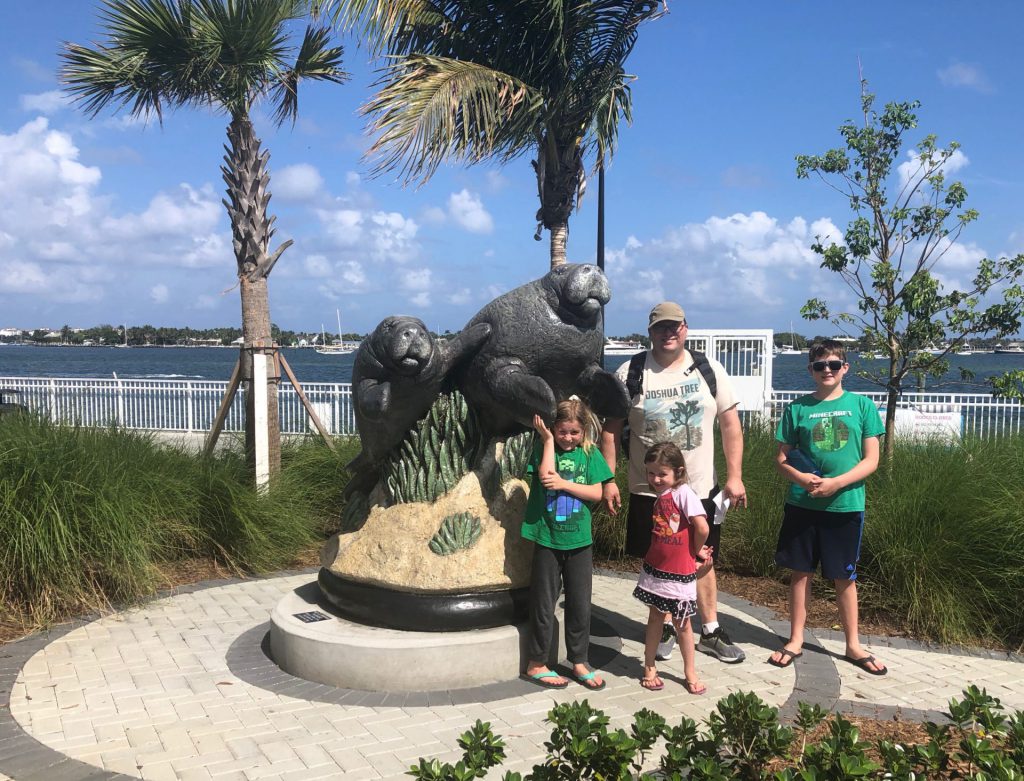 now. here's where it got a bit interesting. derek was tired, so popped into dunkin' donuts for a coffee. while there, he was chatting with some cops who told him that we could see air force one from a spot basically on the side of the road nearby. now, it's no secret that i'm not a donald trump fan, but we figured it was still worth checking out. we drove over, and lo and behold, the most massive airplane i have ever laid eyes on. and we were surprisingly close. but it was clear there was plenty of security, keeping a close watch on us and our fellow gawkers. (i had no idea that this was the location of mar-a-lago, where trump can often be found tweeting and padding his wallet with tax payers dollars).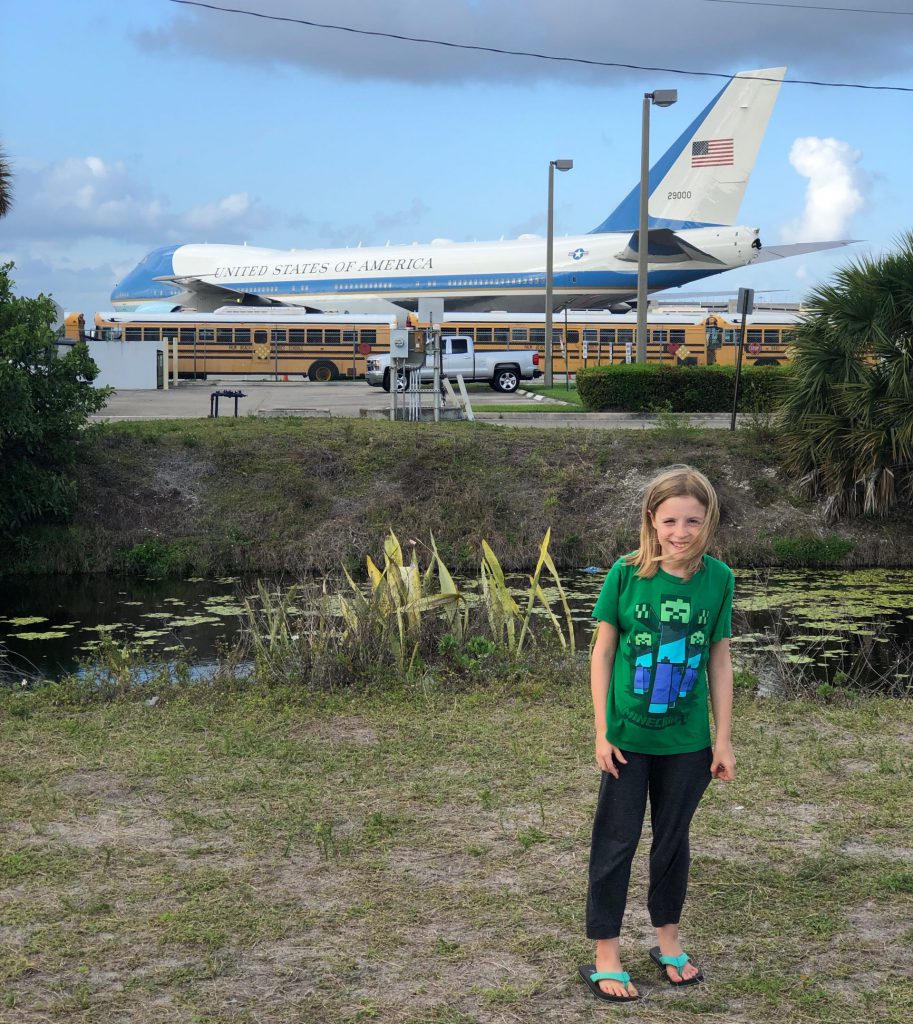 the next day, we made our way a bit more north, to a super snowbird-y, retiree-y sort of resort. there were a lot of activities to choose from, and anna and i had our eye on the watercolor class. upon our arrival, we realized that the other attendees had been coming all winter long and this wasn't a drop in and out sort of thing for nomads. nevertheless, we were determined to paint. the class was working on a jar of spilled jelly beans, so we did our best to catch up and complete a colorful masterpiece.
we are proud. mine, left. anna's, right.
our campground in melbourne was on a sort of bar island, with easy access to the beach. well. sort of easy. some gate codes and keys and crossing a treacherous section of A1A with bright orange flags. but then. the beach. we had a great time.
we ended up sort of laying low a lot of the week. looking back, it makes me sad. because if i knew we would be ending our trip shortly after this, we would have made more of an effort to get out and about. but also, if we weren't so always collectively unmotivated to do things, maybe we wouldn't have ended the trip.
anyhow. onto the next spot. saint augustine.