during our time roaming around the southwest in the camper, we developed quite an affinity for mexican culture. so, this year, we decided to really do it up, quarantine style, for cinco de mayo. fun fact, annas due date was may 5th, but she was late. ho hum.
originally, i had just planned to do some decorations, learn a little about the history and meaning of the holiday, listen to some mexican music, and, of course, eat tacos. but when my friend stephanie said she was going to get storebought cupcakes for her cinco de mayo born daughter, i offered to make her some delicious cupcakes. and since their fam of three didn't need 24 cupcakes, it only made sense to decorate the rest for our party.
for kaylin, i used some avocado sprinkles that i maybe bought for absolutely no reason whatsoever while i shopped for paints for anna's birthday. for us, i used some of my excessive easter sprinkles in bright colors. and then i remembered i had bought some green fondant as a backup plan for isaac's cake when i was struggling with the mindflayer. i used a fun little silicone mold to make cactuses and the rest is history.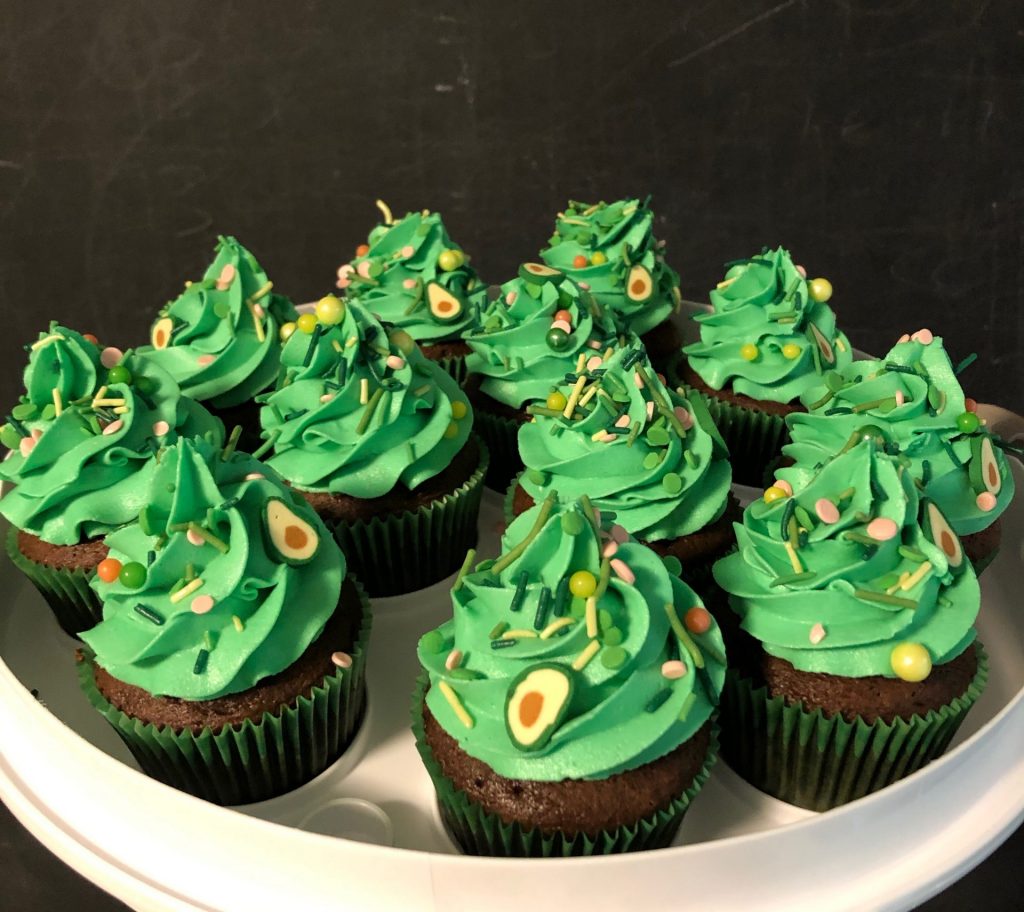 after unsuccessfully searching all the local craft stores online to try to order tissue paper, i randomly decided to check out a dollar tree, where there was tissue paper galore. and maybe i bought some streamers too. so, after watching some youtube videos to learn about cinco de mayo, we found a sweet mexican playlist and got to work decorating. first we used the streamers to make little banners for the kitchen. then we worked on our diy "papel picado", which are the colorful punched paper banners that you see during mexican festivals (and in restaurants).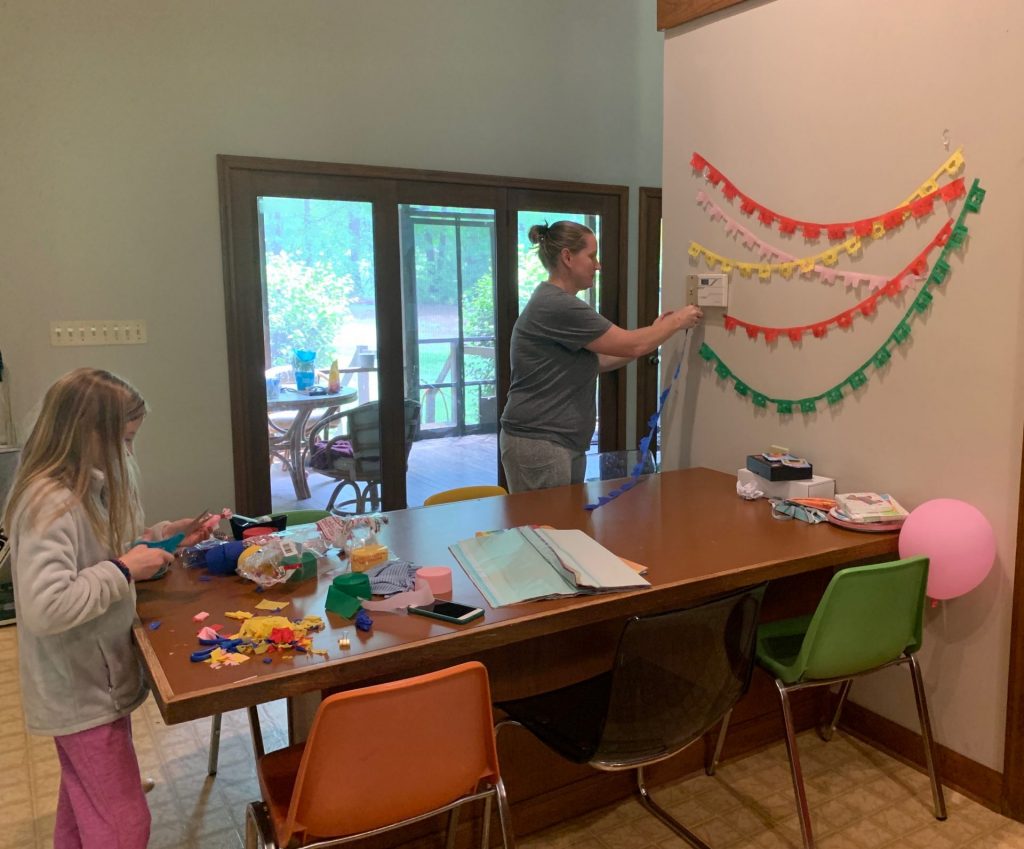 isaac wasn't really into it (surprise!), so after his required quota of ONE, he strolled off to do other things. the girls and i knocked out quite a few, and hung them up around the house.
we added a tissue paper flower to hide the stupid phone jack and alarm system stuff on the wall. you can't even tell it was there.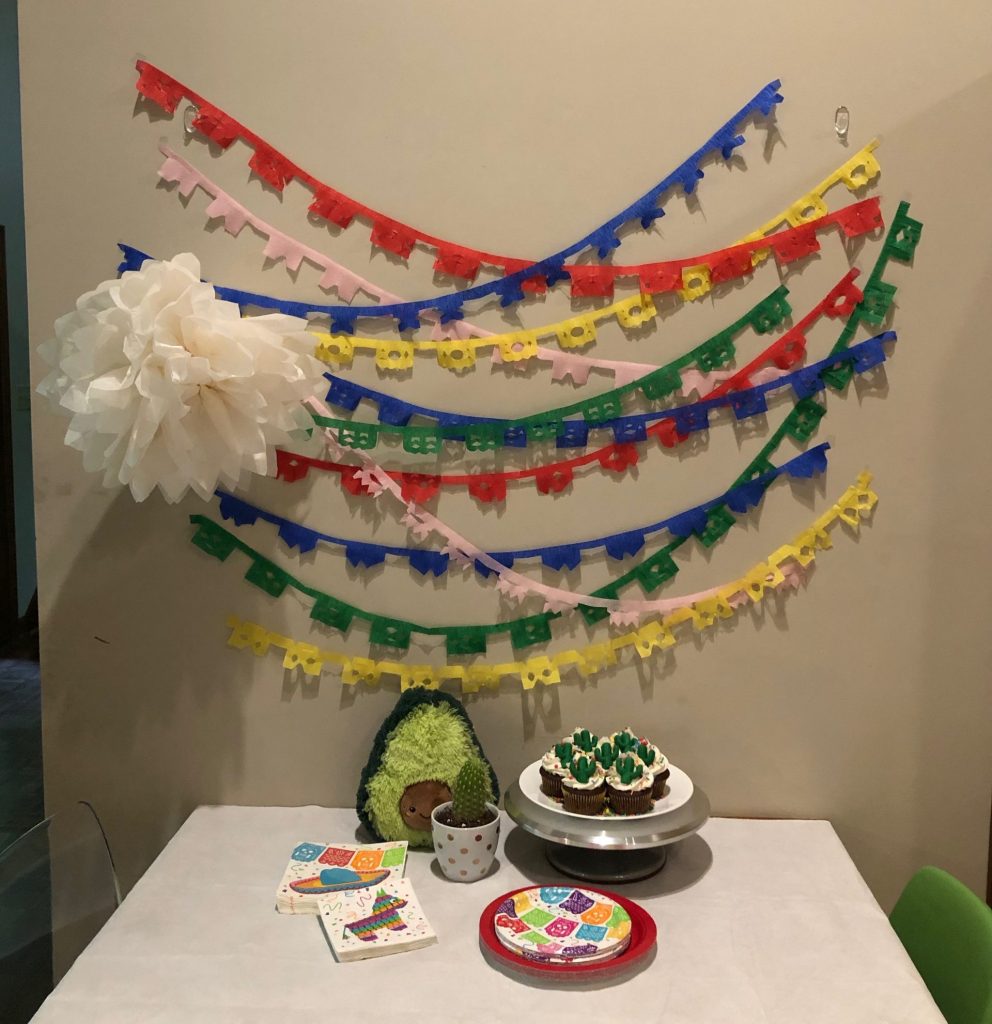 then. there was food prep. tacos. guacamole. dessert chips. fruit salsa. bean dip. a cilantro-y lime sour cream dip copy cat that they serve at our favorite mexican restaurant. and then. we feasted.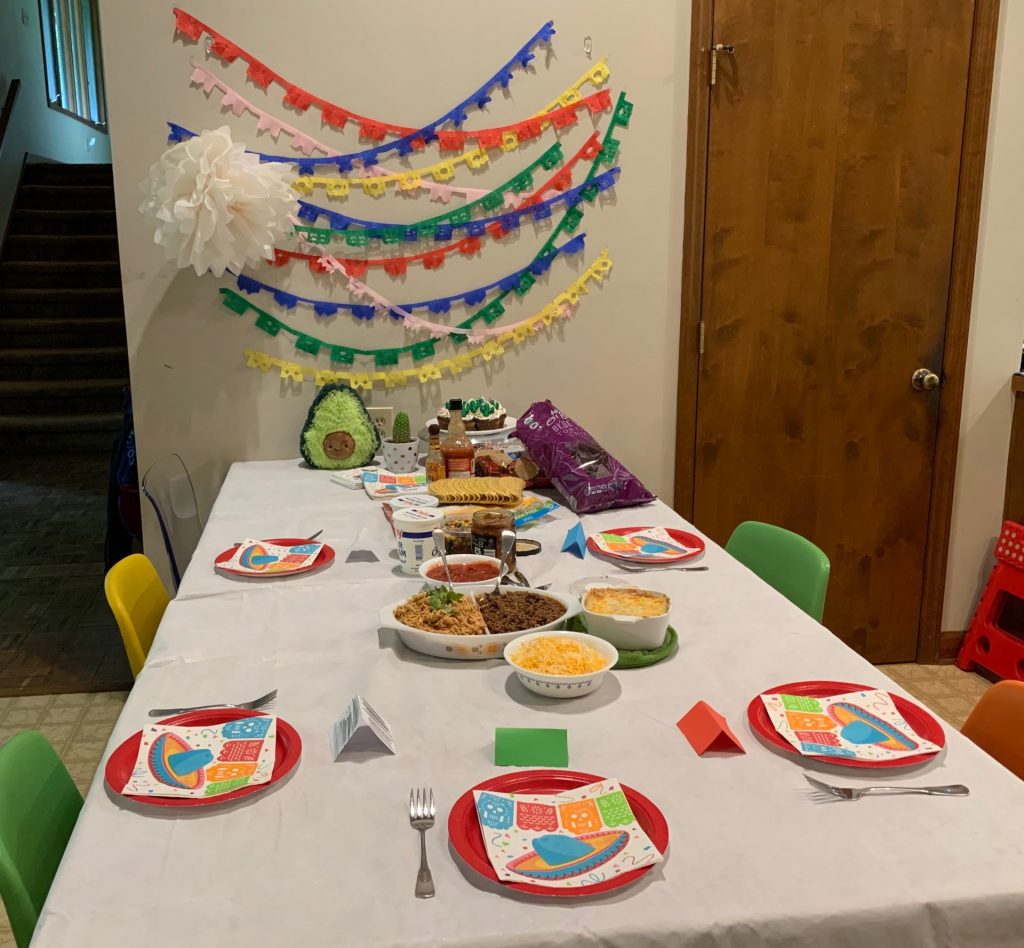 it only took us a few minutes to stuff our faces with all the delicious foods. i mean, literally, stuffing it in….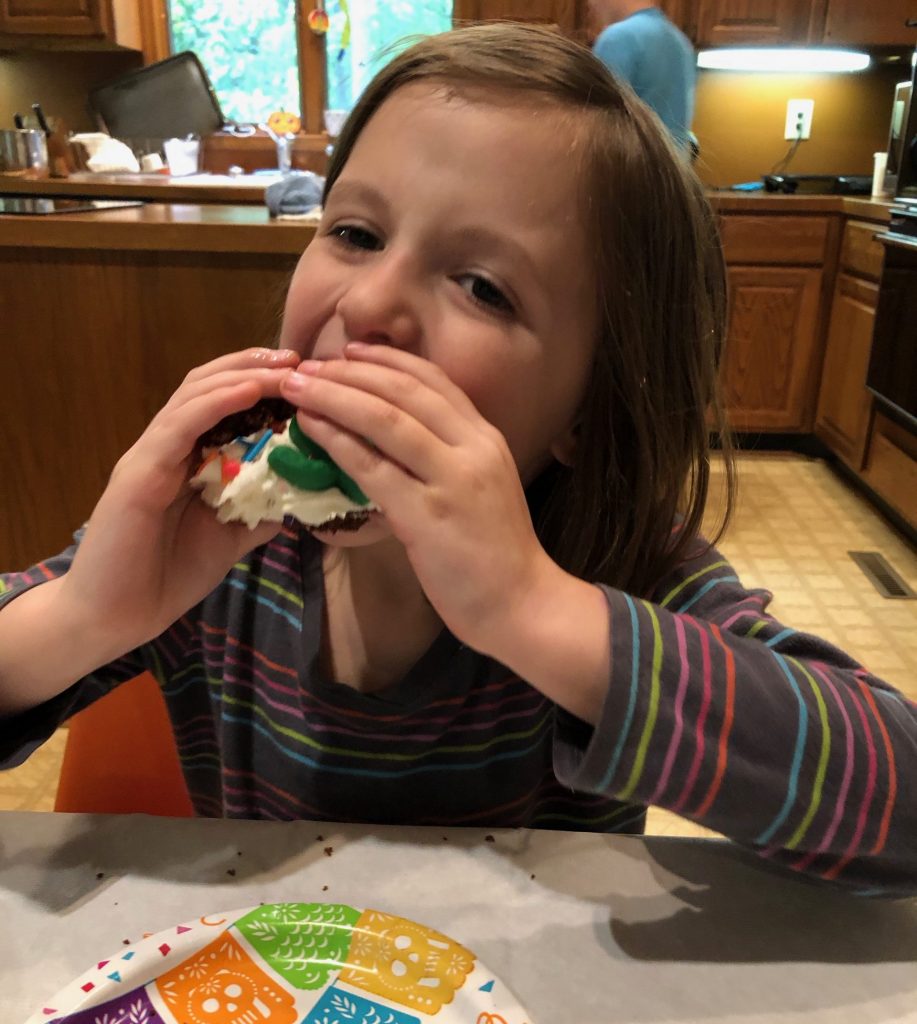 we finished off the night by watching coco and part of the book of life. two lidkids faves, which are actually about the day of the dead, but it's the best we could do.
at one point in the day, i was sort of frazzled and wondering if doing all of this was even worth it. especially in lockdown when it's hard to pull the pieces together. and as we snipped our tissue paper papel picado, anna said "i love when we have days like this" and i decided it was probably maybe worth it. if only there wasn't so much cleaning up. 🙂