i have had a complete lack of sewing motivation during the lockdown. which works out, because i also find myself with very little time to sew. even though our lives didn't change THAT much, i am missing a weekly day with the kids in co-op so i can run errands. and an evening with anna at dance and the others at in laws. plus, there's so much cooking and cleaning lately. all that to say. i haven't been quilting or sewing for fun much. and what little sewing time i seem to carve out has been devoted to mask making.
first up, i made a couple of masks for anna and myself, early on, when she attended a private one on one dance lesson, while i went grocery shopping (and attempted to locate eggs). i figured a bills mask for me would be pretty awesome and anna picked out cute little hedge hogs.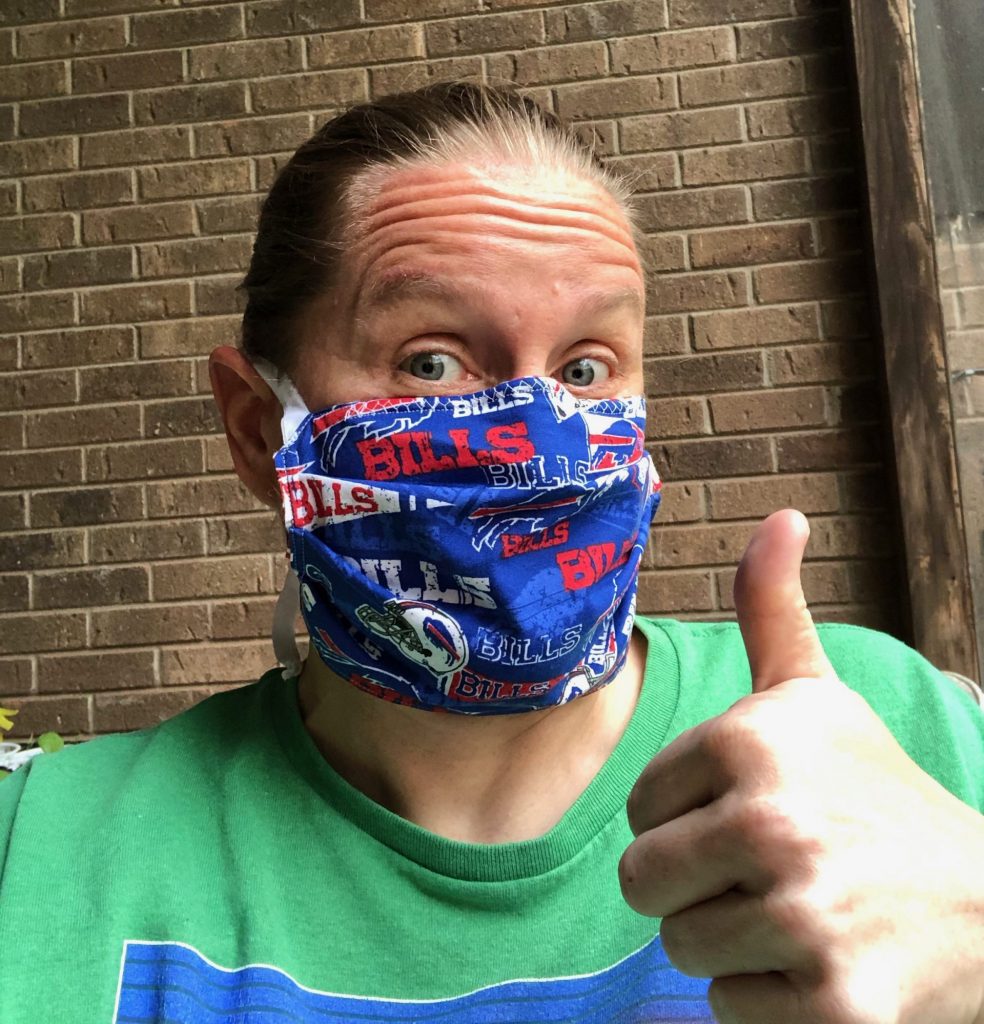 then i massed produced my first small batch of masks for some friends and the grandlidboms. for these, and the ones above, i stitched a pipe cleaner directly into the mask, with a zig zag stitch. it wasn't pretty. but it got the job done. i also prewashed the fabrics and used up some of my not so favorites, because who wants to use cute fabrics for making stupid masks? i also used up all of my supply of elastic (purchased for scrunchies for anna) and bias tape (purchased to make banners).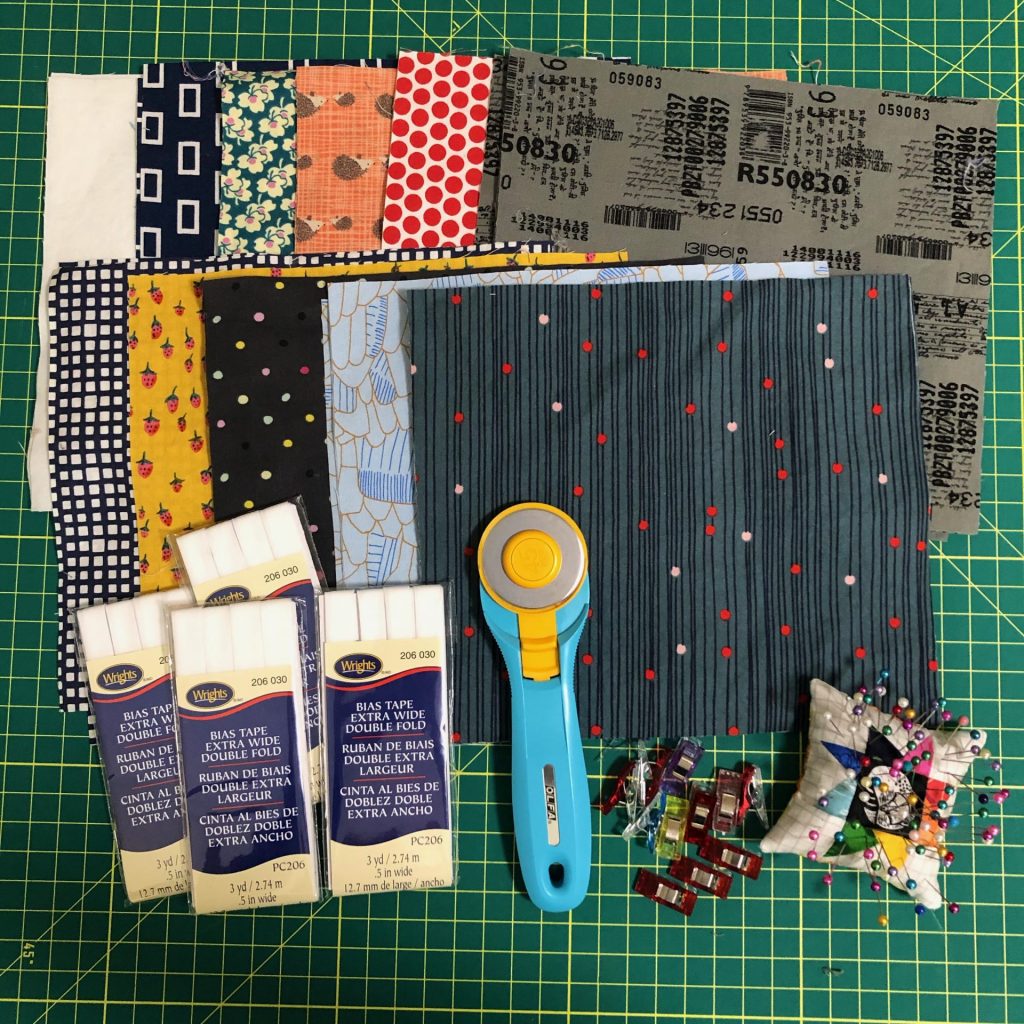 when i finally got around to my second batch (a set for my actual family and some to mail to my parents in ny), i stopped prewashing. i used pretty fabrics because it's clear we will be wearing them awhile. and unable to procure any bias binding or elastic anywhere local or online in all of america, i ended up sewing my own ties. which are way cute. and way time consuming. i also found a way to make the pipe cleaner removable for washing. and i used a different pattern that creates a little pocket for an additional filter.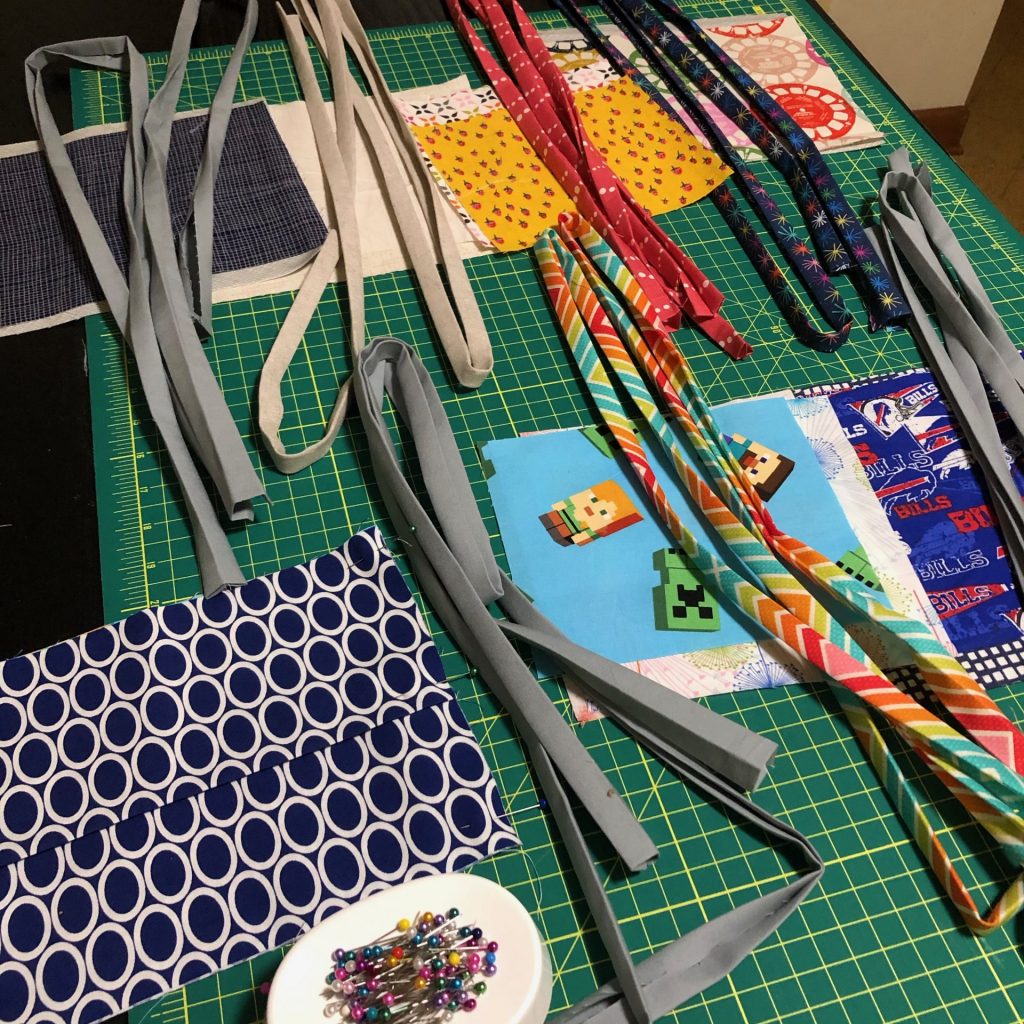 and now we are all set to face the general public. regardless of what you or your conspiracy theories or your religion or you political affiliation or science or your civil liberties has to say about it.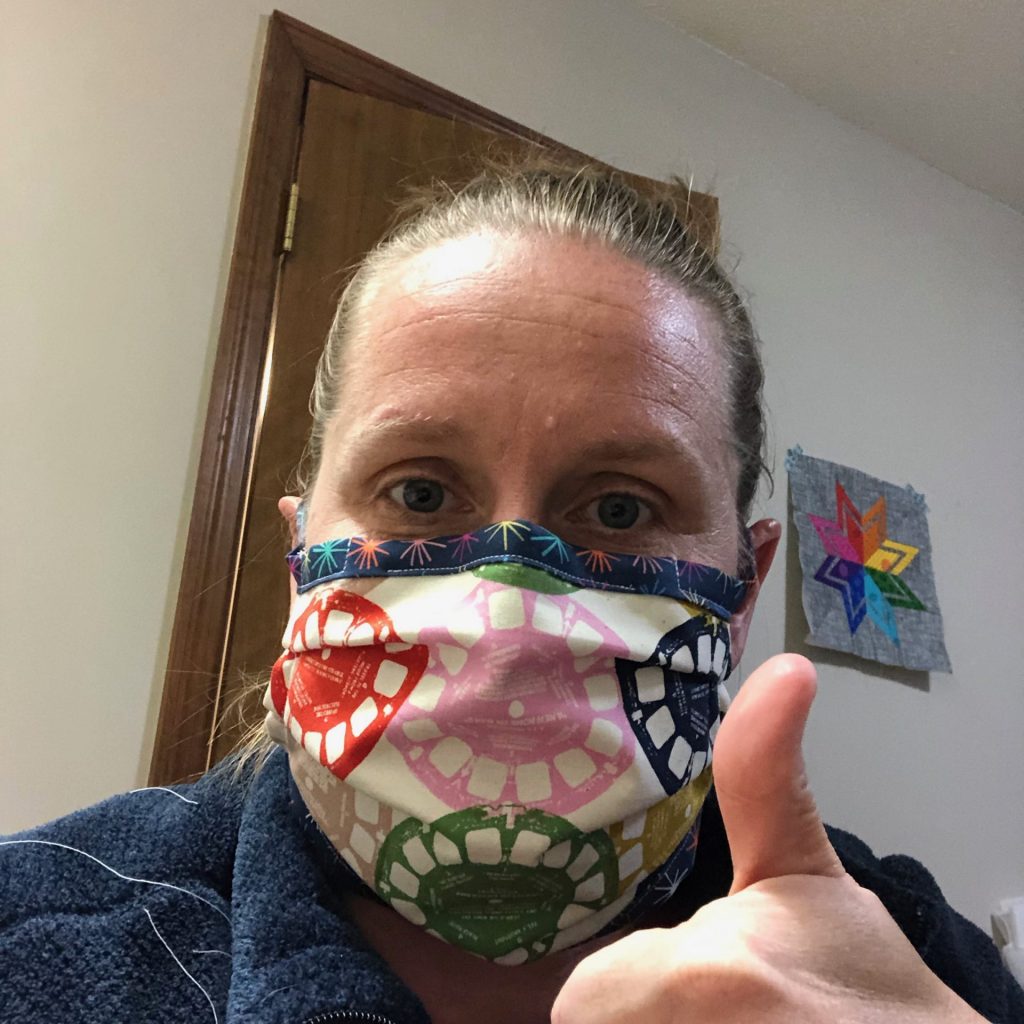 i also made an extra bills mask to ship off to my step brother, who is the worlds biggest buffalo bills fan, so he can show his fandom along with his respect for the health of those around him. 🙂
and then my most recent batch. funny story. i was grocery shopping. and an older man was struggling with his mask. and he caught my eye and said something about needing a mask like mine. his was fogging up his glasses and pulled on his ears, which hurt and wouldn't allow him to wear his hearing aids. (it didn't help that he had it on upside down). so i exchanged numbers with him and offered to make him some for him and his wife. he was super thankful and we arranged it. and as an added bonus, he made me a chocolate eclair casserole as a thank you gift. and since i was already making some, i made another pair for my inlaws, this time with the pocket for a filter. plus an extra, just because i already had the straps ironed.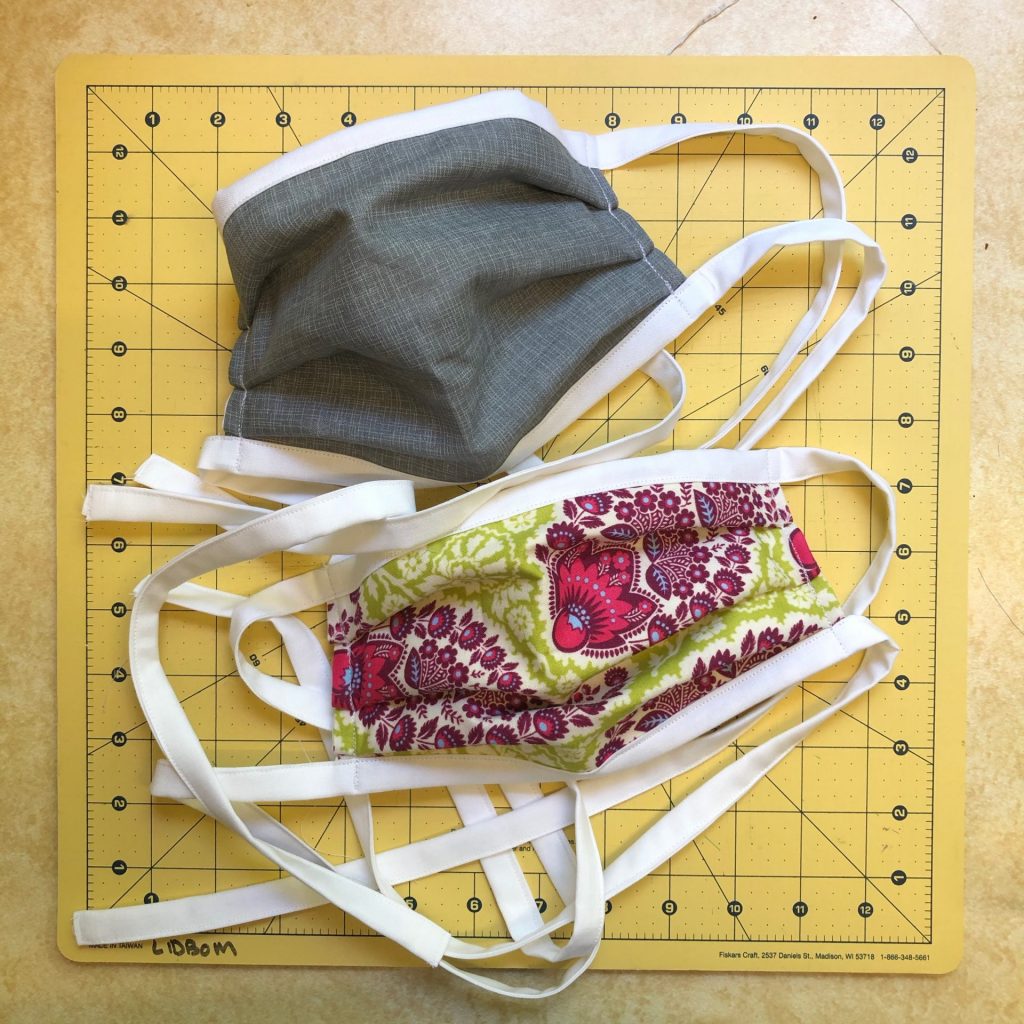 anyhow. i have no idea where this thing is heading. and i really don't want to make anymore masks. they aren't the most fun. but, at least i have been able to put my sewing skills to good use, i guess.