during a spontaneous trip to my local quilt shop, i discovered they carried some fabrics from the newest line (hindsight) of one of my favorite designers (anna maria horner). even though i just completed my (first) epic anna maria horner quilt, it was inspiration to make another.
i've had my eye on a herringbone quilt that has been floating around the quilty internet world, but that version was "quilt as you go" which i have no interest in. but, i had the idea to paper piece, using plain old computer paper, with 45 degree guidelines drawn so i would stay sort of on track. i'm quite pleased with the results.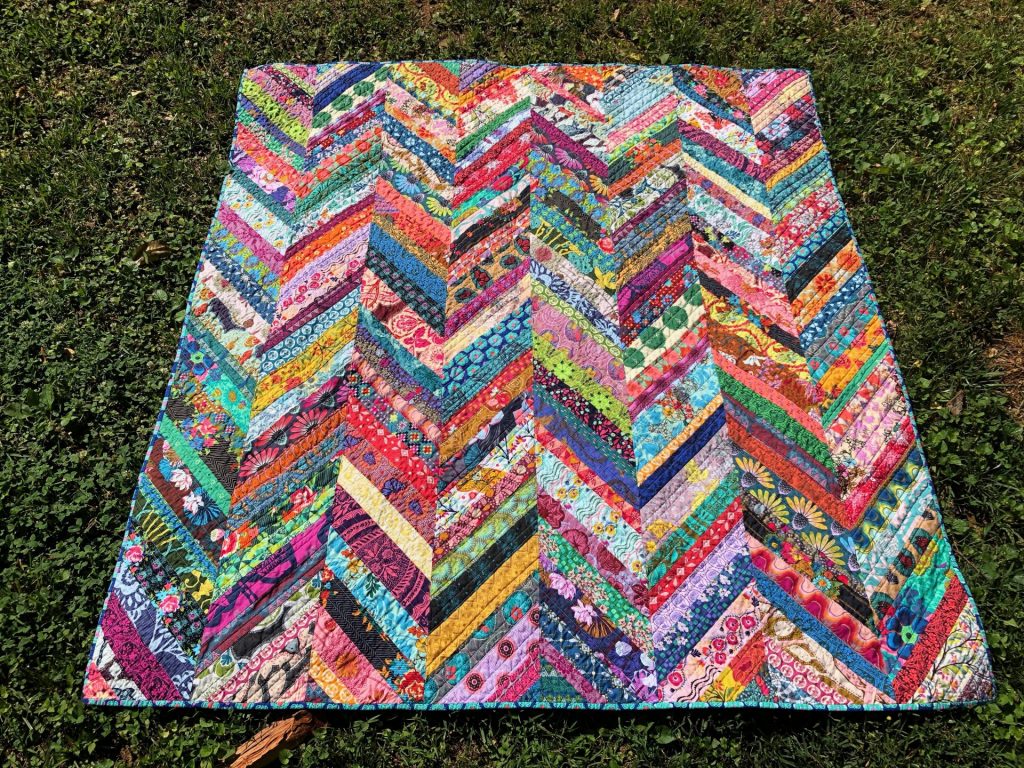 i decided on different size strips, to showcase some of the bigger prints and sort of hide some of the less exciting bits. also, then i didn't have to worry about lining up seams when i sewed the columns together.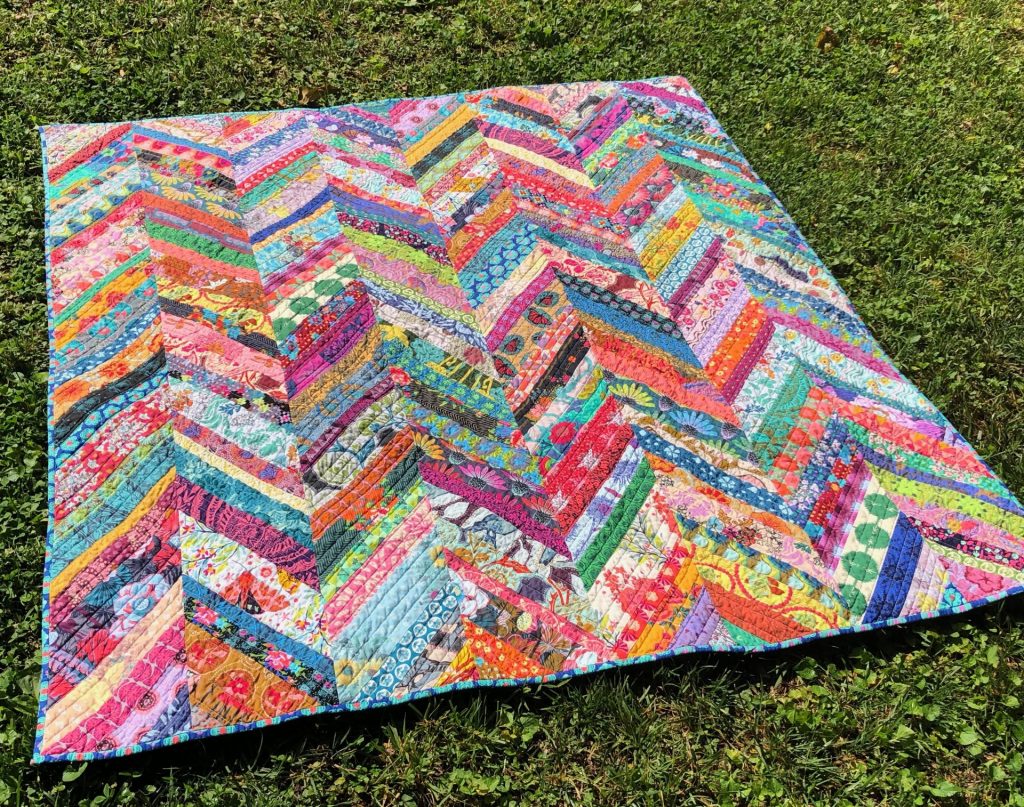 i used one of the new prints from the shop for my binding. it was perfect.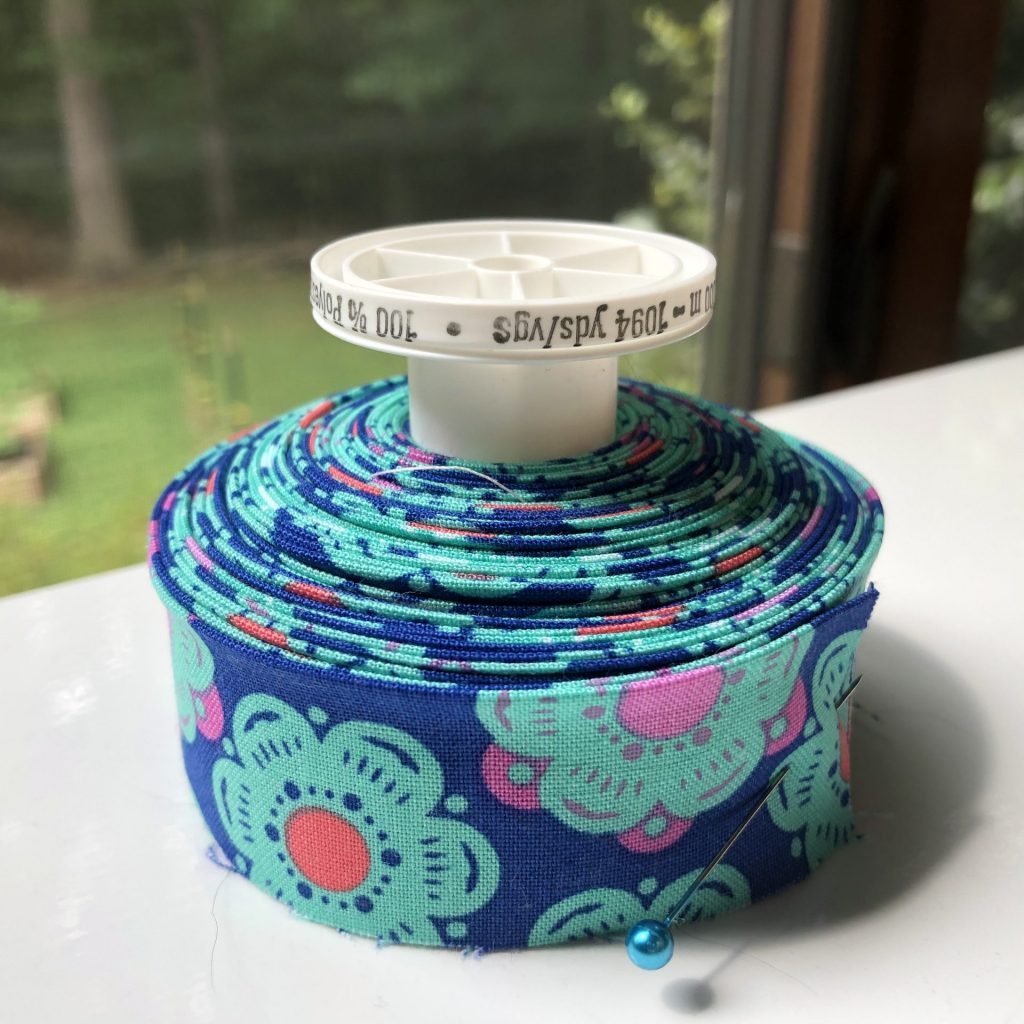 and the real reason i was on a mission to get another top completed. this. amazing backing fabric. the print was soooo big, so i was hesitant to buy it just for piecing. but i was afraid it would disappear before i had a good reason to buy it. then, when i had a top, i walked into the shop, promptly got distracted and ended up buying 2.5 yards of the wrong fabric, which i already had. (the aqua in the bottom right). anyhow. i went back. got the good stuff. and a backing was born…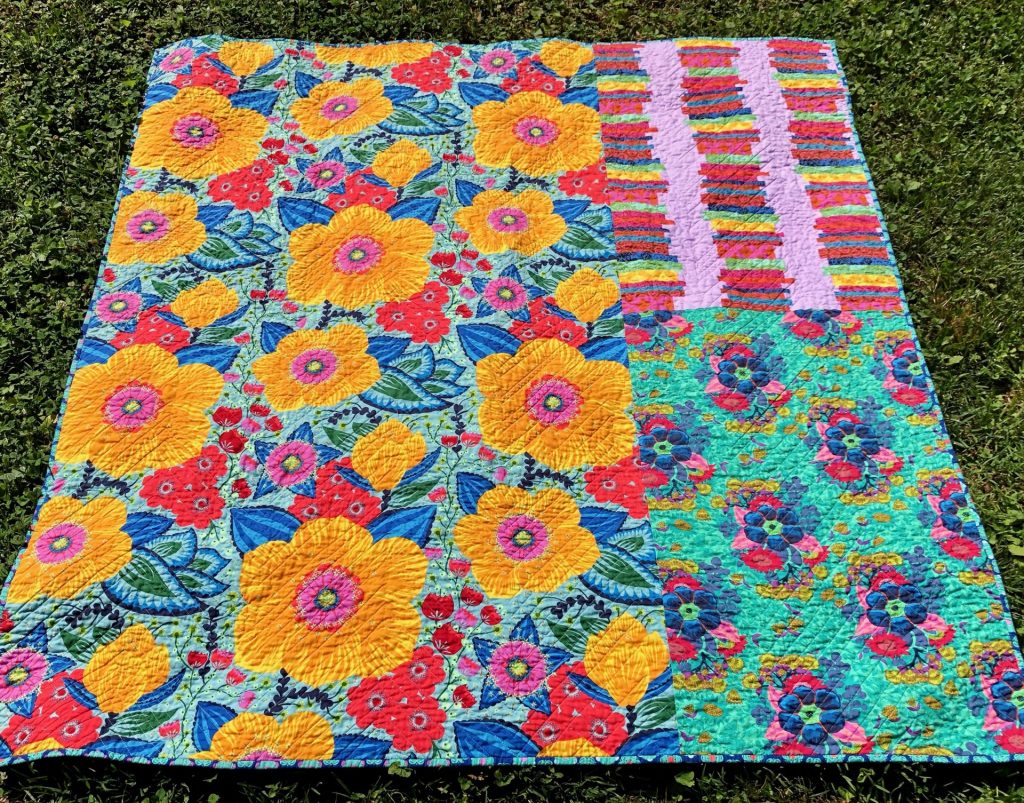 for the actual quilting, i went with zig zag rows with varying spacing between them. to match (sort of) the strips of the herringbone. i'm not in love with the quilting, but i think it works.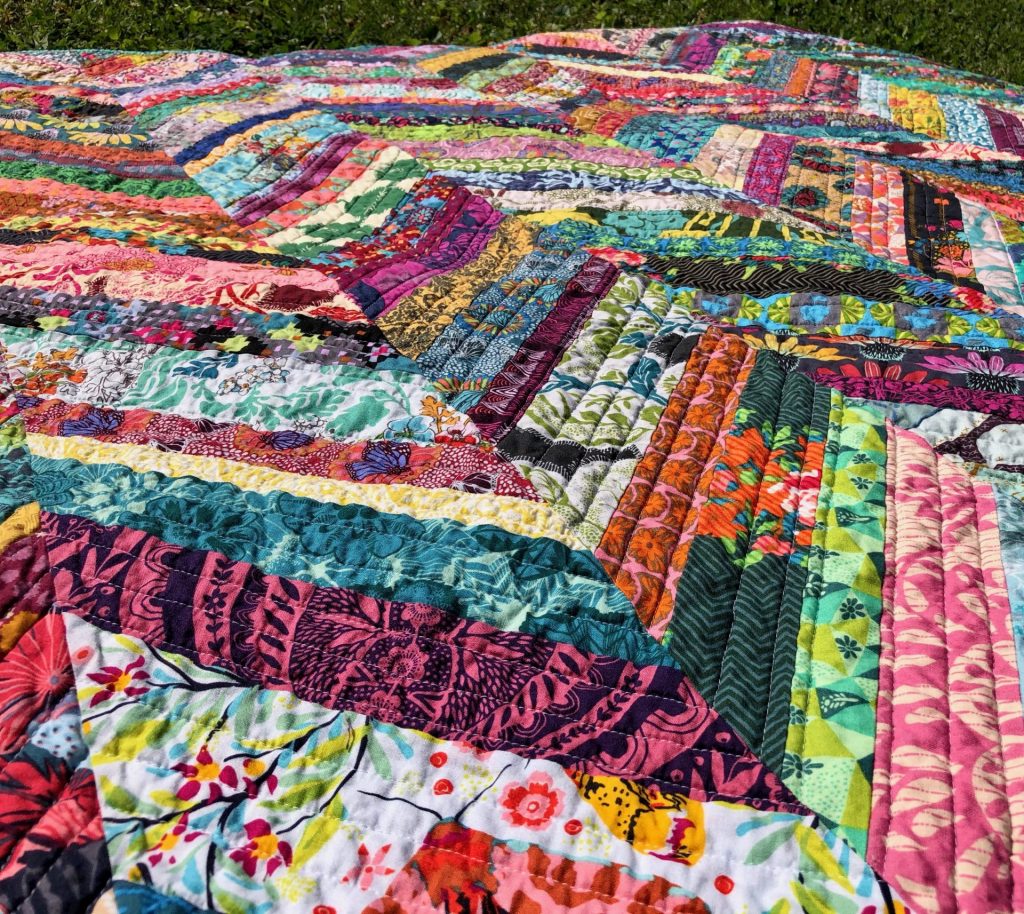 obviously, i needed to photoshoot the new epic amh quilt with it's slightly older sister, made just a few months ago. i'm still partial to the first, and it has a bigger variety of fabrics, because i used a lot of little scraps and charms i had acquired over the years. the herringbone is still quite scrappy, with each fabric being used only twice.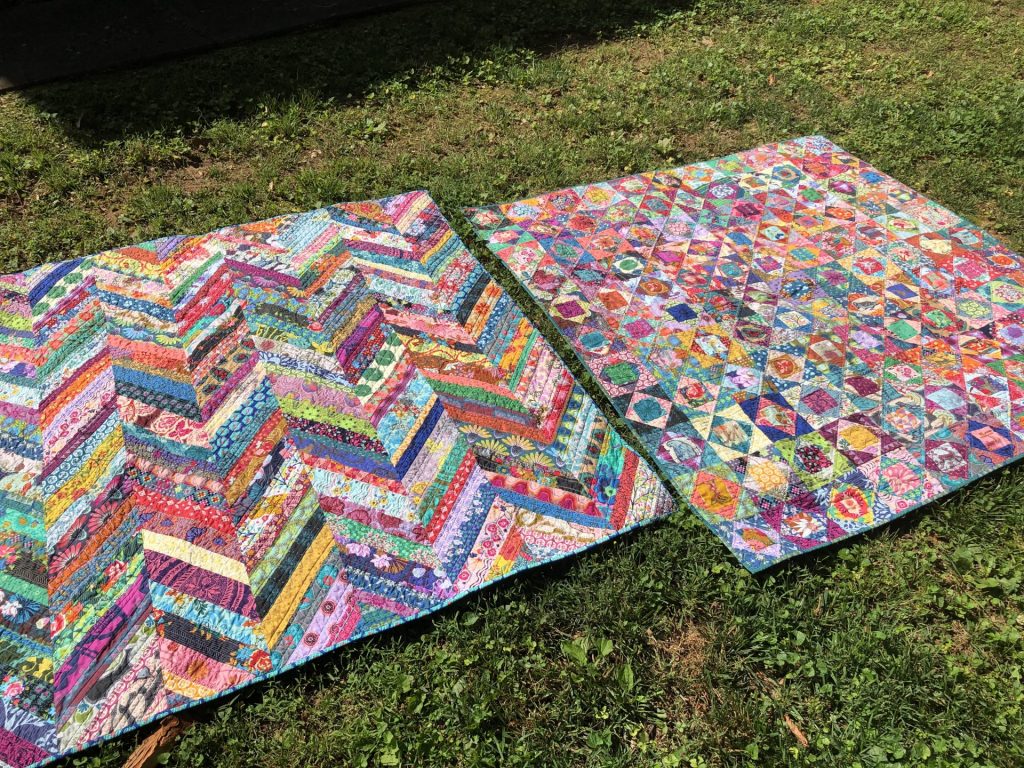 now i think i need to make another (because i still have an insane amount of these fabrics). but i suppose we should properly enjoy this one for a bit first. besides, i have a new plan in the works that doesn't involve anna maria horner.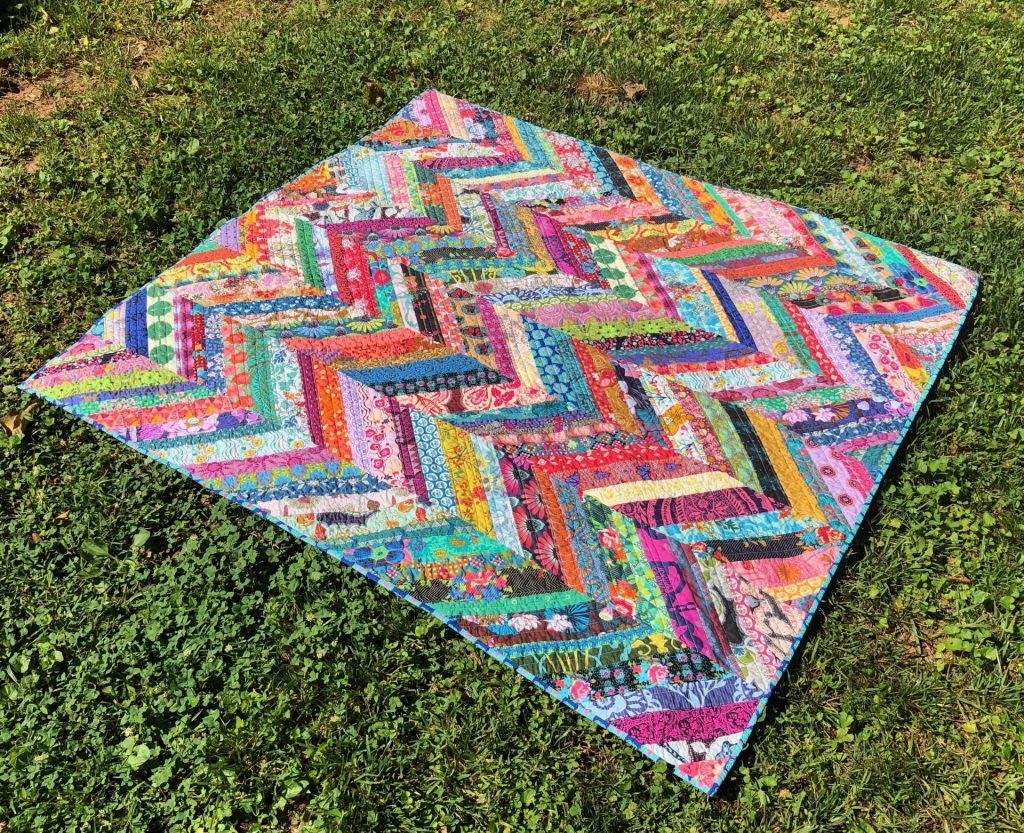 ruby always likes to help out with my photoshoots. she's a ham.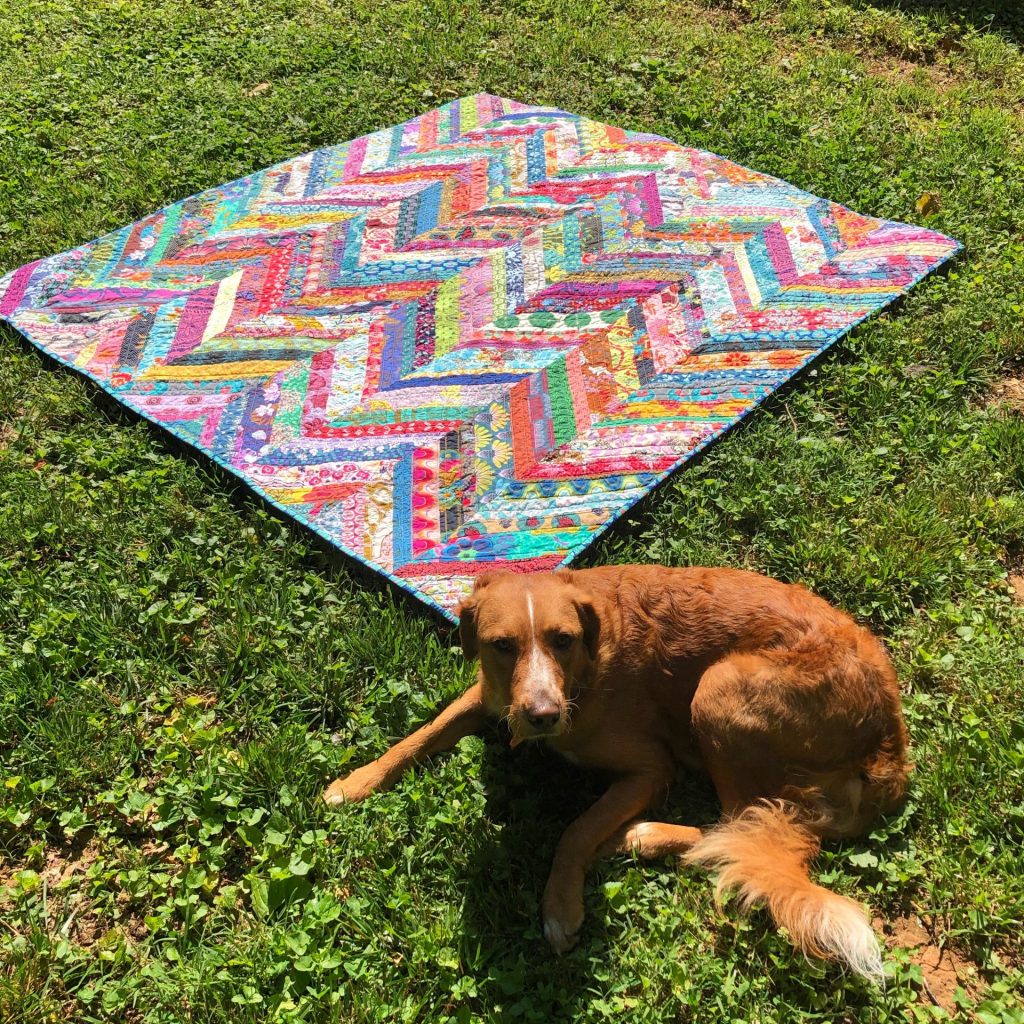 and lastly. a quilt swirl pic. because what is the point of making a quilt if i can't post a quilt swirl shot to instagram and get lots of likes?