when i was going through my photos for all of the fifty something posts about our summer road trip, and trying to organize them into reasonably sized clumps for blog posts, i ended up with a few homeless photos that i didn't want to leave out.
so, here's a bit of miscellany from our speedy (for us) trip, from denver to home.
first of all, i know i mentioned my failed quest of the perfect rocky mountain national park t-shirt to commemmorate the trip. well, on our way out of RMNP, i stopped a jax sporting goods store, where i had remembered seeing some colorado themed t-shirts. i had a particular one in mind, but there were none in my size, so i scouted the rest and decided on this colorful option.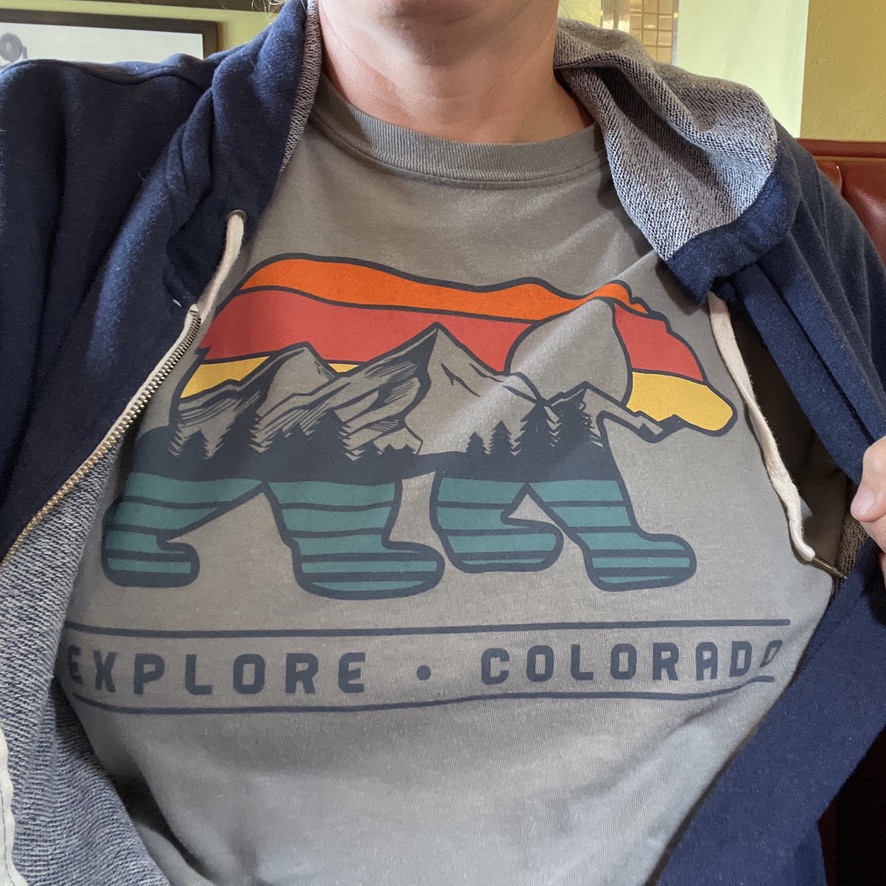 we have some old ws/nc pals who now reside in colorado, and thankfully they were able to squeeze in a visit while were were passing through.
my friend chris and her kiddos were willing to meet us at torcy's tacos, such a sacrifice for them. 🙂 we had a great time catching up over delicious tex-mex fare.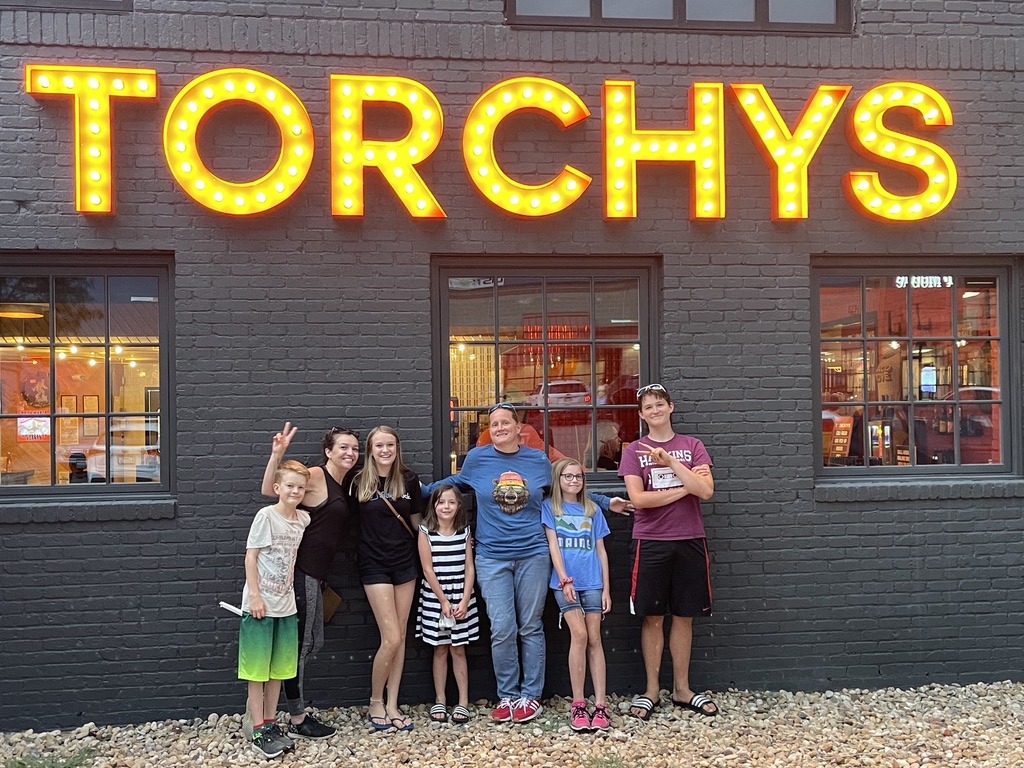 the next morning, i drove my kidlets into colorado springs, to visit my pal kim and her three boys. despite not having seen them in four years, the kiddos picked up where they left off and all seemed to have a good time. isaac and the boys have kept up since, you know, online, in minecraft worlds.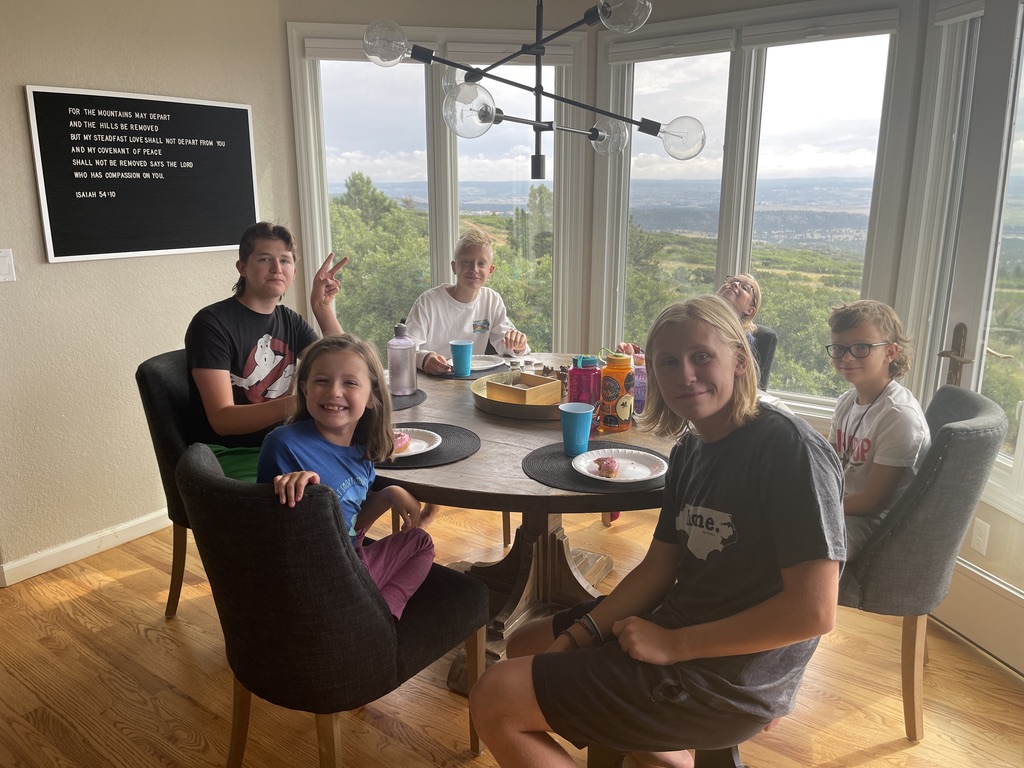 i know ruby didn't make a lot of appearances in our photos, especially since we were out and about exploring a lot and my posts tend to focus on that part of rv life. but, rest assured, she got lots of love, maybe more than she would ask for, lots of walks, lots of treats, lots of belly rubs.
i definitely hit up numerous fabric shops on our travels through the midwest. i'm just trying to support local businesses. the photo on the left is what i picked up in a few different stores in the denver area. and the right is what i got in hamilton, mo (and at another shop closer to KCMO, but i don't know exactly where).
combined with a few other fabric stops (in fargo, nd and lincoln, ne, to name a couple), i acquired quite a stash of fabrics on our travels. here's the finally tally. (not shown: some buffalo bills fleece and flannel from joann fabric in batavia).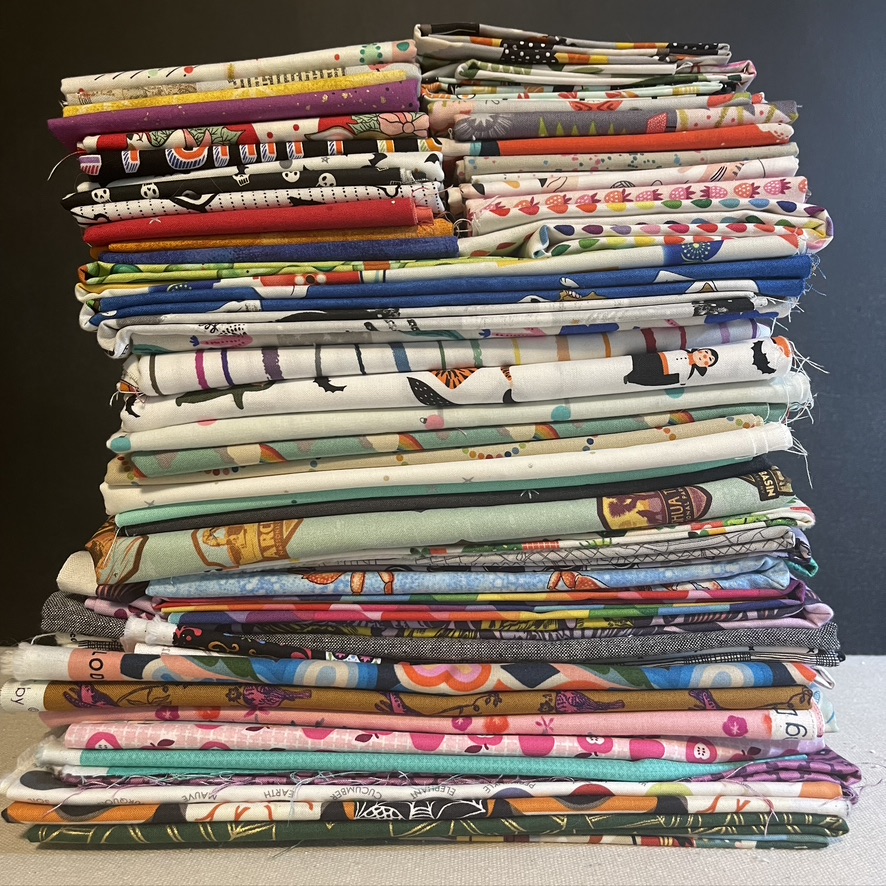 lastly, since we are talking about stashes of things we acquired, here's the final tally on anna's junior ranger badge haul. the other two kiddos didn't do them at all the places, so they are missing a couple of these. now i just need to use some of all that fabric to make something for the kids to display them all.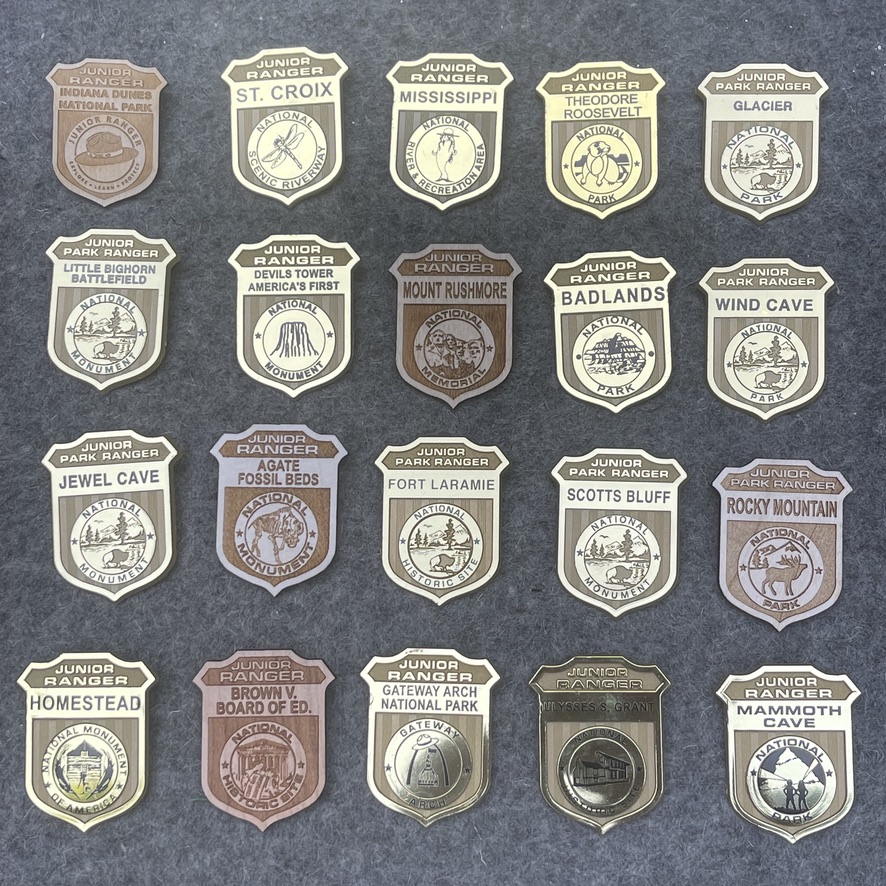 so. that's that. our trip was an outstanding success. and now it was time to adjust to regular life. (and as i type this, in october, i can tell you that life has been anything but regular since then).
here's a fun little trip recap i posted on instagram:
76 days.
20 states.
10,000-ish miles driven.
8 national parks (7 new to us).
12 other nps sites.
117-ish miles hiked.
3 caves.
11 showers.
3/4" leg hair growth.
23 lbs lost.
11.8 lbs fabric purchased.
ok. then. that's all.