my baby brother's baby is no longer a baby, but an actual full fledged toddler. two and a half and super curious. perfect conditions for a big kid i-spy quilt.
i opted for big hexagons, similar to the matchy hexie quilts i made for the girls years ago. i didn't use a pattern or tutorial. nor did i have any info for fabric requirements. basically, as per my usual, i was winging it. i scoured my novelties, picked up a few more, and got to work.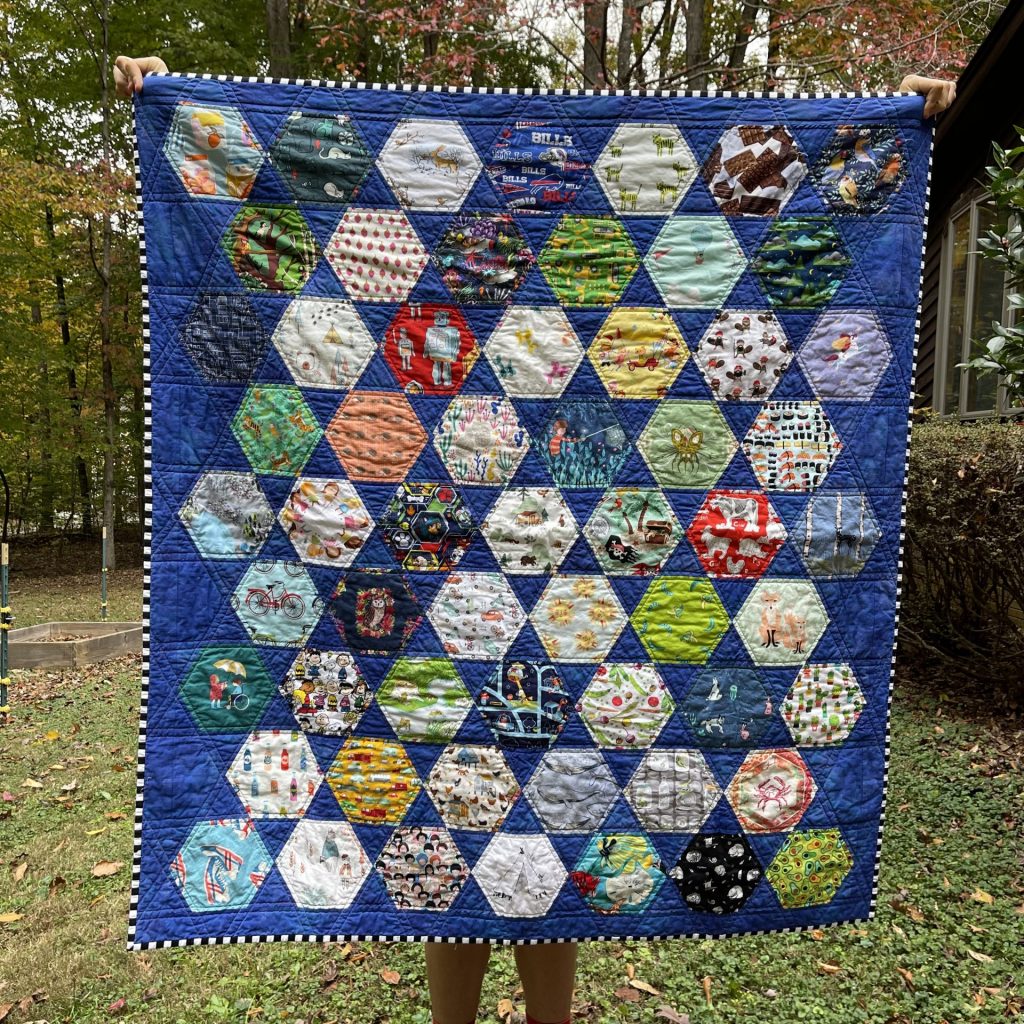 for the background, i found a construction themed print at joann that i liked and was on sale. then i proceeded to mess up cutting it. originally, i had enough to pattern match and make the back appear seamless. but the cutting errors made this impossible, so i improvised and pieced a big H (for Holden!) on the back. worked out perfectly. i bound it with a fat black and white stripe, which i totally love. and it was ready to go.
isaac is turning into a great quilt holder upper. 🙂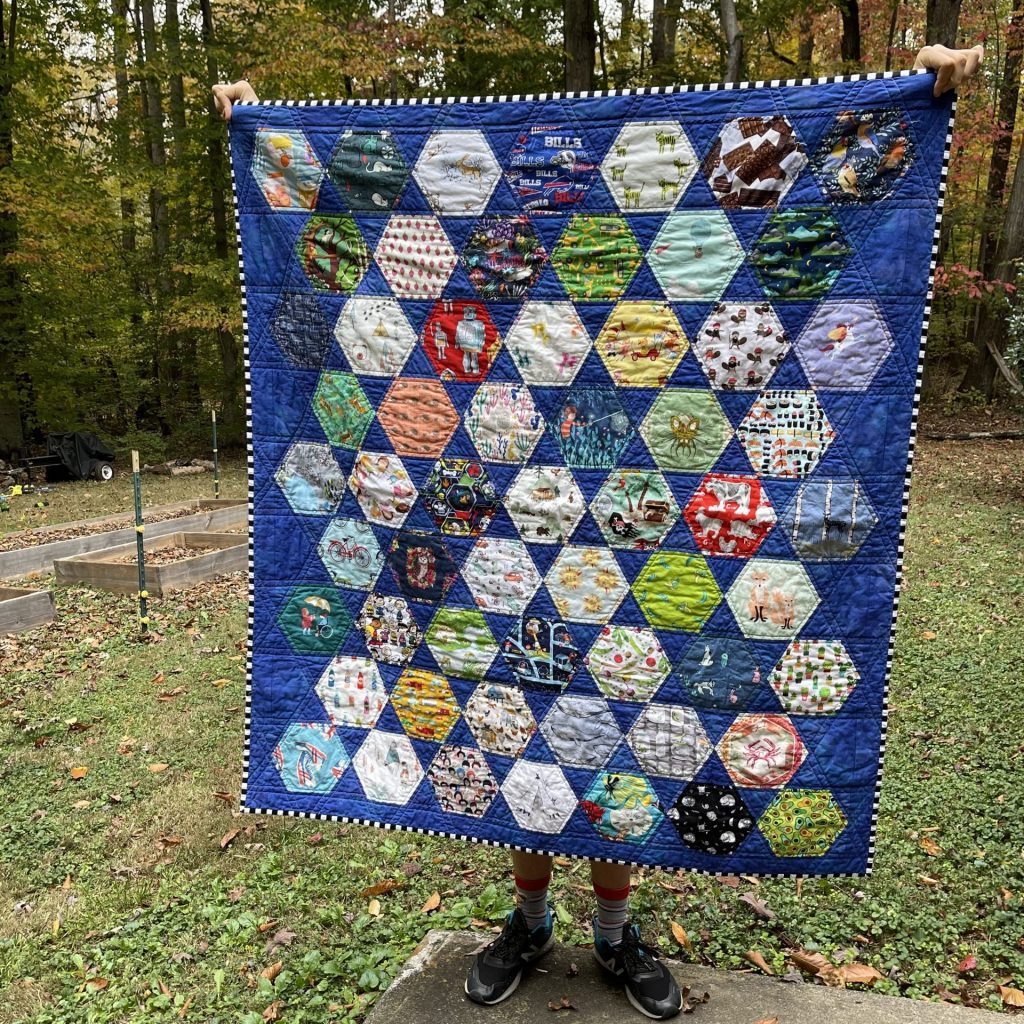 obviously, i included bills fabric. and some leftover wee wander lightning bug hunters. lots of constructions vehicles, foods, animals, and even paw patrol.
since we won't see holden on christmas, we brought it up for thanksgiving and gave it to him. i wasn't sure he would be all that into it, since we also gifted him four gallon bags of legos from our stash, but he hopped right on and started identifying all the things. i think it was a hit. (also, that black hexie in the bottom row is a scrap from the baby quilt i made for him almost three years ago).
turns out, i-spy quilts are rarely aesthetically pleasing, no matter what vision you have in your head for it. but, as long as the recipient likes it, i guess it's ok.