when we put the older two kids in school, we knew it would mean that we would have to give up our vacation scheduling freedom, and that we would have to work around the school schedule. fortunately, for some reason, they had off the entire week of thanksgiving, so we didn't have to cram in two days of driving into a four or five day weekend, but instead had nine full days to work with.
so, on the saturday before thanksgiving, we stuffed ourselves into the subaru and departed from wsnc. and when i say stuffed, i mean it. the kids are decidedly larger than the last time we took a long car trip and we also had ruby. derek bought a bag for the roof, which was a life saver, but it was still, well, cozy.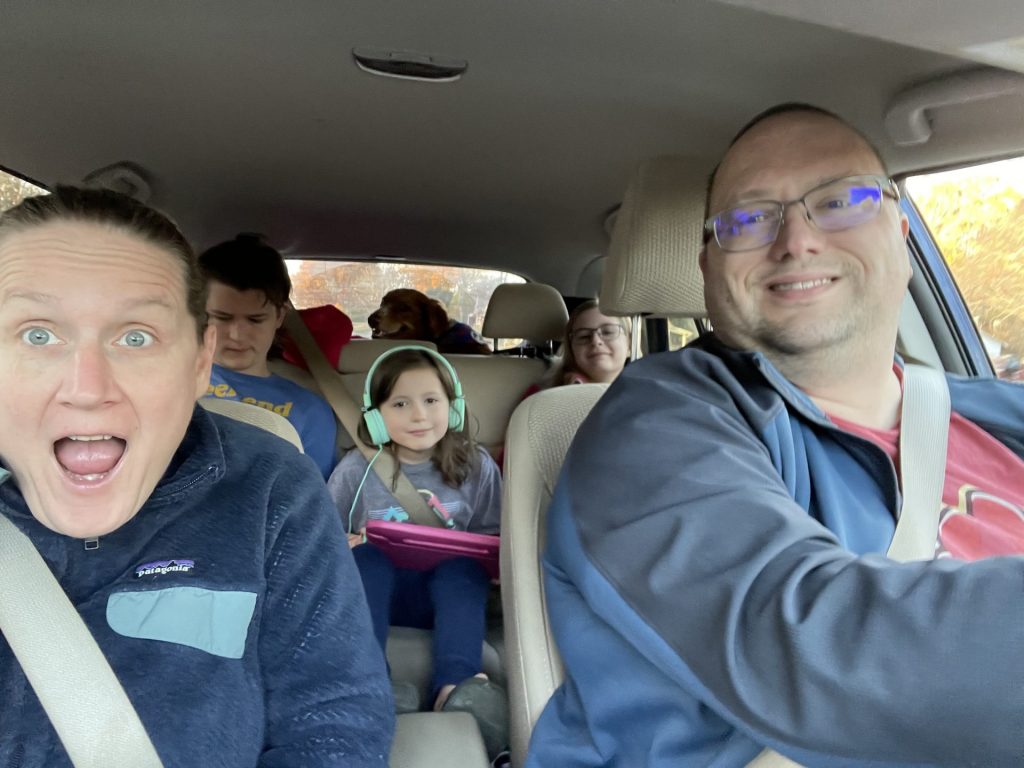 always. the first thing we do upon our arrival, is pick up pizza and wings. actually, it's the first thing my step dad terry does. we are just innocent bystanders and beneficiaries.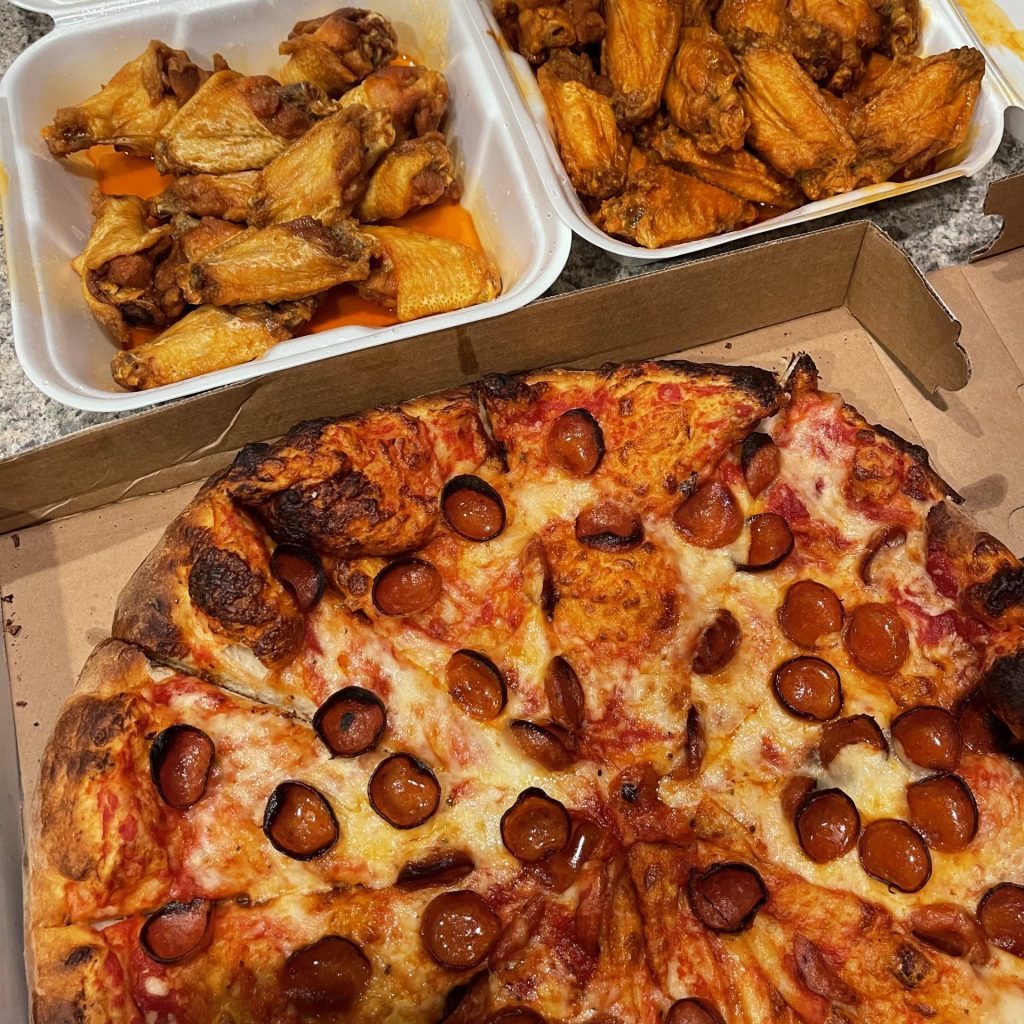 a few days before we left for the trip, my mom informed me that she had obtained three tickets to sunday's bills game from her work. so, after a good night's rest, derek and i headed back to buffalo, to meet frankie for breakfast and then we all rode together to the game.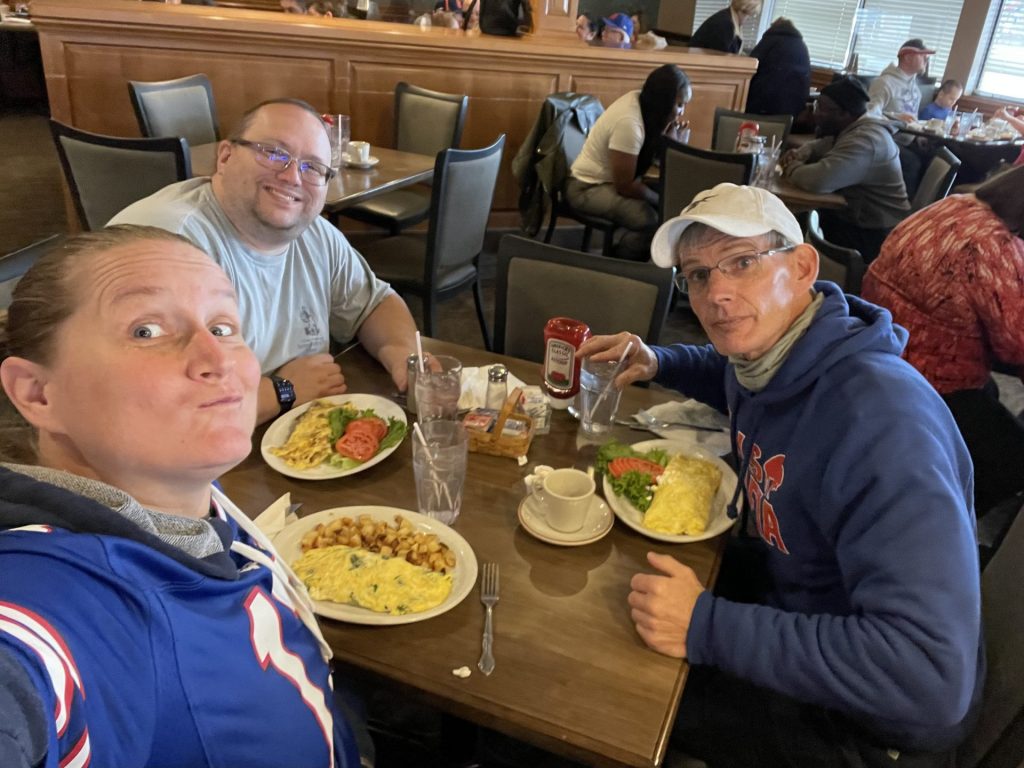 we were pretty excited. it was a big game. we wandered around the parking lot a bit, to observe some of the bills mafia tailgating. then we made our way to the stadium, so we could check out the team store, take some photos, and get a little closer to the field.
we got there just in time to see stefon diggs playing catch with kids in the stands. and then a bit later, we had a front-ish row view to the bills filing out for their warmups. i snapped a zillion pics, but i'll spare you most of them. obviously i had to make sure i got some good ones of josh allen from my crazelnut.
as the stadium filled up, we made our way to our seats, which were way way way up high. like maybe 10-15 rows from the very top. it was pretty windy. and cold. but we were hopeful the rain would hold off. spirits were high.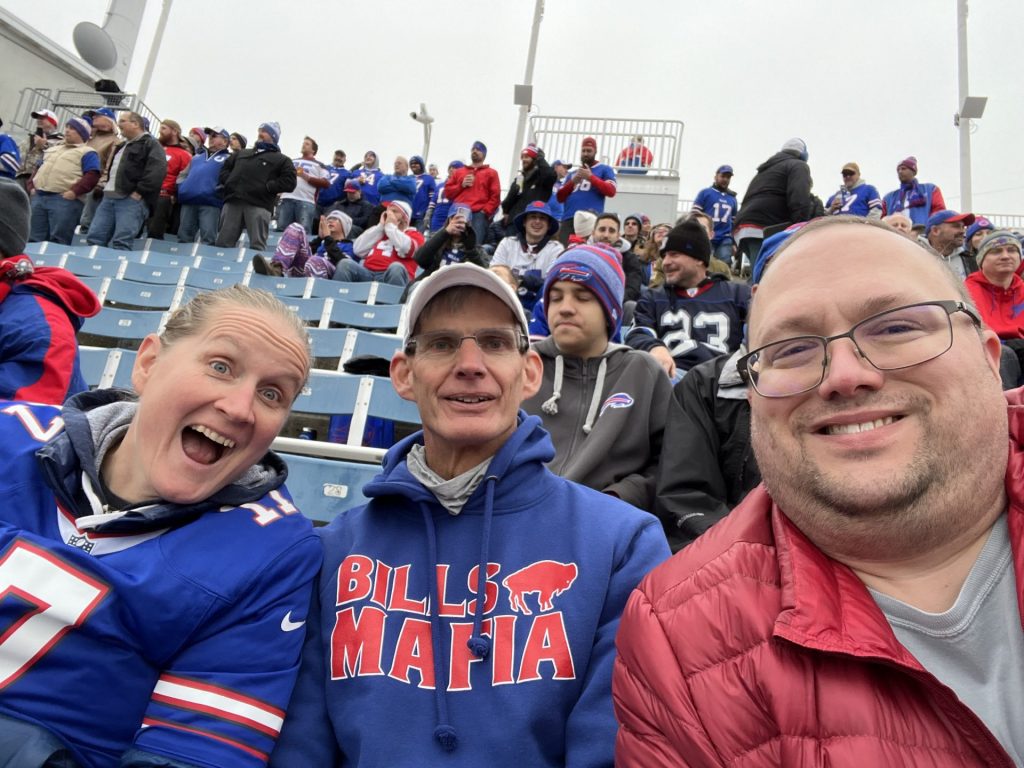 fireworks and snorting buffalo smoke as the teams are introduced. and so loud.
and. well. that was about as good as it would get.
before we could blink, the bills were down 14-0. the crowd was deflated. and then it started raining. but we were still optimistic. after all, we were playing a team coached by frank reich, the bills quarterback who once orchestrated the greatest comeback of all time.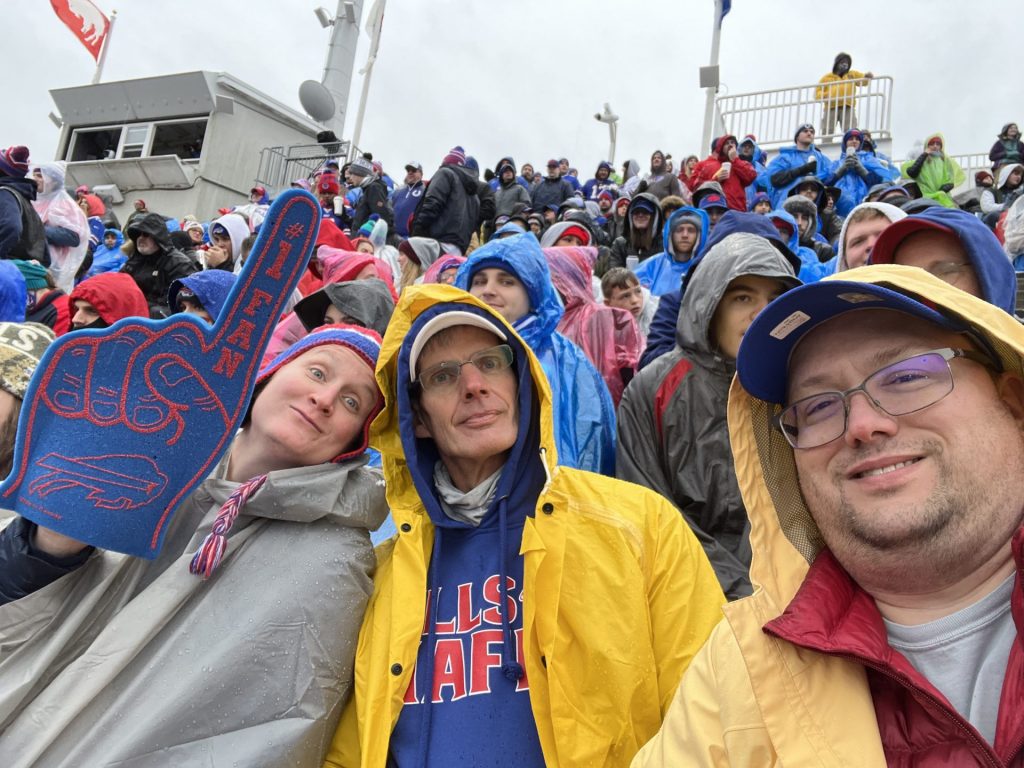 but. our optimism did not last. the rain kept raining. the score got worse and a full blowout was on. we were miserable. when the colts scored a touchdown to make it 38-7 in the third quarter, we decided to leave early.
anyhooo. it was a cool experience. but not the outcome we had hoped for. back to batavia.
on monday, while derek and my mom worked, the kids and i picked up subs and went out to visit my aunt eleanor. we were sure to take a commemorative pic before we left.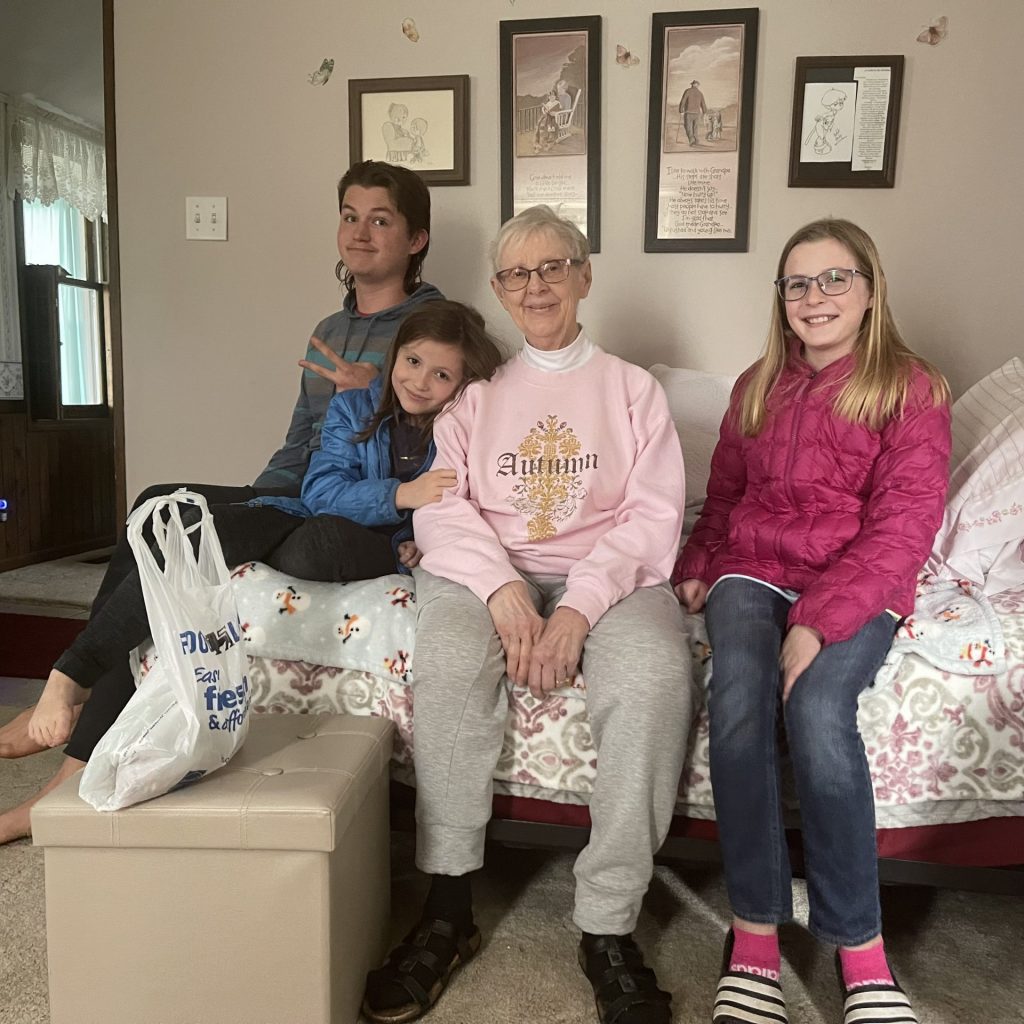 the kiddos had a great time hanging out with holden, who is a perfect age right now. he loves reading with anna. and playing hide and seek. or playing paw patrol with hazel. and, even though they had a slow start, he and isaac eventually hit it off, with isaac giving all the shoulder rides he could stand.
and, if holden wasn't fun enough alone, his family just got a new german shepard puppy, luma. like. just got. they picked her up the day we arrived. she's the cutest, even if she was incessantly nipping feet and hair and trying to hijack blankets and hats and all the shoes. she was especially interested in harassing ruby all day long. ruby was mostly agreeable to the rough housing, but definitely found places to hide when she had had her fill.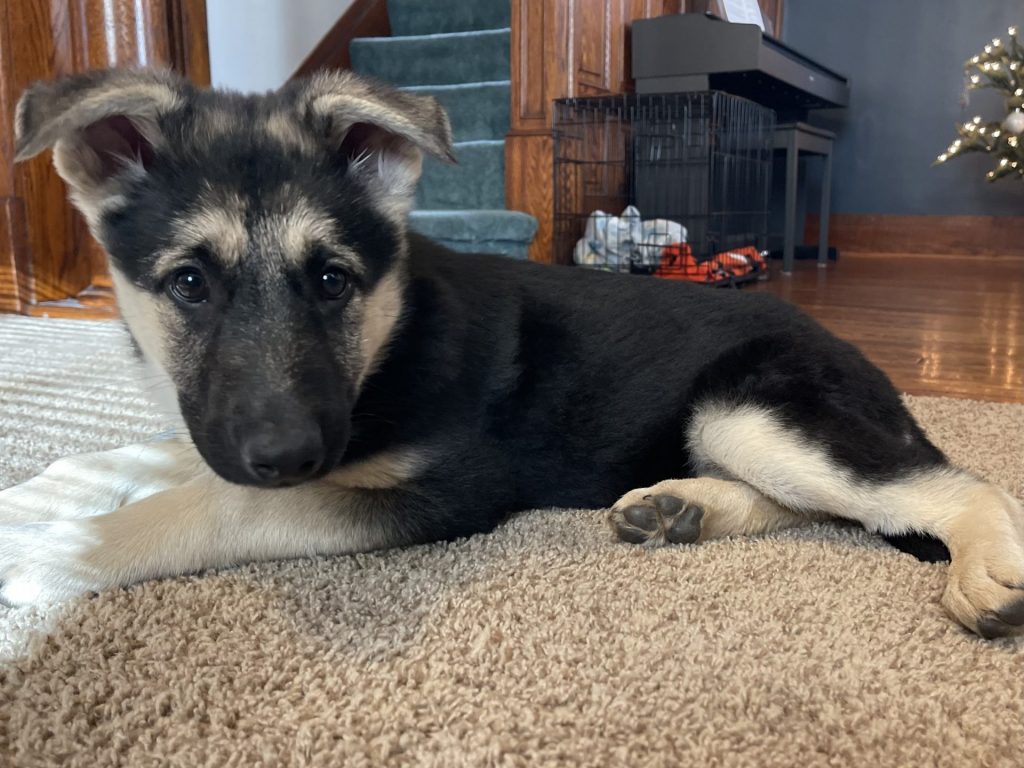 on actual thanksgiving, we were sure to get a pic of all the grandkids during the brief time their visits overlapped. while we waited for eliot to agree to the photoshoot, i snapped a pic of holden and my three. eventually eliot joined us, but he was not interested in actually smiling or getting too close. i took what i could get.
there's a chance we started the thanksgiving festivities a bit too early. or that one of us didn't pace himself all that well. or maybe both. but either way. frankie didn't make it to dinner. maybe there's something to having thanksgiving "dinner" at like noon like they do in the south. anyhoooo. the rest of us enjoyed a delicious feast.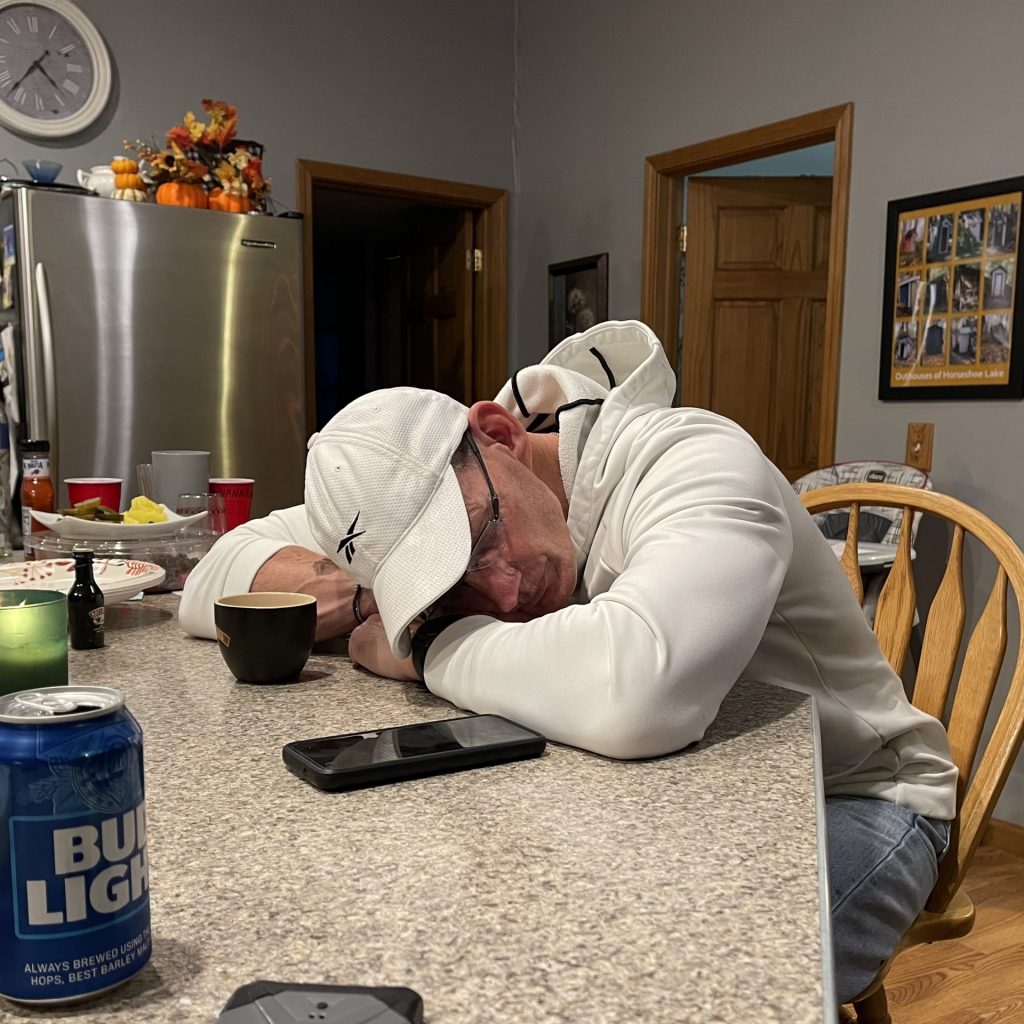 i mean. i had to take a photo of the adult table and the kid table. sorry deb, for the action shot. not sorry eliot, for catching you in a candid moment not being sullen. hahahhhahahahaa.
anyhow. thanksgiving was great. the bills won the game that night. we had a lazy-ish friday. ate lots more. aunt eleanor came over. and holden. and then on saturday, we all stuffed ourselves back in the car, bound for north carolina. sigh.