i seriously can't believe it's already december. this year has flown by. between my virtual teaching fiasco, preparing for and taking a long summer road trip, and the chaos of adjusting to two kids in school, i feel like i blinked and 11 months have gone by.
anyhoooo. here's a recap of all things november. well, not all things. i posted about our trip to batavia for thanksgiving here.
i spent a lot of time in november working on a new quilt. i sort of meant for it to be something i worked on in the background, while i did some christmas sewing. but as usual, i became obsessed and before november was over, i had completed all 18 blocks. more details when the quilt is complete. for now. here's my beginning planning stages.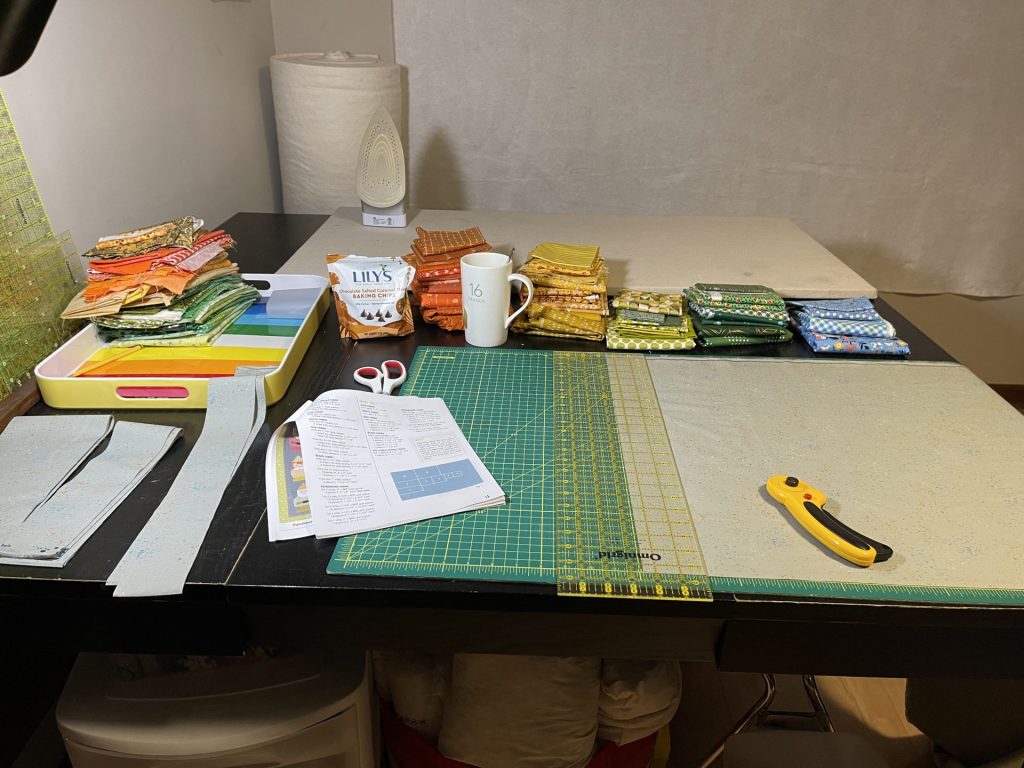 november brought another lonely and bored month for hazel. she keeps me company while i sew by drawing chalkboard murals. we play games here and there. and we like to have leisurely breakfasts.
speaking of hazel. we are obsessed with the tiny chef show on instagram and youtube and hazel has decided that she would like this to be the theme of her birthday. she doesn't know it, but we ordered her the talking plush and i can't wait to give it to her on her birthday. i may have lead her to believe that it wasn't available and that we will have to check back and maybe she can get it for christmas.
november is my birthday month. and after a long summer of exercise and keeping a strict keto diet and losing like 35 pounds, i undid all of that progress by eating every last carbohydrate in sight for the entire month. derek and i went to mission pizza, which i have heard all sorts of wonderful things about, for a birthday date night. derek scheduled/ordered some sort of special dining experience where the chef made us several off menu pizzas. they were all really good. different, but good.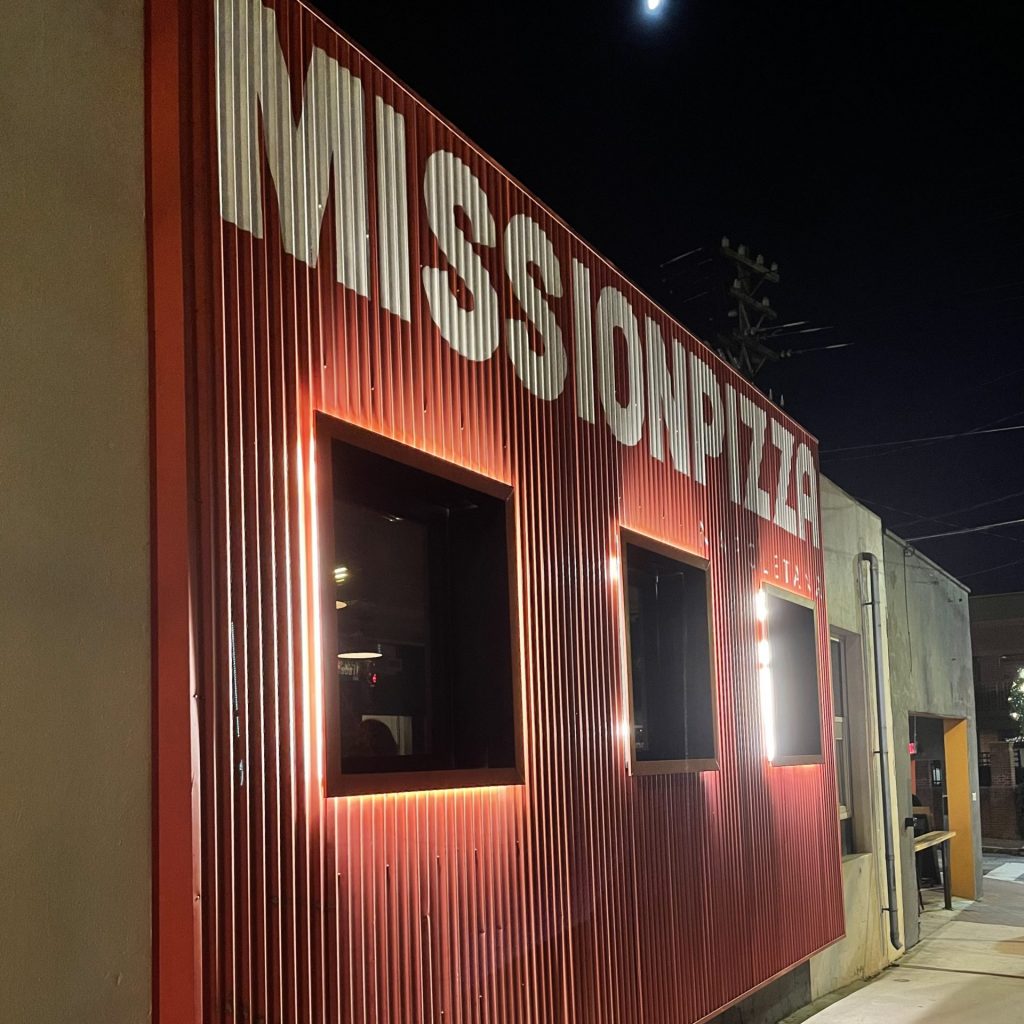 that was the friday night before my birthday (on a tuesday). the kids spent the night with derek's parents and when they dropped them off the next day, they came bearing the ingredients for the making of beef on wicks and gravy fries. we ended up saving them for the next day, to enjoy during the bills game.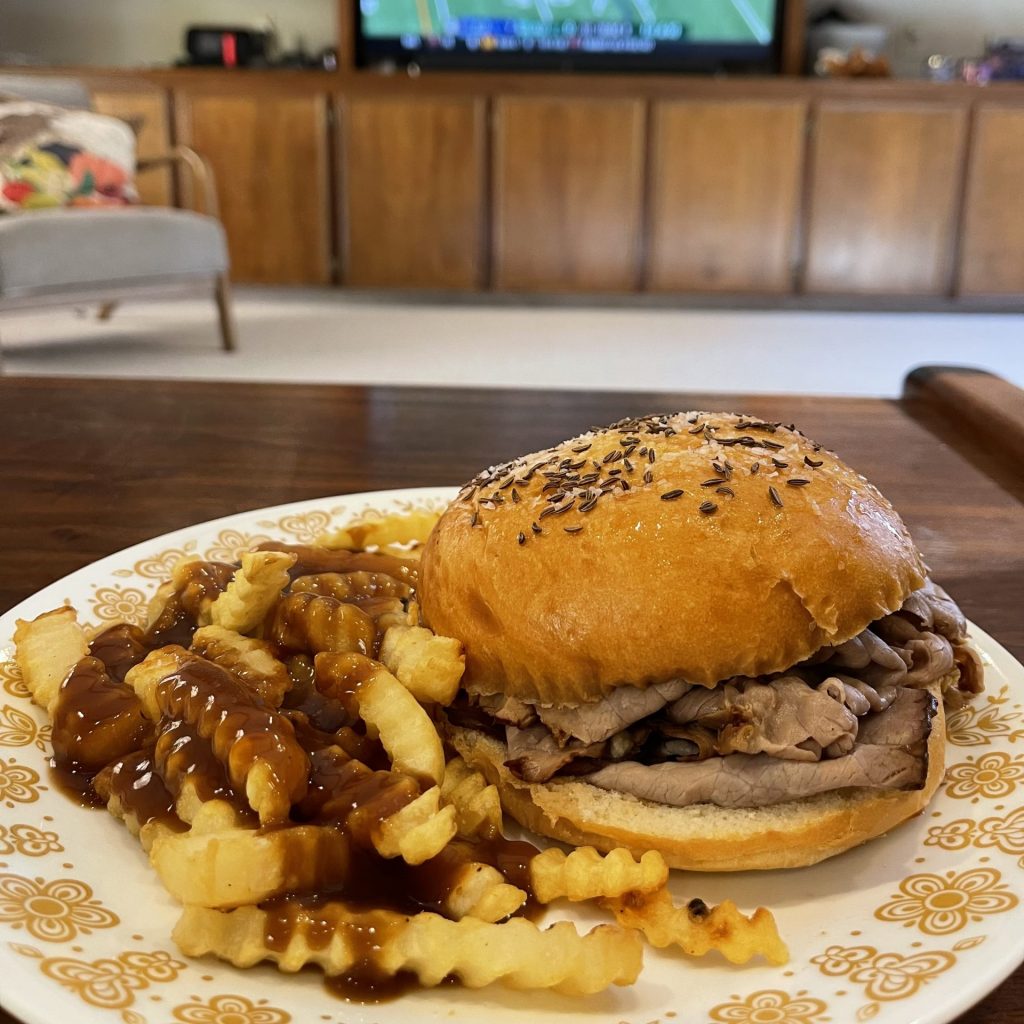 also while at the grandlidboms, anna (and gramma) made the frosting and crumb coated cakes for my birthday cake. back at home, she got to work, making me an outdoor, hiking themed birthday cake. i gave her a few tutorials and instructions, and helped with the melting of the chocolate, but she handled everything else. she's quite proud and i'm pretty impressed.
we celebrated on sunday night, mostly because the kids were dying to, but also because i was a little worried about how the cake would hold up until my actual birthday.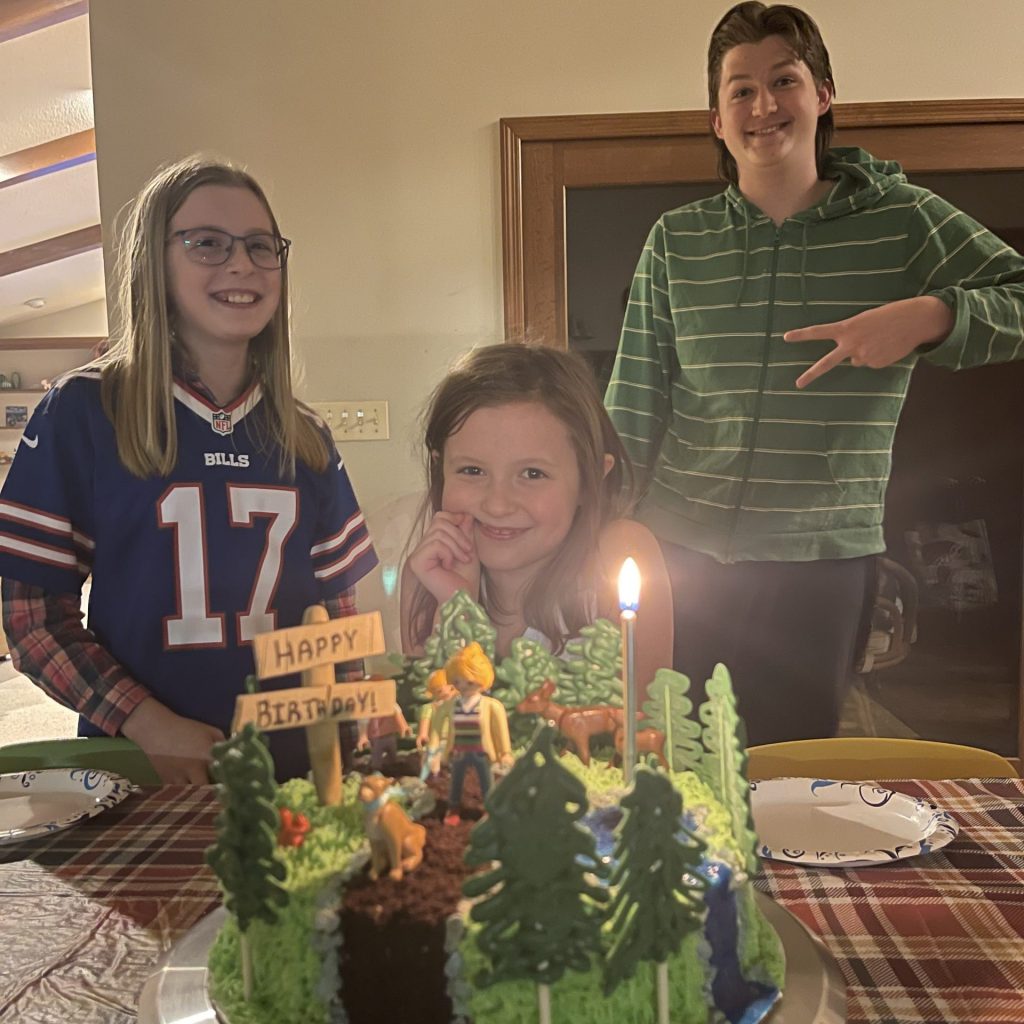 then. i kept celebrating with friends. on monday night, i went out with jen, for mexican. we ordered a pitcher of margaritas, obviously. and on my actual birthday (finally!!), went out with my pal heather, to the porch, which is basically my favorite. a former student waited on us and hooked me up with free desserts, so it was all good.
november also brings lots of leaf pile opportunities around here. something about living in the woods. no sunshine. lots of leaves to contend with. do not recommend.
but, the girls and dog seem to enjoy it. the chickens? maybe less so.
we got back from our thanksgiving trip to new york late saturday, which left us one full day to procure a christmas tree and do all of our decorating before i lost my helpers to public school. even though it was fairly warm, some starbuck hot chocolate was very necessary.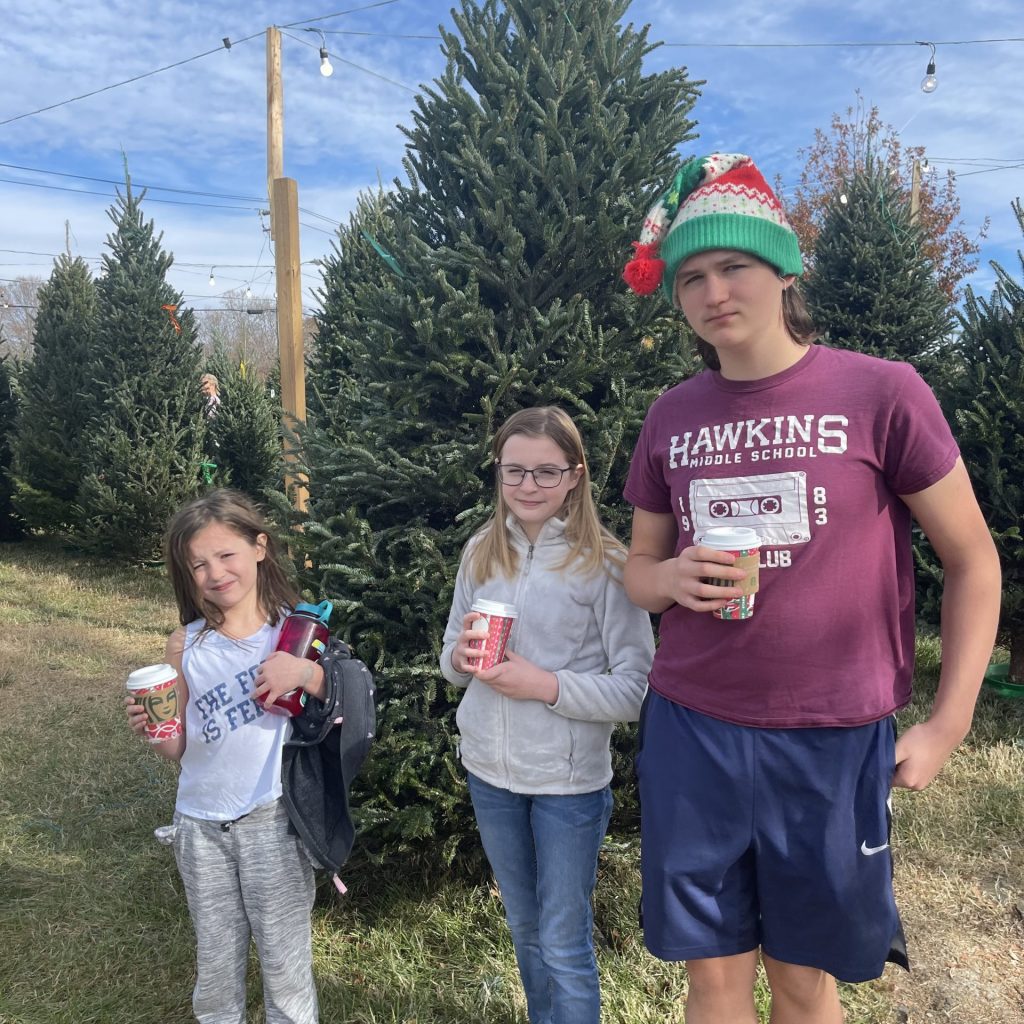 the first two tree lots we went to were not open yet. the third was super duper pricey. the fourth didn't have any taller trees. but the fifth one was the charm. (it wasn't even on our list, we just happened to see it as we went back to the first two that were now open). we threw her on the roof, dragged her in, and set her up in her final home.
we are very pleased with this years tree. it's tall and skinny and very uniform. when i sent a pic to my mom, she asked if it was artificial. after i got the lights and garland wrapped around, which is no small feat, the girls got to work putting on ornaments. while they did that, isaac worked on replacing batteries for some of our decorations and ornaments, before jumping back in for tree topper duties.
and before we knew it, the tree was done. it's our favorite of all time.
and lastly. no post would be complete without some ruby photos. she had a stressful month. the long drive to and from ny. being incessantly accosted by jakes new pup while we were there. and then, her home was invaded by not just a random tree, but a buddy the elf cardboard cutout that lurks menacingly from the corner of the living room while she's trying to relax. but, in fun news, derek got her a bills jersey, so she's ready for gameday.
and. that's november. sheesh.