while i was talking to my quilt friend jen about future sewing projects, we both decided we wanted to make a cathedral windows quilt. but, since they are pretty labor intensive and we'd never made one before, we decided that maybe we should start with a pillow.
i knew i wanted to use my new bundle of anna maria horner fabric that derek got me for christmas, but before i sliced into it, i made a test block, using some scraps from my existing amh stash. there's a thousand tutorials out there for these blocks, but there's several different techniques, so i sort of melded them all together and it worked out just perfectly, i think.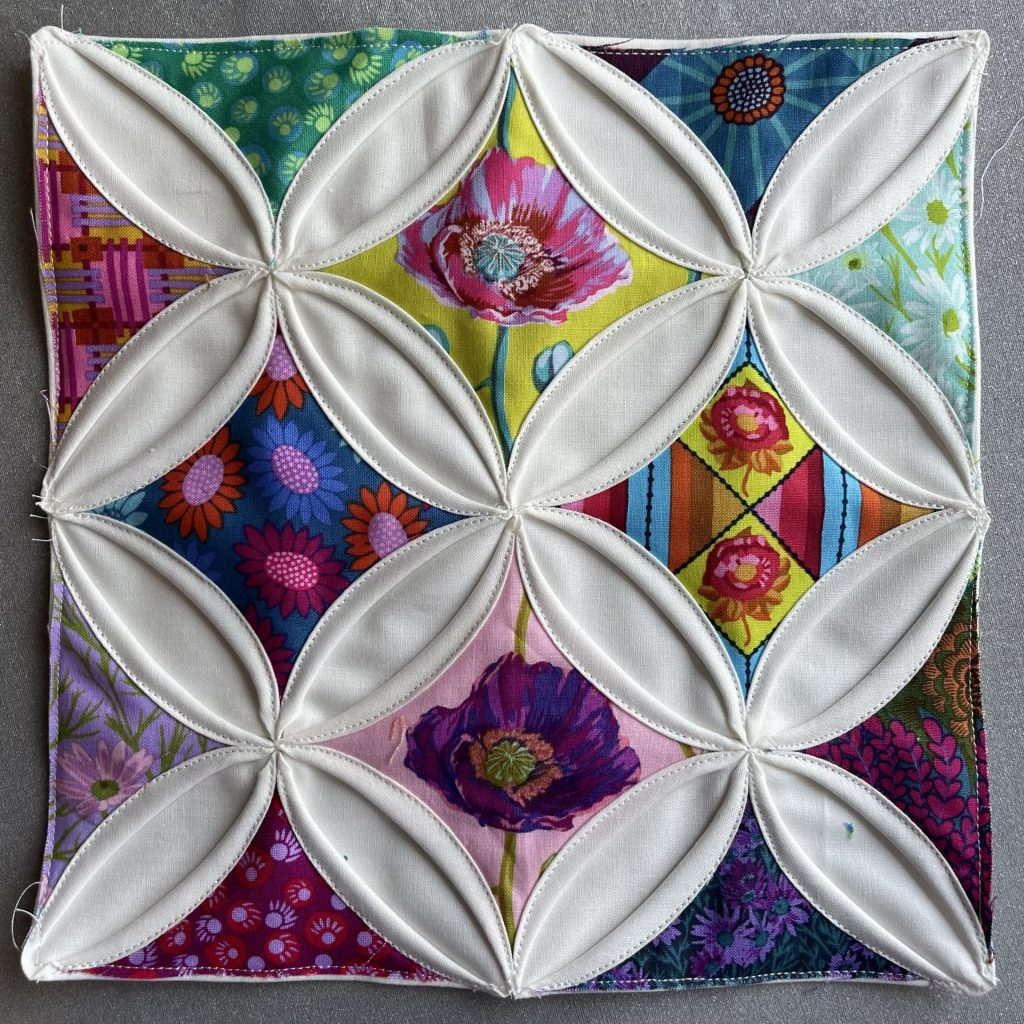 now it was time to start on the pillow. catheral window blocks are unlike normal quilting. you start with a big square of fabric and after a series of folds (and so much ironing), you end up with a bunch of tiny squares that will be the background, the little curled up bits, and the backing of the quilt.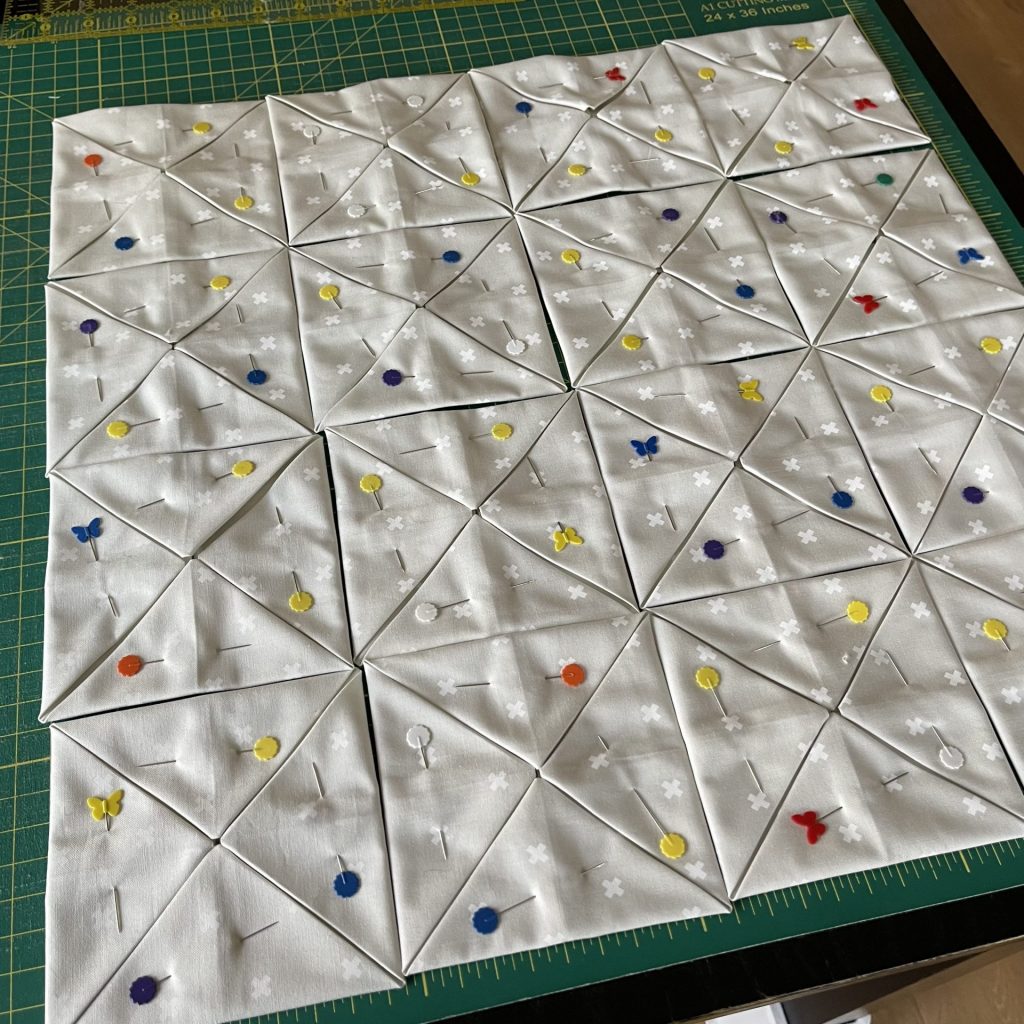 but first, you have to open them back up, stitch them together and then tack down the middles.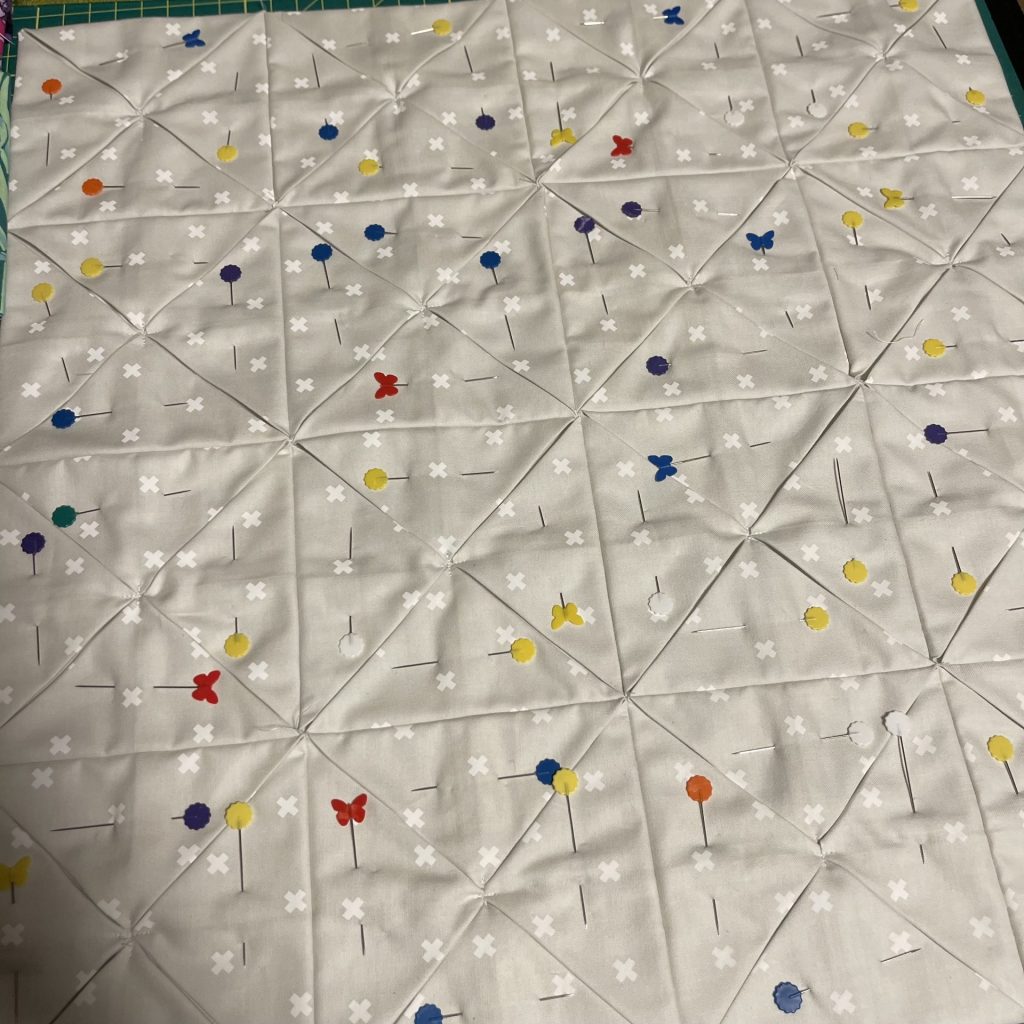 then, i cut into my stack of pretty fabrics, for the insides of all of my windows. you secure them in place and then roll the edges of the backgrounds over them, stitch around them and voila! a catheral window!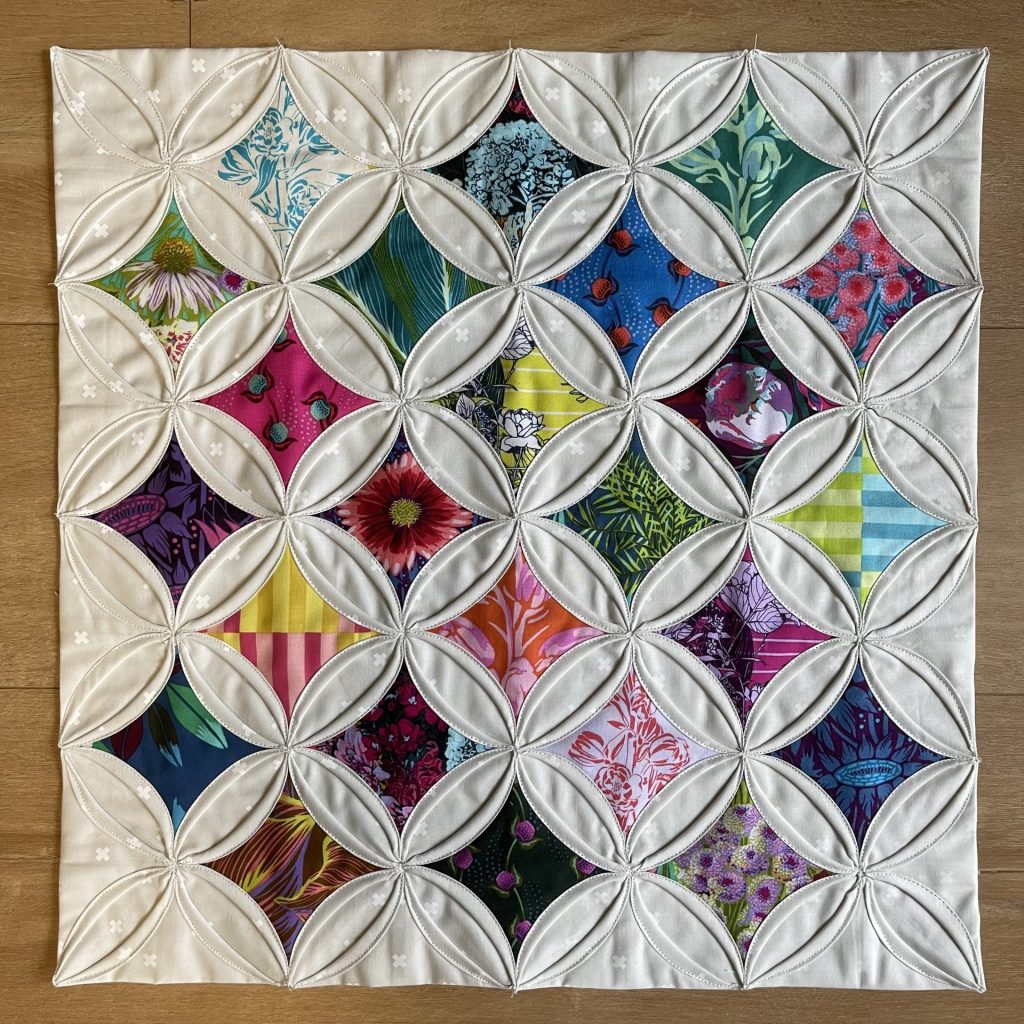 at this point, i hadn't really thought through how i was going to turn this into a pillow. since it's not like a normal quilt top, it didn't have extra seam allowance on the edges for either turning it inside out or attaching a binding. i didn't want to lose any of the edges. but, since the edges were folds, i just made the backing larger than the pillow so that it would have a seam allowance, but i sewed very carefully along the edge of this pillow, so that i would just catch the edge. sort of like english paper piecing. and it worked!!! and i love it. and no children or dogs are allowed to touch it. ever.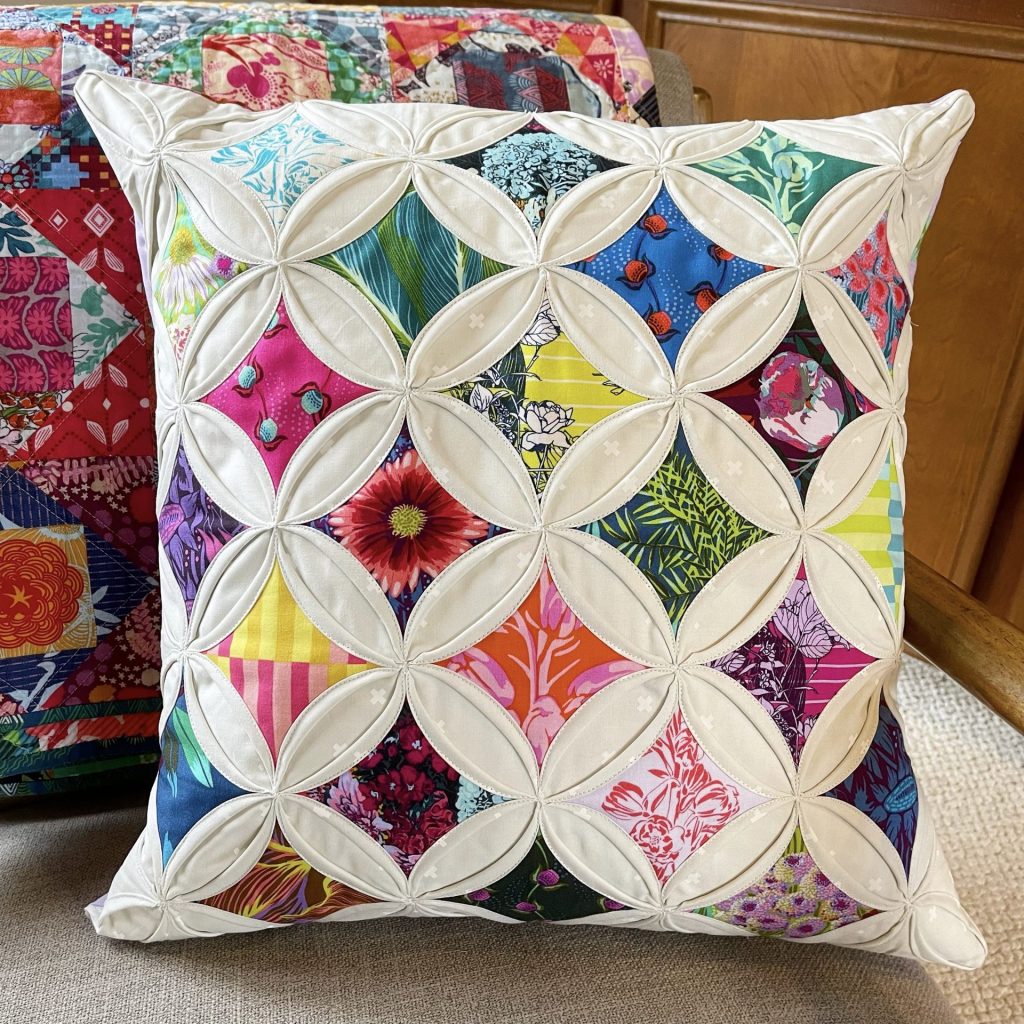 speaking of the backing. i happened to have a big scrap of this print that i most likely got on clearance on the road trip that was exactly the most perfect size. that makes me happy..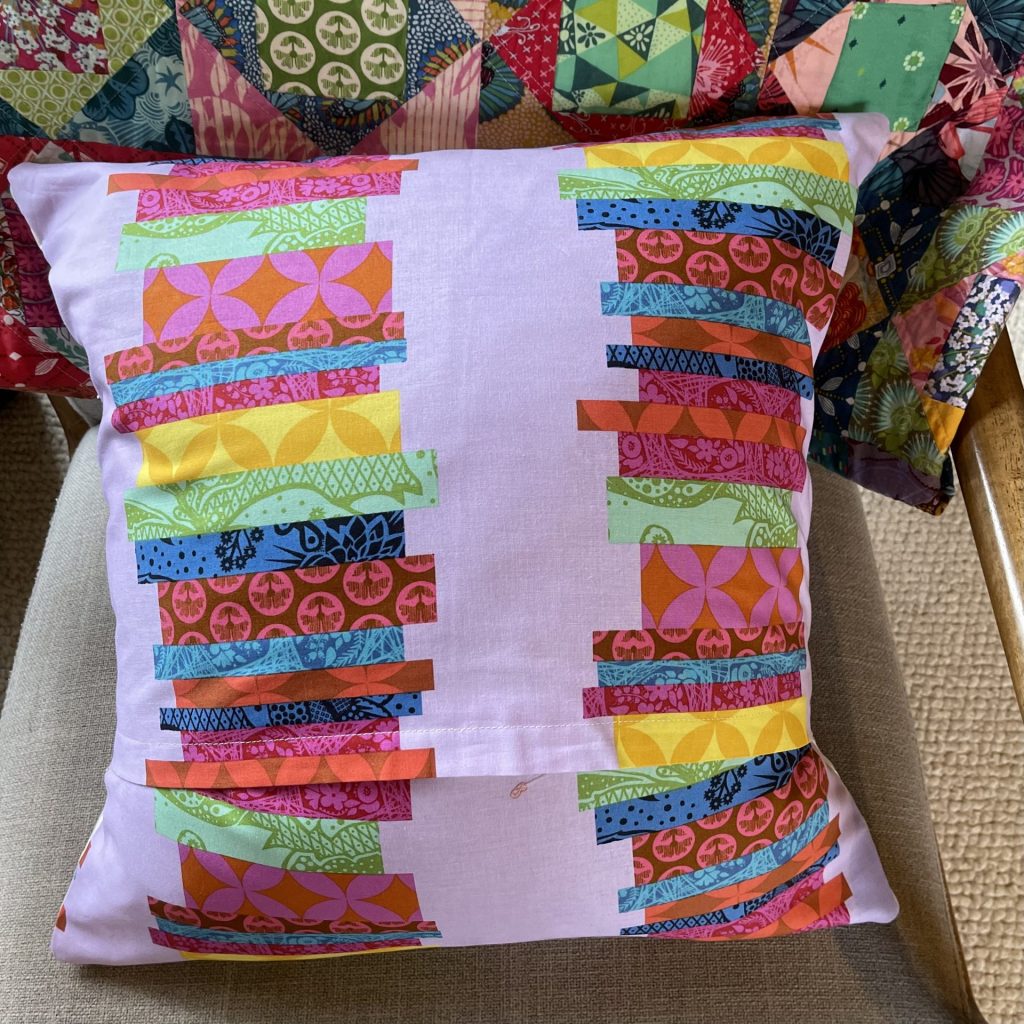 so, this is my third item in my epic anna maria horner quilt collection, and i am barely putting a dent in my amh stash. possibly because i also keep adding to it too.
the first one is here.
and the second is here.
and the next one is actually complete and will be the subject of a blogpost in the hopefully not so distant future.