whelp. february is a wrap. concluding the 24th month of covid. or. two years if we are counting in years, which if you had told me we would have in march 2020, i might have had a nervous breakdown. anyways. enough about that. you know about that. here's the happenings around these parts, in no particular order, because wordpress has a bug that makes it really hard to rearrange my photos, so i'm not gonna fight it.
as you might recall, the hazelnut and i (and anna) are very into the tiny chef show on instagram. just before her birthday, while i was searching for cake ideas, i found a guy who had made himself a tiny chef apron using a custom printed fabric from spoonflower. he gave me the link. i ordered my own. it came. and then it sat on the shelf until the other day. finally, i turned my yard of striped canvas into a matching tiny chef apron for hazel, who absolutely loves it!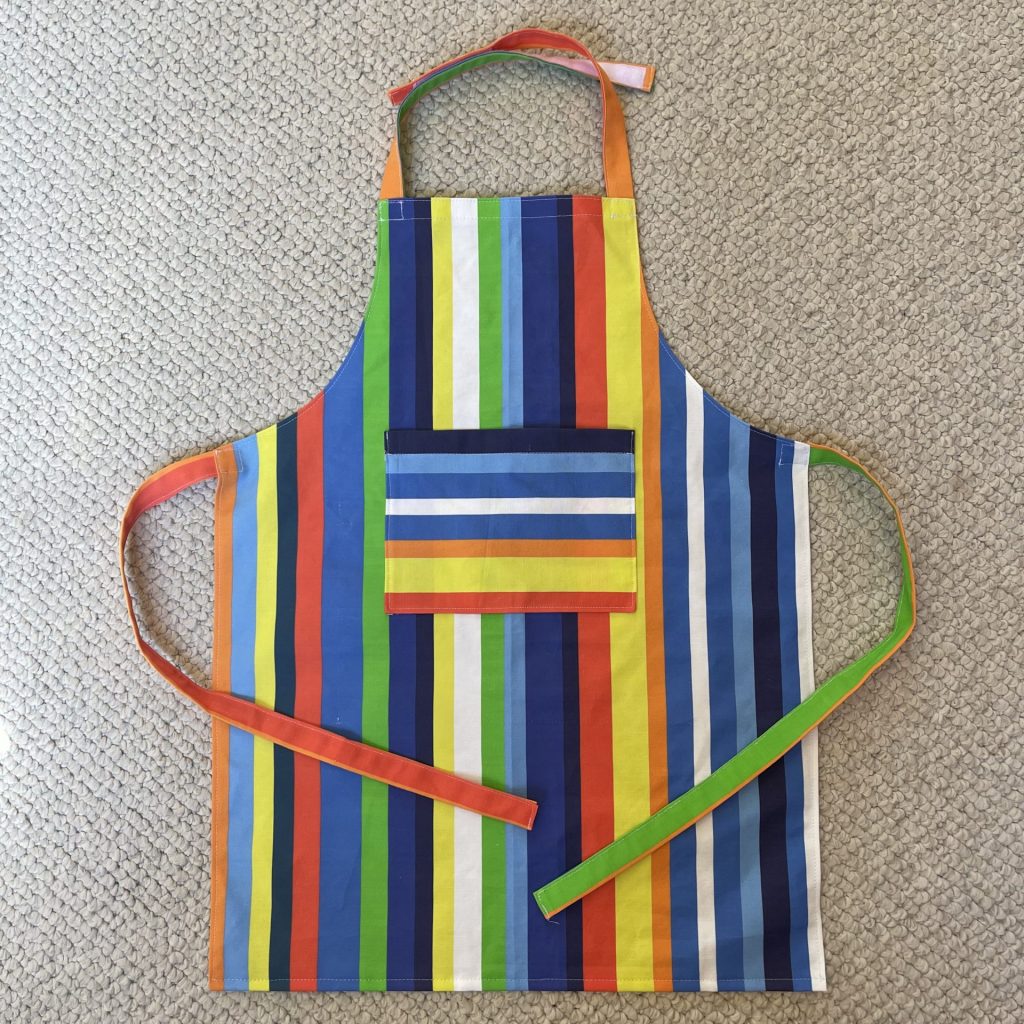 without going into too much detail because the internet is forever, i'll just say that it's been a tough couple of months around here, related to the teenaged lidkid. a lot of our attention has been focused on him, which has affected the other two lidchildren. so, we have to make concerted efforts to get them away from it all and do fun things with just one or both of them. which often entails a carb loaded meal. 🙂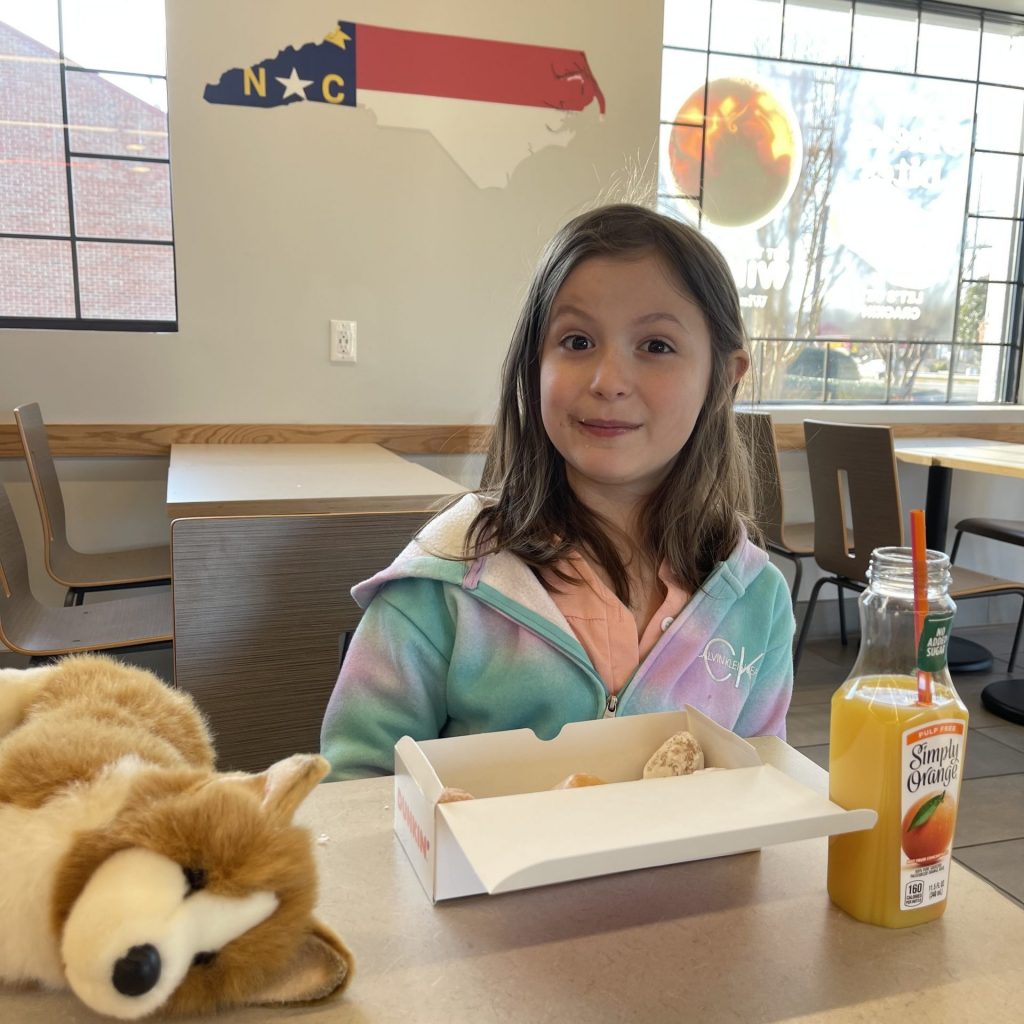 somewhat to that same end, i have also determined that i need to get out of here every so often, all alone, to have a lovely day to myself. hiking is the preferred activity, but the weekend weather doesn't always agree with my plans. but, on one glorious weekend, mother nature gifted me with a beautiful day, and i headed up to hanging rock, for a hike i've never done before, cook's wall. the actual hike is probably my favorite in the park so far. the views at the end were ok, looking out over the more developed farmy areas, but it was cool to see downtown winston-salem way off in the distance and pilot mountain peaking up off to the west.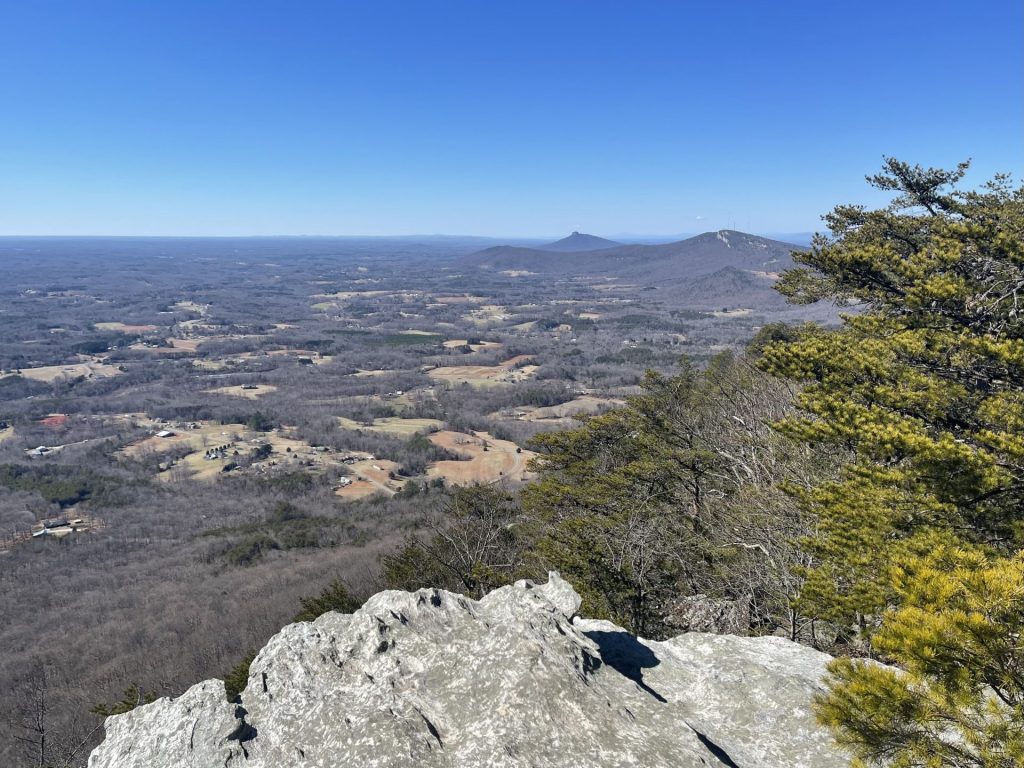 even though we really didn't care about the superbowl because we were still super grumpy about the bills losing to the chiefs a few weeks earlier and breaking our hearts, we still watched. and i actually didn't care all that much who won, except my baby bro jake loves the bengals and crazy aunt madge gifted me a vintage t-shirt pan for christmas, so it seemed like a good opportunity to make a joe burrow bengals cake. did this jinx the bengals? maybe. but was it delicious? yes. we also maybe ate a million wings and chips and dips and stuffed ourselves to the rafters.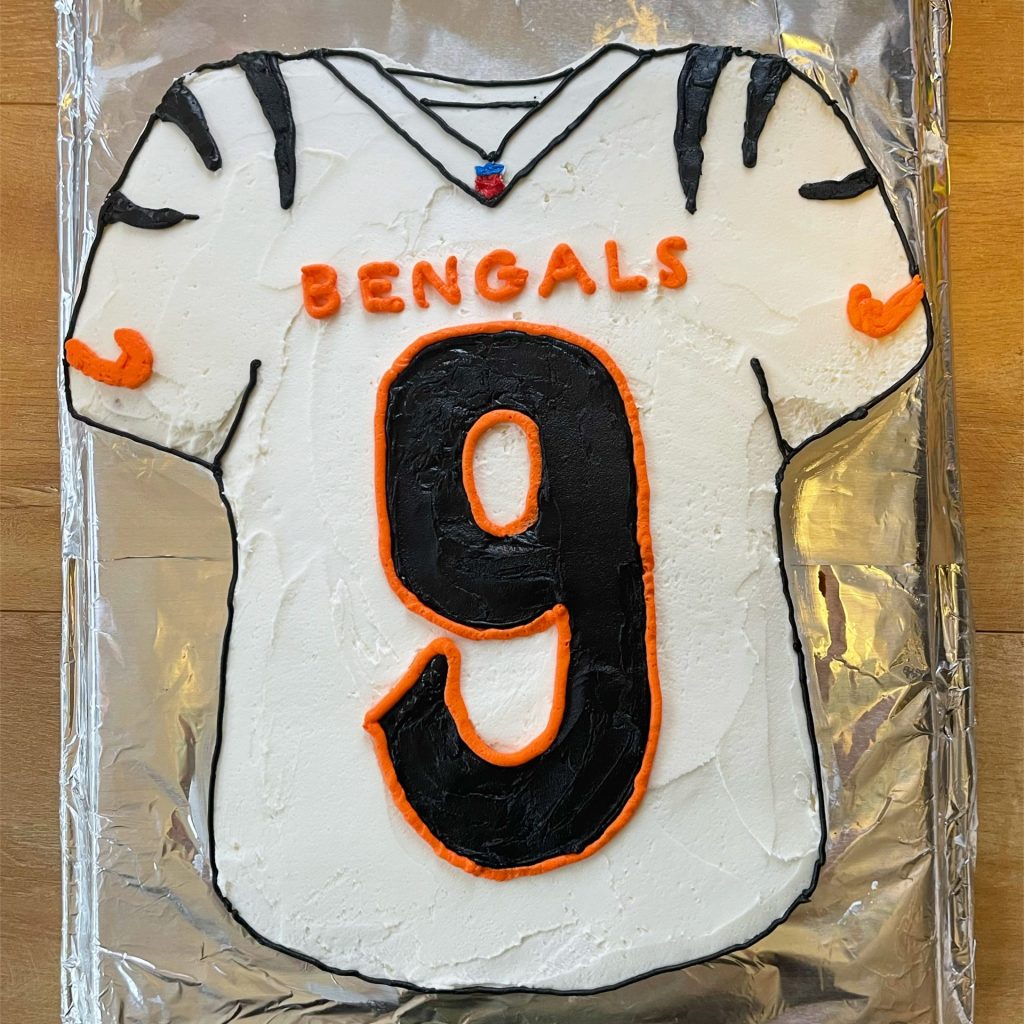 we aren't super big on valentines day around here. a made up holiday. based mostly around excessive sugars and useless toys and trinkets. i did buy the kids each some reese's peanut butter cups and conversation hearts. but anna's valentine's decor was the sum total of our decorating. and then i went way overboard and dyed hazel's pancakes pink, cut them into heart shapes, and topped them with a few valentine's themed sprinkles.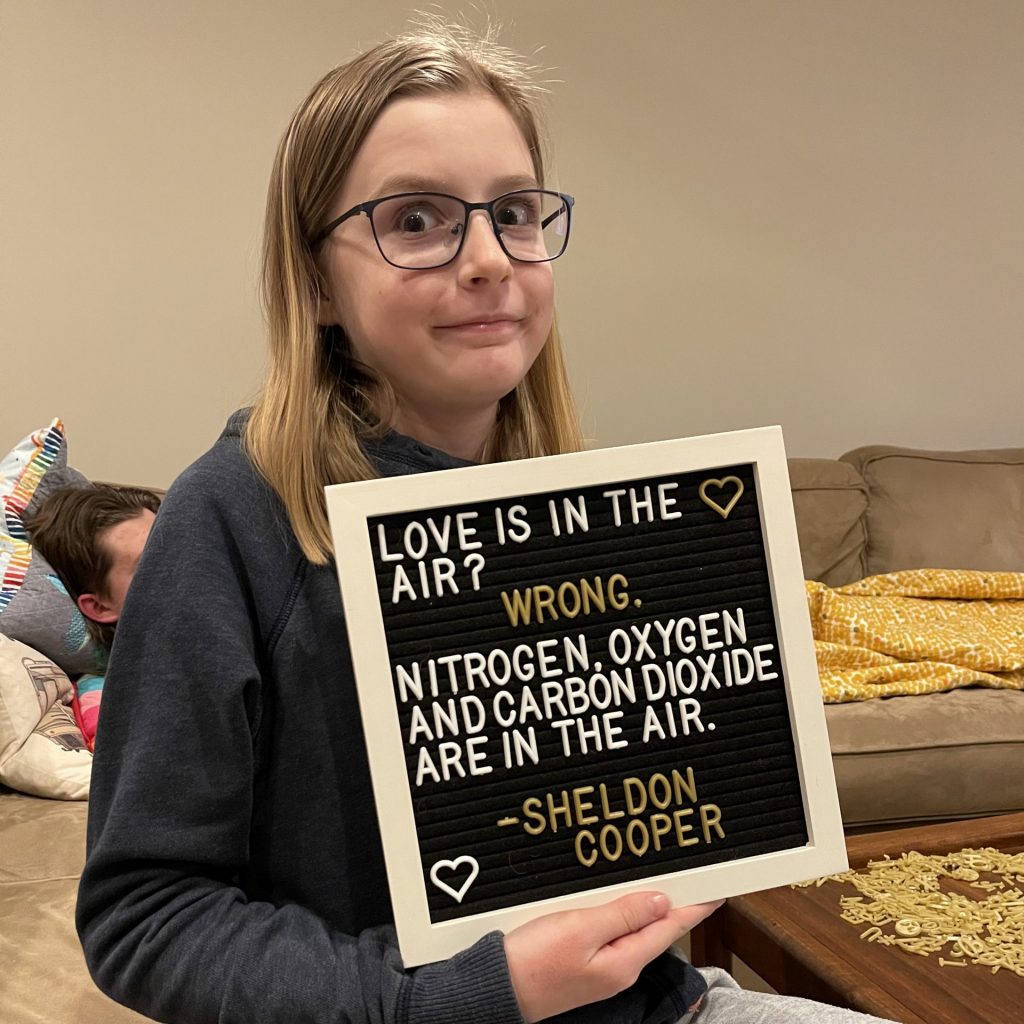 the annababy is known to make a mean cookie cake. she has a recipe from a kids baking book that comes out perfectly every single time. so, when my pal jen was talking about getting a cookie cake for her husbands 40th bday, anna volunteered to make it. he's a gamer guy, so jen asked for something nintendo switch themed, and this is what anna came up with. he was a happy customer and she was happy to pocket some extra cash.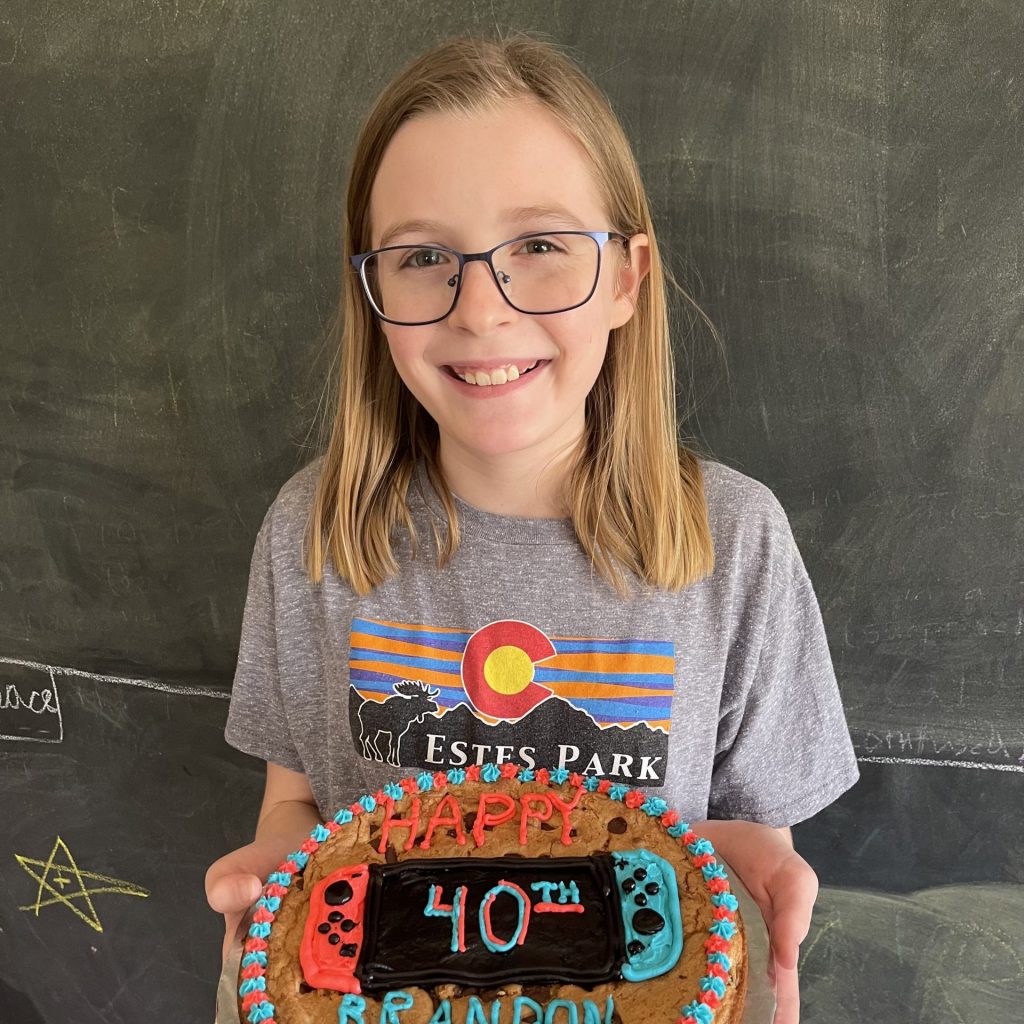 in homeschool related events, we are just chugging along. some days are good. some are less fun. hazel even gets a boost of education when anna comes home and writes up lesson plans and teaches her, along with all of their plushy friends, about things she's learning in 6th grade. which requires taking over my quilt sanctuary, sigh.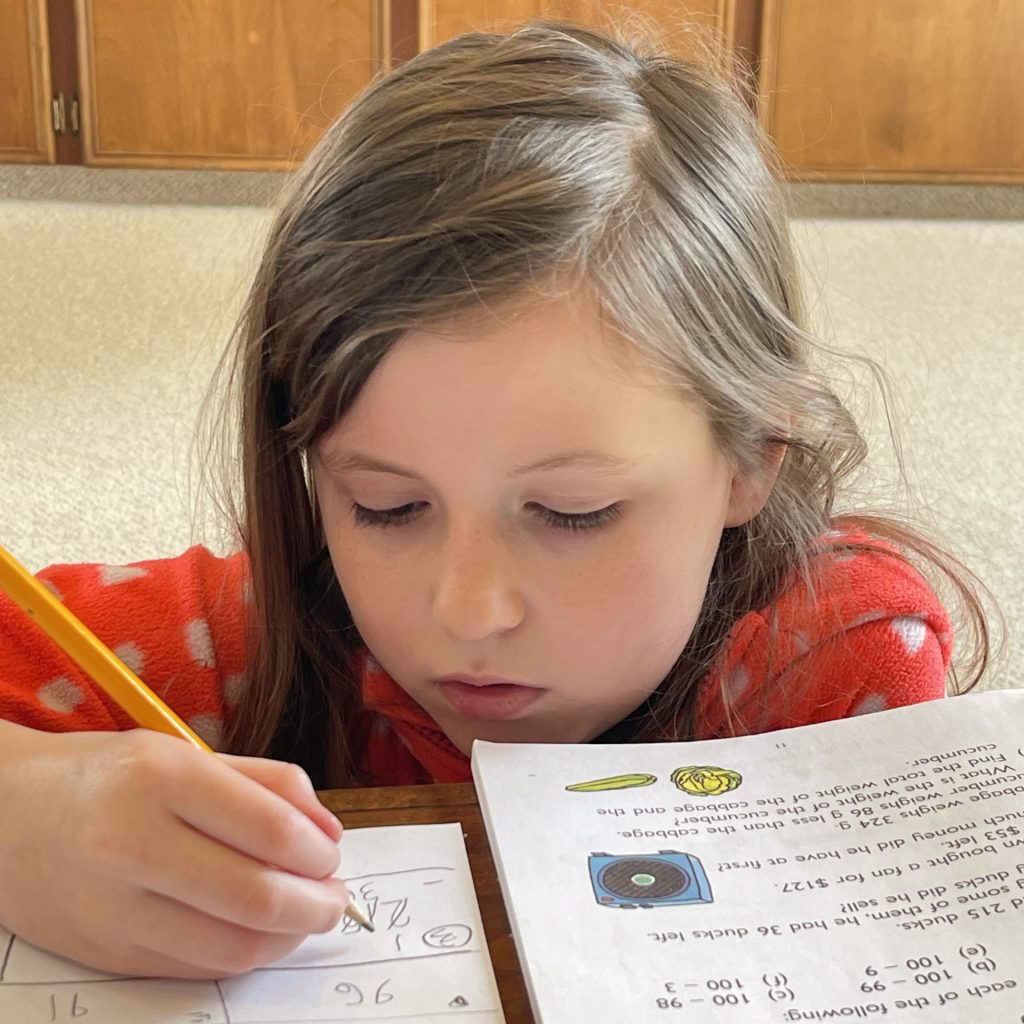 let's see… february also marked the end of an era. a short lived era. an era that i never thought i would see in my lifetime once it's predecessor era came to it's conclusion in the early 90s. the end of the mullet. well, at least for isaac. he decided, likely because his girlfriend (?!?!) said he would look good with short hair, that the mullet had to go. i have to agree with the girlfriend. he looks much more handsome and respectable.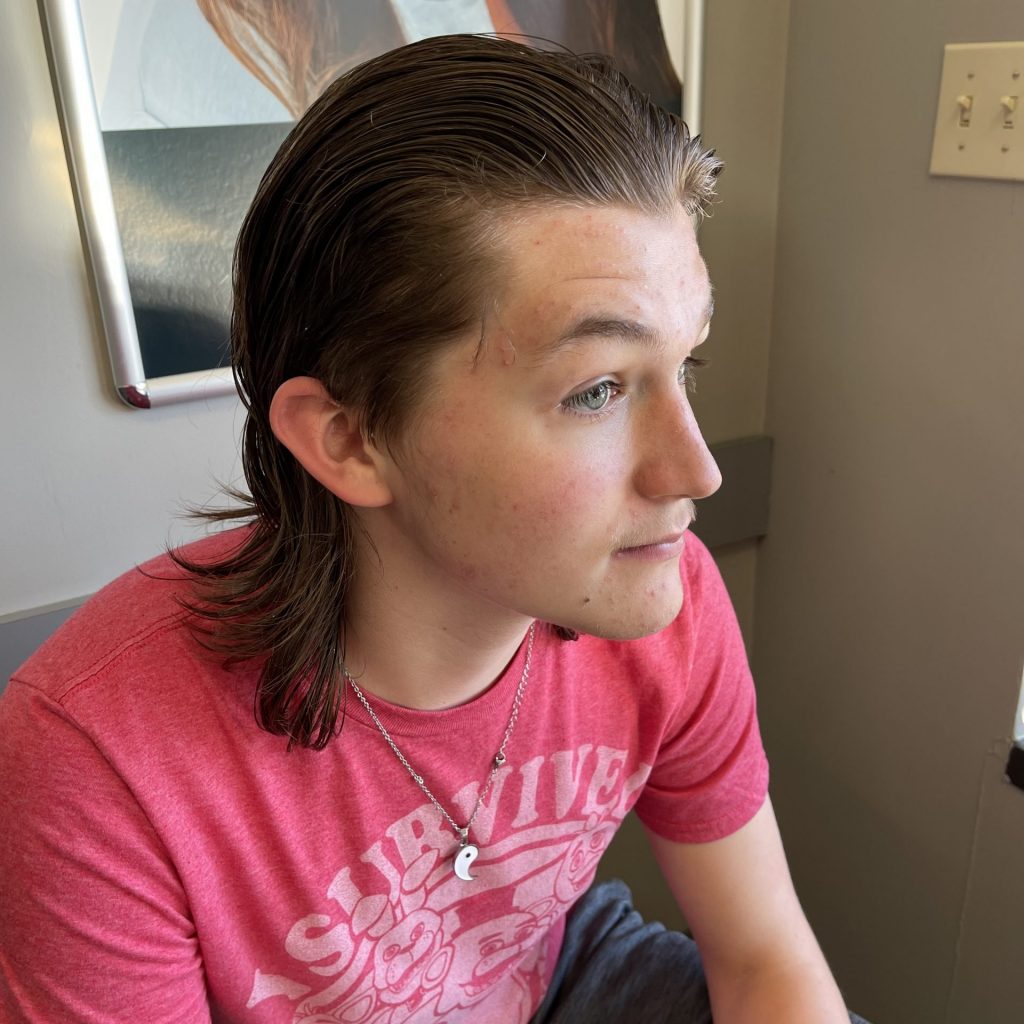 ok. you know i'm a sucker for good western new york fare. and we have a place with good wings and pizza in town. but when it comes to beef on weck, we usually just make them ourselves. well. my pal jude, also from wny, heard from lorena that there was a place in greensboro, owned by buffalo folk, that served all three cuisines. and much much more. well, we immediately loaded up (jude, lorena, me, and heather b) and drove off to greensboro to indulge. it was so good. we split two beef on wecks, 20 wings, and a cup and char pizza, and i will be dreaming about it for months.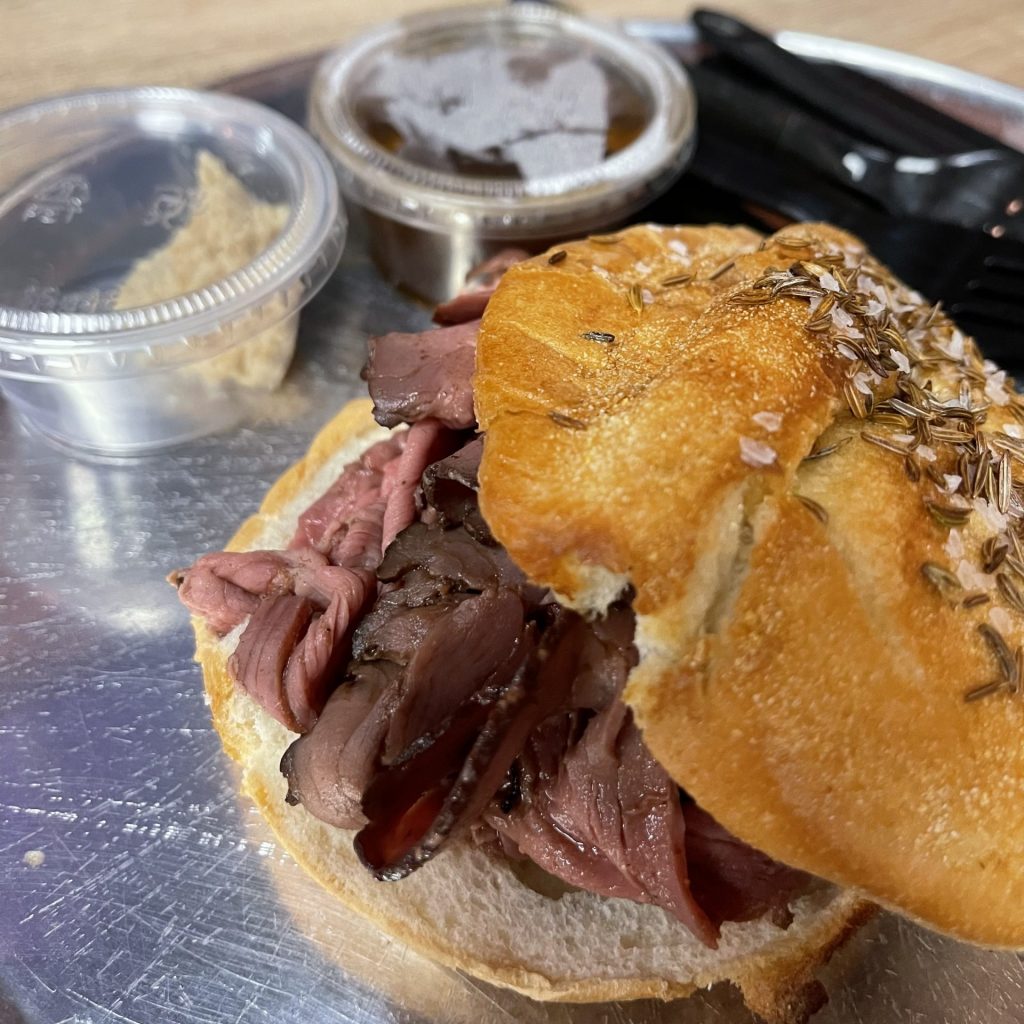 so. ever since anna and hazel decided to have an amicable separation, and hazel moved into her own room, i have wanted to get anna a new bed. the bunk bed was a great find when we bought the house and the girls were sharing, but it's brown and bulky and oversized. i spotted this little day bed with trundle on a fb yard sale page and knew it was perfect. it brightens up her room and takes up way less space. anna loves it. ruby loves it more.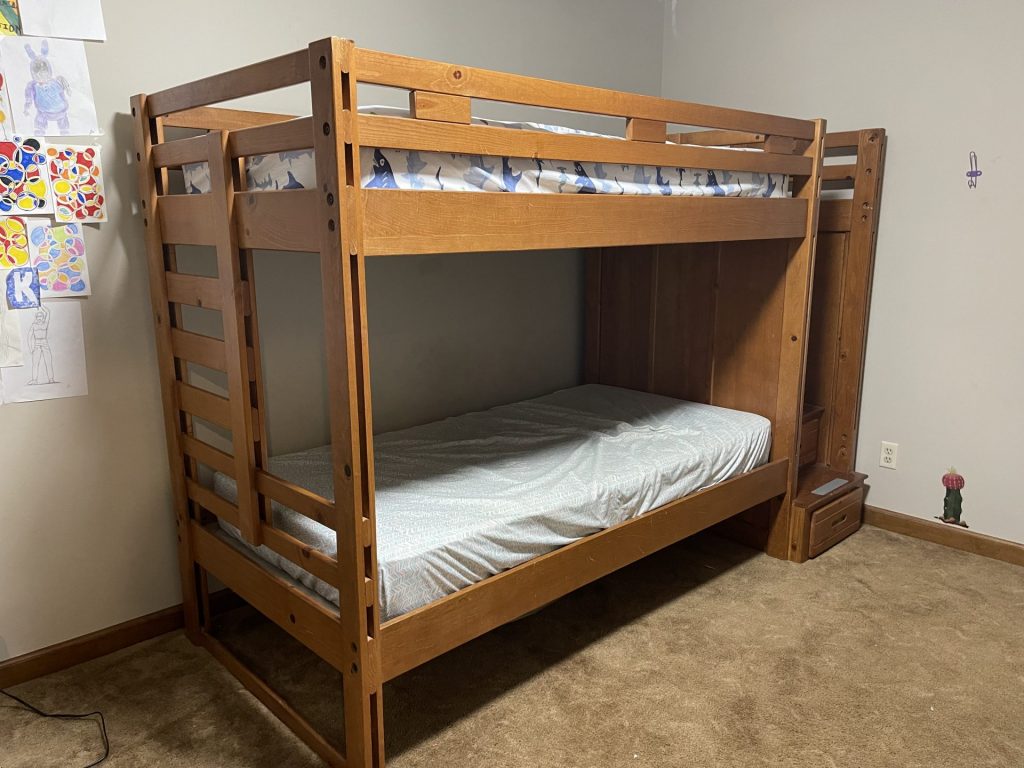 and now. for the random news and events section of the blog post. obviously. we have been getting some nice weather days. and on such days, the girls like to go to the park near isaac's school for a bit before i have to pick him up. anna scored some goofy football pajamas at the thrift store. this is what she wore for the superbowl. hazel and her breakfast of champions. fruits and peanut butter and nutella. gramma sent the kids valentines. with glitter. unexpected glitter. hazel is a responsible glitter letter opener. with longer days of sunlight, the chickens are laying all the eggs again. and no one is eating them, so they are backing up on the counter. and lastly. some cupcakes i threw together for my nephew's 17th birthday. he loves fishing.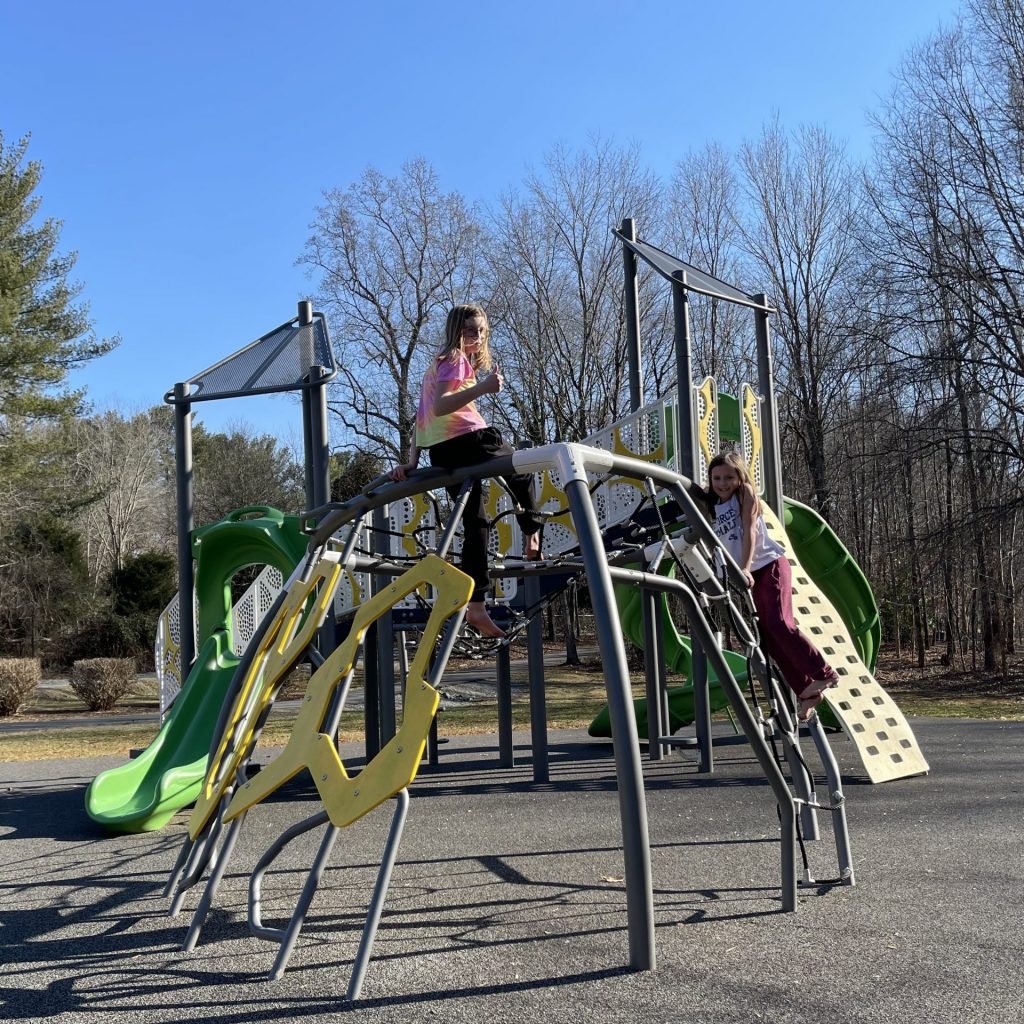 caison isn't the only february birthday. our favorite furry girl turned three this month. of course anna made her some pupcakes and we forced her to take a photoshoot with a burning flame and a crown on her head. but i think overall she still loves her life, despite these shenanigans.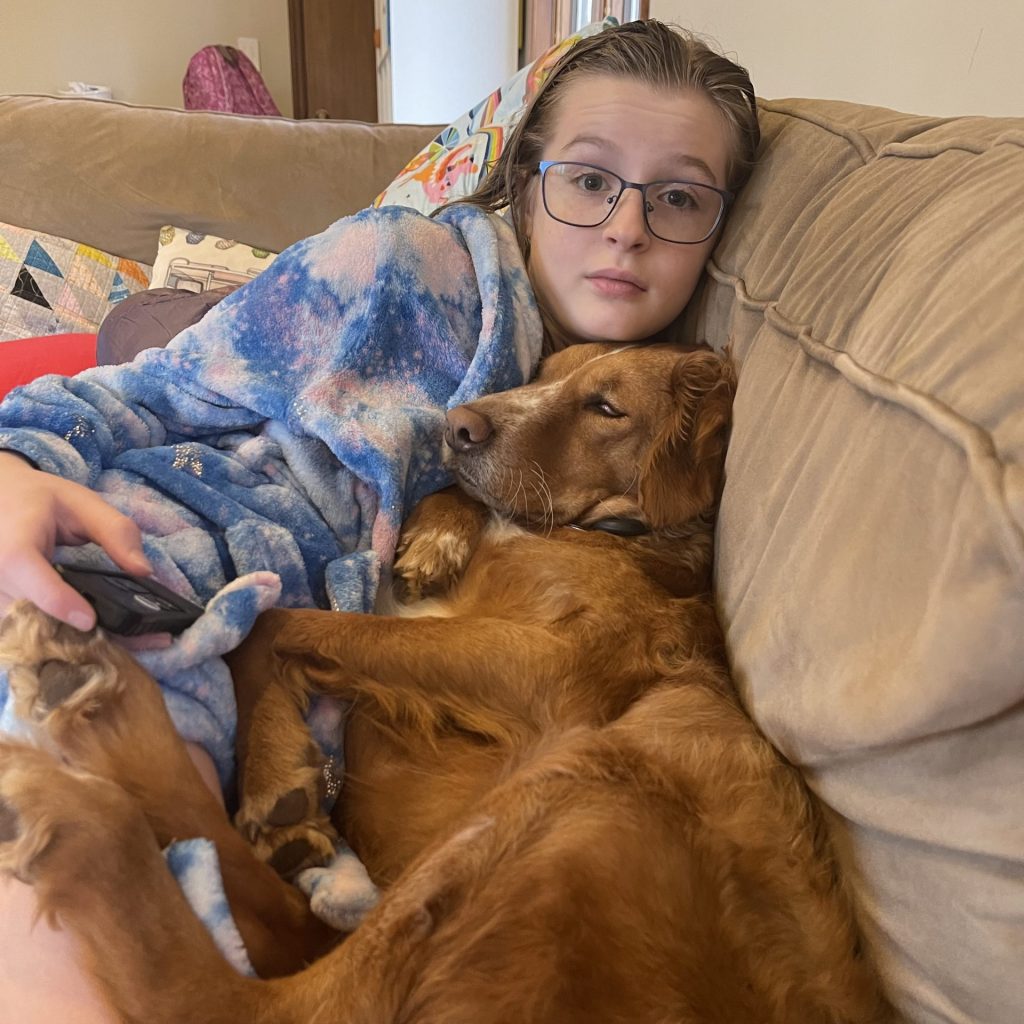 and that's all about february, twenty twenty two.