as with all other aspects of my life, i really hit a big wall with quilting last summer. i had no inspiration. no motivation. i was just blah. (it's january as i type this and i'm still in the same boat).
anyways. to try to jumpstart my quilty-life, i strolled into sewingly yours for ideas. they had just put out the slow stroll fabric collection and i was in love. i knew a fall themed quilt was in order. i immediately bought fat quarters of all of all of the colorful prints in the line, leaving behind the beiges and tans. i mean. look at these: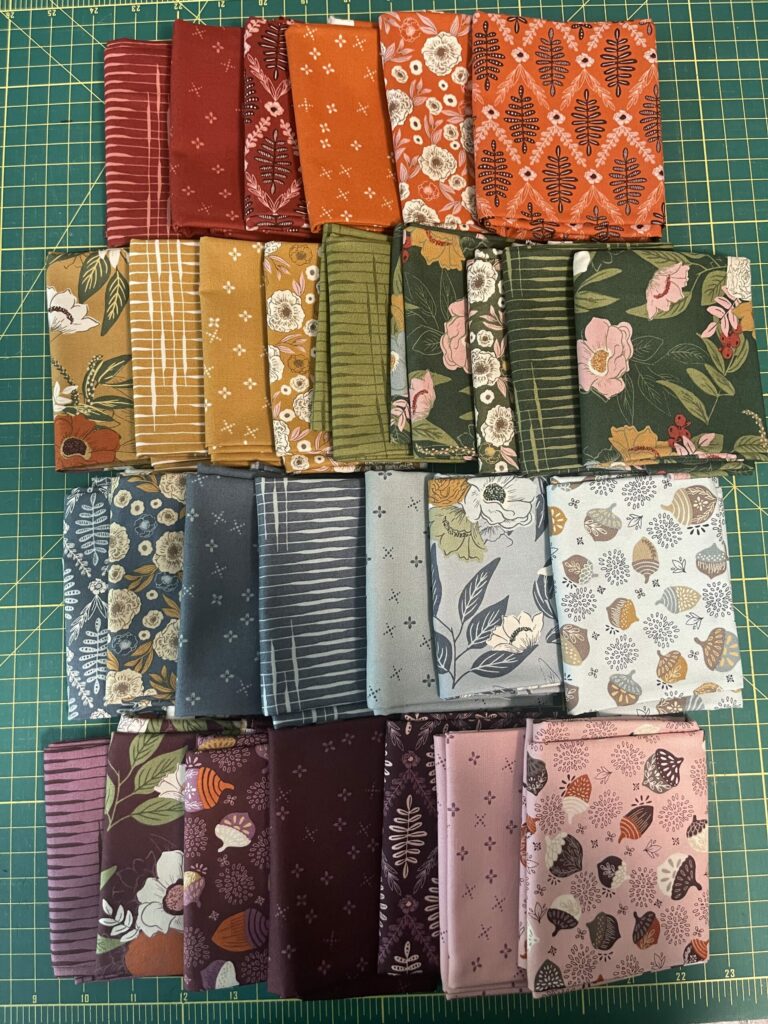 of course, then i waffled for a bit trying to decide what pattern to make. in the end, i decided to make another mom and pop quilt, with the pattern i bought for erika and jakes wedding quilt. then there was hours of pressing, cutting, sewing, more pressing, and trimming…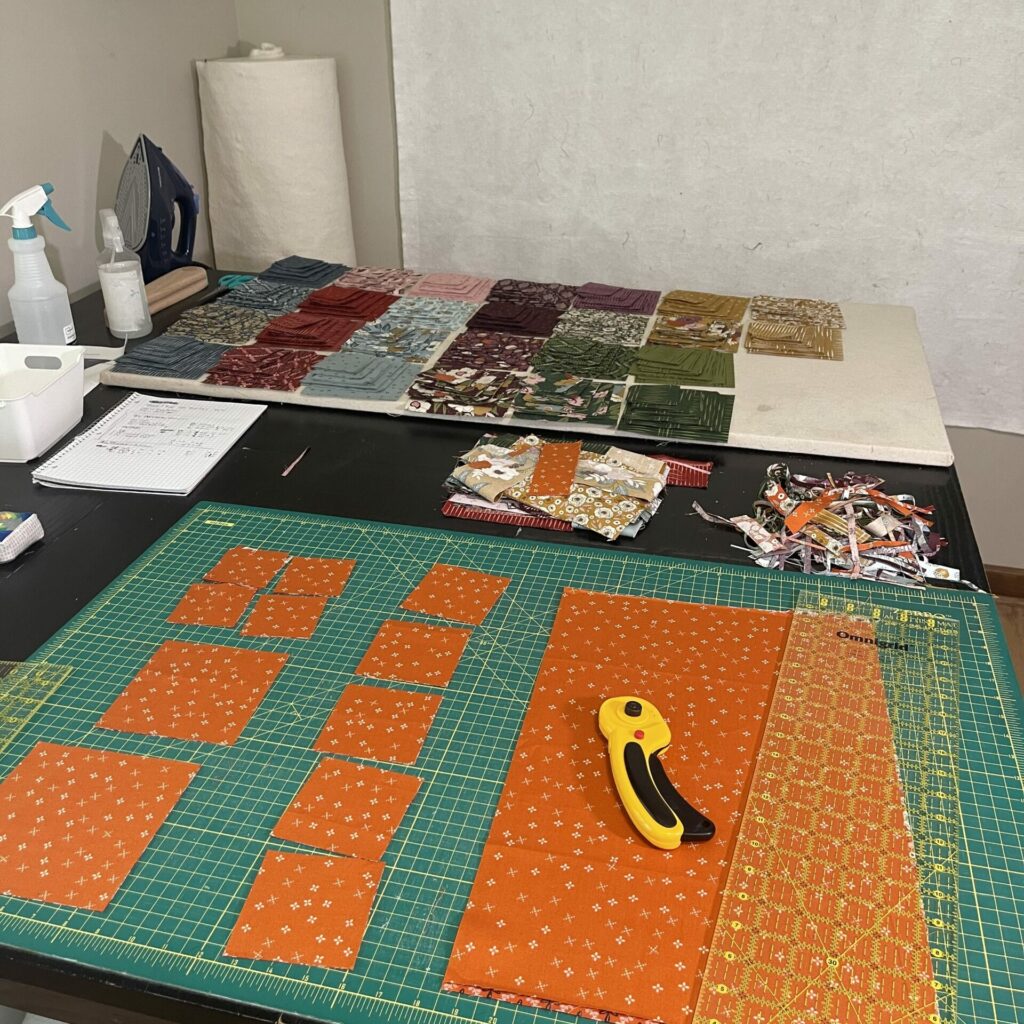 and lo and behold, a top was born. or. all of the blocks for a top, that is. it took me a long time to get a layout i liked.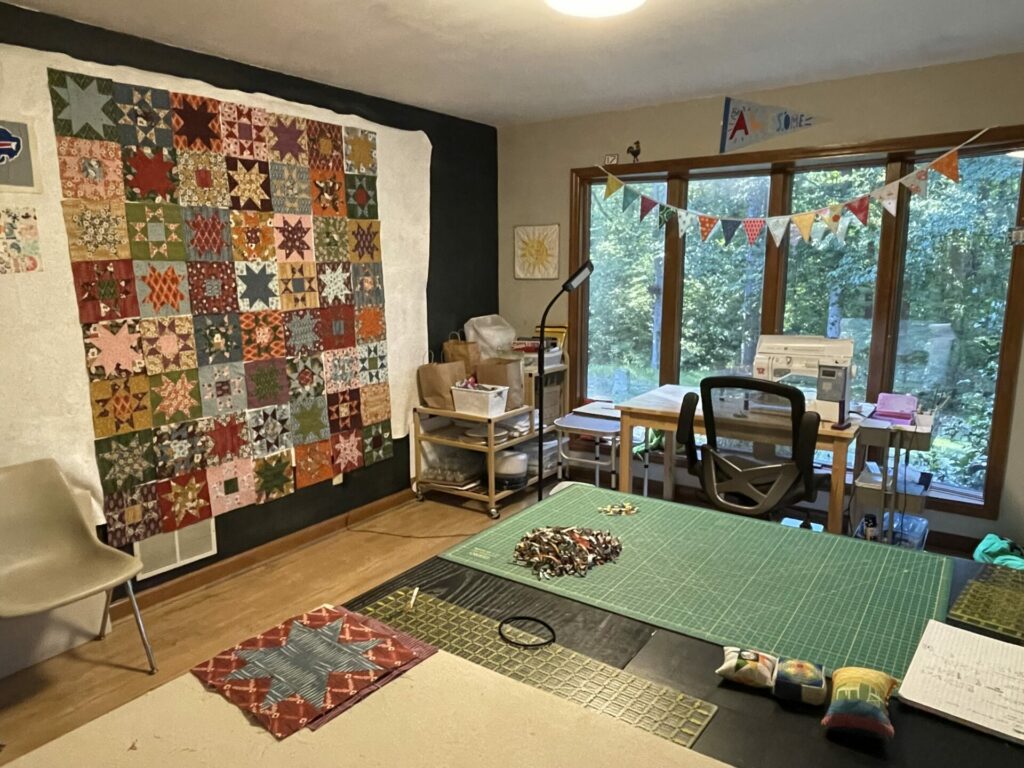 it was only throw size, so basting took place in my quilt room. the cavernous foyer was not necessary.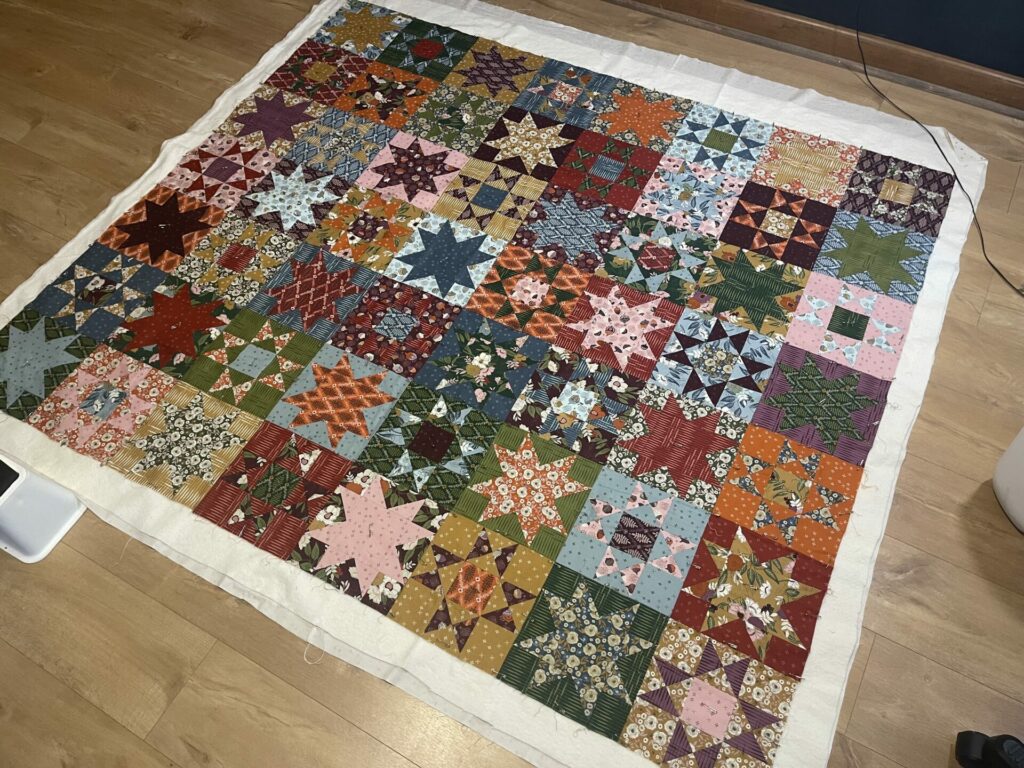 and then i quilted it up with the all over meander treatment.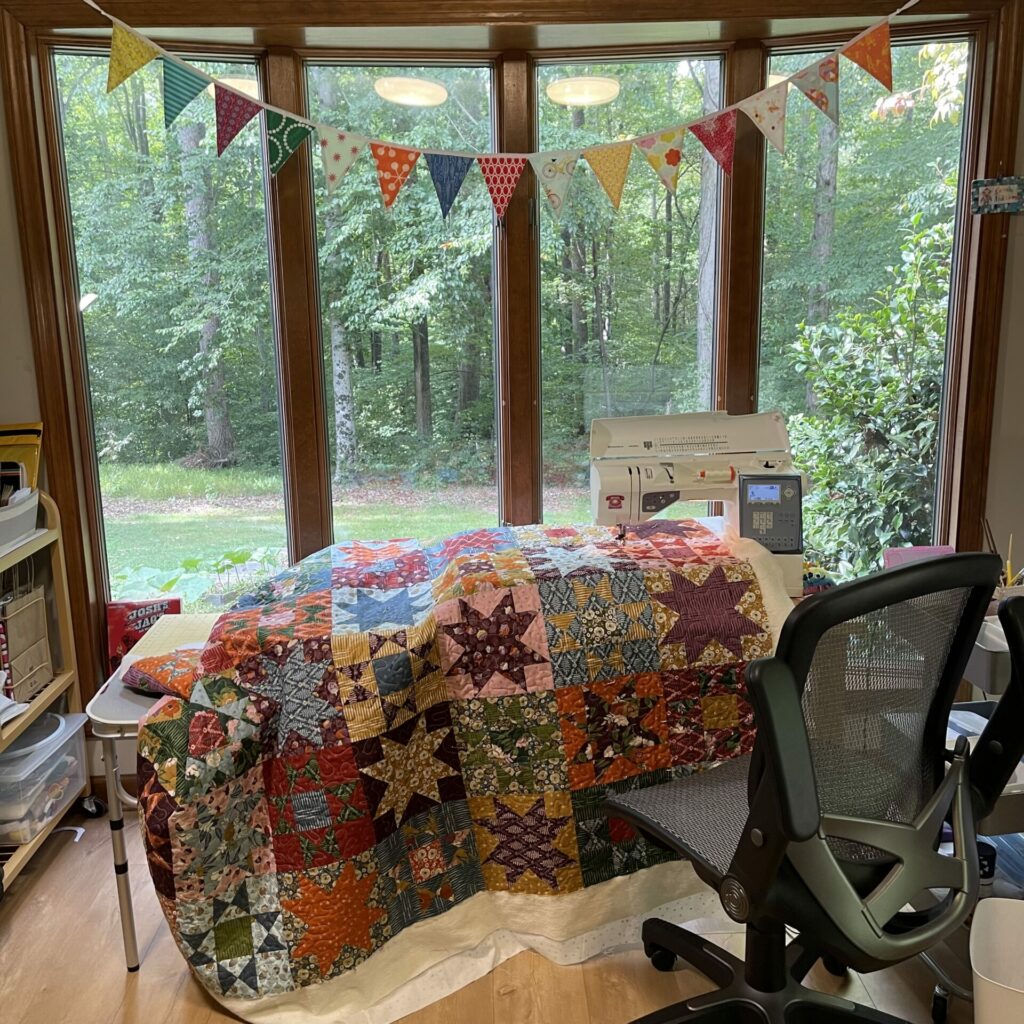 i settled on orange binding. and even though i don't have a photo of the backing, i actually used one of the low volumes/beige prints from the collection. it is nice and quiet, compared to the very busy and loud top. speaking of busy and loud, this kid helped me with my photography session…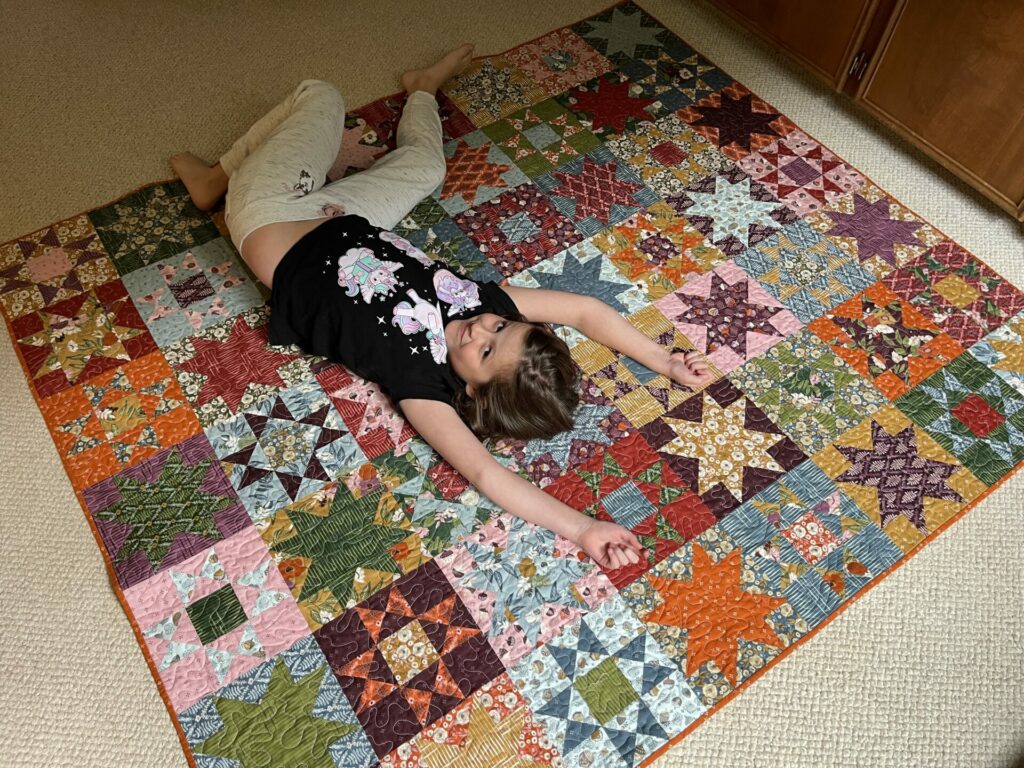 the lighting in the house is meh, so when the long armed, tall teenager got home from school, i made him help me get a naturally lighted photo.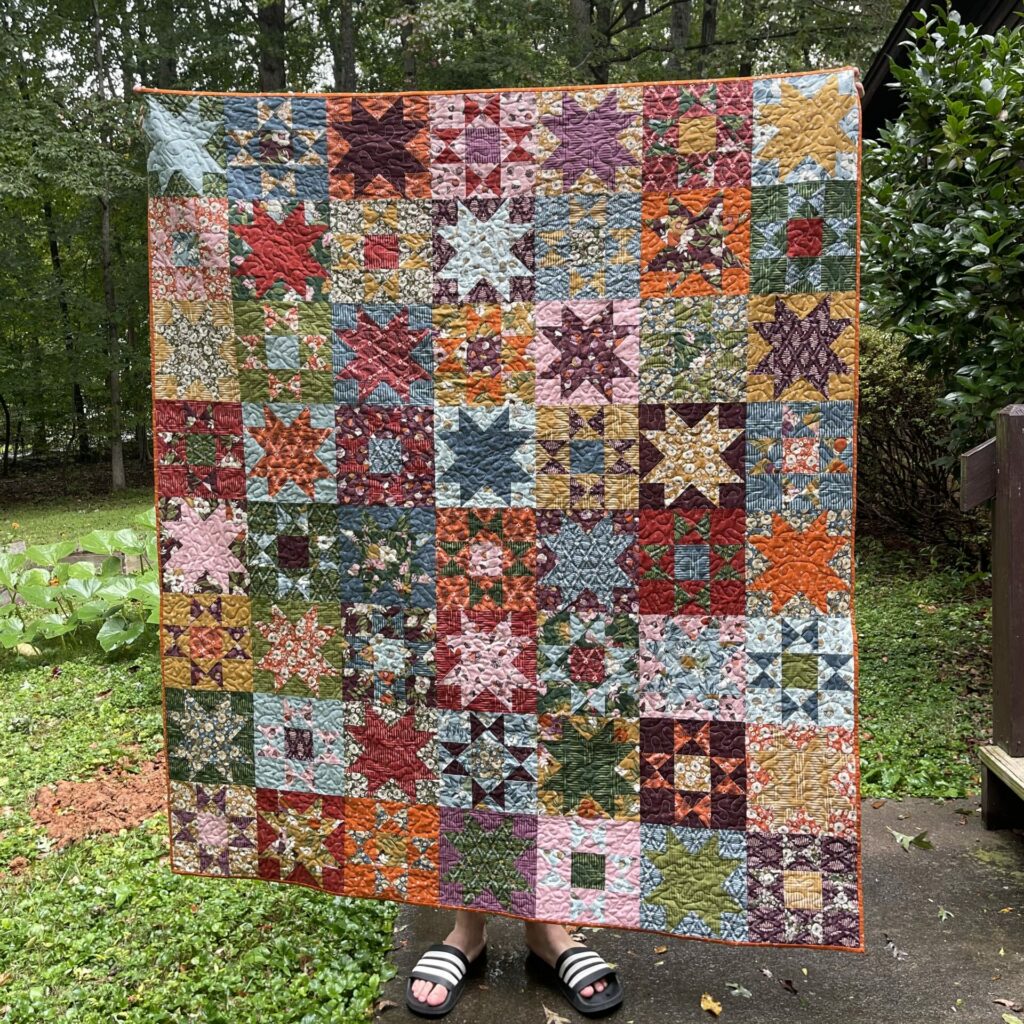 and thus concludes the tale of my autumn themed quilt.