school was in full swing by the time september rolled along. after a little bit of a rough (tired) start for hazel, she was LOVING it. her grade had a class picnic and i got to meet some other parents and some of her friends. she seems to be settling into the public school life just fine.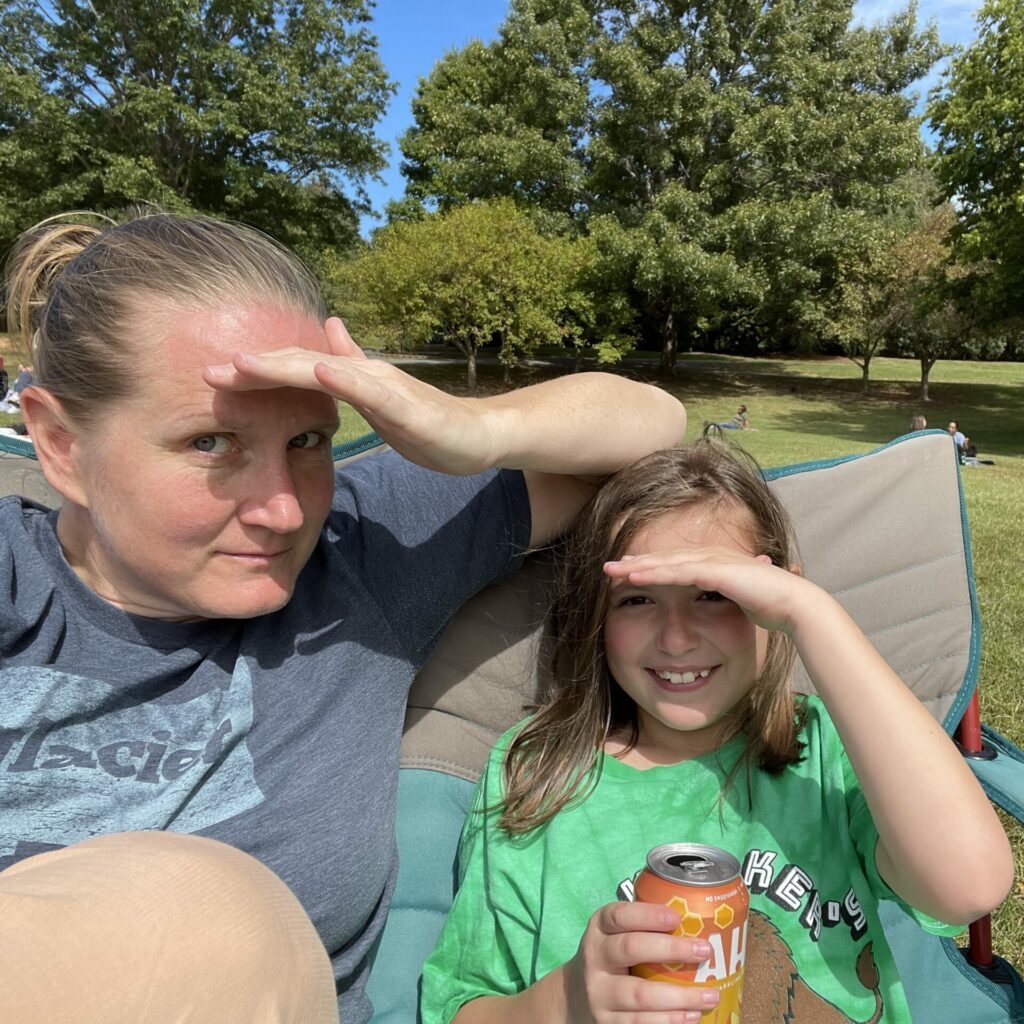 isaac had a bit rougher start to his second year of high school, but after a few weeks, things were a bit better, even if there was a lot of catching up to do. thankfully, i know a good math tutor. ;). and then there's anna. she still loves school and is a big nerd and has a thriving (if not occasionally unhealthy) social life. with three kids in three schools, pickups and dropoff were a little rough, logistically, to start the year, and sometimes required killing time between schools, like say, at a local bakery. 🙂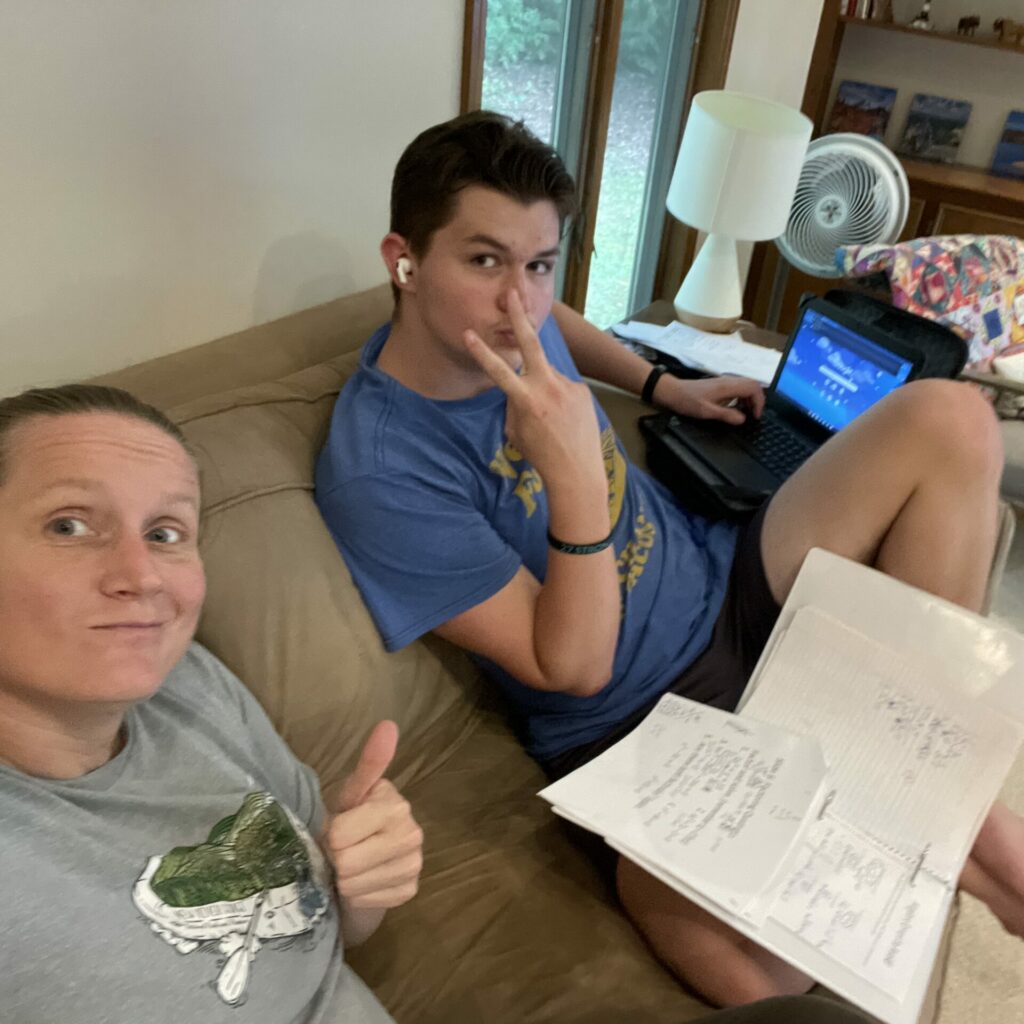 in other back-to-school related news, with all three kids occupied for large portions of the day, i am able to do a bit of part time work. after my failed interview at a local bakery, i decided that something more chill would be best. i chatted with the lovely folks at sewingly yours and now i work there.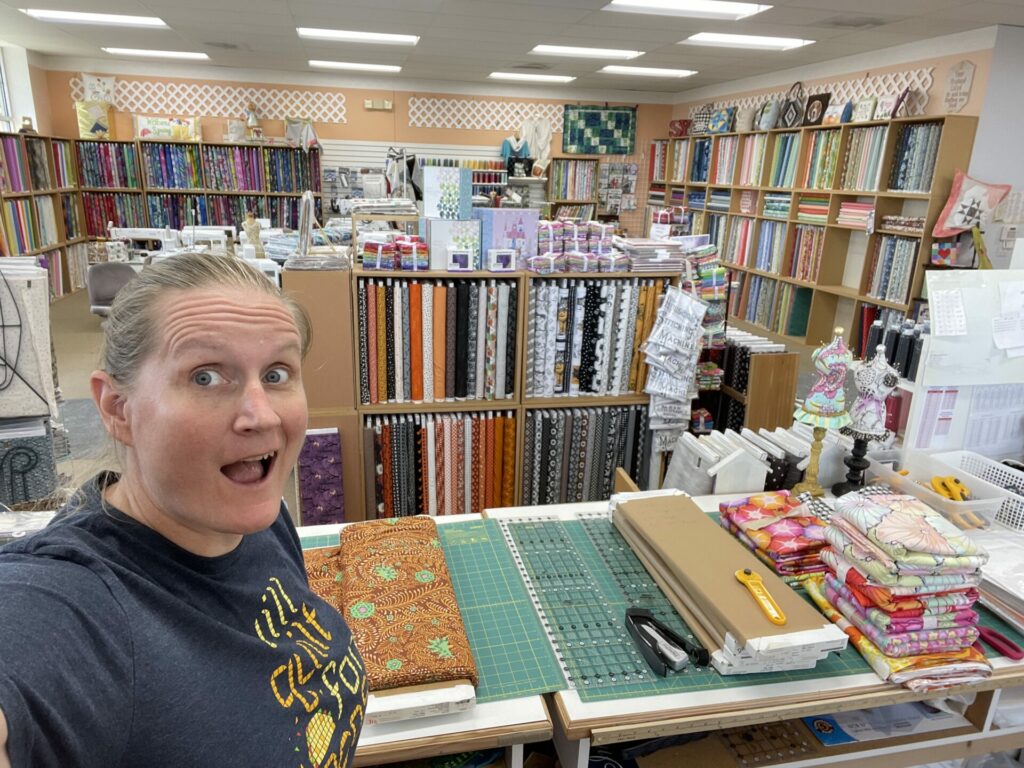 in stupid new house related news, after the sale of our beloved camper, we had a hunk of money to put towards some long awaited home improvement projects. first up, new carpet in the entire upstairs. the carpet we inherited when we bought the house was lumpy, fraying, dirty (gross), and weird colors. and isaac's room was vinyl tile. anyways. that happened. and of course i don't have many photos of before or after.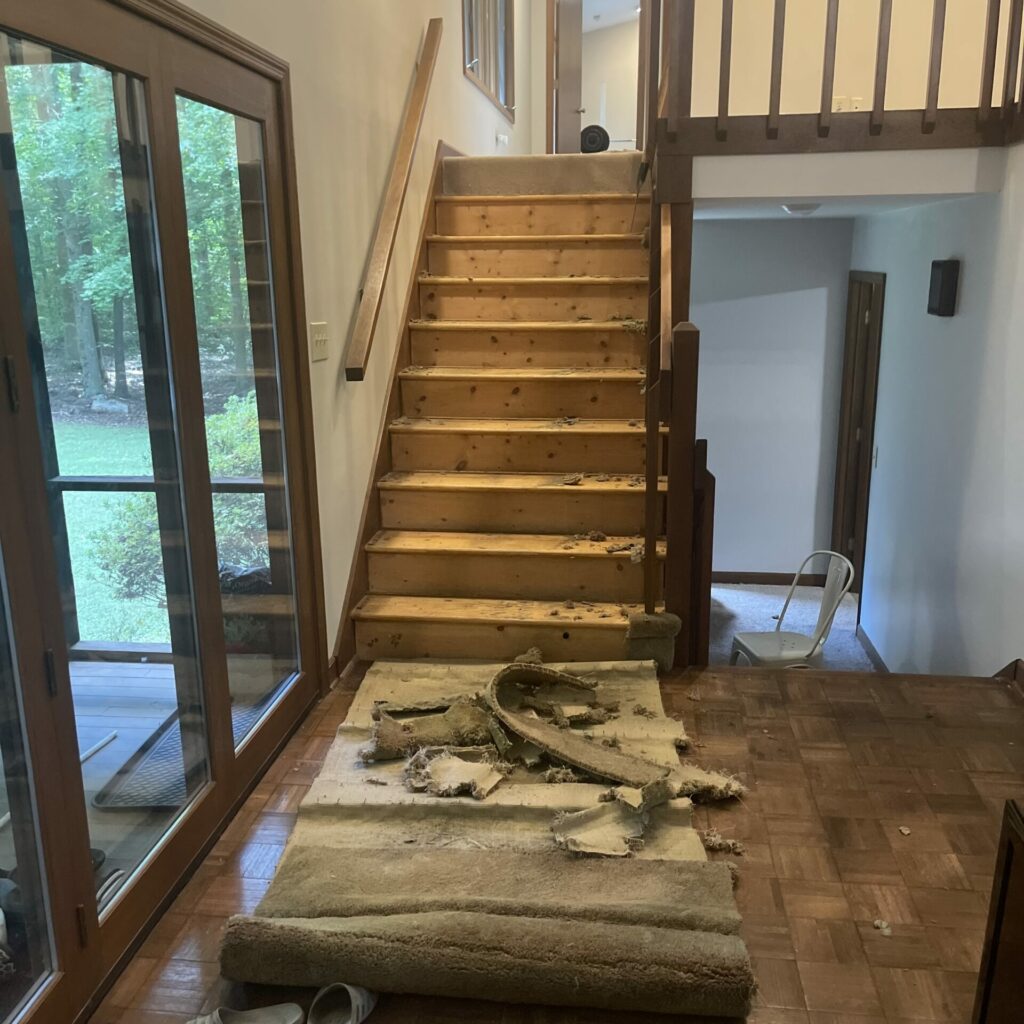 meanwhile, in the yard, i didn't plant anything in my shady forest garden this year. however, last fall, i disposed of my fancy halloween/thanksgiving pumpkin decor into said garden and they turned into an enormous thriving pumpkin vine, providing me with several fancy (and free) pumpkins for this years decor. if the chickens didn't get to them first. jerks.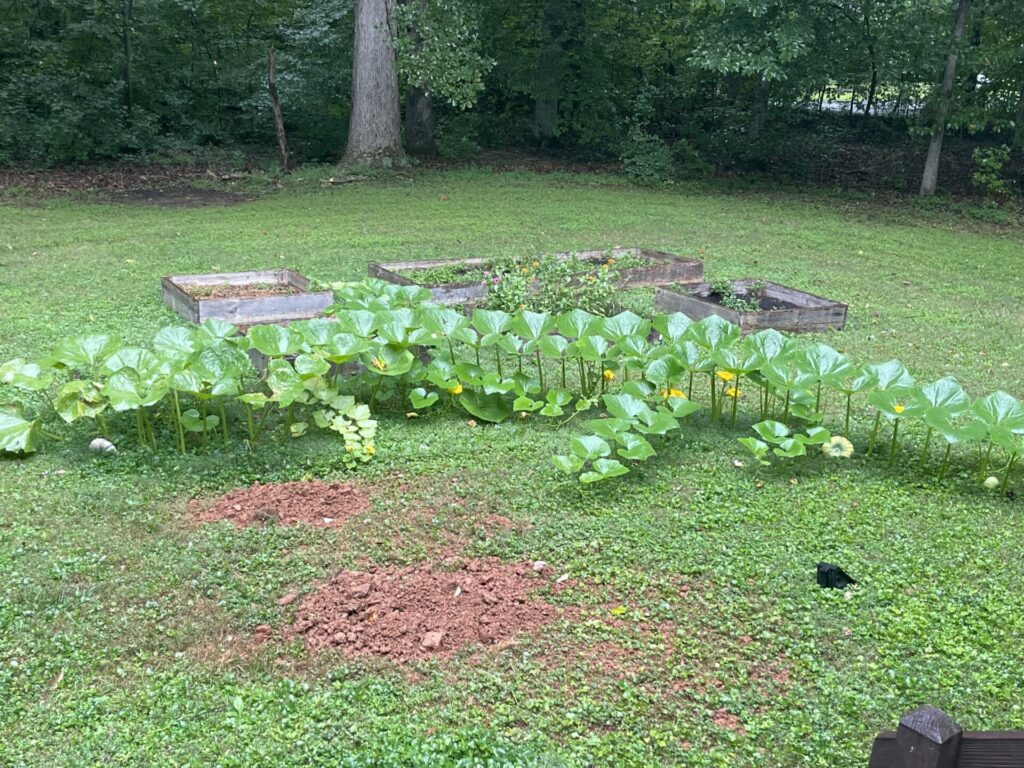 the thing we looked forward to the very very most in september was the return of football season. specifically, buffalo bills football season. we pulled out all of the stops for the season opener and the bills went on to win emphatically. it was a late game on a thursday (school) night, so not everyone made it to the end. 🙂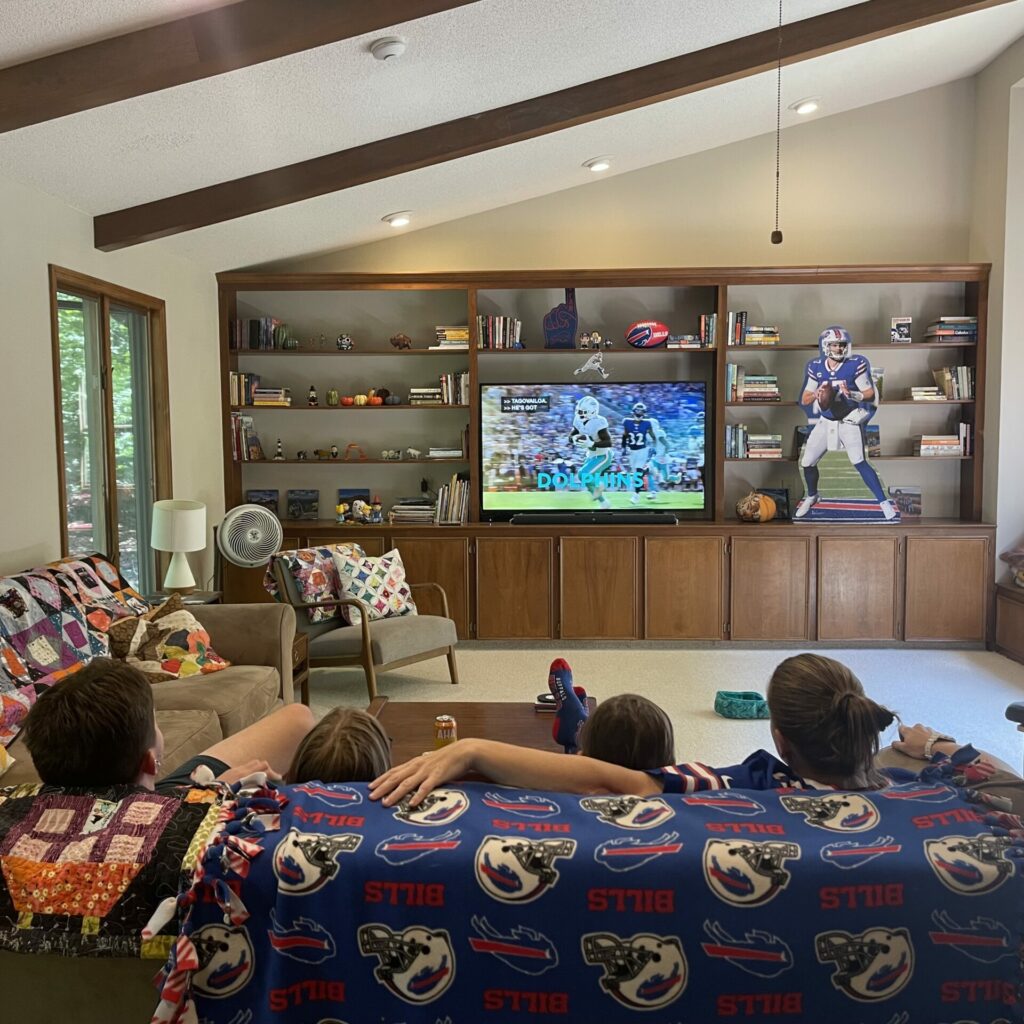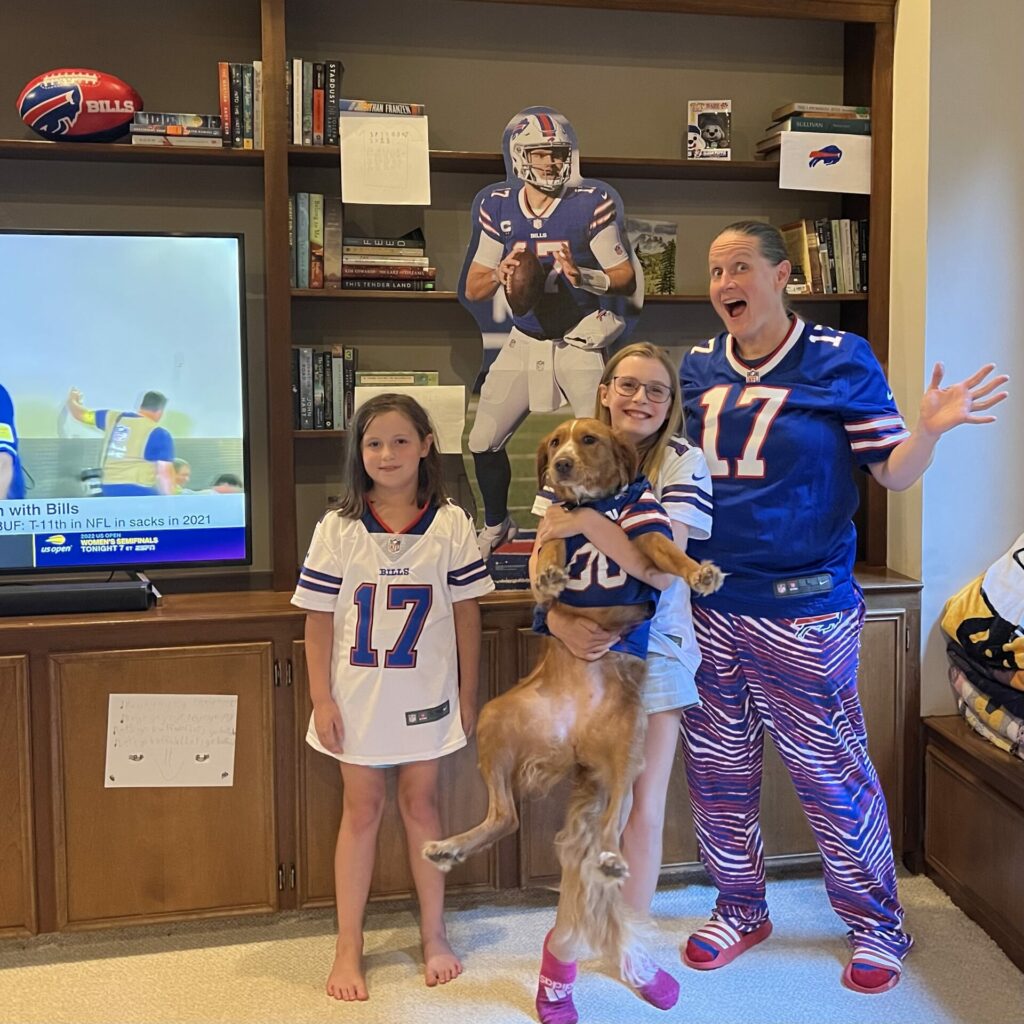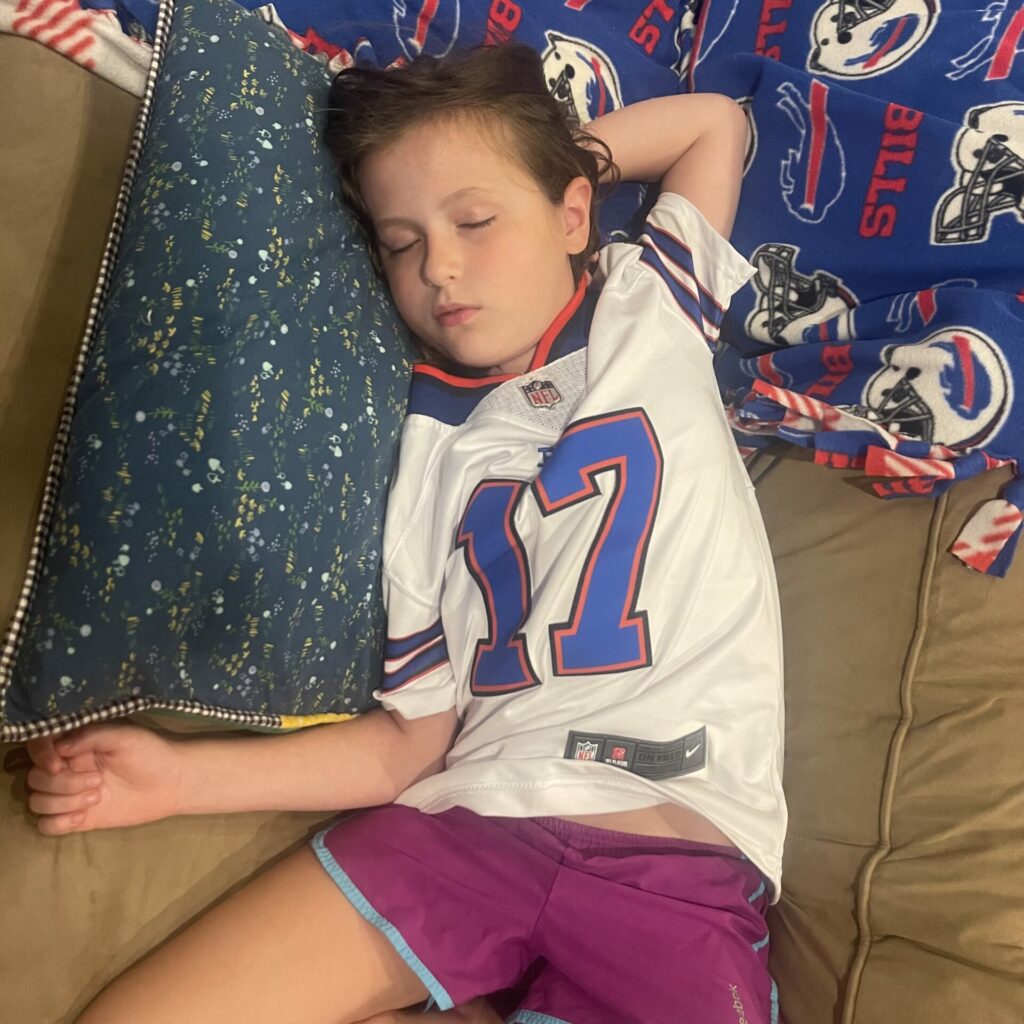 in other bills adjacent news, while scrolling my social media, i saw a post promoting a fundraiser for a buffalo based childrens hospital. fisher price put out a commemorative set of little people, in likenesses to josh allen, stefon diggs, and coach mcdermott, to be sold at wny wegmans. hazel saw them and informed me that she needed them. i agreed and immediately texted around to a few friends and family to let them know to be on the lookout. my college pal and softball teammate responded quickly and said she had just picked up a couple of sets and would send one out to us that day! hazel was so elated. she is not into collectible maintenance, so she quickly unpacked them, claimed diggs and josh, and told me i could have the coach. haha.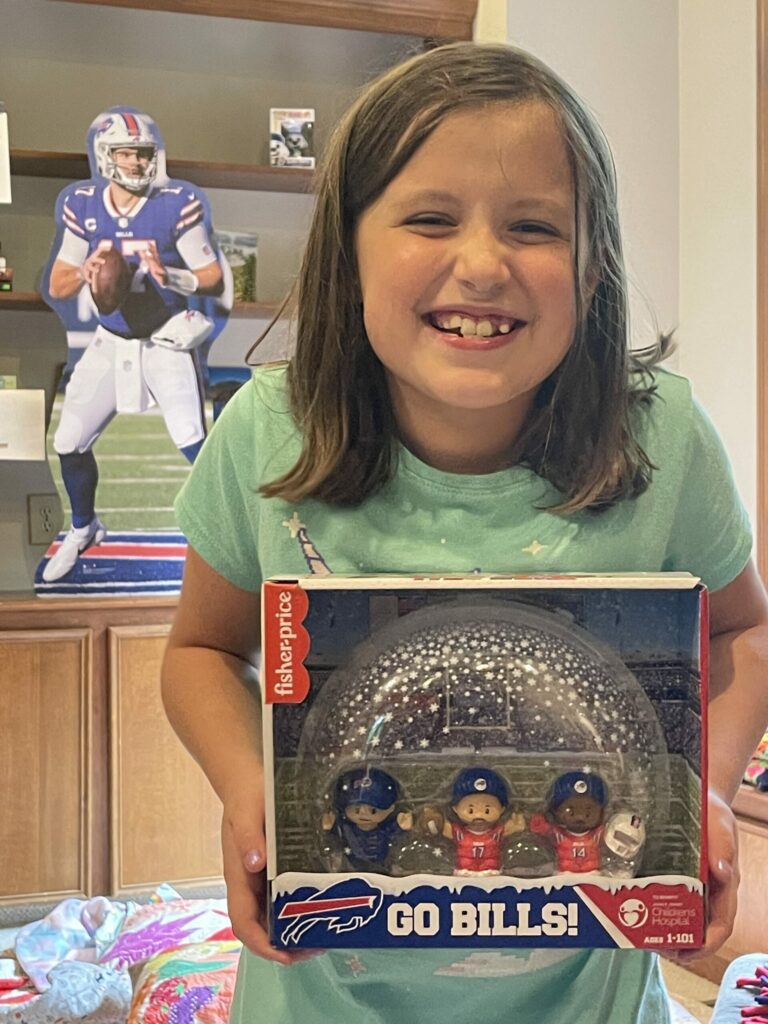 and. that's pretty much our september. things slow waaaaaay down when everyone is in school all the time. boring. but, before i go, here's some ruby parting shots.