a long long time ago, derek booked us a long weekend at a campground in the smokies. during prime autumn leaf color season. it was to be our very first family tent camping trip since selling the rv.
but then. isaac wanted to go to a homecoming football game. and anna had some sort of sleepover commitment. and basically, what it comes down to, is that i'm the only person who enjoys tent camping and/or hiking. whatever. i went by myself. and it was amazing.
i packed up and hit the road to great smoky mountain national park. the traffic in the park was completely insane, especially as i got closer to the gatlinburg side of the park, so i snapped a few pics at overlooks and while i drove, but made sure to get to my site while it was still daylight to set up.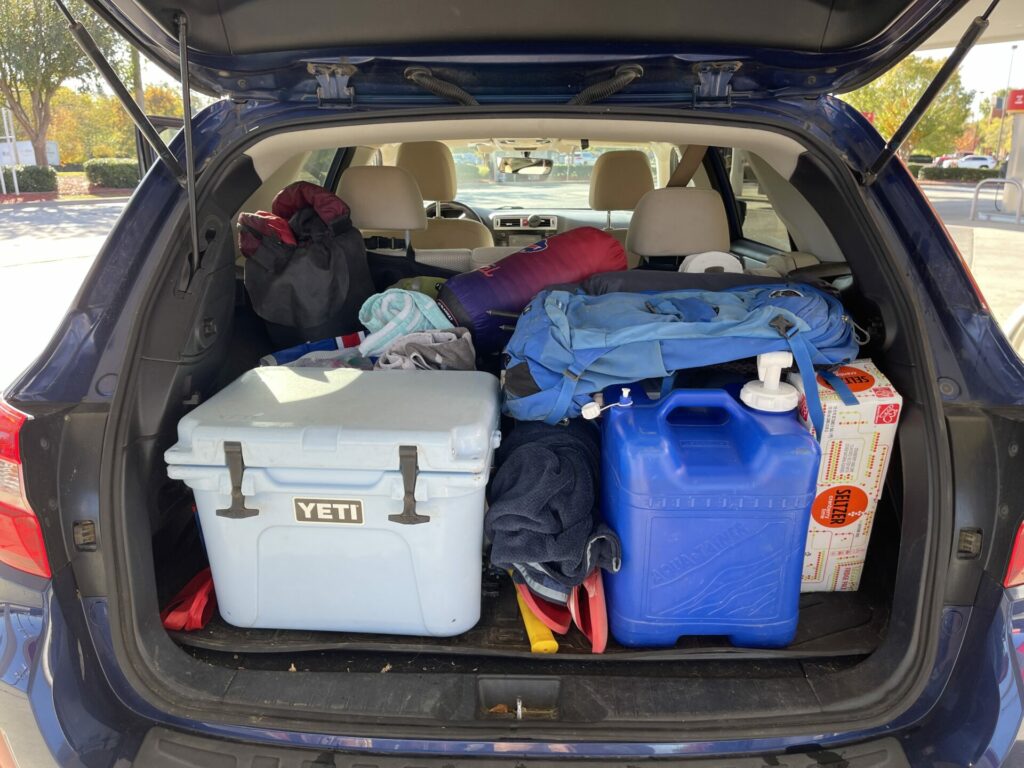 originally, i had planned to get set up and then do some nearby exploring, but the traffic situation was quite a deterrent, so i made a little campfire, did some reading, and went to bed early. with no family to take into consideration, i had big plans to hike the 11-ish mile alum cave trail to mount le conte in the morning. this happens to be one of the most popular hikes in the park at anytime of year, but on a saturday, during prime fall colors season, well, it's hopping. so, i got up bright and early, which was really dark and early, and fueled up and caffeinated up, before attempted to beat the swarming masses to the trailhead.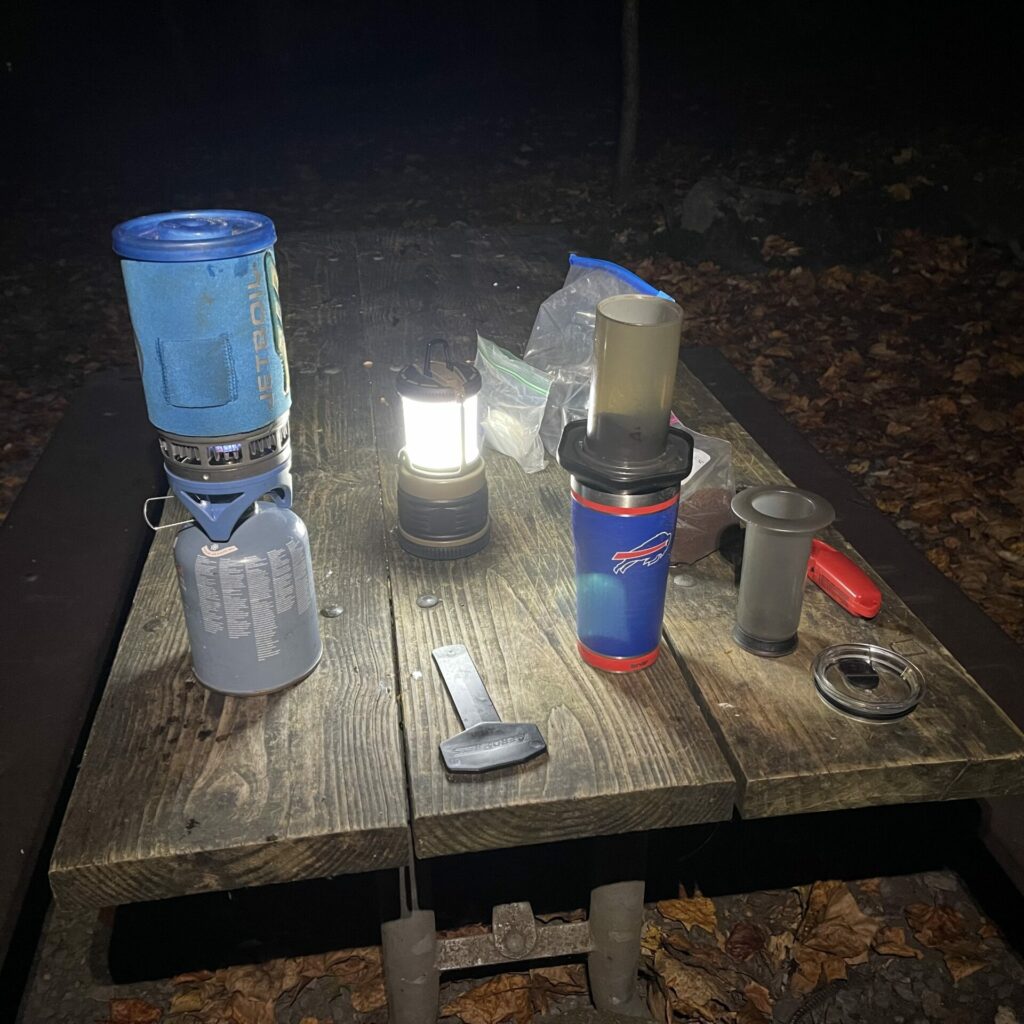 despite my valiant efforts, i arrived after both lots at the trailhead were full, and ended up parking on the road about a quarter mile or so away. oh well. i was there. i met another girl (while in line at the pit toilet for one last rest stop before the hike) and we exchanged some photos at the start of the hike.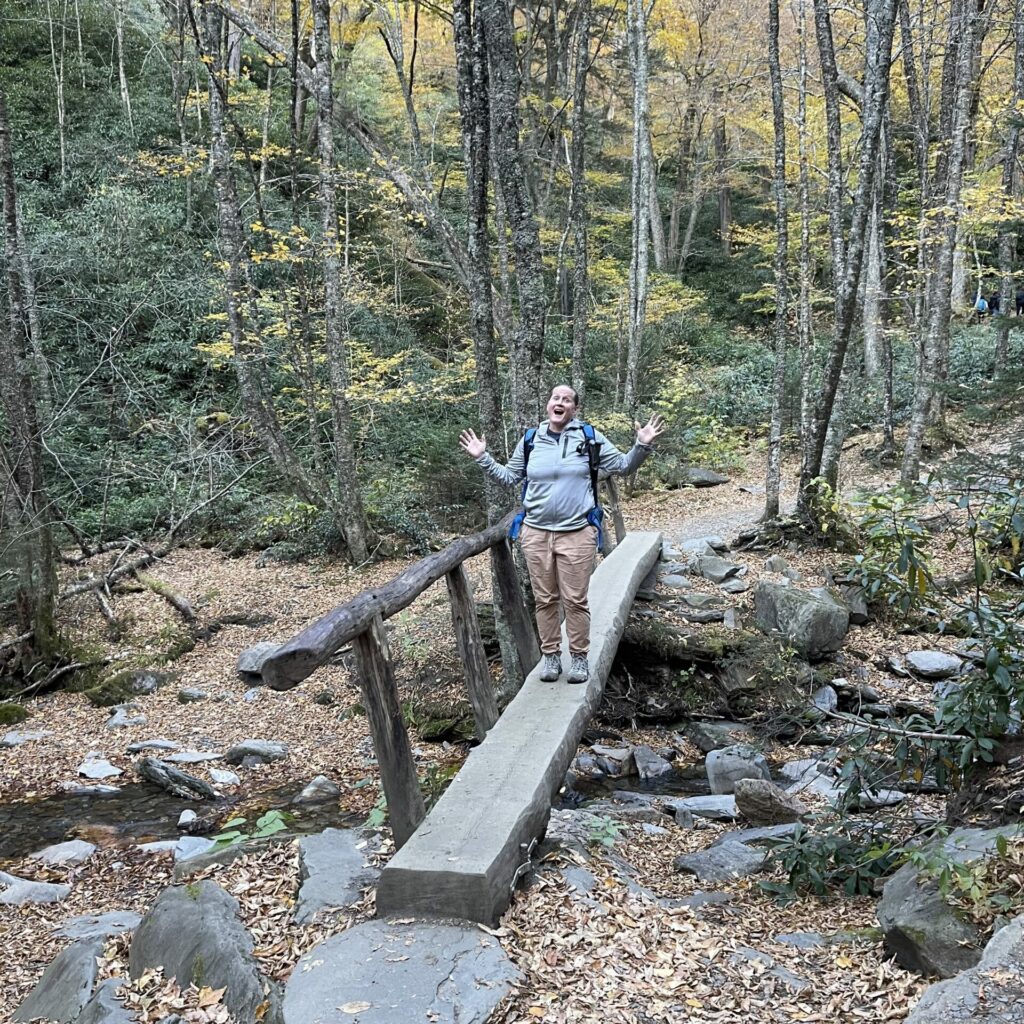 and then the climb began. it was a little chilly until the sun got itself up and over the mountains and trees. and then it was beautiful. the first 2.3 miles of the hike are fun. it follows along a river, there's several bridges, a cool "arch" tunnel, beautiful vistas, and then a million stairs. that's when you arrive at alum cave bluffs, which is the destination for most of the hikers. but whether you are turning back here, or continuing on to mount le conte, it's a great spot for a break, snacks, lunch, photos. you know the drill.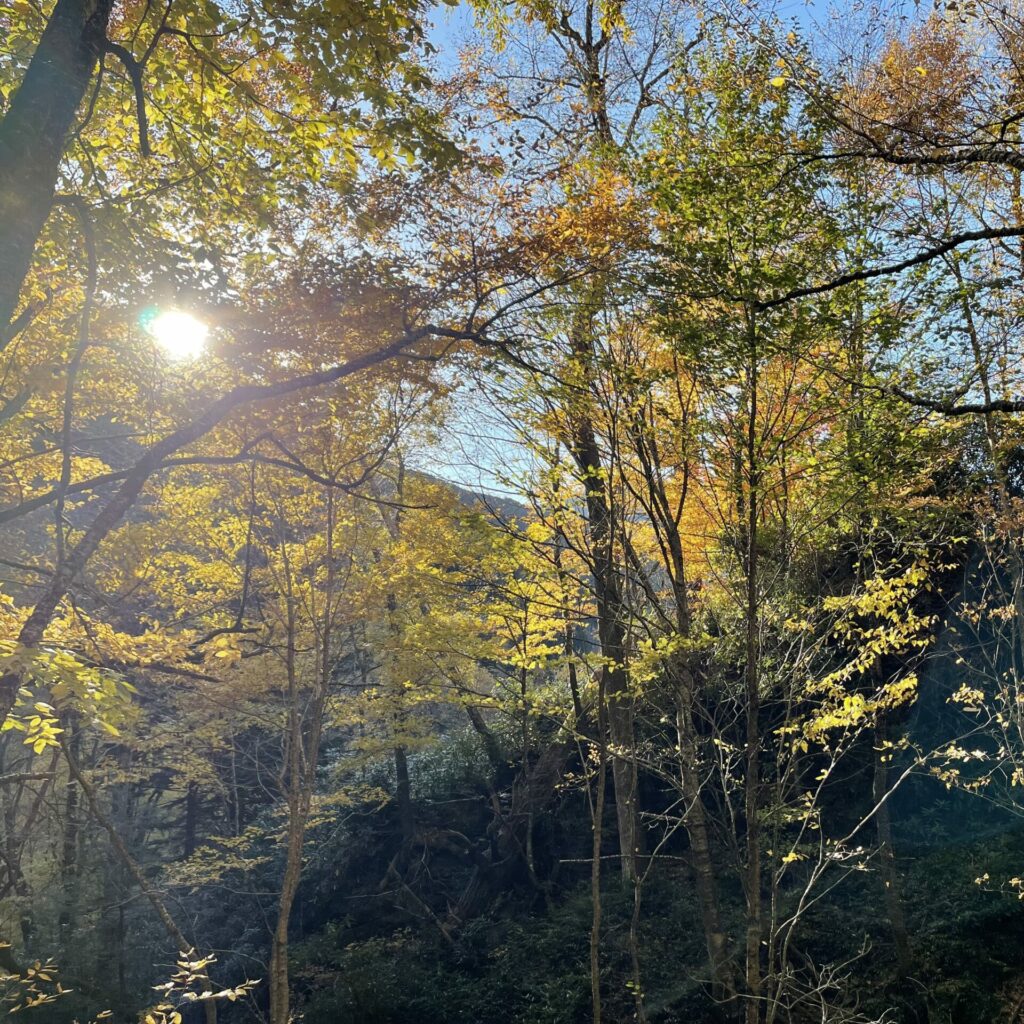 obviously. i continued on. the day was perfect. when anna and i did this hike a few years back, we did not have the same meteorological good fortunes.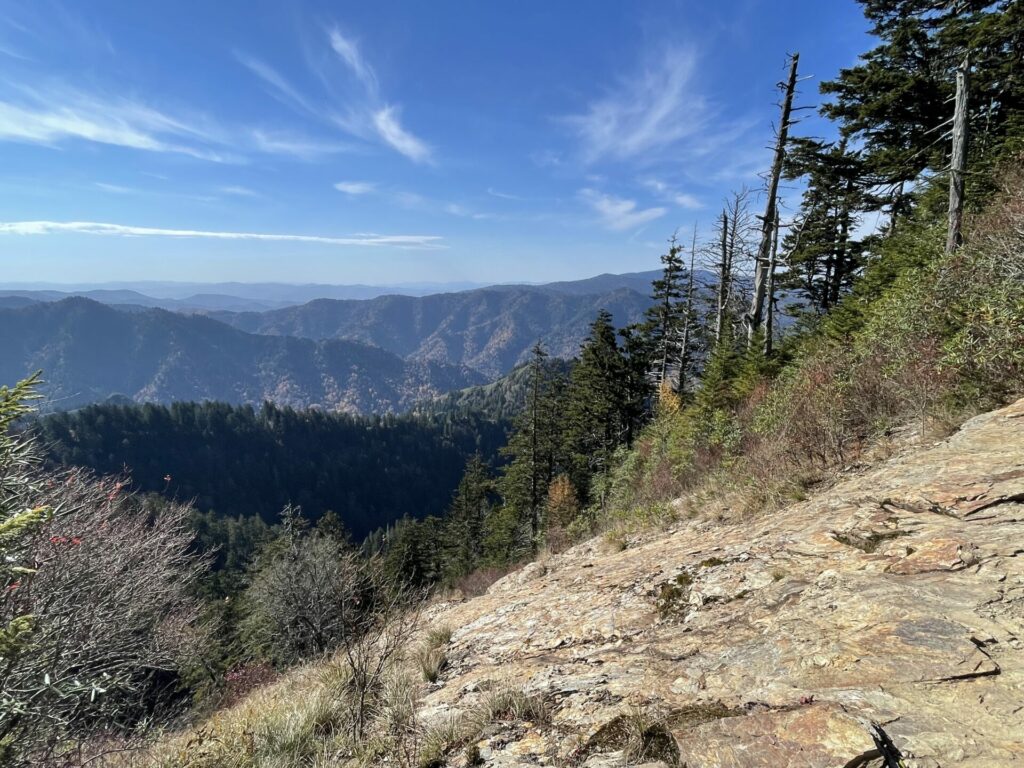 i seriously booked it to the top. i'm really great at ascending. at the top, there's several different spots to check out. while i had momentum, i scrambled up to the cliff tops. last time, the only view from here was white out clouds. so this was super lovely. i exchanged photography duties with some fellow hikers to prove it was real.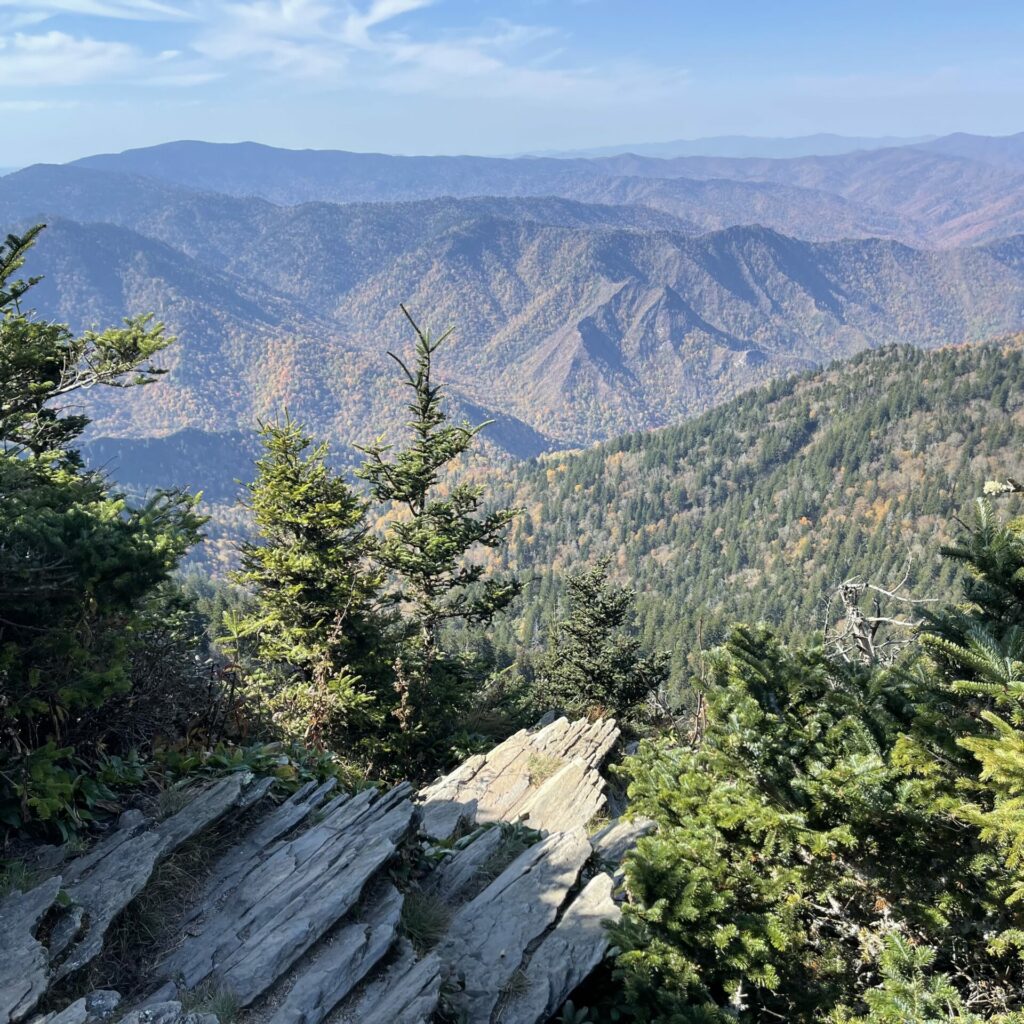 after the cliff tops, i went to what was technically the peak of mount le conte, before heading back down a little to visit the le conte lodge. someday, i want to stay here, but it books up so fast and it's hard to get reservations. it's sort of like a little village of lodges, and there's no road in or out. the only way up is via hiking trails, and all the supplies come to and fro via alpacas. so cool.
anyways. i also happened to arrive around 10am, which is check in time for the lodge folk, which meant the line for the gift shop was very long, and i opted to skip it. later i would learn that, while most of the items in the shop are the same as other gift shops, there's a t-shirt that can only be purchased at the top, as proof that you made the hike. oh well. guess i'll do it again. and this photo can be my proof until then.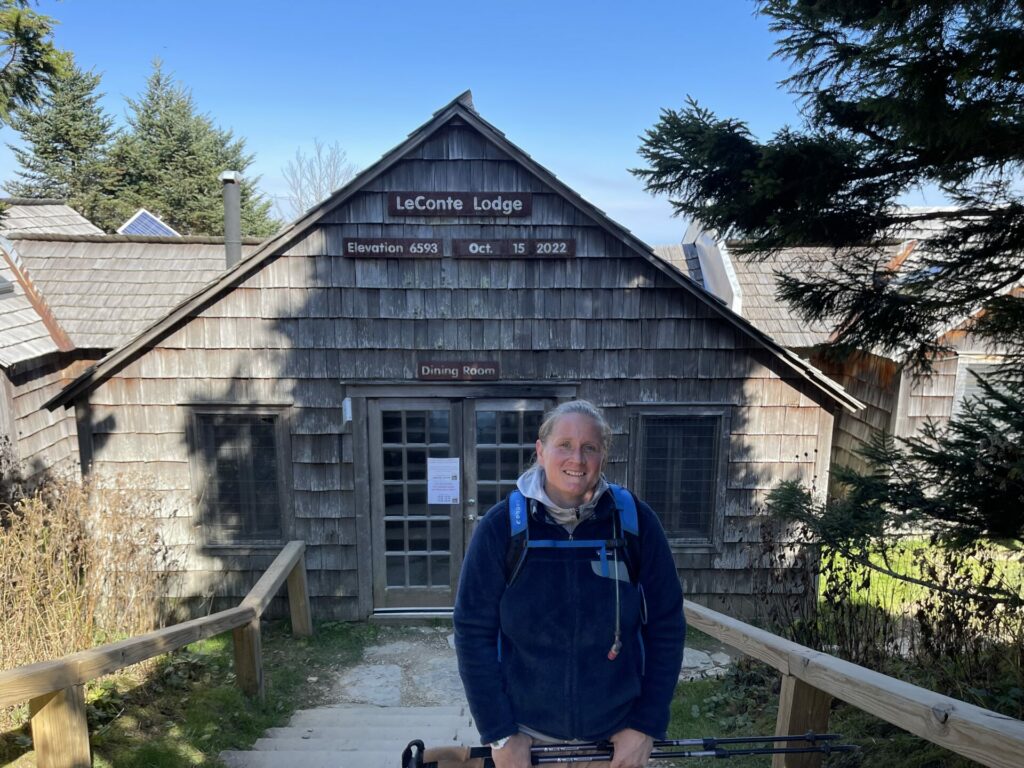 on my way back down, i took my sweet time. mostly, because my old lady knees do not love descending. i made a few temporary hiker friends along the way.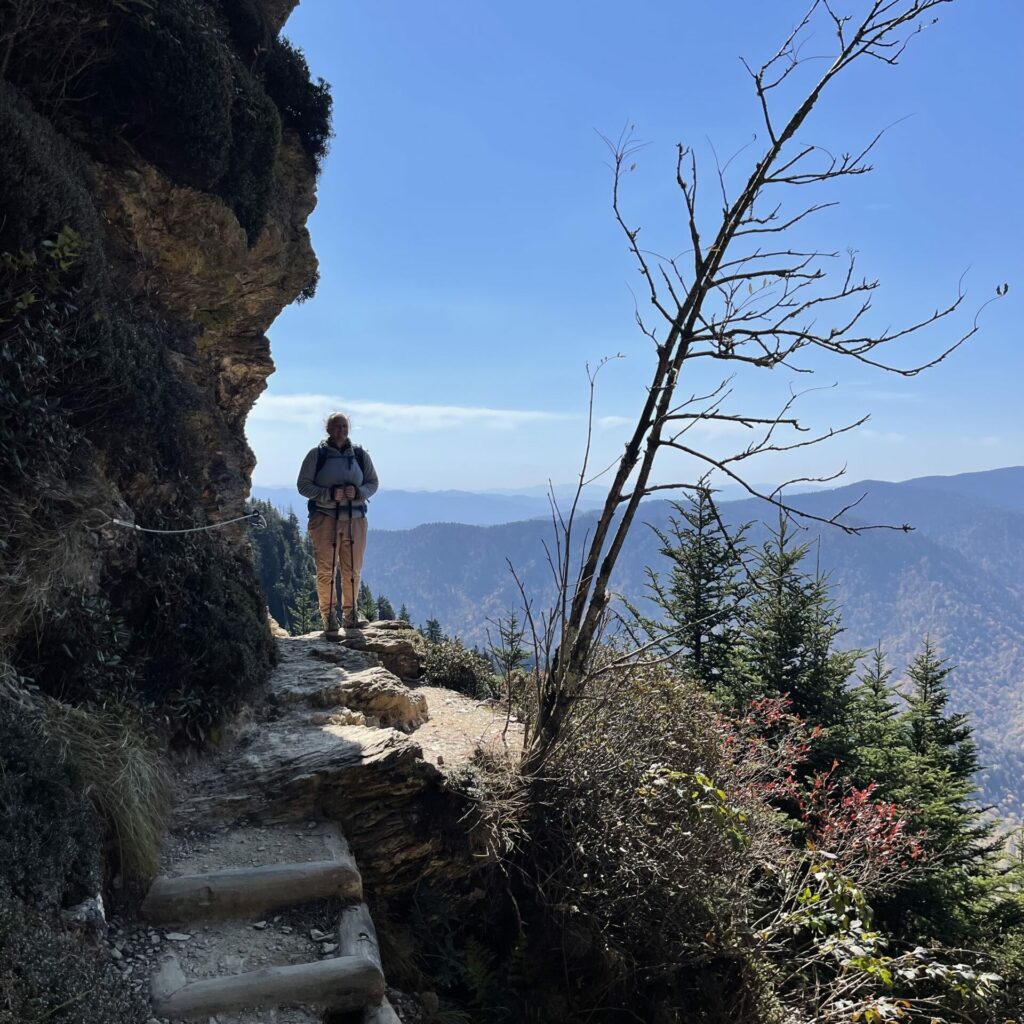 and i was sure to snap excessive landscape photos during my many many many breaks.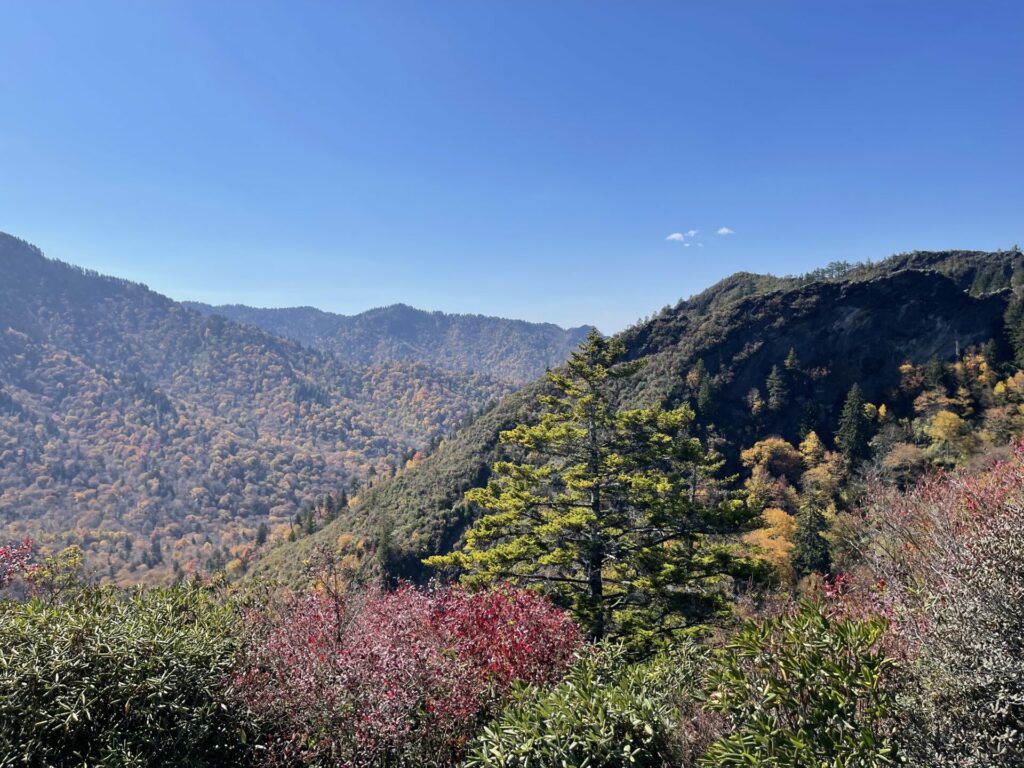 back at my car, i kicked my legs up, ate a roadside apple with peanut butter, and then started the stupid traffic drive back to camp. it was even worse this time, but i wasn't in a terrible hurry because i didn't have to set up camp. i arrived during golden hour, which made everything so picture perfect. i mean. look.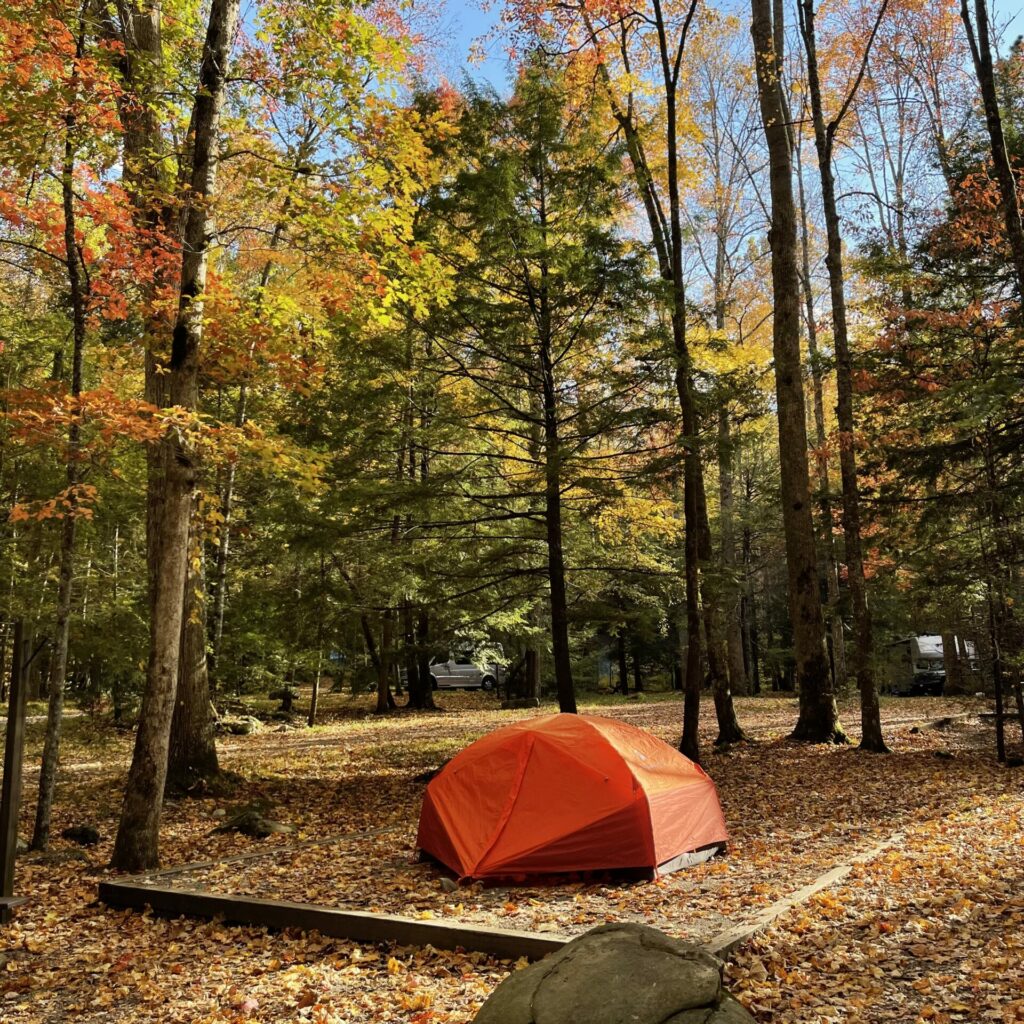 in the morning, i was a little worried about traffic leaving the park piling up, so i broke camp early and started home. also, i had a pressing buffalo bills v kansas city chiefs game to get back to. hahaha. priorities.