for the last few years, except for that stupid covid year, we have been heading up to western new york for thanksgiving. last year, derek and frankles and i were able to attend a bills game on the sunday before thanksgiving week. when we were up for jakes wedding last summer, and since the bills had another home game on the sunday before, we made plans to do it again this year, this time just frankles and me.
i could not even wait. i was so excited. then news of a lake effect snow storm started to brew. and i just assumed i would be cold and have to wear every last layer i owned. but then, just before we left for the trip up, the game was moved to detroit. sigh. i mean. to be fair, 77″ of snow dropped on the stadium, and snow in similar magnitudes covered all of western new york. we even had to alter our route to get home to avoid it. anyways. we received a credit for our tickets and that was that.
anyways, we rolled into batavia, and since it was only a few days after my birthday, we celebrated belatedly. pizza. wings. bills game live from detroit on tv. and cake and candles and singing with birthday specialist, holden.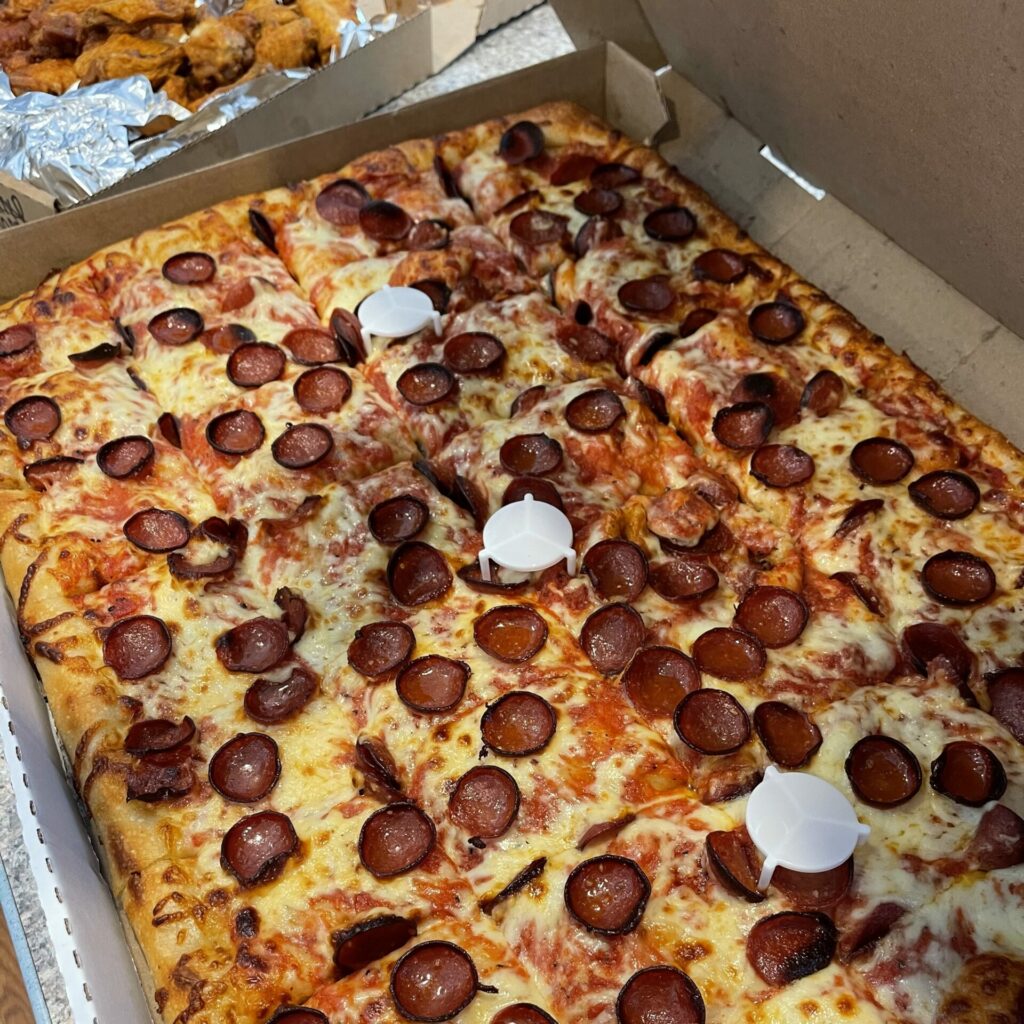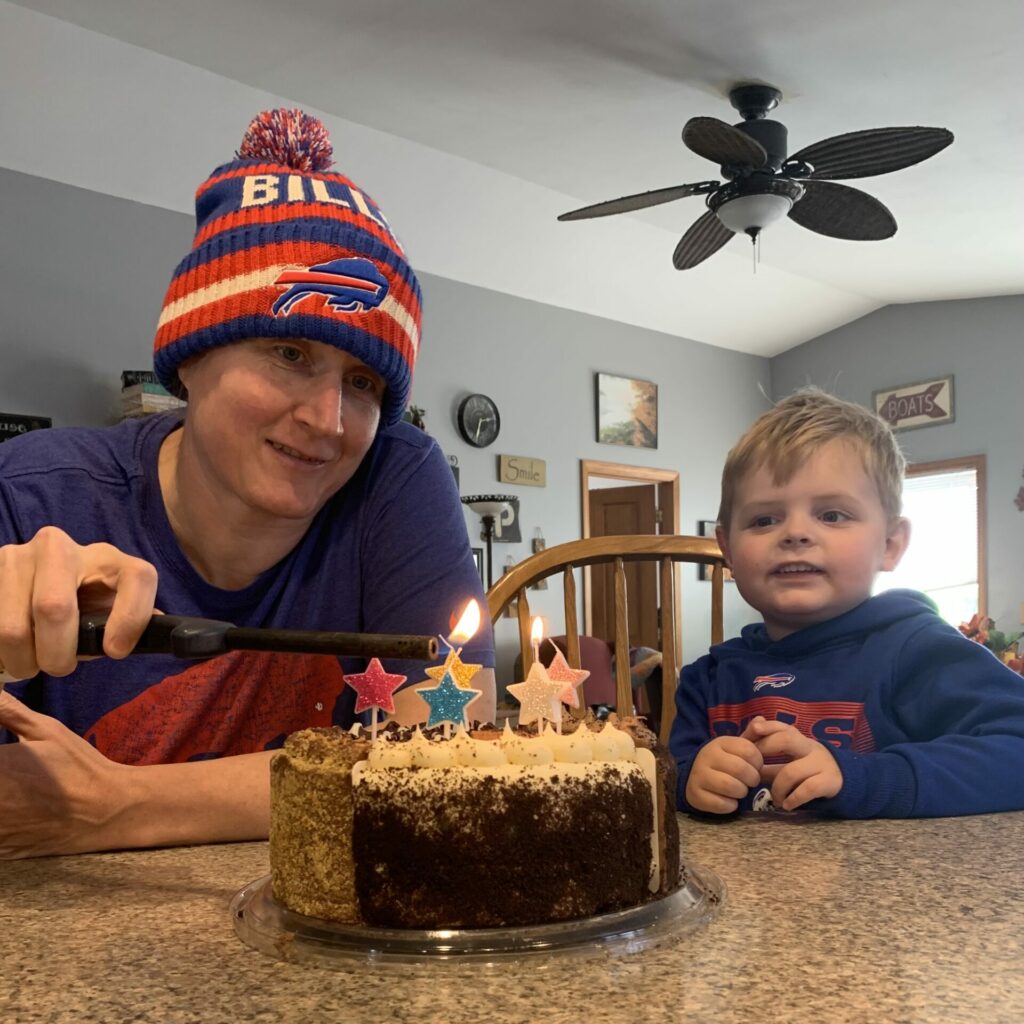 we spent a lot of time with holden over the week. he's three and a half and a lot of fun. even isaac enjoyed hanging with him. however. he is a very sore loser, so maybe try not to play any board games with him.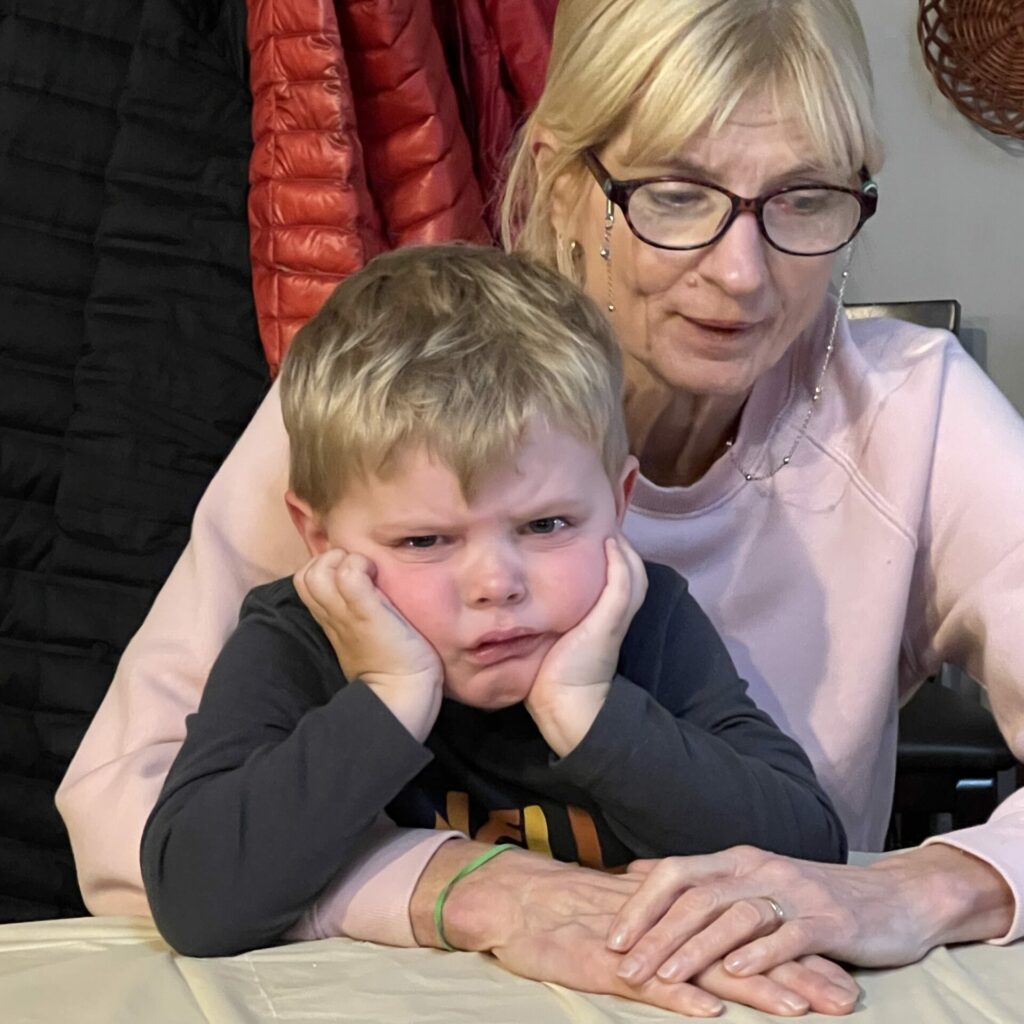 dragged the girls to tim hortons for donuts and a giant coffee (me). dragged might not be the right word. offered to take and eagerly taken up on the offer might be better.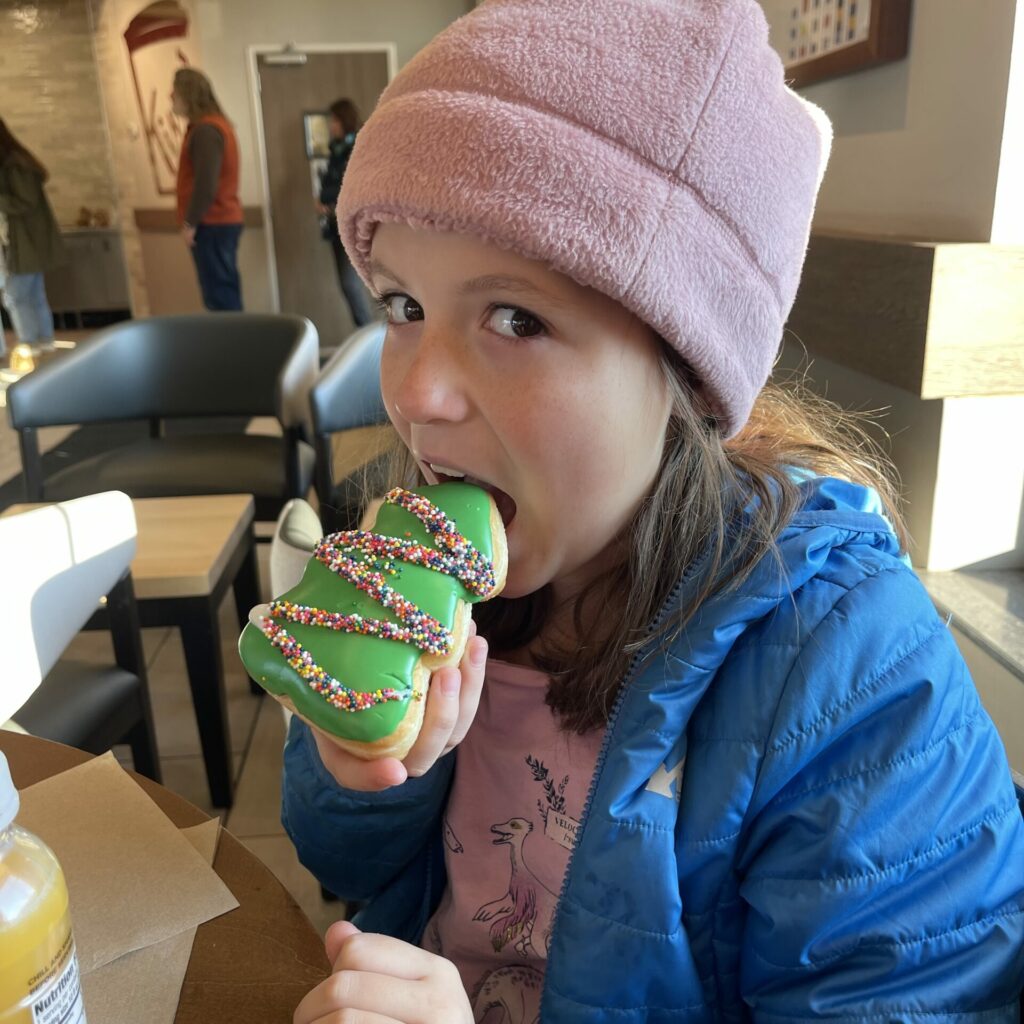 we managed to squeeze in an evening visiting our good friends the browns. we insisted on picking up dinner, since they ALWAYS host and provide meals. ended up with, what else, pizza and wings. the kids had a blast, always picking up where they left off before, and derek and i had fun catching up with a pair of fellow adults whose company we very much enjoy.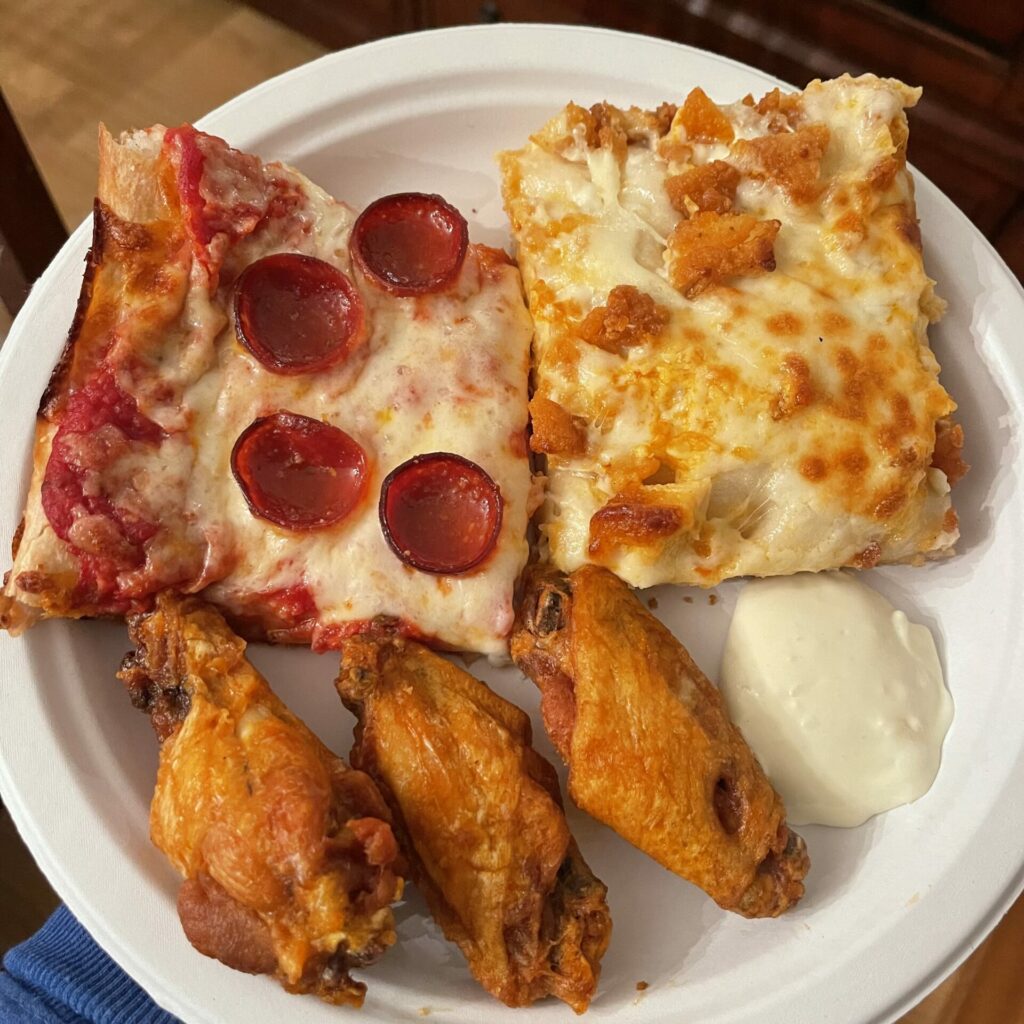 in other western new york news….
first of all. it was so cold. the whole time. i couldn't walk ruby very far before she starting freaking out and trying to go back home. while we were in buffalo, we hit up wegmans for a few items. most notably, a pecan pie for thanksgiving. while on a last minute run to attempt to procure whipped cream or heavy cream, hazel and i happened upon a josh allen cut out and of course took a pic with it. we love western new york. and then, the night before we left, we had intel that there were josh allen hurdling yard signs available at tops. so, of course i went. i bought one for our fam and one for my mom. stay tuned in december for details on what became of it.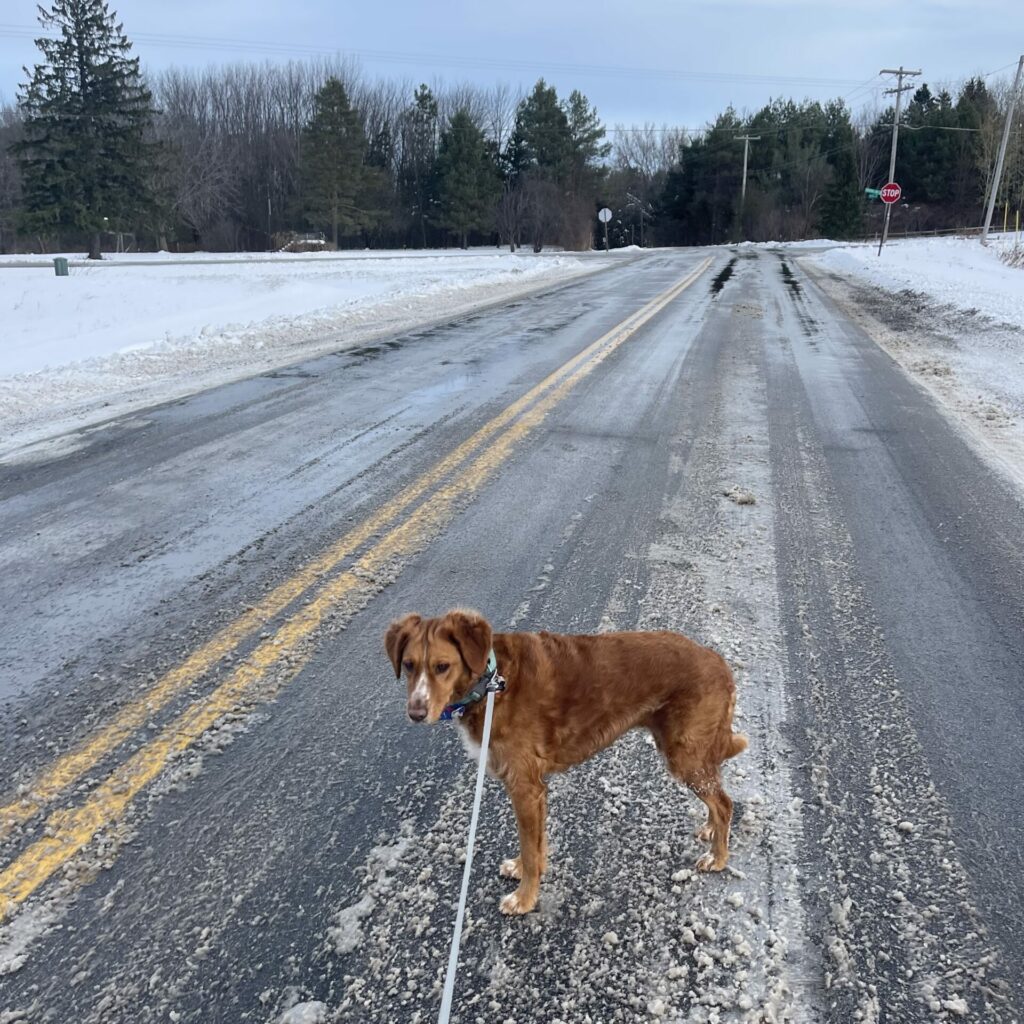 anyways. before we knew it, the week was up and it was time to head back south. we picked up one last tim horton's coffee and began the 10 hour journey. well, with just one quick pit stop. since we didn't get to go to the game on sunday, derek took a quick detour to the stadium. the kids have never been there, so that was cool. we snapped a few pics and that was that.