i think i mentioned it in my cookies post, but i really was not feeling the christmas spirit this year. i really don't know what was up. maybe it's because the kids are older and not really into the fun things we used to do. or because the pandemic has made everyone dead inside. but it took a monumental effort on my part to manage anything christmas related this year.
usually, we get a real tree. sometimes in the mountains, cutting down our own. sometimes locally at one of the dozens of tree lots. and also, usually, we are chomping at the bit to put it up. sometimes before thanksgiving. this year. we ordered a fake tree and i had to force myself to put it up the first weekend in december.
the older kids weren't really feeling it either. while hazel excitedly helped me get the lights and garland, they sat on the couch, half heartedly watching a christmas movie, because i banned technology for the event.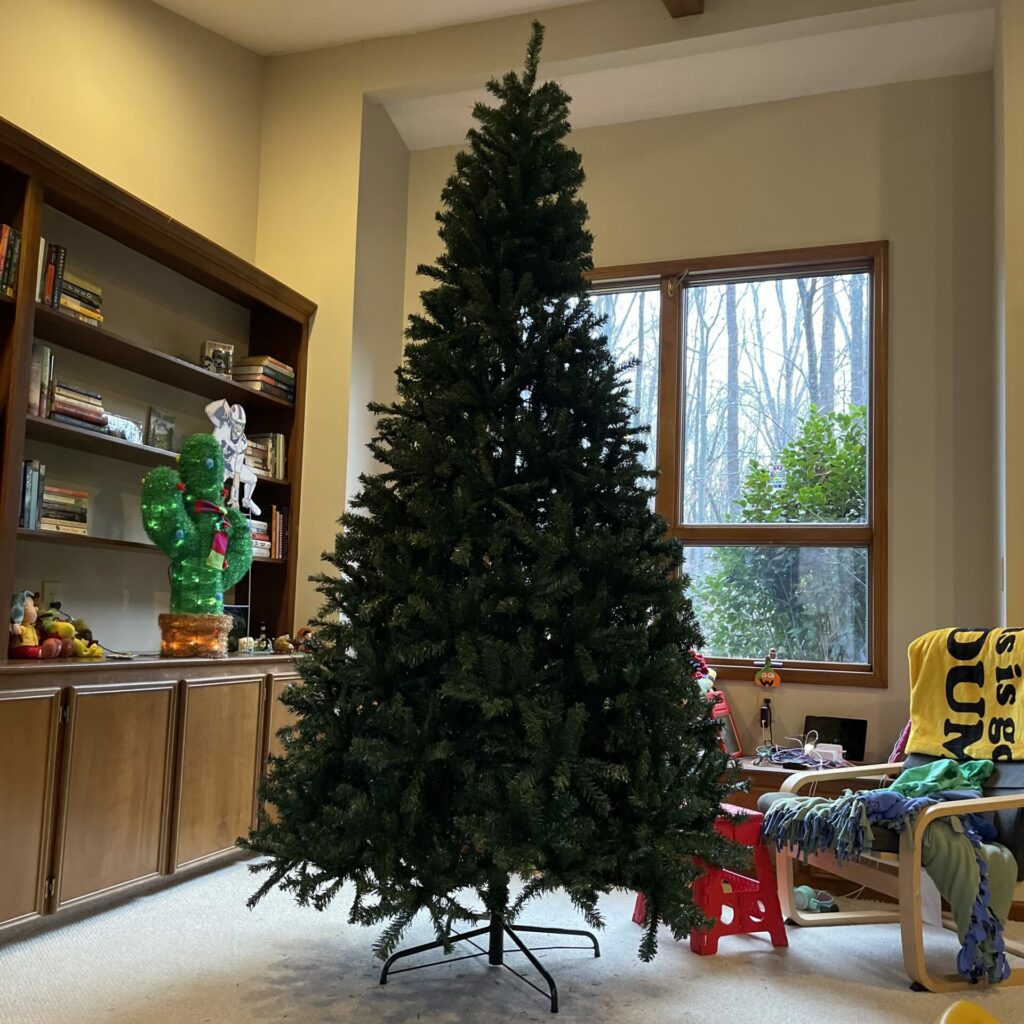 eventually, anna decided that her contribution would be baking cookies for everyone. i allowed this. meanwhile, hazel and i added ornaments, with varying techniques regarding placement. obviously, i go for a scattered and spaced out approach, while hazel prefers clumping and grouping by subject matter. i've submitted her "peanuts section" as an example. isaac was willing to join us when it was time to solve the puzzle of how to attach this years epic tree topper.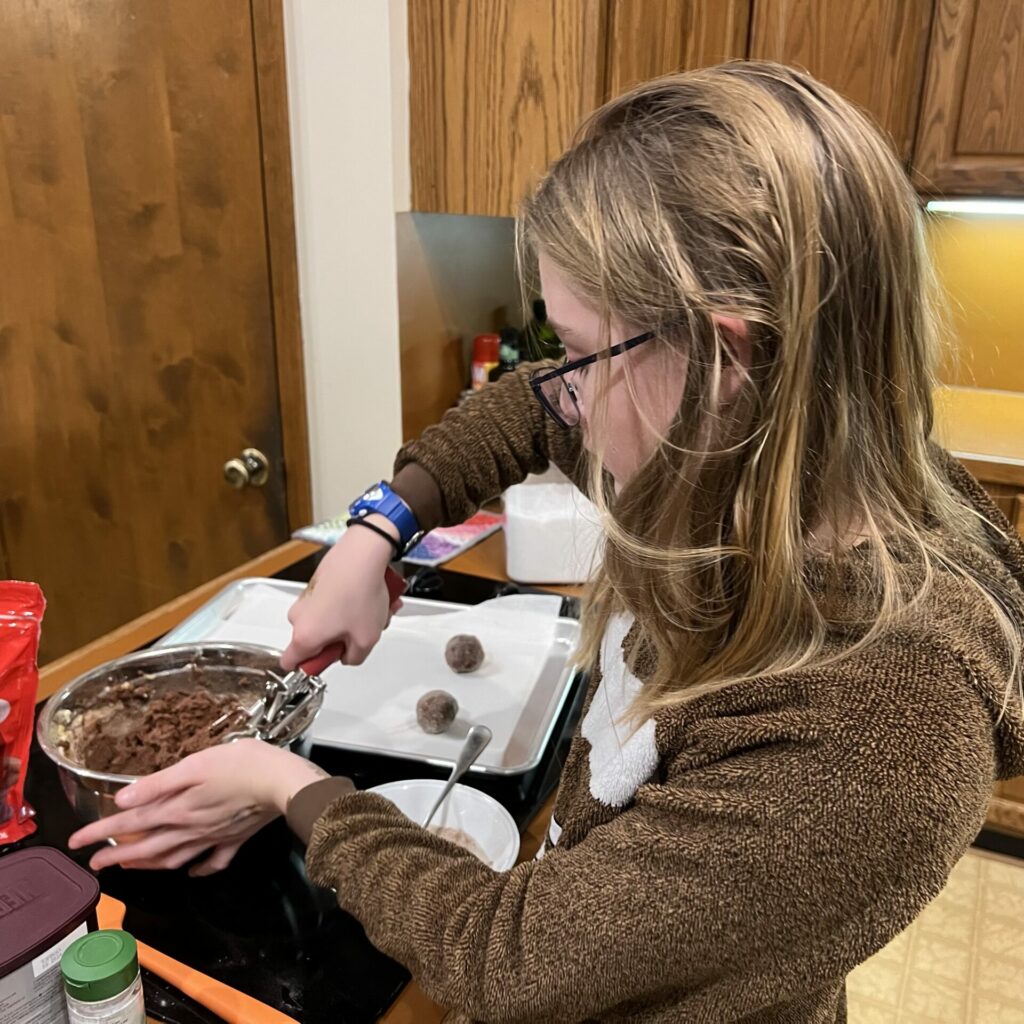 yes. it sure is josh allen. i picked up a yard sign at tops in batavia over thanks giving. derek hot glued a pvc pipe into the back of his arm and then added a dowel along. we slipped the pipe over the top "branch" of our tree and then used a couple of zip ties to secure the dowel to the "trunk" of the tree. and then joshy was leaping over our tree. clearly, this is our year. (i say as we are eliminated from the playoffs in late january).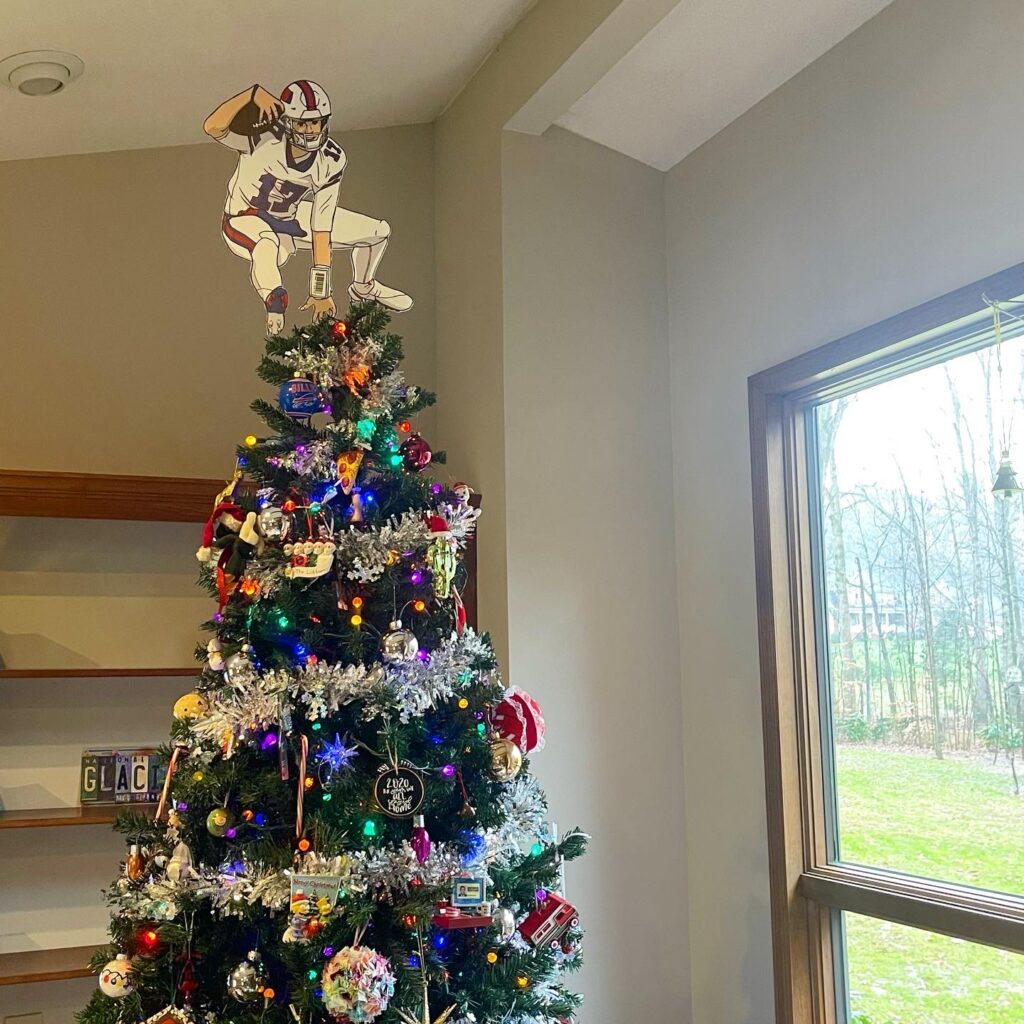 anyways. at least we got the tree up. the bare minimum for christmas this year. now the festivities can commence or whatever.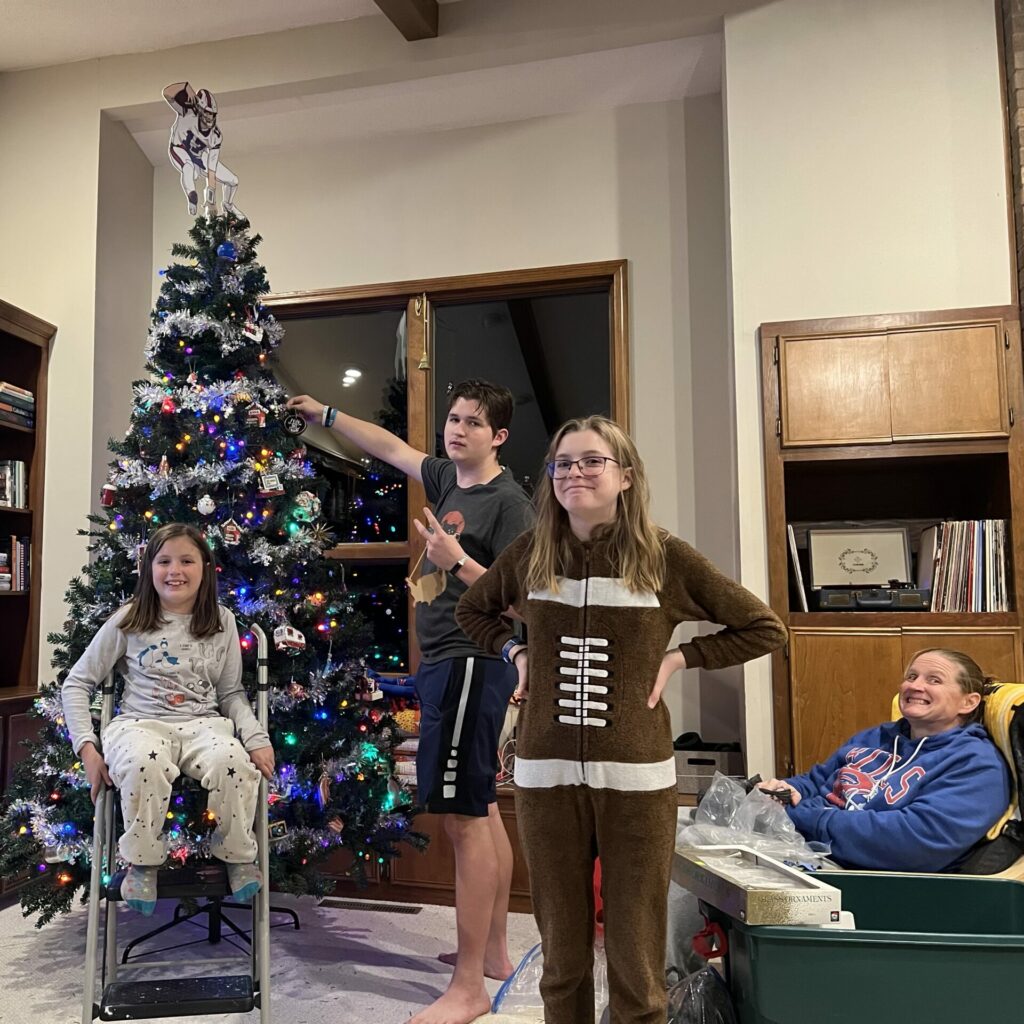 ok. so i don't really have any festivities. in years past, i have made up an elaborate schedule for the advent calendar, which has included going to moravian candle teas and the festival of lights, polar express and elf movie themed nights, cookie baking and decorating, and, well, you get the idea. this year. i stuffed all the bags with candy and that was it.
and then, before we knew it. it was actually christmas. even if everyone was sort of ho hum about all the lead up, no one was complaining about getting hundreds of dollars of gifts. but first. obligatory lidkid pic.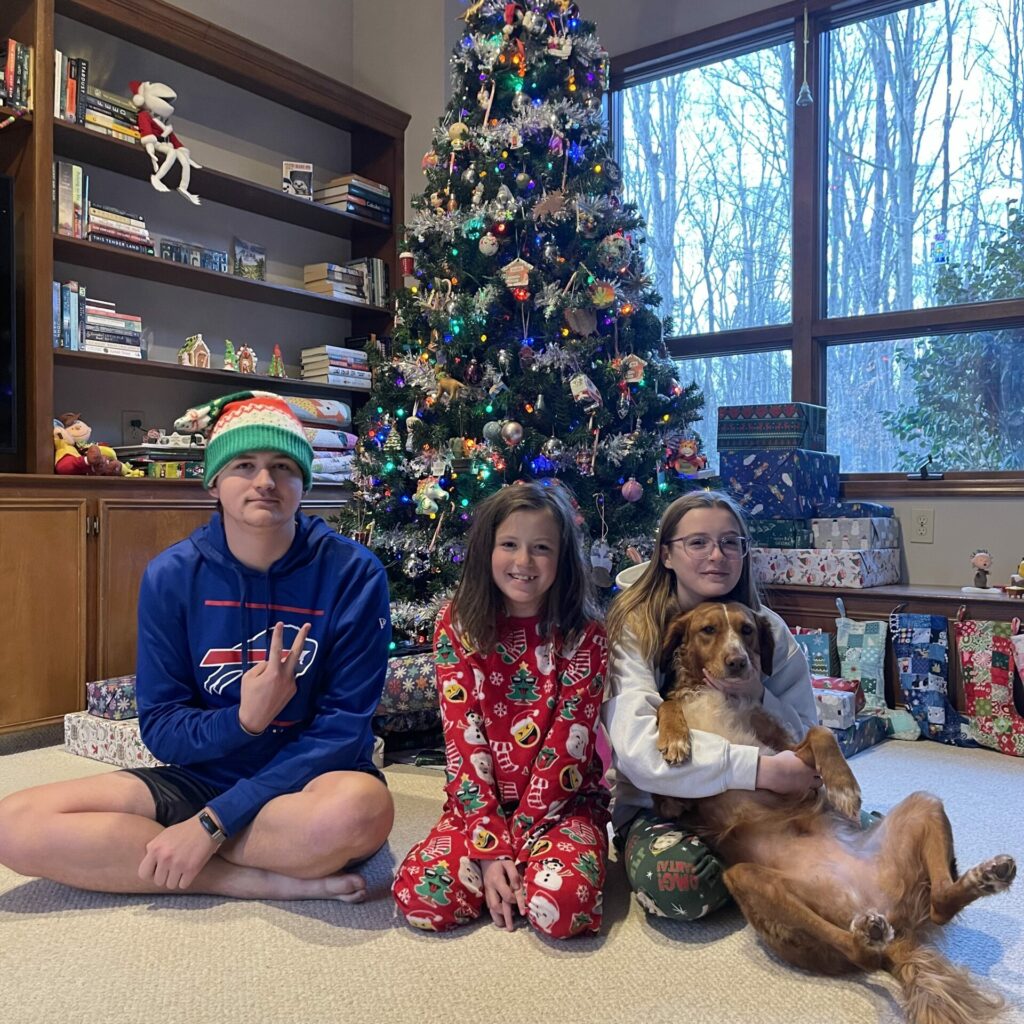 then, the gift opening mayhem.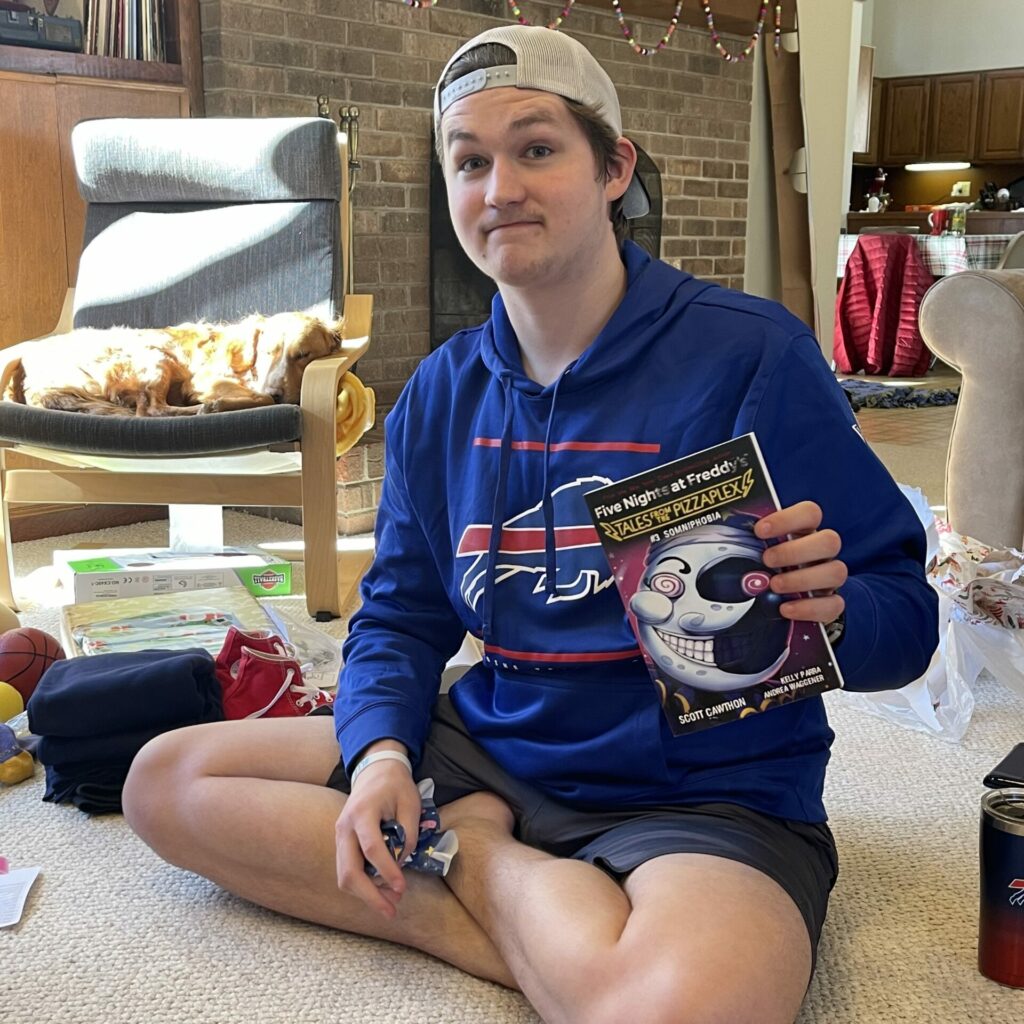 anna got an instax camera and took all the fun polaroid-esque photos. the first subject was ruby.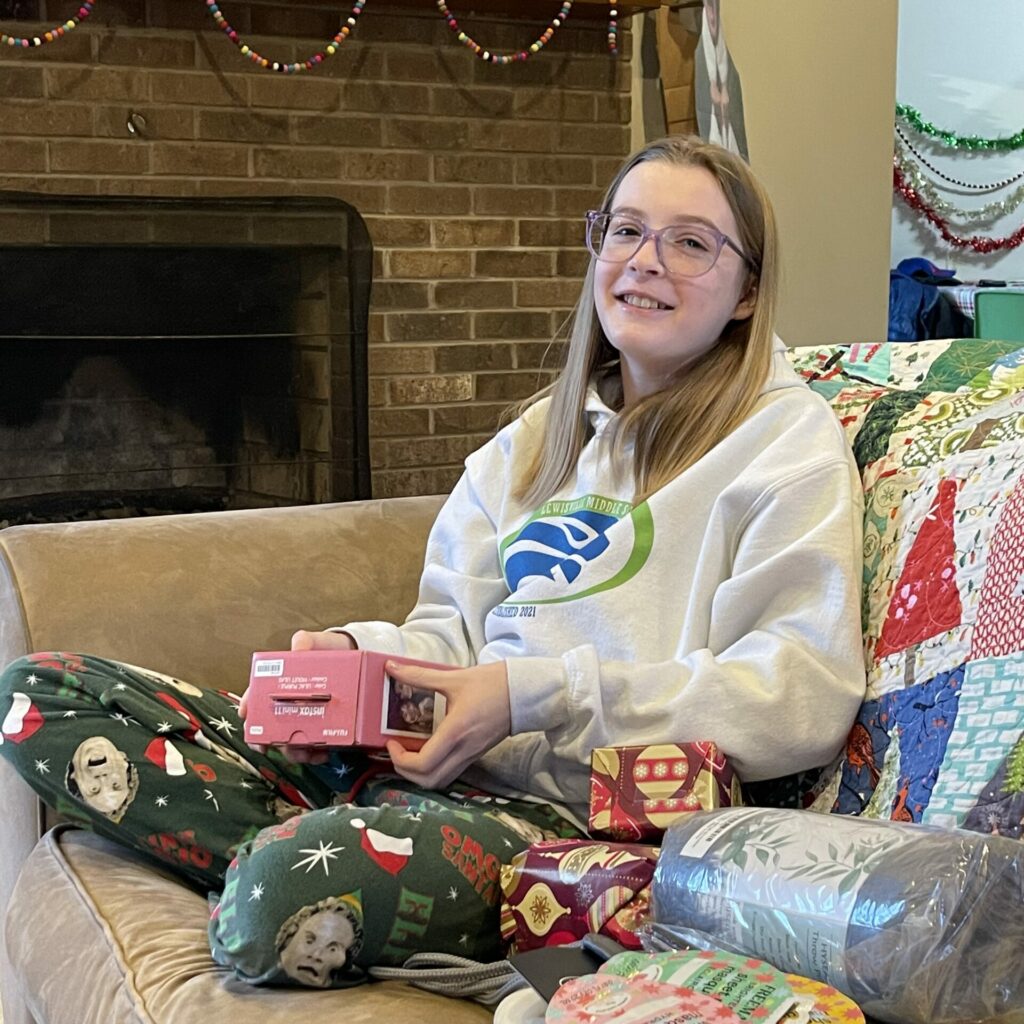 i got a lot of good stuff. my biggest gift was an apple watch. but i got a lot of good sewing loot. and some baking necessities (and non necessities, like this great british baking show hot pad from anna). and from frankie, a fun josh allen welcome mat. like i said. this is the year. (except we all know it's not).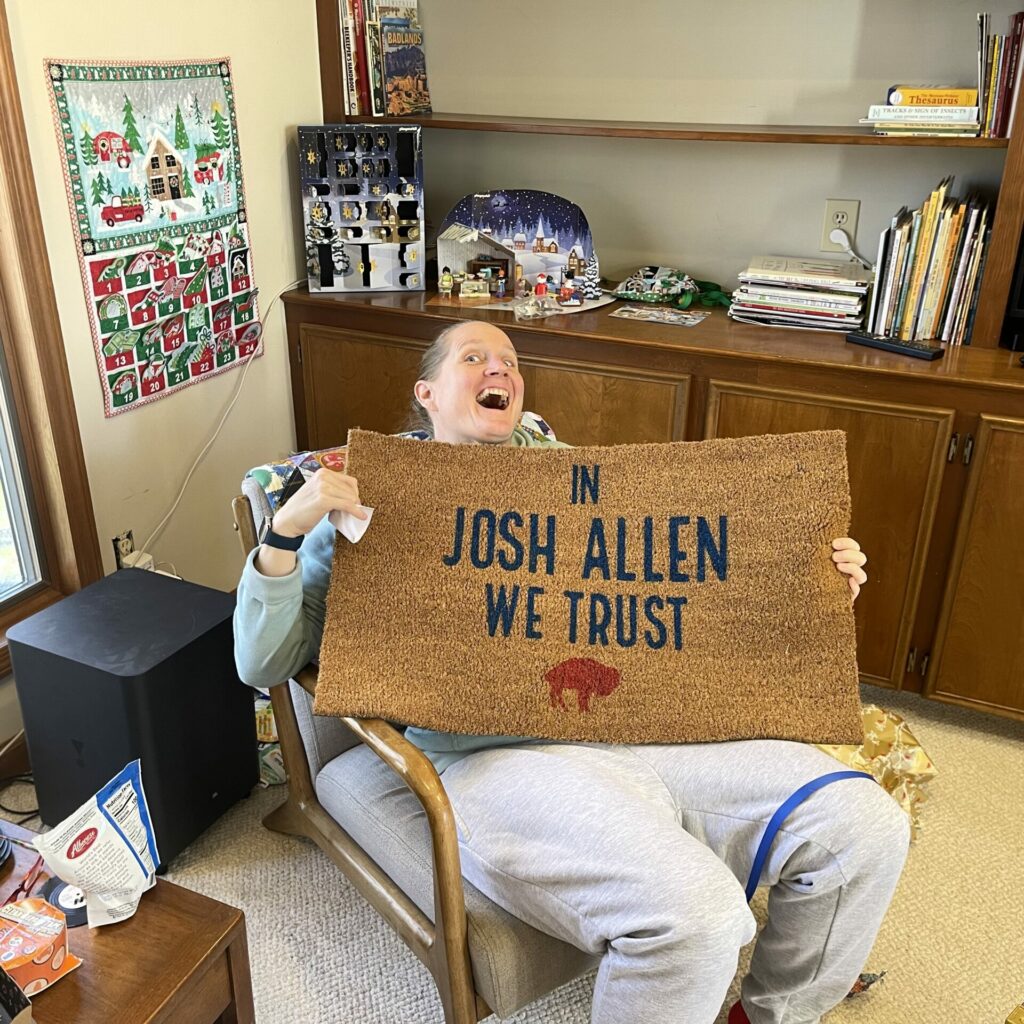 derek's parents came over in the afternoon and hung out and we prepared a prime rib feast for dinner. i also ate one million cookies. and then, christmas was over.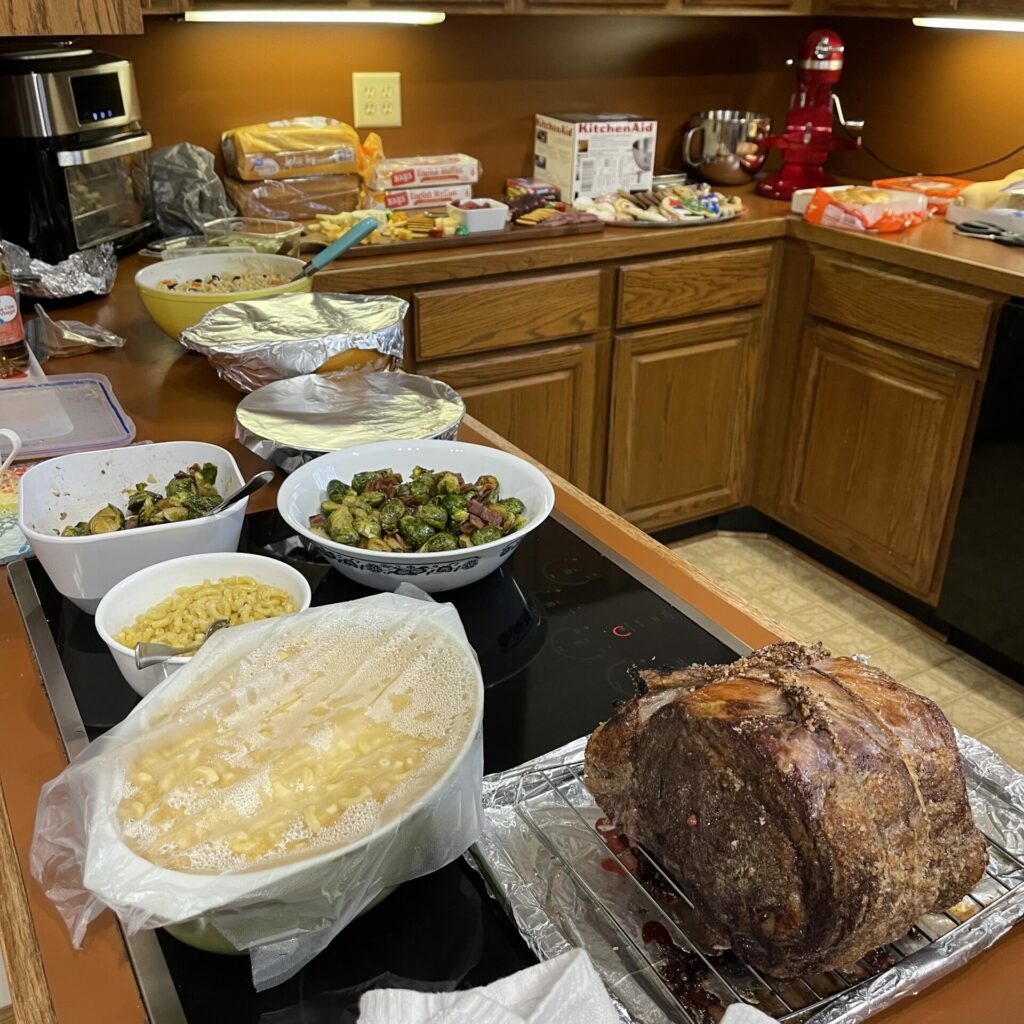 ok. actually it sort of wasn't. due to an untimely covid infection, we weren't able to have the annual grandlidbom "swedish christmas" the week before christmas. so, a few days afterward, when derek's sisters fam was back in town, we all assembled one more time, for more eating and present exchanging. i did a horrible job of photographing this event. all i have to show for it are these pics of isaac and i receiving and trying on our knox socks, which were a super awesome surprise.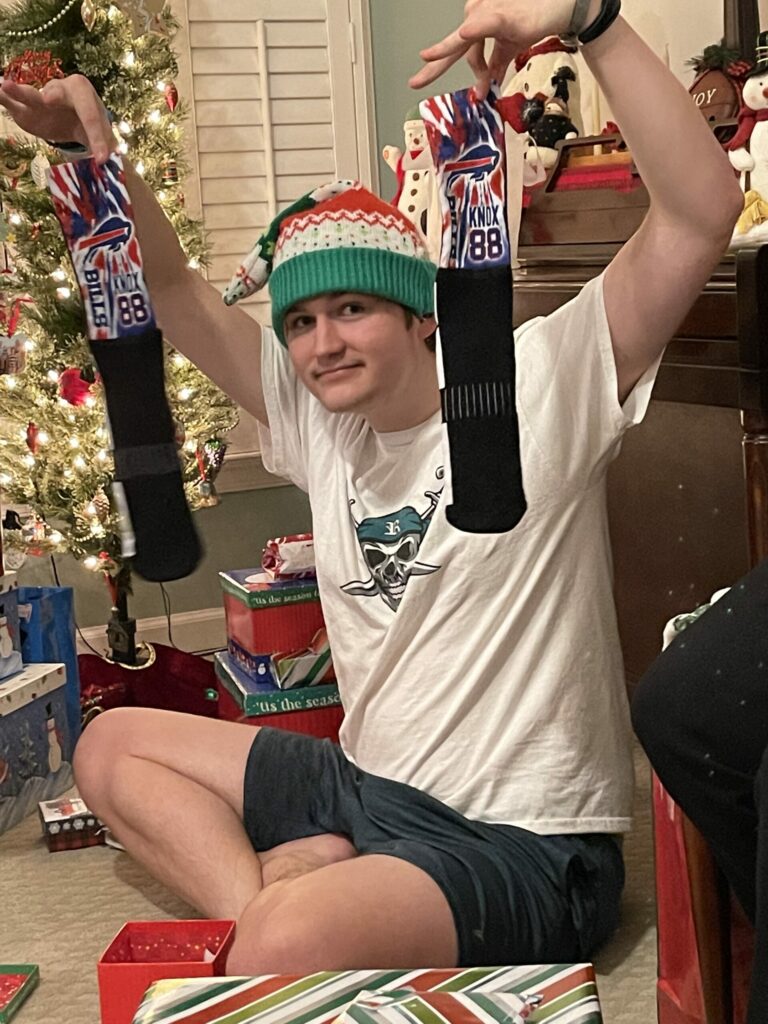 and then, we packed up the tree and decorations. and resumed our regular stupid life again.