i won't lie. i had very little christmas spirit this year. it was just really blah around here. and that trickled into my baking motivation. i knew at the bare minimum, though, i had to make cut out cookies to be decorated by the fam. hazel, who did not lack in christmas spirit was glad to help me. of course we were not constrained to just christmas shapes, throwing in some buffalos, unicorns, and cats. basically, we can christmassify anything. once an arsenal of cookies, sprinkles, and icing was assembled, it was time to begin.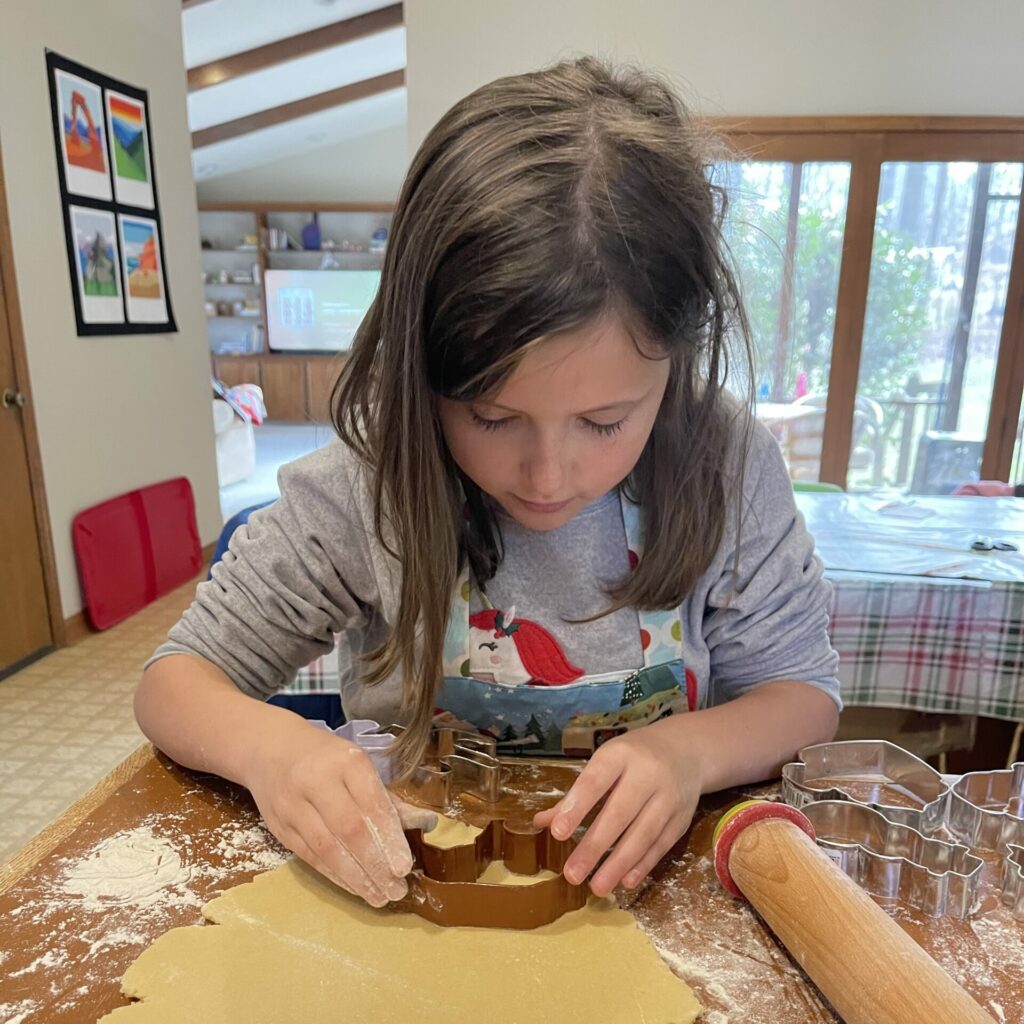 and. that was the only photo of ike. he decorated about four cookies, in record time, and then asked to be excused. and i didn't get any photos. but, i managed plenty of the more meticulous and thorough decorators. hazel is getting so good. i love it.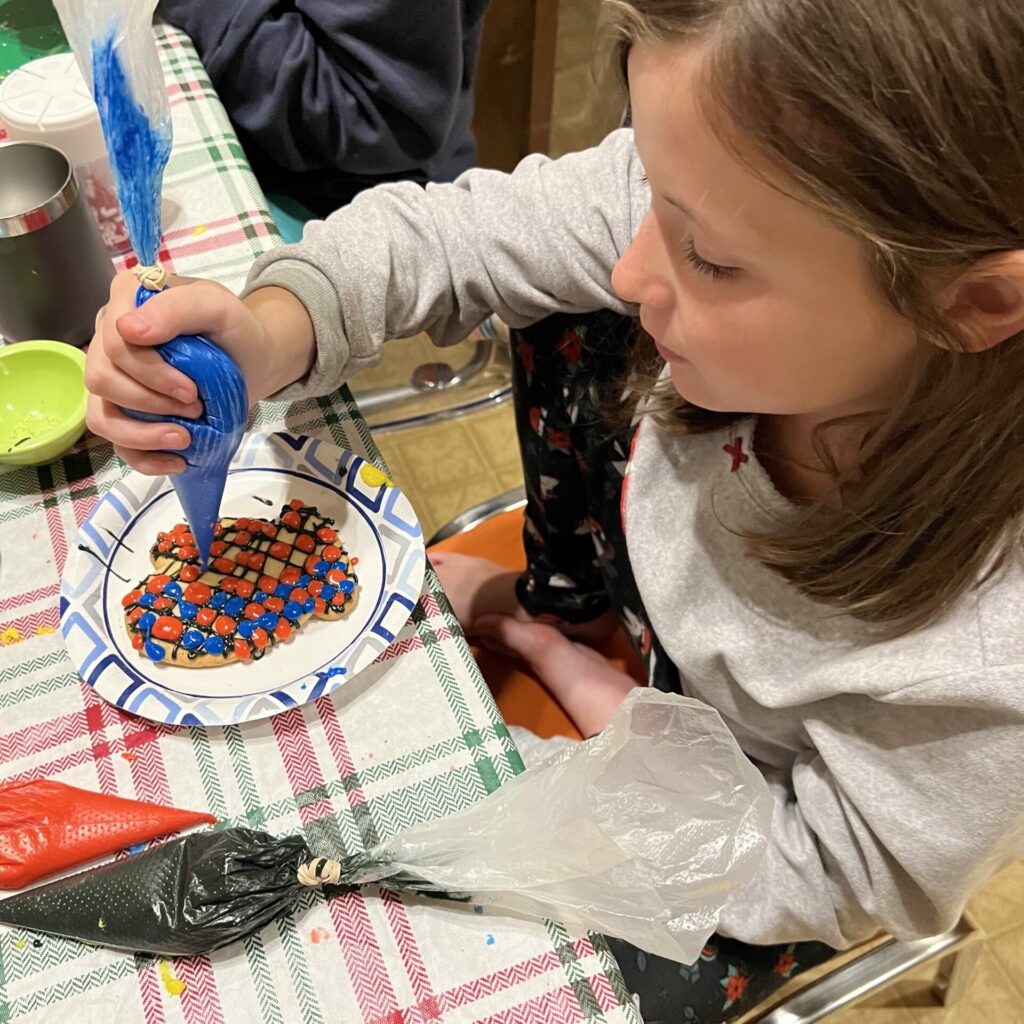 derek snapped a few, so there's proof that i was participating. a pleasant surprise.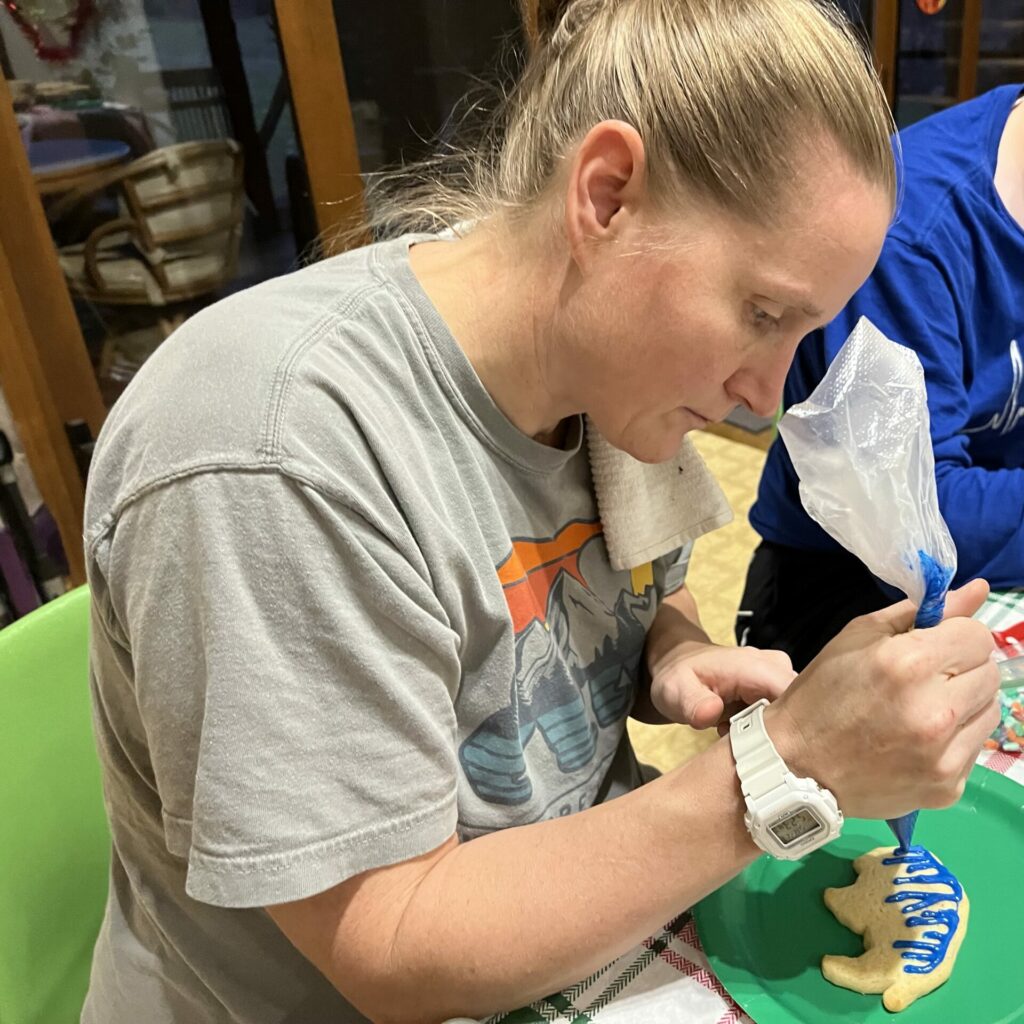 anna chugged along, making lots of masterpieces herself. and adding taylor swift commentary.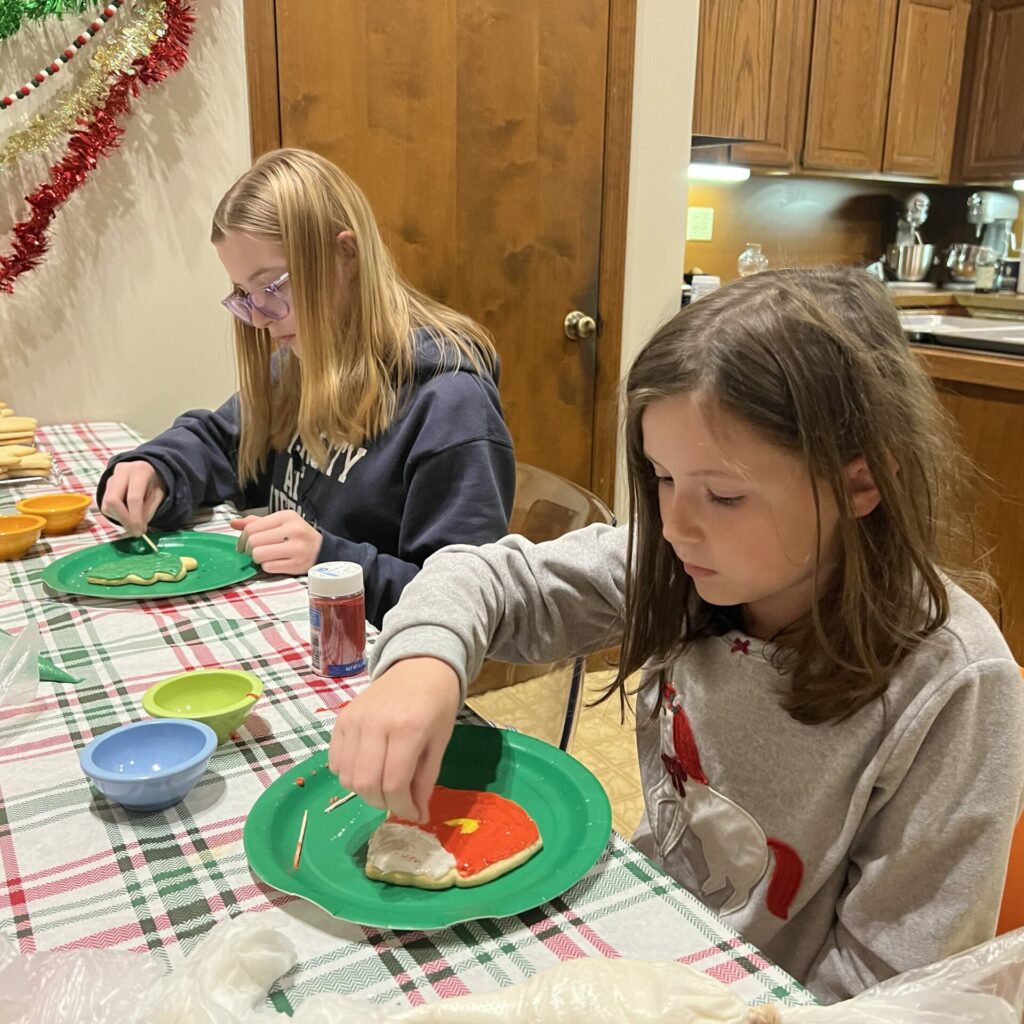 everytime we decorate cookies, it seems that we make more and more bills themed options. we have branched out from simple gingerbread men. we were pretty excited to add a nutcracker into the shapes this year, but we are glad to turn mittens, snowmen, trees, trucks, and lights into bills themed cookies as well. anyways.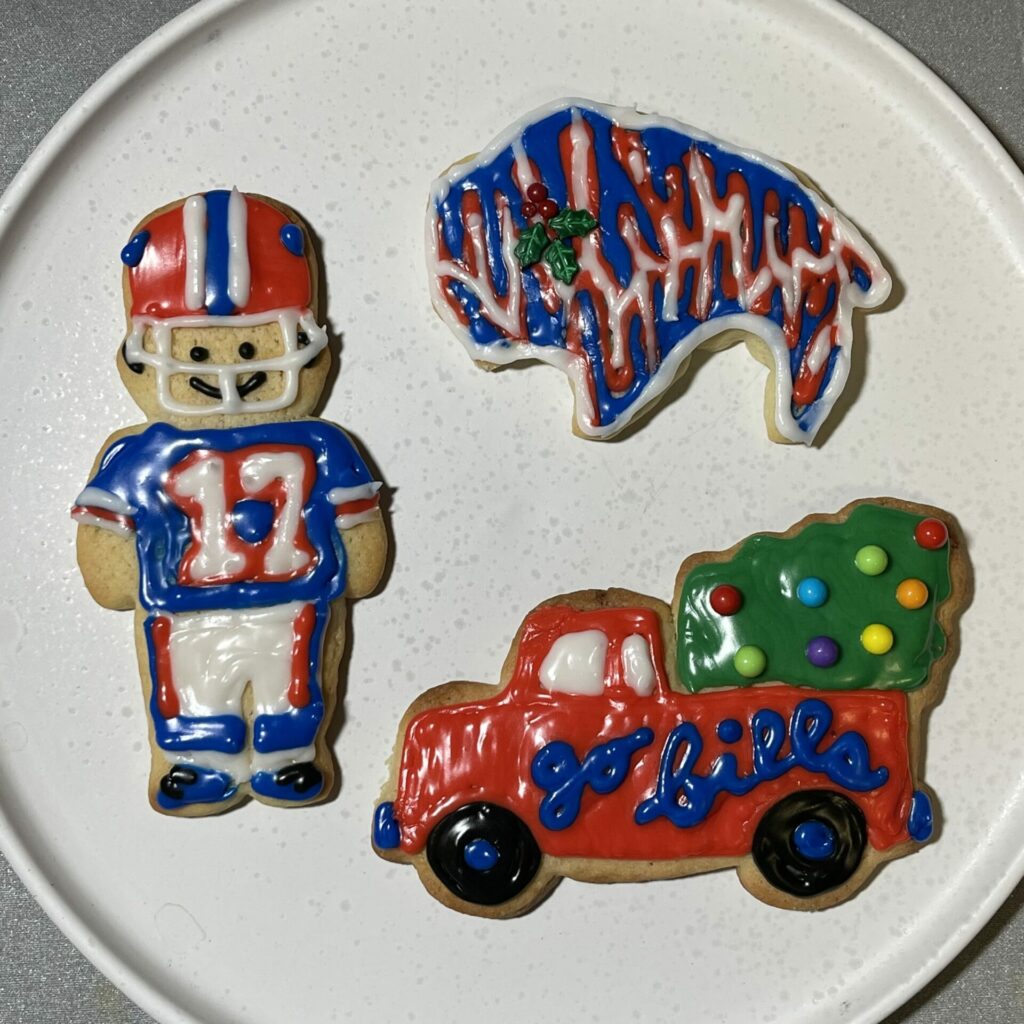 here's the complete collection of my cookie artwork. i got stuck doing all of the reindeer and santas, which i will try to remember for next year.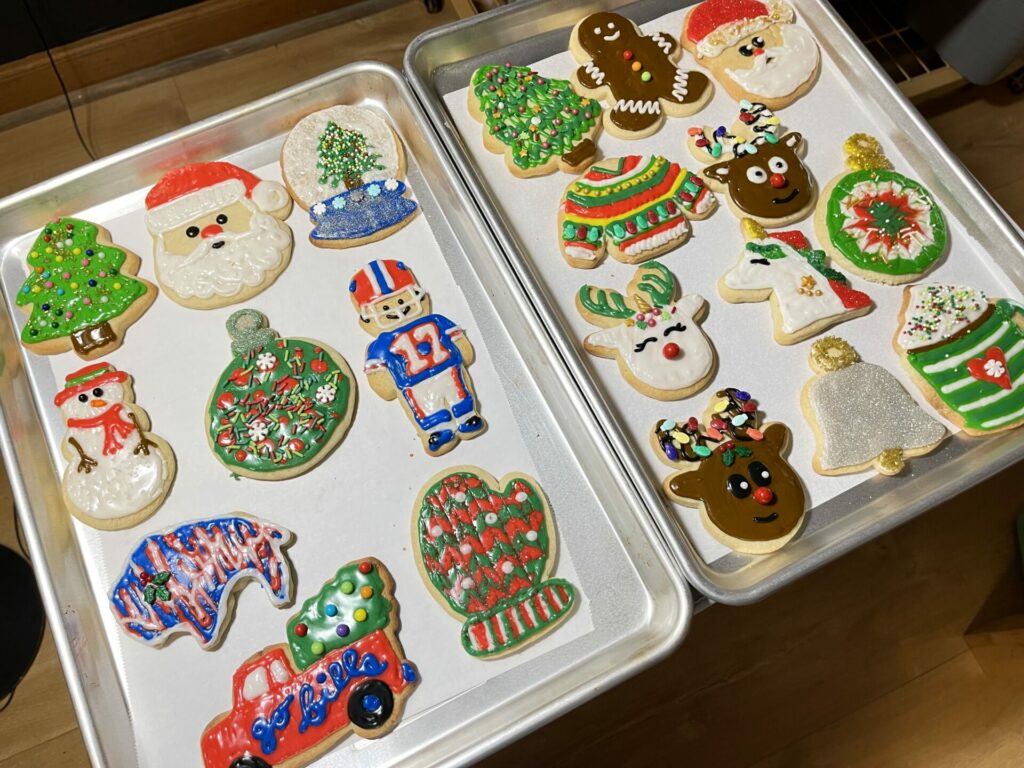 hazel made some fantastic cookies. she leaned heavily on the use of rainbows, for sure. and since i don't have a photo of all of anna's cookies together, i'll just leave you with this scrap cookie, made by frosting the last cookie and then rubbing it all around on the leftover sprinkles on our plates. so beautiful.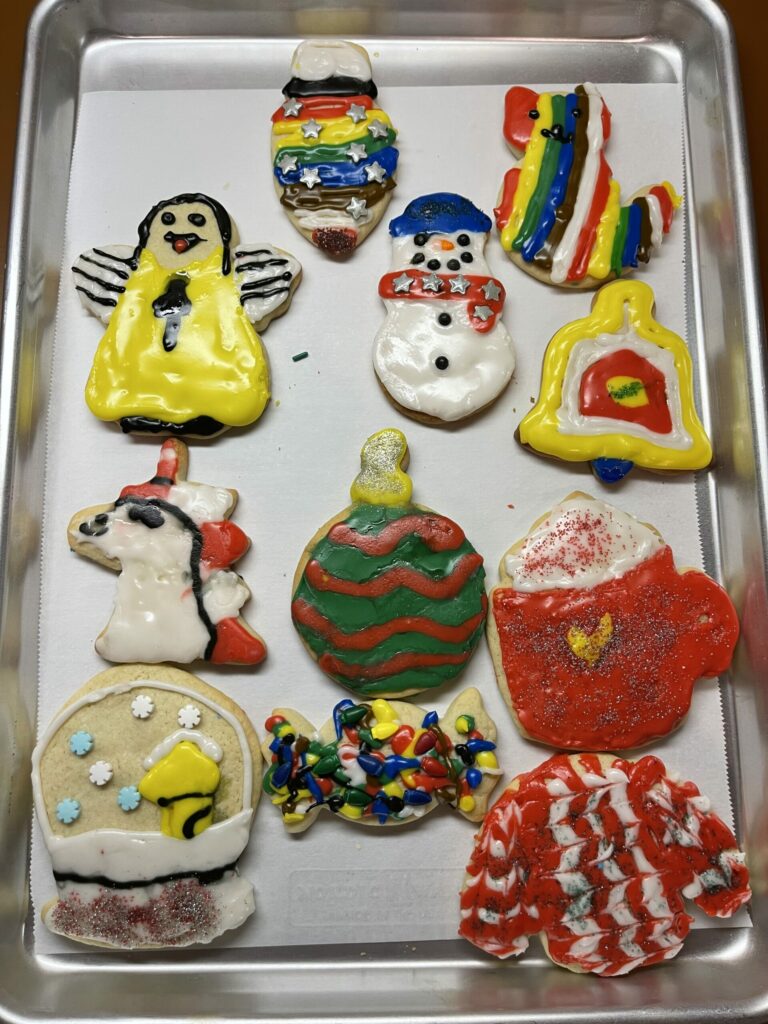 unfortunately, i didn't get photos of all of anna's cookies (or isaac's). so, this pic of most of the cookies on the counter will have to do.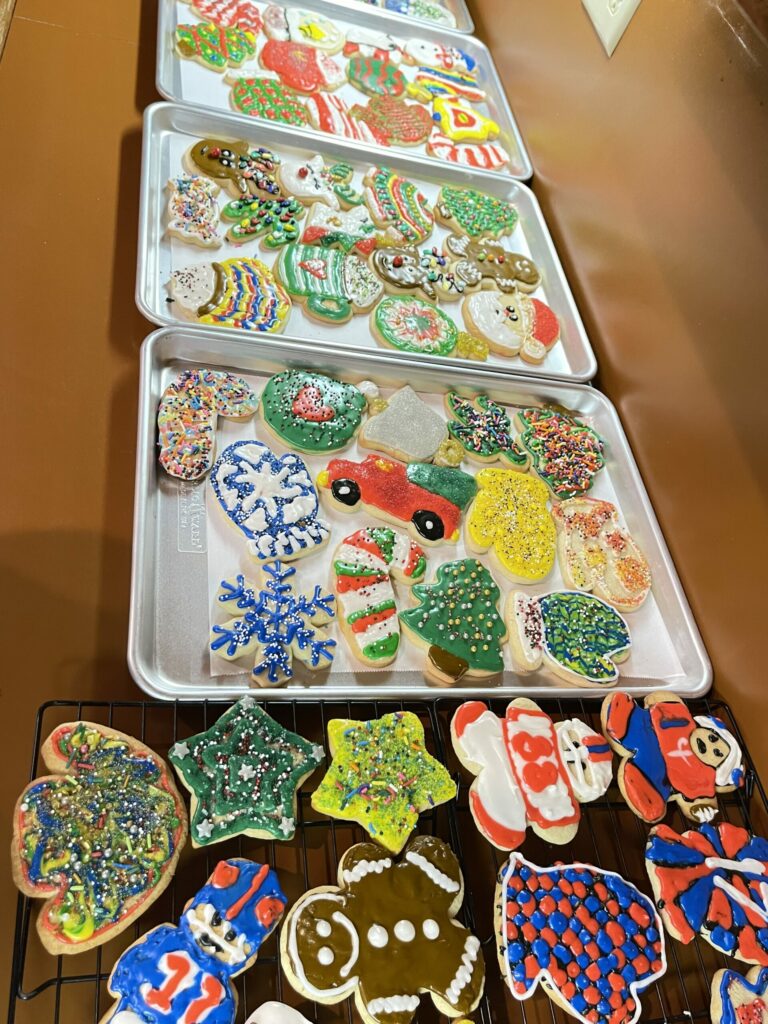 even though i wasn't feeling it, after the decorated sugar cookies were in the books, i decided to make "just a few" different christmas cookies to have around the house. i mean. derek got me a fancy new mixer so i had to right? plus i had a really cute helper.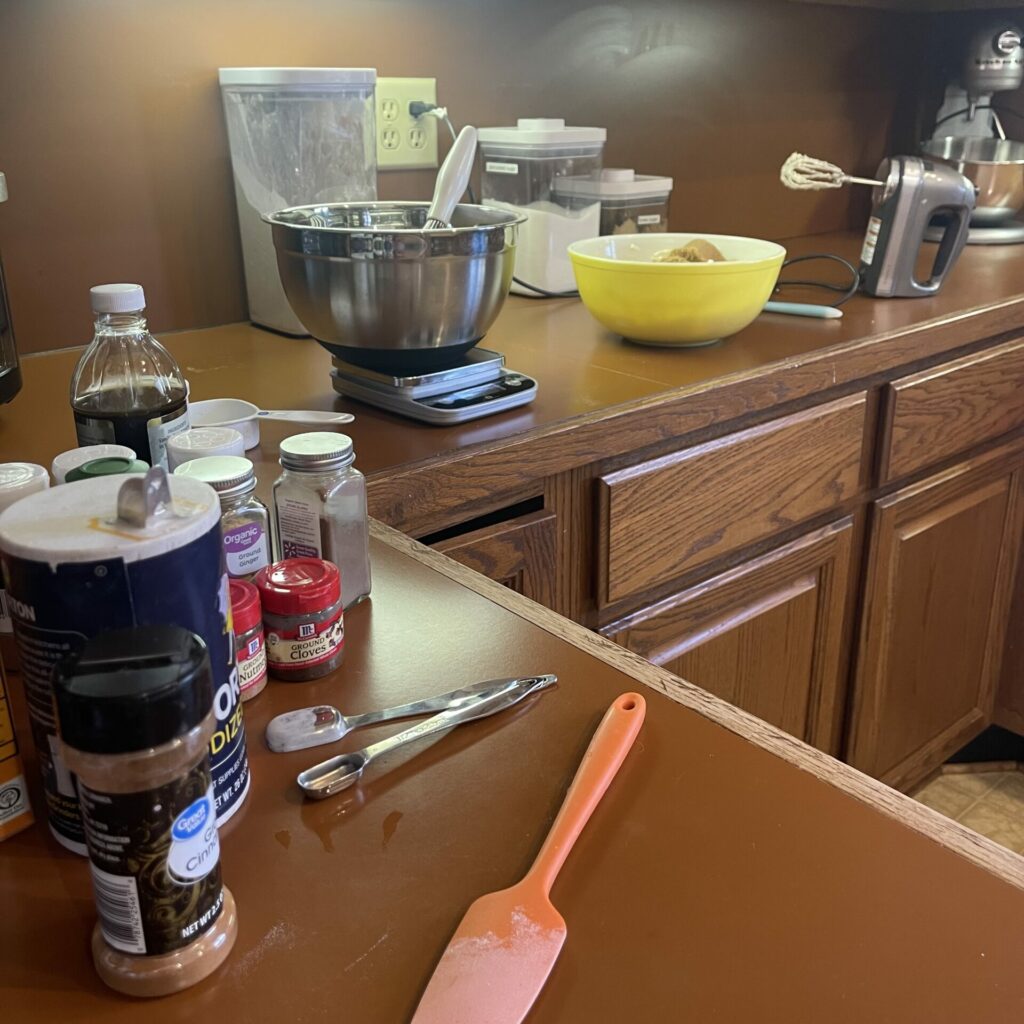 made a bunch of the usual suspects. chocolate snickerdoodles. peanut butter blossoms. and cranberry orange swirls.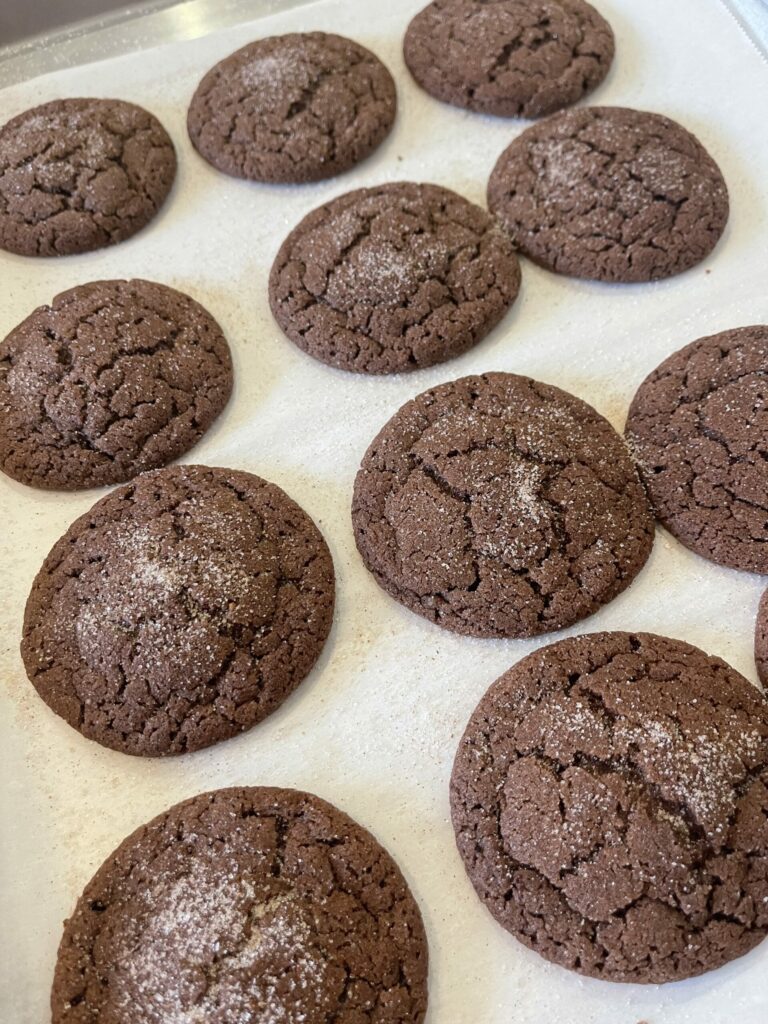 i swore i wasn't going to go overboard and make a zillion cookies and feel any sort of obligation to make plates to be delivered all over town. but then. before i knew it. my counter was full. did i stop there? no. no i didn't. i added m&m cookies and snowball cookies to the mix.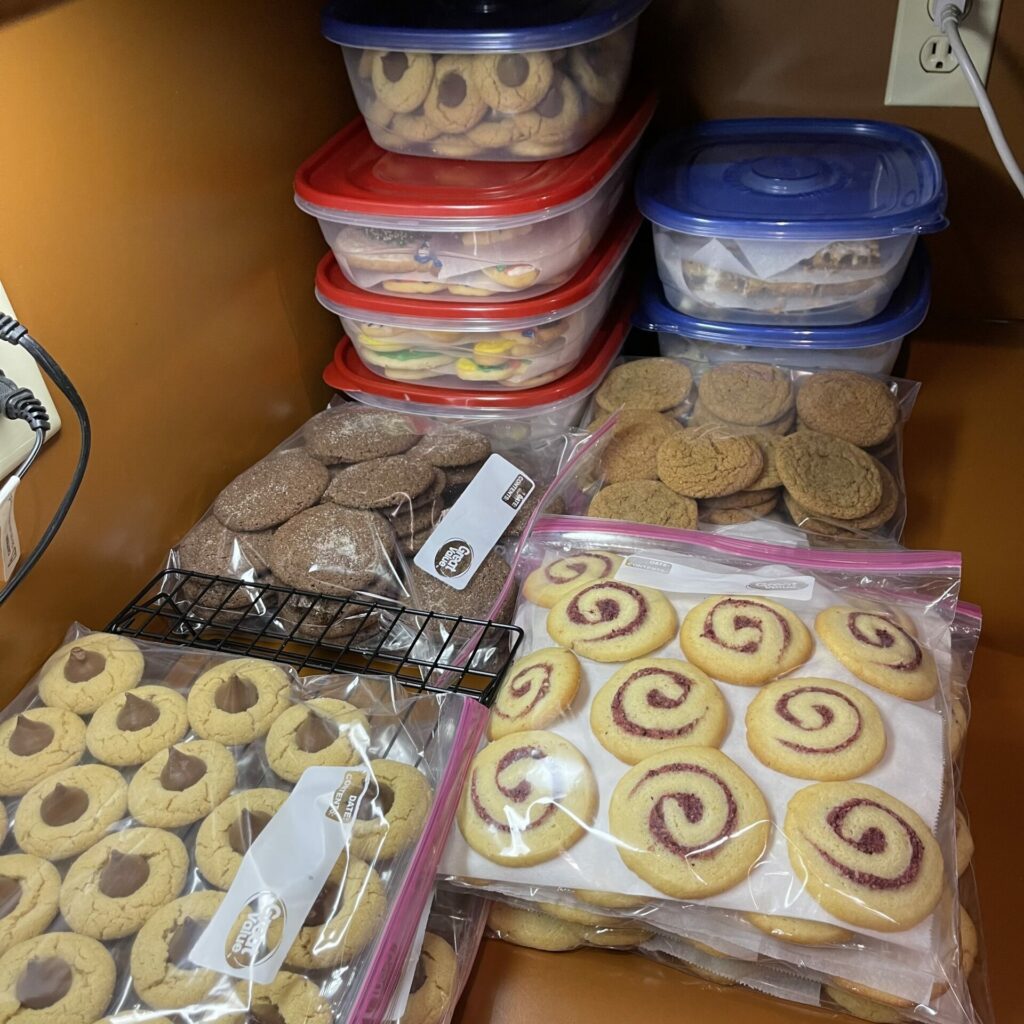 so of course, i made up some stupid plates of cookies, and delivered them all over town. friends. family. my trainer at the gym. three plates to my quilt shop. hazel was an excellent helper. 🙂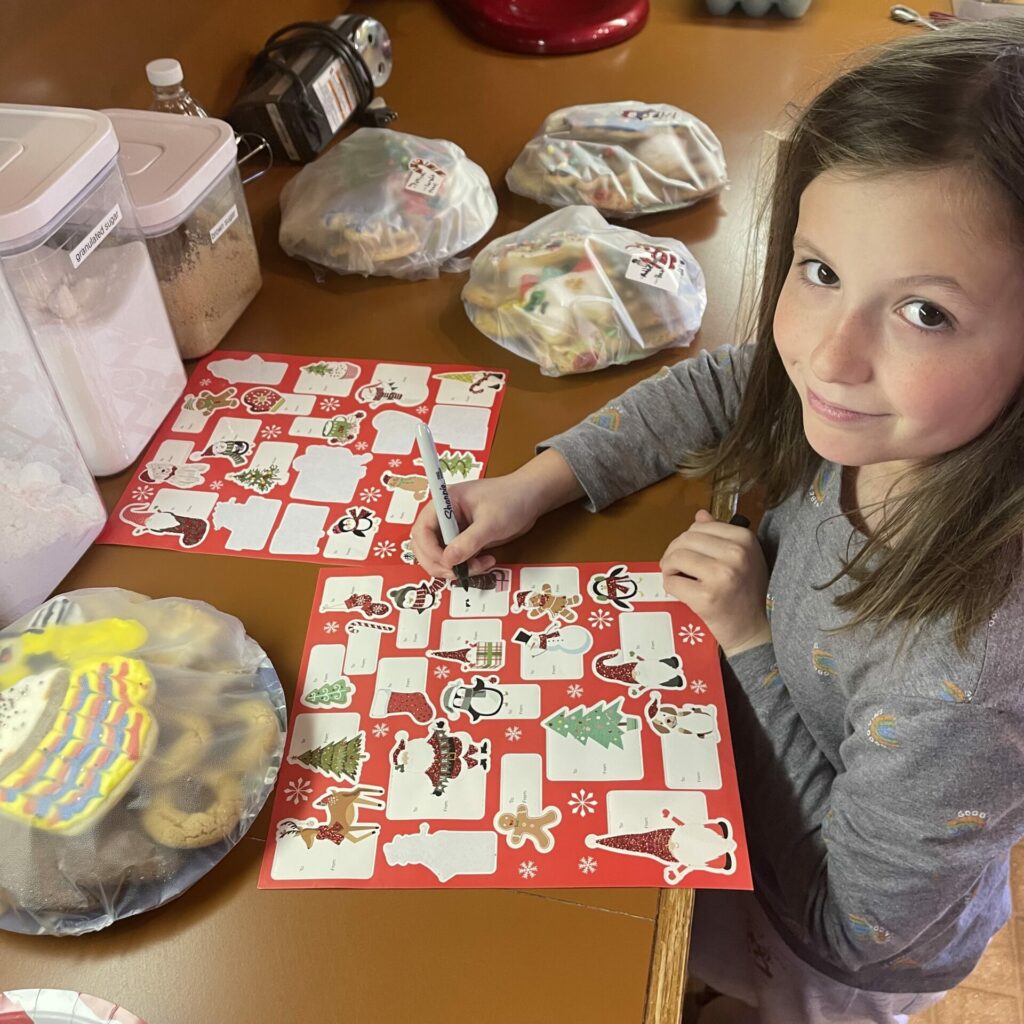 even with all the plates given away, we still had a zillion for us, and plenty for our christmas AND for the grandlidbom swedish christmas. what i'm saying is, i have no self control.