for spring break this year, we packed up and headed to an airbnb, in the wilderness of the nantahala national forest, on the tippy western end of north carolina.
as the children grow, so does the volume of our "luggage" (reusable shopping bags, mostly), making packing the back of the subaru feel like the most intense level of tetris ever played. but, we always manage.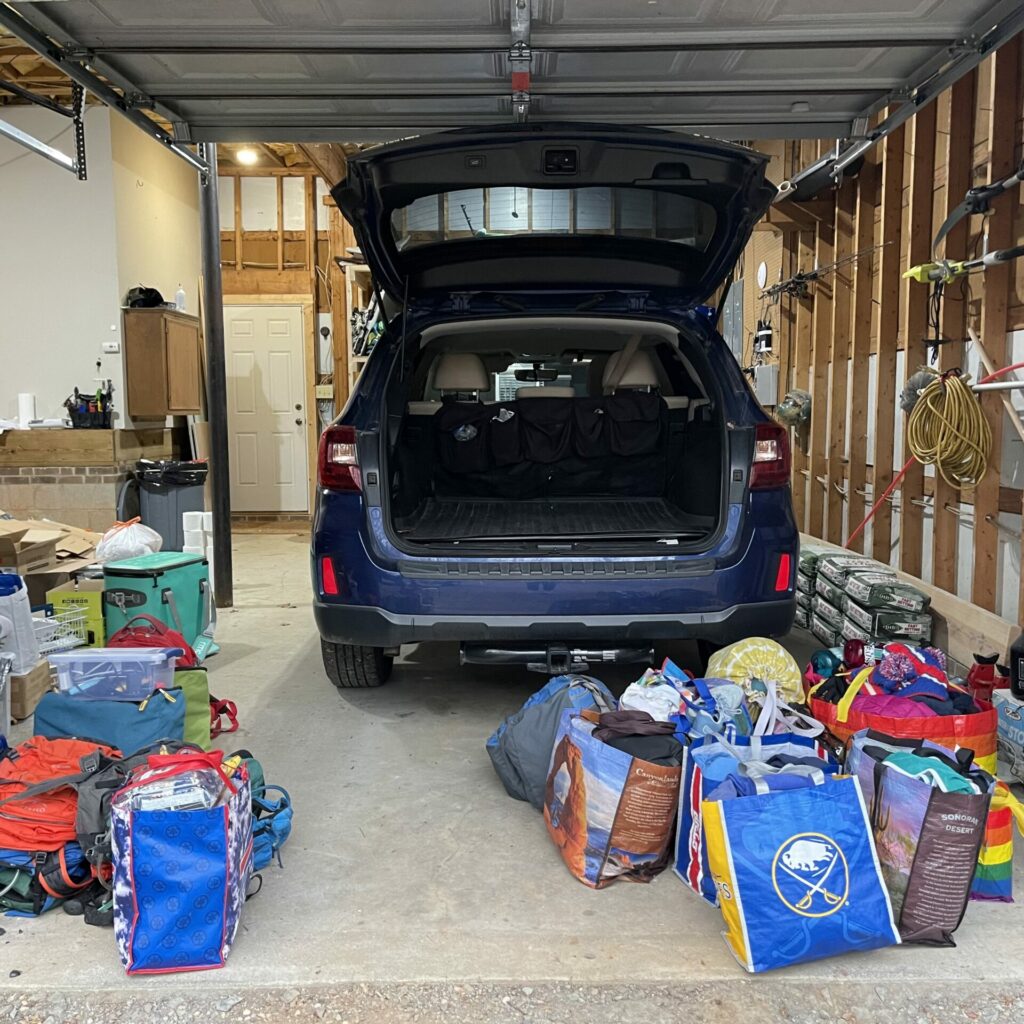 since we couldn't check in until 4pm, we planned to make a leisurely commute to our destination. as we approached black mountain, i remembered there was an online fabric shop that occasionally hosts open houses on the weekend. i quickly looked them up and saw that they were having one on the very day we were passing through, so this turned into the perfect first detour.
i have been following lo and behold stitchery on instagram for a few years now. all of her quilts and patterns are fantastic and her little shop was just as cute. it was pretty busy when we first got there, so we walked around a bit, got some lunch and came back. i was able to get some good pics, chat with the owners, and obviously do a bit of shopping. i picked up a few off the bolt fabrics, plus the official lo and behold palette picks bundle for robert kaufman, a mix of wovens and solids in the best colors.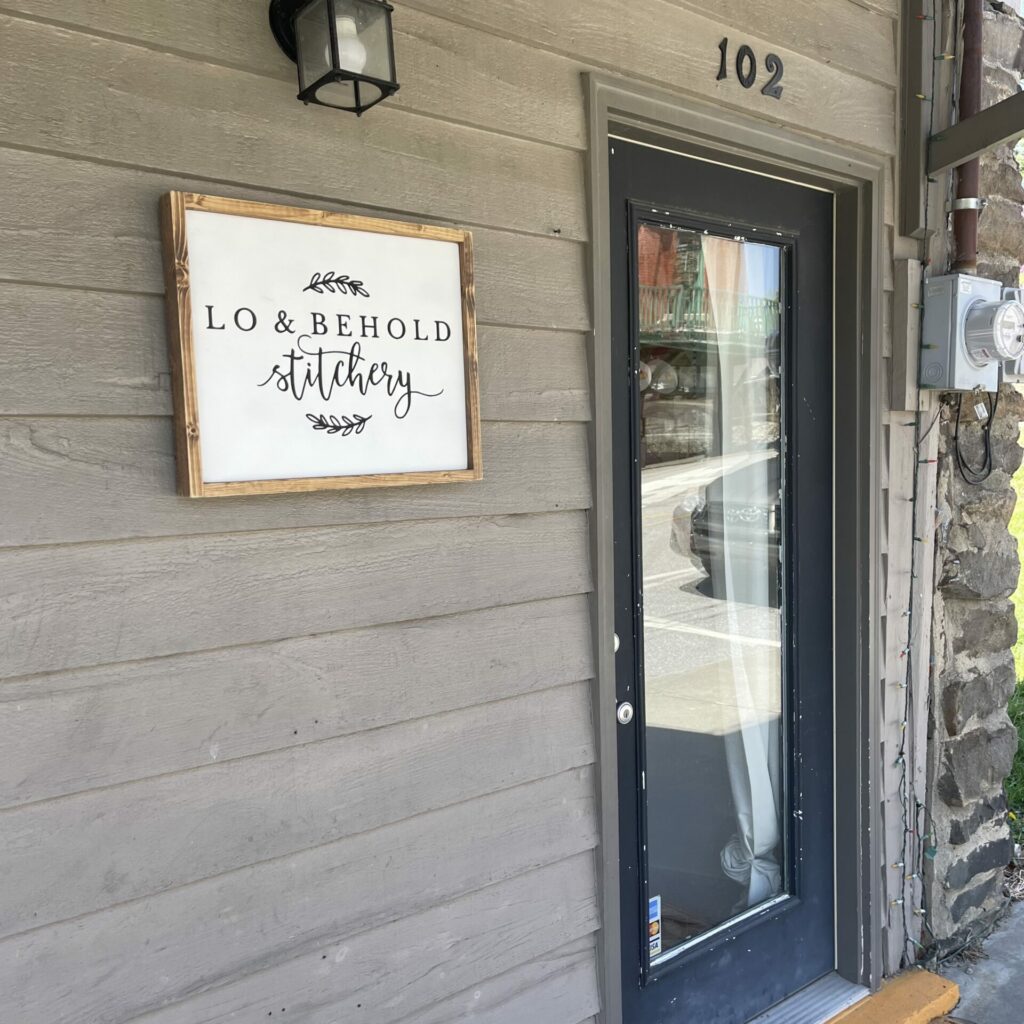 as previously mentioned. there was a lunch break. we hit up taco billy's and it did not disappoint. i don't remember the catchy names of the tacos i chose, but they were delicious and i ate every last scrap.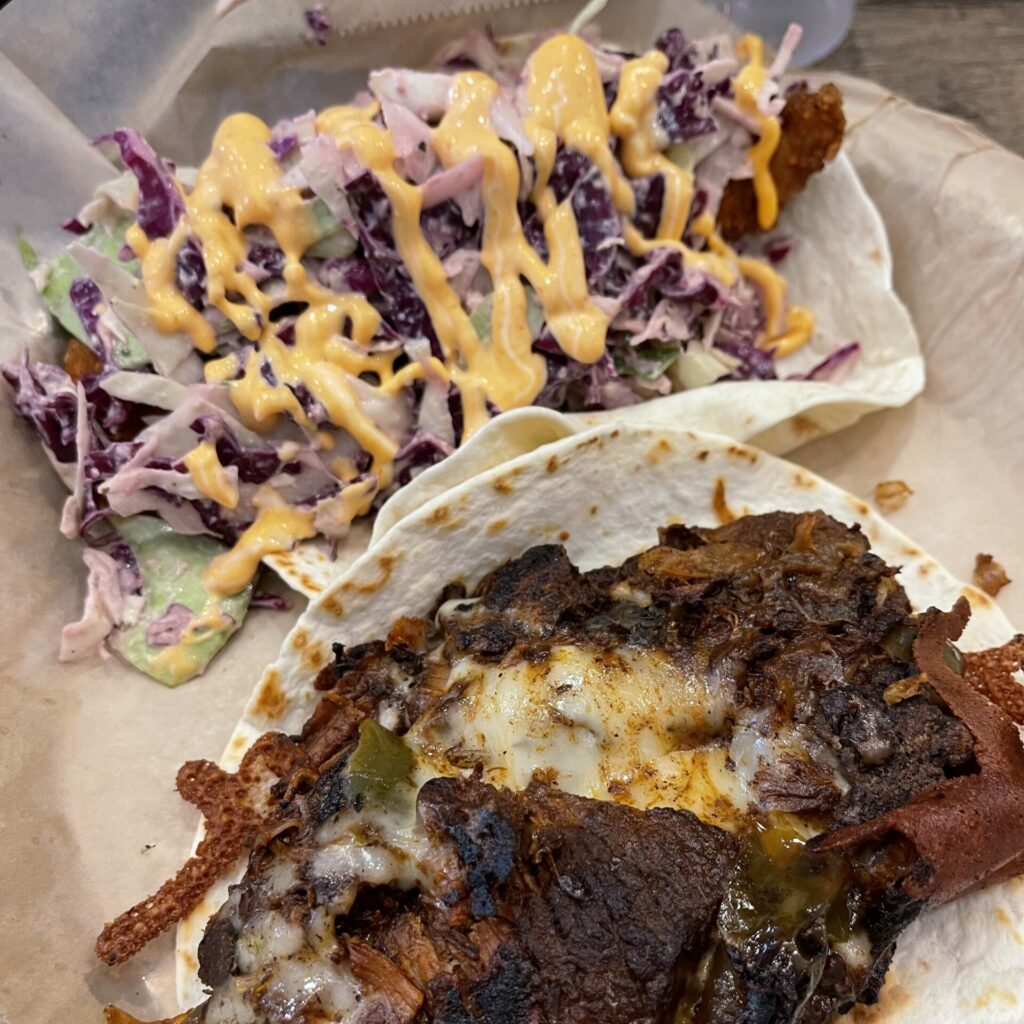 also whilst walking around, we happened upon a cupcake shop, so i obviously had to check out the competition. i had the lavender honey. hazel opted for red velvet (it appeared to have the most generous frosting to cake ratio) and anna got salted caramel. ike declined for some unknown reason.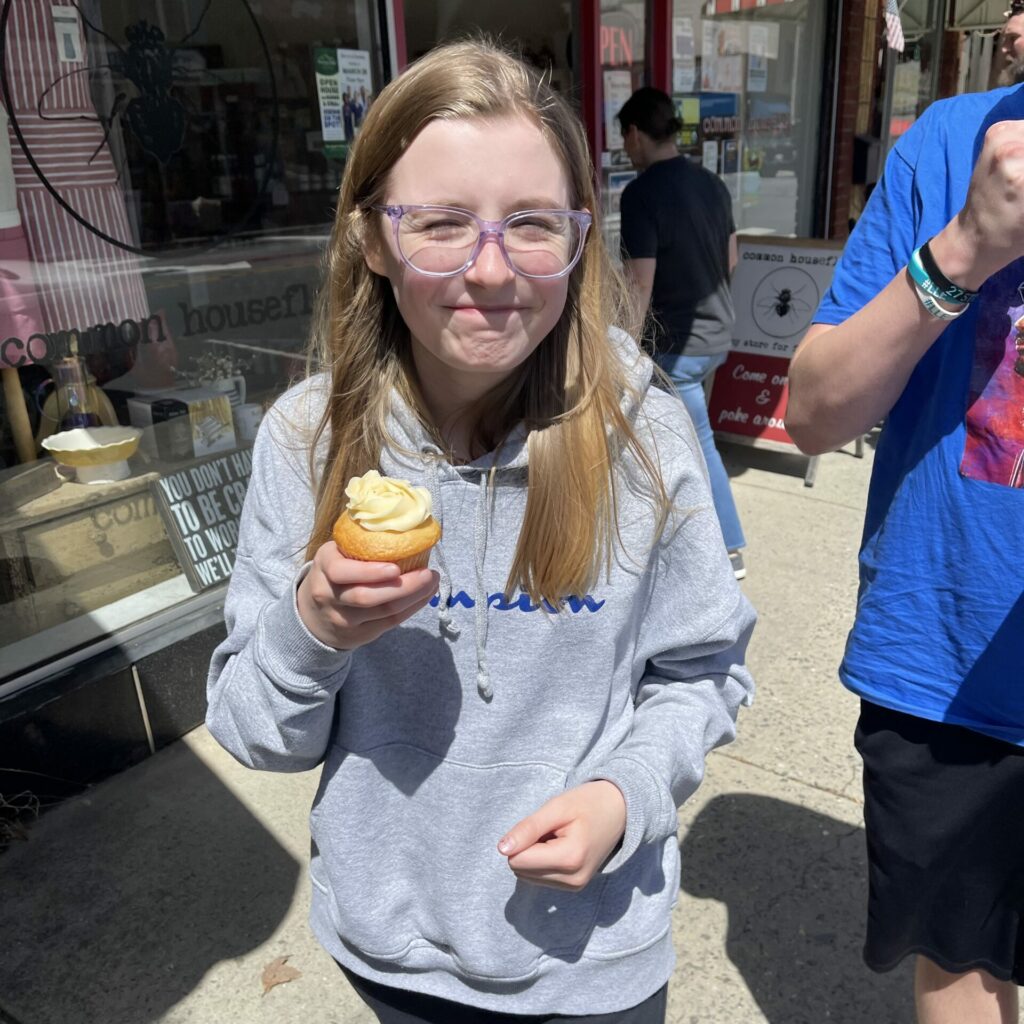 after our black mountain detour (and then a short asheville detour), we finished the drive to the airbnb and settled in. the girls were excited to discover a treehouse and swing and a lot of time was spent playing outside.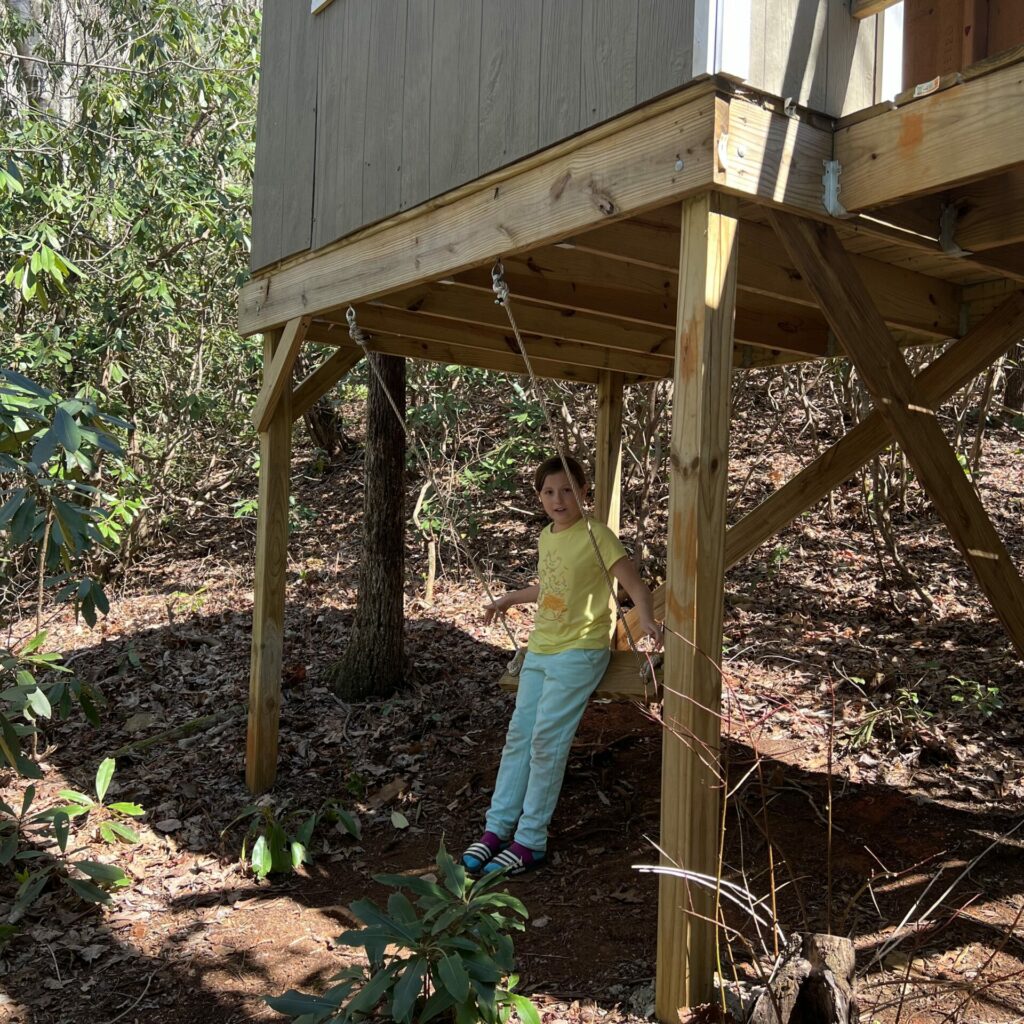 one of my favorite quilting pals lives not too far from where we are staying and when i told her we would be in the area, she invited our family over for dinner. we had a lovely night of stuffing our faces with tacos and smores (anna and i had really earned this extra treat after a huge hike earlier that day). unfortunately these are the only two pictures i took.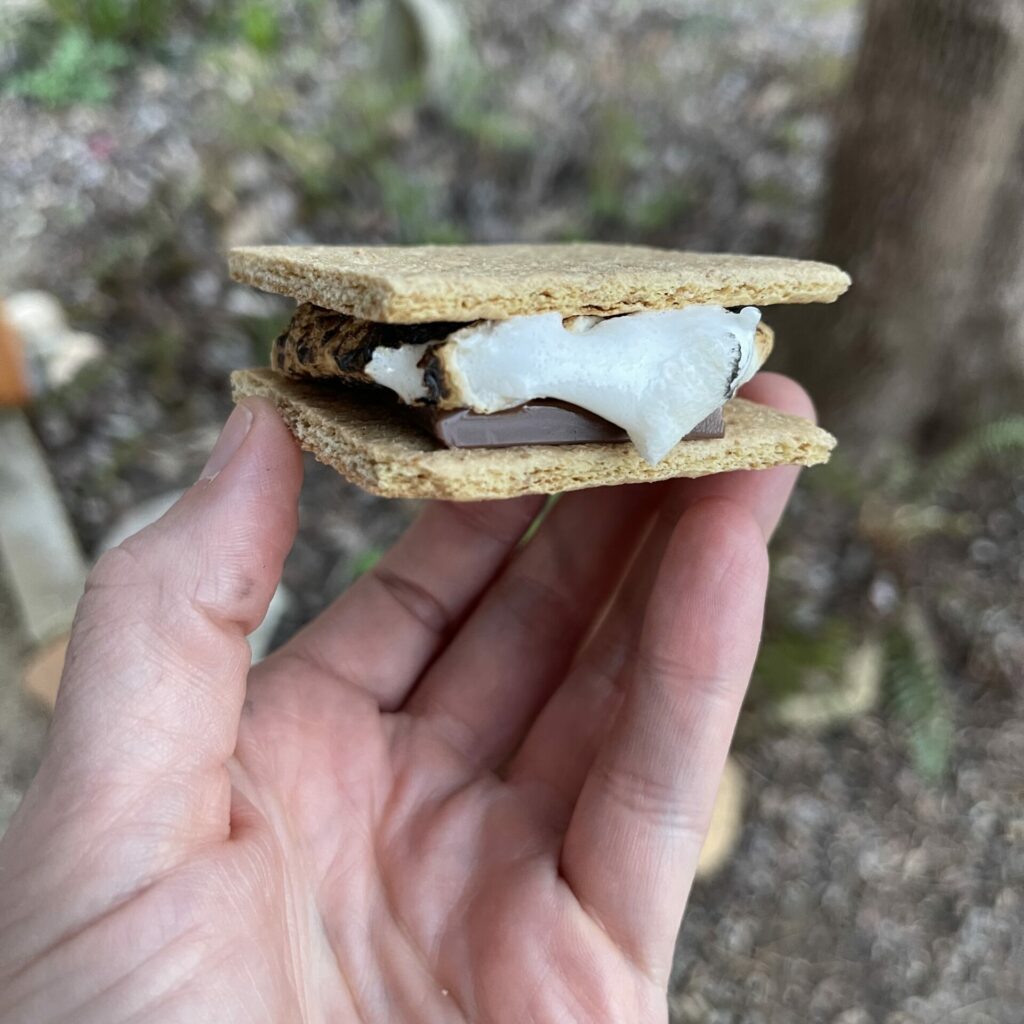 on our last day, we took a drive over to a waterfall we had been told about. i think it was called fire creek falls? anyways. it was nice. but far away. and we didn't have the energy left to hike closer.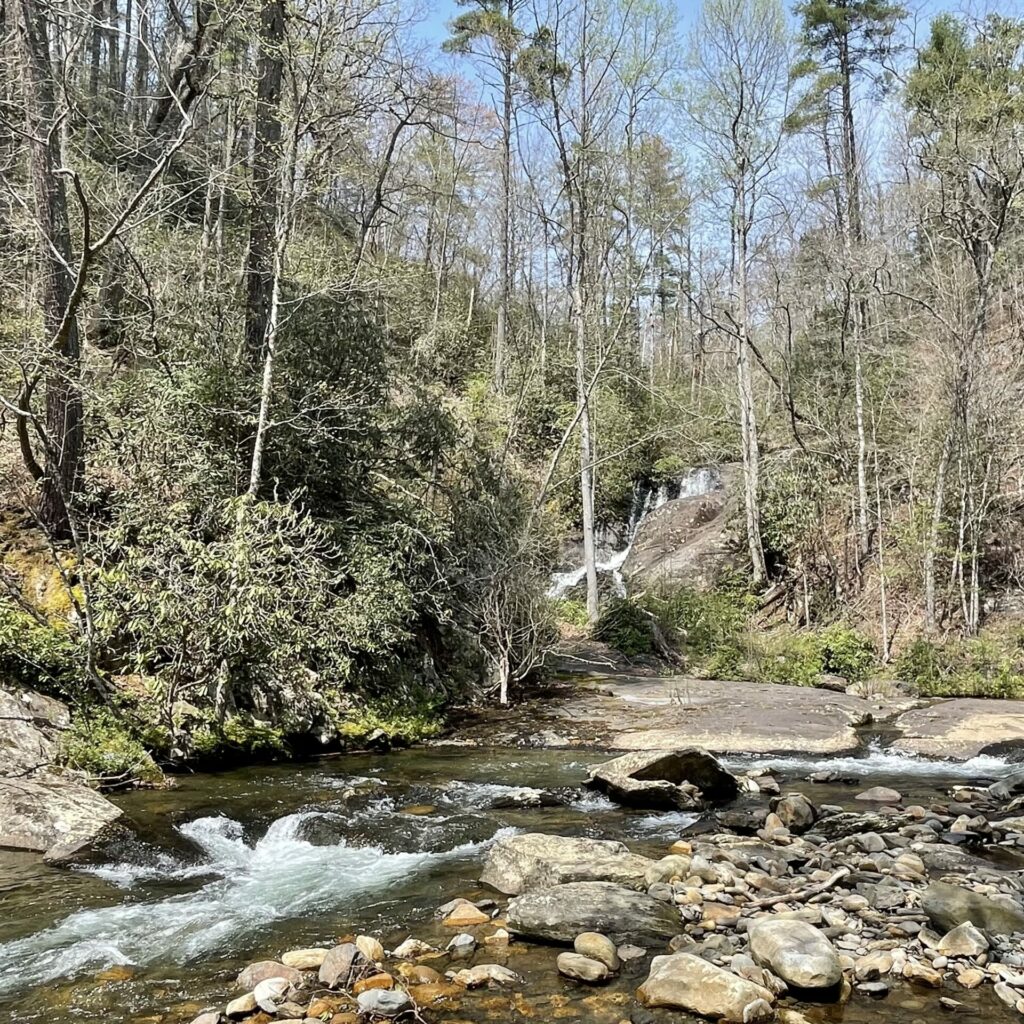 we did, however, have the energy to play around in the frigid waters for a little while.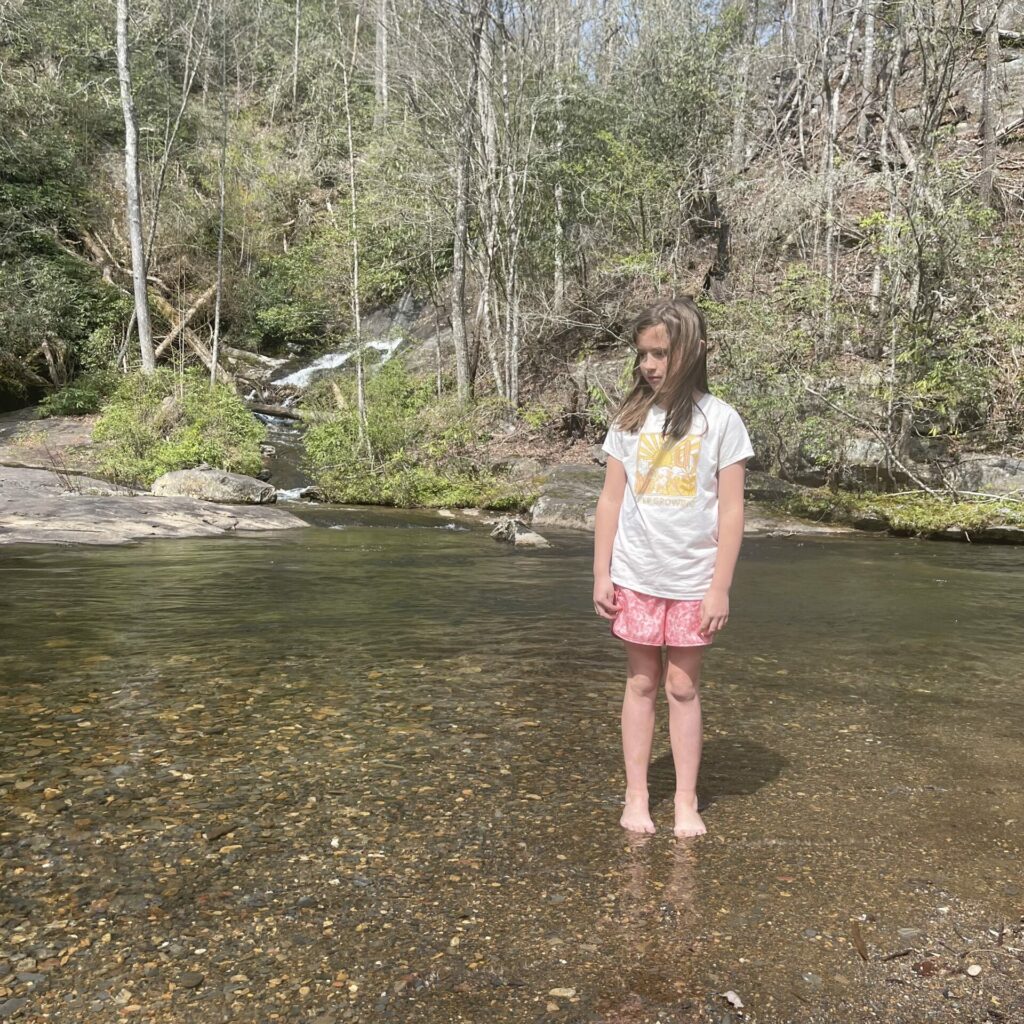 on the way back, we stopped at a fabric shop, a coffee shop, and a few thrift stores, before running out of energy completely, and heading back to the airbnb to relax, do laundry, and pack.
that evening, we rolled on over to the andrews movie theater, to take in "super marios bros", our first movie since frozen 2 in 2019. all lidboms approved and it was the perfect grand finale to our spring break.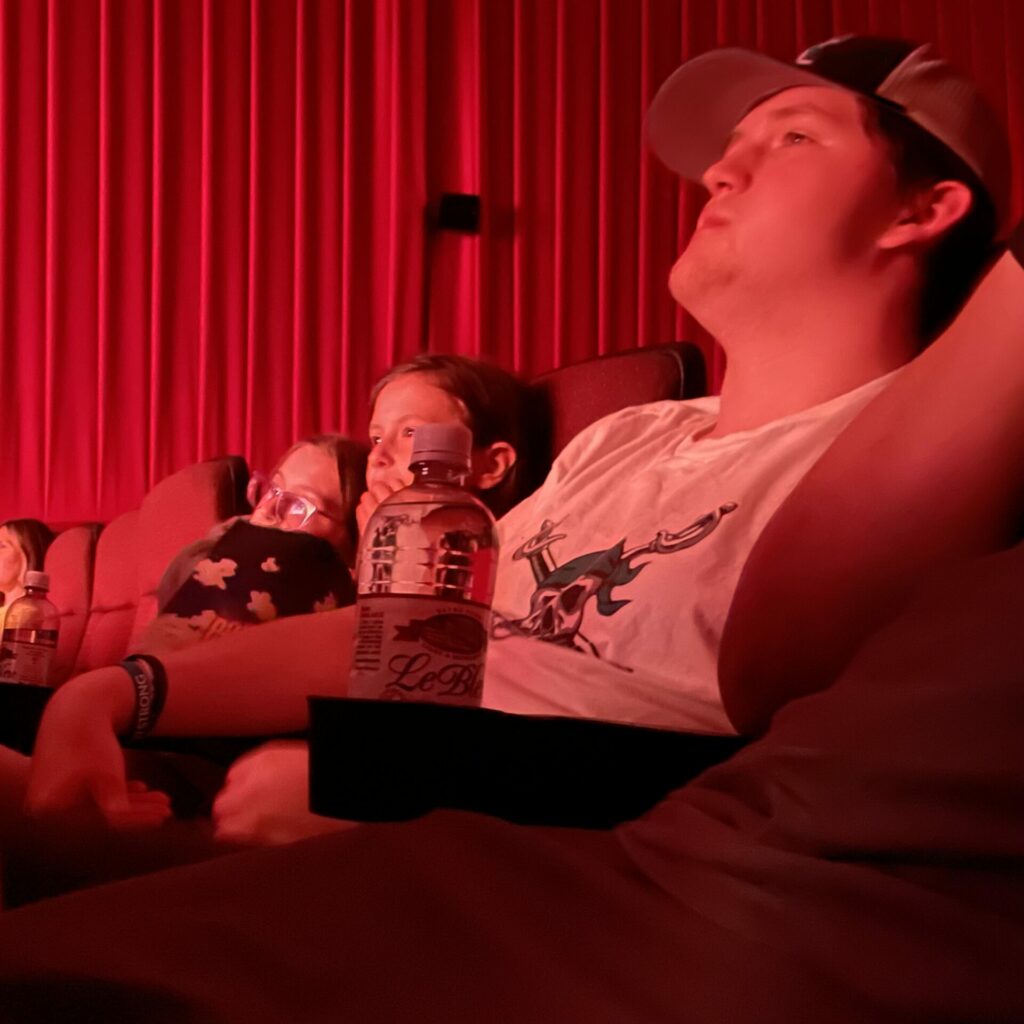 ps. there were other excursions during our spring break. stay tuned….