we didn't do a very good job of participating in fall themed activities this year. pumpkin patches and whatnot. but, we did manage to squeeze in a weekend excursion to asheville to get the heck out of winston-salem and see some of the color changing leaves of the mountains.
we drove out after school on a friday, stopped for dinner, and arrived in town just in time for a little autumn themed dessert treat at sunshine sammie's. anna and i split a pumpkin ice cream sandwich on ginger cookie, derek got some sort of caramel apple sugar cookie sandwich, and hazel stayed traditional, with a cookie dough icecream sandwich. ike opted out of icecream sandwiches, but in for selfie photo bombs.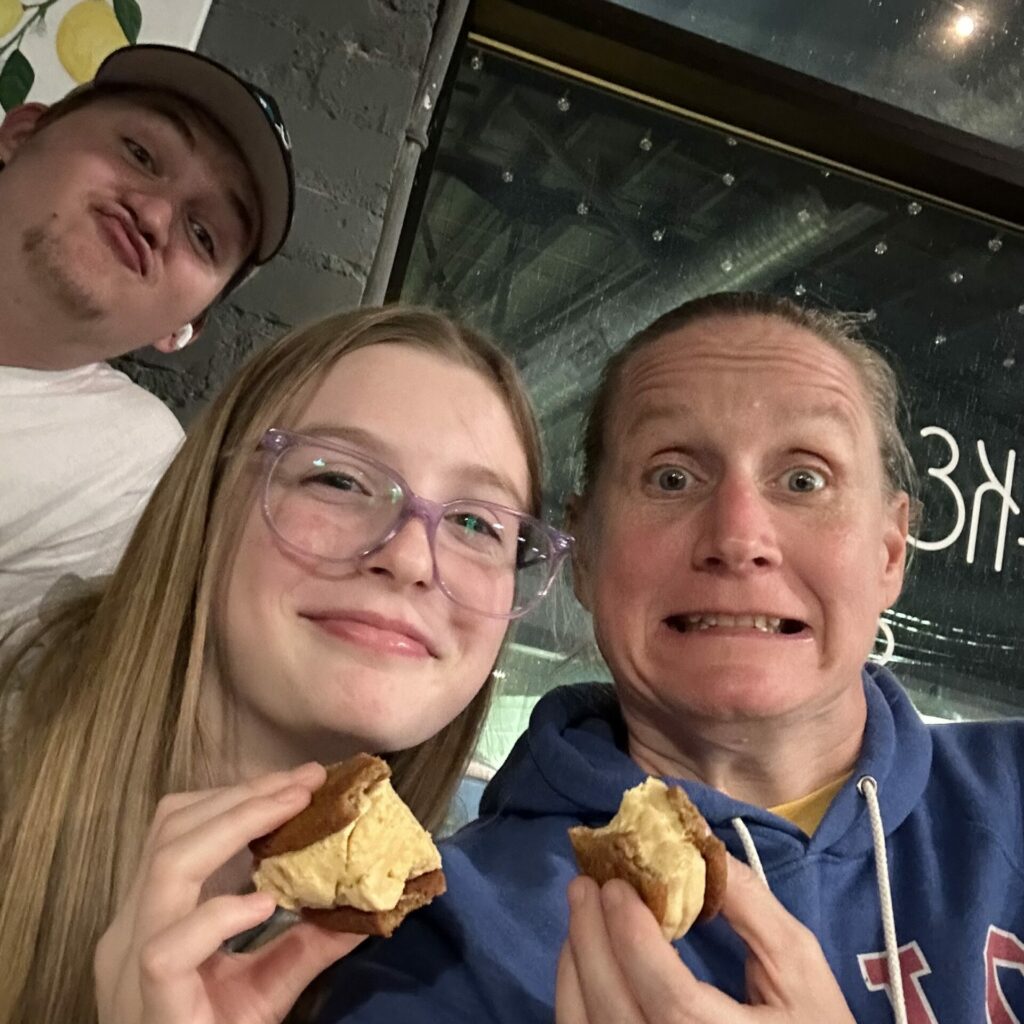 in the morning, we hit up the farmers market, where we scored some gourmet popcorn, perfect carving pumpkins, hot apple cider, and a giant bag of local apples.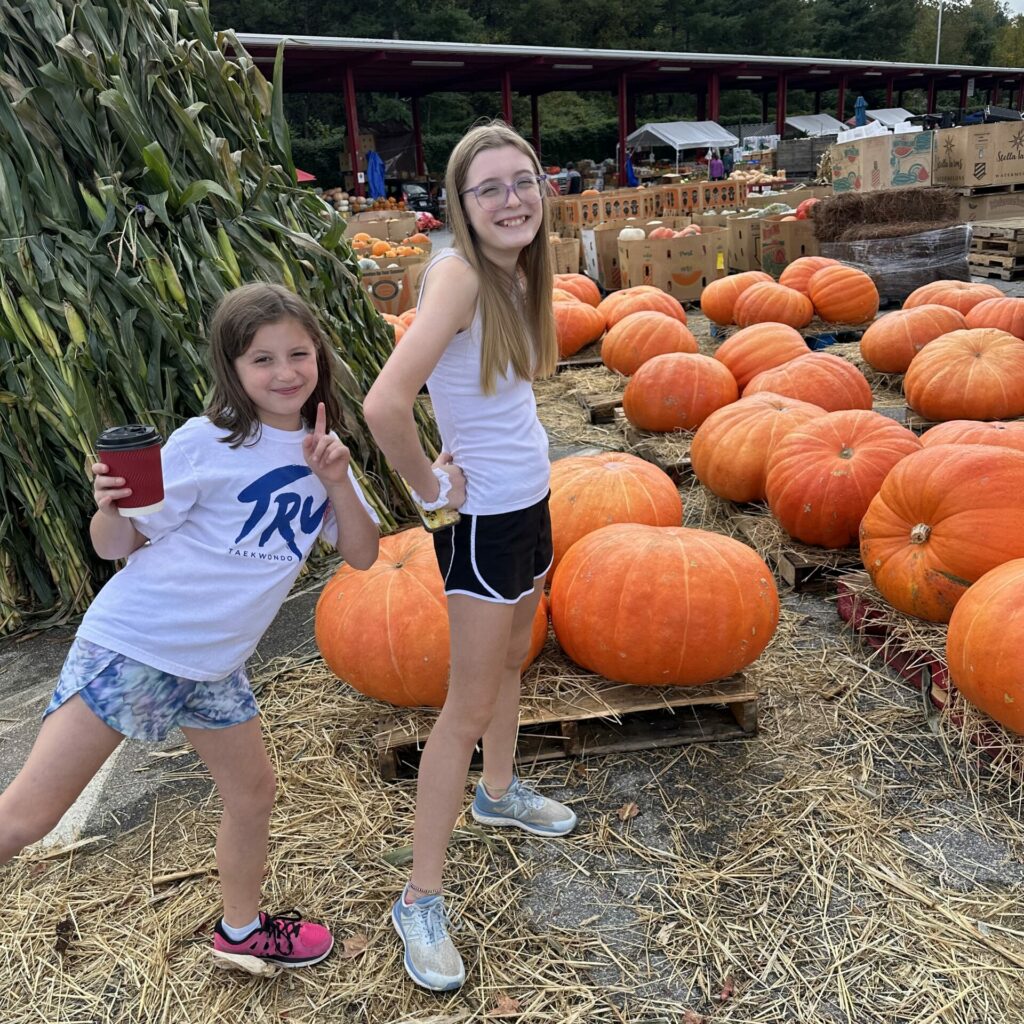 finally, it was time to actually see the colorful dying leaves. we hopped on the parkway, along with what felt like a large percent of the population of north carolina and proceeded to hop out at all of the overlooks. (this is probably where i should mention that i had knee surgery the week before, so hiking was out of the question, and this trip was a replacement for a camping trip we had to cancel due to said knee surgery. anyways. overlooks and very short, flat walks were all that i was allowed at this point).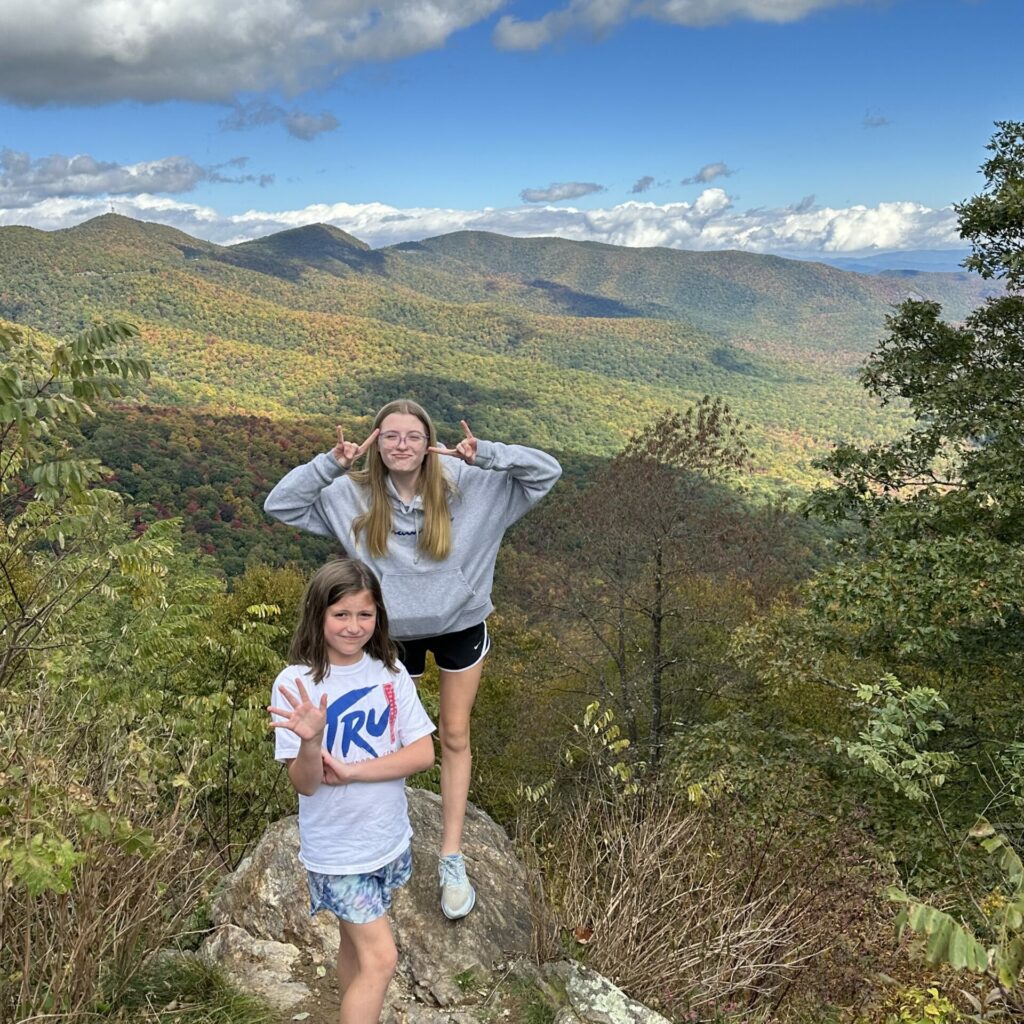 the kids were actually quite agreeable on this trip. i'm sure it has something to do with all the ipad time on the driving parts, a car full of pumpkin spice confections and other candies. and maybe veiled threats. haha.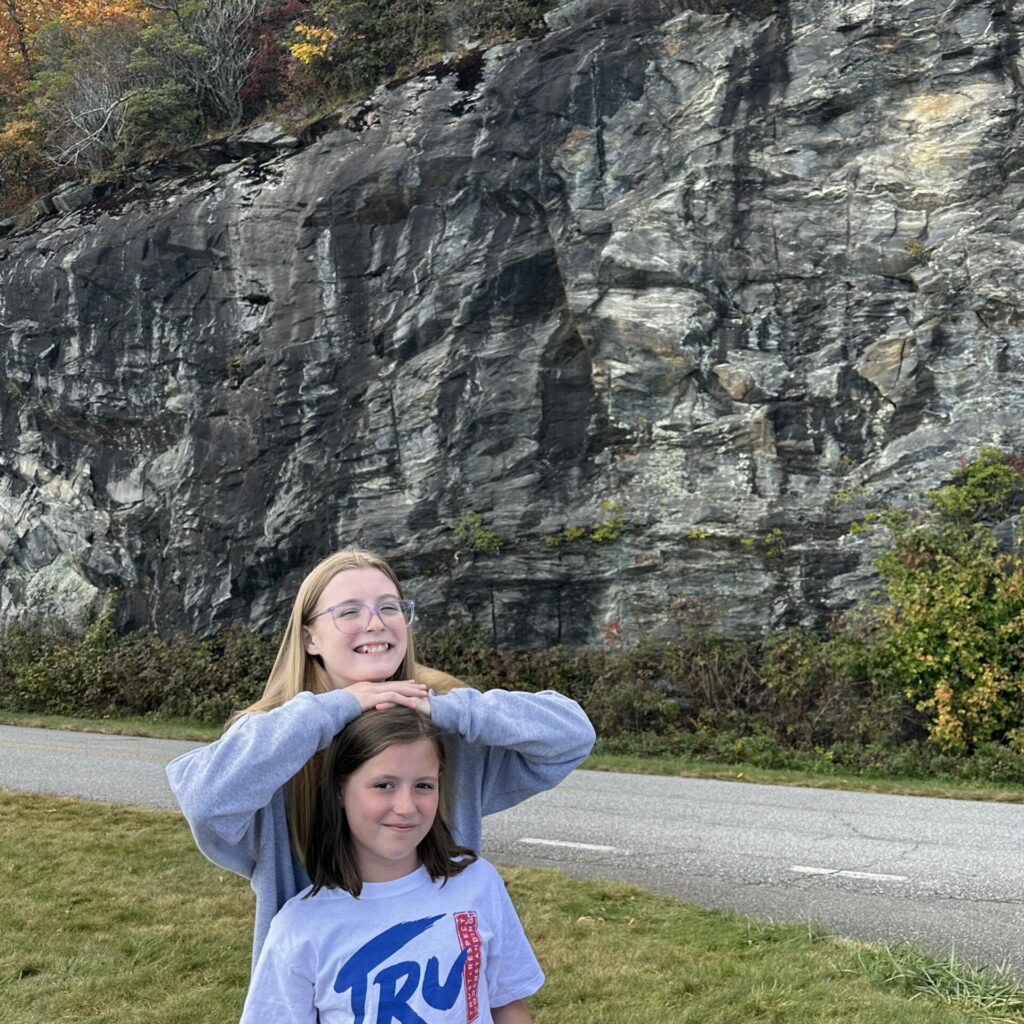 we were a little bit on the front side of the peak leaf peeping zone, but it was still pretty. and no matter how exactly peak one find themselves in the nc mountains, it will never compare to upstate new york or new england.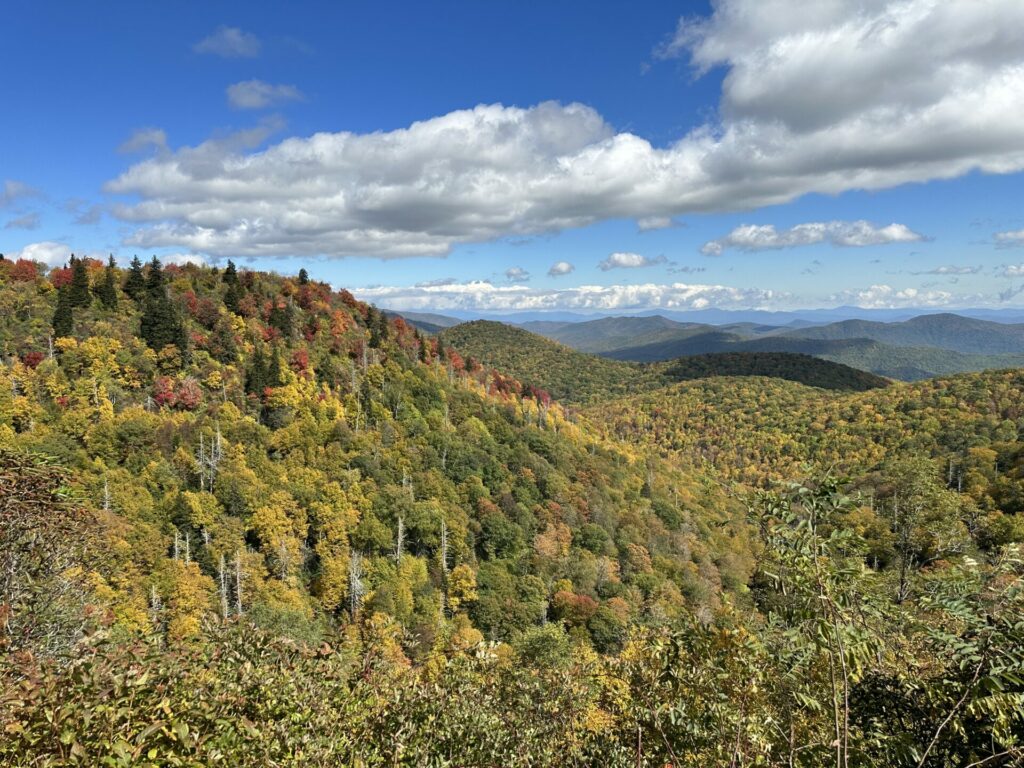 on our way back to civilization (not on the parkway), we happened upon a cool little waterfall that came down on one side of the road, flowed under the road (a bridge), and then continued to drop along the other side of the road. not a bad little surprise view point.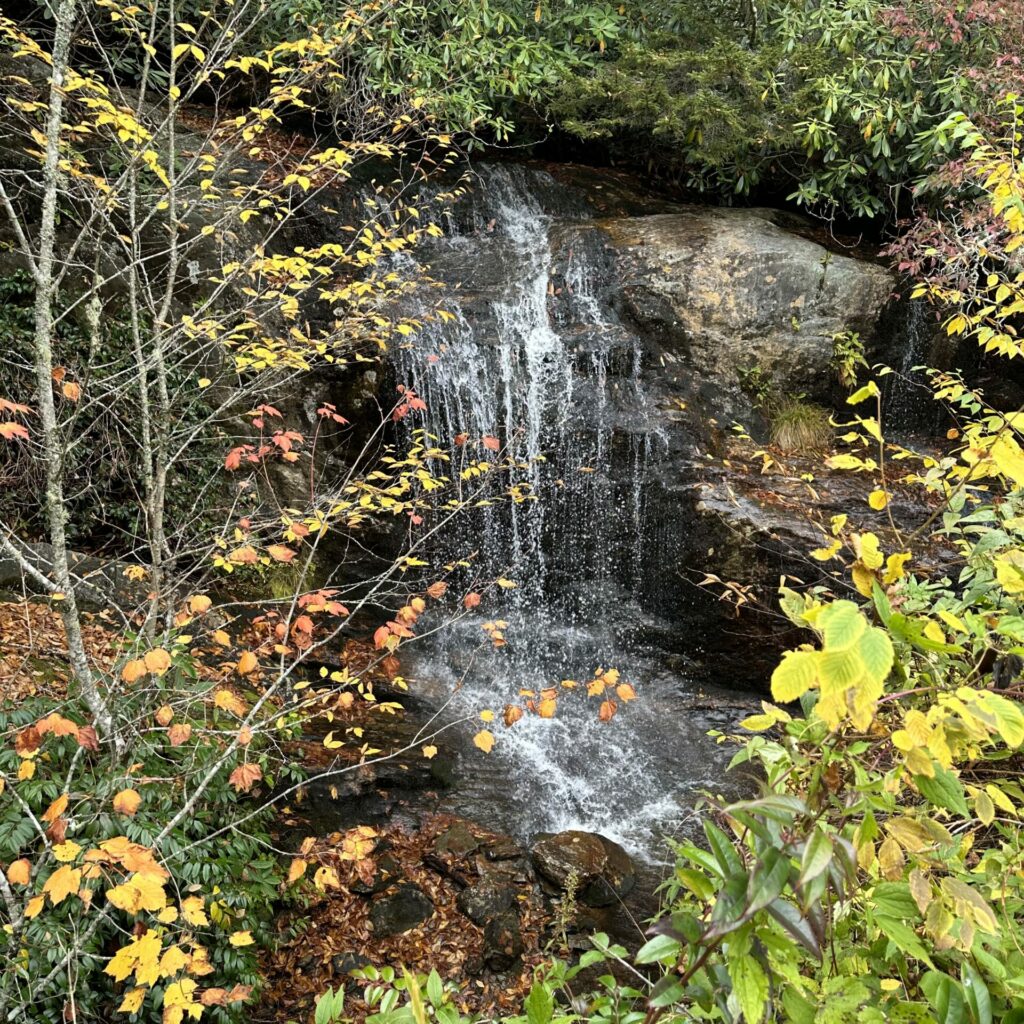 at a stop for gas and caffeine, derek spotted a slush puppie machine, the old kind, with the pumps for the flavor shots, so of course the kids and i all went in for one. back in asheville, we capped off our weekend of treats and cheats and terrible eating, with a stop at a new little restaurant for some fried foods (fish and sweet potato fries for me). and lastly, before heading back to winston, i made a quick run into asheville cottons for a few necessities.