it is becoming a bit of a halloween tradition to make a batch of halloween themed sugar cookies. we almost didn't get to it this year, but thanks to a four day school break before halloween, we managed to eek out this last little bit of holiday spirit.
i made the dough while the kids were at school, since that's obviously the least favorite part for everyone. the girls helped out with the cutting out and baking part. each year, we add more and more non-halloween cutters to the mix and i'm here for it. this year, a chicken was added to the mix, along with a snowglobe, candy, and the unicorn.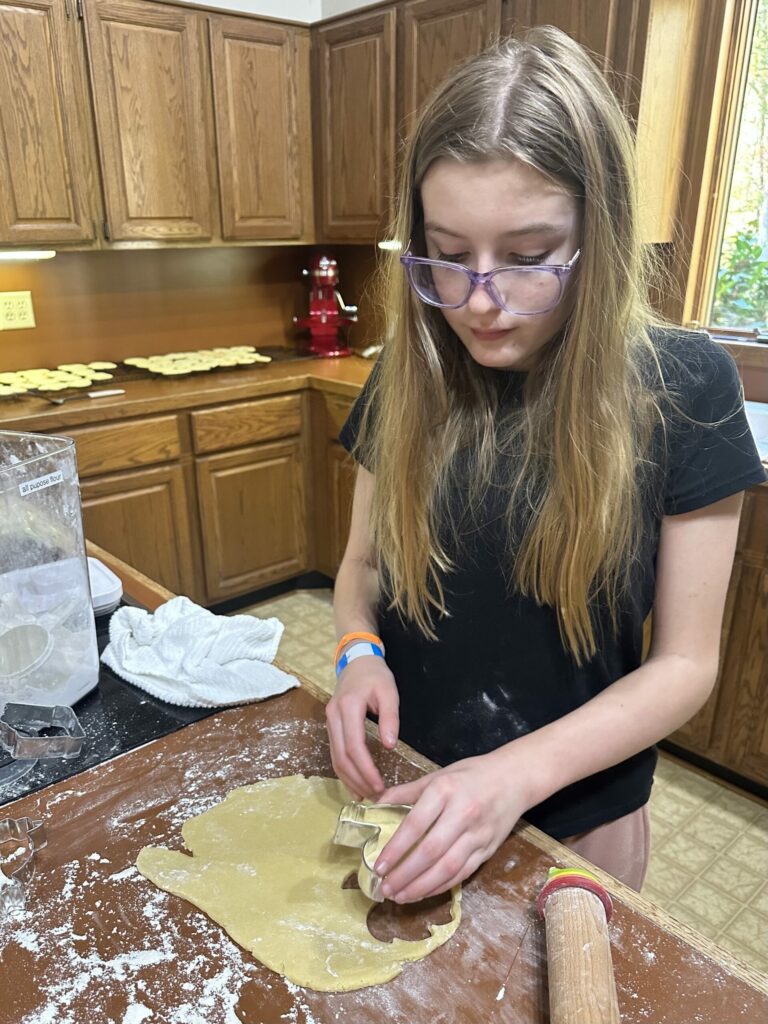 we opted for buttercream frosting in a vast array of color options, busted out all of the halloween sprinkles, and got to work. i definitely made entirely too many cookies, but the fam hung in until the end, decorating every last one.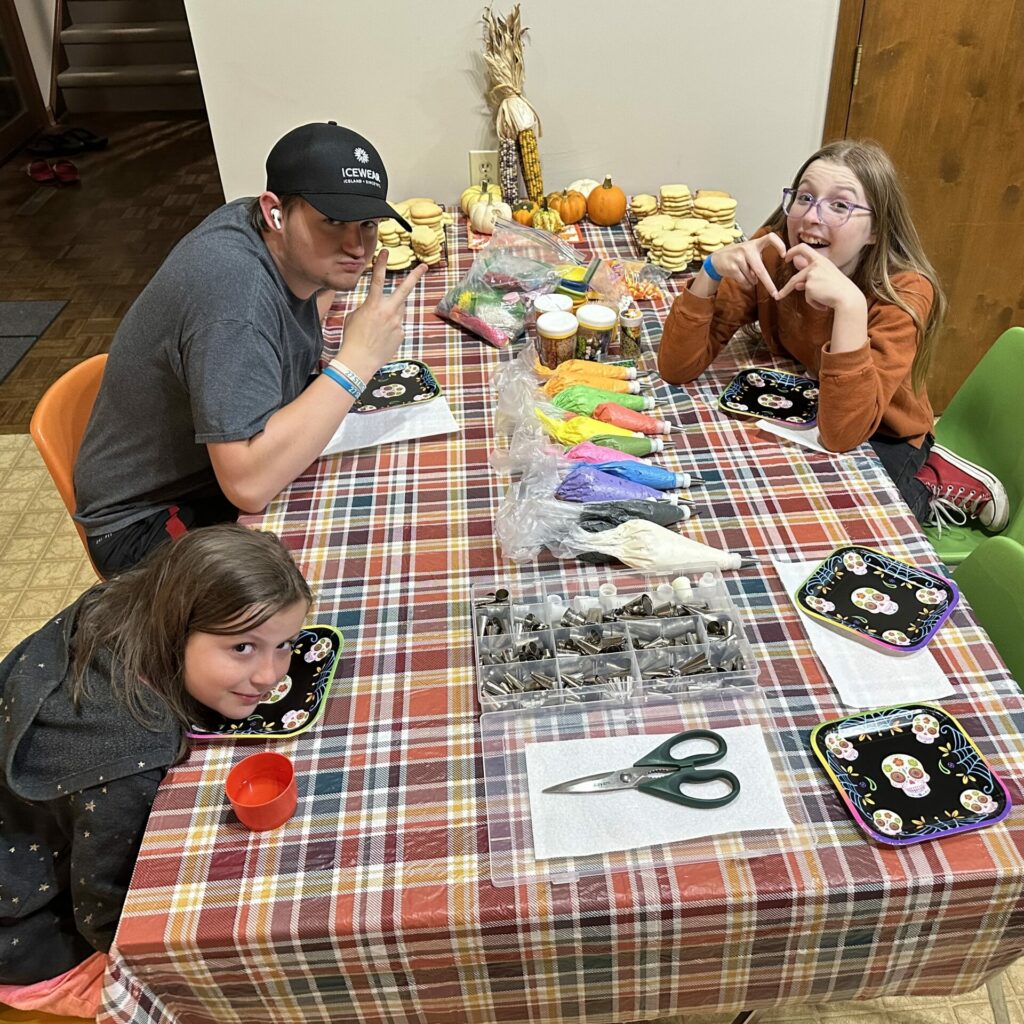 we held a big bonfire party a few days before halloween, so even though we made what we thought was an excessive amount of cookies, we went through them pretty quickly.
anyways. here are some of the faves.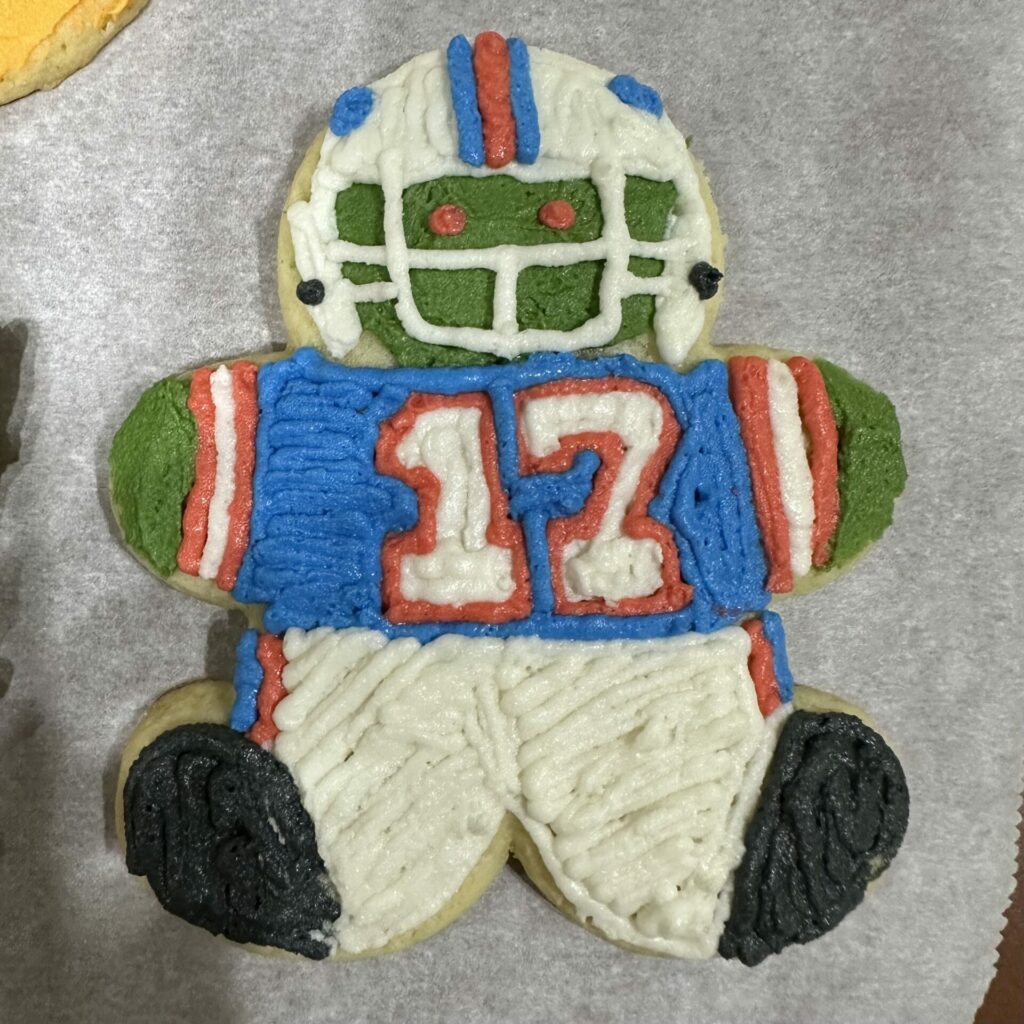 in the morning, anna and i arranged some of our favorite makes for an instagram worthy photo shoot. here are hers…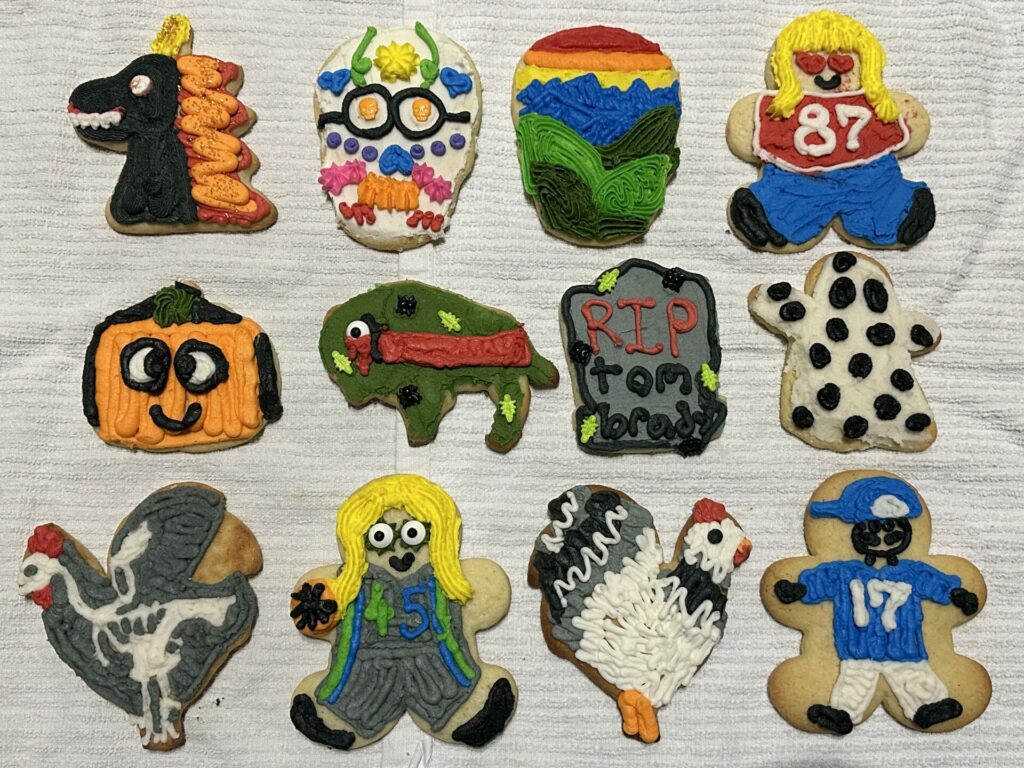 and some of mine.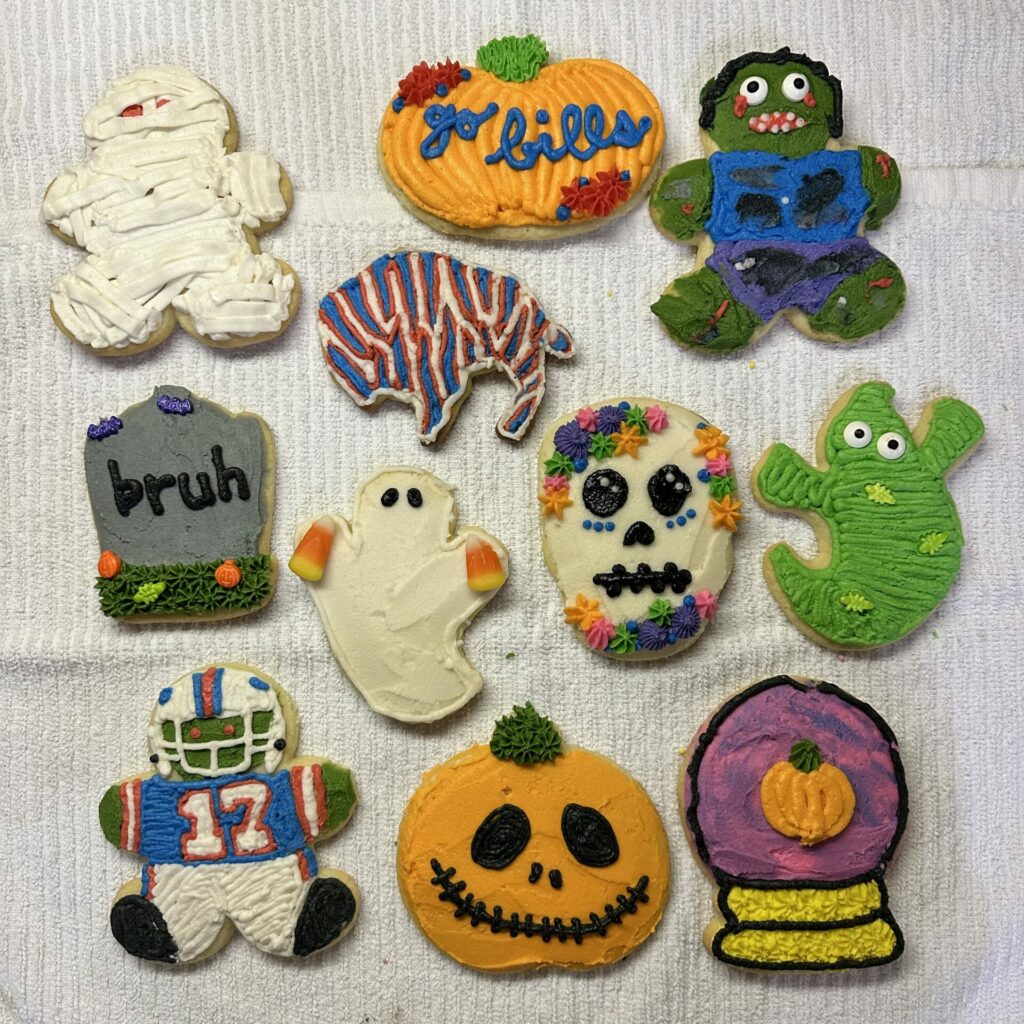 anyways. a lovely and tasty time. and a good warmup activity for christmas cookie mayhem coming up soon. 🙂