firstly. a disclaimer. i really struggled with how to organize my thoughts and posts from olympic national park. between doing stuff just as a family and doing stuff with jenn and brandy, and that not necessarily being in chronological order, plus some random other stuff that happened in that week, it feels like total chaos. so. i'm throwing together our two trips up to hurricane ridge in this post, plus a few other miscellaneous olympic themed adventures.
hurricane ridge visitor center is pretty much at the end of a long and winding road into the park, where you can get a panoramic view of mount olympus and its surrounding mountain friends. the second day there was a sunday, meaning derek and brandy were off of work, so even though the weather didn't look that great, we wanted to take our chances going up to check it out.
at first, on the way up, things looked promising. we stopped for an overlook photoshoot.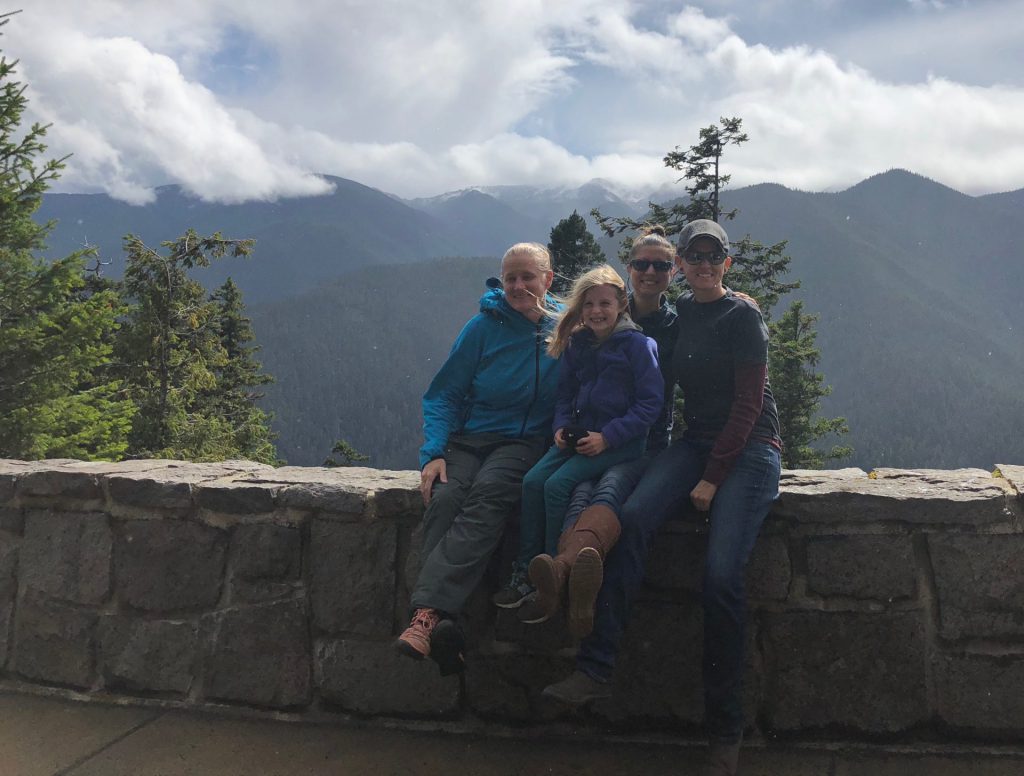 but, as we neared the top, it got more and more gloomy. it was almost laughable. this was the view from the observation deck. lovely.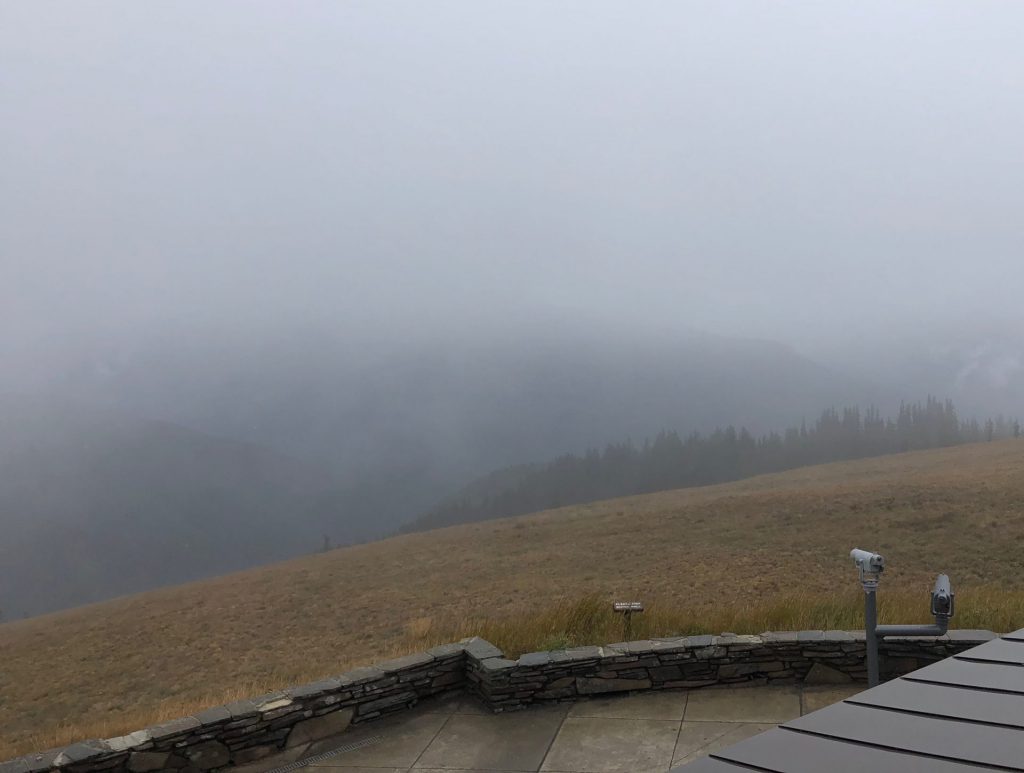 so. back down we went. we stopped in at the port angeles visitor center, to check out their gift shop and let the kids finish up their ranger books. even though we didn't get to see hurricane ridge in all its glory at this point, we had still done a LOT at olympic at this point: rialto beach, ruby beach, quinault lake and rainforest, and sol duc and marymere falls. another ranger badge in the books.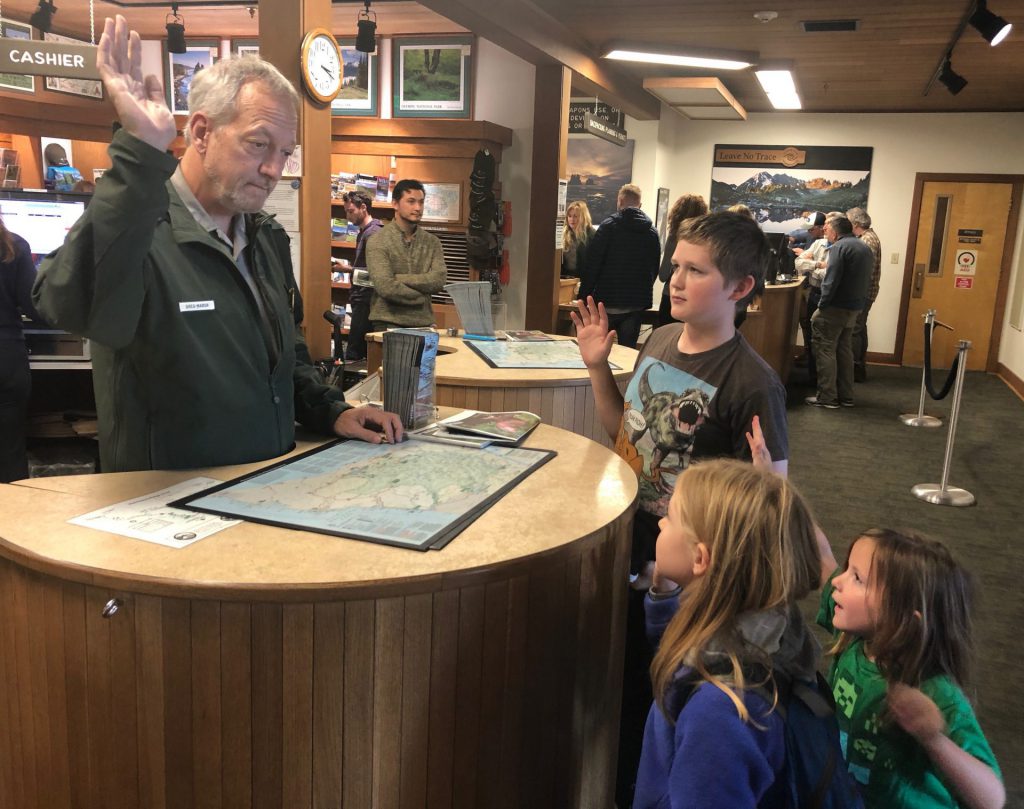 we decided to wander down to the official national park sign with jenn and brandy. they, like lots of other folks, like to take pics at each of these signs. it's not something that we often do, but since we were along for the ride and they were happy to photograph us, we went for it.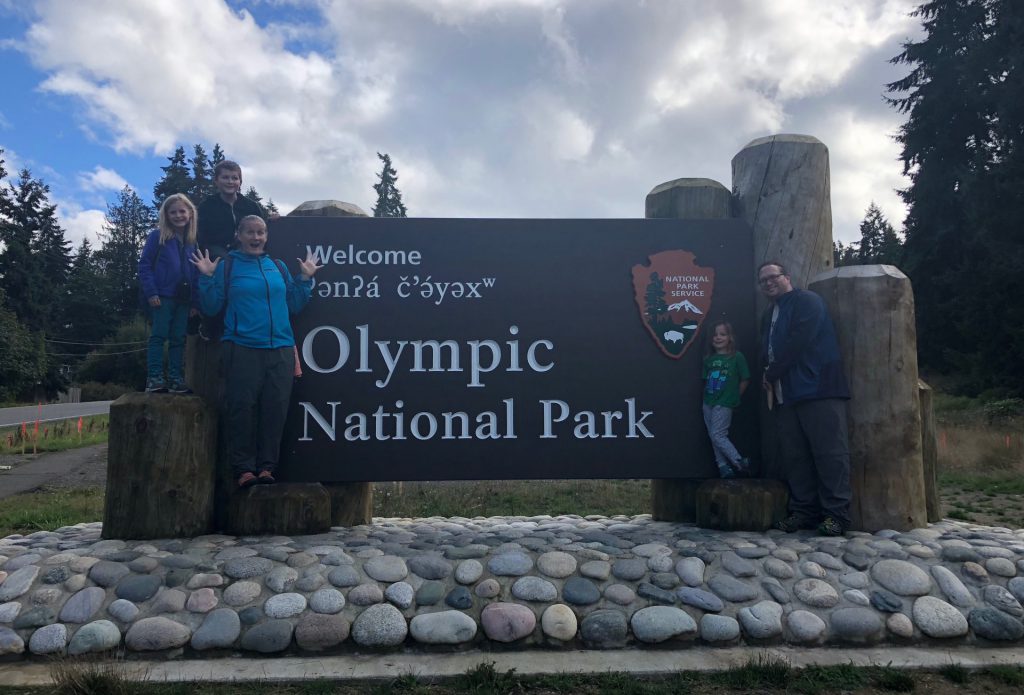 it was at this point that we made the spontaneous decision to go hike marymere falls. the road there passes by crescent lake (we actually passed it the day before but it was gloomy and black). we hopped out for a few pics. these ducks greeted us.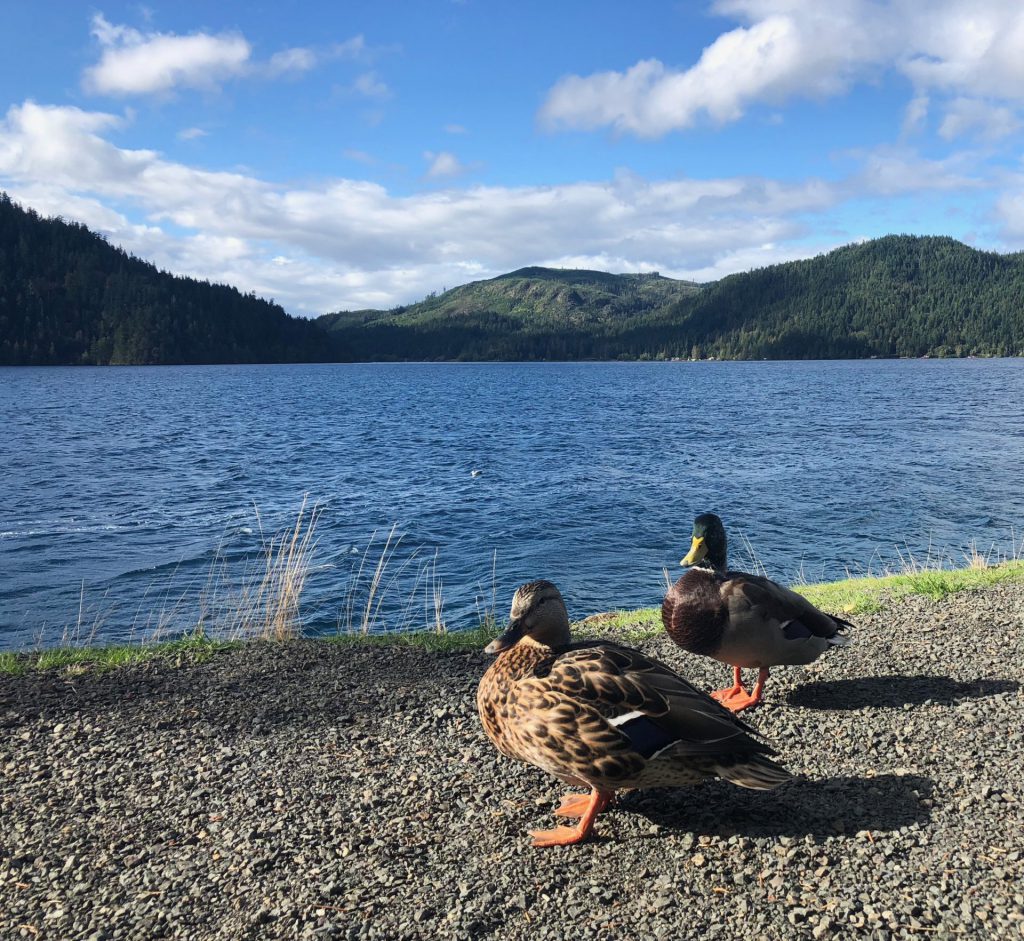 when i saw "we" hopped out, i mean jenn and brandy and me and this kid. the photographer.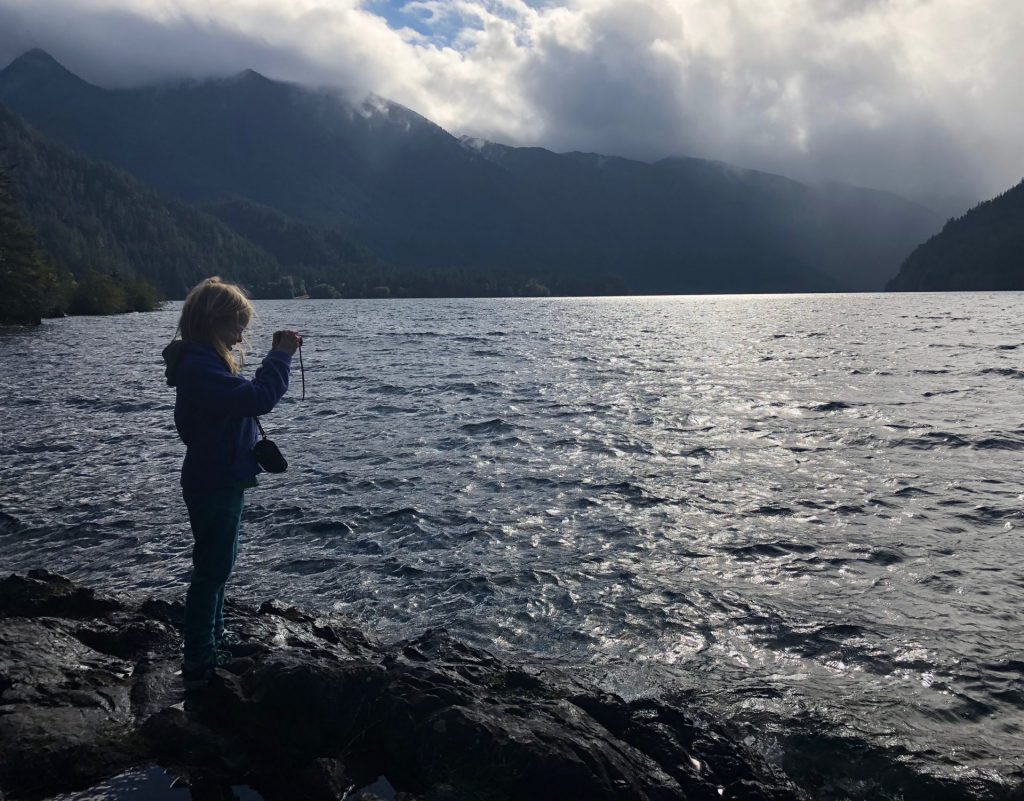 and then we hiked marymere.
flashforward. a few days later. we had been keeping an eye on the weather, knowing that if on any given day, it looked decent and sunny, we were going to take off after derek got off work, to make another shot at hurricane ridge. well, that day came and off we went. this friendly deer greeted us as we made our way into the park.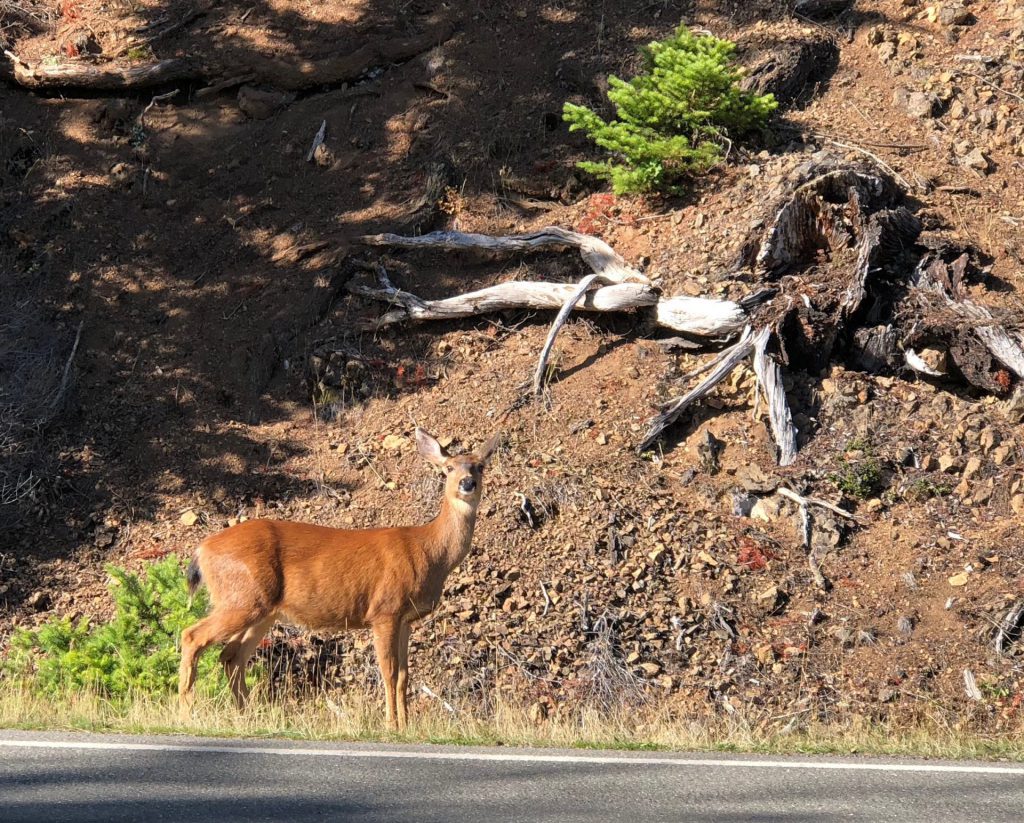 this time, the views were amazing! we still couldn't see the top of mount olympus, because a pesky cloud hovered around it, but still. look at this place.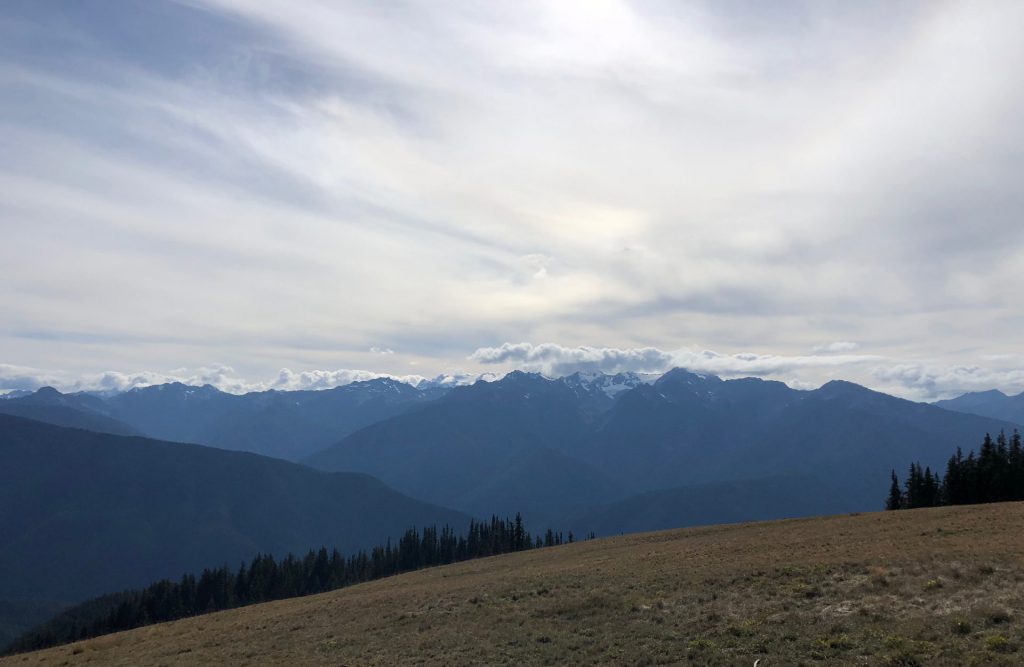 we used the zoomy camera to try to get some up close and personal shots of the mountain tops and glaciers.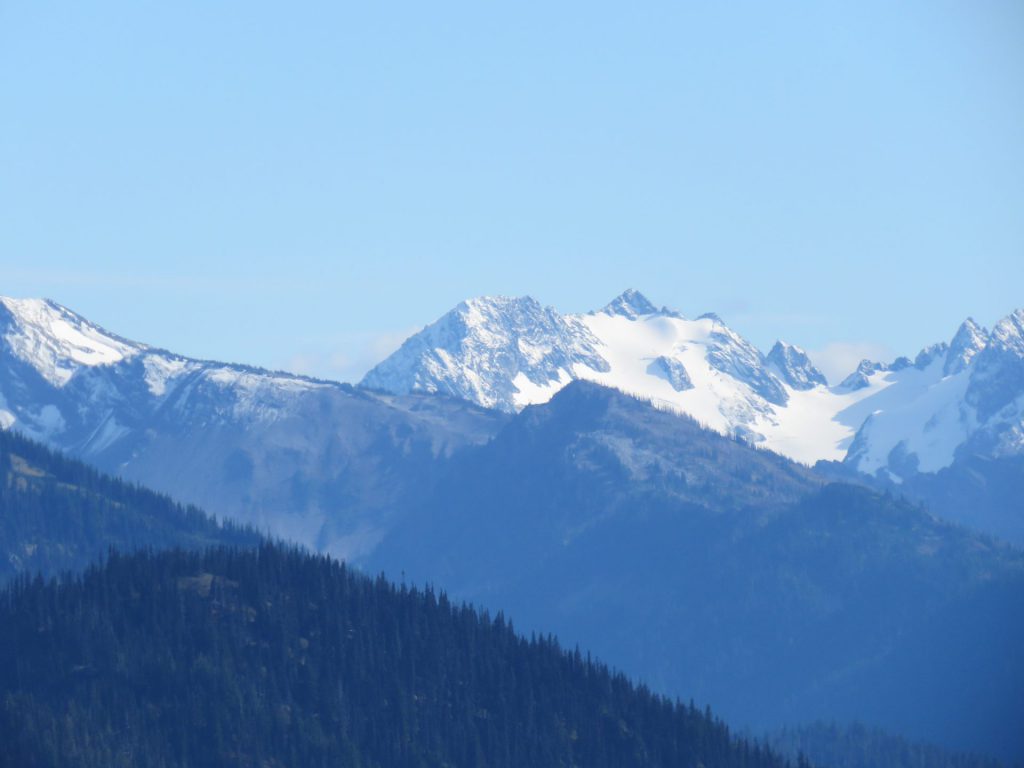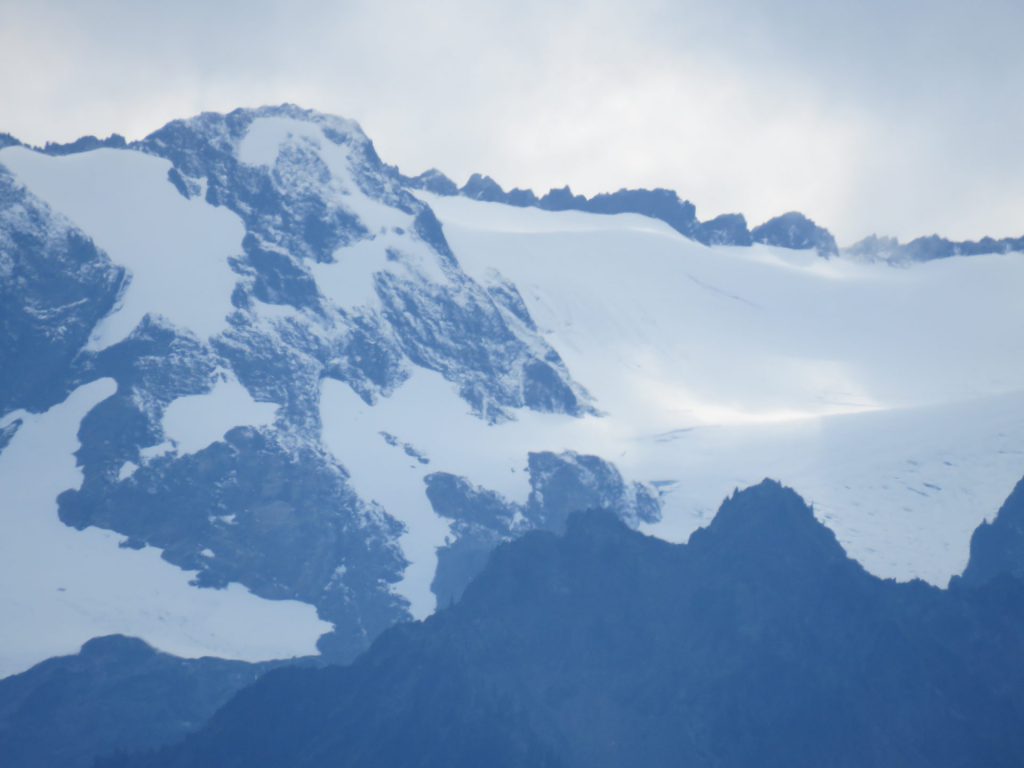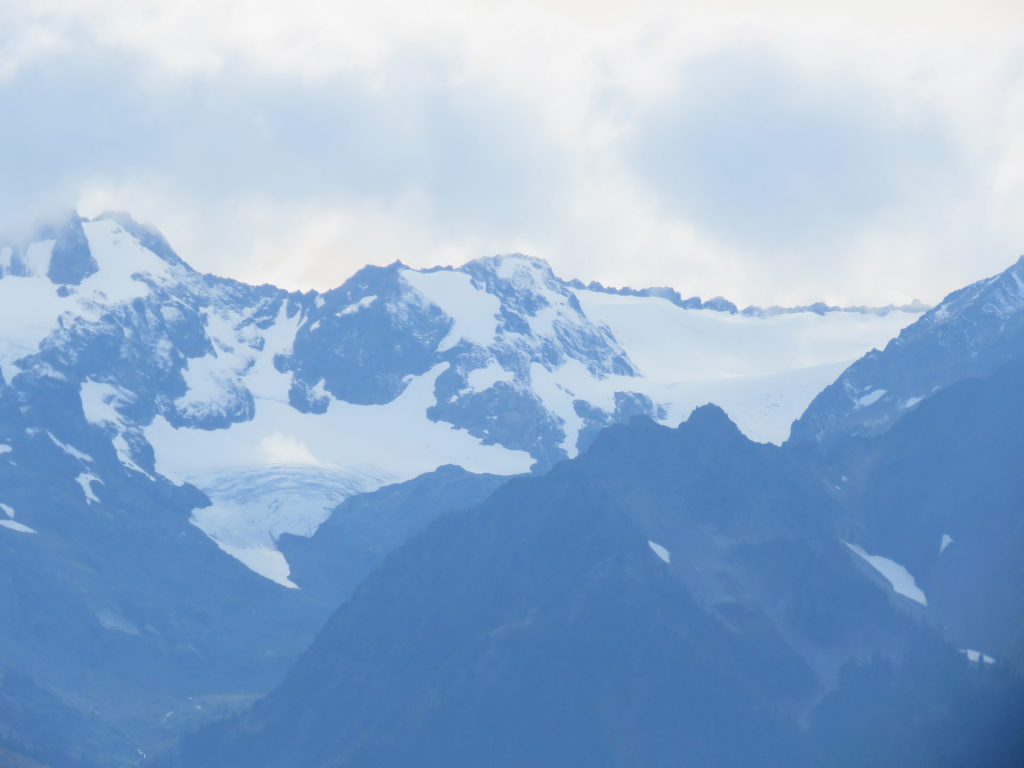 official lidkid hurricane ridge pic.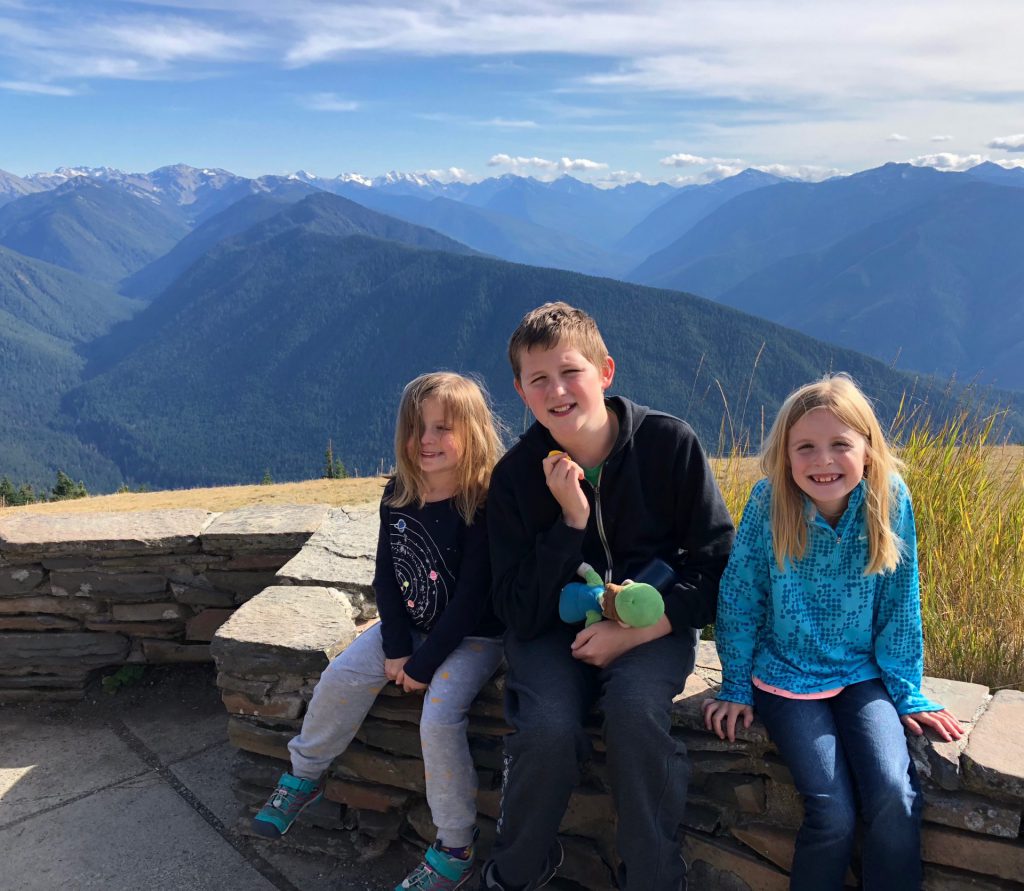 while we were just hanging out and taking it all in, a ranger came out and announced that she was going to start a program about park wildlife, so anna and i joined in.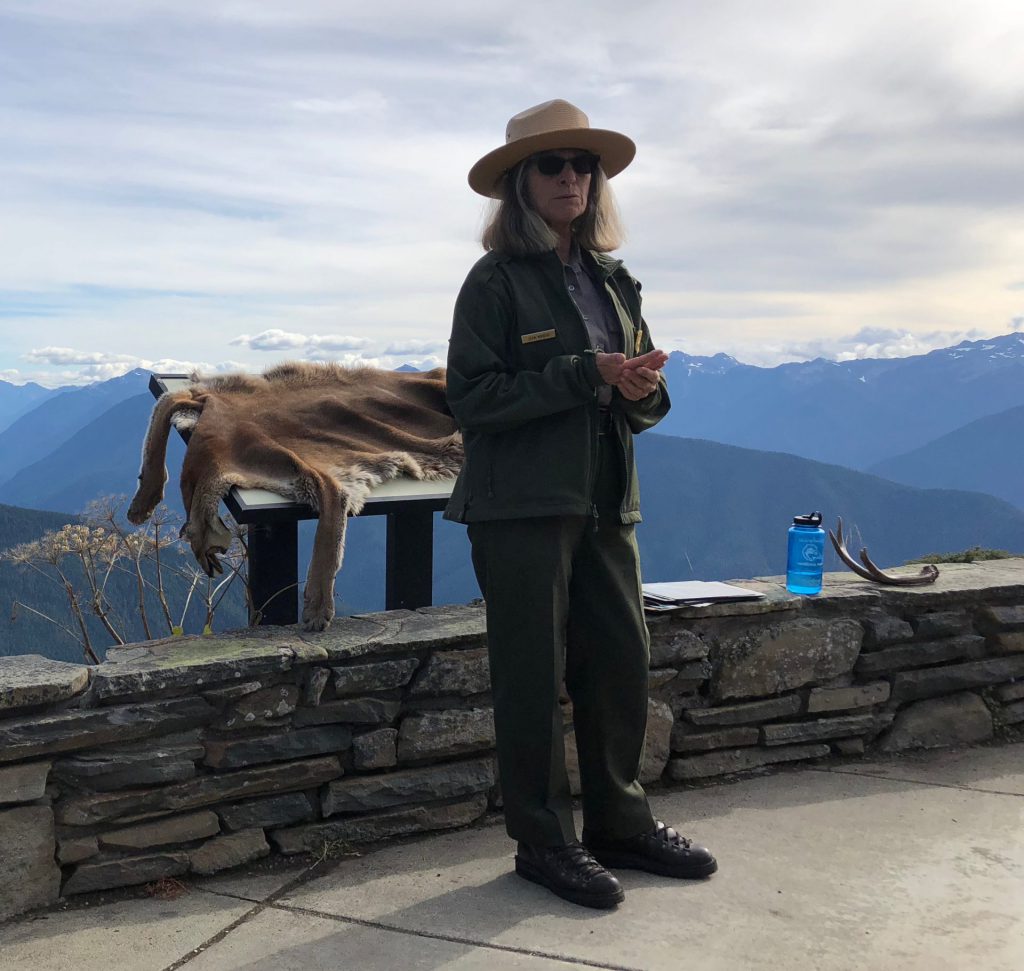 we learned from the ranger talk, that the meadow near the visitor center often has marmots, so on our way out, we took a few minutes to pull over and scout for them, to no avail.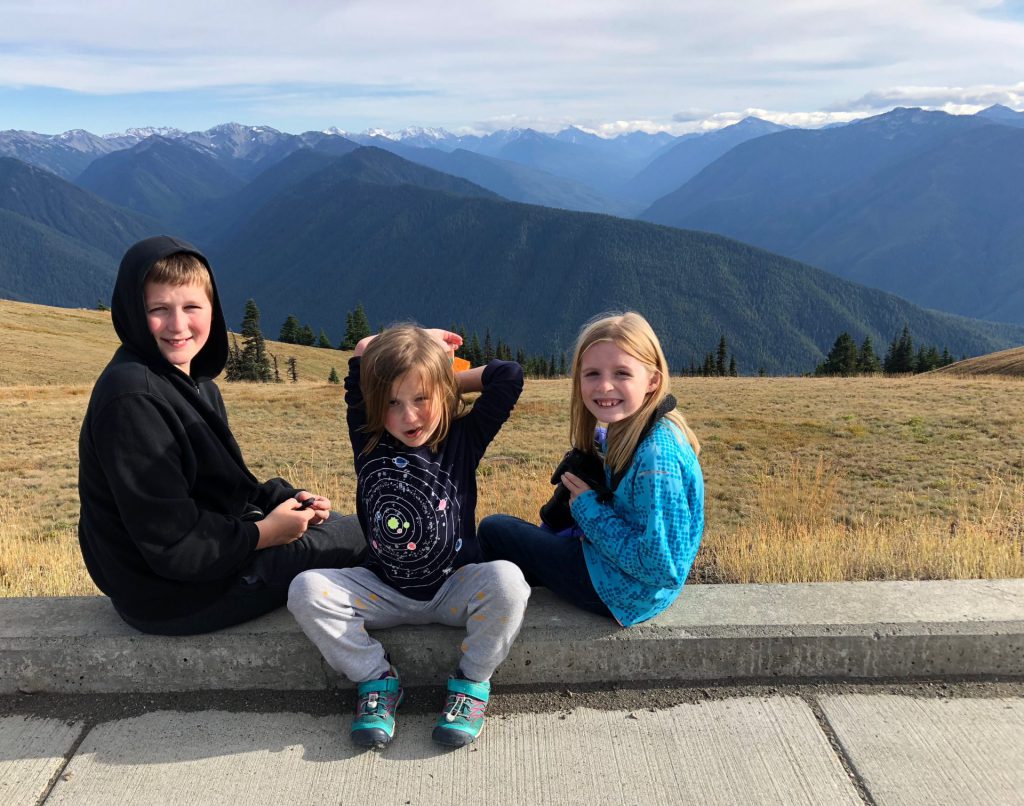 anyhoooo. we were pretty excited to have a second shot at hurricane ridge. the views were totally worth it. and now our olympic time was officially complete.