well. we are home.
there's as much exciting stuff to post about, so i'm back to that old thing where i can cram a month's worth of stuff into one boring post. at least i had a birthday and there was a thanksgiving in november, so there's some bonus material that might not take place if it were, say, september. 🙂
so. we made the long trip home. the last day saw us wake up in st. louis, drive to nashville to pick up isaac, and complete the journey to winston-salem, arriving late at night. it was no stretch to say we were exhausted. we spent the night at the grandlidboms (derek still had our home out in nashville). the next morning, we met up with the cousins (and their parents) at an old time favorite, mario's pizza. the kids were so happy to be reunited.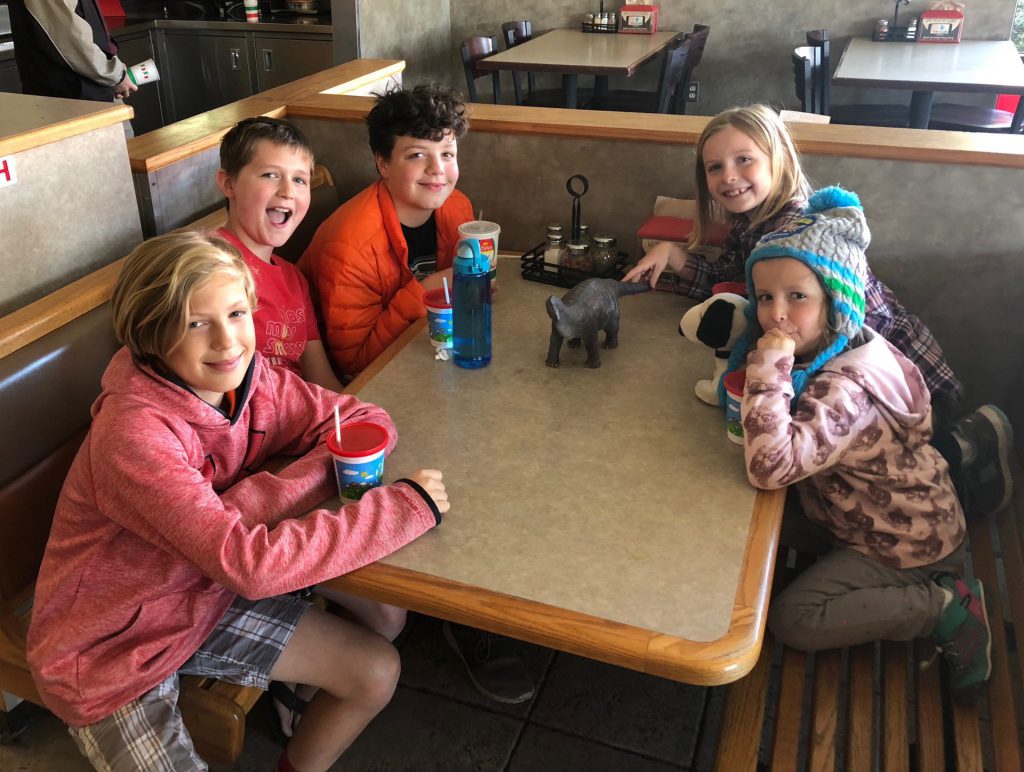 things back at grandma's house were so exciting. all the old toys we had left behind, plus gramma's toys, plus showing off the toys we had brought along. add in all the extra space and late nights and early mornings, and it was maybe a little much for this tiny person….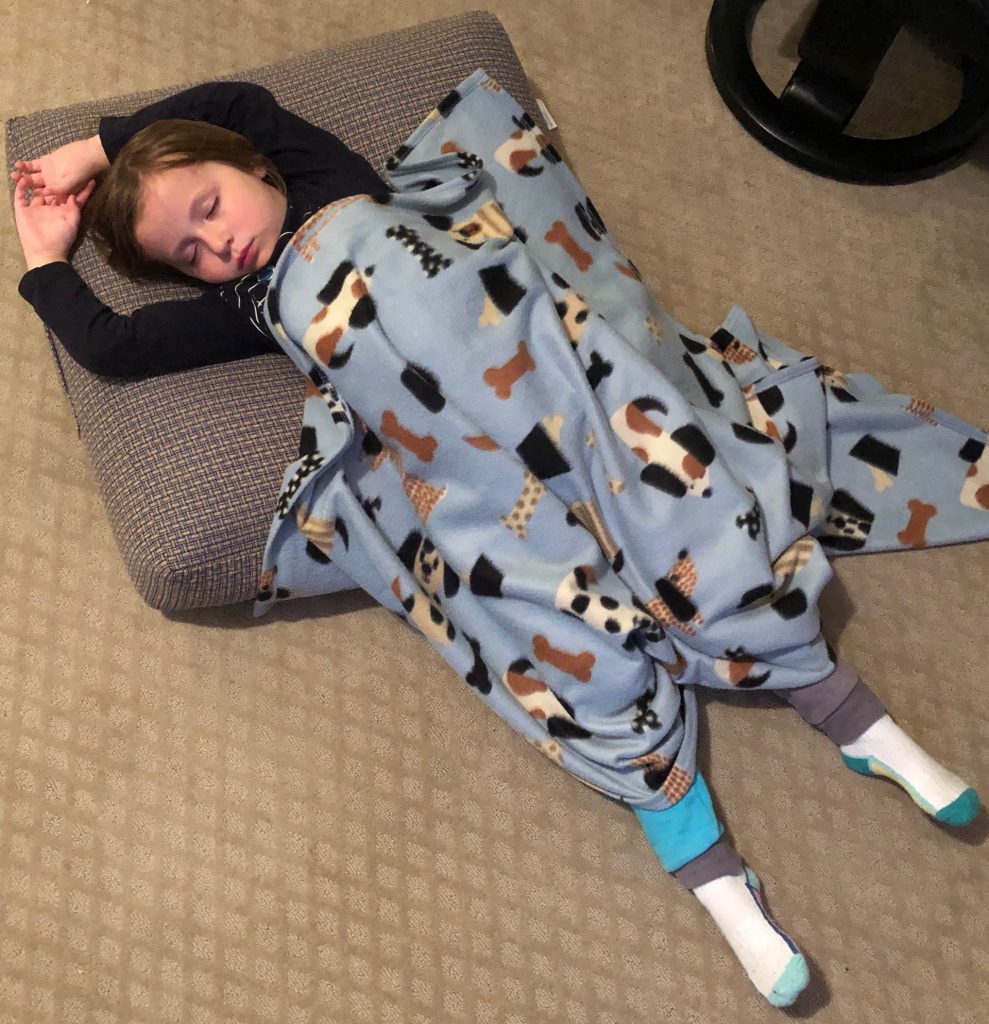 it wasn't too long before my birthday (birthweek) rolled around. we coordinated with the inlaws schedule and managed to plan a date night. of course, i chose the porch, which i had been dreaming about for the last two years. and somehow, it was derek's first time.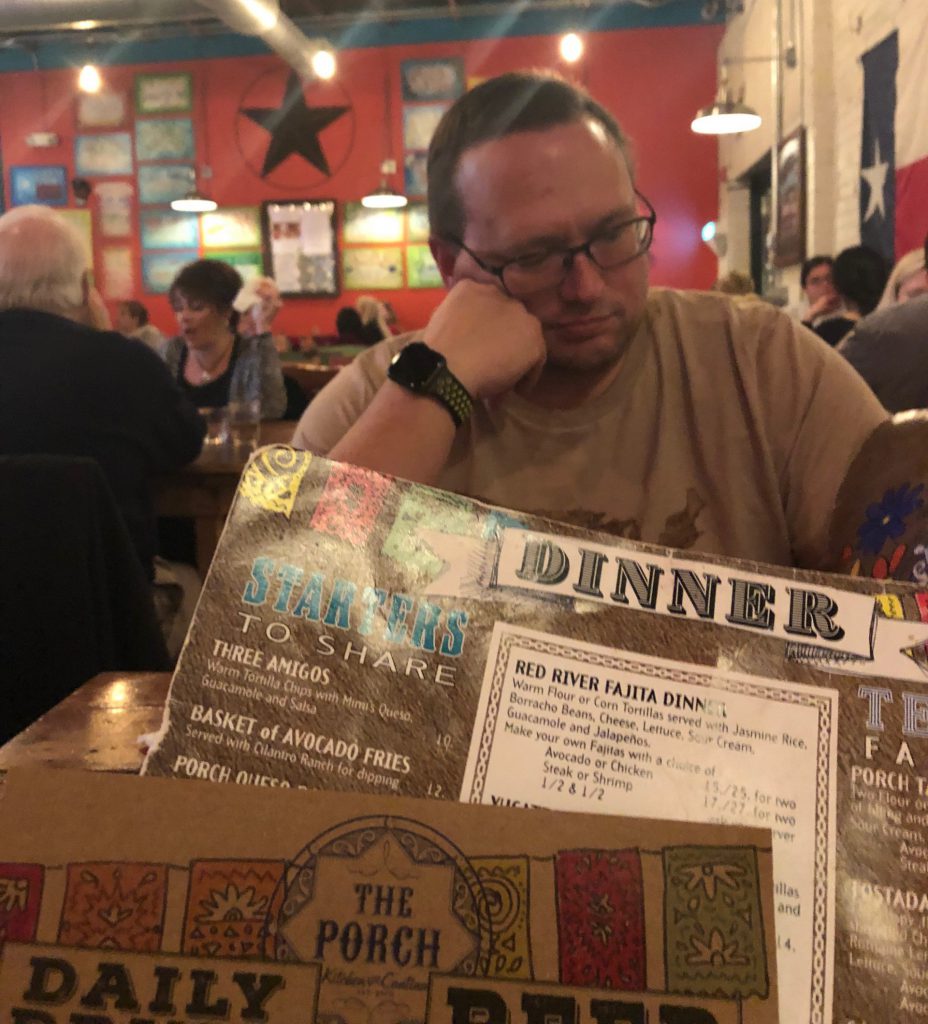 it did not disappoint. i got my old standby, tostadas teddy, but since i had already consumed more than my fair share of the three amigos appetizer, i could barely make it through one tostada.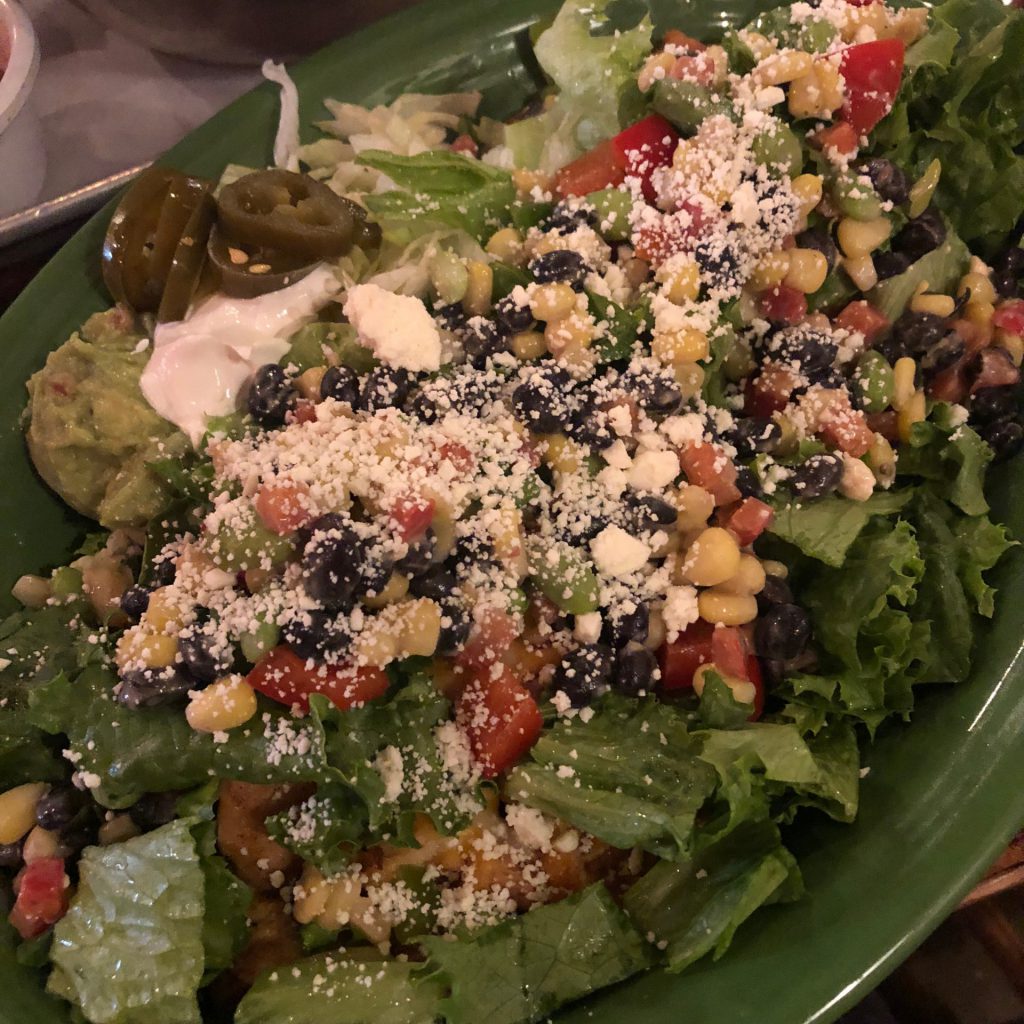 a cool thing happened while we were there. our server was a (super young) kid being trained by an older (like 30) manager looking fellow. he looked vaguely familiar, and i kept stealing glances to see if i could place him. i noticed him doing the same, but assumed it was because he was trying to stay on top of our table for the trainee's sake. finally, as we paid our check, i said, "you look familiar" and he agreed that he felt the same about me. after some back and forth, we realized he was a former student at forbush, in my algebra 2 and precalculus classes. and a favorite kid at that. with a beard and growing up and filling out a bit, he looked a lot different. i'm not sure i look all that different, but i guess i didn't leave enough of an impression. he bid us a farewell with a "bye, mrs. lidbom!" which made him seem like a 16 year old kid all over again. 🙂
anyhooooo. after dinner, even though i was stuffed to the rafters, we drove downtown, to camino bakery, where i had this fantastic cheesecake. i can't even remember what kind it was now. i also had a french toast latte and pretty much felt like i might die. it's definitely the most sugar i've had in a long long time.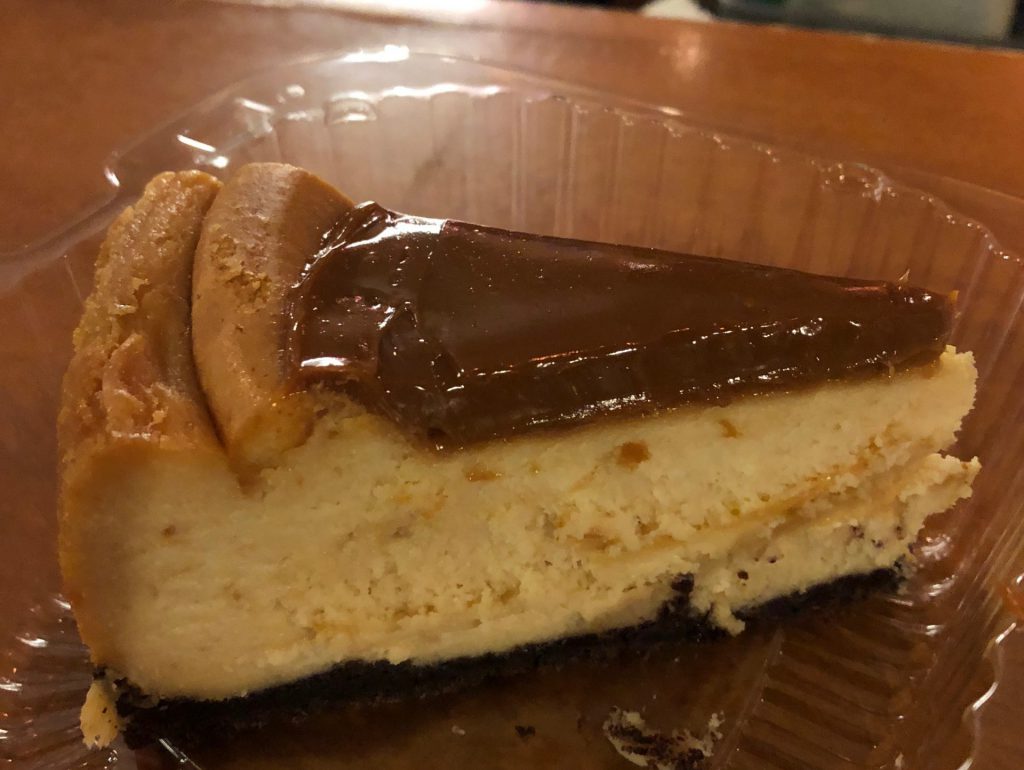 for part two of my birthday celebration, derek's mom let the kids each pick out a bakery cupcake/minicake for me, and decorate it with some extra frosting and sprinkles. we've been watching a lot of food network holiday baking challenges. hazel's cupcake was by far the most colorful. and maybe least appetizing?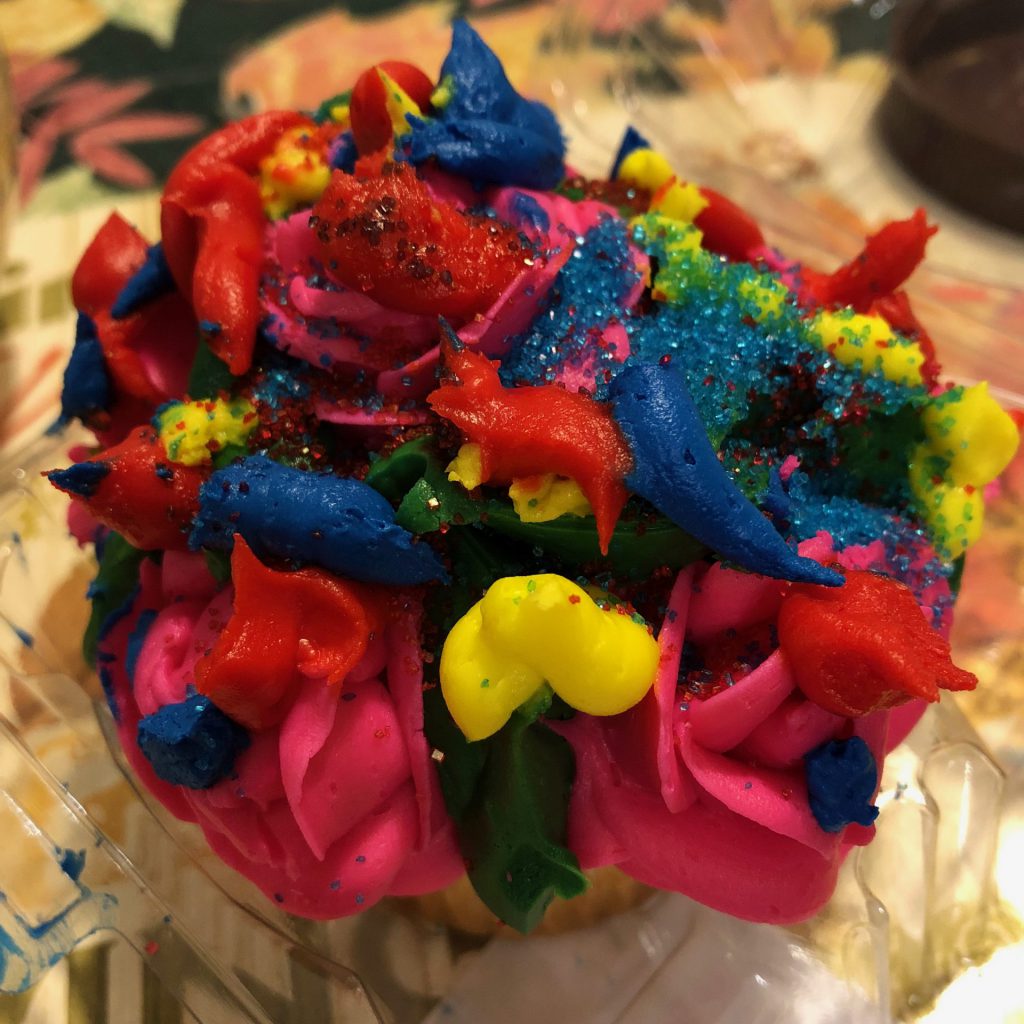 the three expert decorator. they each took home a "prize". hazel, for more colorful. anna, for most creative. and isaac, for best use of sprinkles. and the best reward of all, they got to eat their own creations.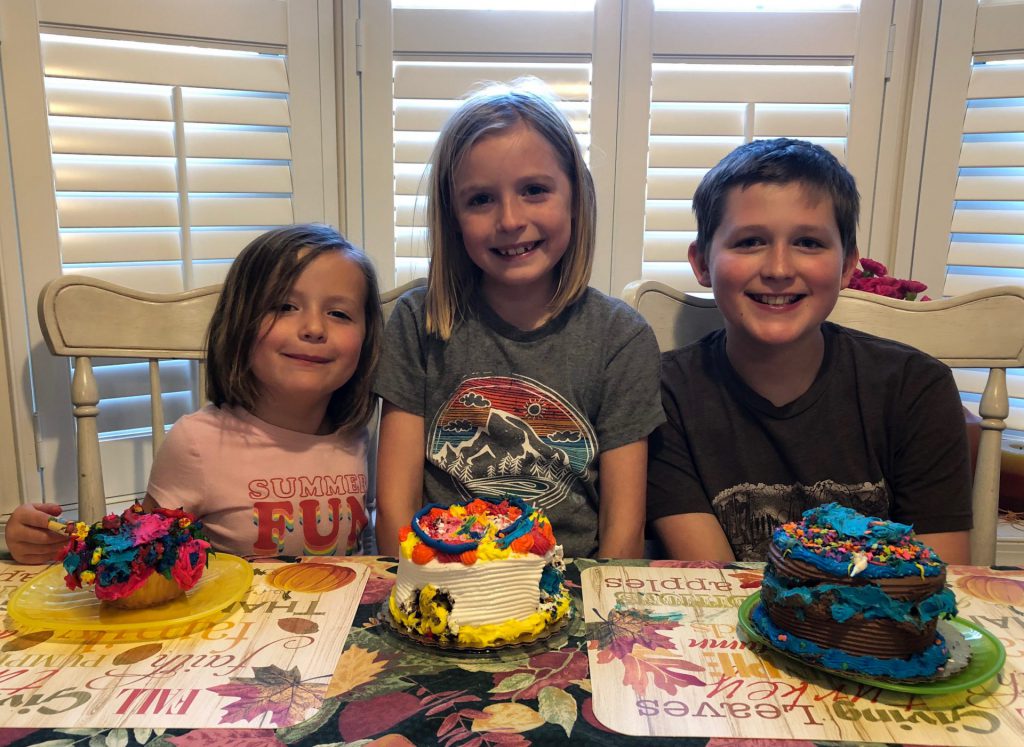 i racked up some sweet birthday gifts. the patagonia fleece is technically sort of a gift from last years birthday, when my mom had given me a bit rei gift card that i never used. well. i used, but then returned. derek got me the cool green mountain themed hydroflask. derek's parents gifted me the national parks calendar and two lily's chocolate bars, on advice from anna. and anna gave me what are now my favorite socks in all the world.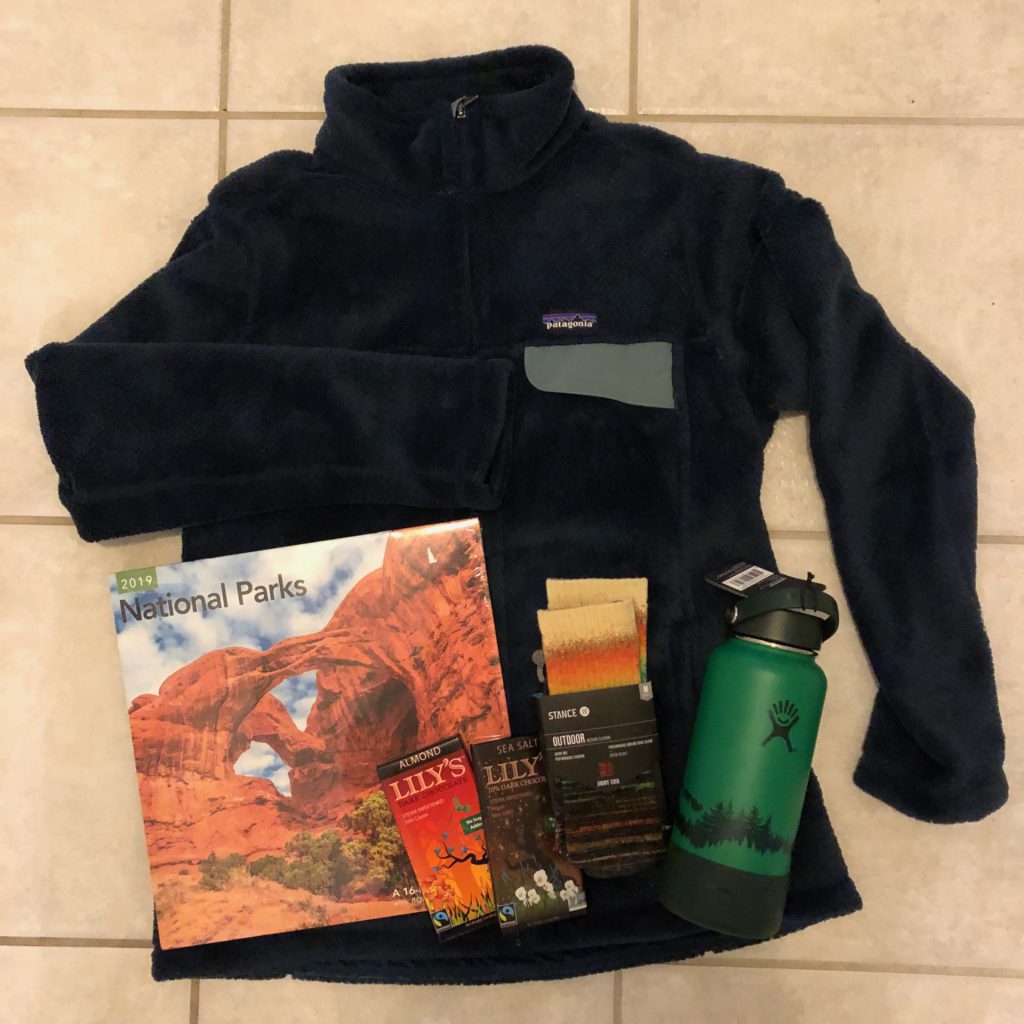 for my third and final birthday celebration, the kids and i went to my friend lorena's house, where she and another friend jude, were husbandless for the evening. our kids (who are also all good buds) frolicked and played, while jude whipped up some keto fathead pizza crust and we made personal sized pizzas to stuff our faces with.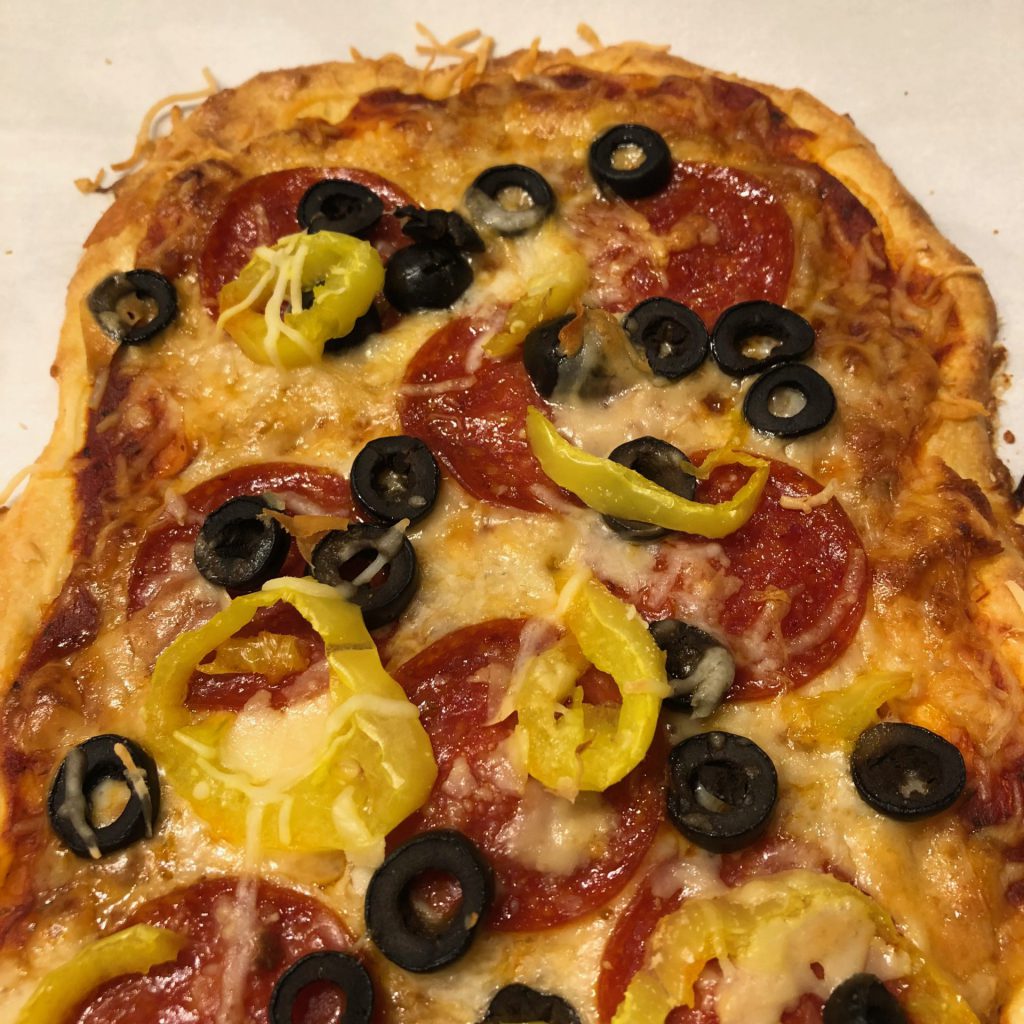 and then she even busted out a made from scratch keto cake.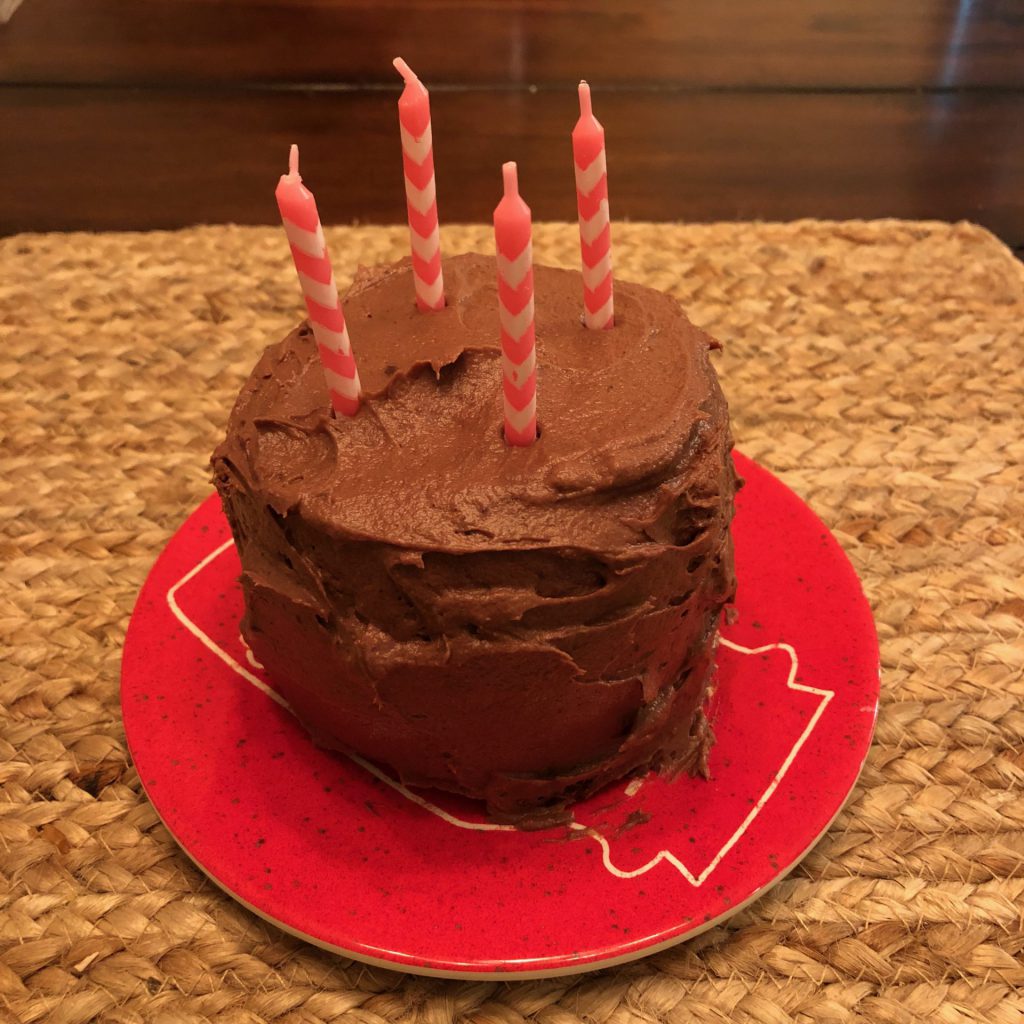 then, as i attemped to document it's awesomeness, jude thought she would be so super hilarious.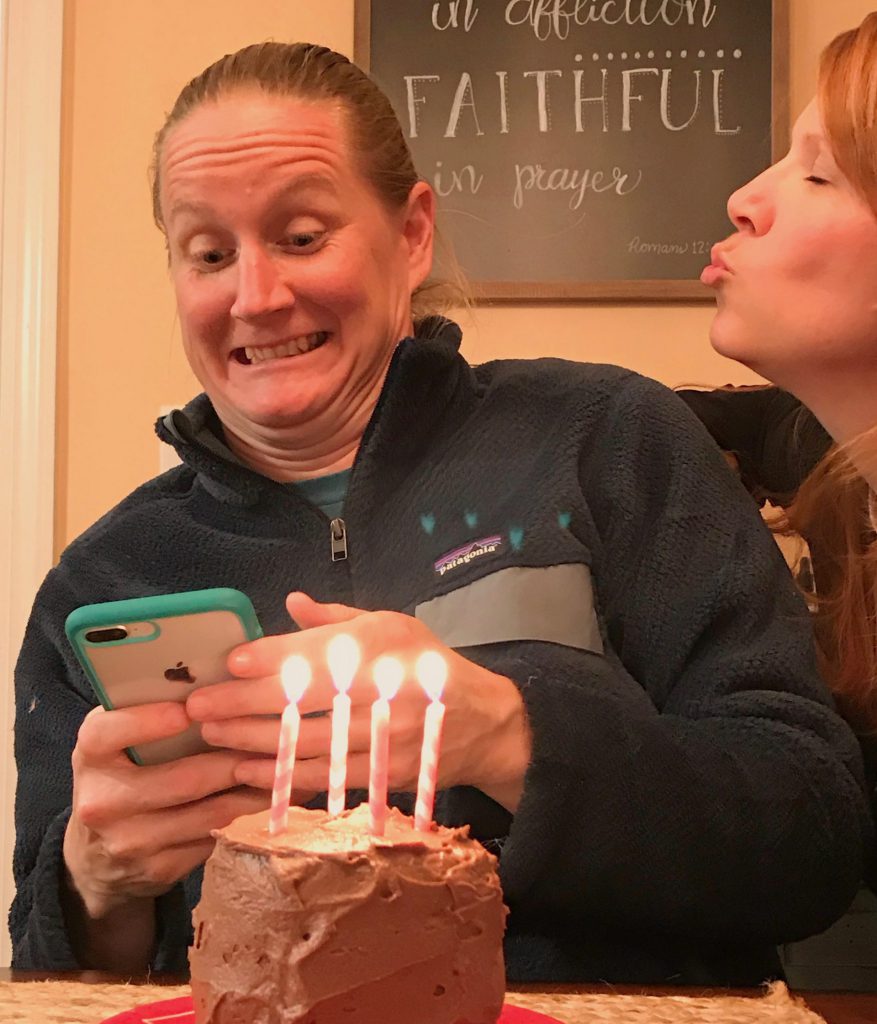 we had a great time hanging out and catching up. and i definitely ate too much cake.
the next morning was moving day. we had been parked in derek's parents driveway for the week, but it was time to head to our first campground, lake myers, down the road in mocksville. it was rainy and gross and our camper was a disaster after a week of semi-living in it, even though we had purged a bunch of stuff already. anyhoooo. we got ourselves settled in but then turned around the next morning to have lunch with another old friend, kristin (and steve) boone. kristin, you might know, takes all the best pictures of my kids.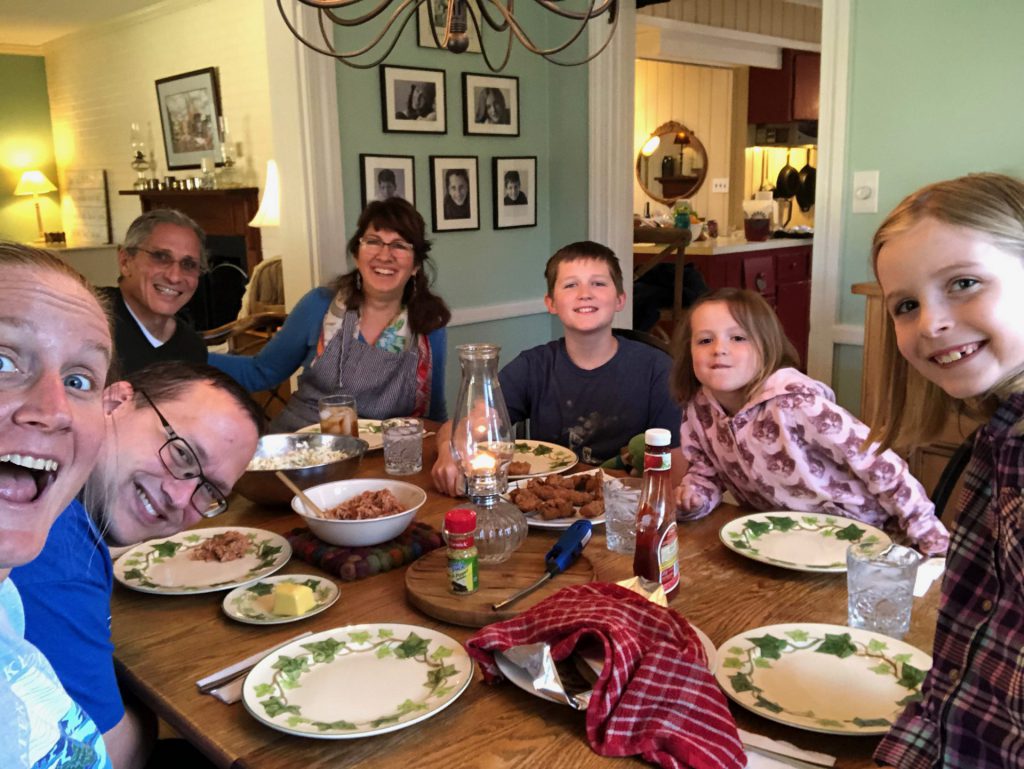 and then. the moment i have been waiting for. my first trip to megathrift, my alltime favorite thrifting establishment. of course, my friend fellow thrifting enthusiast amanda was willing to meet me, and of course i made hazel and her kiddo sully take a picture together.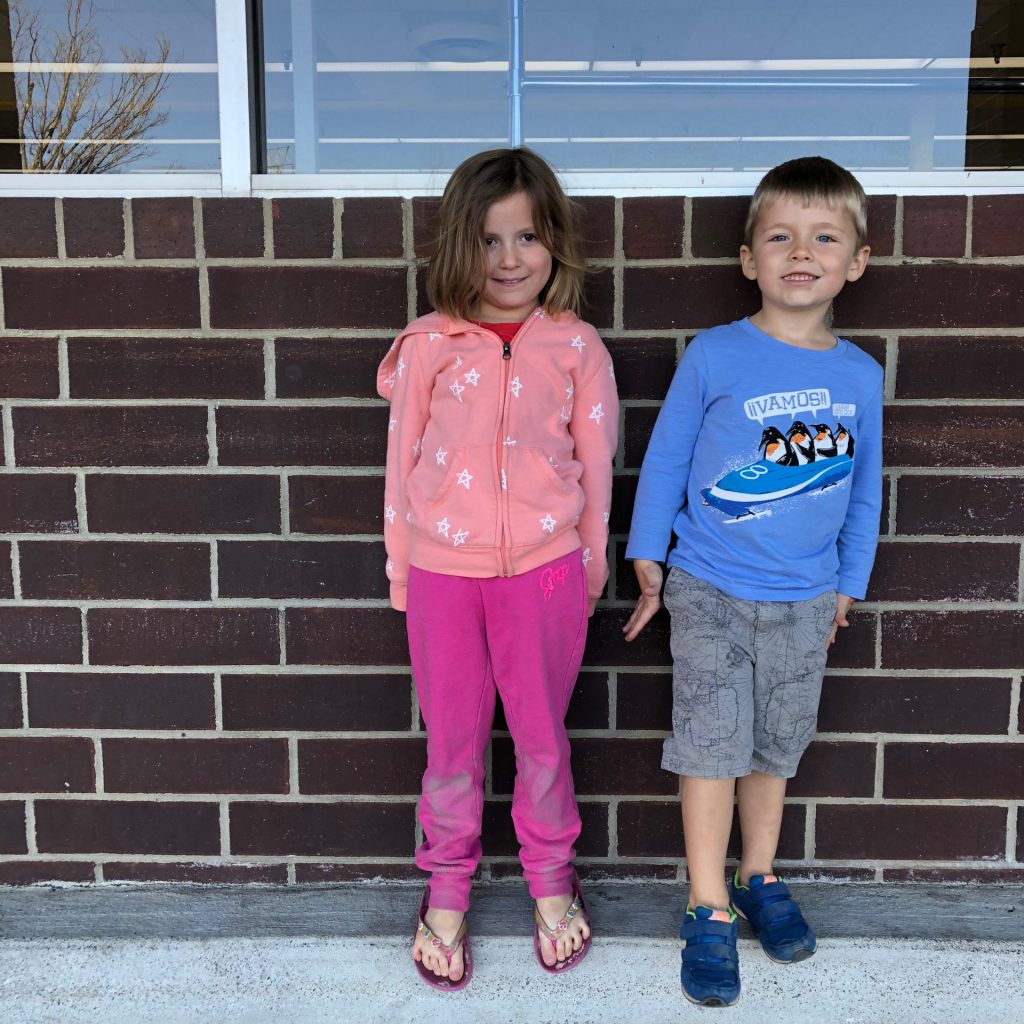 after two years out west, our return home was bittersweet. we were excited to see family and friends, but we definitely miss the road life. but, a pleasant surprise awaited us at home. i was perusing instagram and realized that some really fun friends of ours were sort of in the area. i messaged them, only two find out that they would be at the same campgrounds as us for three weeks. so, while we got to meet up with friends and family in winston, we also had road trip friends back at camp, giving us some of the best of both worlds, even if we aren't surrounded by giant saguaros or red rocks or joshua trees or snow capped mountains or aqua lakes. i guess friend filled playgrounds will have to tide us over…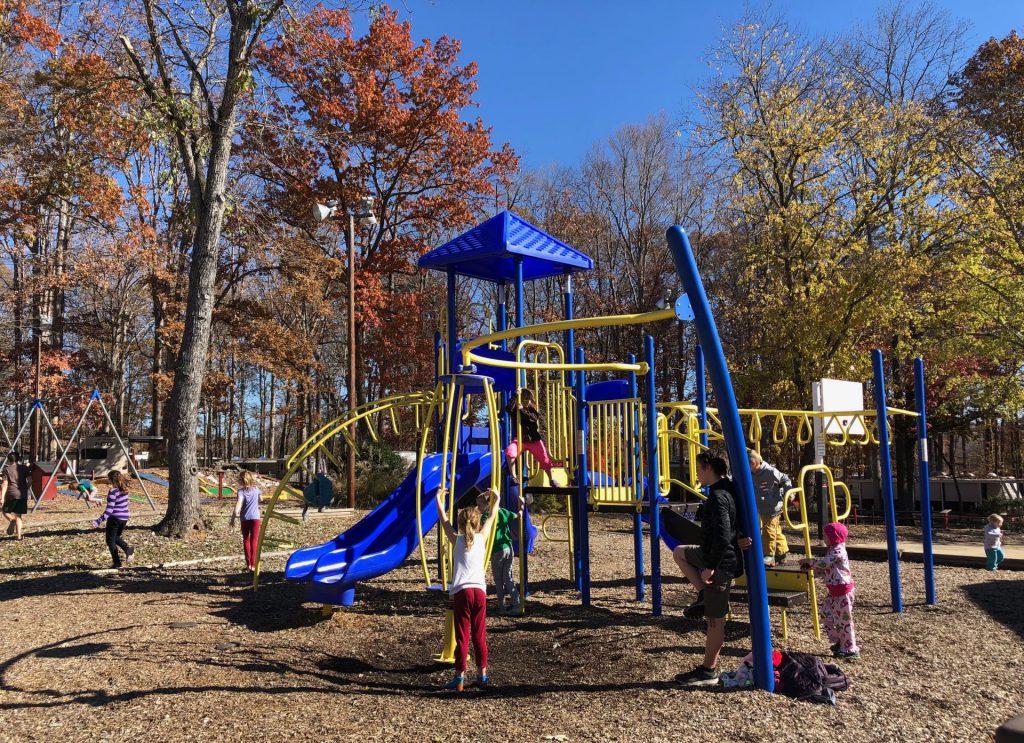 on thanksgiving, we slept in, watched a bit of the macy's parade, and then hit up dunkin donuts for a light, sugar filled breakfast.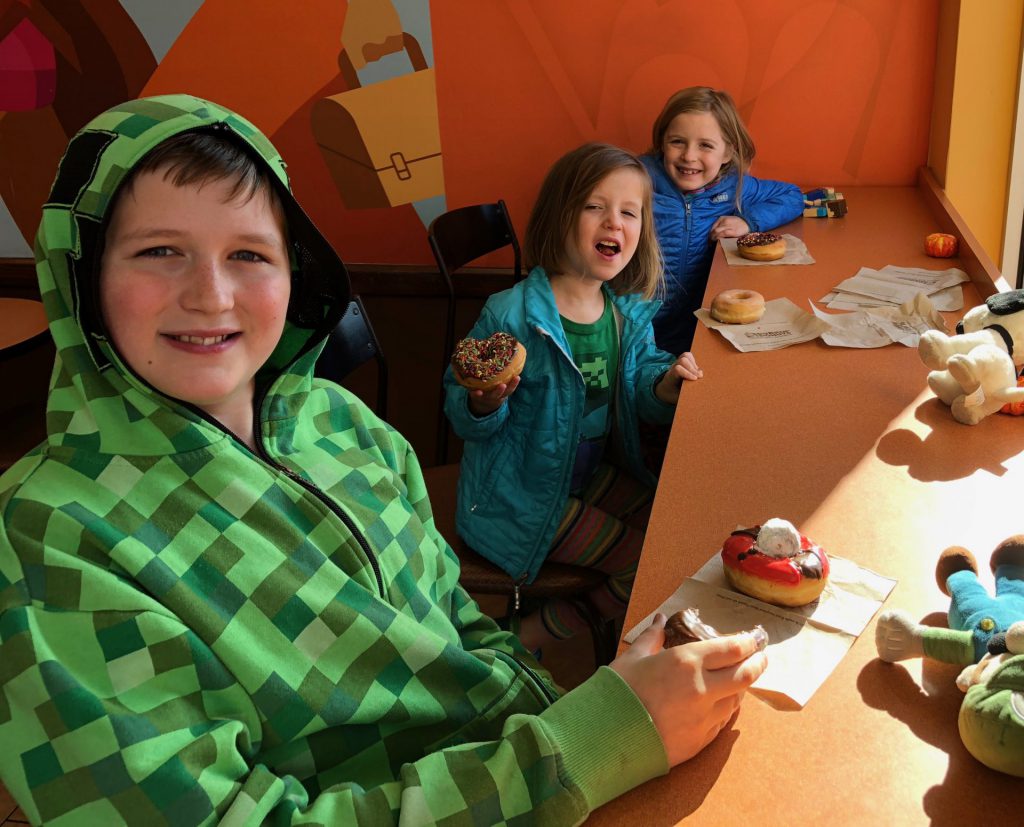 then, we rolled on over to derek's sister's house, where i got a quick pic of all the kiddos before the festivities began.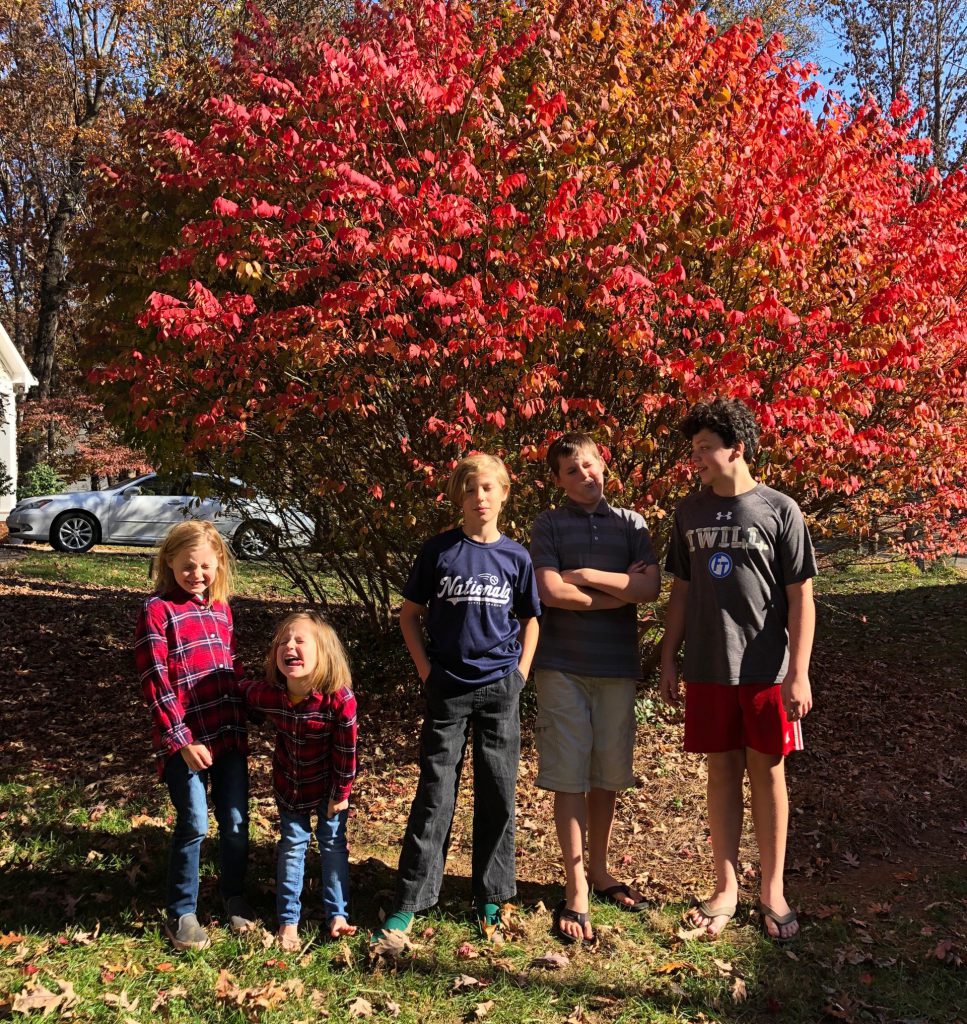 so much food. i had high hopes of keeping it keto, but a failed attempt at cooking/baking the day before changed my mind and i went all in.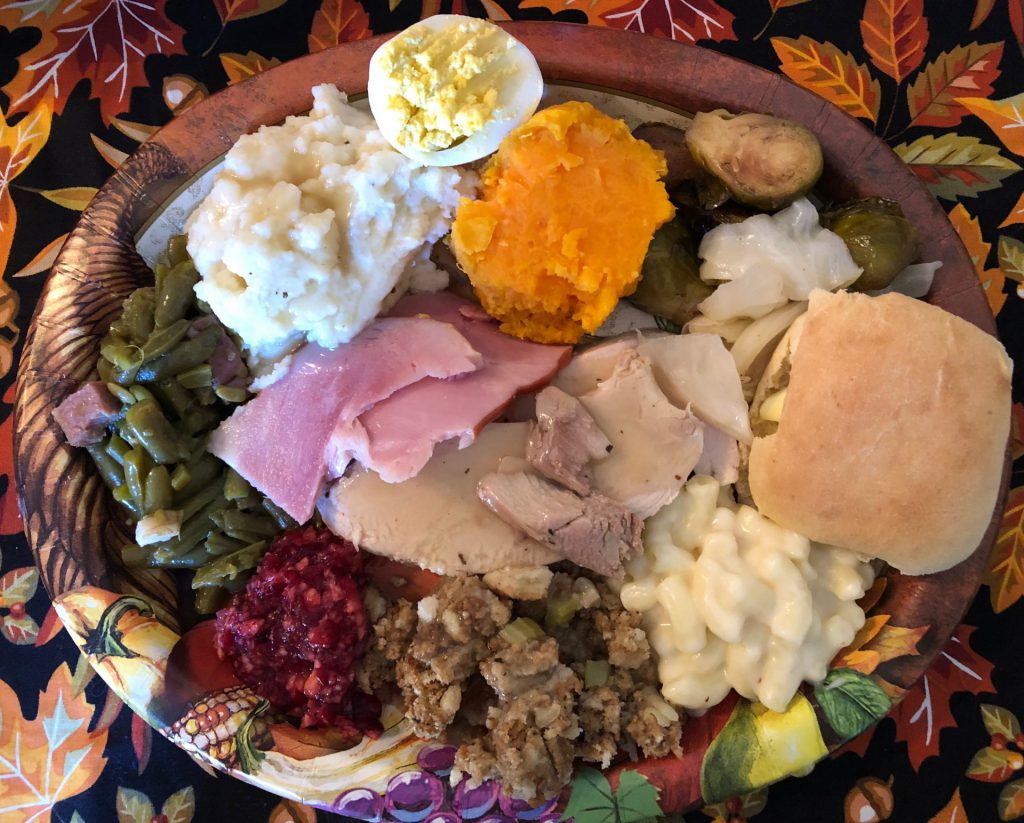 after thanksgiving, the girls spent the night with gramma and isaac stayed with his cousins. derek and i went back to camp, where we pretty much laid low, except for a black friday run to walmart for derek to get a phone and a late night run to sheetz for some junk food and dinner. the next day, i picked up hazel, and whisked her away to a doctor's appointment. she was so happy to get weighed and measured and show off all her tricks for the doc. and then. shots. not a fan. obviously. but two suckers helped ease the pain.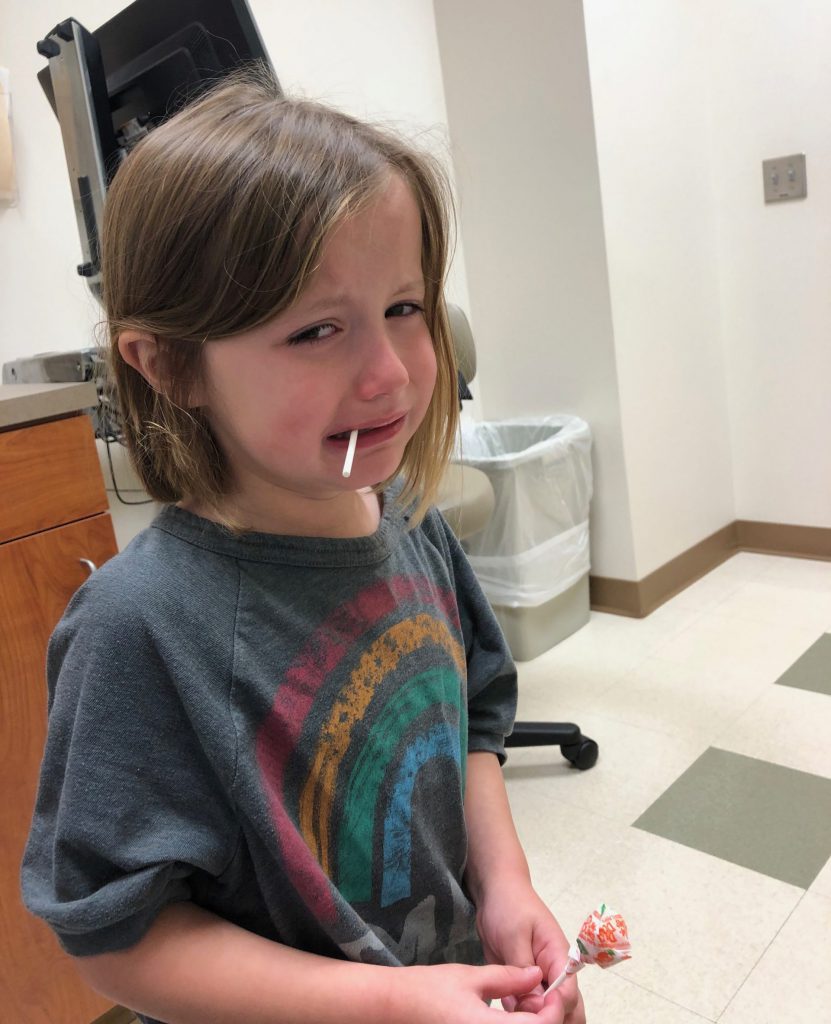 and then, after a week at our first campground, it was time to move again, just down the road, to an old familiar place, forest lake thousand trails. we used to tent camp here, before the road trip days, and after we sold all of our worldly possessions and moved into the camper, it was the first place we camped while we finished getting the house ready to list. we have a lot of memories in this place, so it's sort of strange to be back, while we try to figure out what's next for our crew. also. please note the cactus christmas decor that derek bought us at target, a small attempt to ease the sadness of not being near actual saguaros.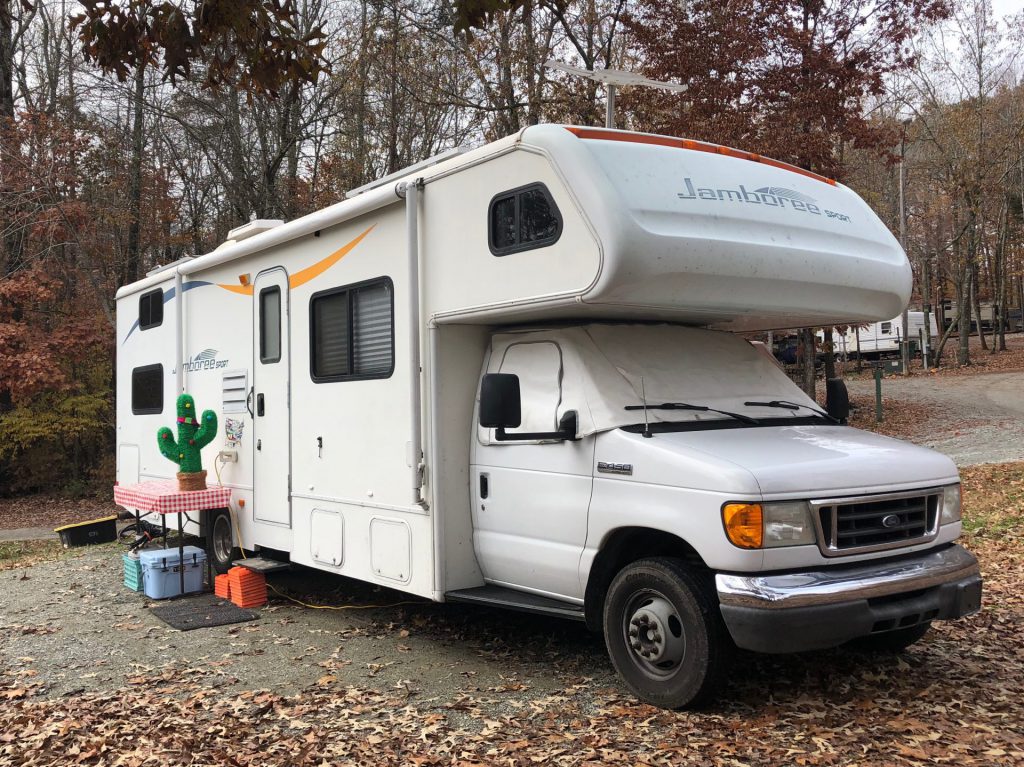 while we've been home, we have been cramming in all the lunch and play dates. kaylin and her mom are some of our faves, even if kaylin forces homeschool economics on the girls. 🙂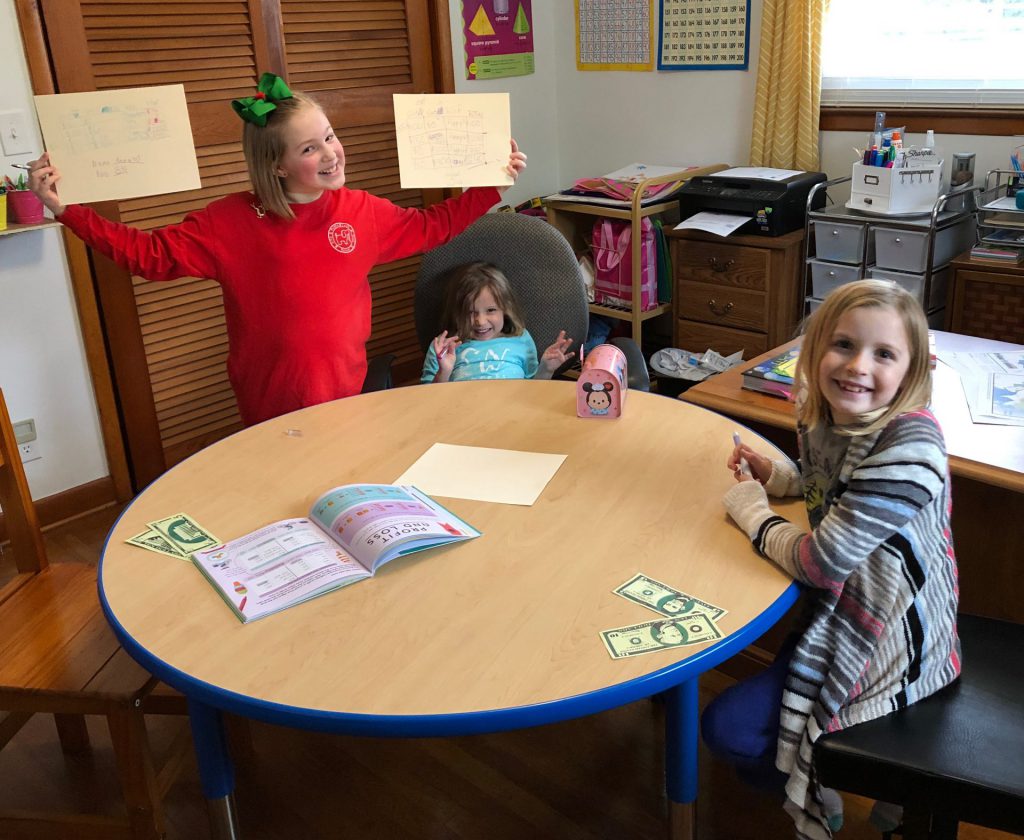 we followed up one playdate with a drive over to tanglewood to go for a walk with them, where we got to see lots of horses.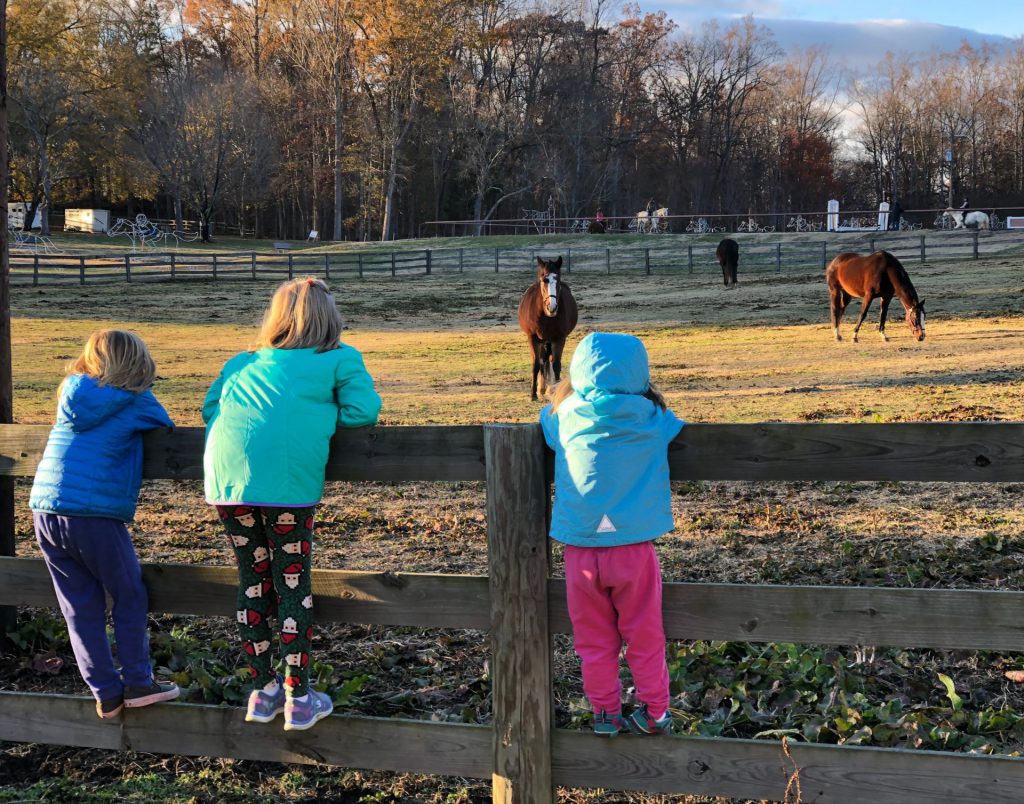 at gramma's house, there's a lot of technology time, which is usually the best option for all of my kids to get along and act friendly and like they like each other.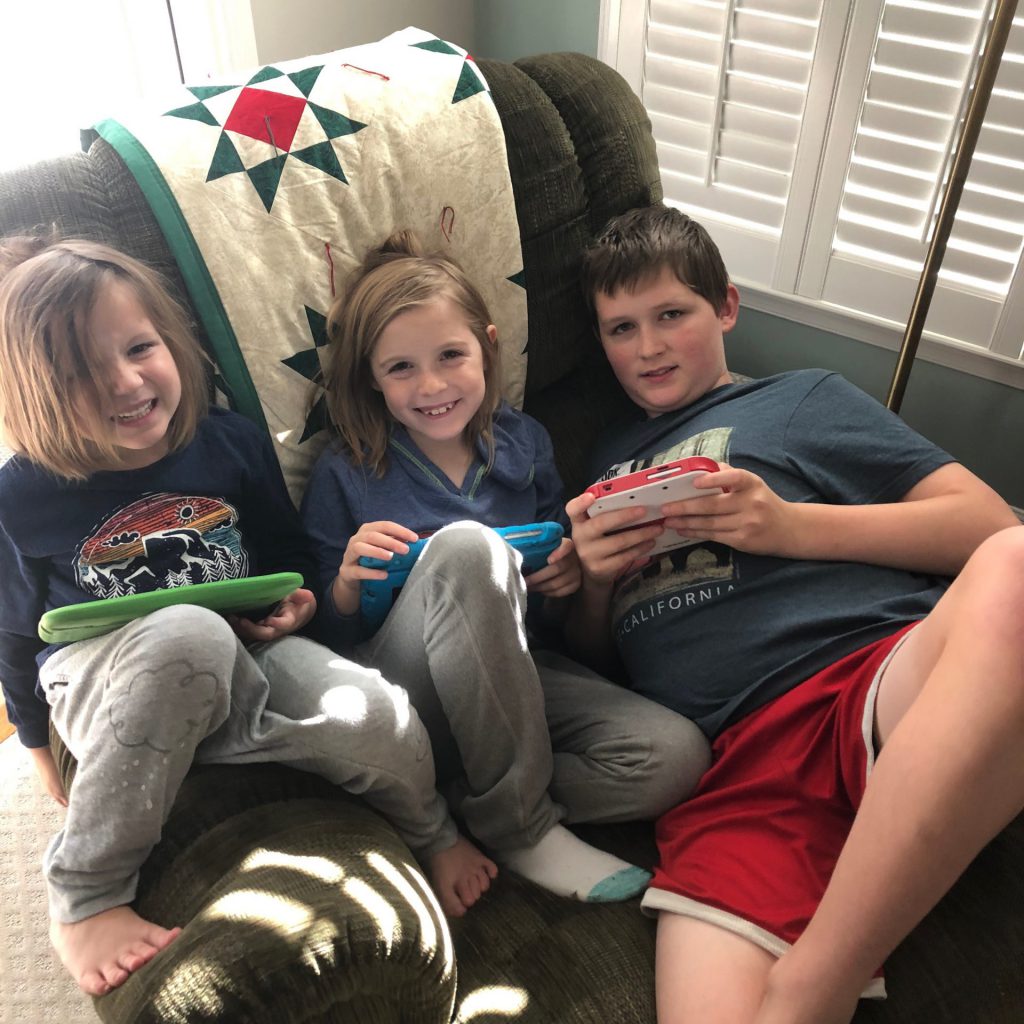 keto ranch. my friend heather invited the kids and i over for dinner one night, while her husband was out. she even went to the trouble of making up all sorts of keto fare, like cheeseburger casserole and this keto ranch. from scratch. it was so good. and the label was extra cute.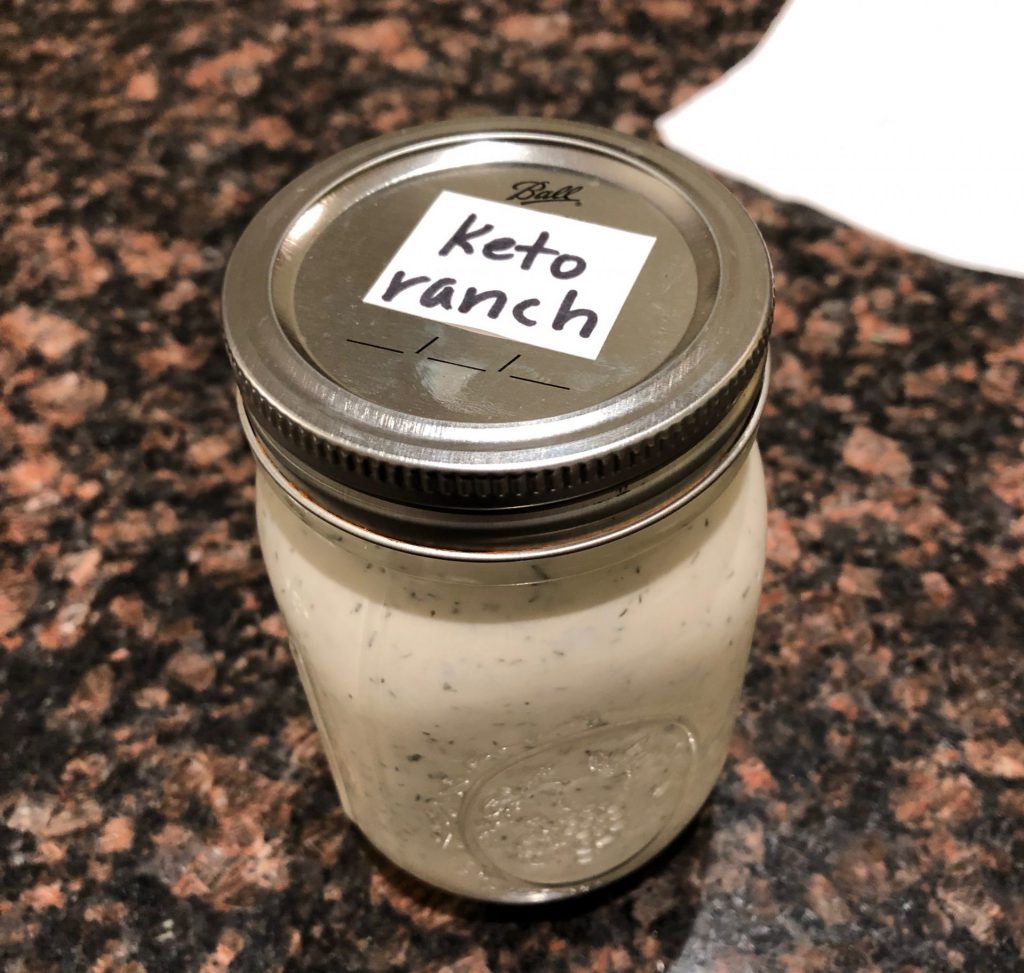 lastly, on our last day of november, it was the birthday of one of our campground friends. they rented the family lodge and invited a few other families from around the campground and we went wild. they gave baggies of quarters and a party favor, and the kids bought up all the bouncy balls, played all the video games, and hazel took approximately 12 rides on the firetruck.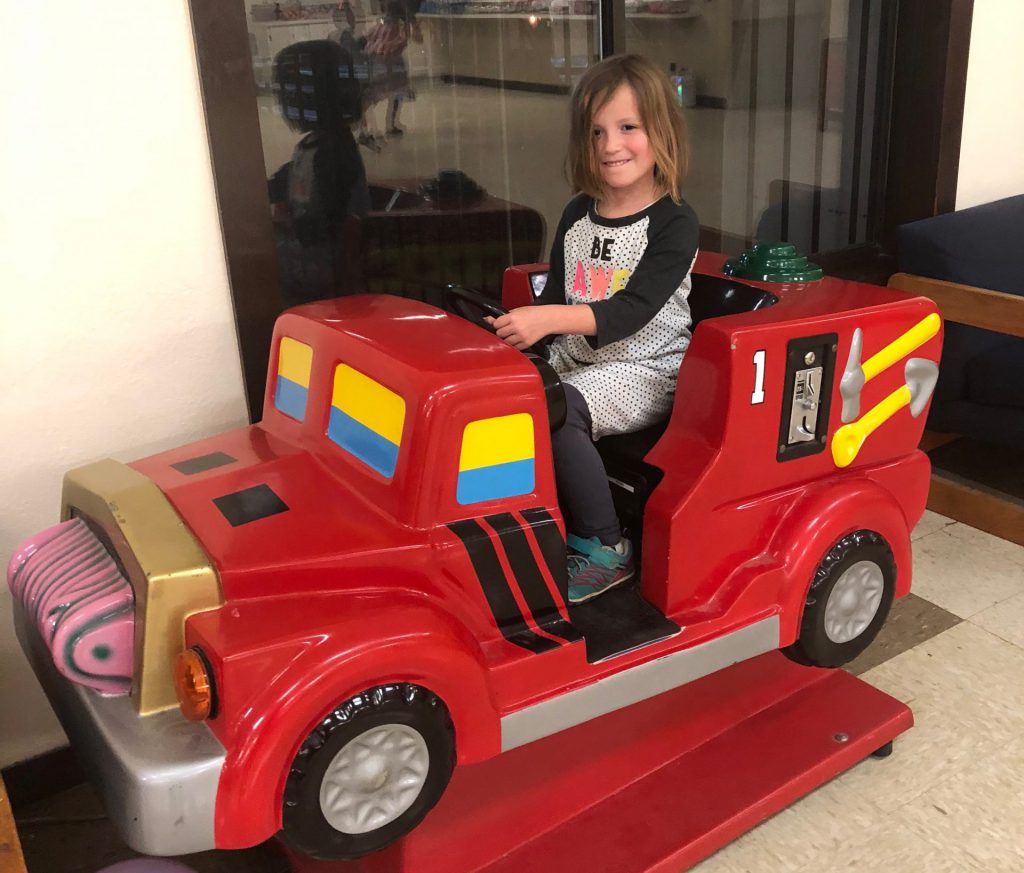 we ate lots of food and brownies and celebrated this newly four year old kiddo.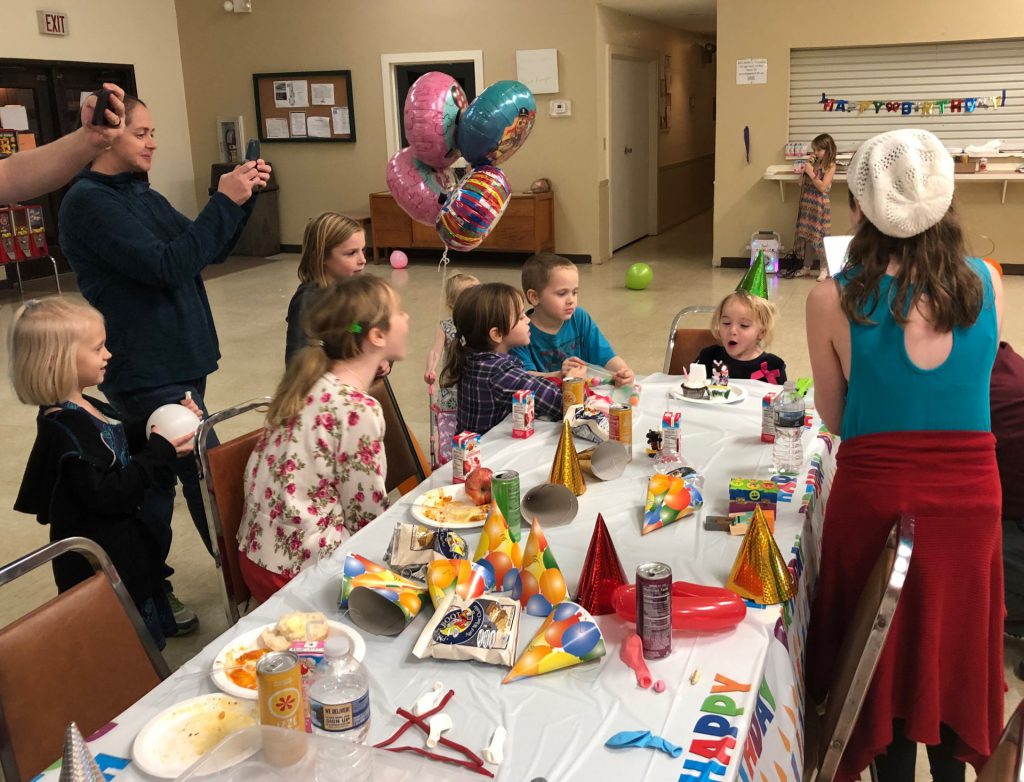 and that's november. (mostly. i have one sort of bigger event to blog about.)
on to december….