if you don't already know, thanks to previous posts (zoo, cookies, tulips), my baby brother's family came down to spend spring break with us this year. my girls were so very excited to have an entire week of holden time, and holden was pretty excited about an entire week of being doted on by two "big girls".
there was sooooo much playing and reading and giggling and snuggling.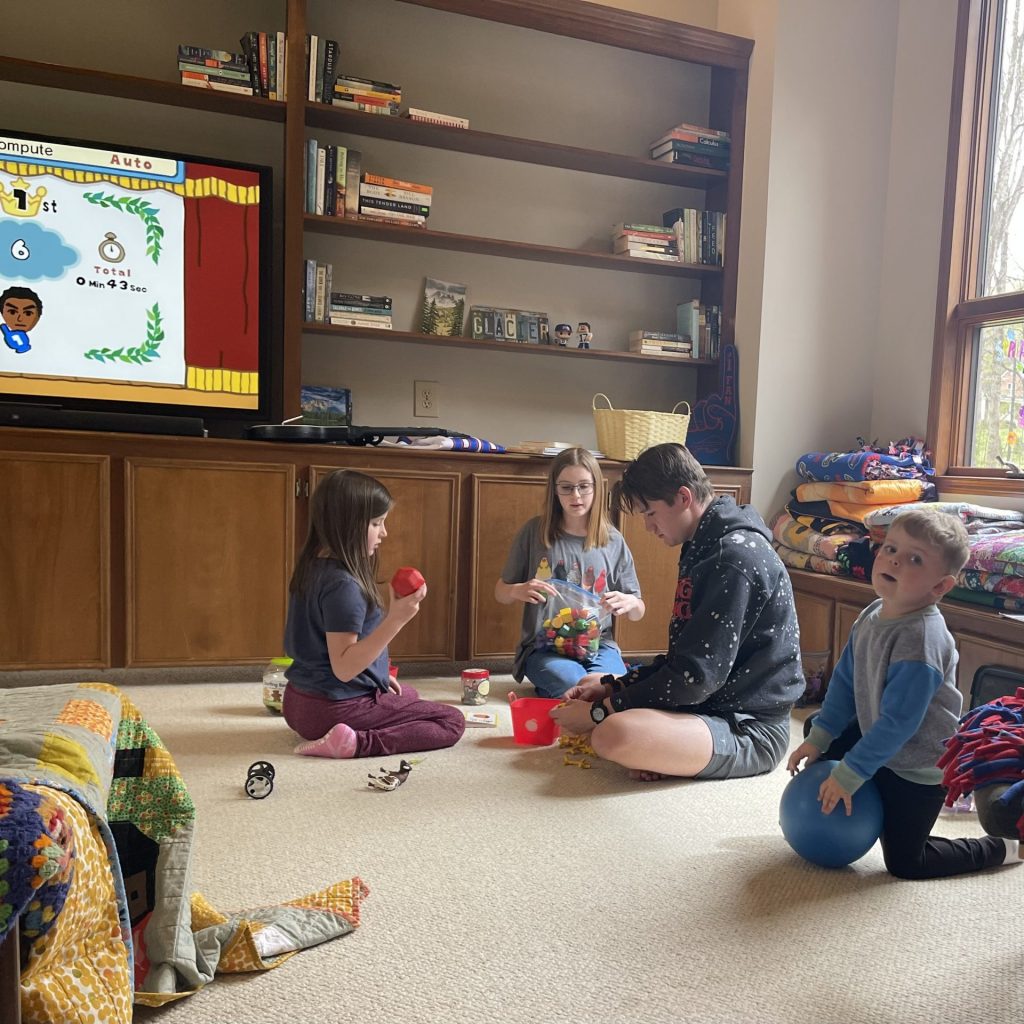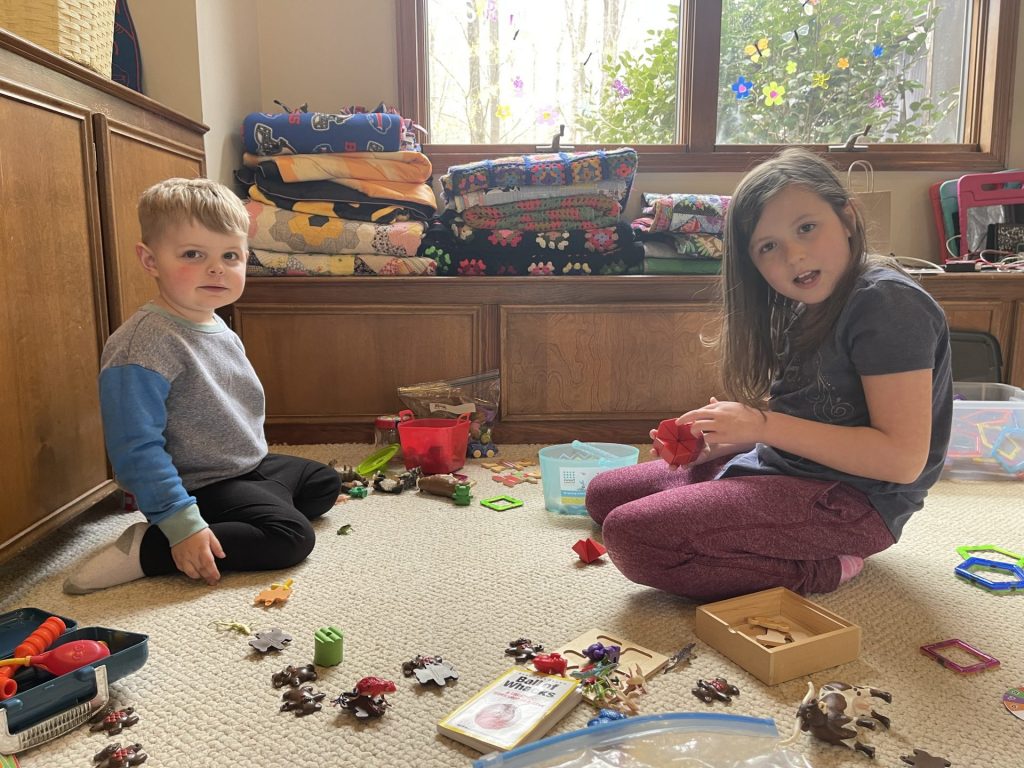 holden was obsessed with the chickens. he loved collecting the eggs and wasn't afraid to get right in there and "grab a chicken".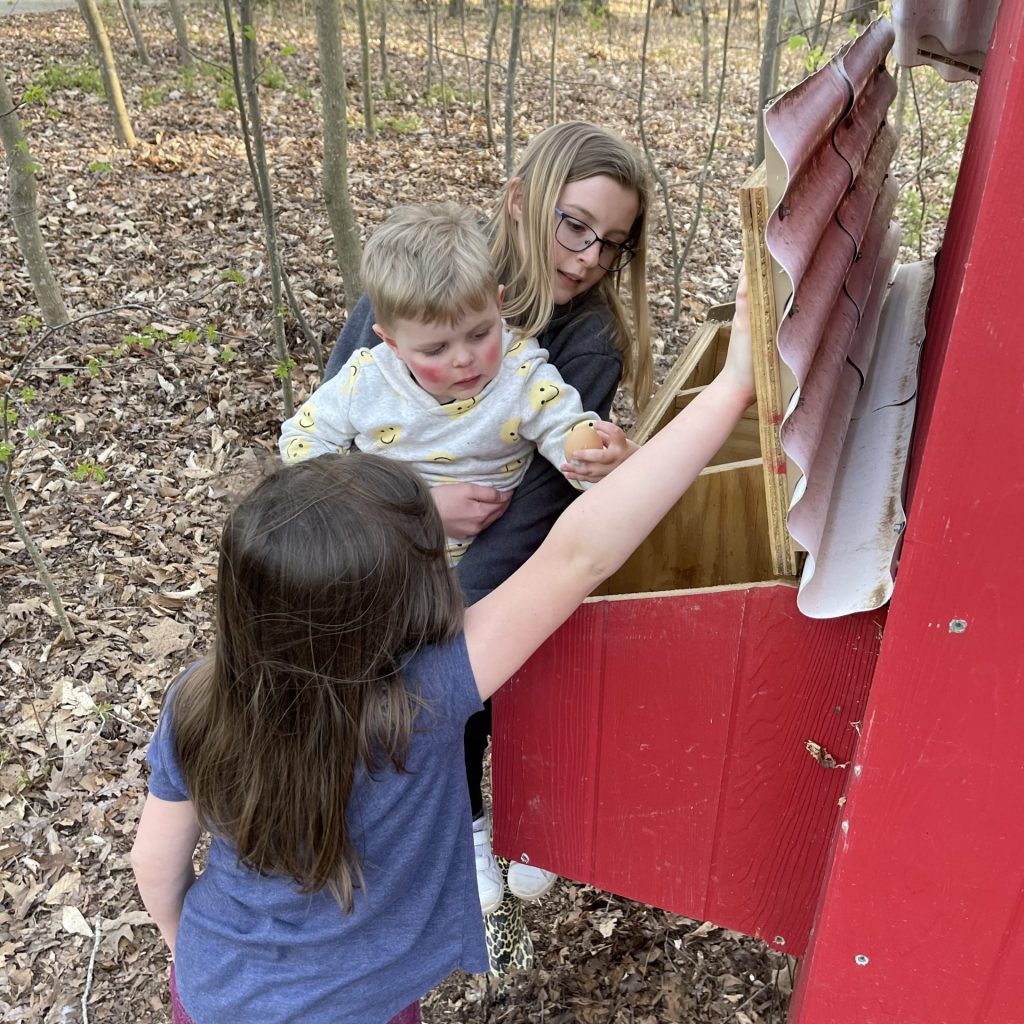 taco night.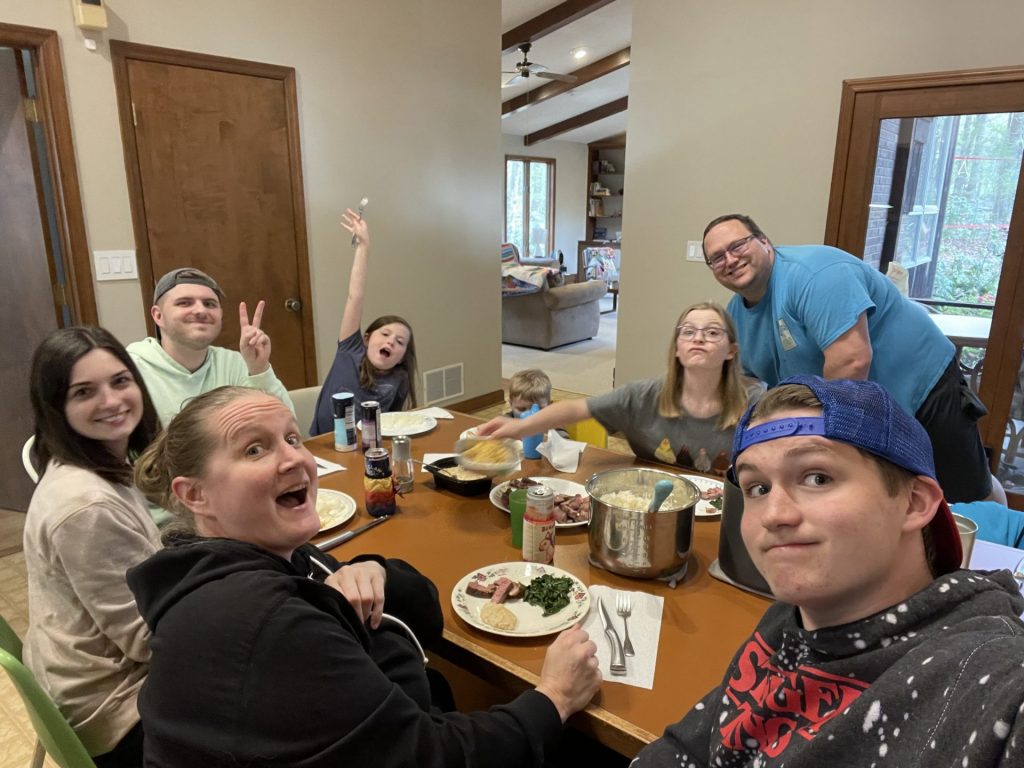 while it's probably not a shocker that isaac was less interested in a toddler than the girls, holden still thinks he's pretty cool, and they could occasionally be found hanging out like bros.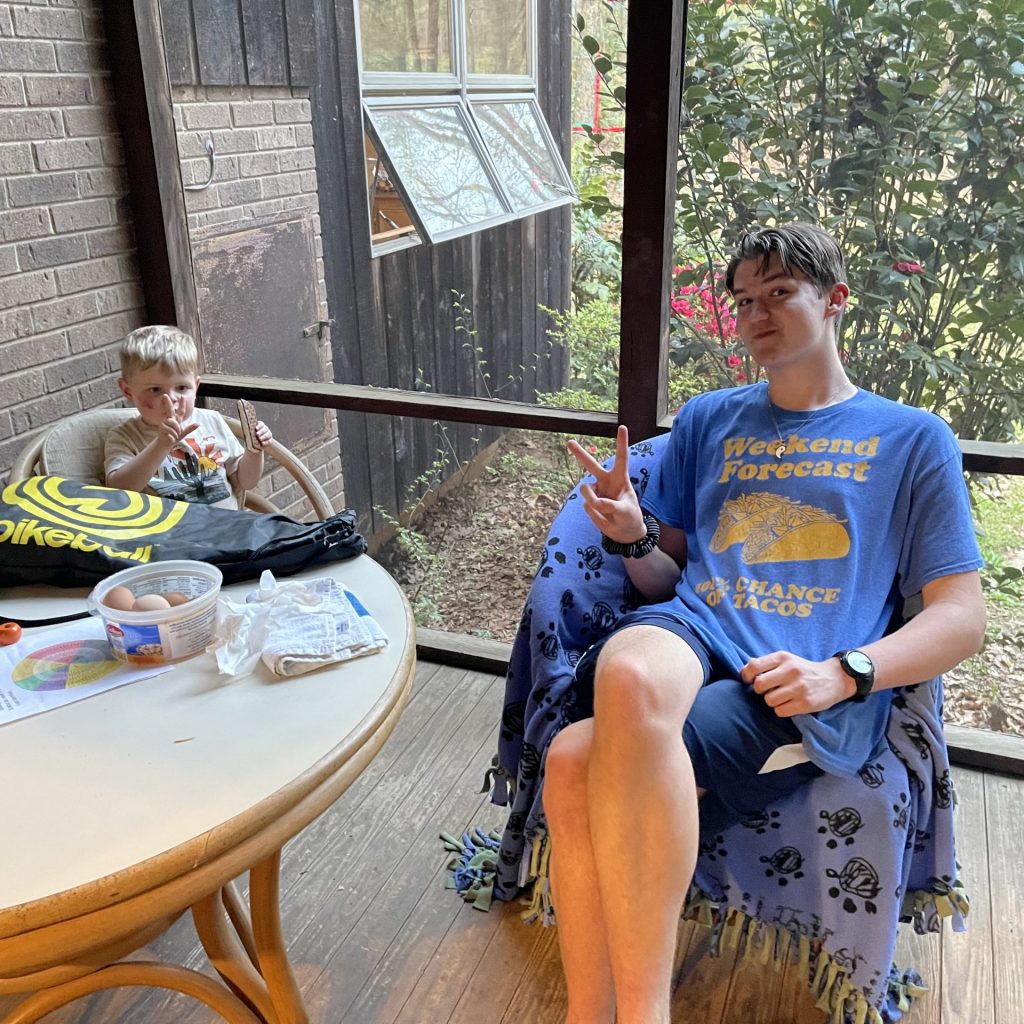 on a particularly warm day, we hit up the local playground. due to lack of naps, long travel days, sun and heat, we didn't last long.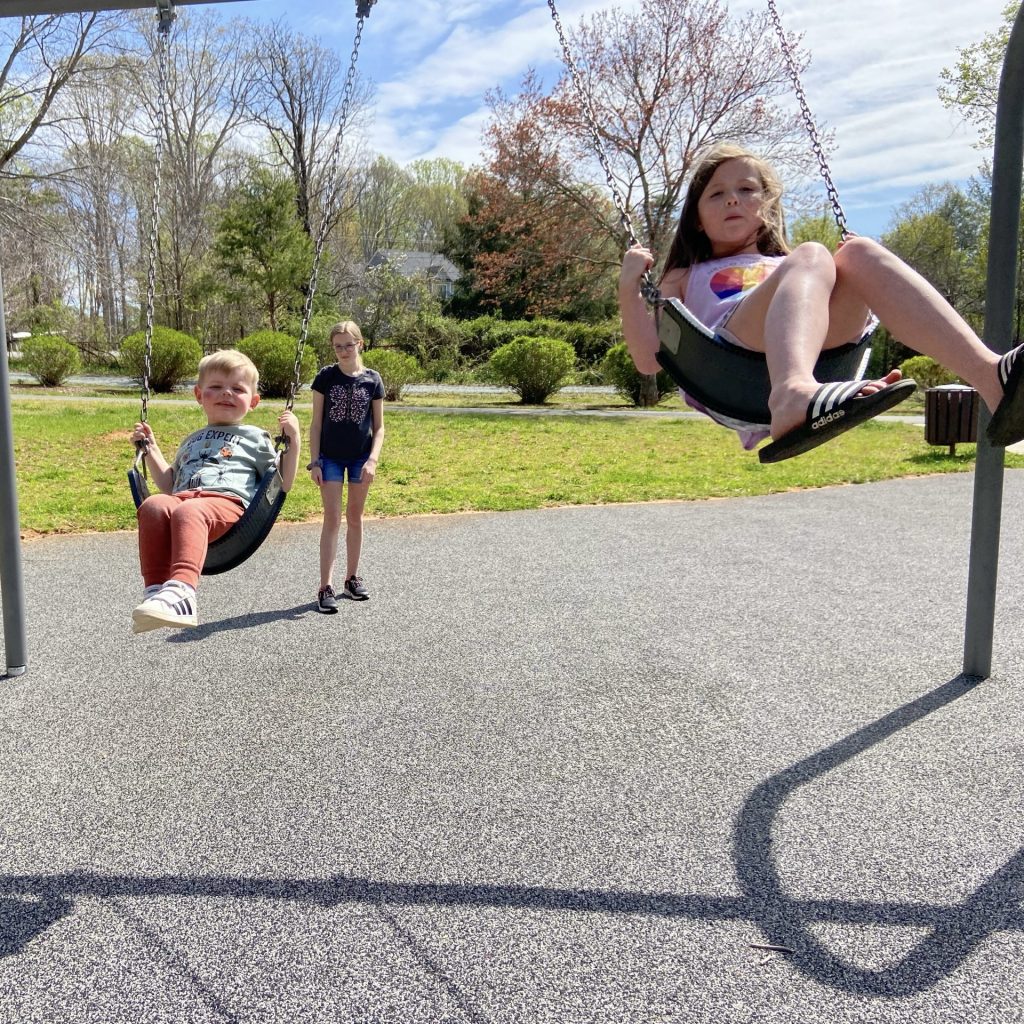 jake also brought along his five month old pup, luma. she and ruby get along great. they played hard. and rested hard.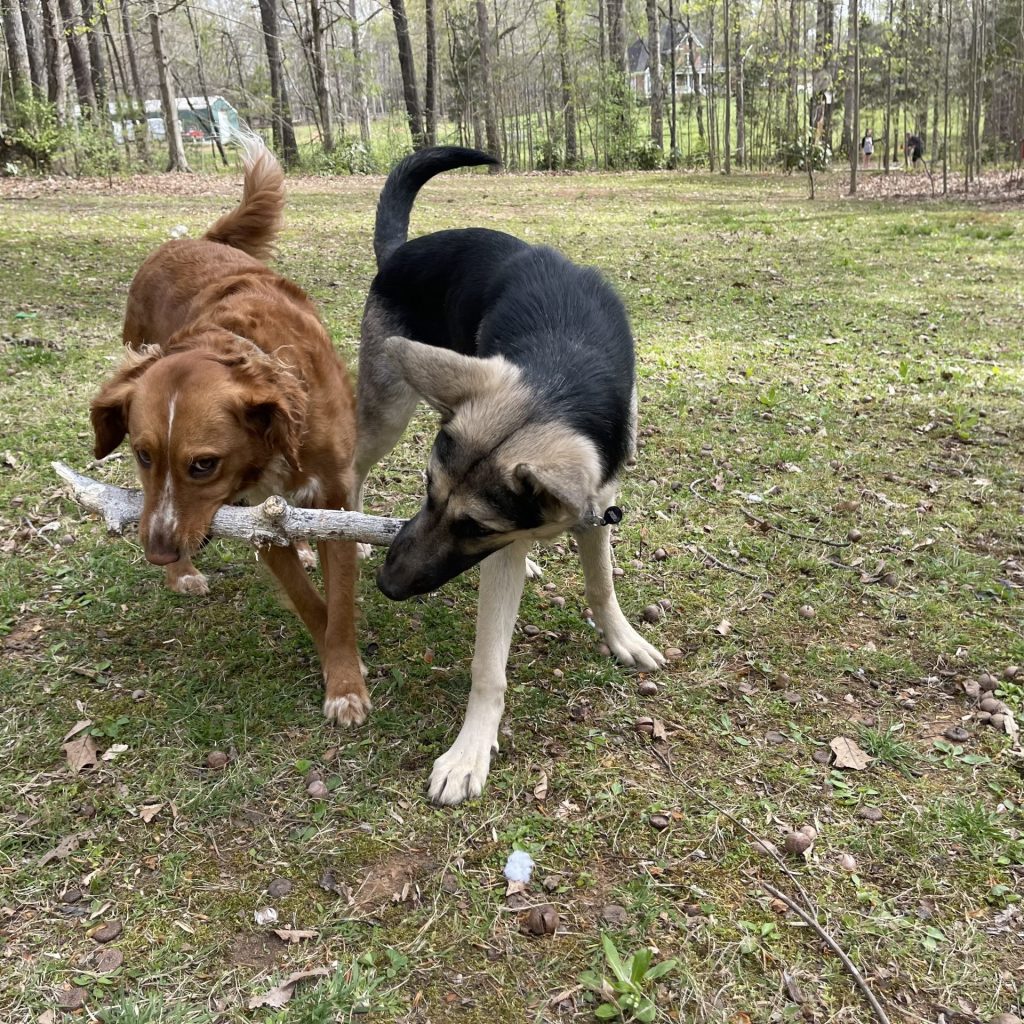 on their last day, we put together a little easter egg hunt in the yard. between the two girls, the toddler boy, and three curious dogs, all of the eggs were quickly located, and most of the candy was consumed by the end of the day.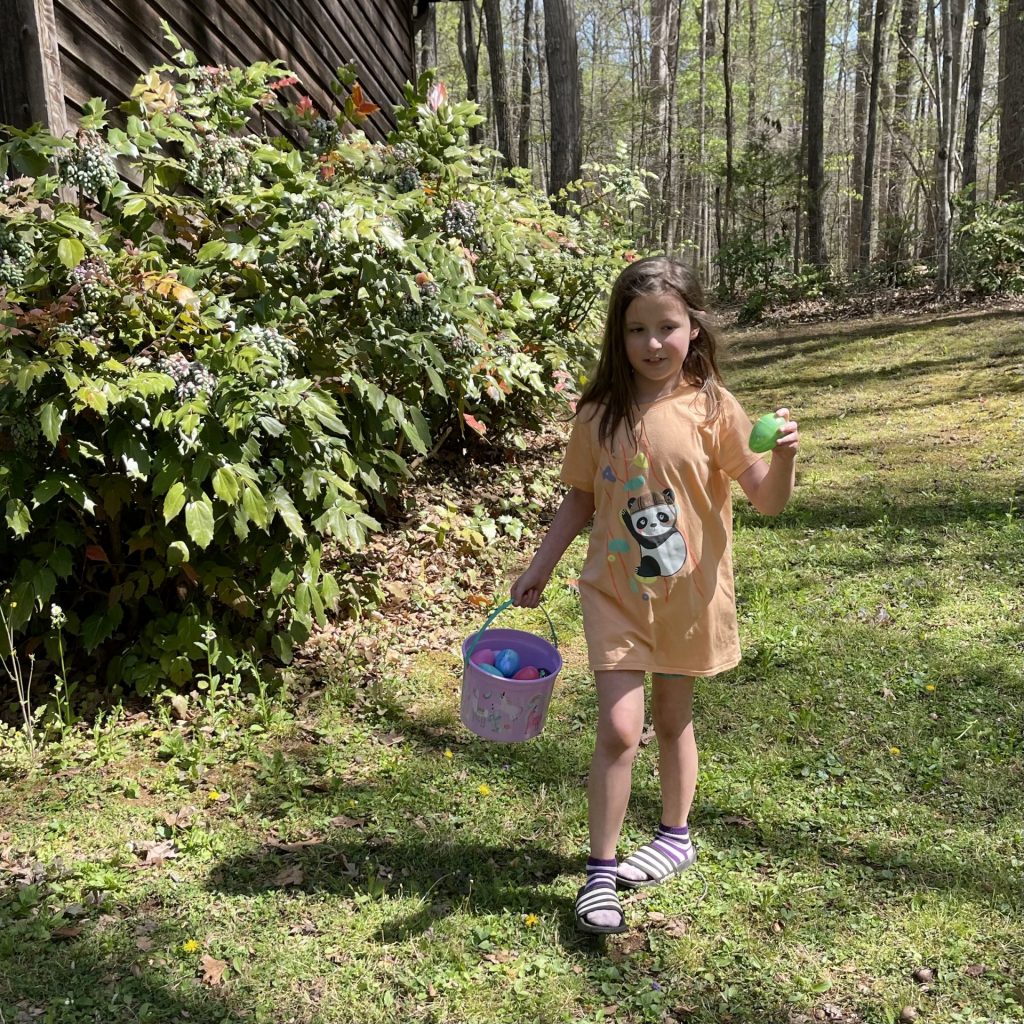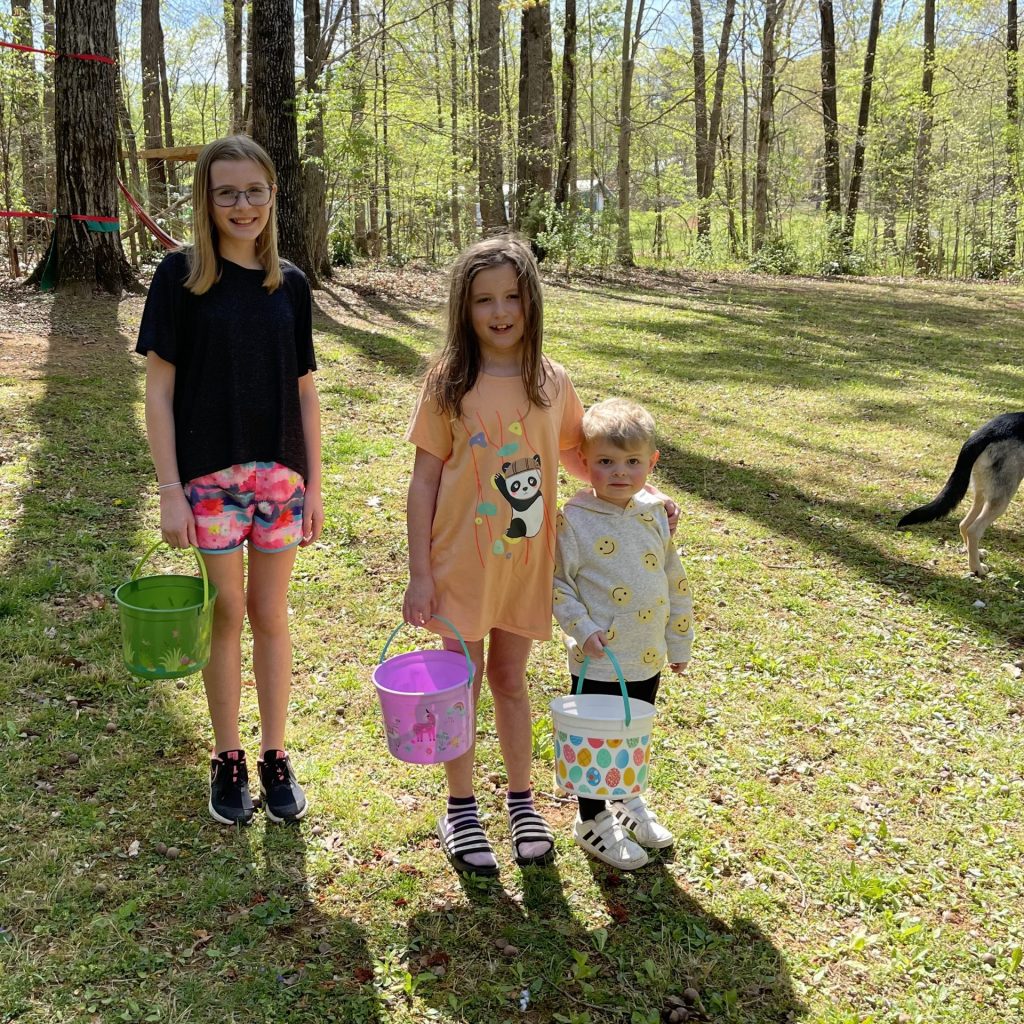 the entire week as super fun. and chaotic. and exhausting.
we were sad to send them off in the morning. but more adventures await this summer….